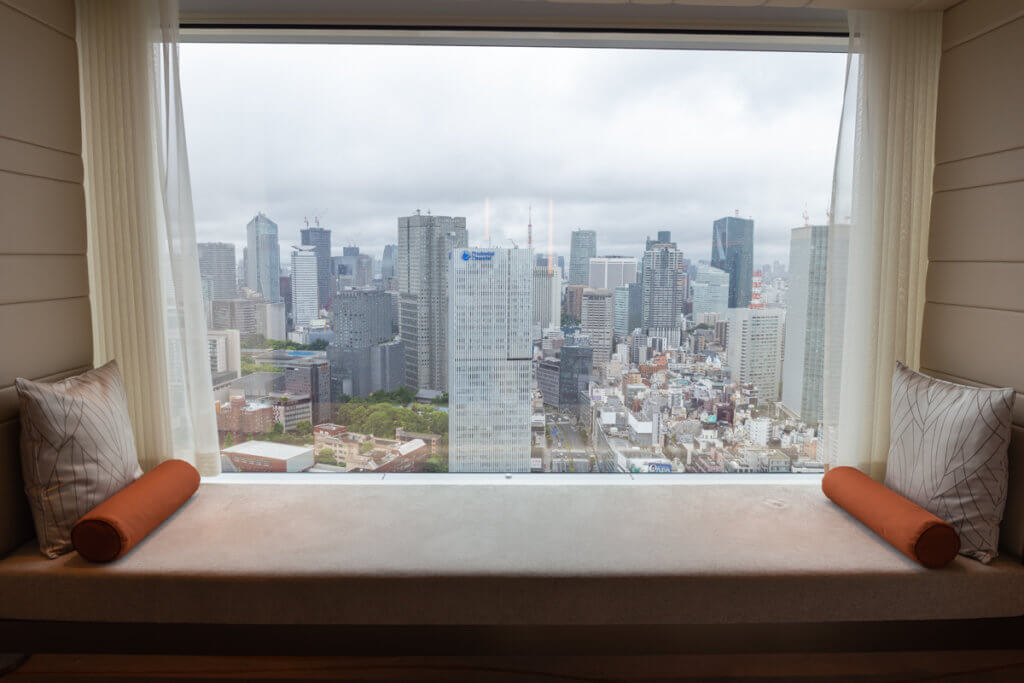 Most of the countries sealed their borders in March and slowly start welcoming international travellers from certain countries. Recently, EU released the news that the Japanese can travel to its member countries. We start yearning to travel again. Sadly for me, I can't go back to Japan if I ever leave the country. Japan imposes strict travel restriction for non-Japanese residing in the country, even to residents holding a long term visa. International travel is still off the chart for us. So, we opted for a staycation in Tokyo instead.
This was our second staycation of the year. Before the outbreak, we were reluctant to have a staycation in Tokyo because the hotel room is ridiculously expensive. It'd be better to keep the money to add up our holiday budget somewhere. The pandemic has shifted our perspective on travel. A staycation means a holiday. That's the only thing we can have now, given the current situation.
We chose the hotel within Kioicho area, a place that we rarely go to. It's good to stay in an unfamiliar area, somewhere that everything looks new.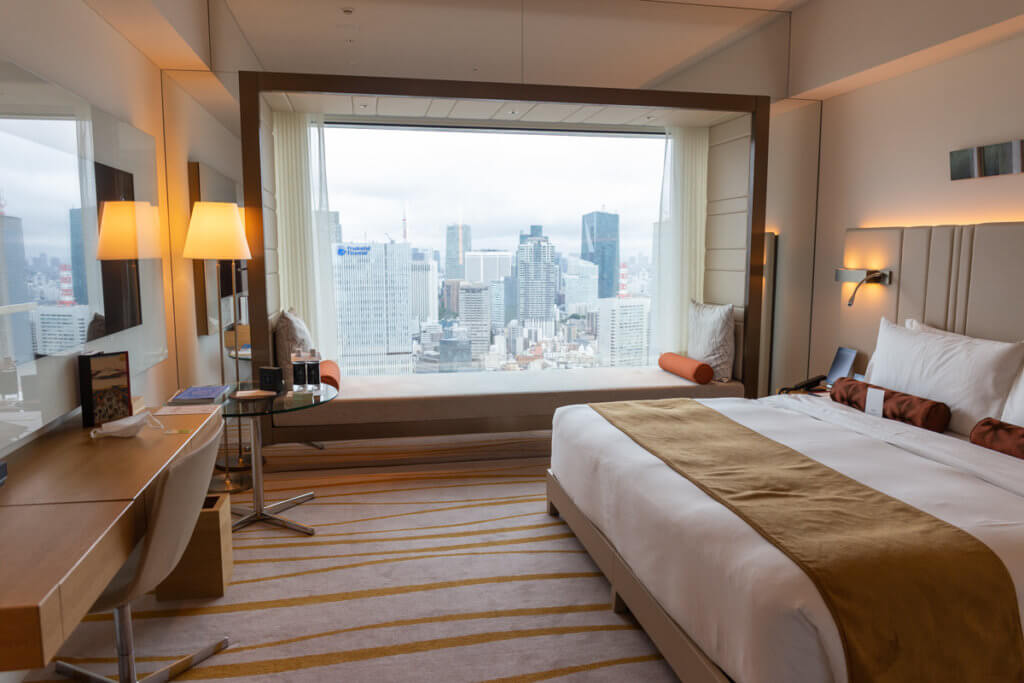 The Prince Gallery Tokyo Kioicho is a part of Tokyo luxury hotels selection. Surely, it's one of a popular hotel in town. We could reserve a room within a short notice without any problem, something we could never do before the pandemic.
Under the new normal, hand sanitisers are placed at nearly every corner of the hotel. The staff asked us to sanitise our hands before entering the elevator that took us to the reception. We must get our body temperature checked before entering the guest rooms area.
A strict safety measure is applied to guest rooms. Our room was sealed with a small a sticker saying: "Cleaned and Disinfected for Your Safety". The guest relation proudly showed the sticker to convince us that it's safe to stay in the Prince Gallery Hotel Kioicho. She hinted that if the sealed tampered, someone else enters the room after it's being disinfected. This measure assured us that this hotel put serious effort into ensuring its guests' safety. That won our heart.
Our room was a standard with a great view. It's big enough for Japan's standard room size. What I liked the most from the room was its huge glass window with a cosy seat. That's the charm of the room. In the old days (before the outbreak), that's IG spot for influencers staying in this hotel.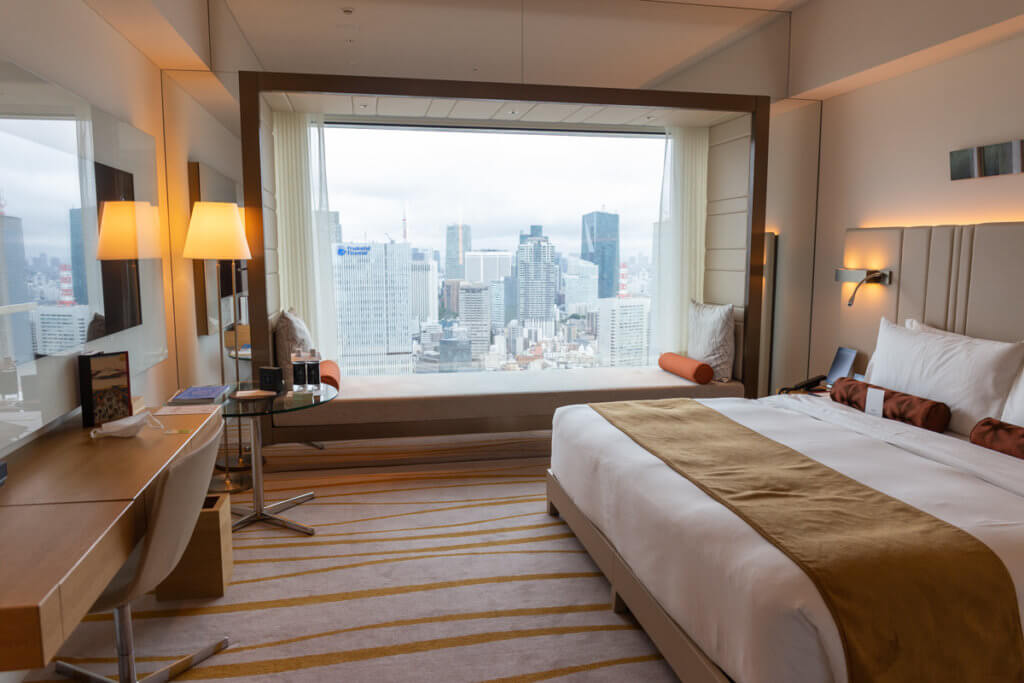 This staycation was to celebrate our wedding anniversary. The hotel laid an happy anniversary card inside the room, which I kept in our wedding anniversary file folder. I'm collecting happy anniversary cards from the hotels that we stay on our wedding anniversary day. I have some now and plan to collect some more for many years to come.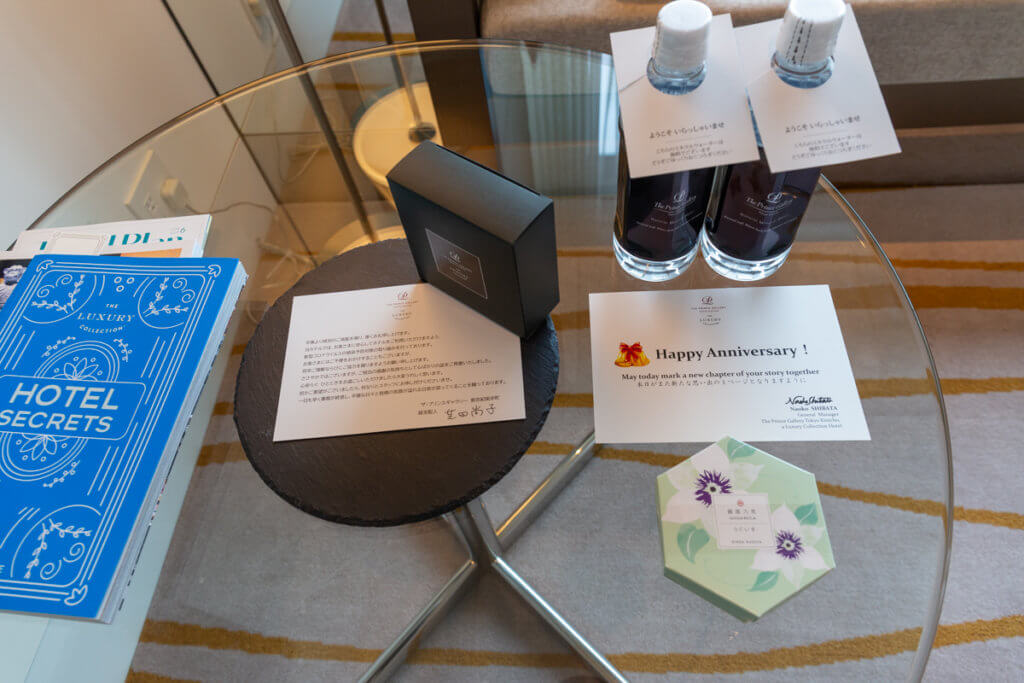 The amenities were from Byredo.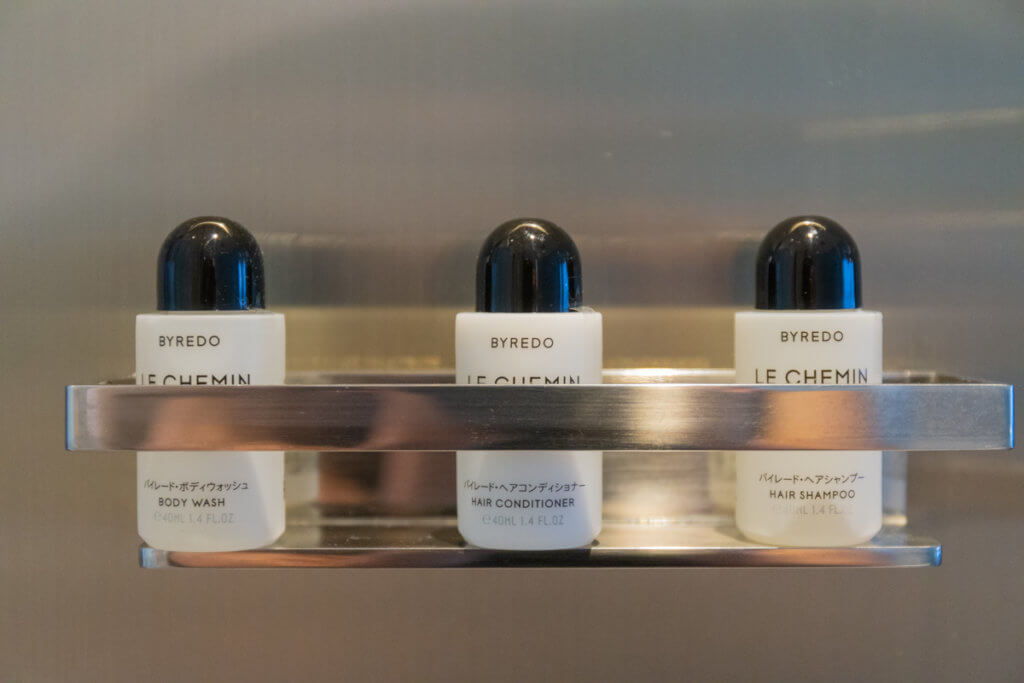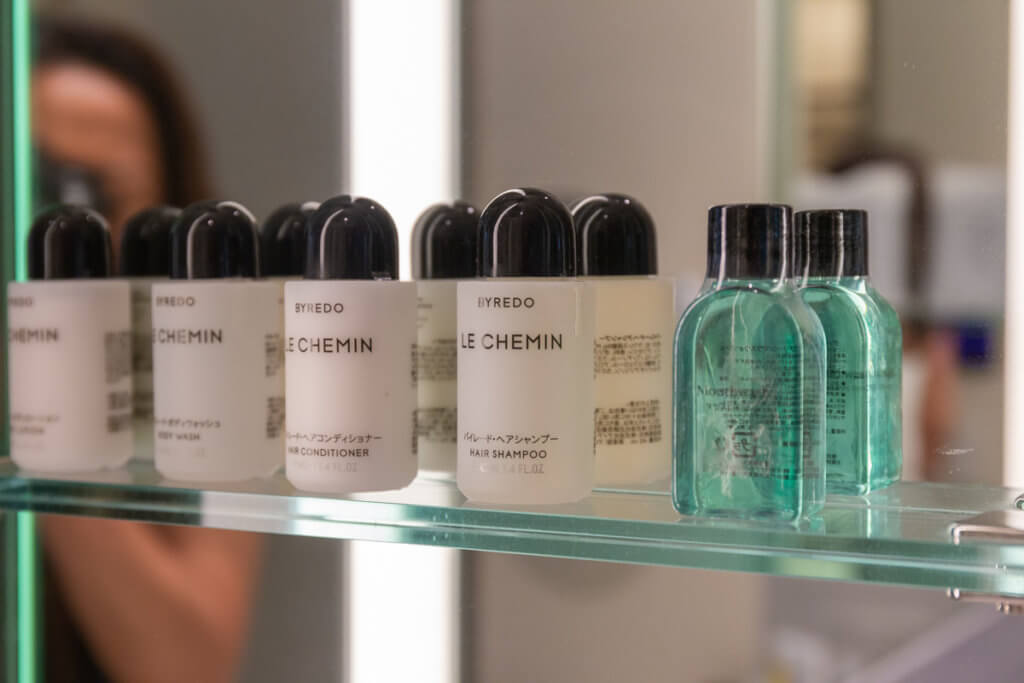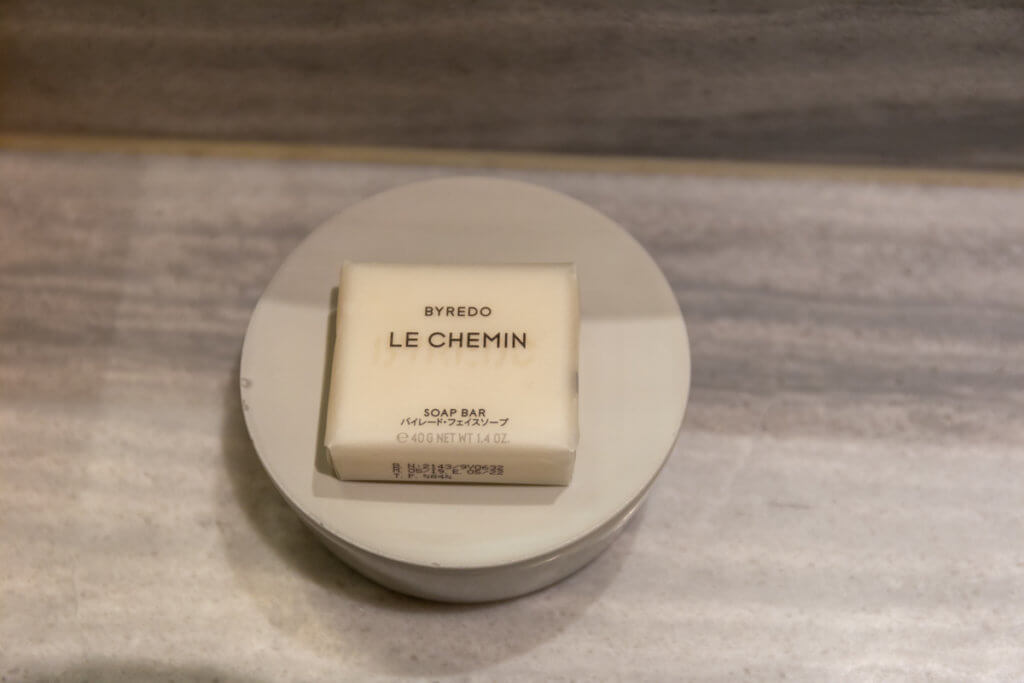 The hotel provided a toothbrush set for our girl. She also got a pair of in-house slippers, which she loved so much.
Like in many luxury hotels, the Prince Gallery Hotel uses exquisite tableware and its teapot screams a high price tag. A Nespresso coffee machine is placed nicely in a hidden place.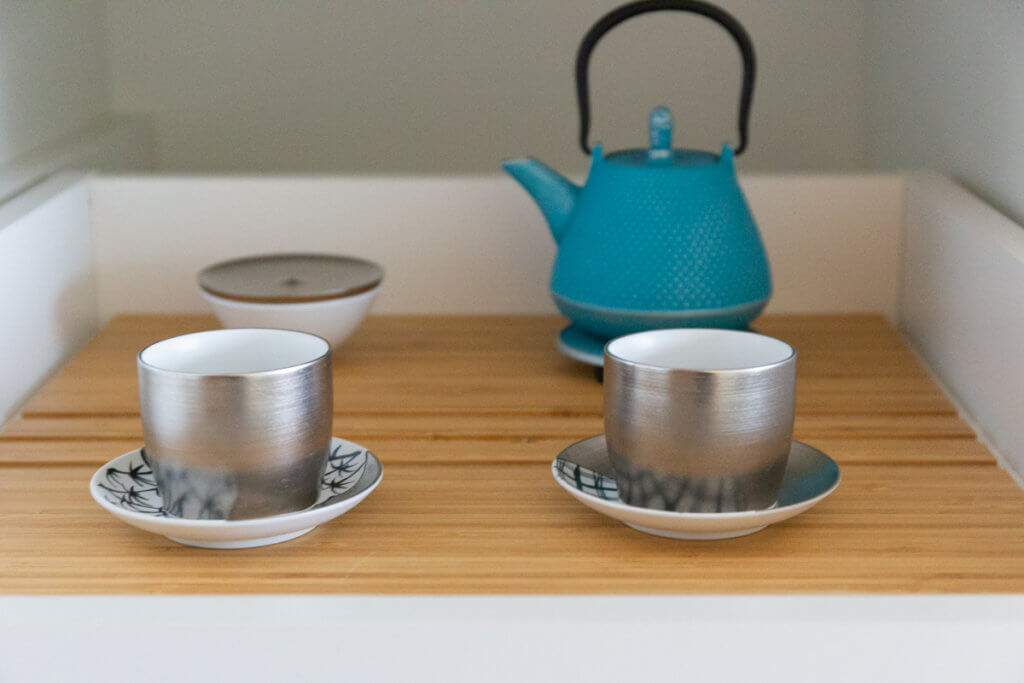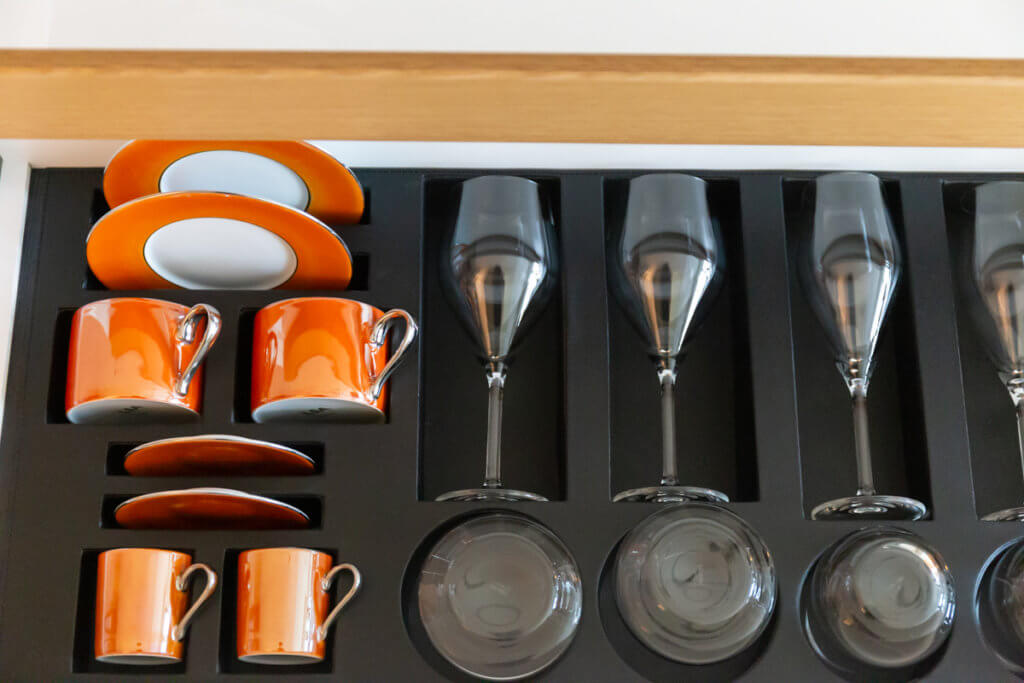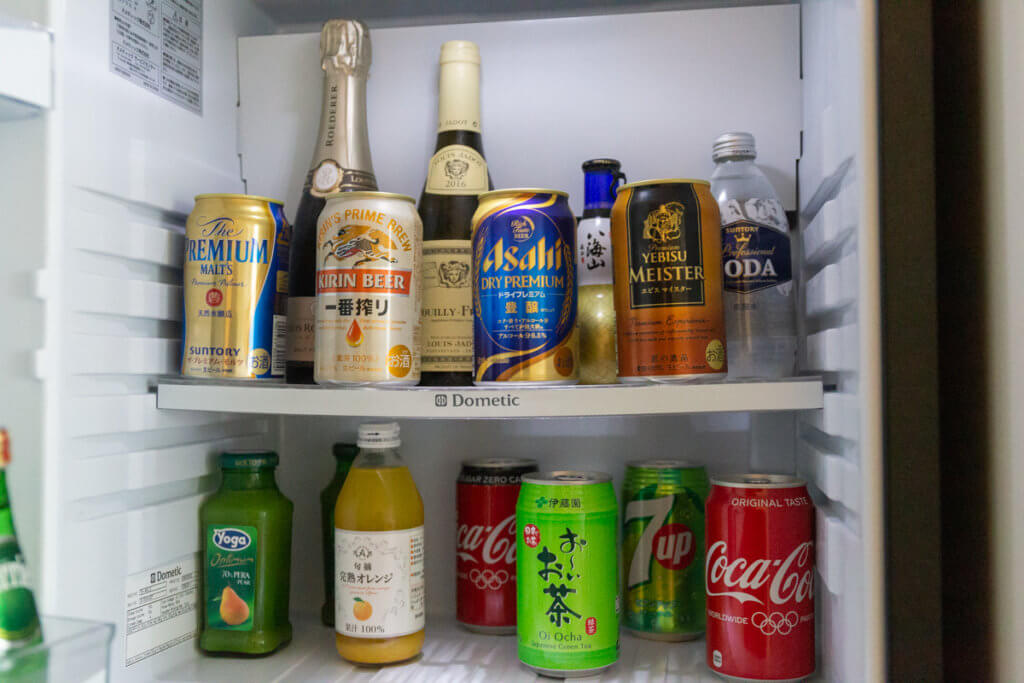 The Prince Gallery Tokyo Kioicho has a nice cozy bar with a great city view. It closed at the time of our stay. Tokyo had yet allowed non-essential business like bars to open.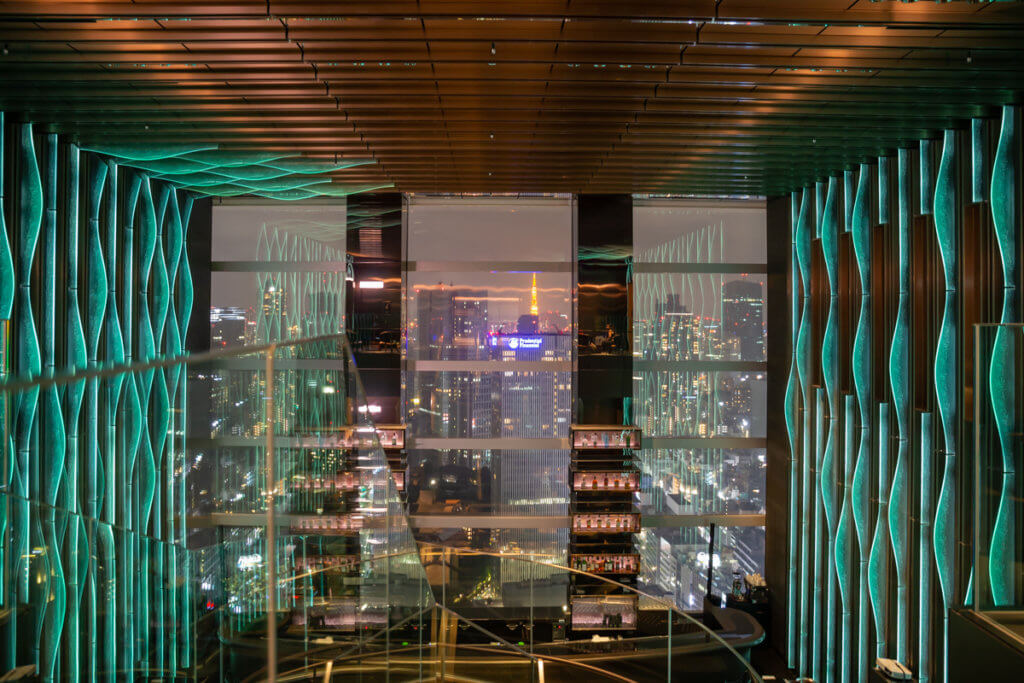 The breakfast started at 7 am. A buffet breakfast is a story of the past. The meals and drinks were served at the table under the new normal. We came early for the breakfast to avoid other guests. The hotel applies social distancing inside the restaurant but it's best to avoid groups of people.
There was not much to talk about breakfast. It was nothing but a disappointment. Perhaps because we opted for an American breakfast in a Japanese managed hotel. Maybe the chef wasn't trained to cook a proper egg benedict, or perhaps it's because of the pandemic this hotel has lost its chef. Why we chose American breakfast over Japanese? Because it took a shorter time to prepare the meals. We got the food within 15 minutes. We couldn't afford a long waiting time as our daughter would be bored. When a toddler is bored, that's one-way ticket to a mess.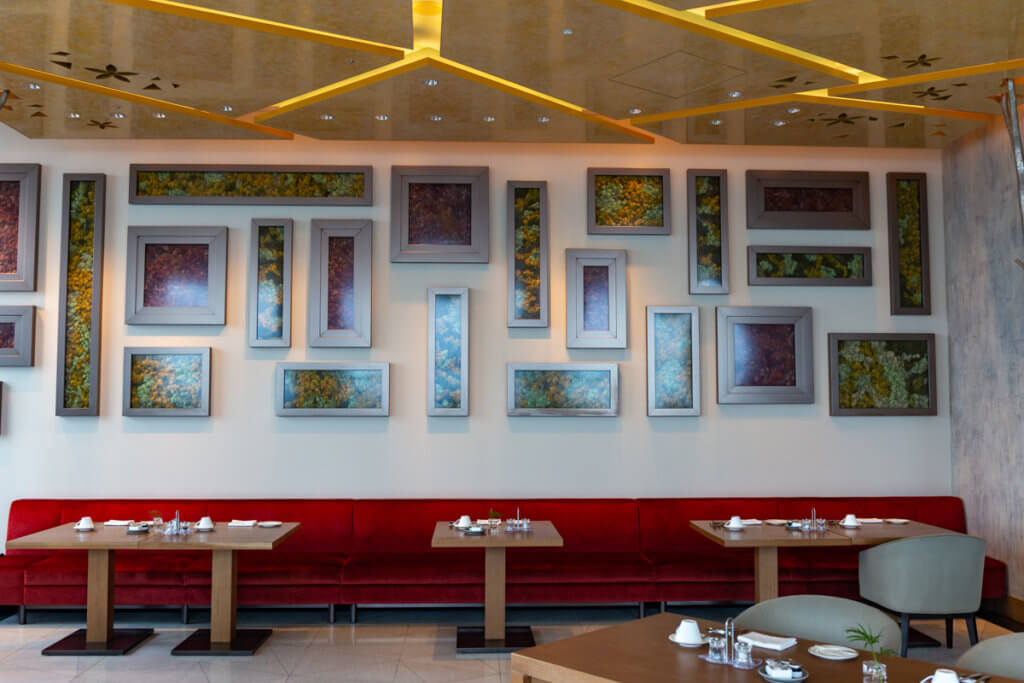 For a staycation, the Prince Gallery Tokyo Kioicho is a great place to spend the night at. It's situated adjacent to an office building that has a selection of restaurants to dine in. There's also a public park that can be easily accessible from the hotel by walking.
If only the breakfast is good, we'll put this hotel on top of the list of where to stay in Tokyo. Everything else is perfect, great room, excellent service and great location.
Have you stay somewhere after the lockdown?