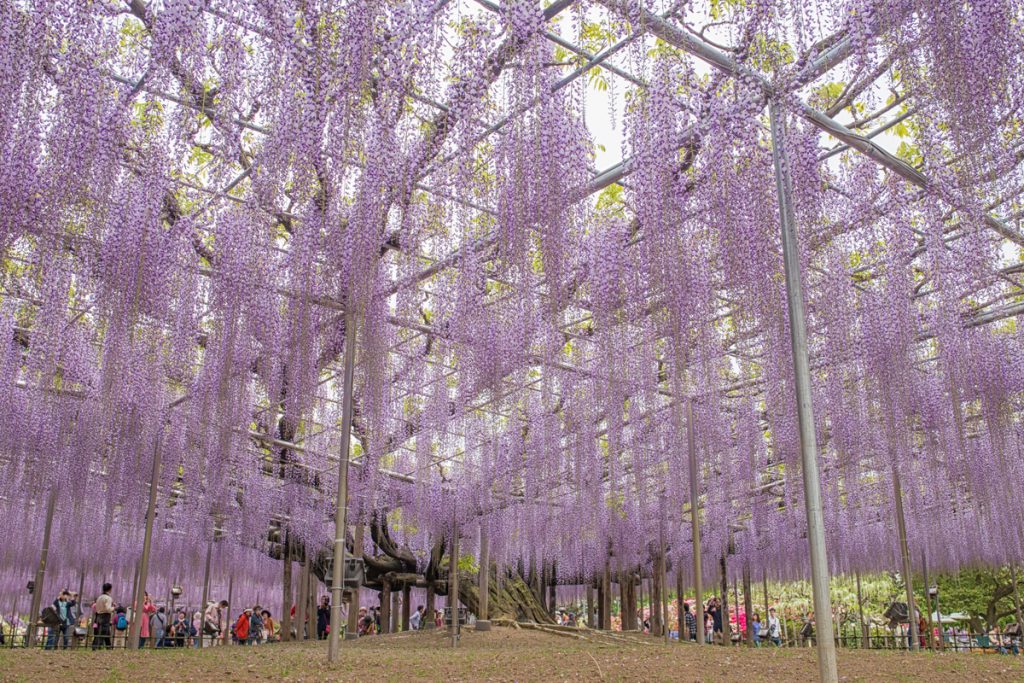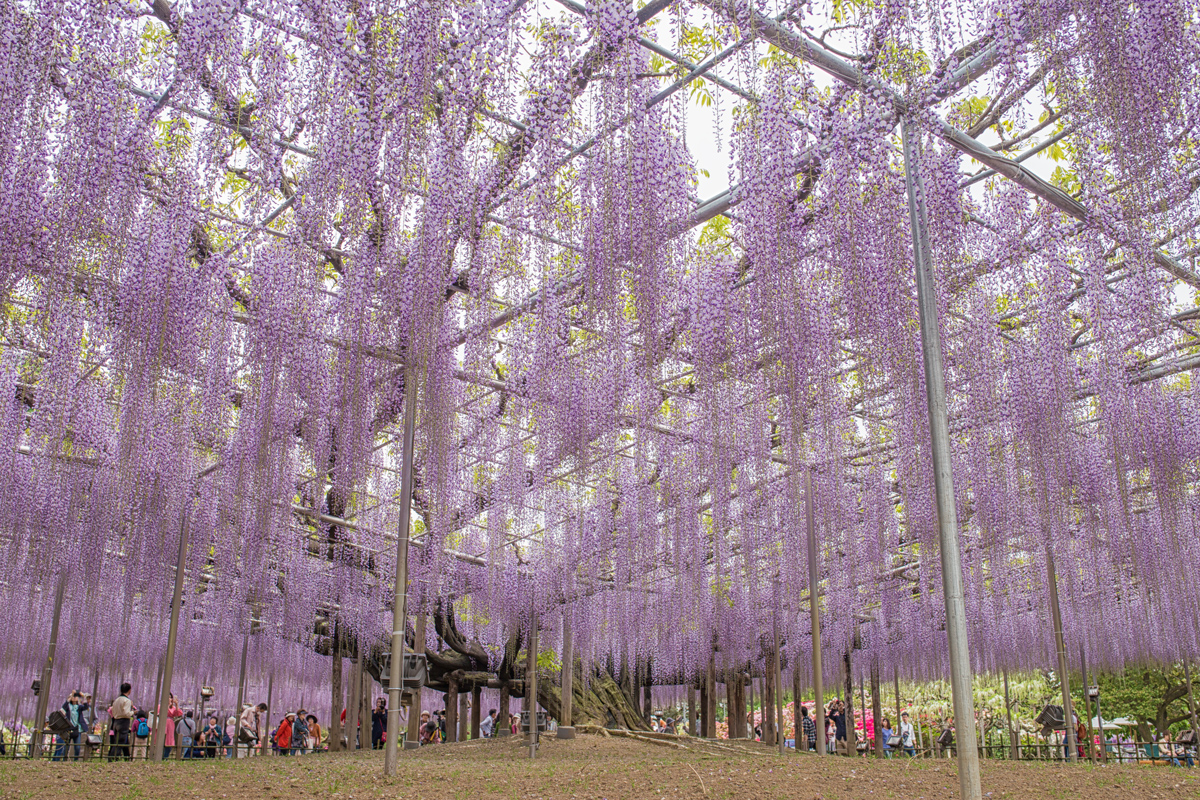 Spring, the most favourable time of the year in Tokyo for many. The first and most important reason is spring means cherry blossom Sakura season. For first time visitors to Japan, there is no better time to visit the country than in spring when cherry blossoms are blooming.
Sadly, cherry blossom Sakura peak season is unpredictable. Not to add more misery, cherry blossom is short lived. The good news is, spring brings plenty of flowers to live. There are plenty to enjoy in spring. In Tokyo, some parks turn to live when the spring breezes. From vibrant azalea to delicate wisteria, spring in Tokyo offers a wide variety of spring blooms to enjoy.
Here are some of the best places to see spring flowers in Tokyo:
Nezu Shrine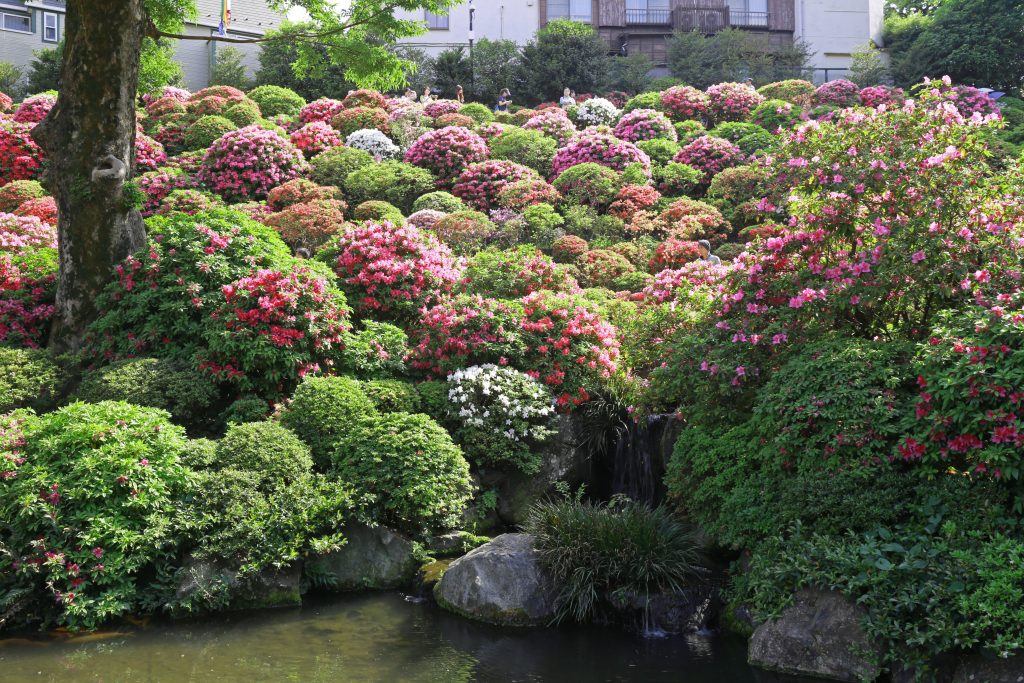 Located in the trendy Shibuya district, Nezu Shrine is a hidden gem that screams with colour in spring. Its garden is filled with over 3,000 azalea bushes, creating a stunning sea of pink, read and white. The best time to visit, depending on the temperature, is usually in late April to early May. Access to enter Nezu Shrine is free. There's entrance fee to enter azalea hill located within the shrine.
Nezu shrine is exceptionally crowded during the azalea season. Usually, we have to queue to enter azalea hill.
Read more about azalea hill in Nezu shrine here.
Rikugien Garden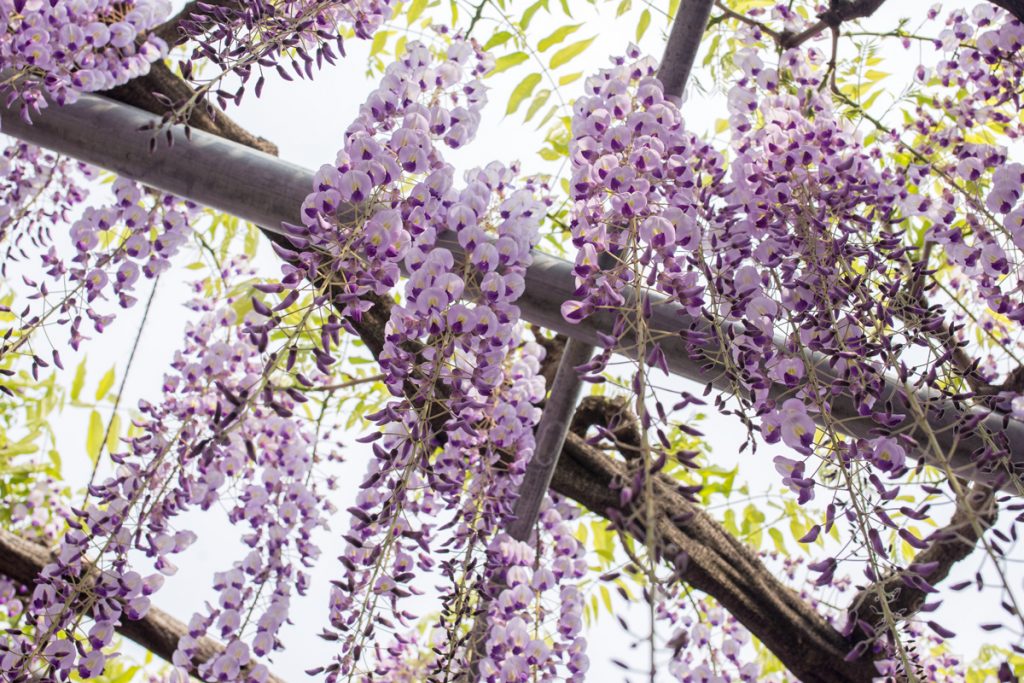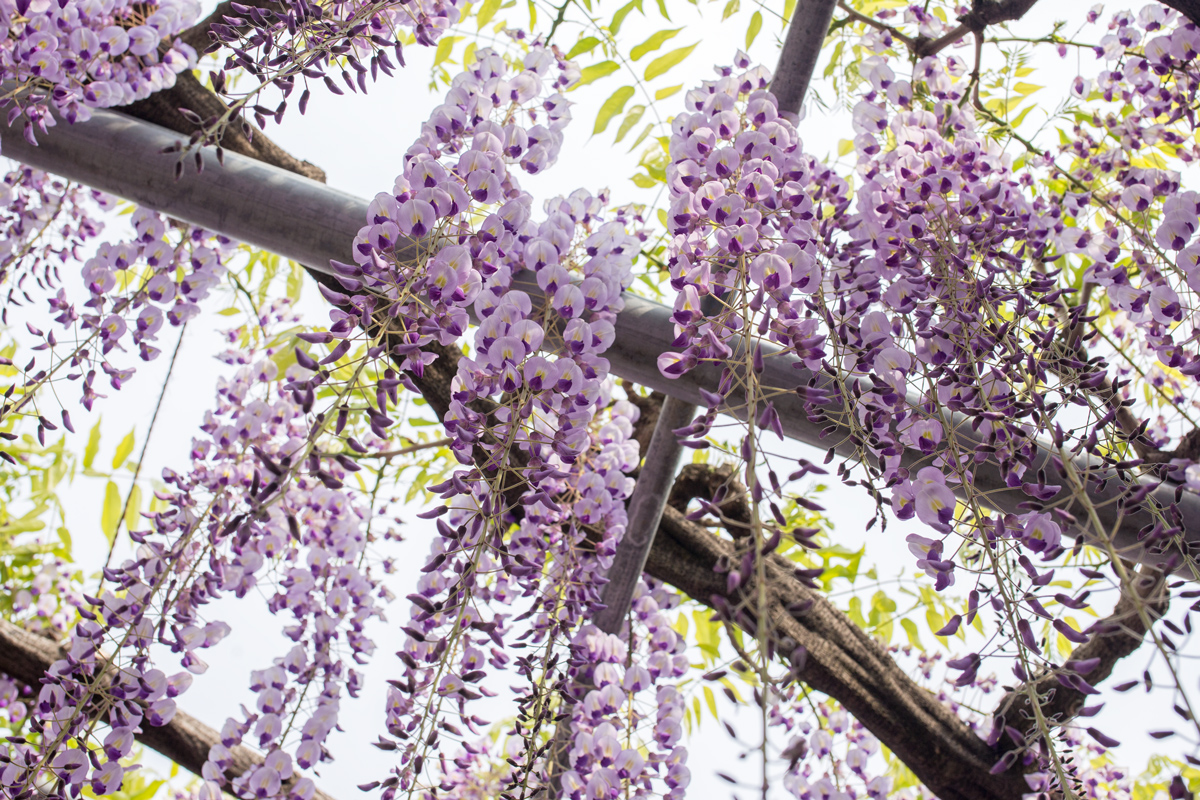 Rikugien Garden is a traditional Japanese garden that is popular for its stunning weeping cherry trees, which bloom in early spring. It is also well known for its autumn foliage. Rikugien Garden is a home to many flowers, including wisteria, azaleas, and peonies. The wisteria, with its long, hanging clusters of lavender and white flowers is a must-see spring flowers if you happen to visit Tokyo during the blooming season.
The best time to see the wisteria is usually in late April to early May.
Shinjuku Gyoen National Garden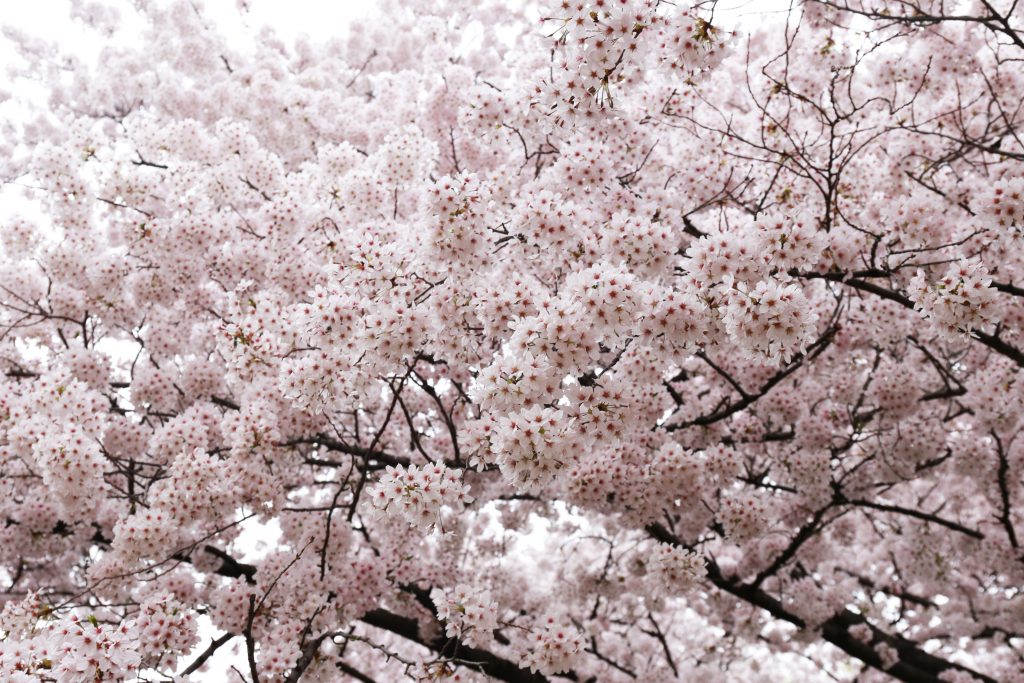 Shinjuku Gyoen does not need introduction. It's a great place to visit in any season, either for hanami "Sakura cherry blossom viewing", autumn foliage or a simple family picnic. It's a great place to see a variety of spring flowers, Sakura, daffodils or tulips.
The park has several different areas, including a traditional Japanese garden, a greenhouse and a French-style garden, each with its own unique attractions: flowers and plants. After cherry blossoms season ends, there are some flowers blooming beautifully. Check the Shinjuku Gyoen map to know the location of the flowers in bloom.
Showa Kinen Park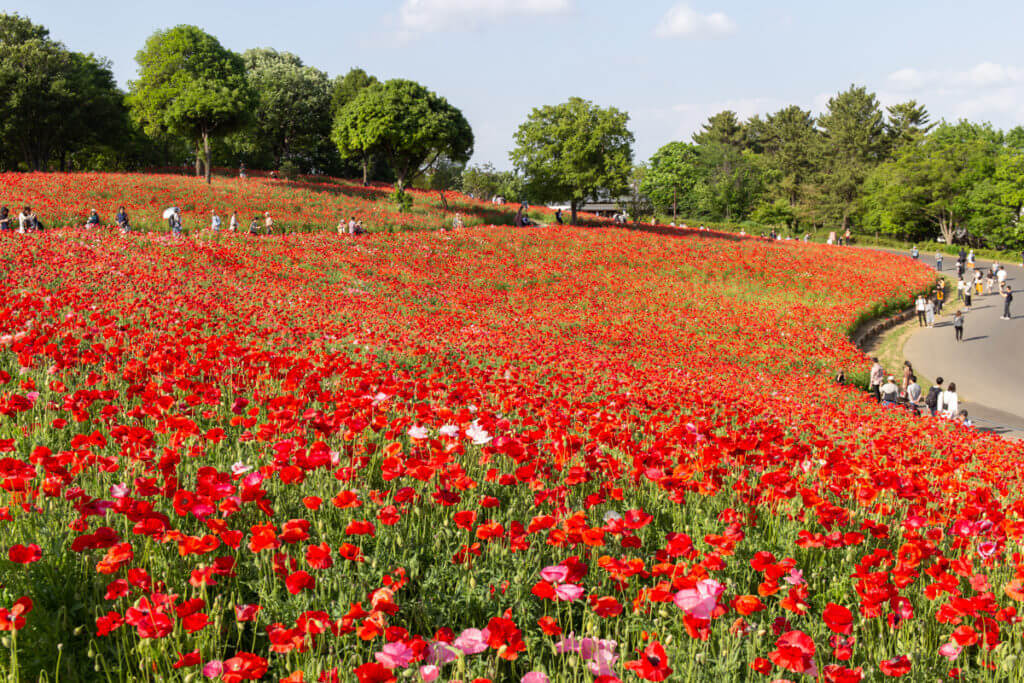 The Showa Kinen Park is well-known for its autumn foliage. It is not less popular in spring. Located on the outskirts of Tokyo, Showa Kinen Park is a large park and a great place to see a wide variety of spring flowers from Sakura, nemophila baby blue eyes, daffodils to poppies. With blooms occurring at different times, visitors have the flexibility to adjust their visit according to their preferred flowering season.
Showa Kinen is a massive park. It takes a little bit of walking from one area to another. The great thing is, because of its size, the crowd spreads and there's always a spot for people for picnic.
Read more about poppy flowers here.
Hitachi Seaside Park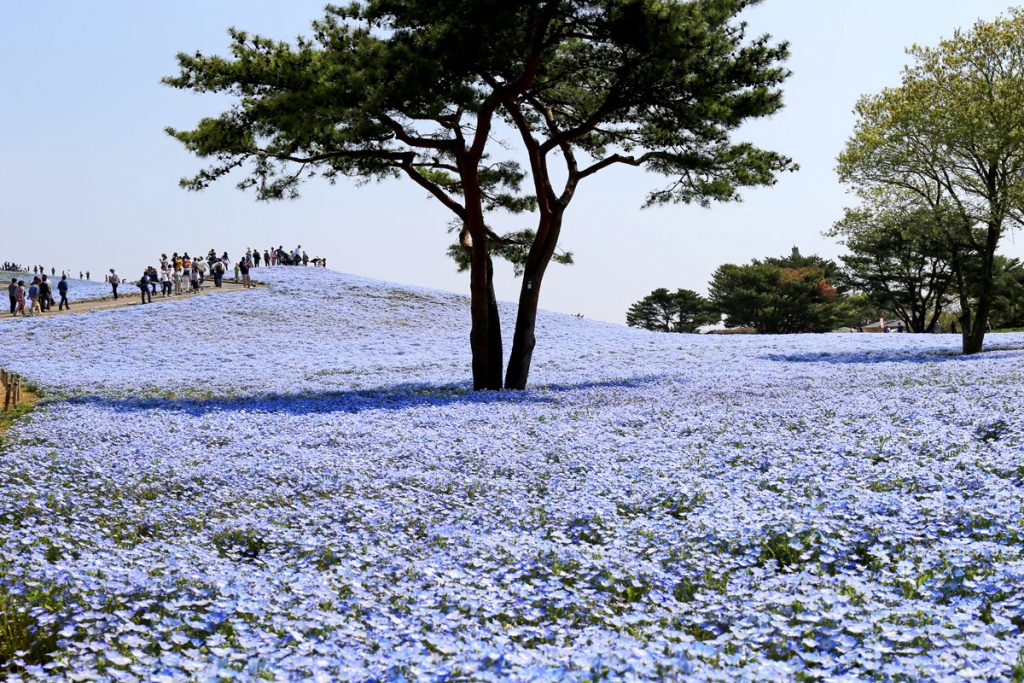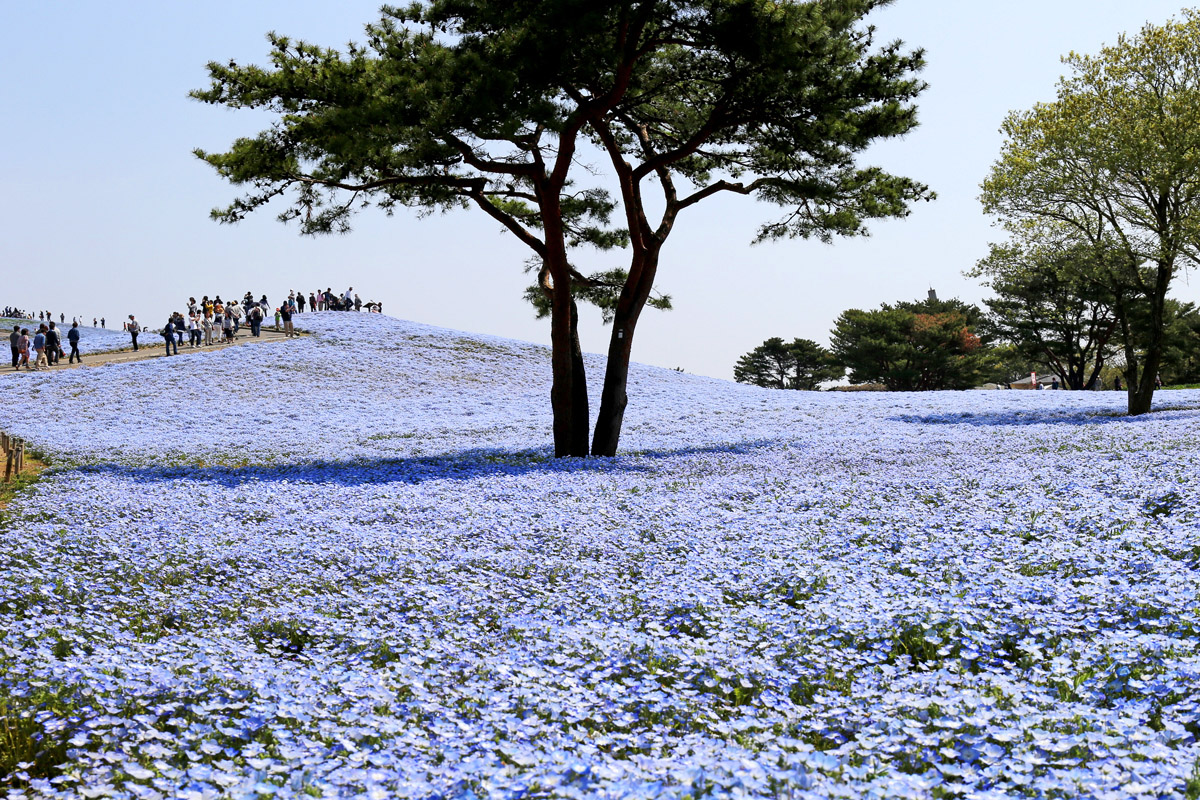 By location, Hitachi Seaside Park is outskirt of Tokyo. It is a popular day trip destination that worth the journey. In spring, the park is famous for nemophila or baby blue eyes. It is one of the best times to visit, after red kochia in autumn. In spring, nemophila baby blue eyes cover the hillside creating stunning sea of blue sight. Nemophila baby blue eyes usually blooms mid of April and last for a week to ten days maximum. This year, nemophila baby blue eyes bloomed much earlier than it usually is. In the past, nemophila baby blue eyes bloom late April or during Golden Week season and lasts to early May.
Hitsujiyama Park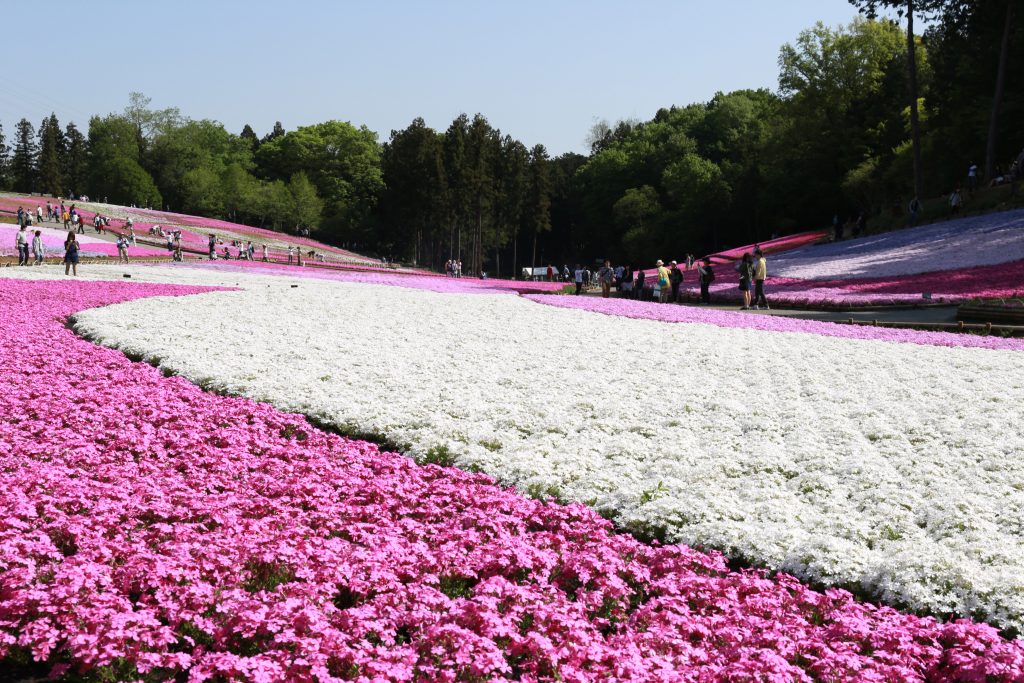 Imagine being surrounded by a vibrant carpet of pink, white, and purple flowers, a breath-taking sight that's rare to find. But, at Hitsujiyama Park, this is exactly what you'll witness. The park is a hidden gem that's home to the stunning Shibazakura or lawn cherry flowers, which usually bloom from late April to mid-May, depending on the temperature.
Unlike the famous Fuji Shibazakura Matsuri, Hitsujiyama Park is off-the-beaten-path, making it a peaceful and tranquil escape from the bustling city. Here, you'll find a haven of calmness way from the crowds, making it an ideal spot for those who want to immerse themselves in nature's beauty without the noise.
Don't let its less popular status mislead you. Hitsujiyama Park is till a popular destination during the Shibazakura Matsuri season. Being shy away from the crowd makes Hitsujiyama Park a perfect place to capture stunning pictures without the hassle of jostling with the crowds.
Are you keen to see explore less touristy spot in a unique and serene setting? Be sure to add Hitsujiyama Park to your must-visit list. Learn more about the Shibazakura festival at Hitsujiyama park here.
Fuji Shibazakura Matsuri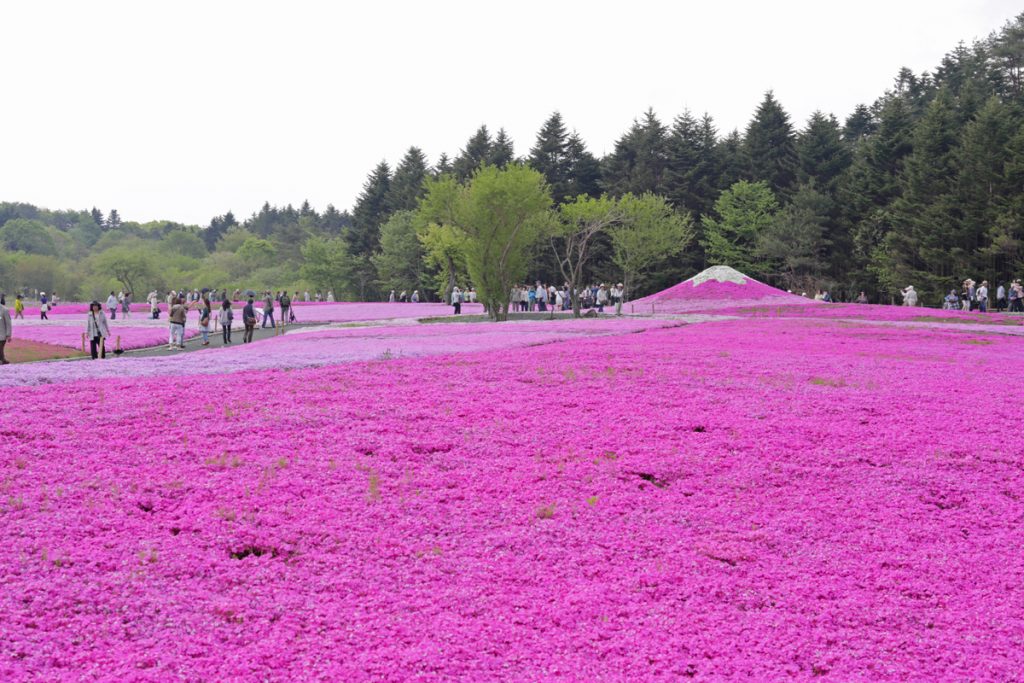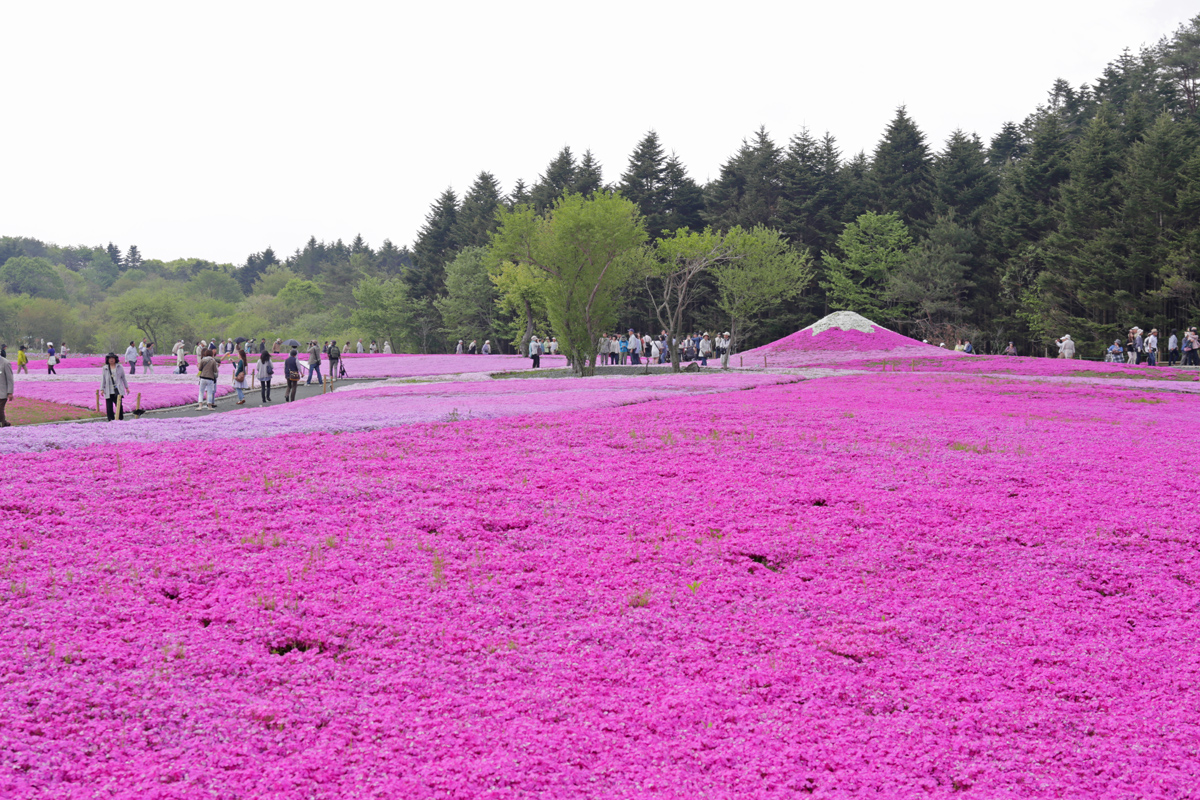 Imagine stepping onto a vibrant pink and white carpet, stretching as far as your eyes can see, a sight so mesmerising it feels like you've entered into a fairytale world. This enchanting view can only be witnessed at the Fuji Shibazakura Matsuri, Japan's most magnificent moss phlox festival. Upon arriving, you'll be greeted by a sea of over 800,000 moss pink shibazakura flowers, creating a stunning tapestry that celebrates the beauty of mother nature.
….and, trust me when I say, it's not just "one of the best" it's hands down the best,,,,,but there's a catch. You need to catch a glimpse of Mount Fuji to fully appreciate the spectacle, and that's not always an easy feat. Most of the time, the iconic mountain is hidden behind the clouds, making you wish harder for the best thing to see.
The best thing comes to those who make effort. Allocate a full day to explore the festival's sprawling grounds. The journey to the park may take you nearly three hours, but it's trip worth taking. Mount Fuji rarely reveals itself in the morning but, sometimes it surprises people who wait until late afternoon.
Don't just take my words for it… see it for yourself. Read more about Fuji Shibazakura Matsuri here,,,and add it to your bucket list. Trust me, it'll worth your time.
Spring in Tokyo offers a myriad of options to enjoy the blooming beauty of nature and these handpicked parks are just some of many others. If you have any hidden gems to share that offer a feast for the eyes during spring, please do let me know in the comment section below.
Happy exploring!