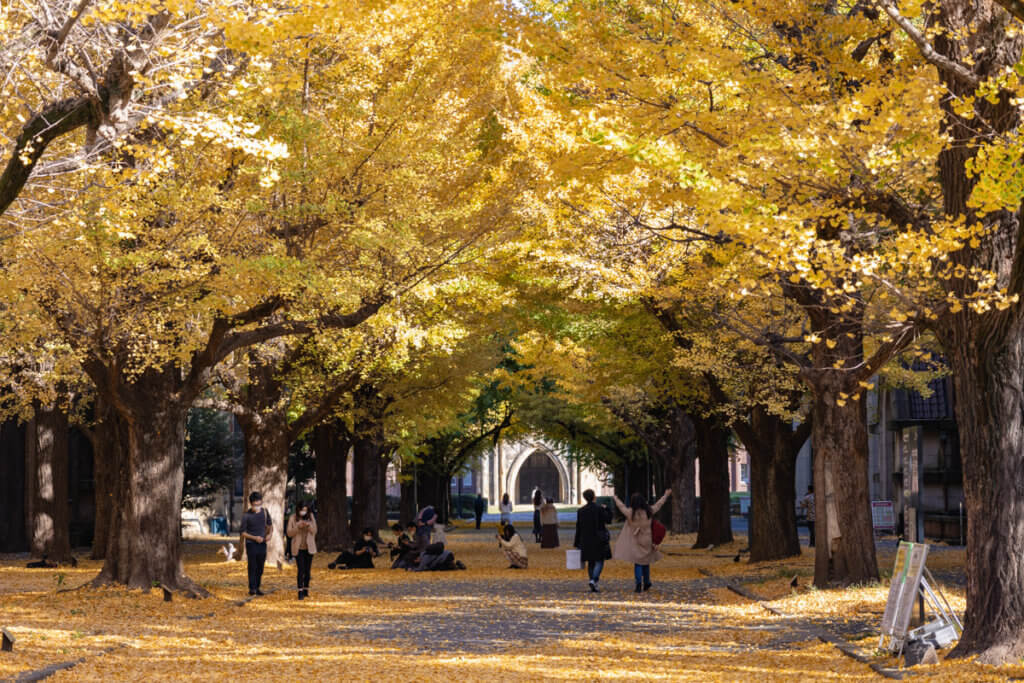 Sanmitsu, Covid-safe buzzword to keep in mind. Sanmitsu in English is known as three Cs: confined (spaces), crowded (places) and close-contact setting. The three magic words to remember to keep us safe this pandemic time. Because of sanmitsu, media have been radio silent about places of interests for autumn foliage sighting.
There was a time autumn is something to look forward to. Media closely monitored the leaves. As soon as the leaves turning colour, the TV programmes reported where to see the autumn foliage. Just like the the first sakura cherry blossom popping out, people were excited to witness mother nature's creation. That was all story of the past. Hokkaido, the first place to hunt autumn foliage, was not featured on tv this year.
None can stop the leaves turning colour, neither can the pandemic stop curious people from wandering around in search of some autumnal colour. Because the law is still permitting us from going around, we were out and about trying to feed our hunger for adventure.
This blog post shows how autumn in Tokyo.
This autumn 2020, we relied on our instinct and experiences when to see autumn foliage in popular places such as Gaienmae.
Unlike in pre-pandemic, there was no car free day on Gaienmae over the weekend when the gingko leaves turn to golden colour. We were still able to stroll along the gingko avenue and taking some pictures. We didn't stay long in Gaienmae because it was crowded. The worst thing was everyone took the protective mask off for pictures taking.
We were still going around but we don't want to stay in a crowded place. So, Gaienmae was a not-safe place this autumn. If, God forbid, the pandemic continues to next year, Gaienmae is no longer a good place for autumn foliage sighting.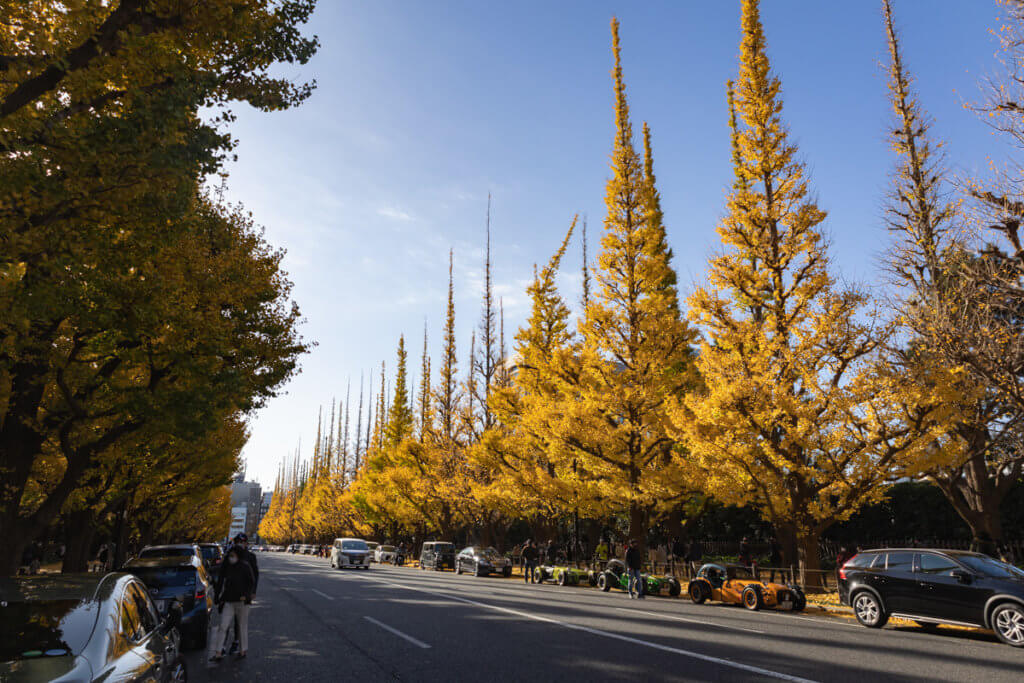 There is a place adjacent to the Imperial Place that is also a home to gingko trees. There are not many people visiting this place, because it is less popular than Gaienmae.
It's called Gyoko-dori Avenue.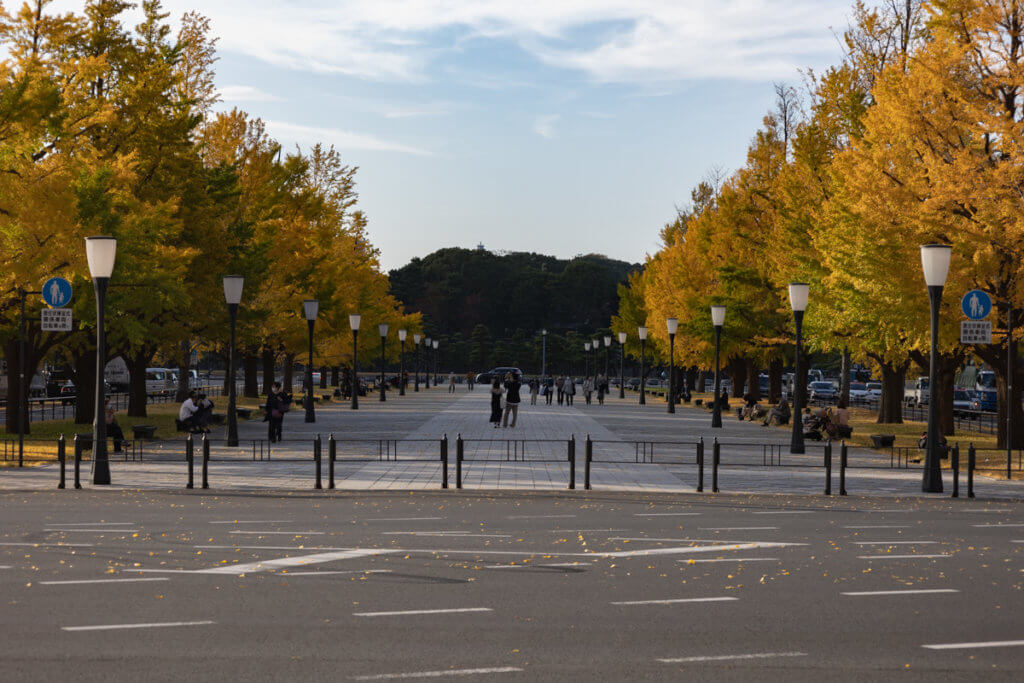 The ginkgo trees lining up at Gyoko-Dori Avenue are equally gorgeous with Gaienmae, better yet, it feels safer to spend time at Gyoko-Dori Avenue. At 0300 to 0415 pm, the sunshine hit the ginkgo tree leaves, turning this place into a magnificent spot for pictures taking. I wasn't surprised looking at four couples taking wedding pictures at this spot.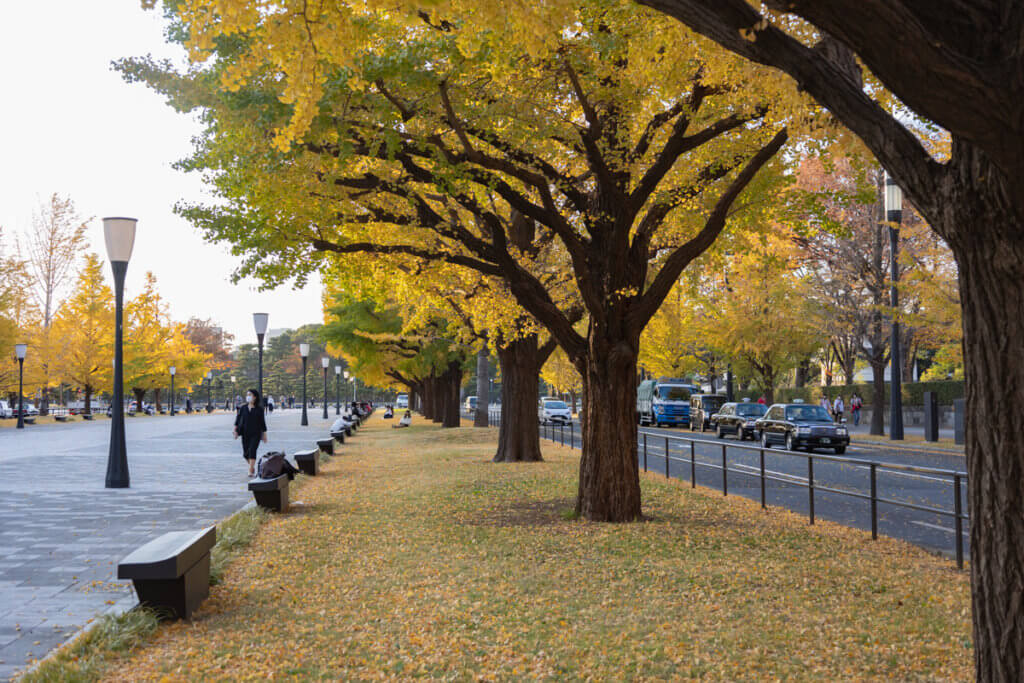 The Gyoko-Dori Avenue is located right in front of the Tokyo Station. It's easily be reached by walking.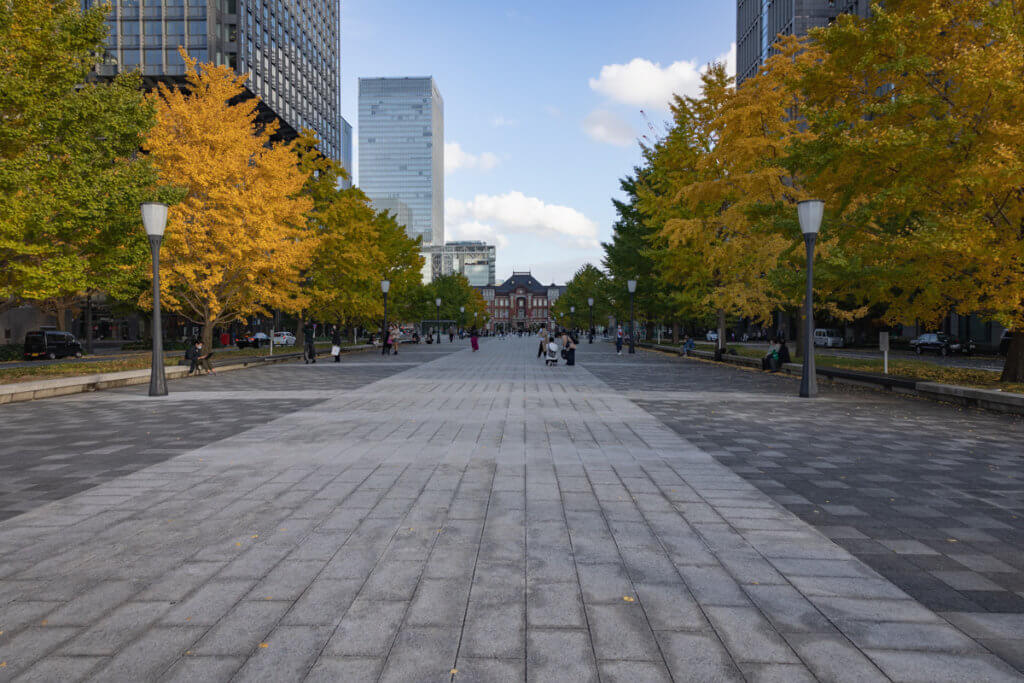 One of our autumn foliage sightings is University of Tokyo. This autumn 2020, University of Tokyo closed its door for visitors. There was a road block placed at the front gate of ginkgo trees avenue and it's guarded. Security guards blocked people from accessing the autumn foliage spot. So, we took this picture from outside the gate.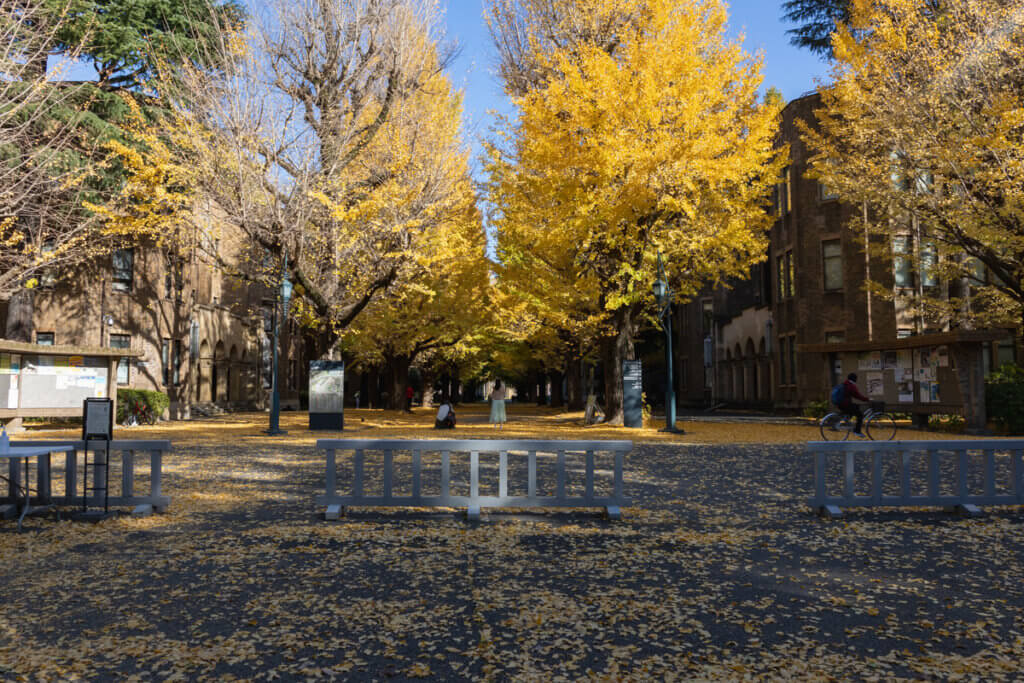 Only those who had classes or meetings at the University were allowed to enter. All of sudden, I felt the urge to be a seasonal student, just by looking at these happy people.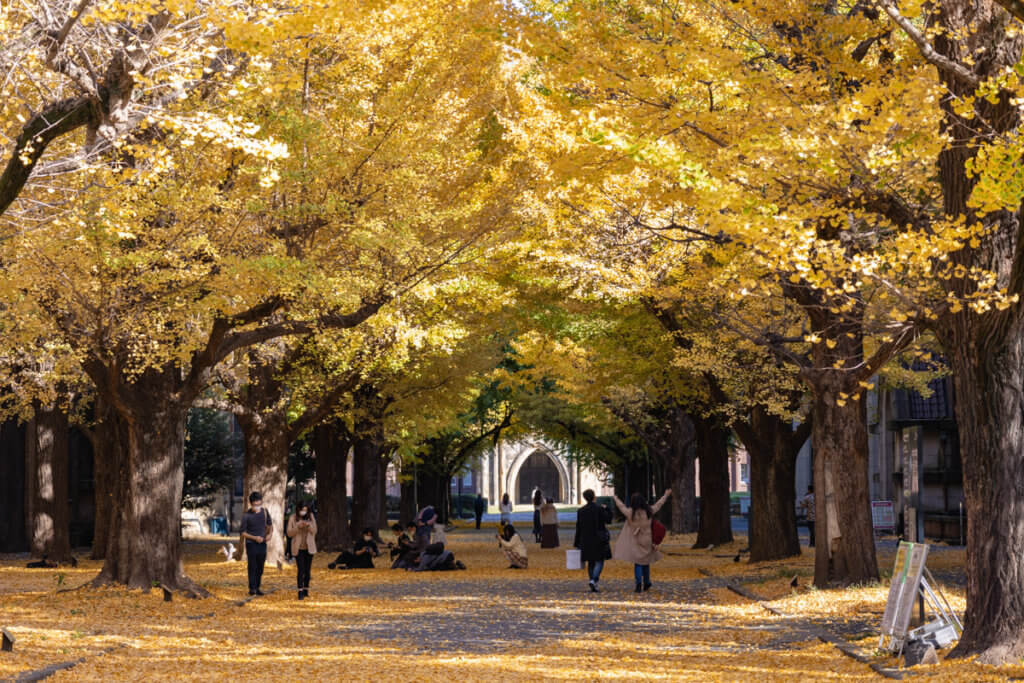 Another place that we visited for a few times was Shinjuku Gyoen National Park. It's not a home of ginkgo trees but the fallen leaves at this autumn were nice for pictures taking.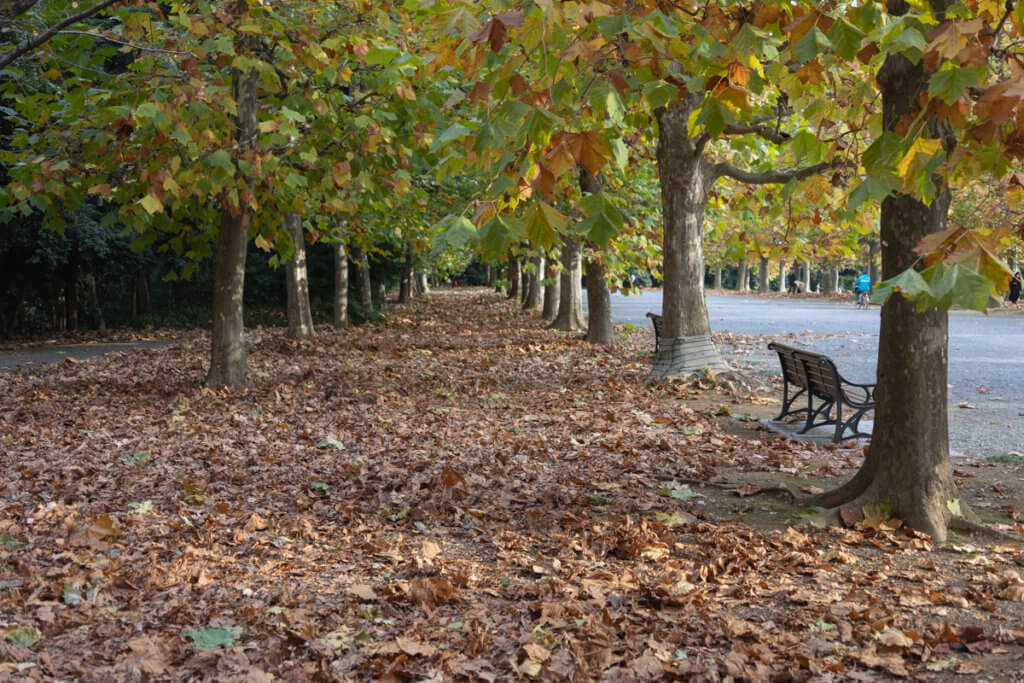 Shinjuku Gyoen National Park is one of photographers' favourite spots in early autumn.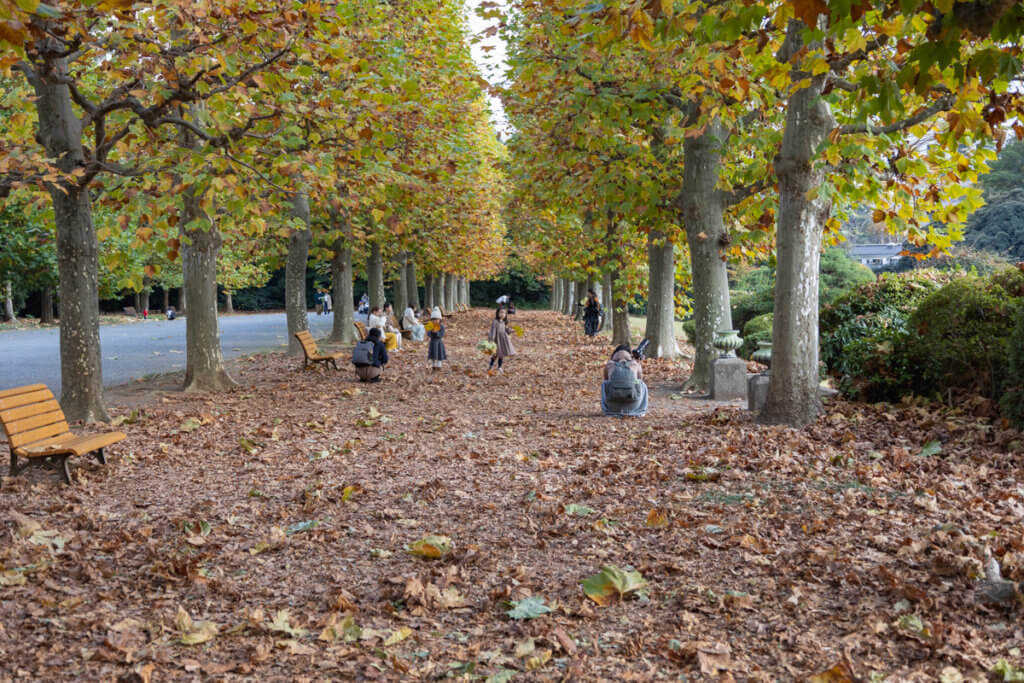 Another spot that we visited this autumn was Naritasan. Naritasan is located in Narita city, a close proximity to Narita airport. We came a little bit too late for foliage. Most leaves had fallen down by the time we were there.
There were some spots where we could see red maple tree leaves.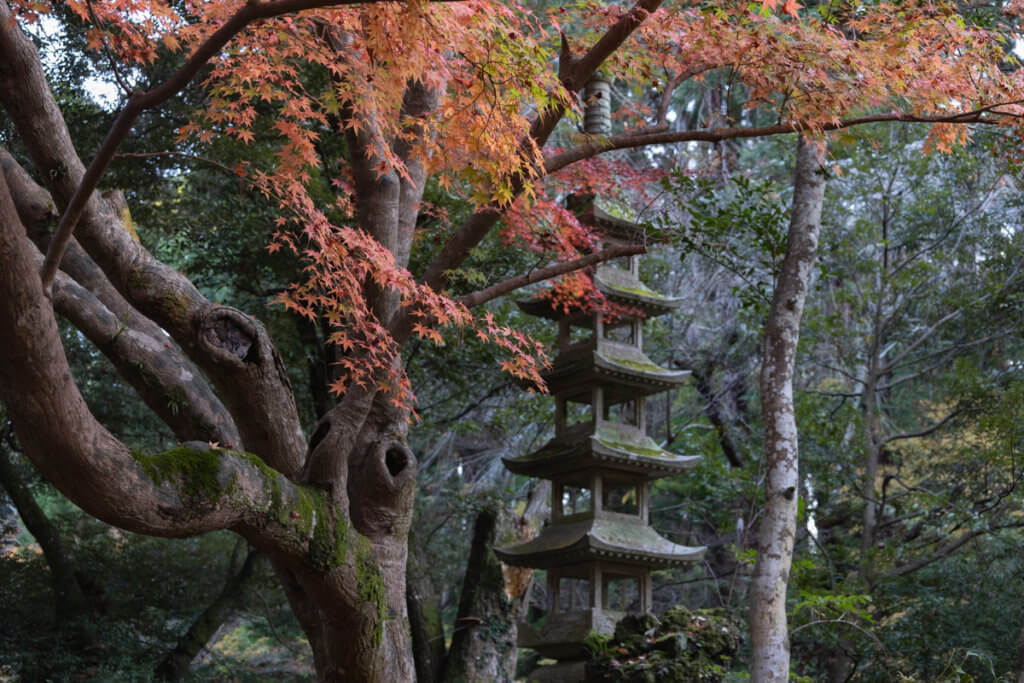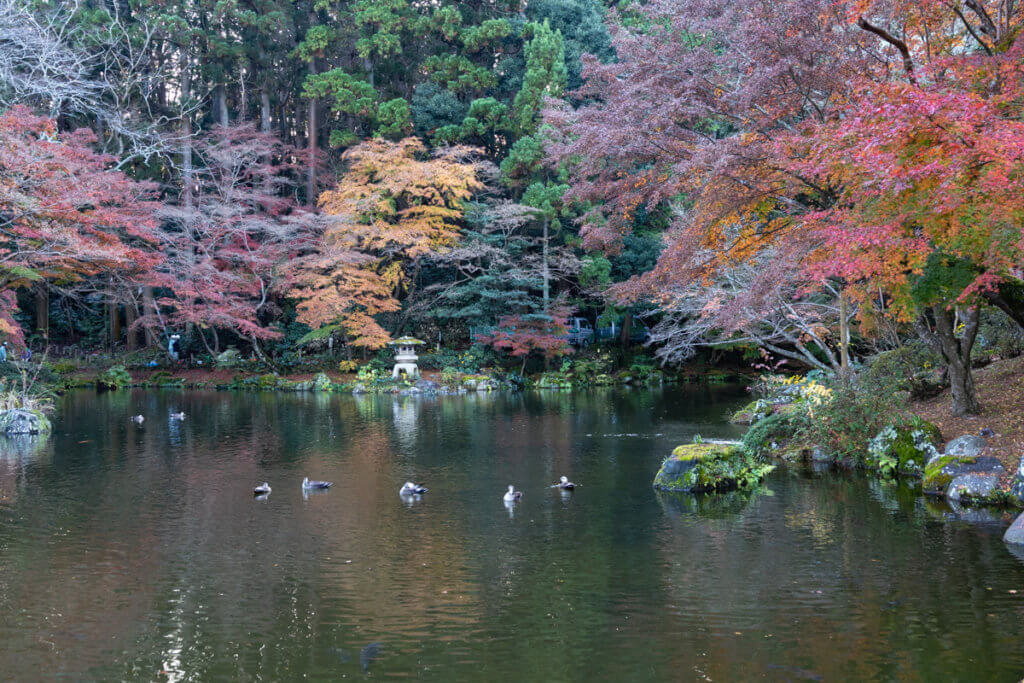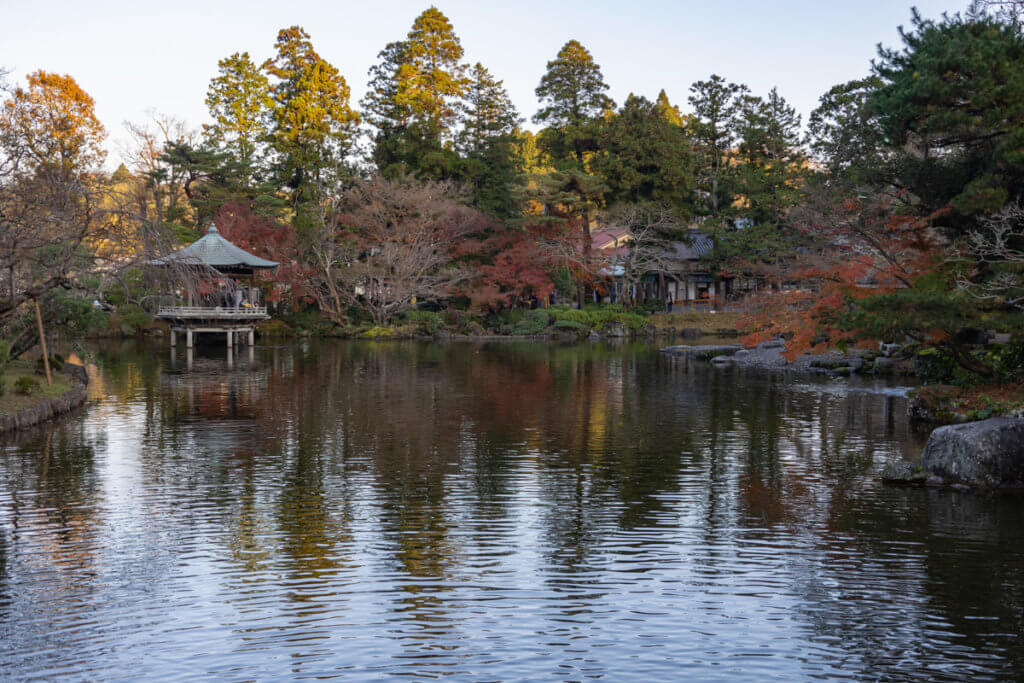 By the time I wrote this, I'm feeling so lucky for having the freedom to wander around Tokyo for autumn foliage sighting. These days free movement is a privilege. I don't care much if I missed the autumn foliage peak time. What matter is I can still go around.
I hope your autumn went well.
Stay safe