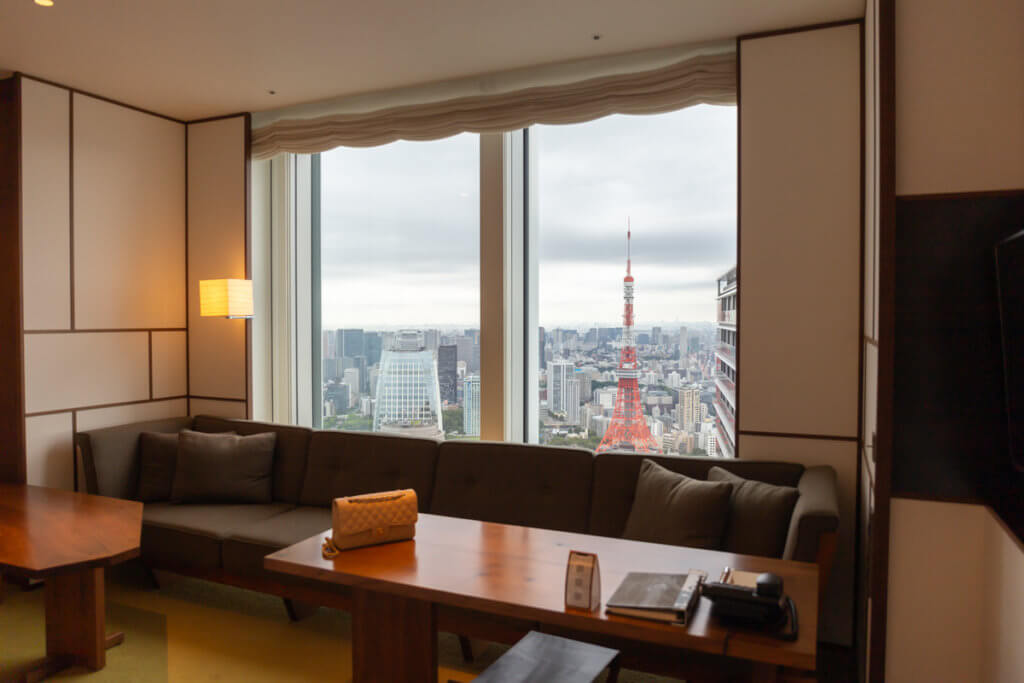 Contemporary urban design, luxury ambience, amiable service and rooms facing Tokyo Tower set the tone at the Andaz Tokyo.
That sounds like a nice hotel to stay but what do we seek in a hotel stay? Is the comfort, design or luxury ambience alone enough to meet our expectation of a great hotel stay? Does the service count as a luxury treat?
We have been staying in luxury hotels in several countries. The luxury ambience and instagrammable views are only a few things that make a great hotel stay. From all of our hotel stay experiences, the luxury design is not everything. It's important but meaningless if the service is 'outdated'. For a family travelling with a toddler such as we are, good service defines luxury. In this pandemic time, good hotel service coupled with strict health protocol wins our heart, because all luxury hotels offer comfort and have outstanding designs and facilities anyway.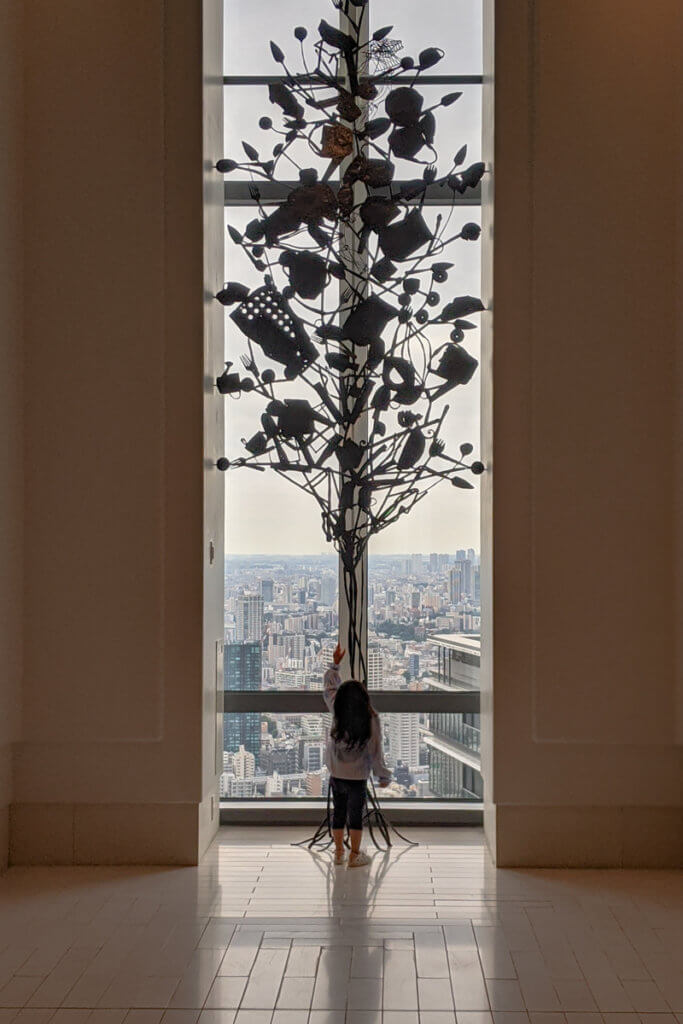 The check in process is done without queueing in front of the receptionist. "Excuse me, can I help you", greeted a staff as soon as we stepped out of the elevator. "We wanted to check in", said my husband. "Can I get your name, please", said the staff. The very second hubby said his name, another staff came in and took us to lounge. Oh la la, we were VVIP for the day. The best thing was, we didn't need to queue in front of the receptionist. Another staff came to offer us welcome drink as soon as we sat in the lounge.
Andaz's service was tested when we asked for a change of room. We wanted to have a room facing the Tokyo Tower. We got one,,, but not the room that we had in mind. Yes, our room has a direct view of Tokyo Tower, but without a sofa to sit on. Instead, it has a large dining table, which was not so pictured friendly. So, we asked for a change. Our wish was granted in 15 minutes, we got a room with a sofa facing the Tokyo Tower.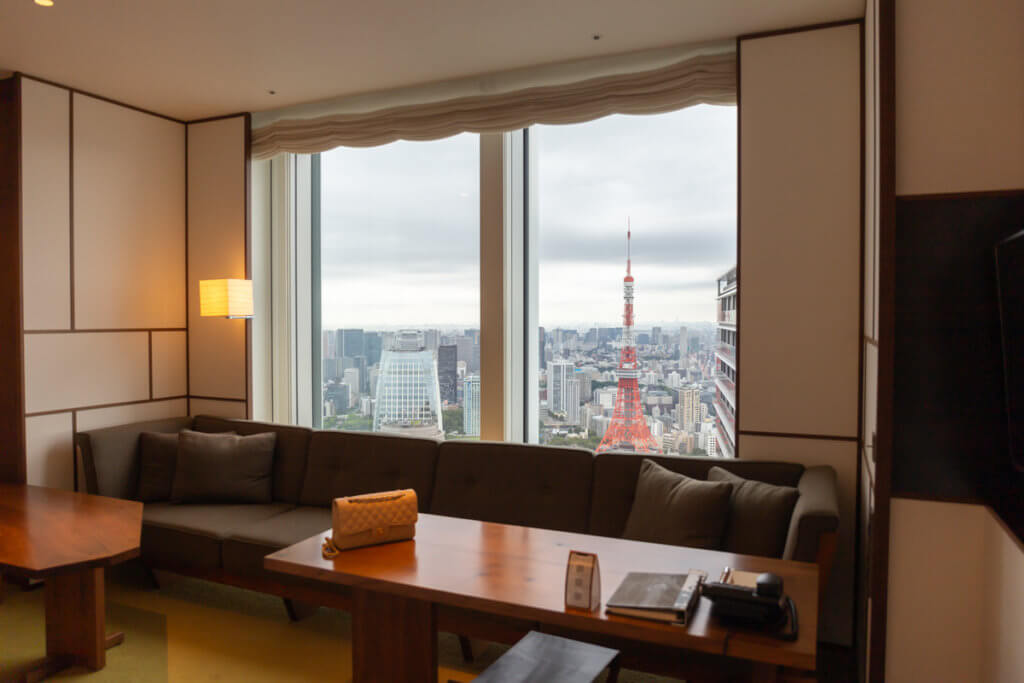 A gorgeous room we had, a perfect kind for pictures taking and relaxing.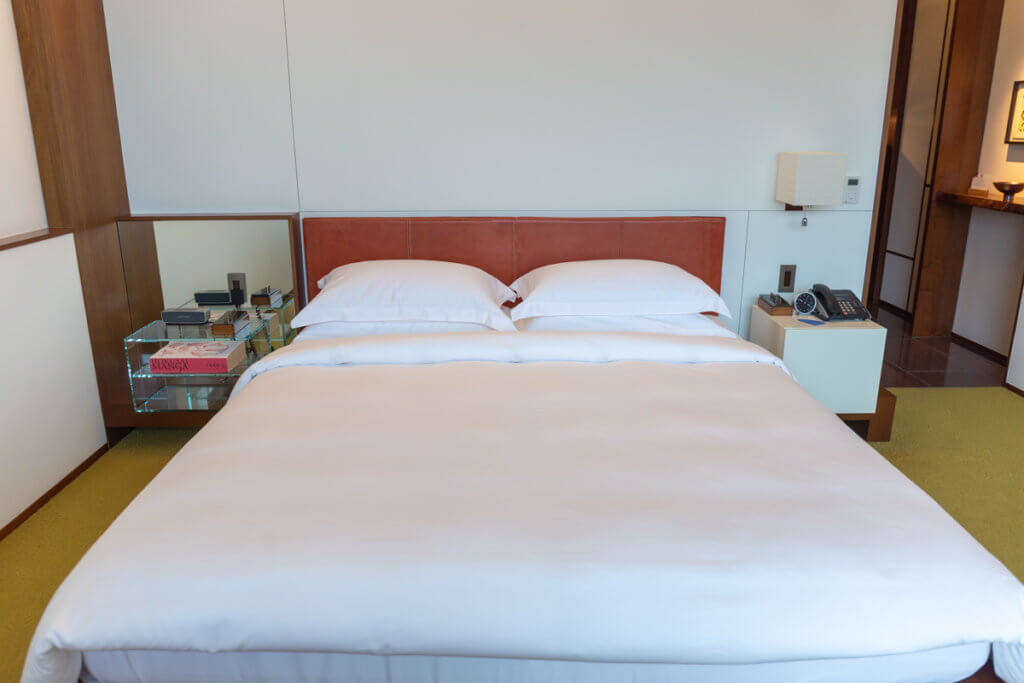 A Nespresso coffee machine sitting nicely inside the room.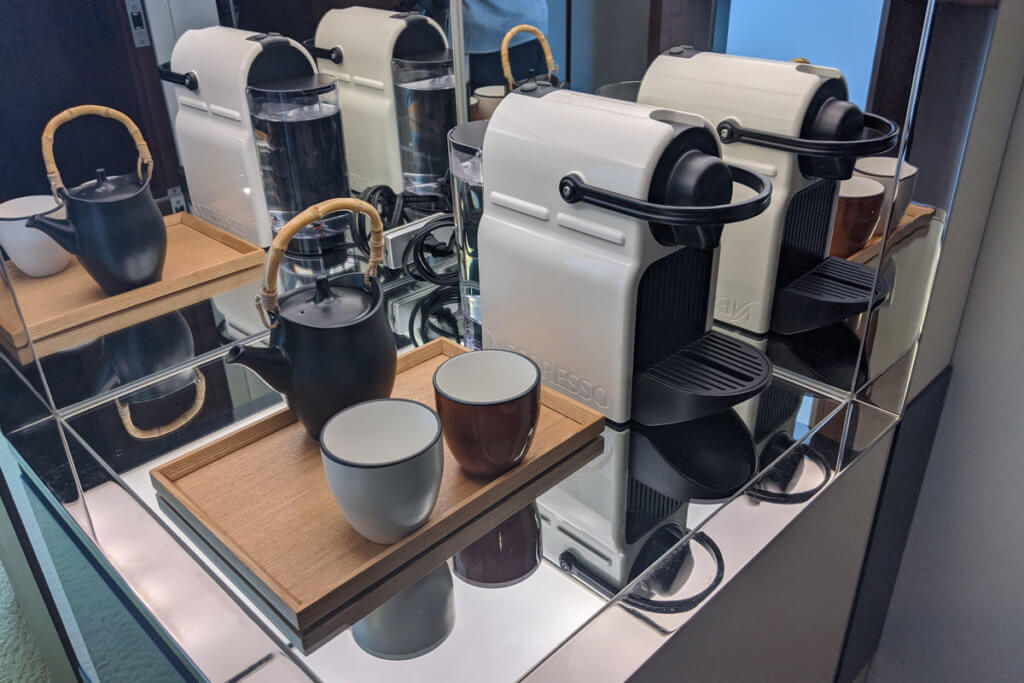 Half dozen of coffee capsules are kept inside the drawer. There's also complimentary senbei, rice crackers and chocolate. Oh, all soft drinks inside the fridge, non alcoholic beverages, are on the house. There're more than a dozen drinks in the fridge. WOW!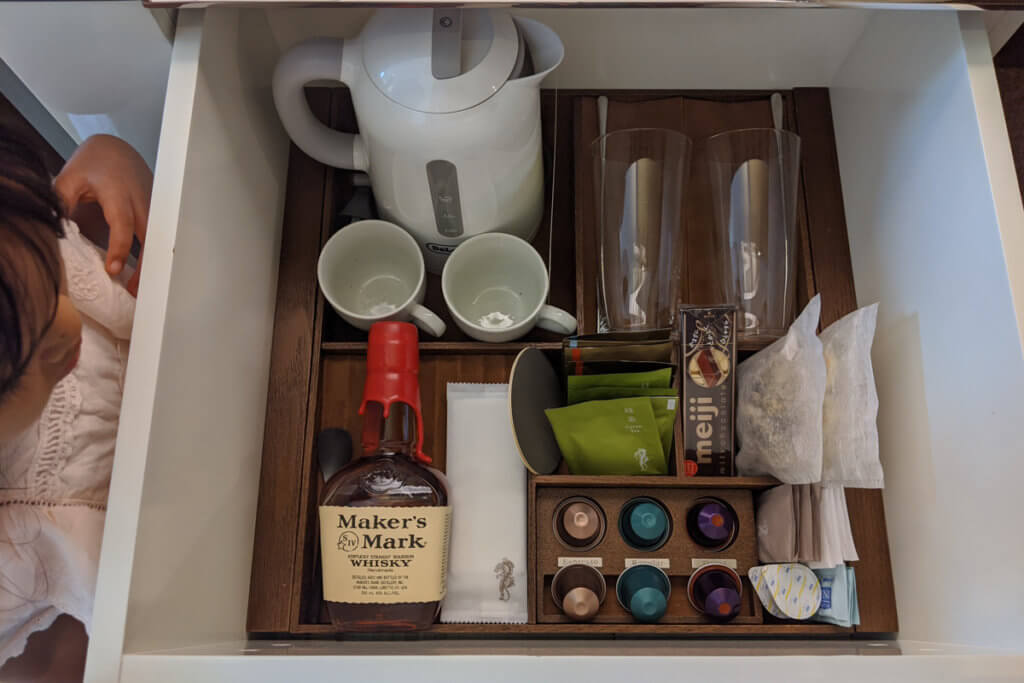 Who needed onsen (hot spring) when we had this jacuzzi.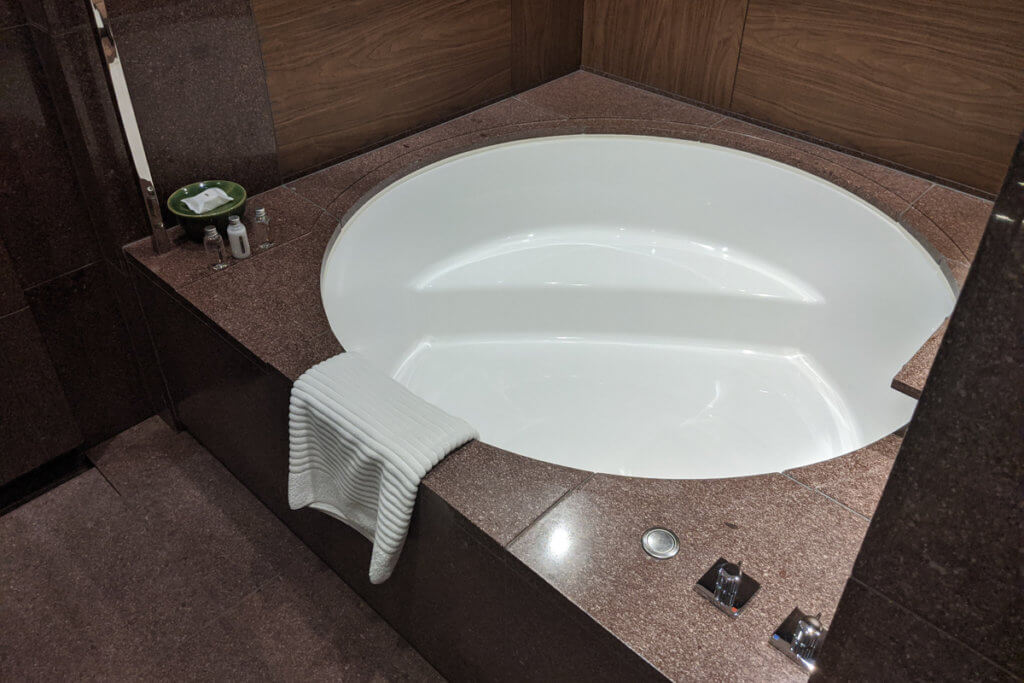 Two pairs of sandals with Andaz' pattern. A basket of toddler's amenities was prepared nicely in the room: toiletries, toothbrush & paste, bathrobe and yukata.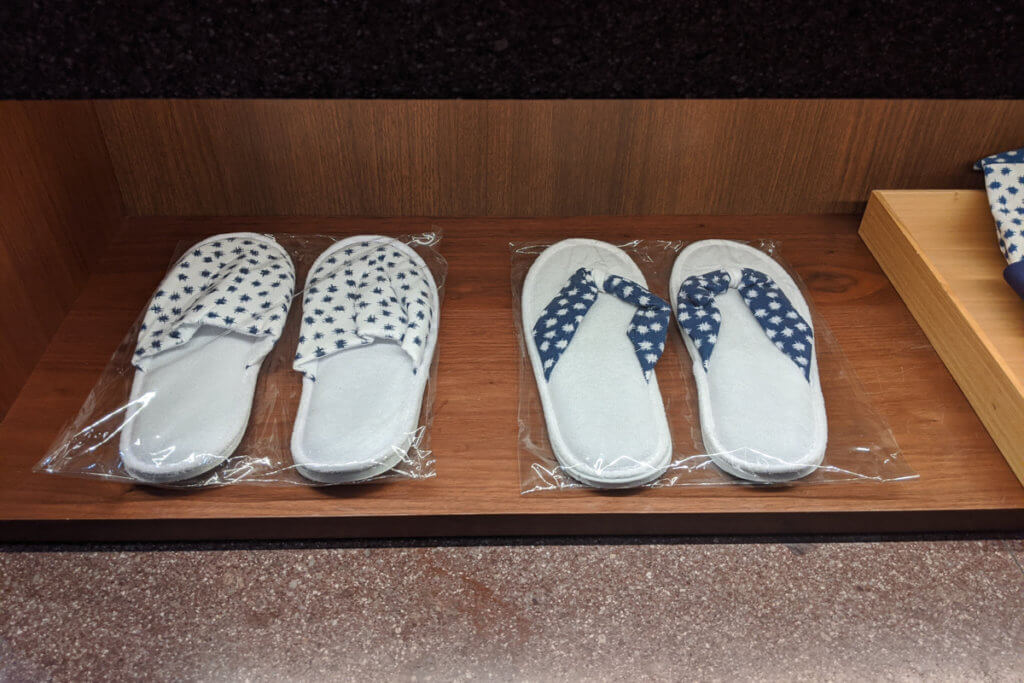 This Yukata's pattern is Andaz's signature style.
Oh, because it was my birthday, I got a card and a birthday surprise.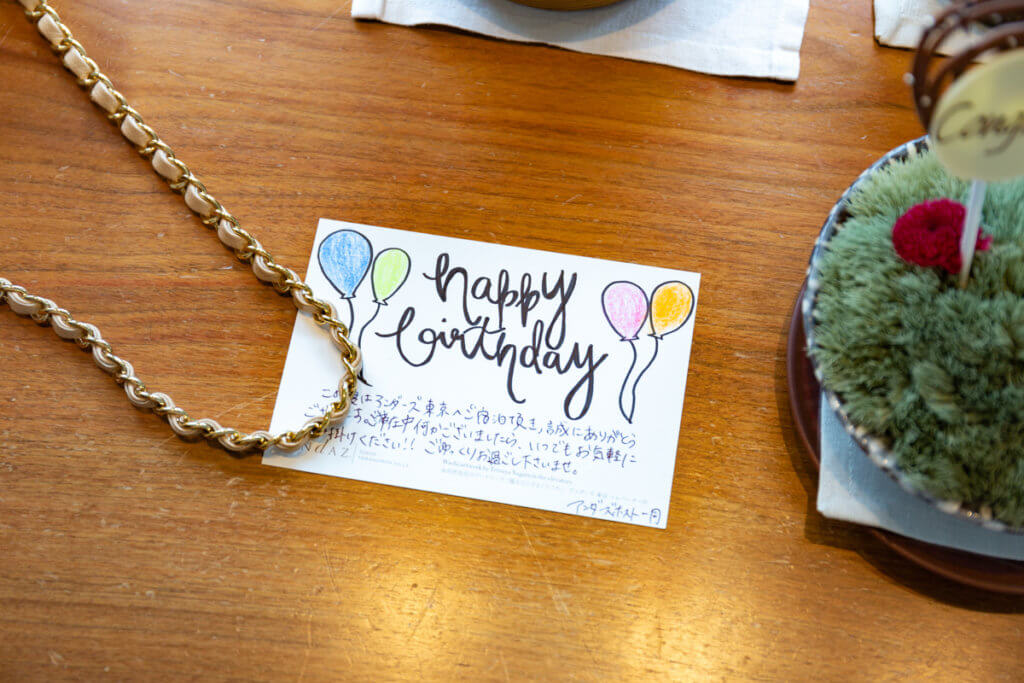 A bottle of sake for us and juices for our little girl.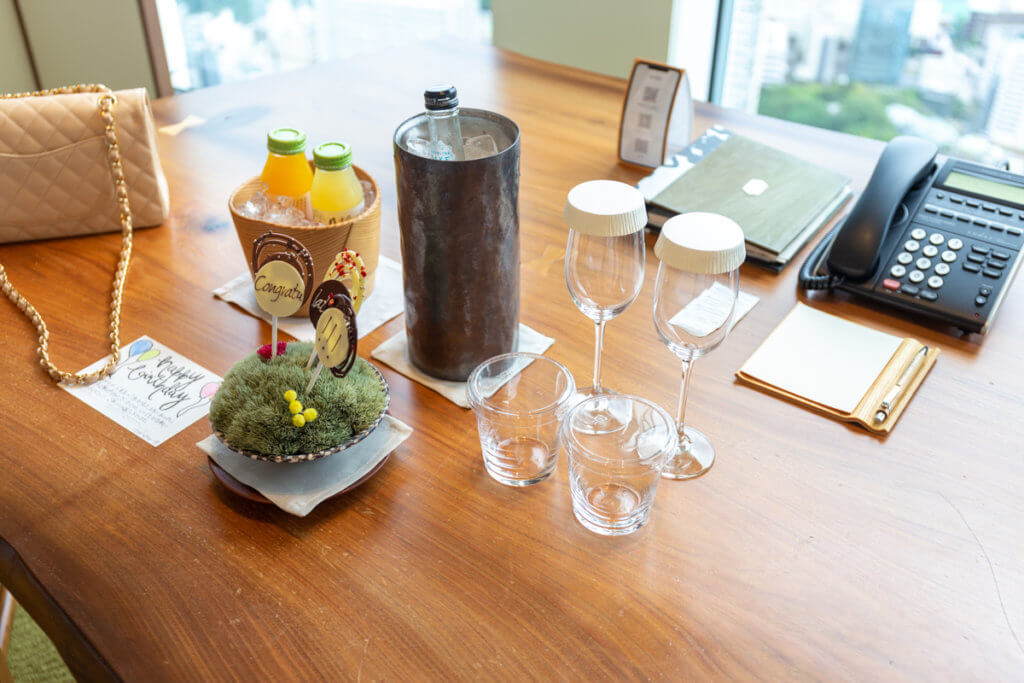 Three chocolate lollipop for a family of three.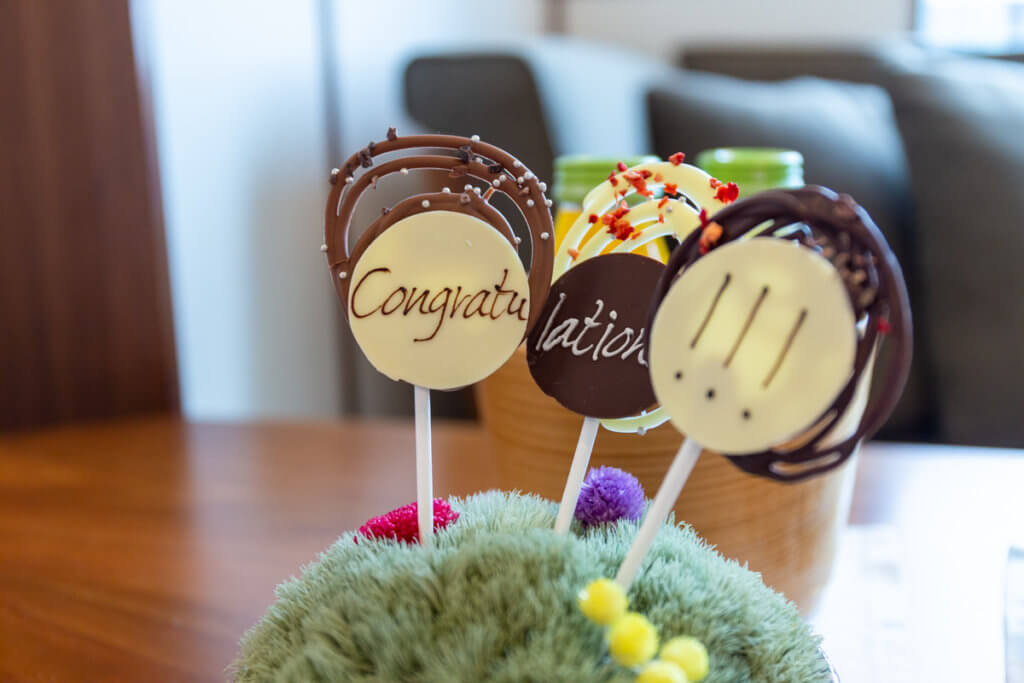 The sun was about to retire. The Tokyo Tower started lighting up, an relaxing mood started kicking in.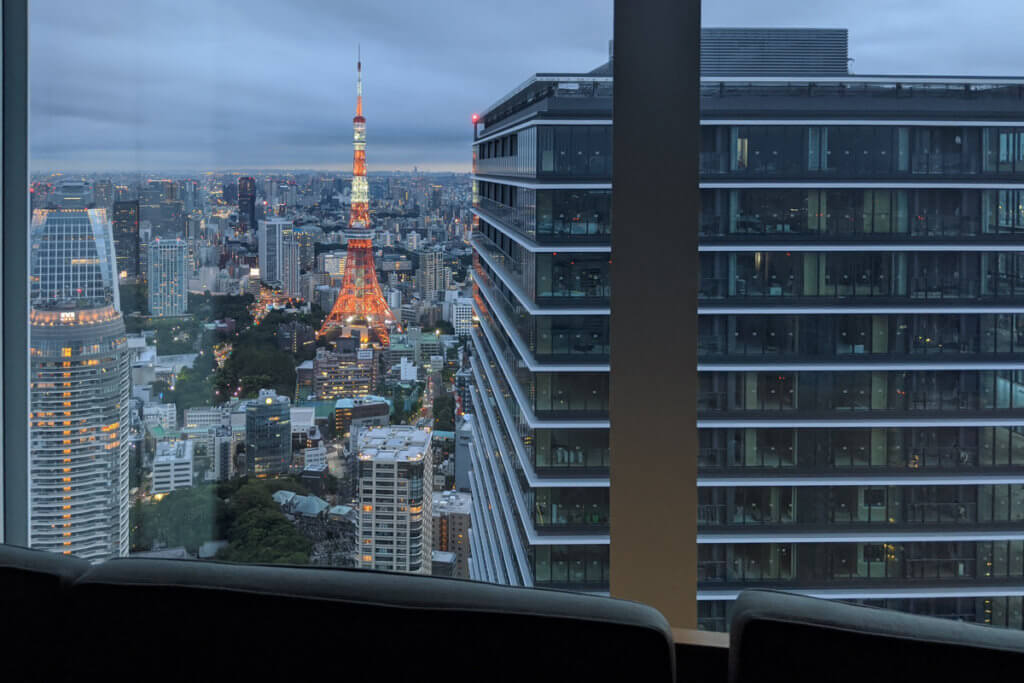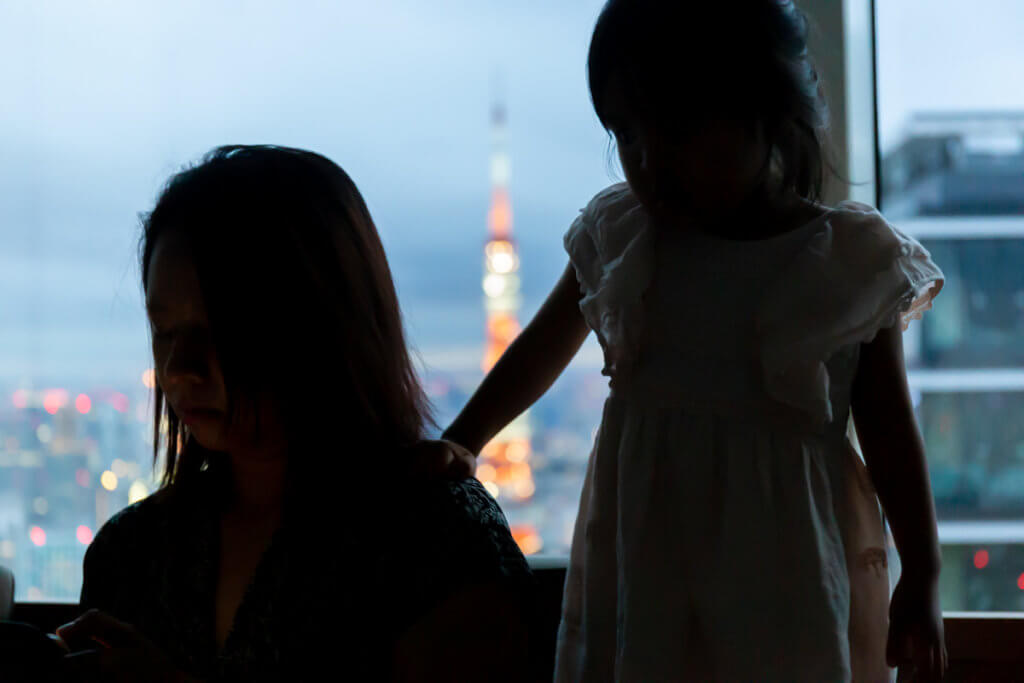 And, we were at the lounge for happy hour. Andaz offers happy hour for in-house guests to enjoy some drinks and light bite.
These what we had, a sorted cheese and sweets for our little girl. The cheese selection was superb! We shamelessly said yes when the staff offered another round of cheese. I'd be spending time in swimming pool first thing in the morning.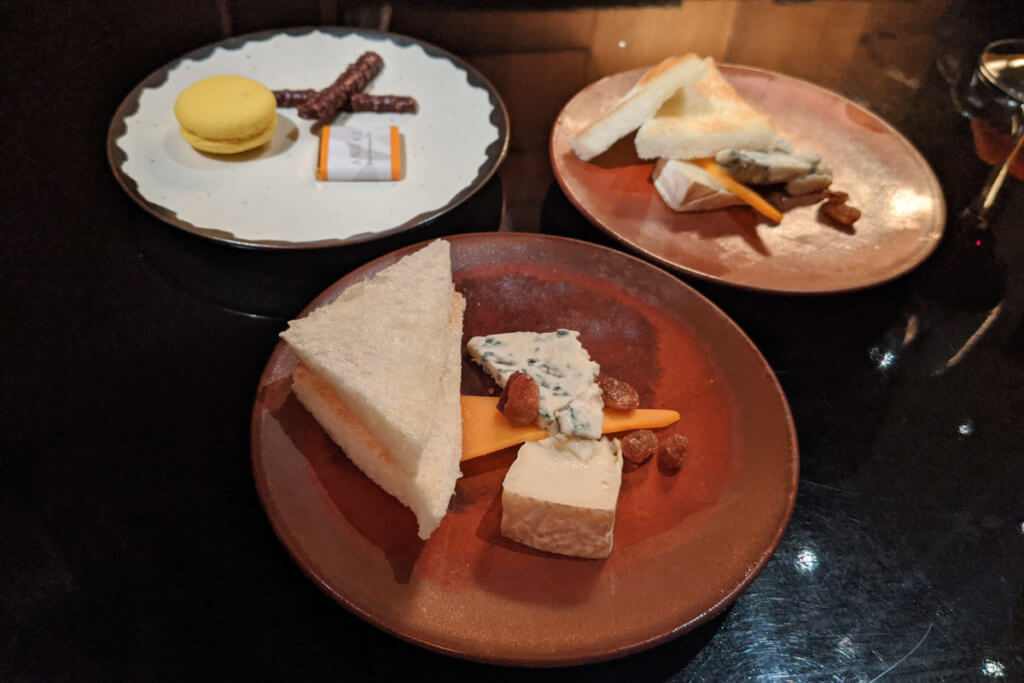 Ah the swimming pool, it is located on the same floor as the spa. It is still open but we must make a reservation. We could only enter the swimming pool at a dedicated time slot to avoid large number of people gathering at the same spot. Staff are standby to check those who want to use the swimming pool. There's no way to sneak in.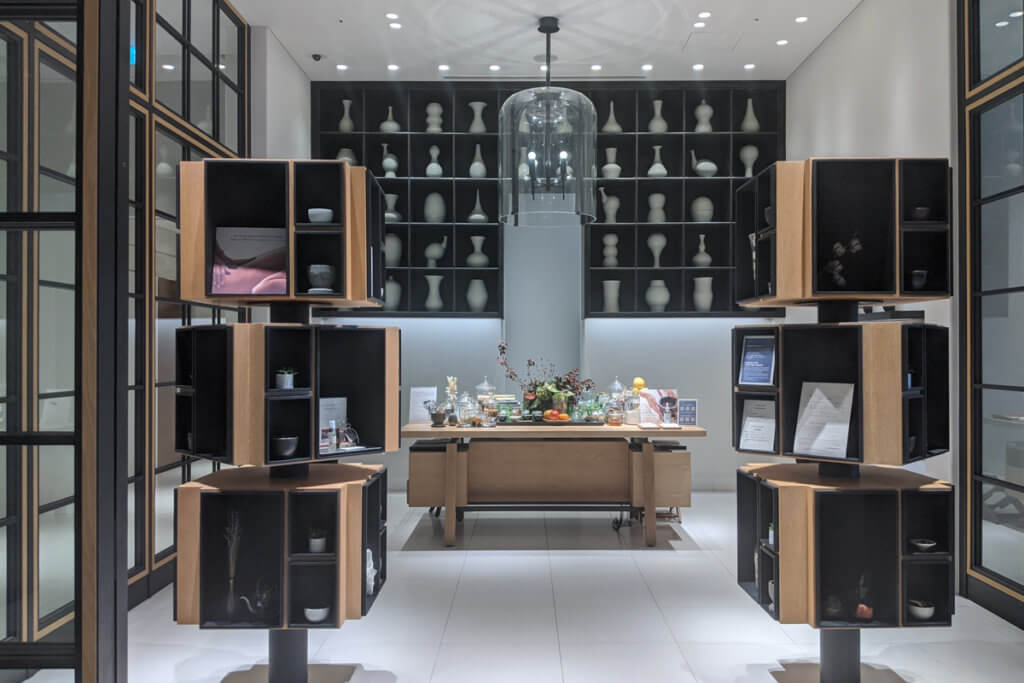 Let's talk about breakfast, something to look forward to in a hotel stay. This pandemic, no hotel serves buffet in Japan. Everything is served on the table.
Andaz too does not offer buffet anymore. We had the liberty to choose from the menu, whatever we liked. So, these what we had for breakfast.
Perhaps, an up close look is better.
The Japanese man opted for Japanese set breakfast. I was glad he did. Look at how the food was nicely laid on the tray.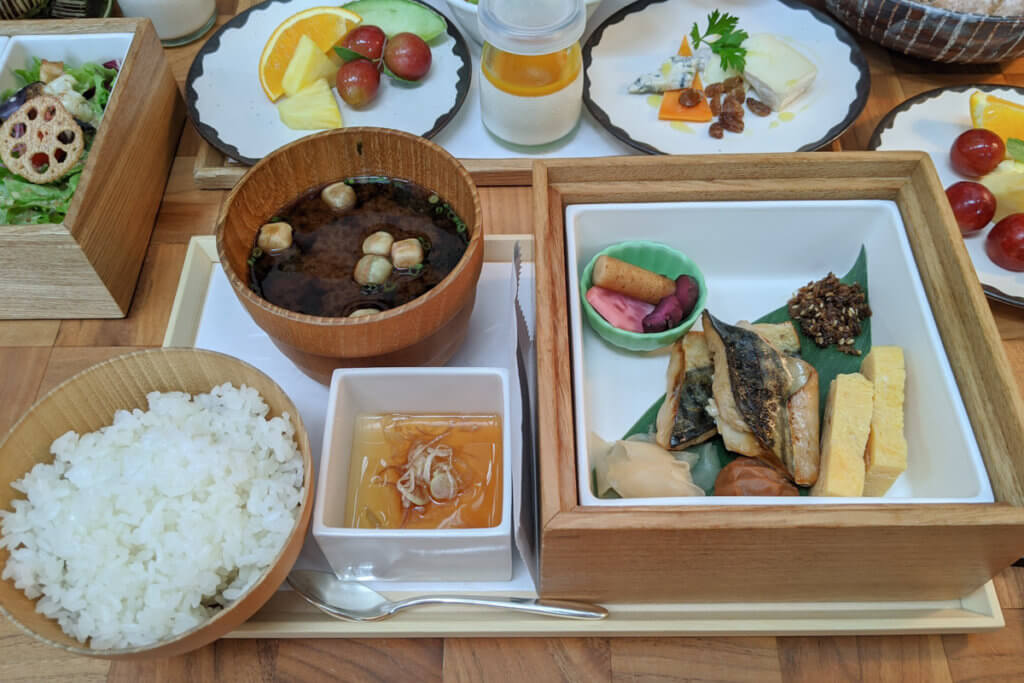 The egg lover chose egg benedict. This was the best egg benedict I ever tried here in Japan. The egg yolk was on point! Today, happiness was a perfect poached egg.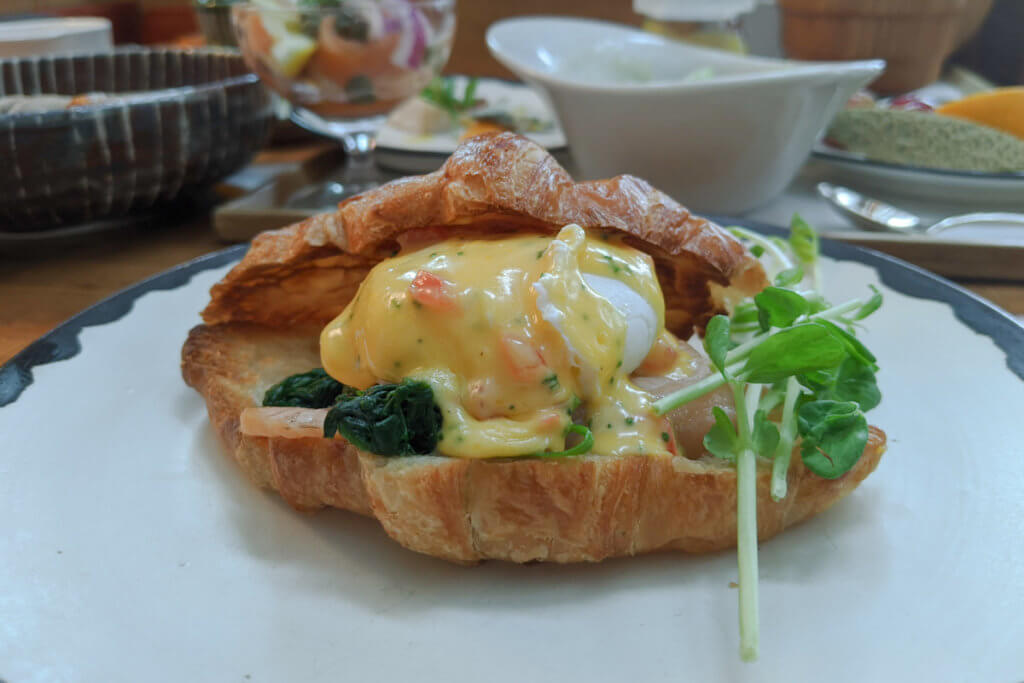 Our little girl chose pancake and she loved it. I could not believe she nearly clean finished this plate.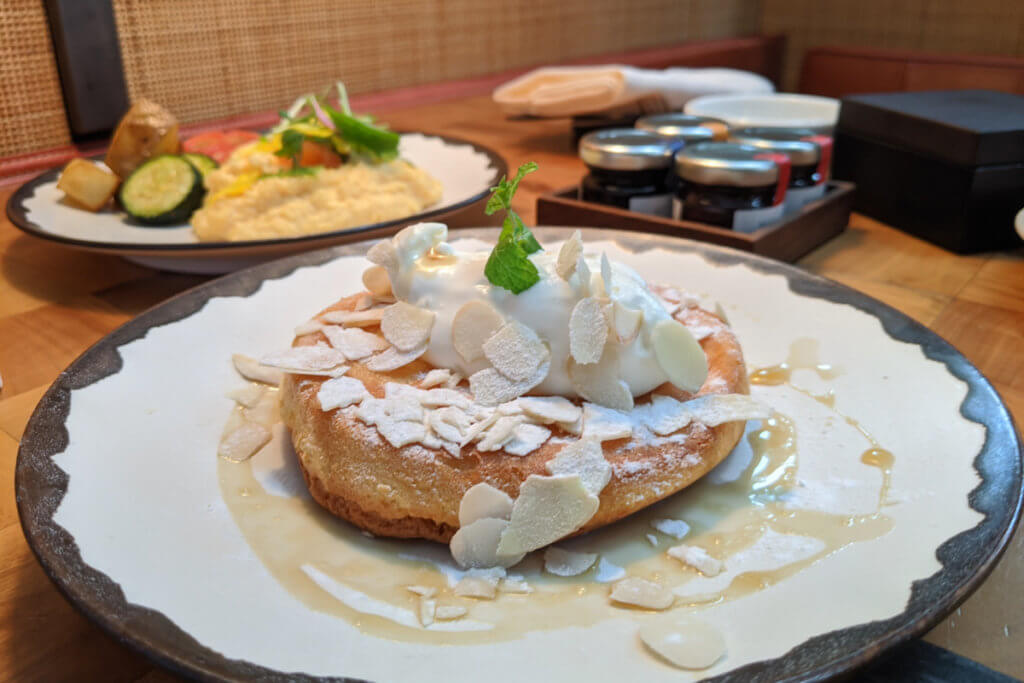 Wait, we were not done yet. We still have scrambled egg. I could not chew another bite at this point. Hubby finished this egg. I always admire how much he can eat yet how little he gains.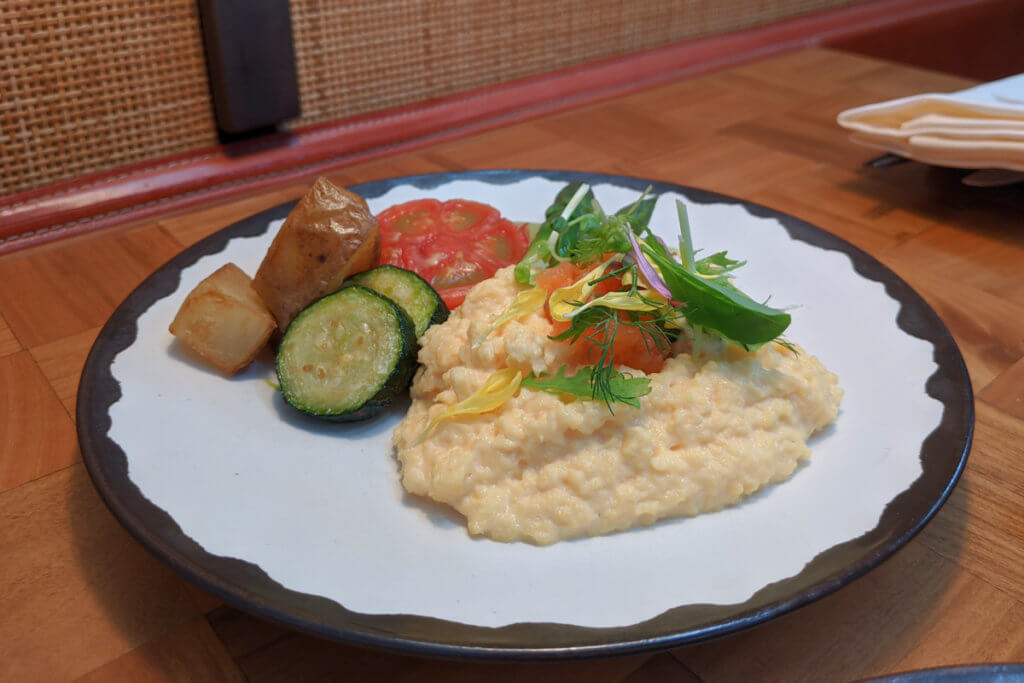 There was a little accident happening while hubby's tried to sip a cup of coffee. The cup's handle was broken, the hot coffee was spilled on the table. He managed to avoid the spill. It's an accident, it wasn't a big deal but it was for Andaz.
Another cup of coffee arrived a few minutes after hubby asked to clean the table and asked for a replacement. In 10 minutes, the floor manager came, bowed, kneeled on the floor and spoke in a very low tone to my husband. He fiercely apologised for the accident which made me felt a bit uncomfortable to see someone felt so humiliated for such a little accident such as a coffee spill. He assured my husband that he had asked all the staff to check other cups if they are in good condition to avoid the same accident from happening. After bowing and apologised for, how many times I forgot, he handed his card and said, "if anything we can do, please do not hesitate to let me know". For a Japanese, such as my husband, this type of apology is common, nothing special. As a gaijin, a foreigner, this is one of a kind. A simple apology would suffice, after all, it was an accident. But, this is Japan, the customer is a god/goddess and Andaz holds dear that Japanese's tradition. This tiny accident made us think highly of Andaz Tokyo.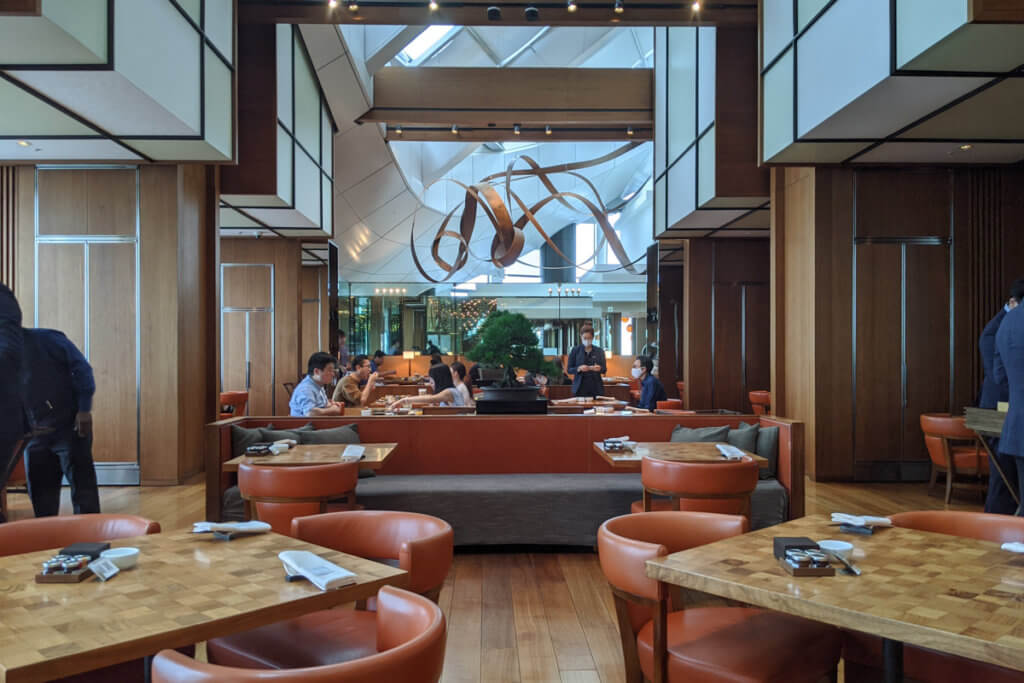 Before staying in Andaz, my perception about a luxury hotel was only about the facilities and interior design. The Andaz Tokyo made me change my mind. I will never look at the luxury hotel the same again.
All luxury hotels offer comfort and style but it is the service what make a luxury hotel really luxury. We will never see a luxury hotel as merely a place of comfort and lavish facilities after staying in Andaz Tokyo. It is the service what makes a luxury hotel luxury.
I'm glad hubby chose Andaz Tokyo for our staycation. An unforgettable stay, it was indeed.