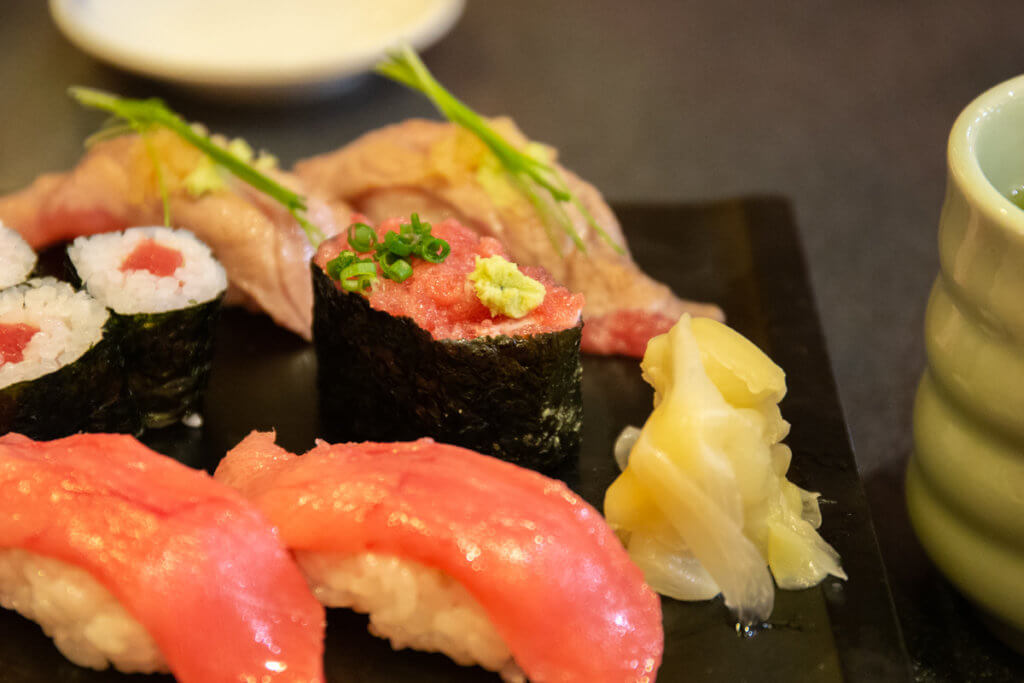 After the state of emergency was lifted in Japan, most of restaurants and cafes open their doors for customers. Many could not survive and gave up the business during this pandemic time. Running food business during the pandemic is challenging.
In Tsukiji outer fish market, business runs as usual. People come to dine or do a little bit of shopping. The size of the crowd was a stark contrast with of that before the outbreak. Since Japan restricts international travellers into the country, there are no longer tourists at Tsukiji fish market. The market usually was extremely crowded with people from around the world, that was now a story of the past.
It doesn't mean that the market is quiet. There were still many people walking around the market and some queues were starting to form in front of restaurants on the day we visited Tsukiji.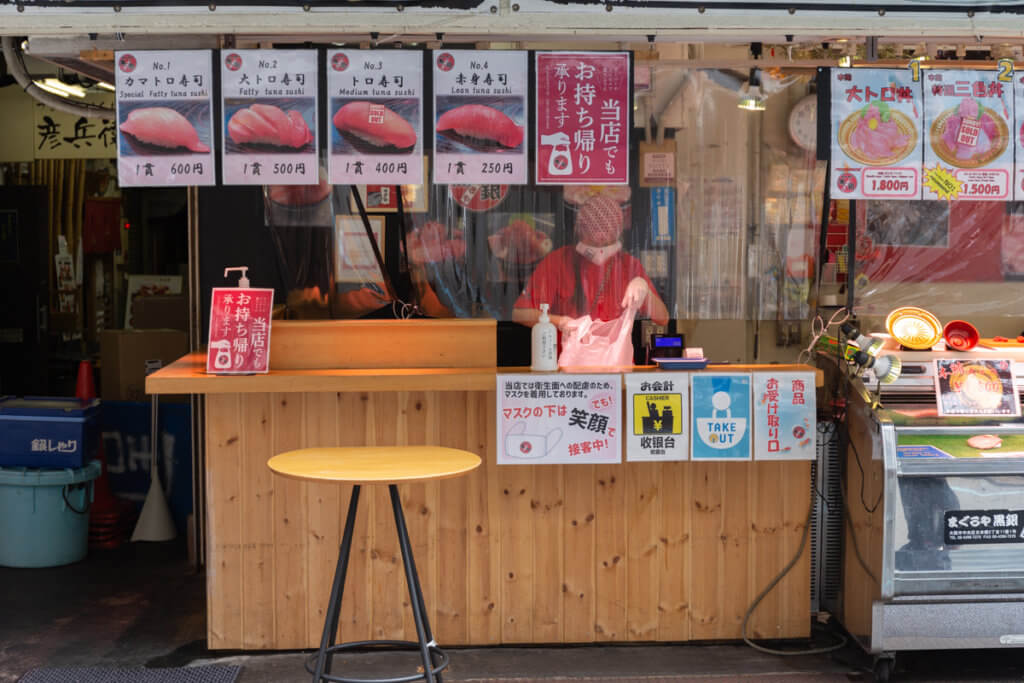 The market was alive and buzzing like it always had been on Saturday. Many street vendors were busy taking care of customers.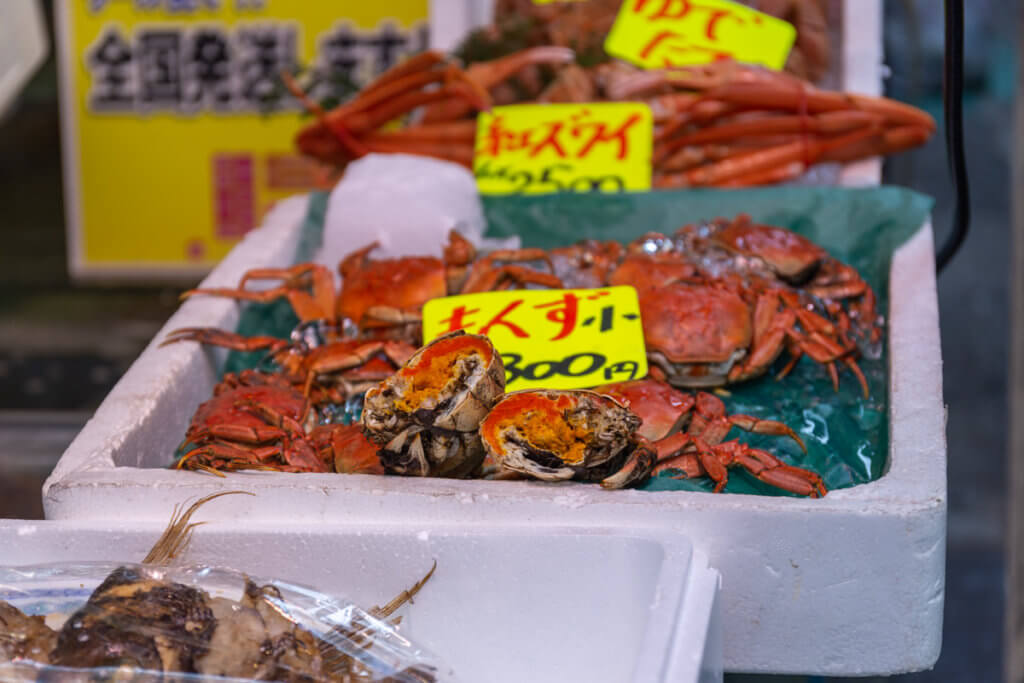 The difference was everyone was wearing surgical mask. Wearing mask has become an unwritten norm after COVID-19 got into Japan several months ago. Some places forbid anyone without mask on to enter. Although it's not mandatory to wear mask to enter a restaurant, everyone coming in follows the norm.
The pandemic doesn't stop people to dine out which is a great thing. People are still willing to dine out, bearing in mind safety measures: mask on and hand sanitiser in pocket at all times.
The clock showed 1130 am when we browsed around the market. Some restaurants were already full house. We decided to dine at a tiny sushi restaurant. To our surprise, we got our body temperature checked and our hands sprayed with sanitiser by the staff. I did not rub the sanitiser properly then got stopped by the staff. That how strict sanitising your hand was.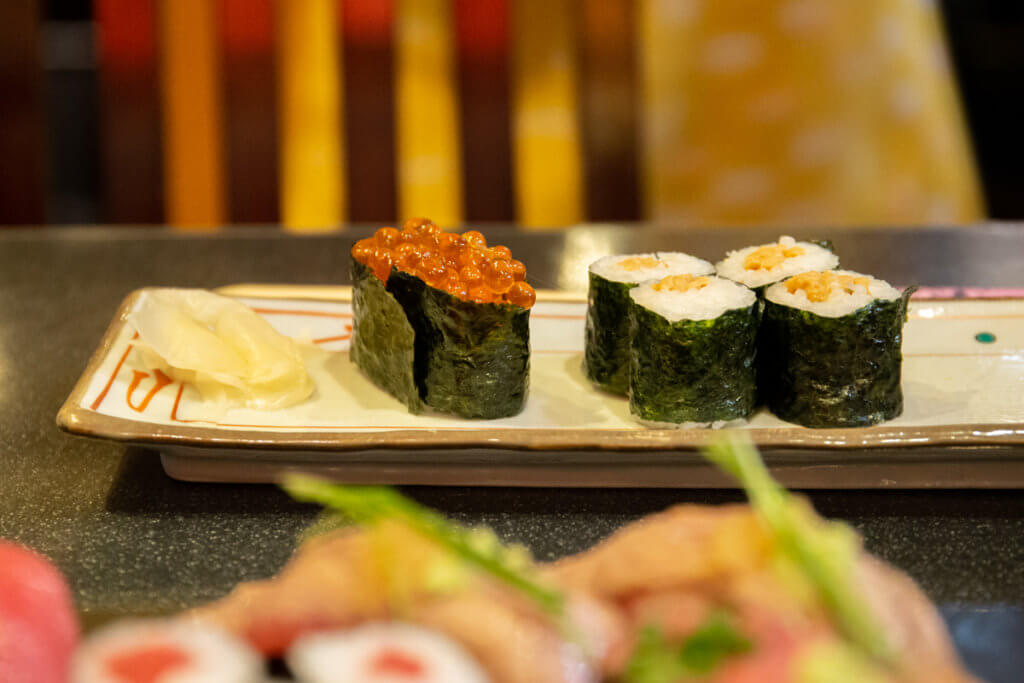 Is there any social distancing within the restaurant?
Yes, in many restaurants there is but at some sushi restaurants in Tsukiji there is no social distancing, because of the size of the restaurants don't permit them to do so. The tables are still arranged close to each other. People were sitting nearly elbow to elbow at the sushi counter. I could not imagine any sushi restaurant applying social distancing within their tiny premises. If you ever been to Japan, you'd know that many restaurants in Japan have a tiny space.
Big sushi restaurant chain has more liberty to apply social distancing within their premises.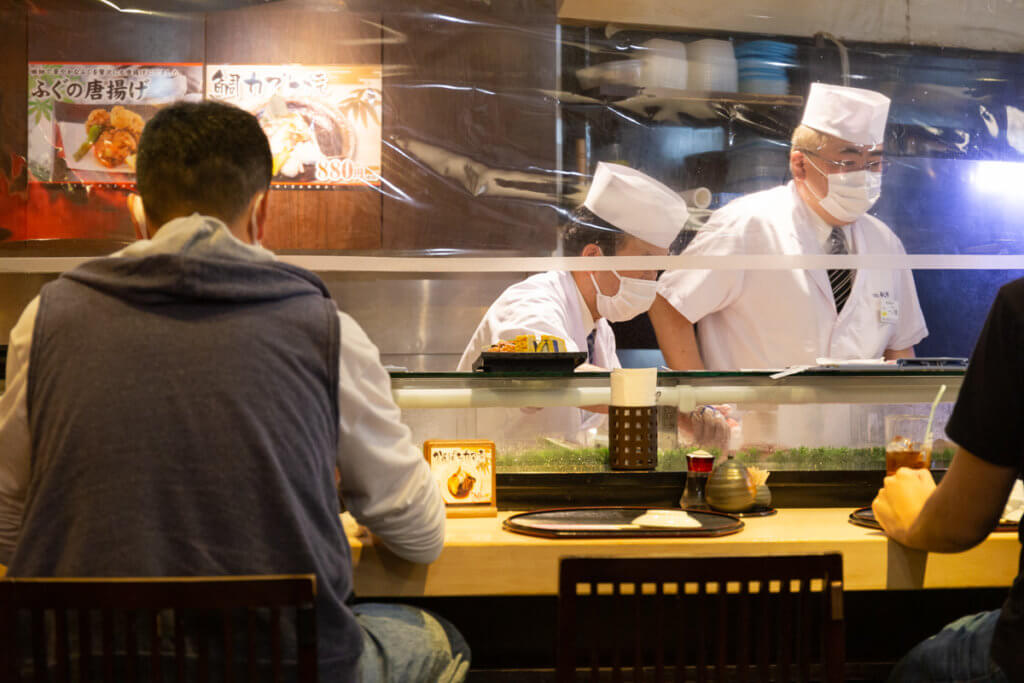 We did not bother much about social distancing inside this sushi restaurant. We got our body temperature checked prior to entering. It's safe to assume that none was having fever dining inside this restaurant. Anyway, dining now doesn't take a lot of time. We make the order, we eat then we settle the bill and leave the restaurant. Many of us don't stay long in restaurant nowadays in Japan. We are no exception to the new normal.
Is temperature checking mandatory at the restaurant?
It's not. The restaurant that we went to was extremely tiny. That's probably the reason why we got our body temperature checked before entering the restaurant.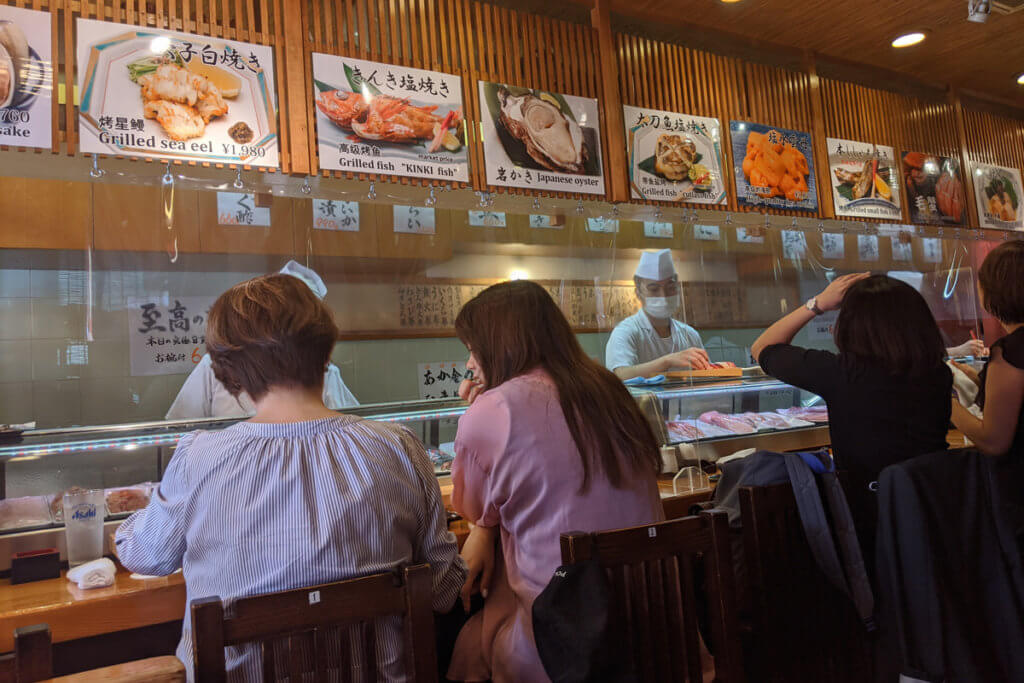 We didn't get our body temperature checked at another restaurant which was bigger than the first one. The staff only asked us to wash our hand immediately after we enter the restaurant. In Sushizanmai, a popular sushi restaurant in Tsukiji outer fish market, social distancing is applicable to some tables and sushi counter. They also limit the number of customers entering the restaurant which makes the waiting time to get the table longer.
The safety measures from one restaurant to another seem to be different. That's again because of the size of the restaurant.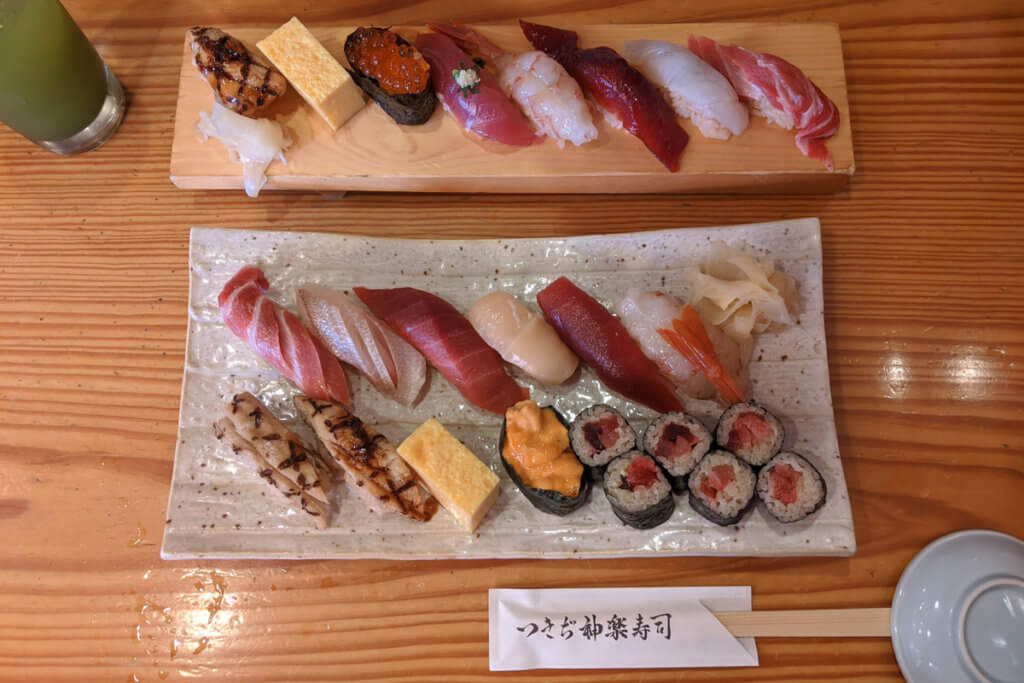 The common safety measures are there's thin plastic film separating between chef and customer sitting at the sushi counter and between cashier and customer. And, the chefs & waiters are wearing masks at all times.
Other thing that I spotted out was that the chefs were not as chatty as they were used to be in the past, which was sad if you dine along.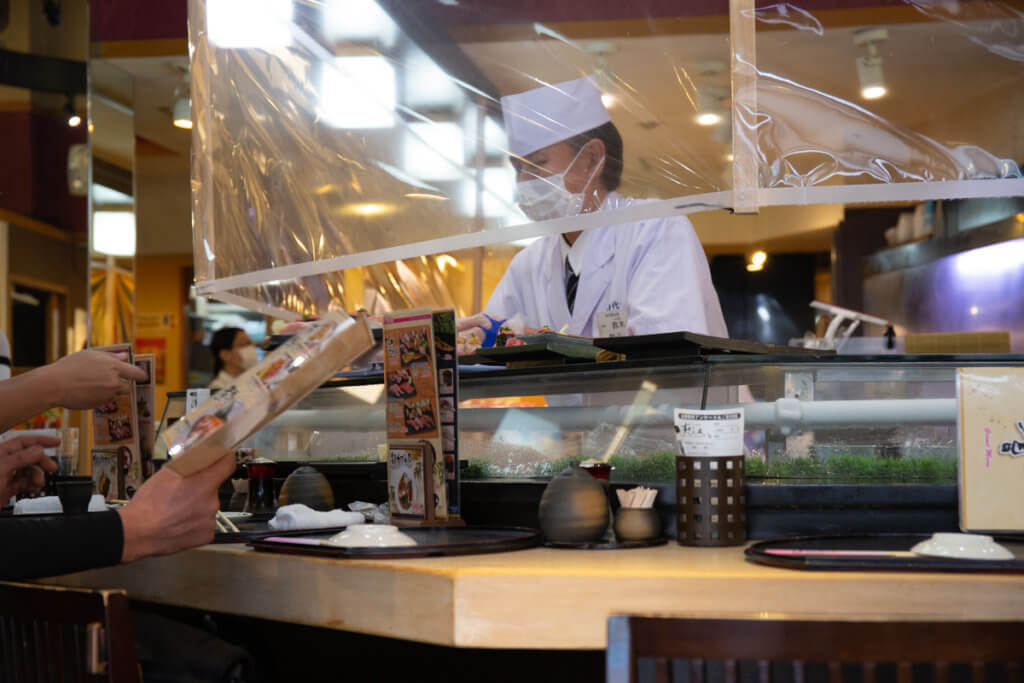 Have you dined out post lockdown? Are the safety measures the same as in Tokyo?