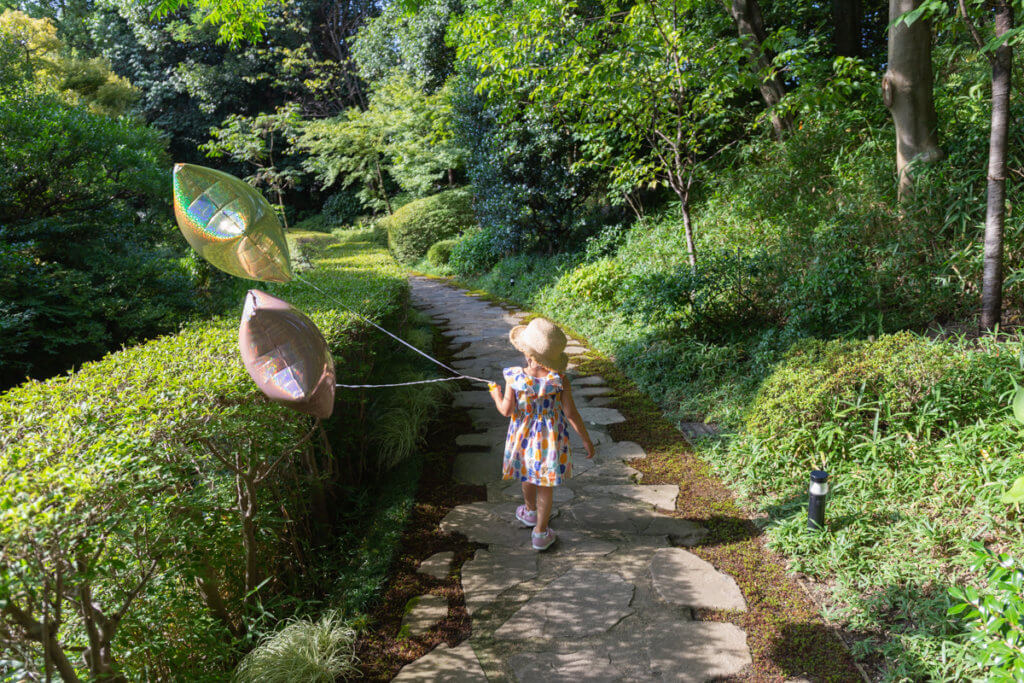 "At our heart is the 800-year-od Shakusui-en, a pond garden that firmly grounds our contemporary Hotel in tradition, artistry and natural beauty"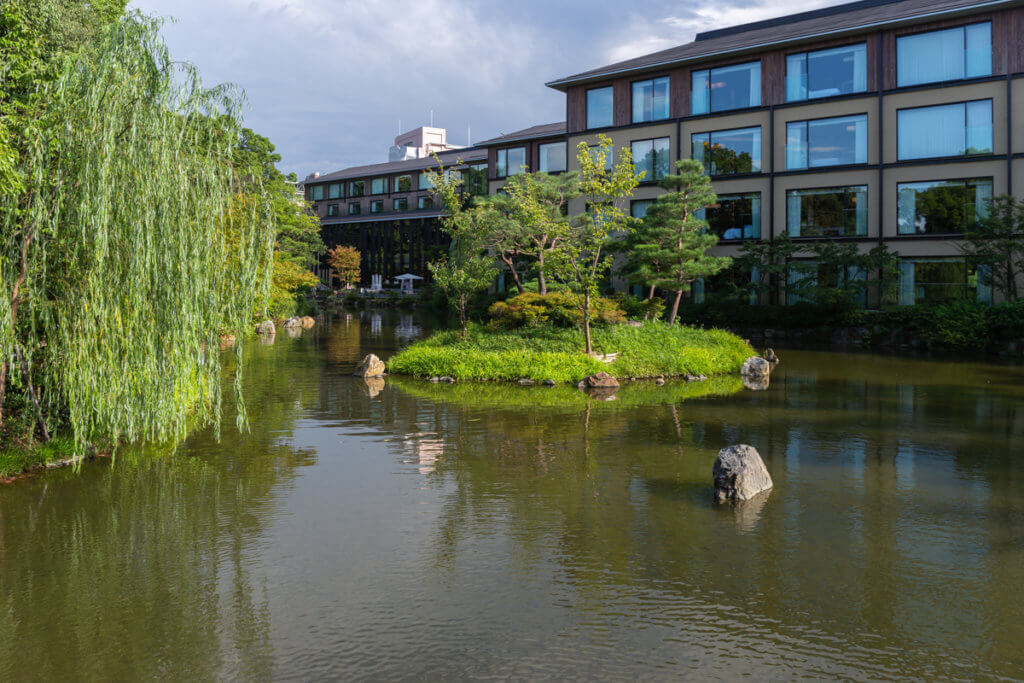 The Four Seasons Hotel Kyoto boasts its traditional pond garden, "Shakusui-en" that was once owned by samurai family. It's more than a traditional garden, it's a garden that bears a significant history. It was this "Shakusui-en" that what made us chose the Four Seasons Hotel to celebrate our little girl birthday. There was nothing better than spending time in a hotel that is surrounded by lush green.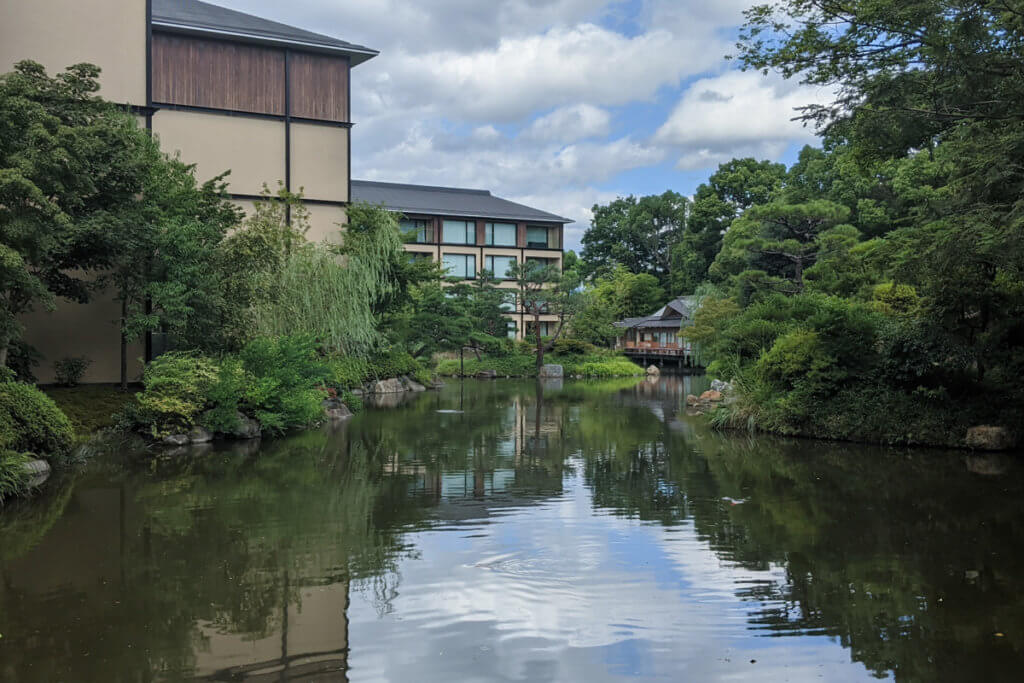 Before the pandemic, staying in the Four Seasons Hotel was out of reach. It's the luxury of the luxury. Recently, the Government of Japan introduced "Go To Travel" campaign, a travel programme that aims to boost the tourism sector that is severely hit by the pandemic. Residents of Japan, national and foreigners, can enjoy the benefits of Go To Travel programme, such as discounted hotel rates and train tickets. Thanks to Go To Travel programme, we could stay in the Four Seasons Hotel.
The Four Seasons Kyoto sits in the historic Higashiyama district. There are some lesser-known temples located within walking distance from the hotel: Sanjusangendo, which houses a magnificent collection of 1001 carved wood Buddhist deities; and the atmospheric Yogen-in, which has a ceiling smeared with the bloody palm prints of warriors slain some 400-years ago.
Other world-known spots, such as Kiyomizu-Dera, Kodaiji and Chion-in temple, are within a pleasant 30-minute walk away.
Our room was a premier room facing the pond. This view made us voluntarily spent time inside, could not care less about the nearby attractions. Our little girl never stopped counting 'koi' fish spotted out from the window of our room.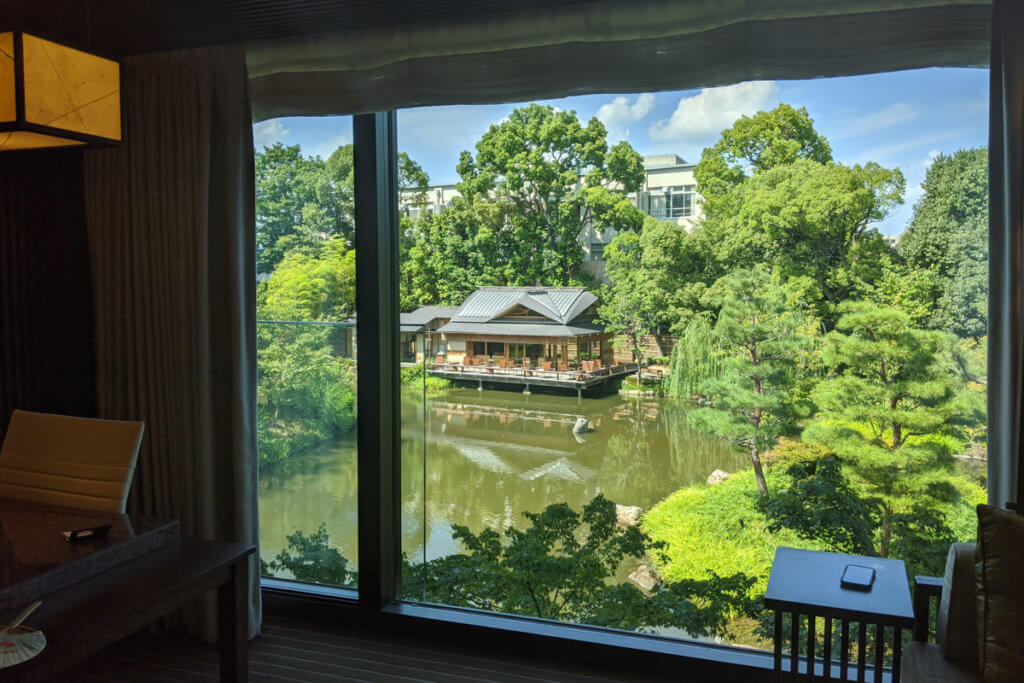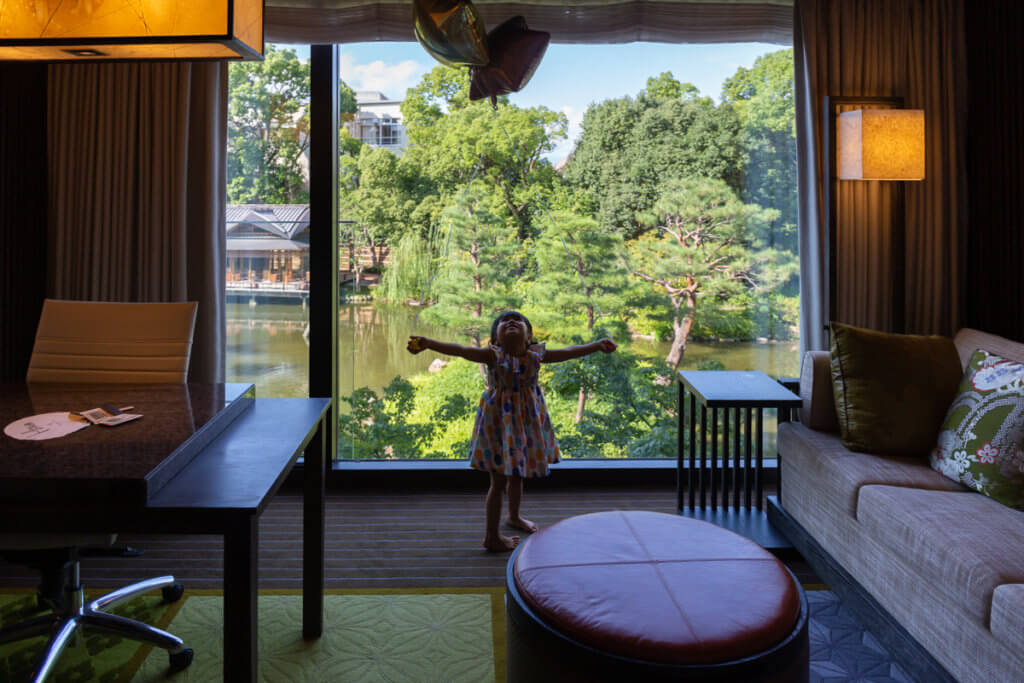 The premier room is extra spacious (for Japan's standard). The bed felt so comfortable with the plush pillows.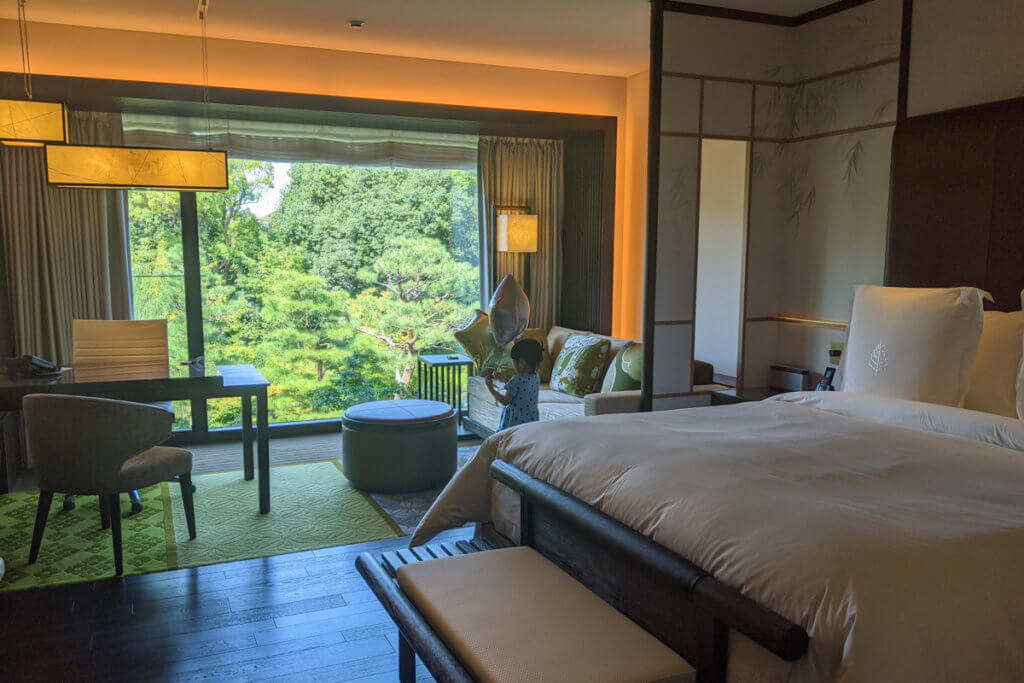 We set some balloons on the bed for pictures taking. Our little girl was overwhelming with joy, because of the balloons and the bed.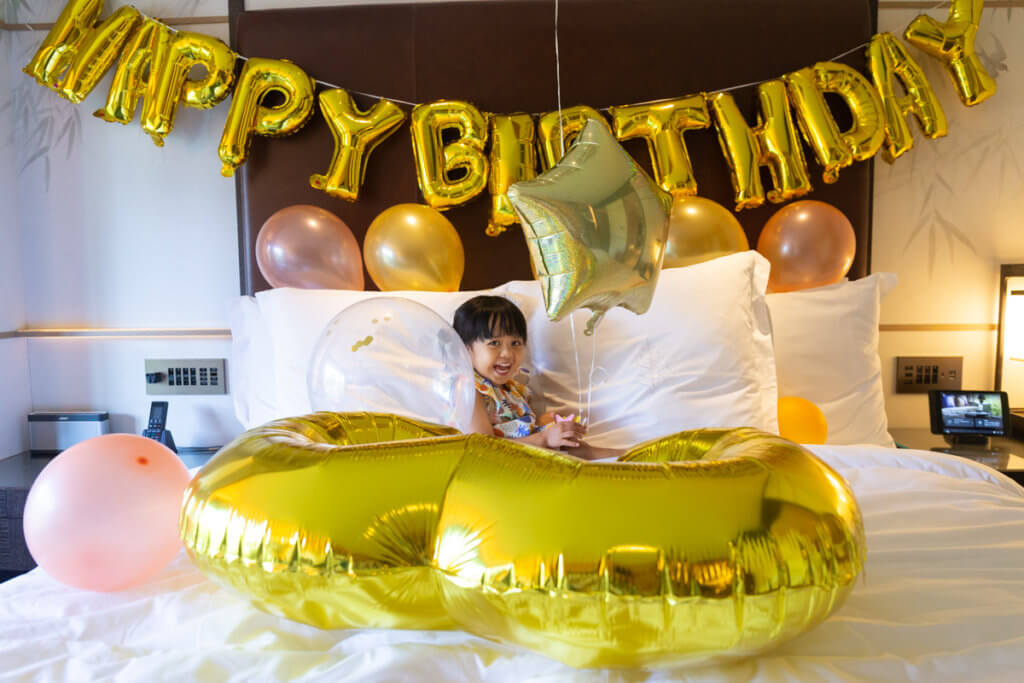 The hotel spoilt us with a heavenly-taste chocolate cake. We didn't manage taking picture of the chocolate cake. What can I say, after inflated a lot of balloons, we just lost the energy and desperately wanted to get a bite of the cake. Sorry, Four Seasons Hotel.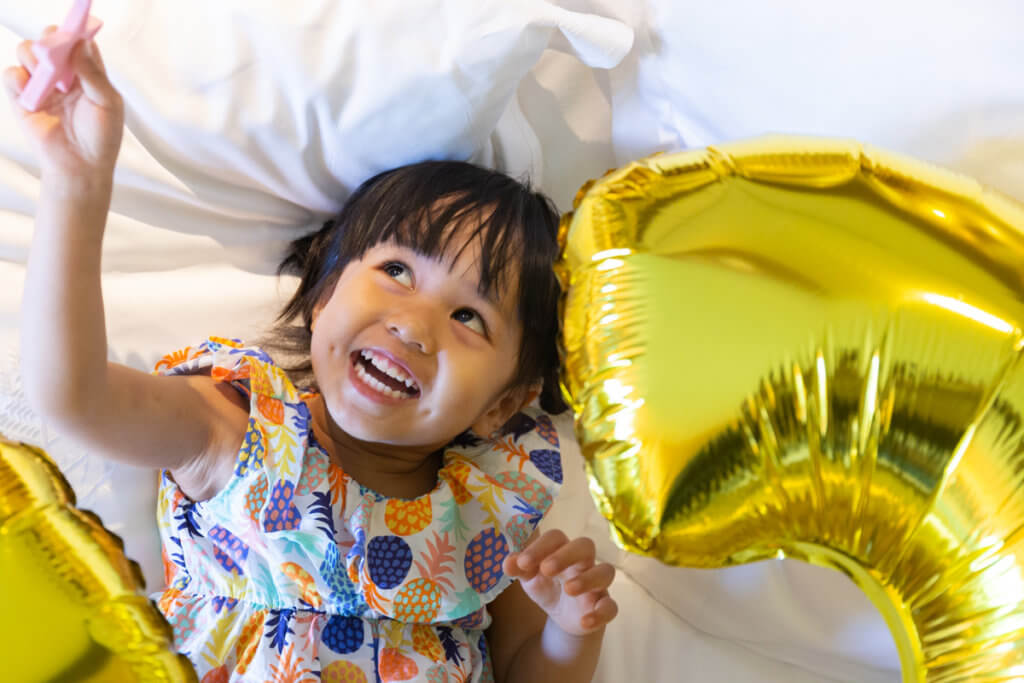 The amenities boast the luxury of a five stars hotel. There's a Nespresso coffee machine and its coffee capsules in the room.
There are many things in the minibar.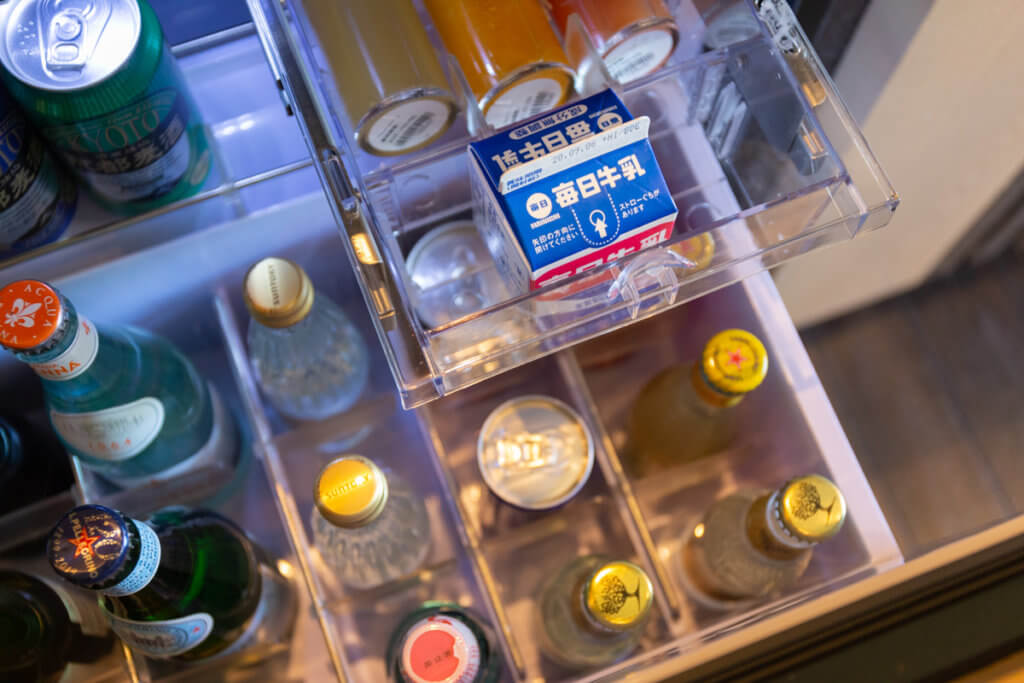 A tablet is placed on the side table. There's an app that we can use to communicate our needs with the hotel staff.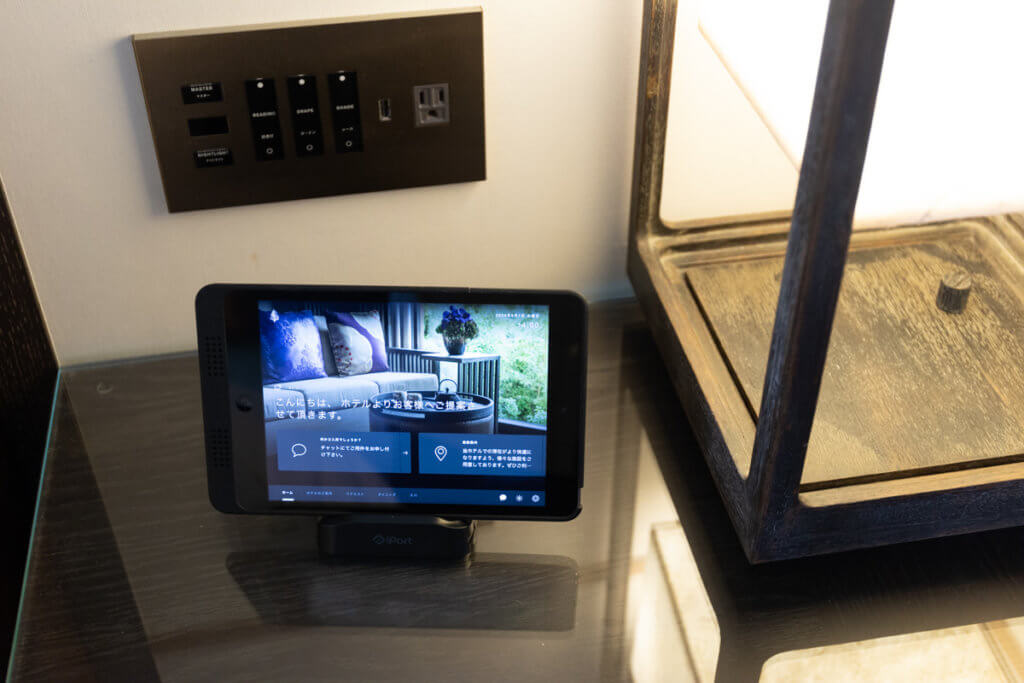 The TV fixed to the wall, a perfect design for a family with a toddler such as we are. Oh, that iron board was not there initially. I used it to iron clothes before hanging them all inside the wardrobe.
A portion of muscat grapes and a bento box were arranged on the table as a warm welcome gesture from the hotel.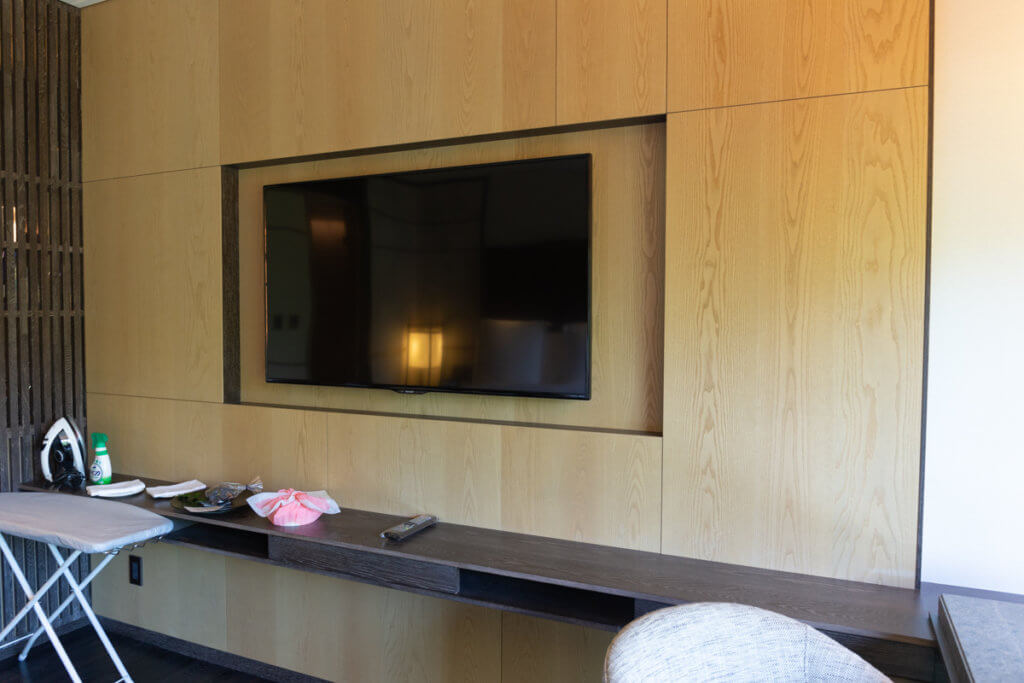 The bathroom is huge with a spacious vanity room. We got a set of kids amenities from Sophie La Girafe and a pack of safety protocol (hand sanitisers and face masks). What a thoughtful touch! This seemed like a little touch but it meant a lot to a family traveling with a toddler.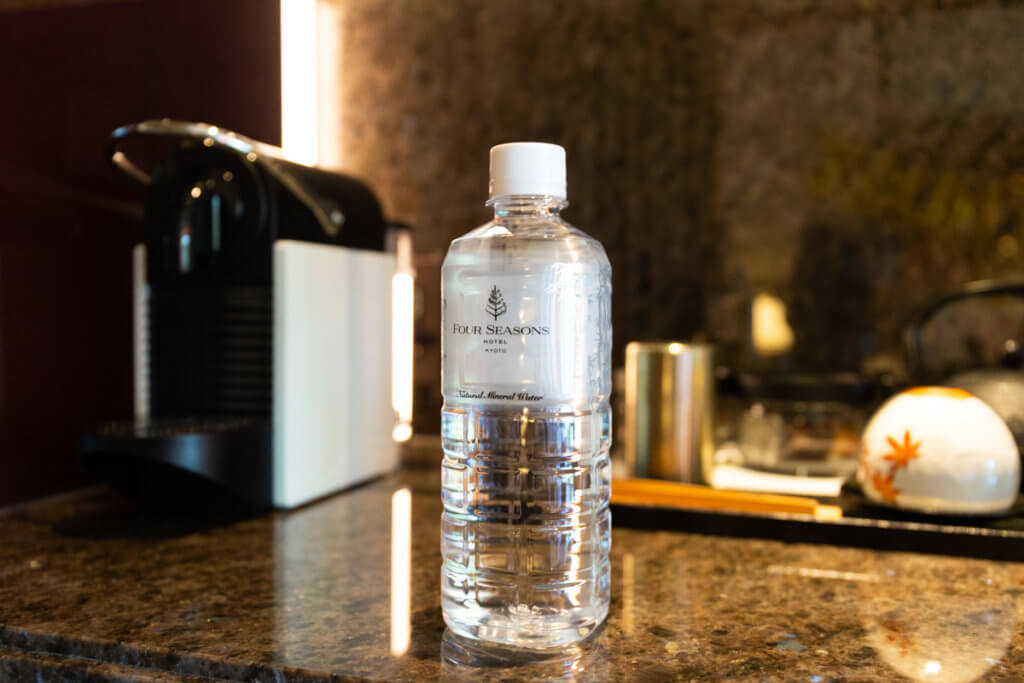 Before the pandemic, the Four Seasons Hotel's tea house served in-house and walk-in guests. Now, it's temporarily closed. For how long, it's yet known. We could still take picture of this tea house.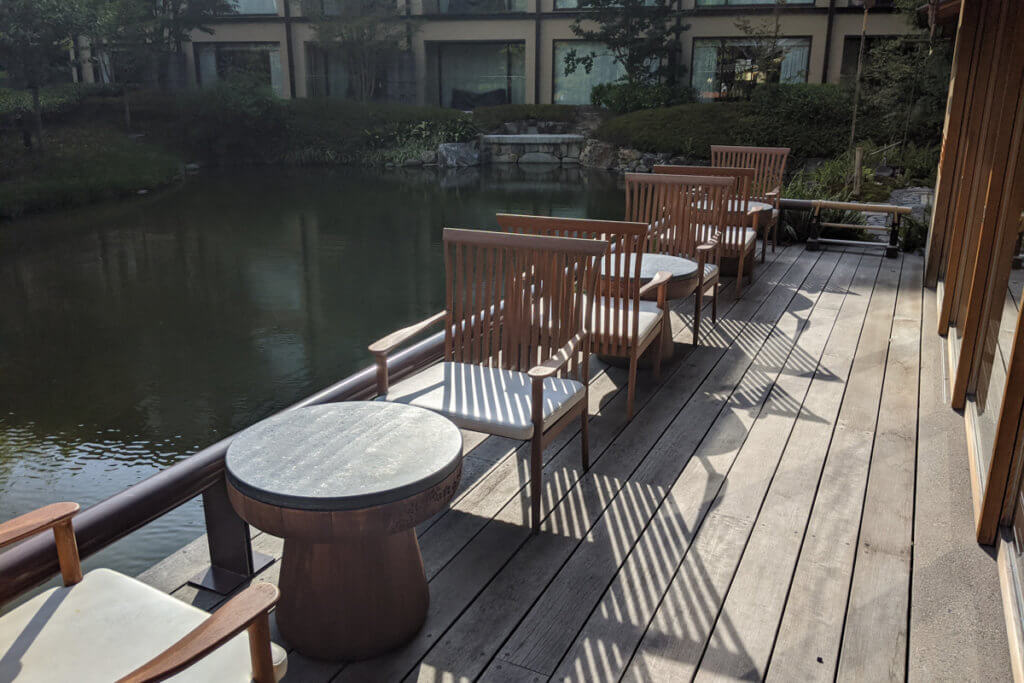 The hotel yoga's session has been cancelled too due to COVID-19. That was something that I really missed. I could conjure up having a yoga session facing a beautiful pond. Lucky for us, the swimming pool is still open for in-house guests on a first-come-first-served basis. Only 10 people are allowed to be at the swimming pool at a time. The gym is also close during this pandemic time.
Our little girl spent ample of time exploring the hotel, like gazed at the pond and counting the fish.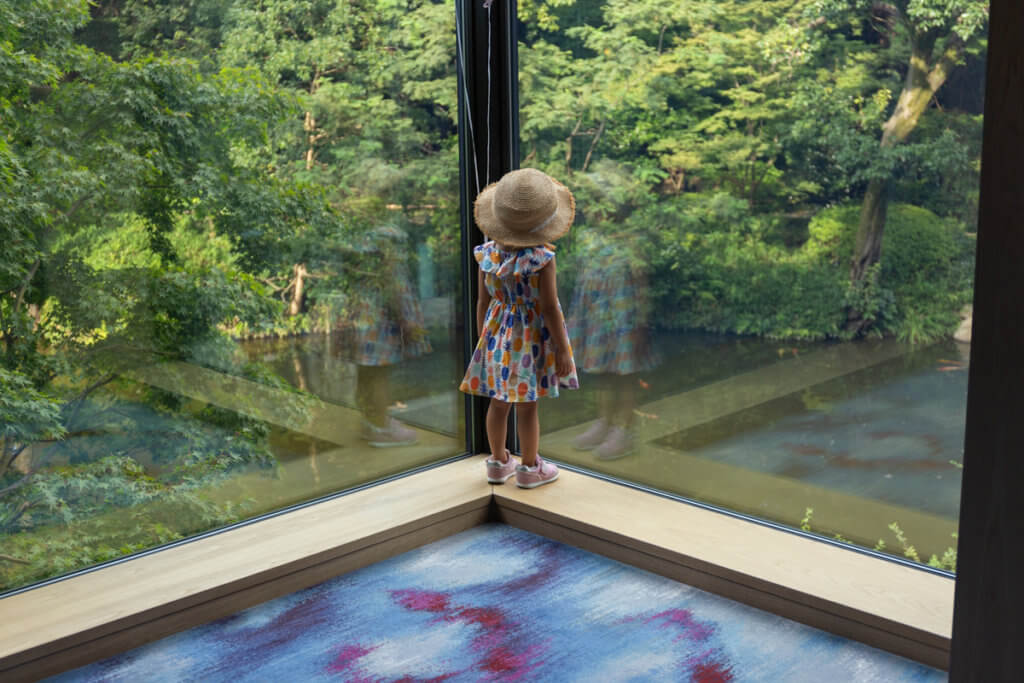 …or running around inside the hotel's chapel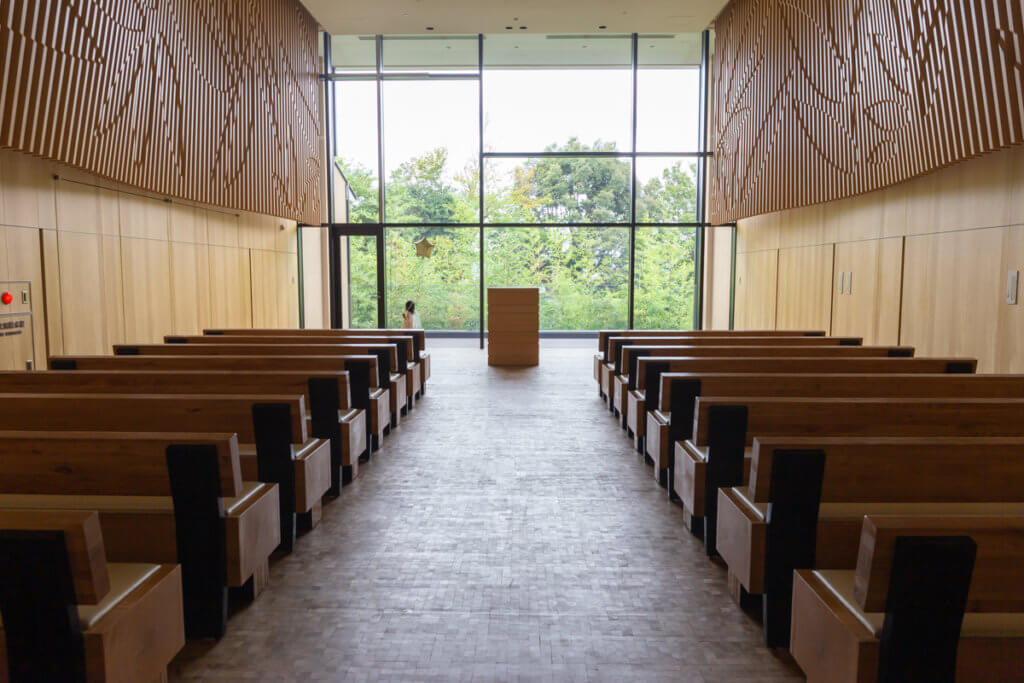 I too enjoyed a me-time, reading Where The Crawdad Sing, a novel by Delia Owens. A good read worth reading in a nice place.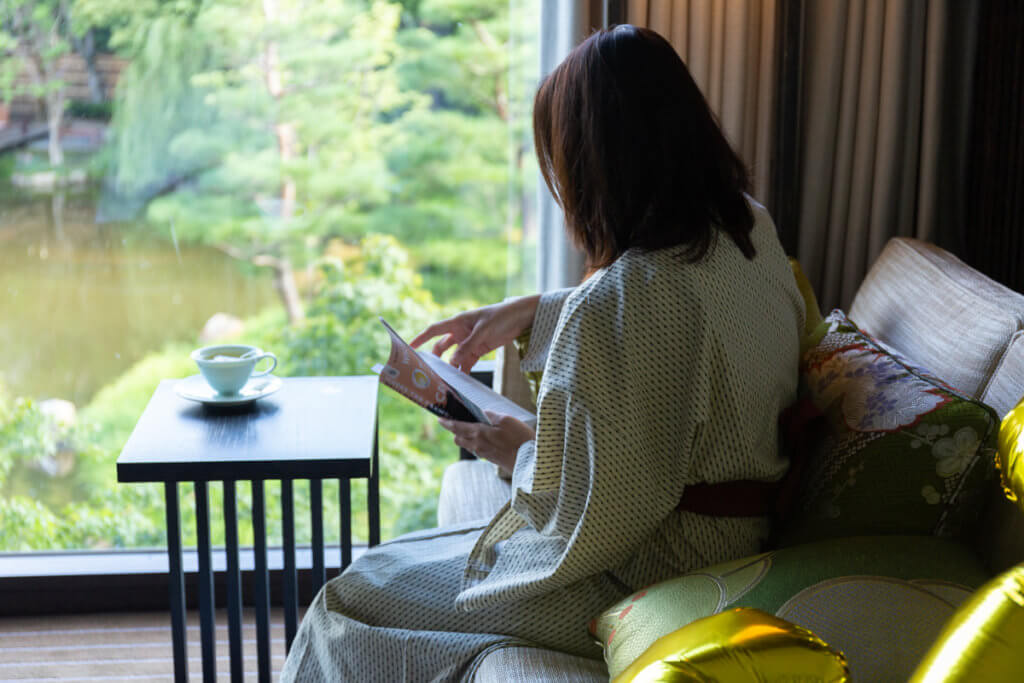 Dining at the Four Seasons Hotel Kyoto was another great experience. We ordered a set dinner. The food was sublime! The presentation and the taste, we could not get enough of it.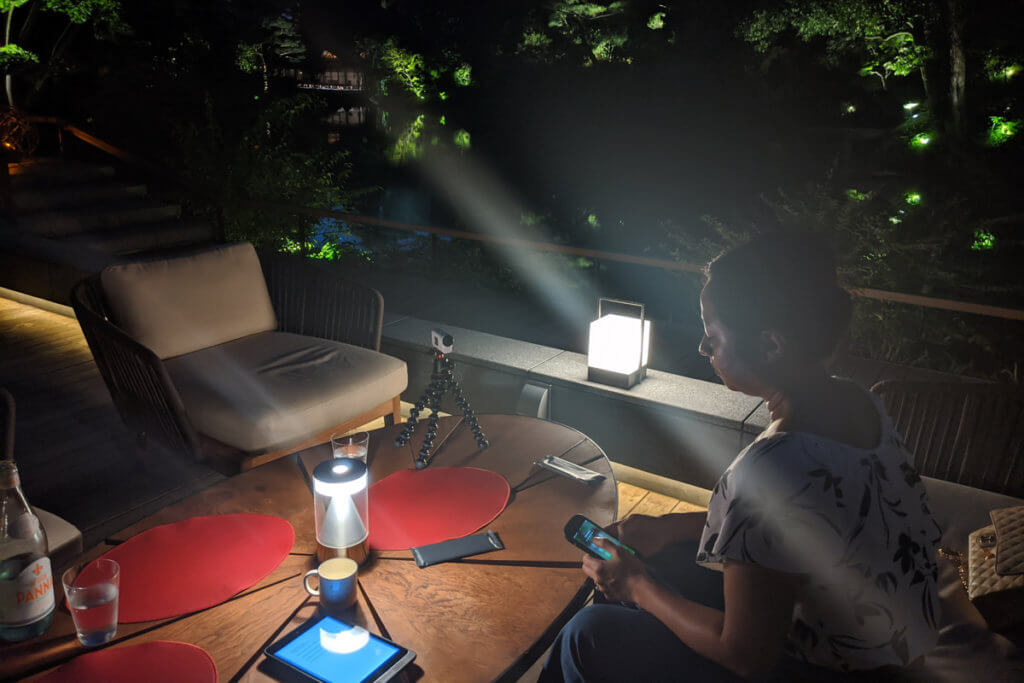 The appetizer was a display of art. This's smoked salmon with vegetables.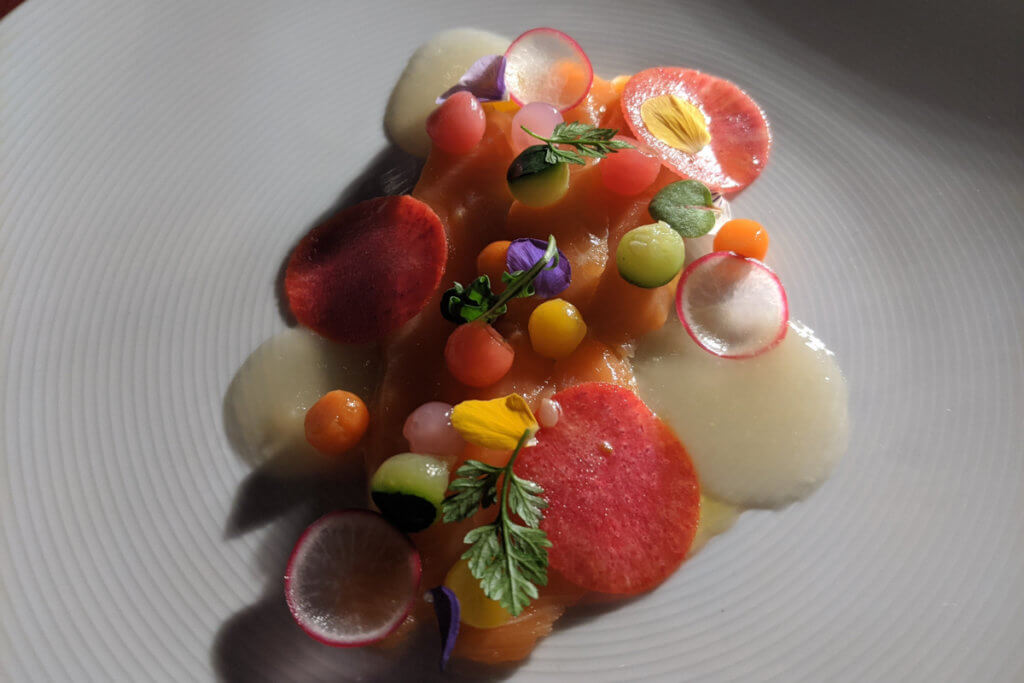 …this one was a slice of grilled fish. Crispy skin, smooth meat. The crisp could beat the crispiest chicken skin! I felt in love at the very first bite!
Next on the menu was a cut of Wagyu beef top with truffle…I craved for more of this meat. The meat was so tender and juicy. The sauce was just about right of the size.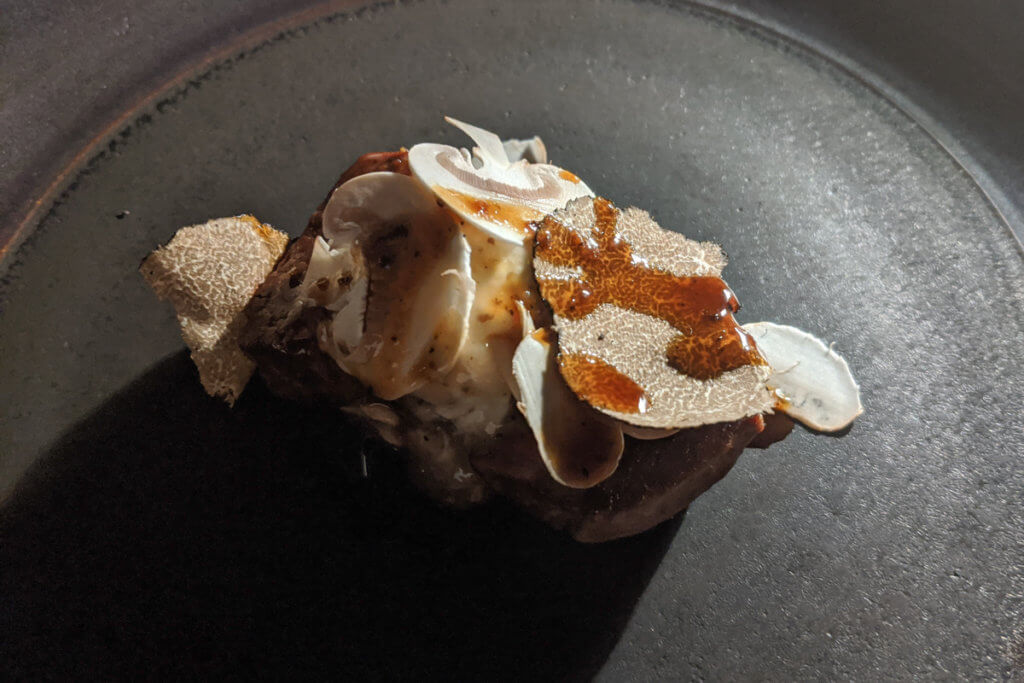 The last bite of the night was ice cream with sweet potato. My husband didn't like the dessert that much. I said "we must give credit to the chef who dares enough to experiment different kind of flavours…only then we could find a unique taste".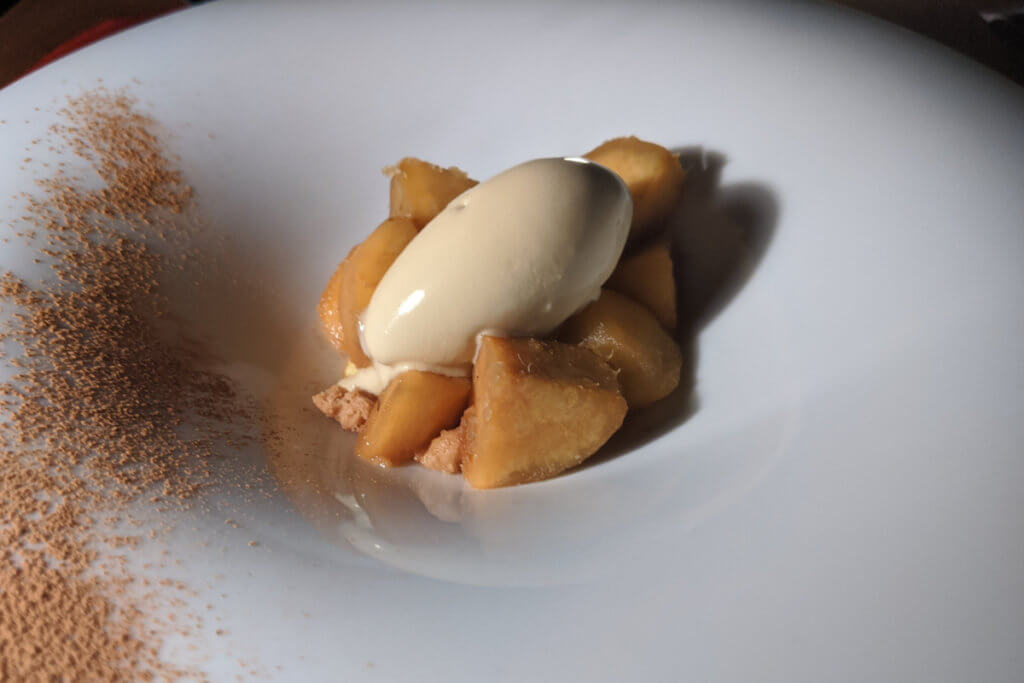 This was Hanna chan's dinner: mashed potato and broiled fish. She loved it. I too loved this kids' menu. It was properly seasoned in accordance with Japan's food standard for kids (read: less salty), and there're veggies on the plate.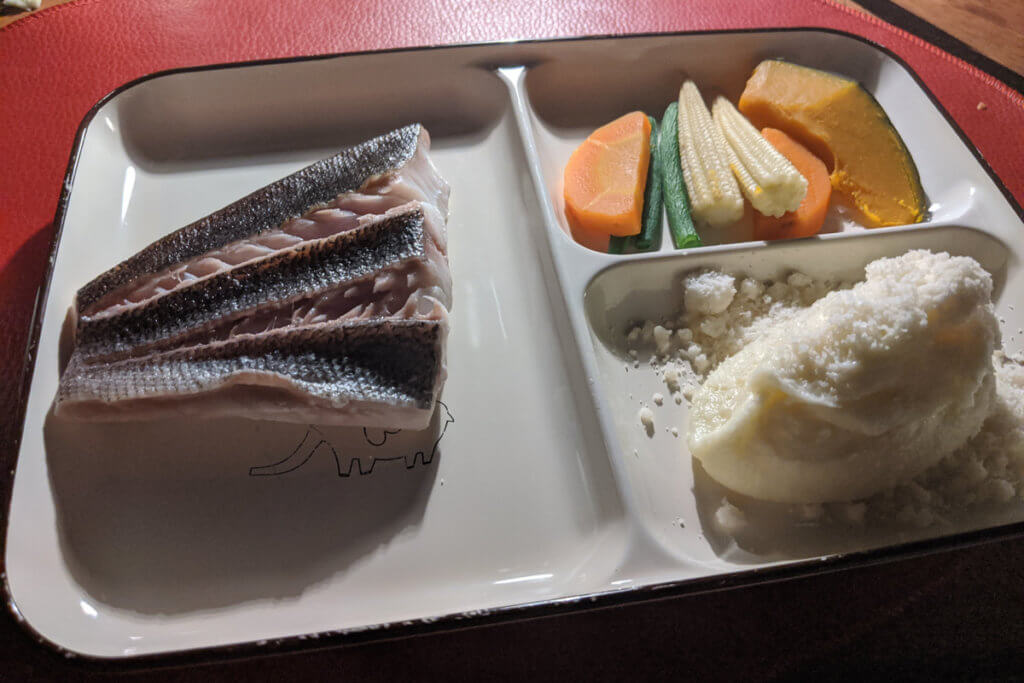 We retired the night longing for the next morning experience: breakfast.
There're two menus. We chose the American style breakfast because there're pancake and egg benedict.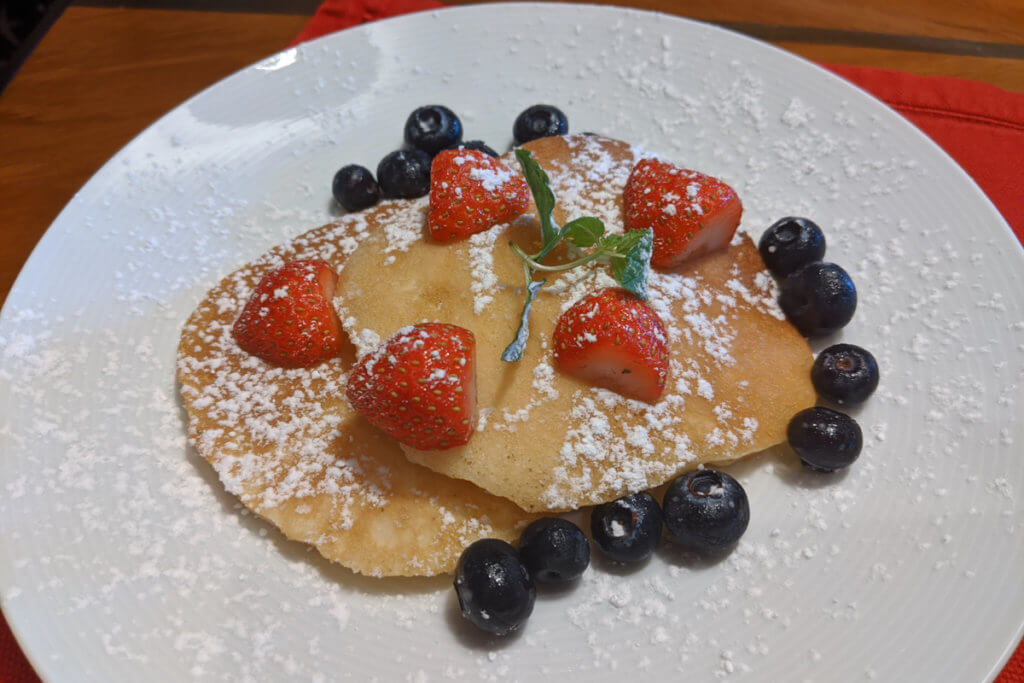 The egg benedict was not as I expected it would be. The egg was overcooked and the Hollandaise sauce was bland. I've learnt that egg benedict always looks like a simple dish but it requires a lot of skill to prepare a proper one.
I'm still in search of a perfect egg benedict here in Japan. If you know one, please do tell me.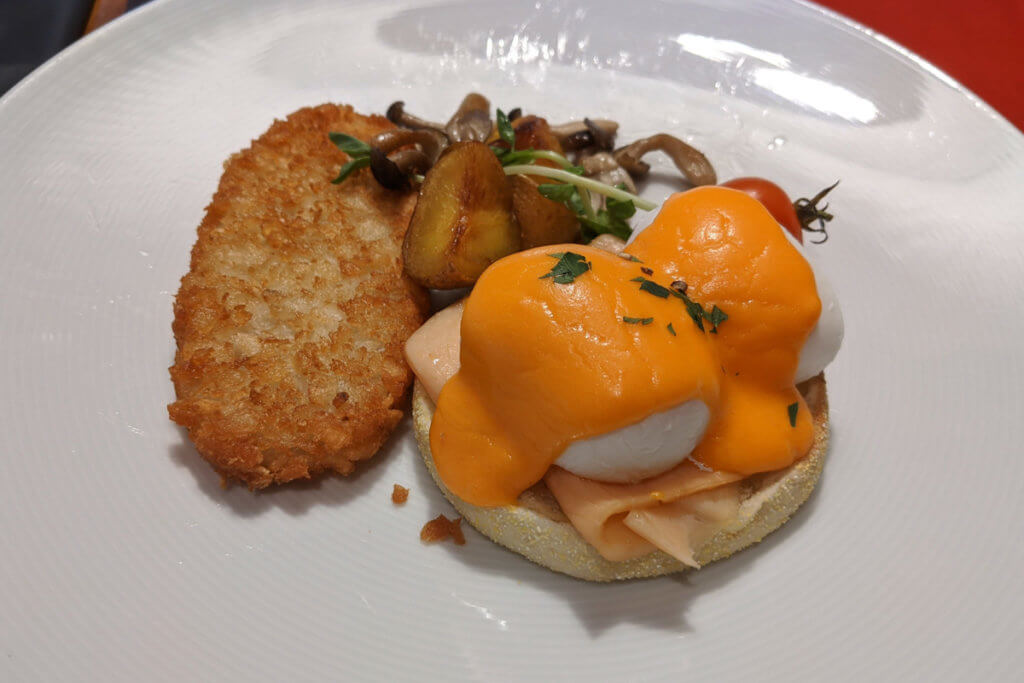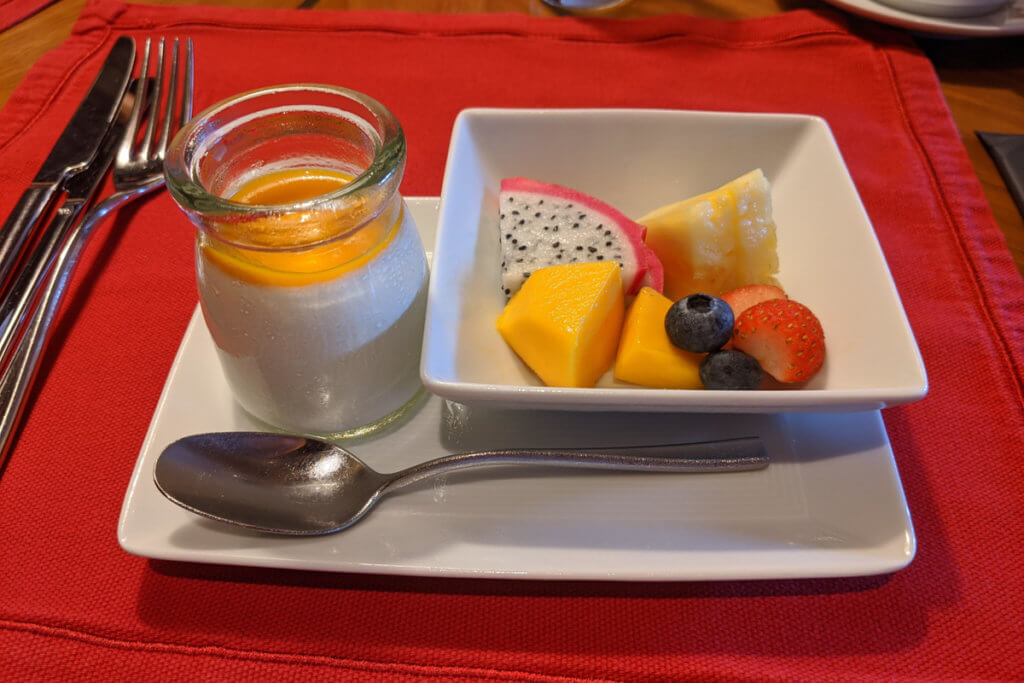 The check out time is at 1200 pm. We went out of the hotel feeling happy, bringing back a lot of memories and great pictures of Hanna's birthday.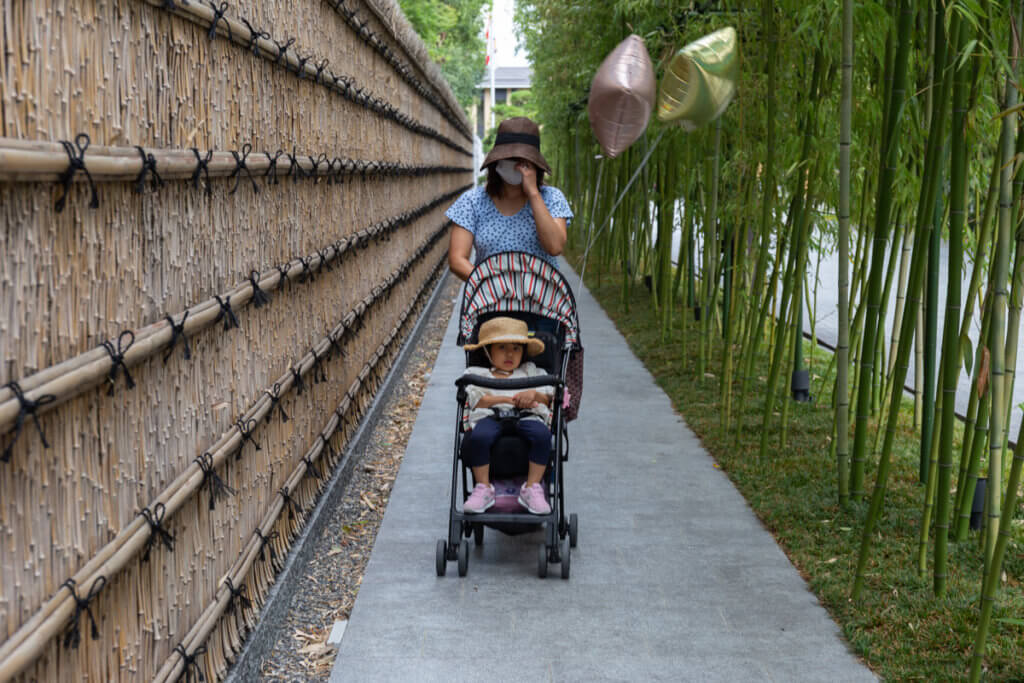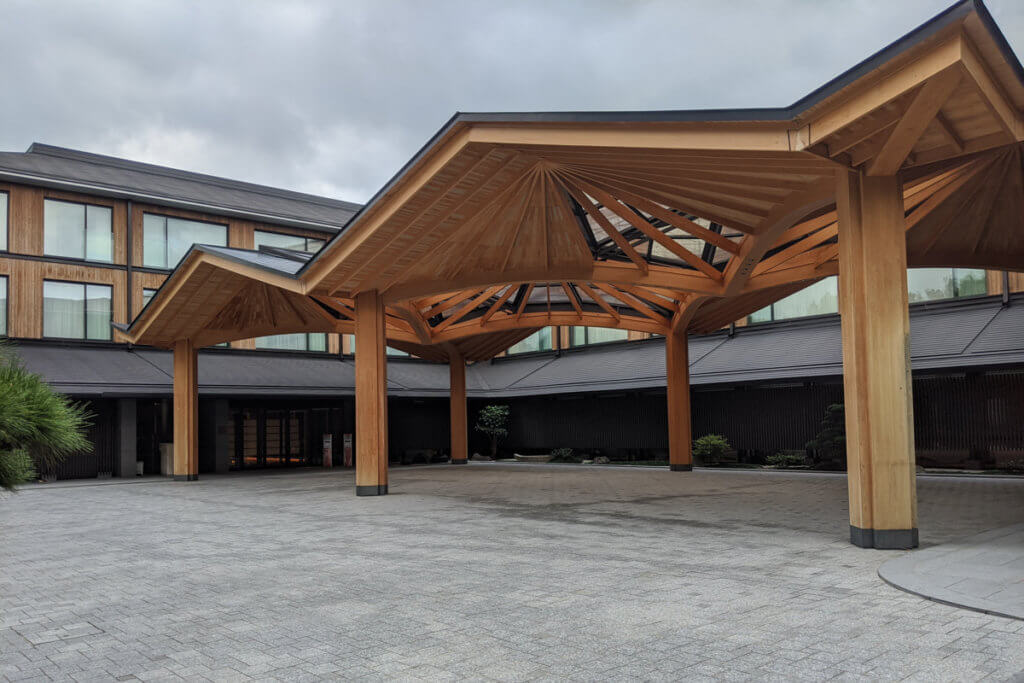 Was staying at the Four Seasons Hotel Kyoto worth spending money? Definitely, yes. However, it's not the hotel where you stay, explore the surrounding and come back to sleep only. The Four Seasons Hotel is a holiday spot where you want to spend your entire time.