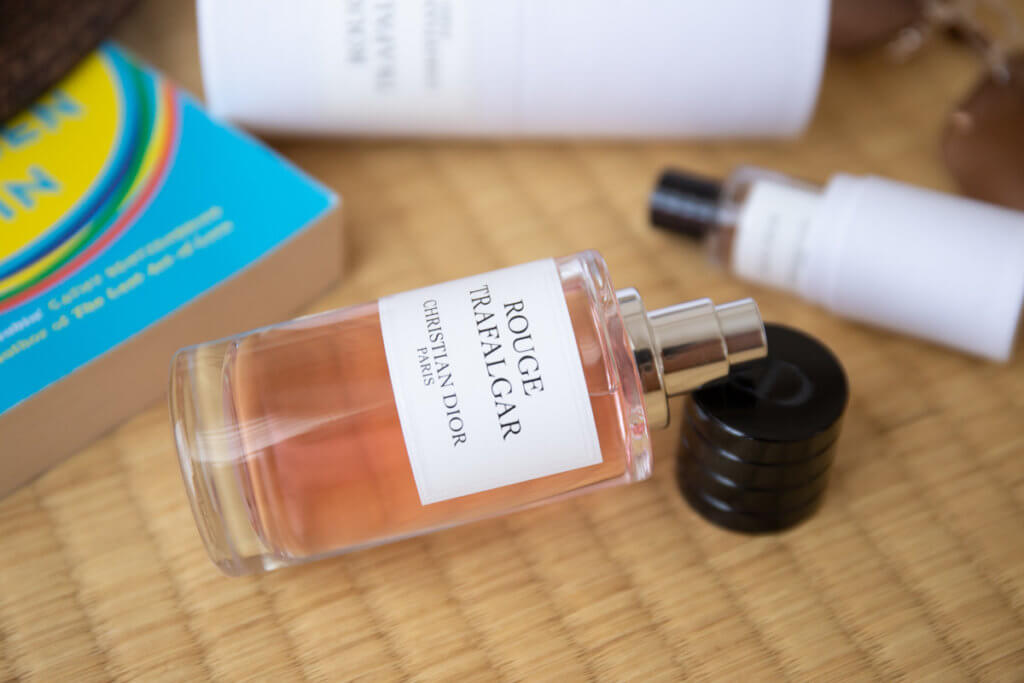 Summer……..
you love it, you hate it. Nothing like soaking under the summer sun after nasty cold weather, sort of. I love sunshine, being the tropical girl that I am but I have a love and hate relationship with summer.
In Japan, summer is unpleasantly humid and hot. The highest temperature range is only 39C – 40C. It's much better than Seville's summer days. It's the humidity that makes summer in Japan is unbearably unpleasant compare to Seville's summer heat. With this type of weather, finding a perfect summer perfume is challenging. Good silage, great longevity perfume can be overpowering under Japan's summer heat, but what good is perfume without great longevity?
I recently came across perfume from the House of Dior in my pursuit of summer scent. Of all their exquisite selections, one perfume captured my attention, Rouge Trafalgar. It took me five minutes to finally decide on a purchase. Rouge Trafalgar is a gorgeous scent and easy to enjoy. The question is does it fit for the summer heat.
Rouge Trafalgar opens with fruity notes, sweet and tart. Strawberry, raspberry and grapefruit are prominent. A faint note of cherry bothers me at first but it slowly melts down. I don't like wearing fruity fragrances in summer as they usually tend to be overwhelmingly sweet for the heat. It's almost like a fruits bomb at first, then patchouli comes and balances everything.
Rouge Trafalgar shifts away from the ordinary fruity scent. All notes then develop nicely on my skin. To me, Rouge Trafalgar is a great fruitchouli fragrance that I'm obsessed with.
Rouge Trafalgar is not an ordinary fruity scent. It has a perfect blend for the summer heat. All notes in the juice are just perfect for hot summer days or evening. Rouge Trafalgar lasts for 11 hours on my skin. The silage is moderate, which makes a great perfume to be worn in Japan.
What perfume are you wearing this summer?