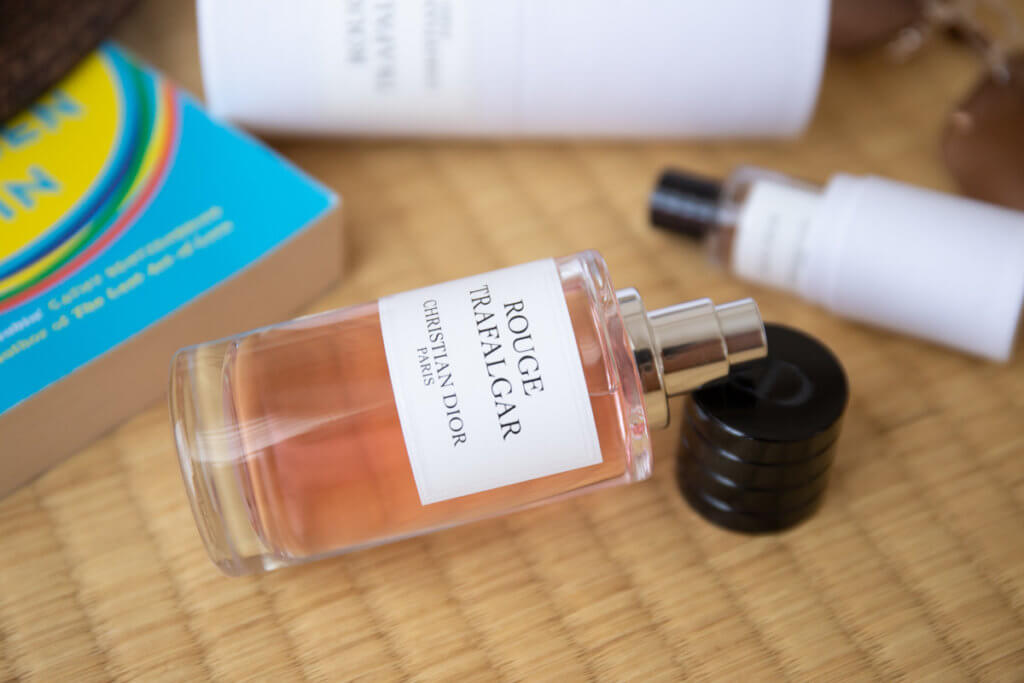 Summer in Japan in unpleasantly humid and hot. The temperature is not too hot in comparison to Seville, the city we previously lived in. Yet, the humidity is unbearable. With this type of weather, finding a perfect perfume with great longevity and good silage can be a challenge.
I came across the House of Dior in the pursuit of summer scent. Of all their exquisite selections, one perfume captured my attention, Rouge Trafalgar. One spray on the wrist was all it took for me to decide to purchase a bottle.
Rouge Trafalgar is the fruity woody scent. The opening is strawberry, raspberry and a faint note of cherry. It's almost like fruits bomb, sweet with the tartness of grapefruit. It was its tartness that made me fall in love with this perfume. I don't like wearing fruity fragrances in summer as they usually tend to be overwhelmingly sweet for the heat. Rouge Trafalgar shifts away from the ordinary fruity scent. The patchouli appears 5 minutes after the first spray. All notes then develop nicely on my skin. To me, Rouge Trafalgar is a great fruitchouli fragrance that I'm obsessed with.
Rouge Trafalgar is not an ordinary fruity scent. It has a perfect blend for the summer heat. All notes in the juice are just perfect for hot summer day or evening. Rouge Trafalgar lasts for 11 hours on my skin. The silage is moderate, which makes a great perfume to be worn in Japan.
What perfume are you wearing this summer?