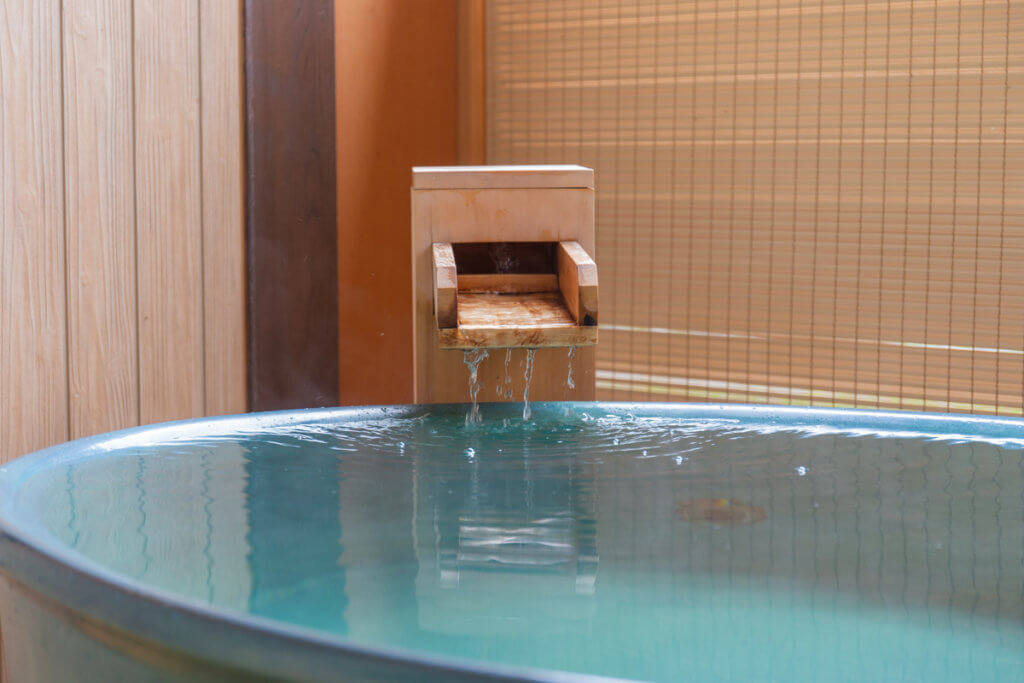 A travel story is yet complete without sharing a hotel stay experience. In Japan, a stay in a hotel is a travel itself. A short trip to "the life of Japanese", that's pretty much how I call it. There are so much to talk about from a hotel stay in Japan, from high level of service (that you'll have difficulty to meet anywhere else in the world), the room, breakfast, the hot spring….ah, I want to share a lot about a hotel stay in Japan.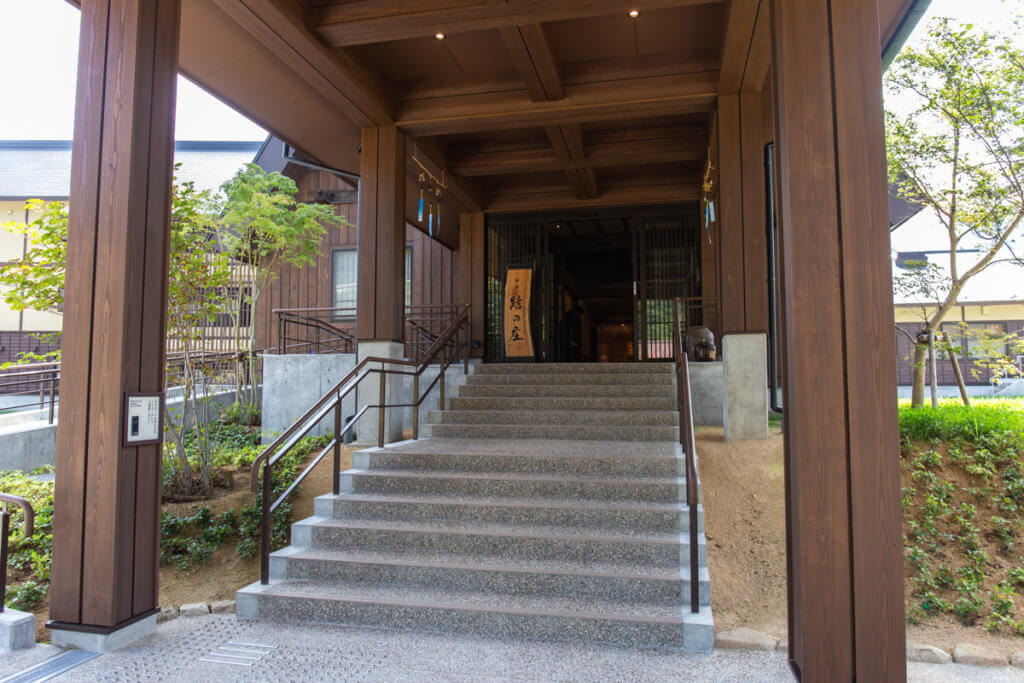 This time, I'm going to share our experience of staying in Shirakawago. We stayed in a semi traditional hotel named Yui No Sho. My husband said it's a modern hotel but I'm still in my foreigner skin. So, the hotel looks traditional to me.
It's a new hotel, starts operating 2019. It's owned by a reputable company. Here in Japan, well known company means a warranty of a great stay.
I was right.
Let's start from the check in process: in a speedy manner as per normal Japan's standard. I hadn't even finished the welcome tea yet, my husband already said: let's go to our room.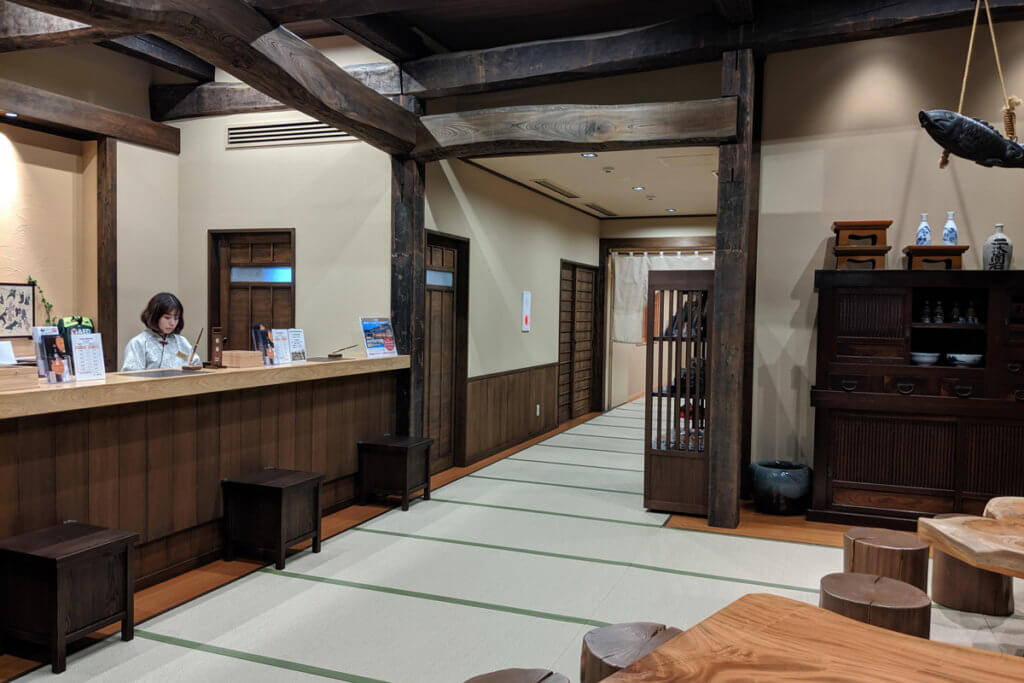 Oh, we had to take our shoes off and keep it in a locker. No shoes are allowed inside the hotel compound. It's tatami, straw mat floored hotel. This is a normal practice in many traditional hotel in Japan. A little tips: Wear clean and proper socks.
We had a standard room, facing the main street ( a parking lot and a paddy rice field to be exact). I loved looking at that rice paddy field. It's the great scenery that difficult to get from your hotel room.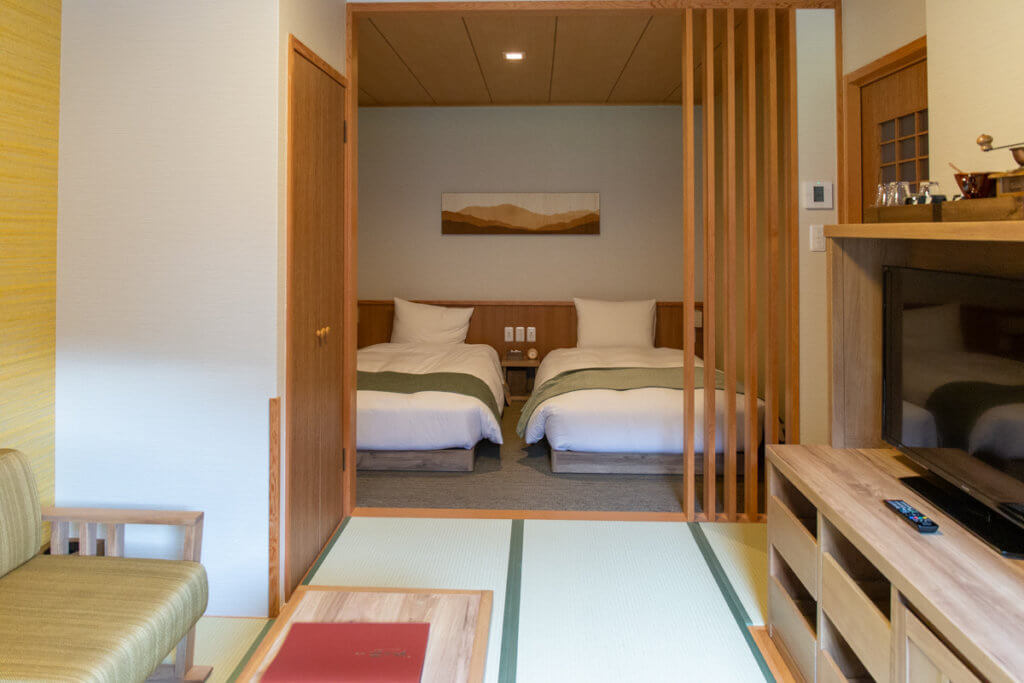 By Japan's standard, the hotel room is spacious. Two queen size beds, a TV cabinet, a sofa and a table. The room is designed in such away that makes it looks spacious. It has a narrow foyer that's adorned by a wall mirror, flower and a tiny wardrobe.
There's no bath inside the room. The hotel has public onsen/hotspring bath that're accessible for in-house guests. This bath can only be used for one – two persons. Once we lock the entrance door, the light "in use" at its front side on.
I won't write much about the room. Let's talk about the food. The hotel room price included dinner and breakfast for two. Dinner time was set in accordance to our preference. We chose 0530 pm, we would have more time to relax a little bit later at night.
The restaurant's interior somewhat is another charm of Yui No Sho hotel. It gives a hint of modern ambiance of Shirakawago. The high ceiling uses a lot of woods. There are three parts of the restaurants: Japanese style of seating, where in-house guests sit on tatami-mat floor, private rooms and common seats area. We got a private room facing rice paddy field.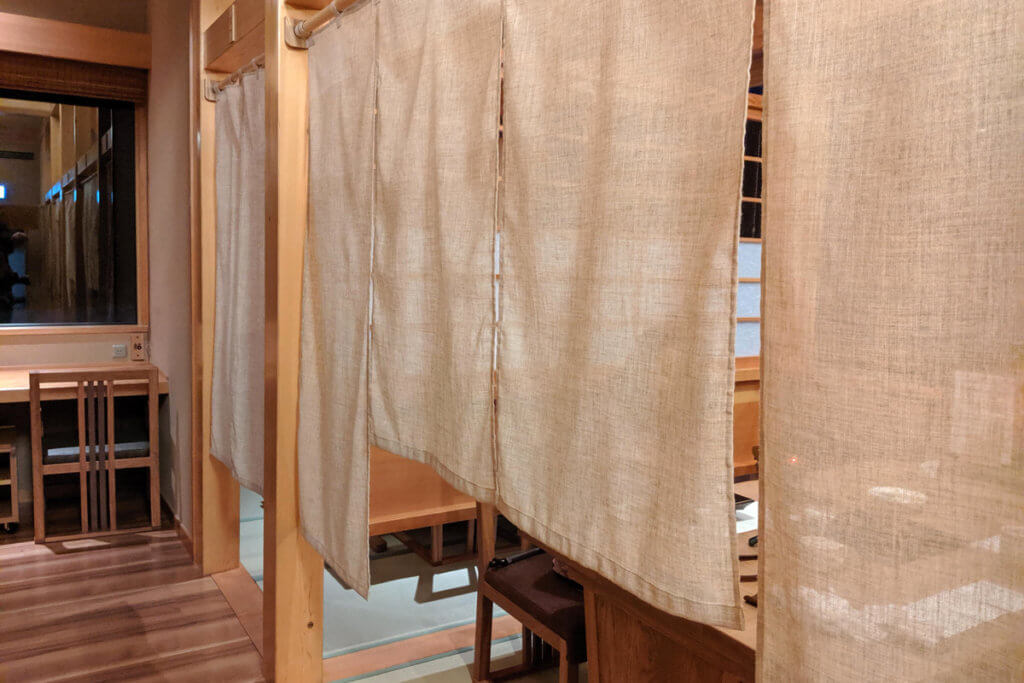 It didn't take long for our food to arrive. First meal, appetizer. A humble beginning to finest meals.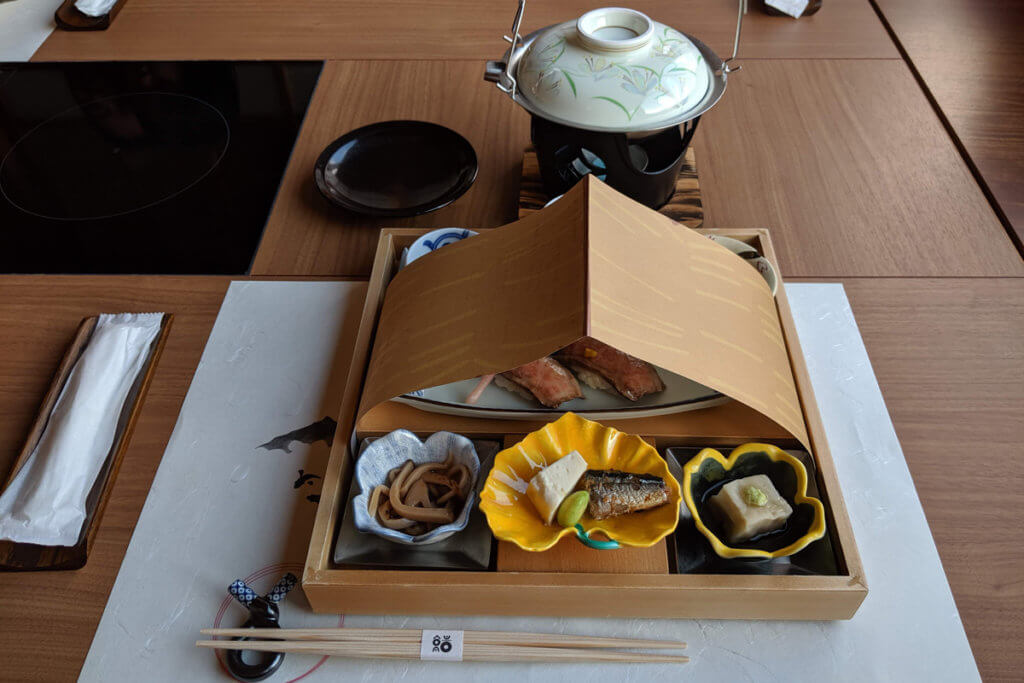 The menu was folded in a way that it resembled a thatched roof. All we needed to do was to take the right part of the paper than flipped it over. There the menu, wrote in Japanese!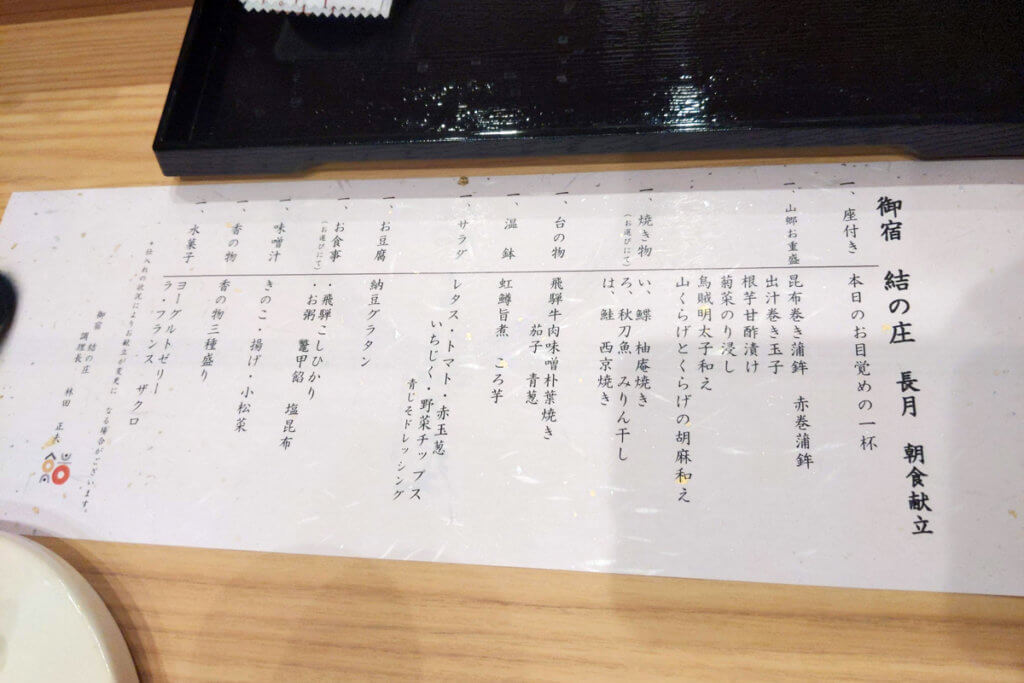 Tiny portion of 6 different meals on a tray. On the plate were tofu, mackerel & tofu, lotus root, hida beef sushi and pickles.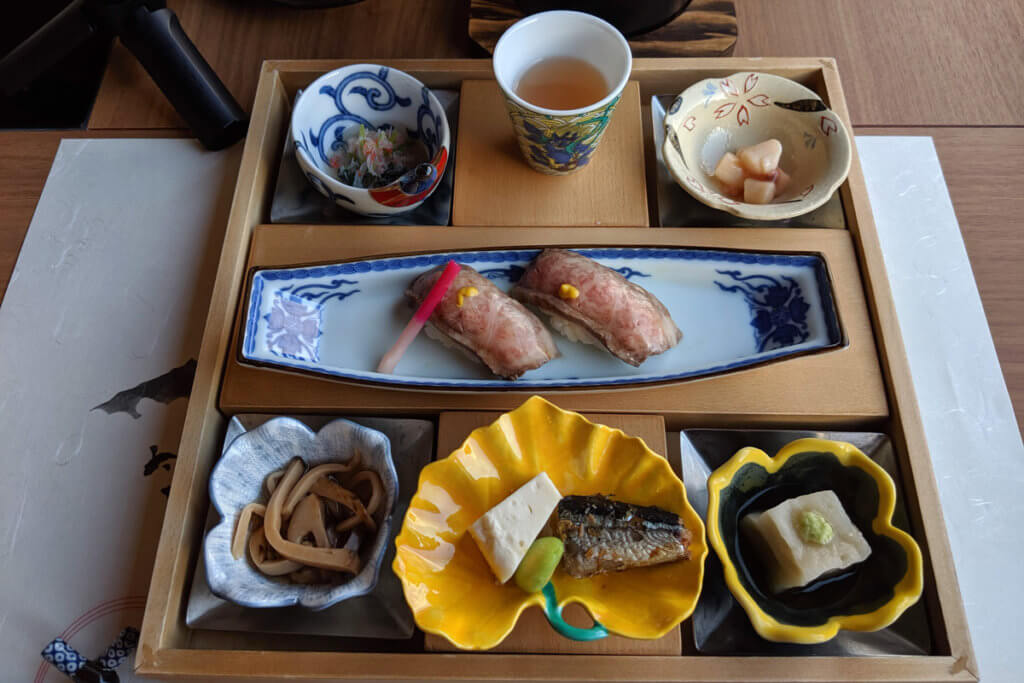 Then came the second meal, soup. It was Shirakawago's signature soup, said the waitress. It was the first time for me to taste this type of soup. There's a hint of rice wine. I finished it to the last drop. Yumm.
Next on the menu is sashimi under Gassho roof. This fresh cut sashimi made me crave for more fish cut. It fresh and had no pungent fish smell whatsoever. I could not tell the difference with of those sashimi in Tokyo in term of freshness.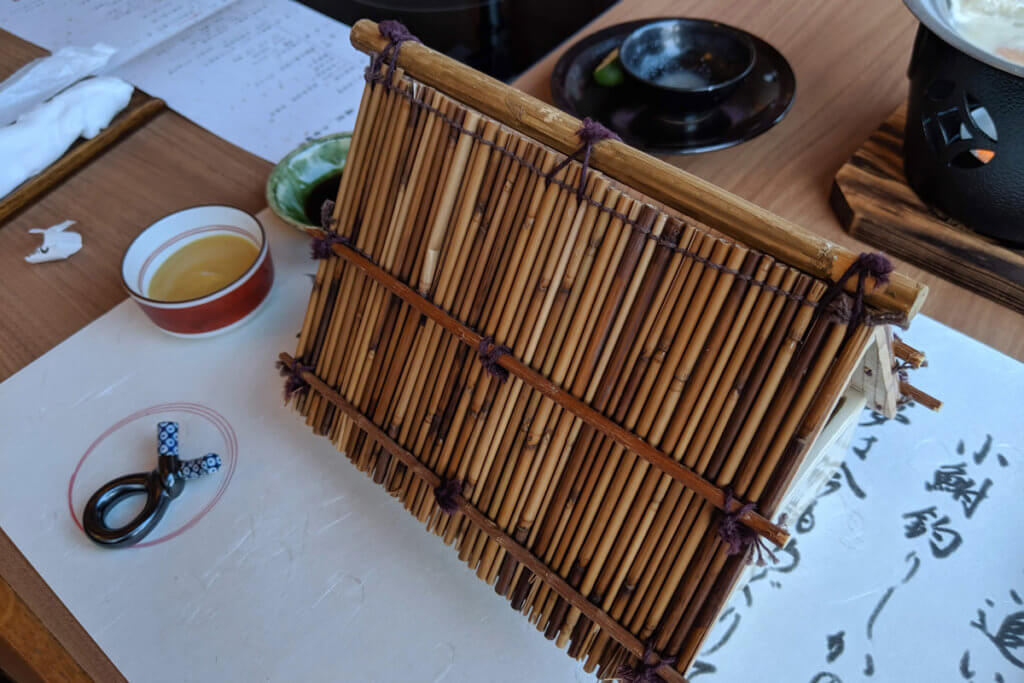 Salmon, white fish, vegetables cut and mochi.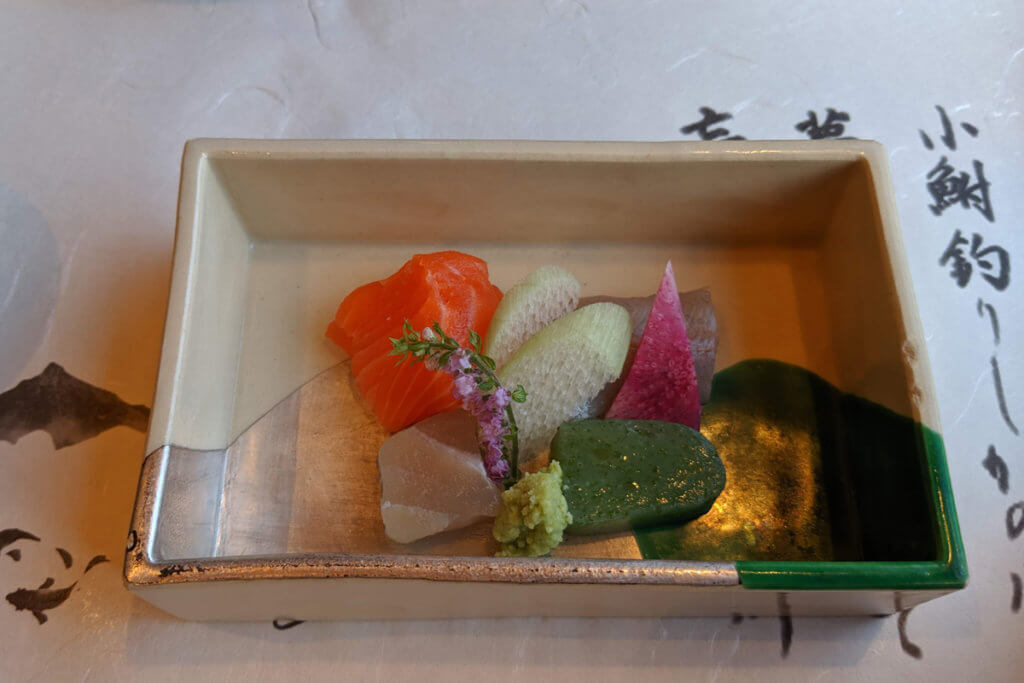 The main was served on a clay pot. The waitress turned on HI stove and asked us to start eating the main dish as soon as we finished the sashimi.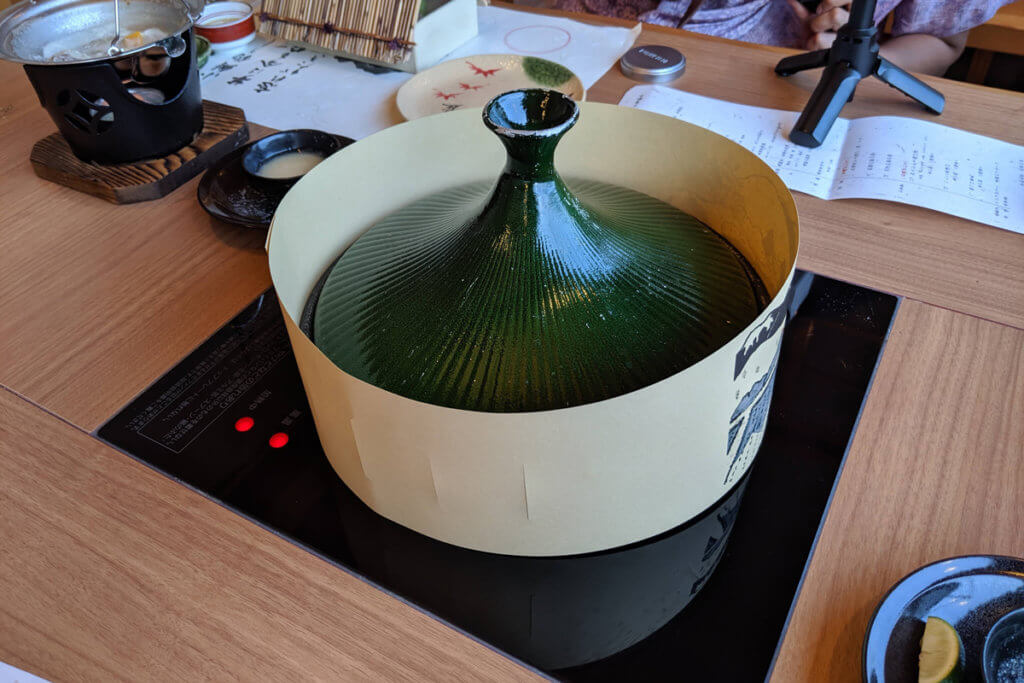 This was the main dish. It had matsutake mushroom, one of the most expensive mushroom on earth. What a pot!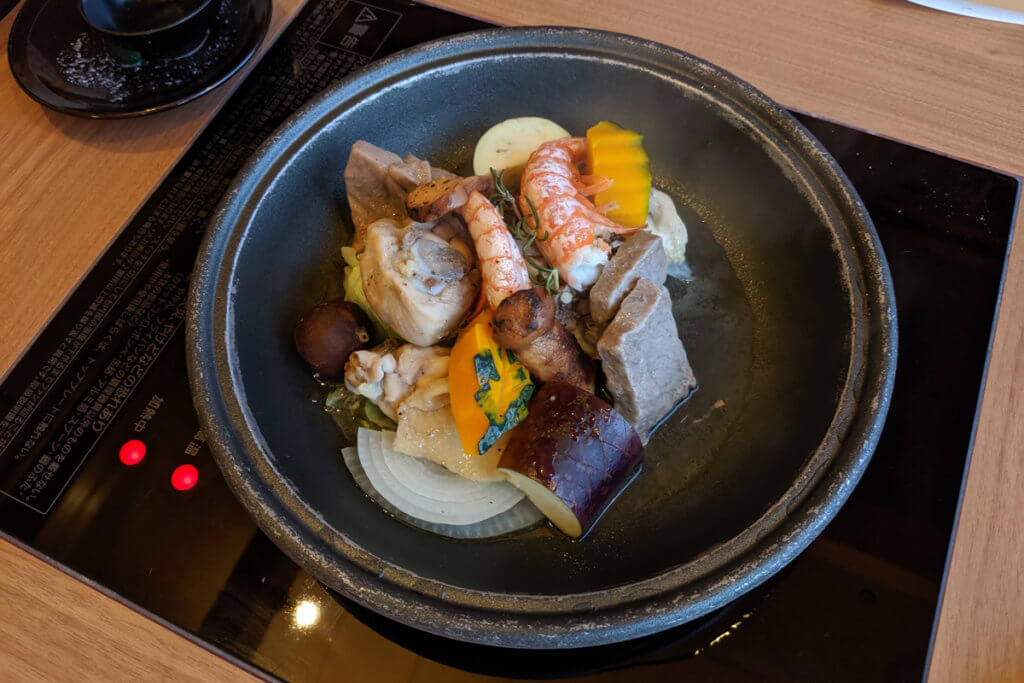 I was initially a bit skeptical about how the beef would taste. It was cut rather thick. The first bite, I was sold! The meat was tender that I could easily finished it without spending extra energy of chewing. Simple taste yet I couldn't get enough of it.
Let's talk about the sauce, from right to left: miso sauce, leek and salt. The champion was that miso sauce. Oh dear lord, it was so tasty that I cleaned finish the sauce liked it was jam.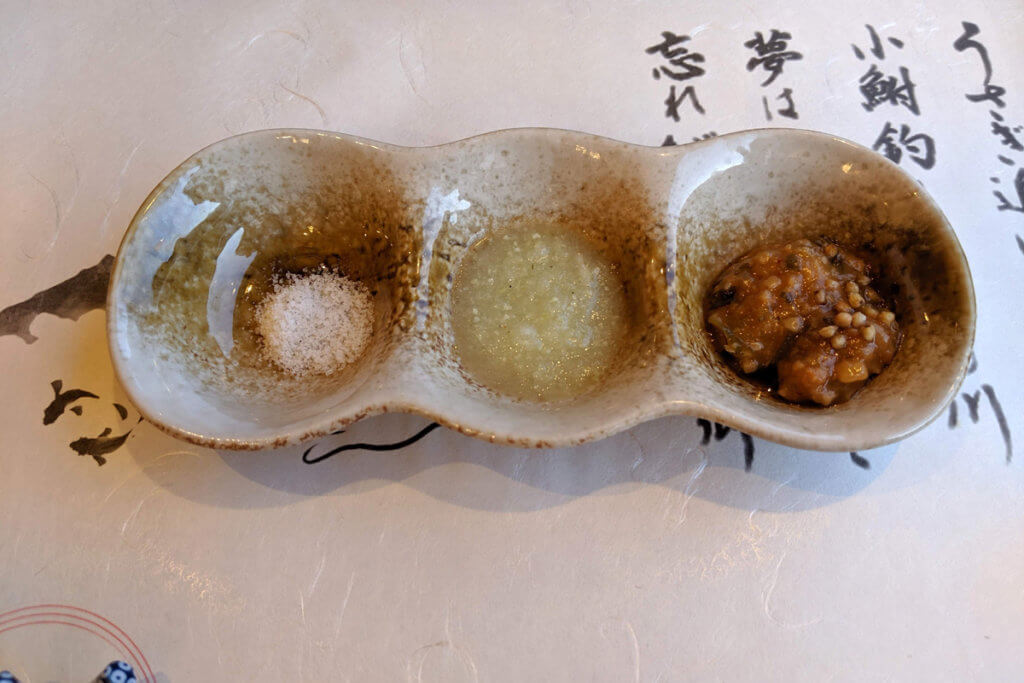 The protein's done? Not yet… there was another portion coming. A cut of saba and vegetables.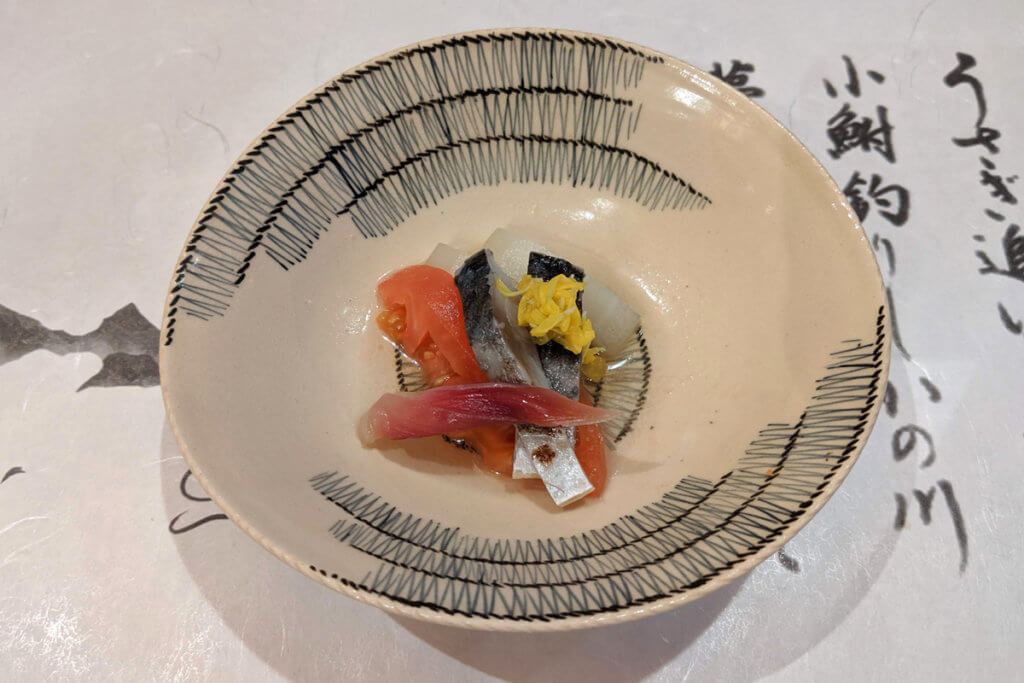 The next portion arrived, mashed sweet potato in sweet sauce. Our daughter's fave.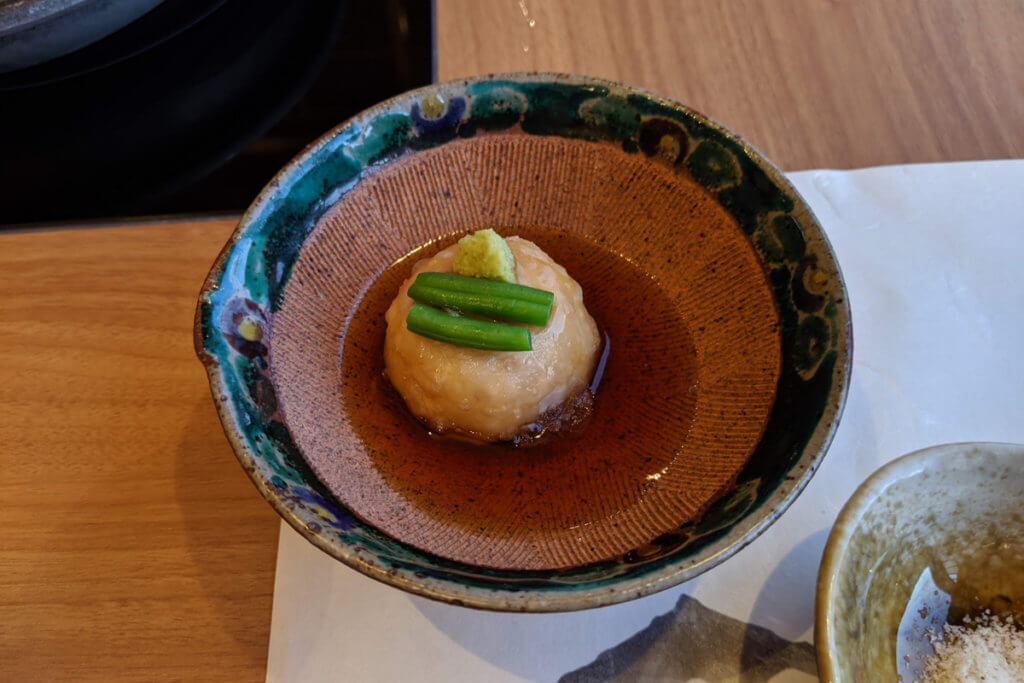 Next one on the menu was white shrimp tempura on a bed of rice. The cup on the right wasn't tea, it was miso soup.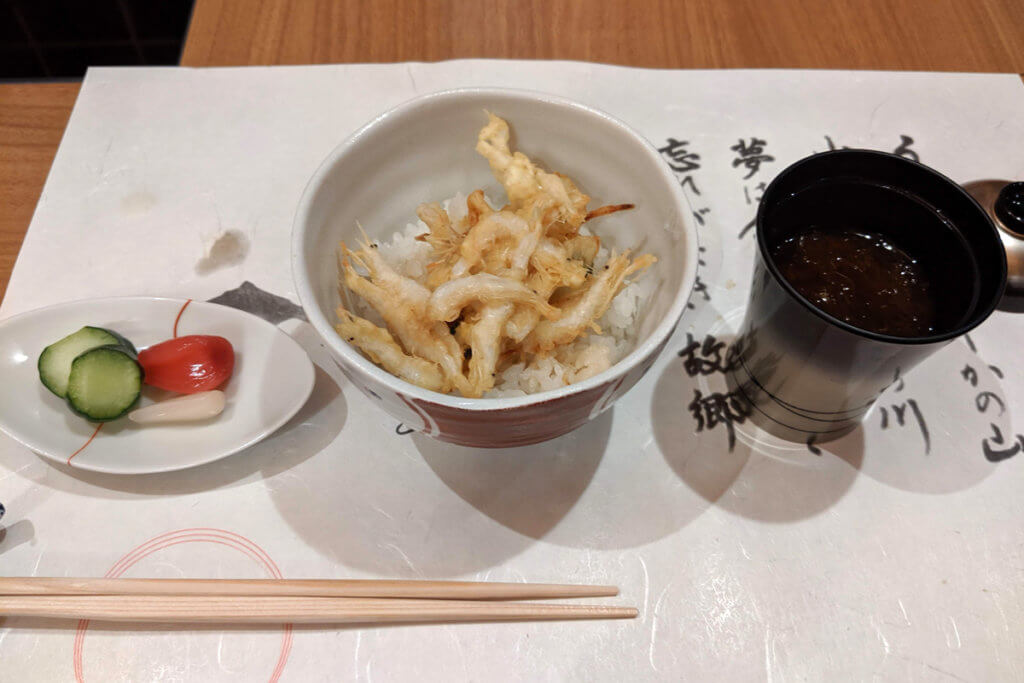 Another carbohydrate came, soba. Because it was a hot day, we chose cold soba.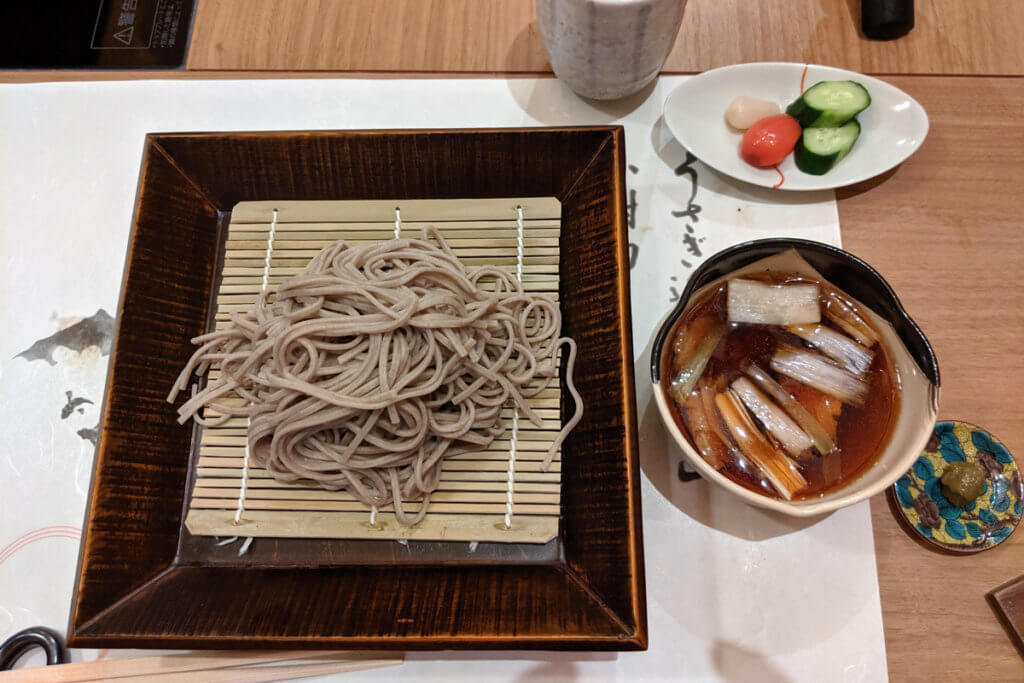 By this part, perhaps you wonder when the meal saga will end. Alright then, this was the last meal on the menu, dessert. We only touched "yokan", Japanese traditional sweet made from red bean, agar and sugar.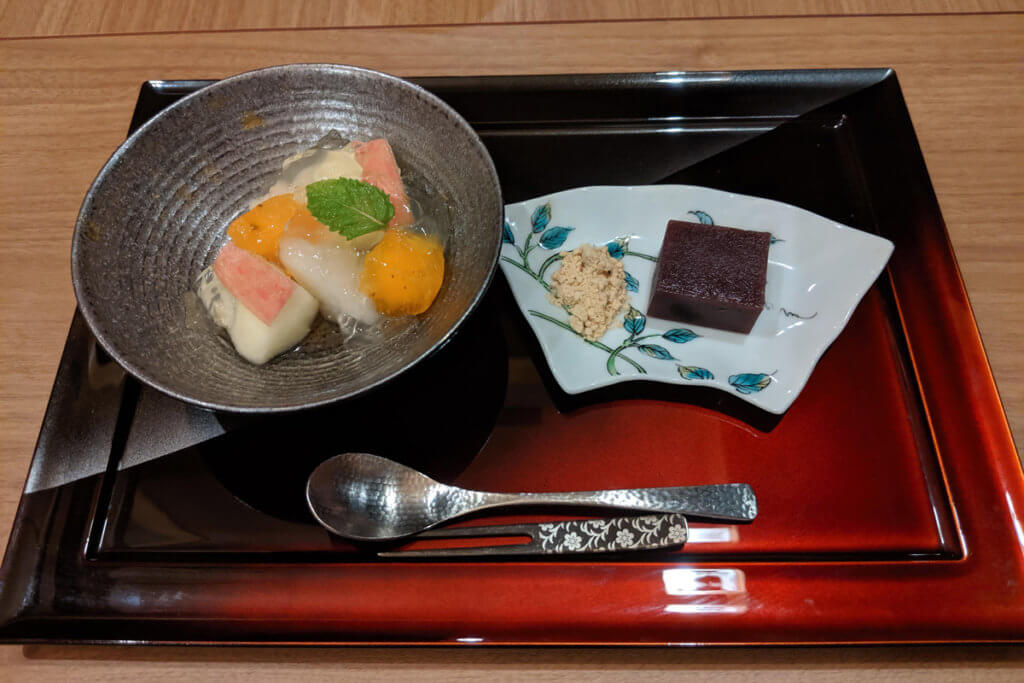 I couldn't chew another bite after this dessert. No more meal for the night. We came back to our room feeling full.
We went around the hotel again after 9 pm. We found out another common hall in the hotel where yukata or light wear kimono are. We can always use yukata within hotel premises while staying in. Lucky for us, there are some for children. One fit well in Hanna. The common hall has a selection of drawing pencils, water colour and children toys.
The hotel's so generous to the guests. There're free sorbet and ramen in the evening provided at the common hall on the ground floor. This is how the ramen restaurant looks like. It opens at 1030pm. Trust me, people came to eat, again!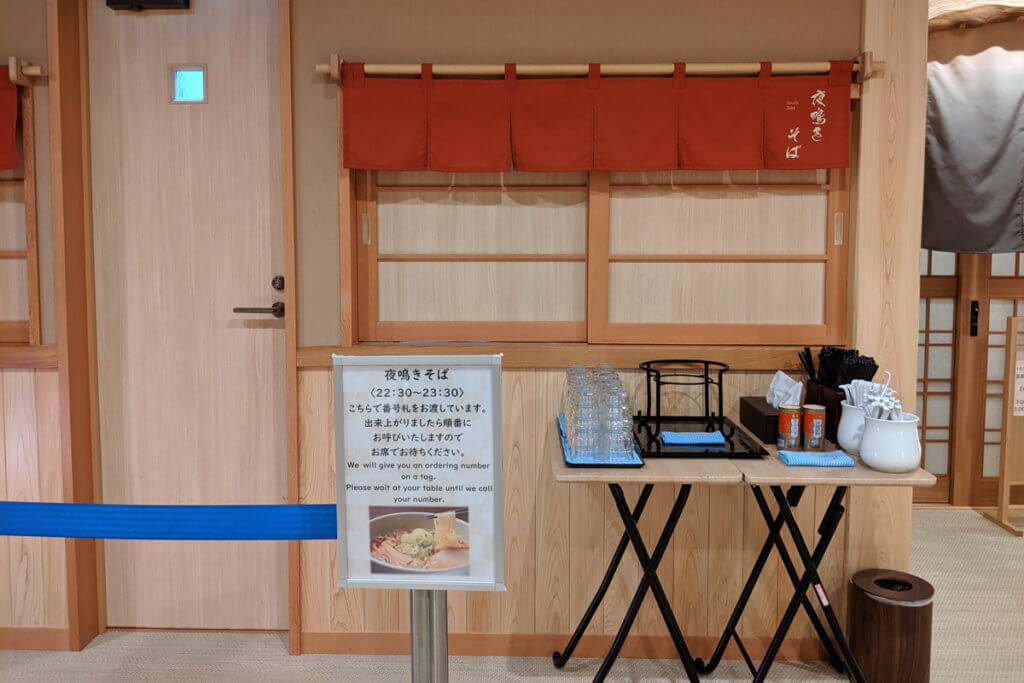 Our stay in Yui No Sho was short yet memorable. From the check in process to the check out, everything went smoothly. This was the first time we found some toys for Hanna to play at the hotel and she could wear yukata. It's one simple thing yet very thoughtful of the hotel.
Yui No Sho may be a new hotel yet it can compete with any other hotels that been in the market for a long time.
Is it a luxury hotel? It is not, neither it's a business hotel
Is the room expensive? We booked it through JR East Travel Package, we got a great price for two and half person. Direct booking from the hotel website costs more expensive. Depends on the day and the season when you check in, one person stay can cost around 33,000 yen inclusive of breakfast and dinner.