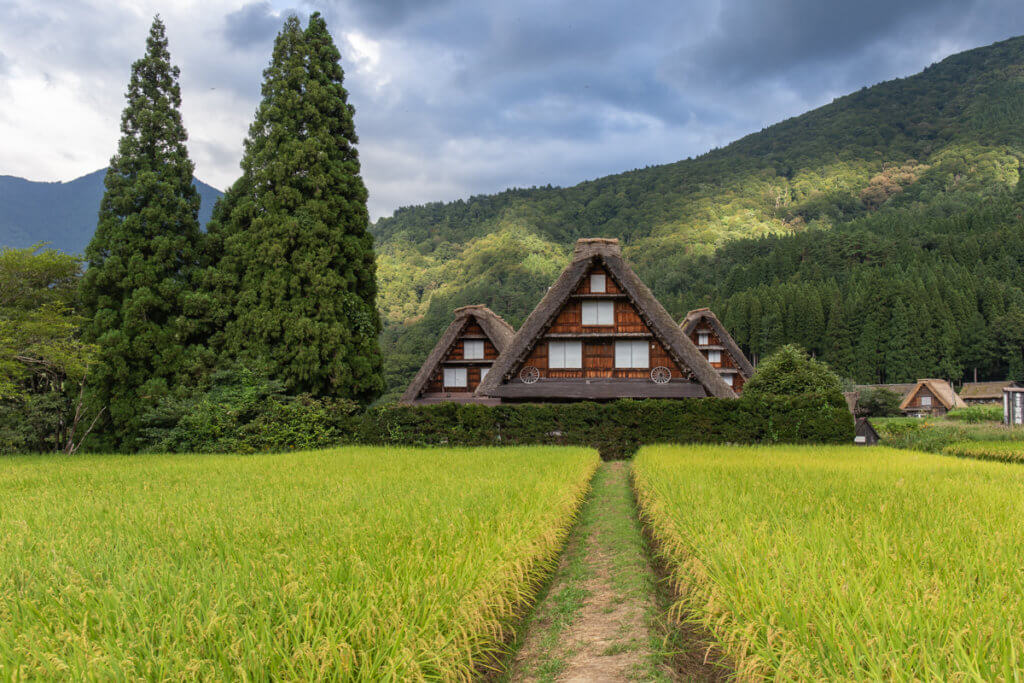 When is the best time to visit Shirakawago? Is summer the best time to be in Shirakawago? Why winter is the best time to be in Shirakawago?
A few years ago I couldn't answer those questions. I visited Shirakawago once, that was in winter. I had not seen a different face of Shirakawago. I could not recommend the best time to visit Shirakawago yet at that time. I do now.
We recently came back from Shirakawago. Finally, I have the answer when is the best time to visit Shirakawago. But first, let's put aside "the best time to visit a place is when you have all resources in hands, time and money". I know you'd have time and money to plan your visit to Japan well in advance.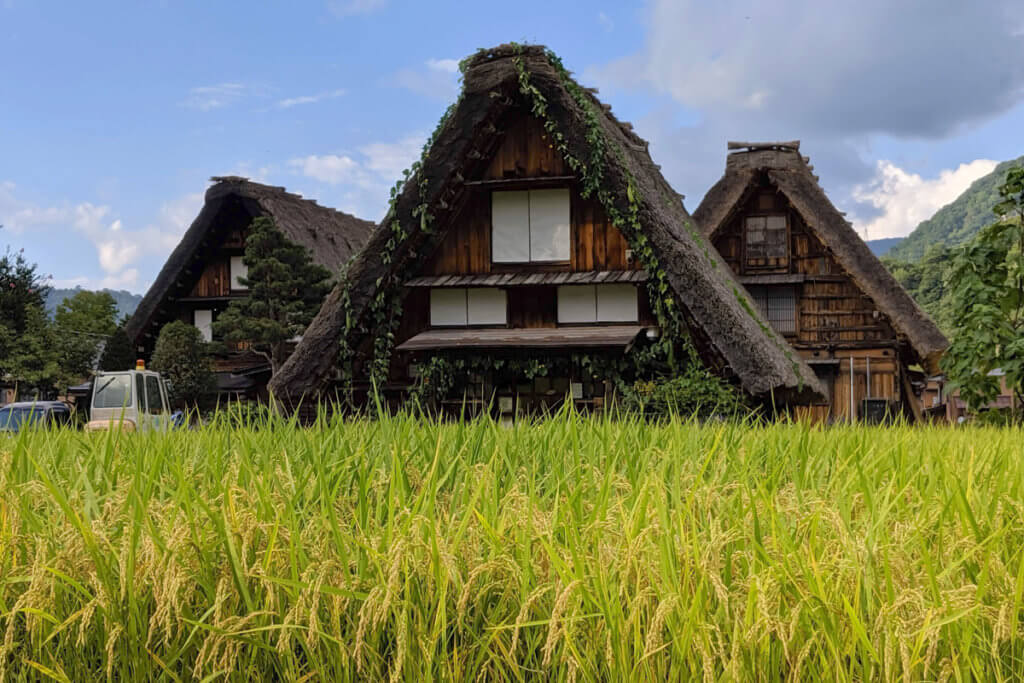 Why Shirakawago? It's a home to Gassho-zukuri villages where traditional Japanese thatched houses are. The Gassho-zukuri villages have been added to the UNESCO World Heritage list. This is how Gasho-zukuri house looks like in Ogimachi village Shirakawago.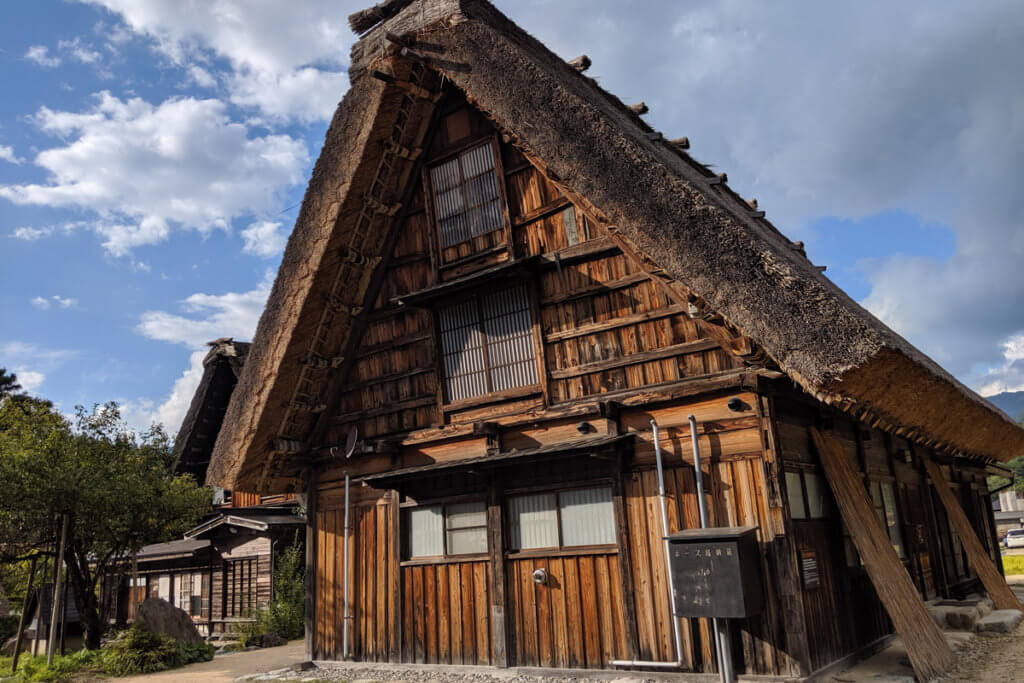 The thatched roofs distinguish Gassho houses from another traditional Japanese houses. "Gassho" means two hands in prayer as the two sides of the roofs are connected on the top. There's no nail or metal used in any Gassho style house. People sourced materials (woods and straws) found from their surrounding nature/forest.
The Gassho style house is design to tackle extreme weather. Shirakawago is located on high altitude. It suffers from heavy snowfalls in winter. The thatched roof keep the house insulated and also protects the house from the weight of heavy snow that sit on its top. The steep slope of the roof easily shed the snow.
What makes Ogimachi village of Shirakawago a must visit place in Japan is the thatched roof houses.
In summer, it's easy to see the structure of the roof. The surrounding rice paddy fields give a clear picture what a countryside in Japan looks like. The area becomes alive with the shining sun. The ground is dry and easy to walk. Many cafes are open in case you want to grab snacks or ice cream.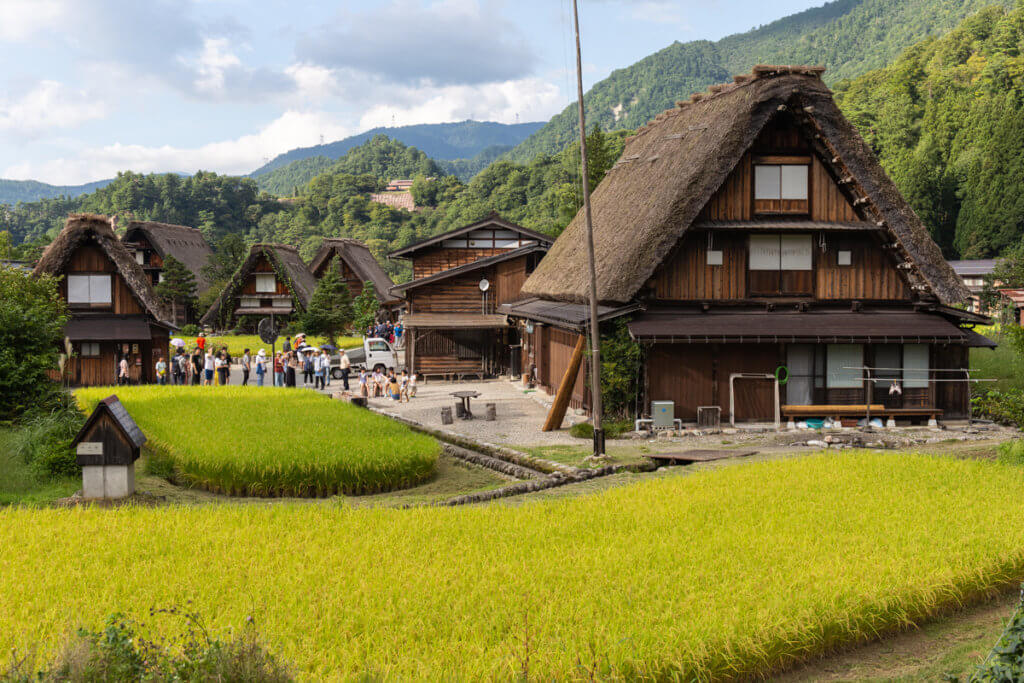 There's one problem though: the heat was unbearable. I found it was hard to walk under the fierce sunshine. We took shelter many times at the museum and rest area (yes, there's a dedicated place to rest). Temperature was only 33C but it felt like I stood next to the grill. I could barely take my sunglasses off, too afraid of the light,,,it might cause me a headache. I was not sure if summer has always been that hot in Shirakawago or the heat was because of typhoon Faxai that recently stroke Japan.
I like Shirakawago in summer but when it is compared to winter, I love the cold weather more.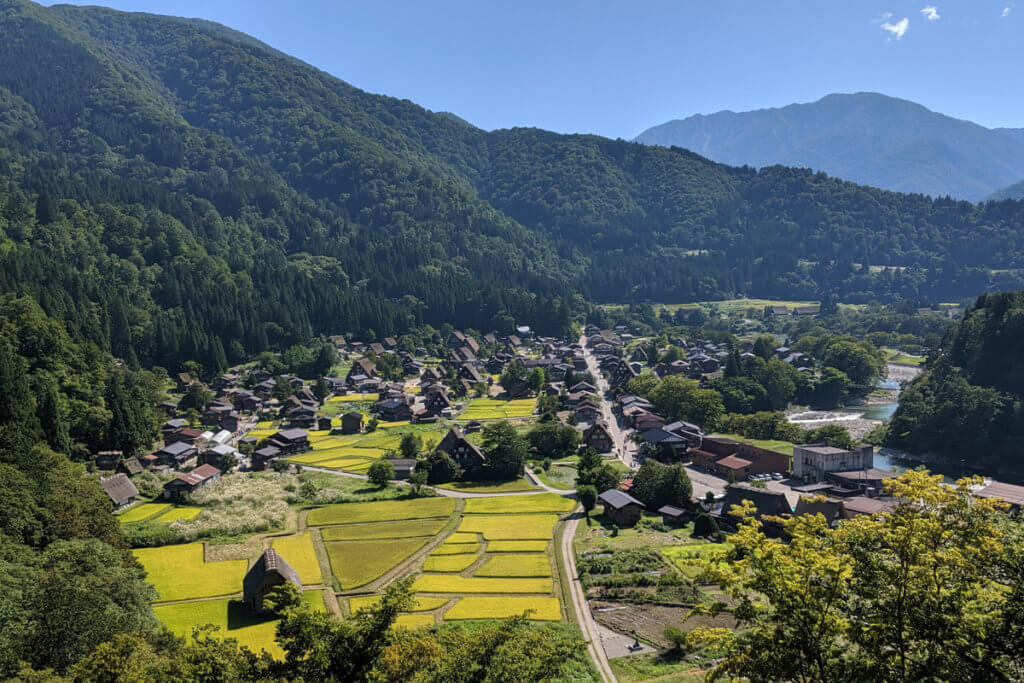 Shirakawago in winter is more popular and far more crowded with visitor. It's obviously for a strong reason.
Shirakawago turns into a magical place in winter. The Gassho houses transform to gingerbread houses like in fairy tales (you and I see in movies or books). That magical place does exist in Japan.
The best of the best time to be in Shirakawago is during illumination festival in winter.
Why so?
Because you get to see this view.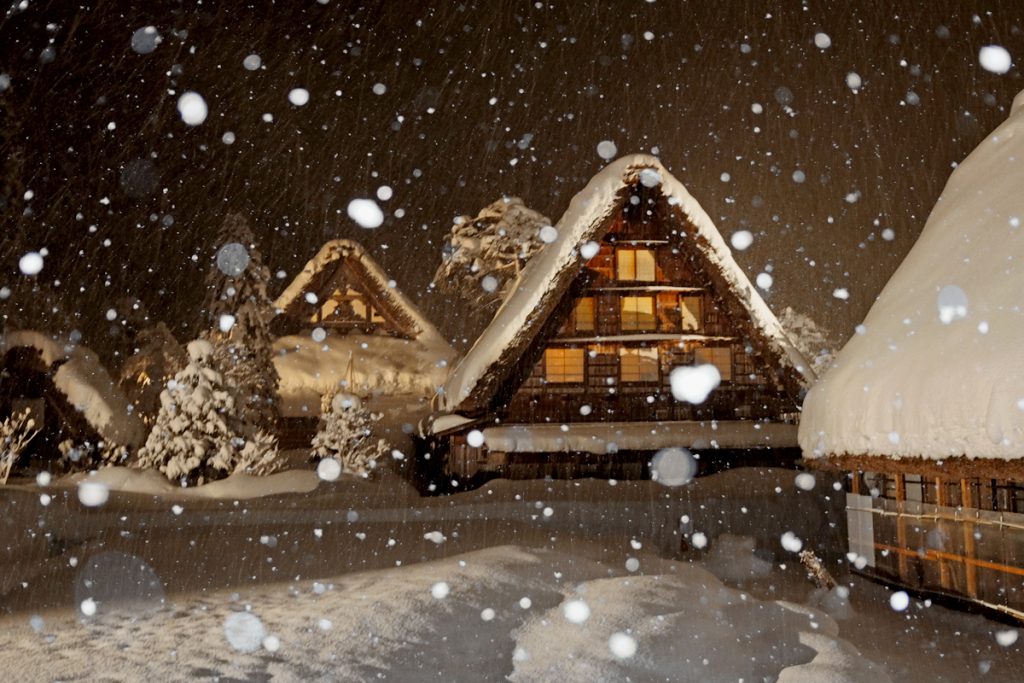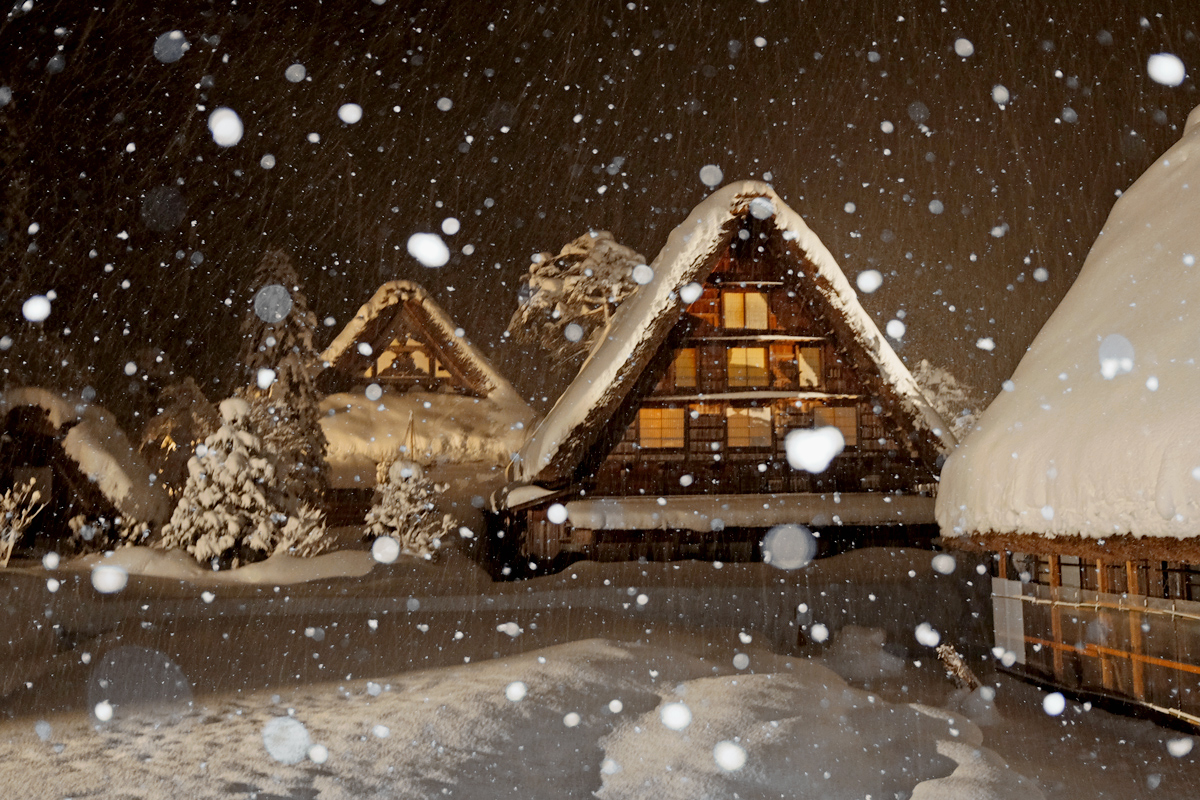 ….and this fairy tale village from the viewing deck.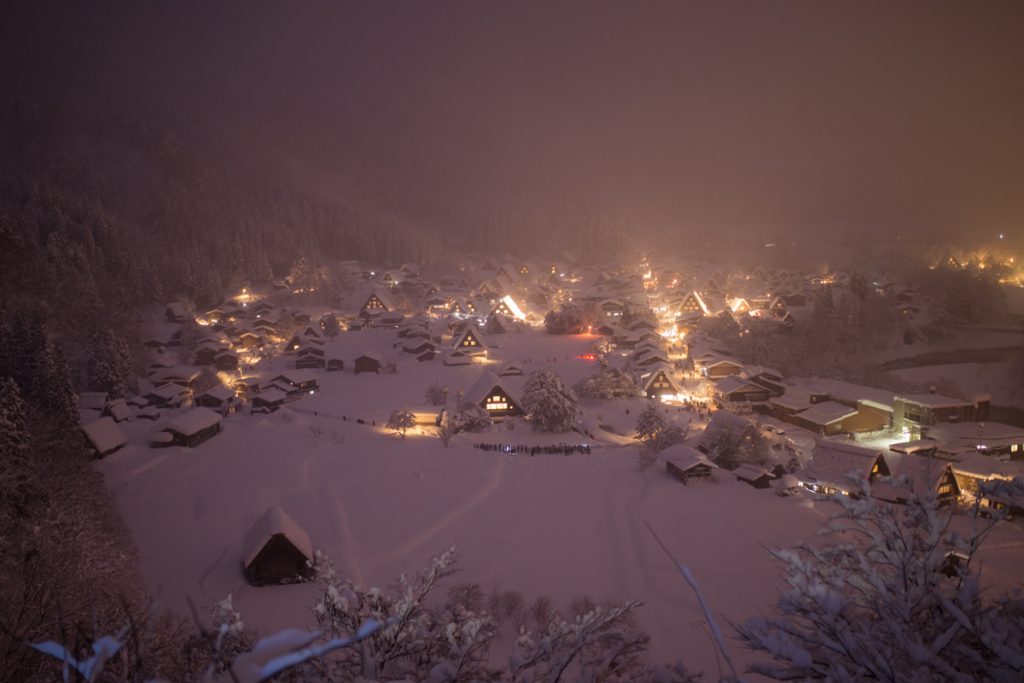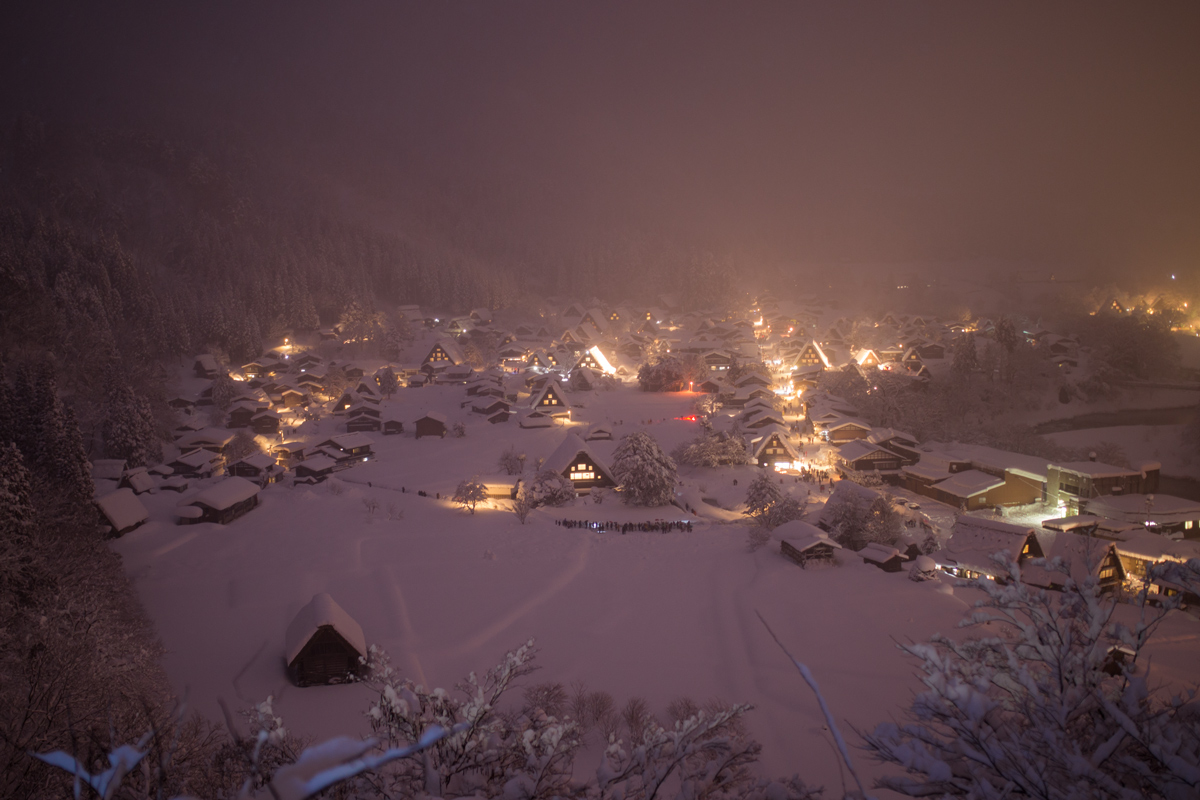 It's not an easy place to walk around with (thick) snow on the ground and constant snow falls, especially for someone who was born and raised in tropical country such as myself. When given a choice, I love Shirakawago in winter more.
Have I convinced you that winter is the best time to be in Shirakawago? Would you prefer to see Gassho zukuri style houses in summer? Why so?
I'd love to hear from you.