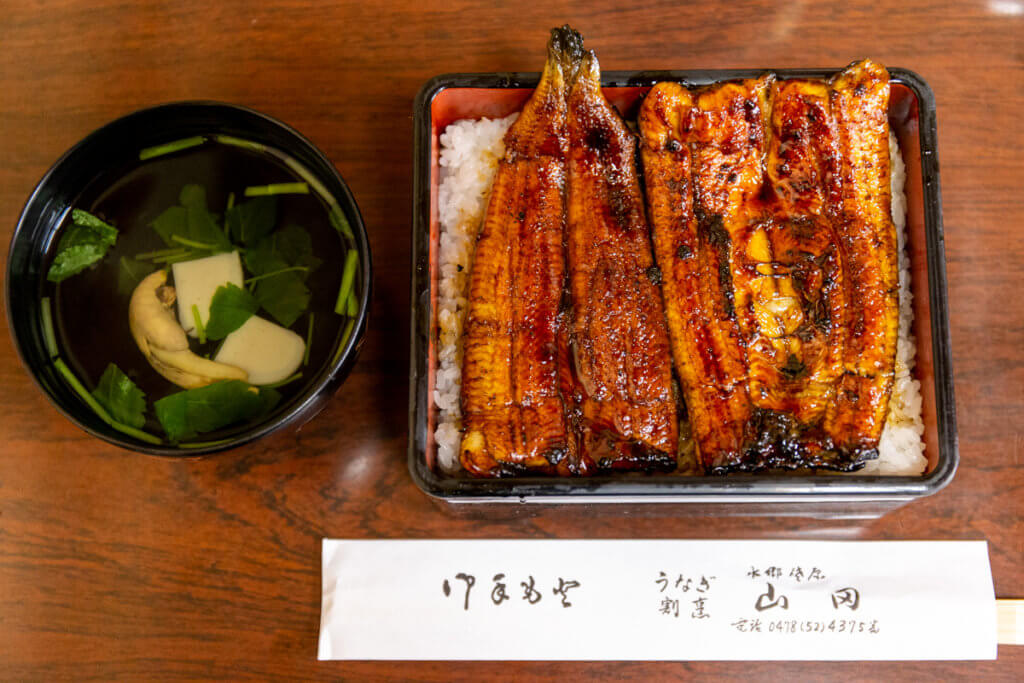 Unagi is Japanese word for grilled fresh water eel. Unagi is considerably an expensive dish in Japan, yet favourable by many. It's not everyday dish.
On our recent visit to Sawara, we allocated nearly 2.5 hours just to eat unagi. Yamada restaurant that we wanted to have lunch at is a famous Japanese restaurant within the area. There's always a long queue forming as early as an hour before lunch time.
It's not just eating "unagi" but also dining in a popular restaurant in Sawara. Dining is always part of travel experience we do not want to miss. Why it took so long for just a lunch? Whenever you hear popular restaurant in Japan, it means a long queue. Consider it as a sacrifice for a great food.
Yamada Unagi is a famous restaurant in Sawara. The queue alone says a lot about its popularity. There were 8 people queuing up in front of the restaurant when we arrived there. It was only 11.25 am. It took us 35 minutes to get a table. It was't bad at all, at least that's what the review says. The worst time to queue is always 12 to 1.30 pm and 6 – 7.30 pm.
From outside, there's nothing special about Yamada Unagi. It's an ordinary Japanese restaurant but after sitting less than 5 minutes, waiting for our turn to be called in, we started to understand why this restaurant is highly rated.
The wait was somewhat torturous. The air on its surrounding was thick with the smell of grilled meat and soy sauce. In another 30 minutes there was nothing else occupied my mind than grilled fresh water eel. I love unagi that much.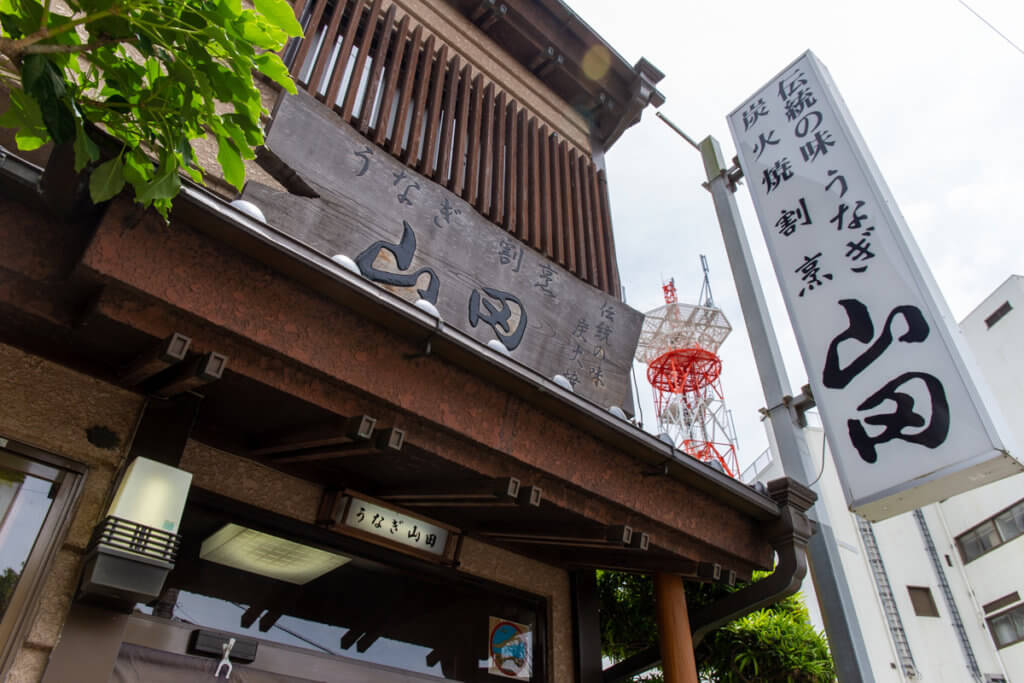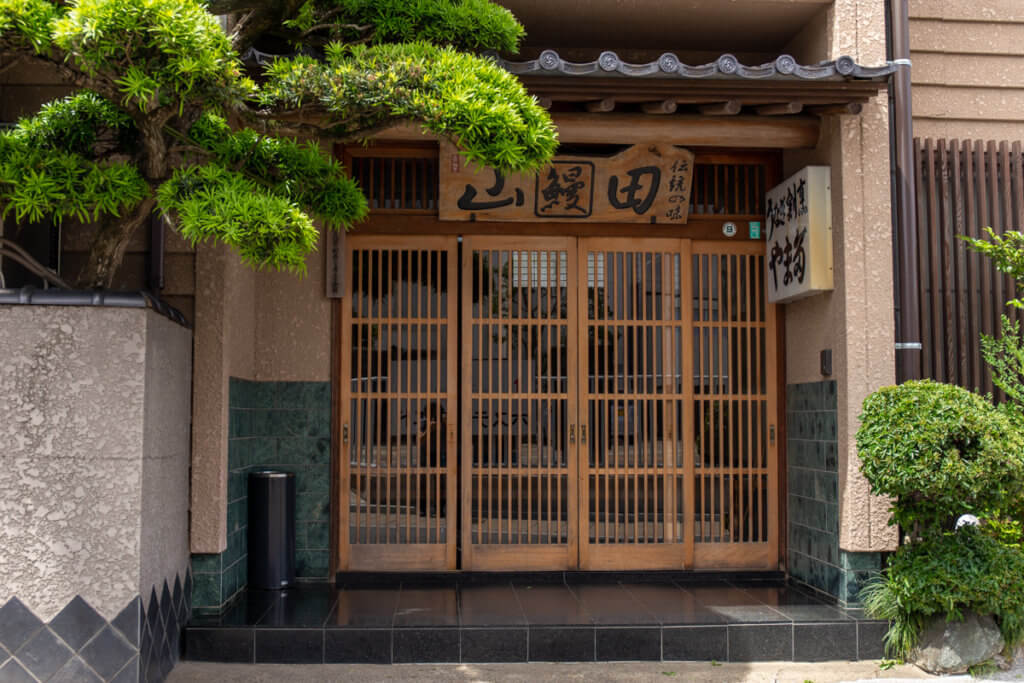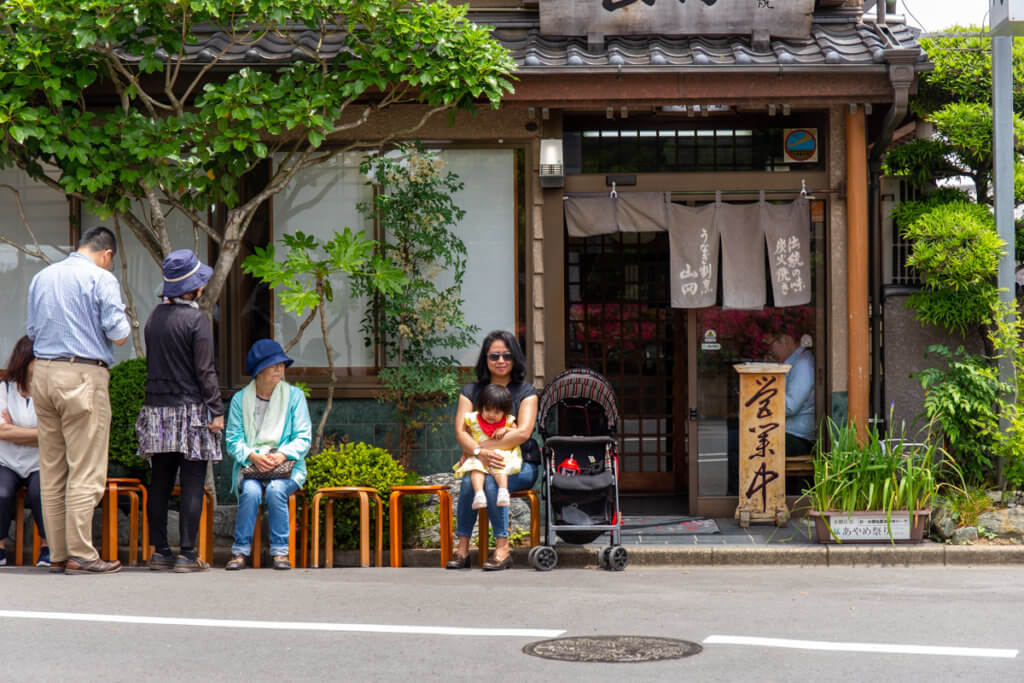 Yamada Unagi has two entrance doors, the front door faces the main road and, the second door is for access to second floor. We got a table at second floor. Hanna's stroller was kept at the small terrace outside the restaurant. Of course, we were not worried of losing it, it's Japan.
Like in most of traditional Japanese restaurants: no shoes inside. We took off our shoes and changed into in house slippers.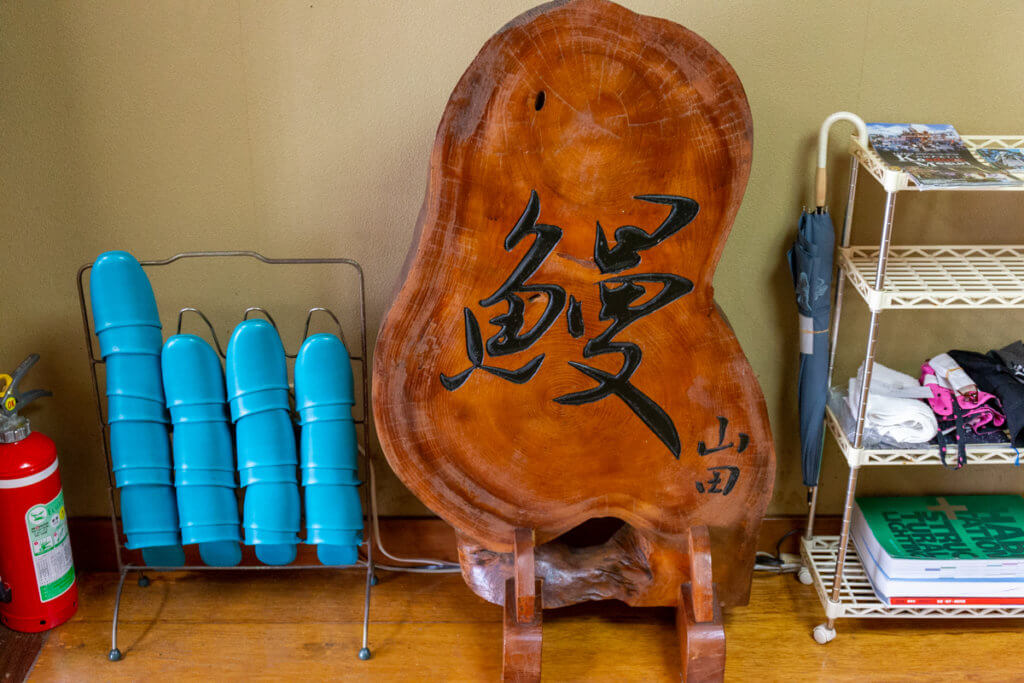 Menu is in Japanese, no English. This really is a traditional Japanese restaurant. No foreigner, other than me inside the restaurant. So, it was OK for me to be gazed at by most of the other customers. After staying in Japan for quite awhile, now I could translate what those gazes meant. "Why this foreigner is here", "How can this foreigner find this place". There were nothing wrong with their gazes.
We ordered basic unagi menu without any side dishes other than complimentary pickles and matcha green tea. It took another 30 minutes for the dish to arrive on our table. The food was only cooked after we ordered. That's why it took a long wait.
The restaurant has several dining areas: private rooms and common areas. It's big enough to accommodate many customers, but it's how the food is cooked and the kitchen capacity (and number of chefs) what make a long wait. I am not complaining here. It's a great dish at a famous restaurant. A long wait is normal.
Unagi is always served in a bento-like box, a much better quality box than ordinary bento. The long wait was paid off, that's what I thought when I saw a bento-like closed box served on our table.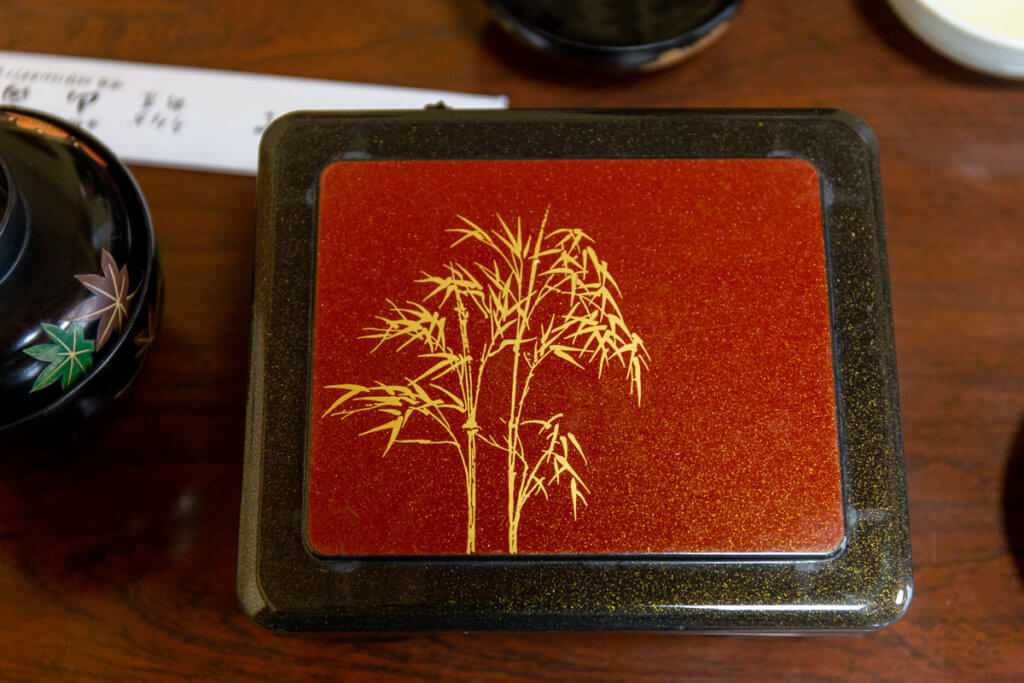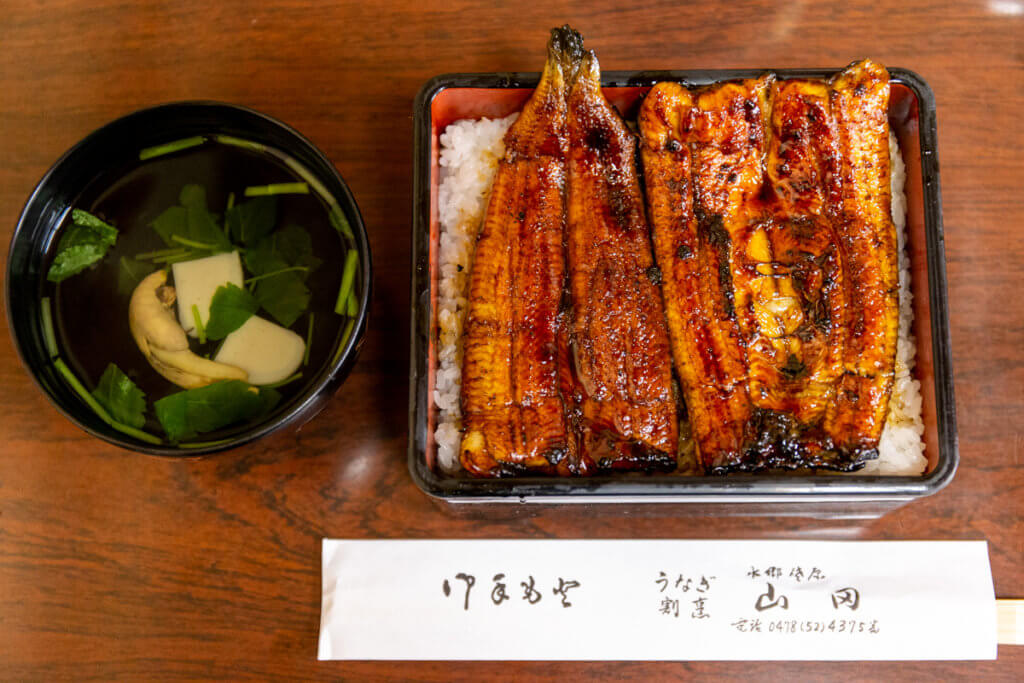 Once I lifted the lid up, yes! a perfect grilled freshwater eel on a bed of rice. I paused awhile, pampering my eyes with one of my fave dishes ever, then continued to open a bowl of clear soup placed next to the box. This bowl of clear soup is always part of unagi menu.
Was it good unagi? Was it worth queuing up for? Yes, Yes, Yes. Look at the size of unagi and how perfectly grilled it was. It looked like burnt a bit but trust me, it was perfect. The eel was so tender and juicy with dissolving fat. It was a wise decision to choose this restaurant in Sawara.
How about the soup, was it as special as the main dish? Never underestimate a side dish. It was a simple soup yet tasty and fresh. The parsley aroma was just about right. It wasn't overwhelming, a perfect proportion for a small bowl of soup. Inside the soup was, eel liver. Yummy,, there's no foul smell at all.
How much it cost? 3,800 yen for a set of unagi (Jikaju with Kimosui soup). Compare to Tokyo, this set of unagi is relatively cheap. The same kind of unagi (wild unagi, size, taste and restaurant's ambiance) usually costs over 5,000 yen.
Was it worth travelling to Sawara for unagi? I won't say so but if I ever visit Sawara again, I will not look for any other restaurant than Yamada Unagi.
Have you tried grilled freshwater eel?