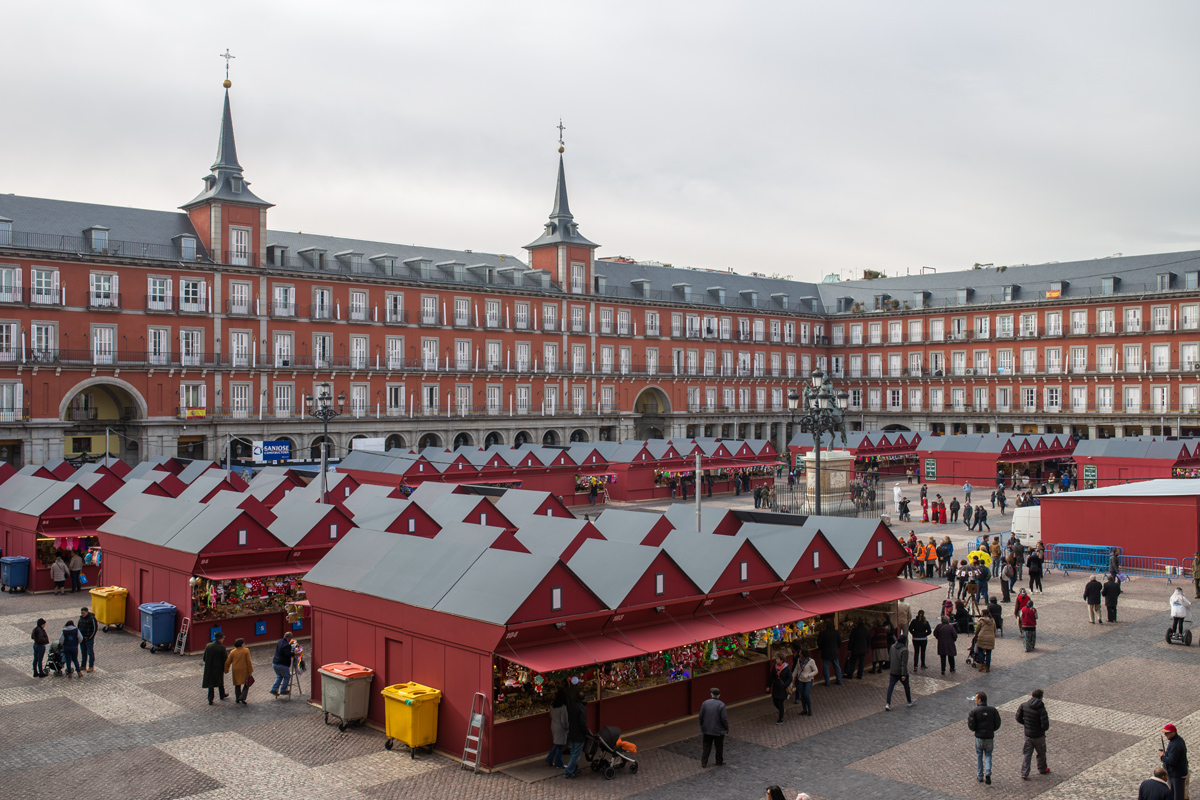 I have always dreamed of staying behind the white windows apartment in Plaza Mayor complex. I am sure I'm not the only one. Those white windows lining up facing Plaza Mayor square are great place to stay. Not only they are so Instagramable but also within walking distance other popular spots.
I could not be happier when finding out an Airbnb apartment in Plaza Mayor was available for our stay. What could be better than staying in the most famous spot, Plaza Mayor, when in Madrid. Better yet, there is Christmas market at Plaza Mayor square at this time of the year. My dream was about to come true.
Ikumo was slightly hesitant staying in Plaza Mayor at first. He was worried the noise might troubled Hanna but then he too was excited about our stay. It was not everyday we could secure an Airbnb apartment located in a great location such as Plaza Mayor. We would only be visiting Madrid for a short time anyway. So, we booked the apartment.
The apartment sits on the second floor with a direct view to Plaza Mayor square. Size wise, it is an apartment for a family of four with two bedrooms. The owner was there to greet and brief us a to z about the apartment and the neighbourhood. A nice apartment came with a nice owner. What made us happy was he prepared a baby cribs and blanket for Hanna. He is the most prepared Airbnb we ever come across so far. Madrid city guide, a list of recommended restaurants and cafe and half dozen of beer glasses in the fridge are just a few sign how serious the owner is about making a comfortable stay for his guests.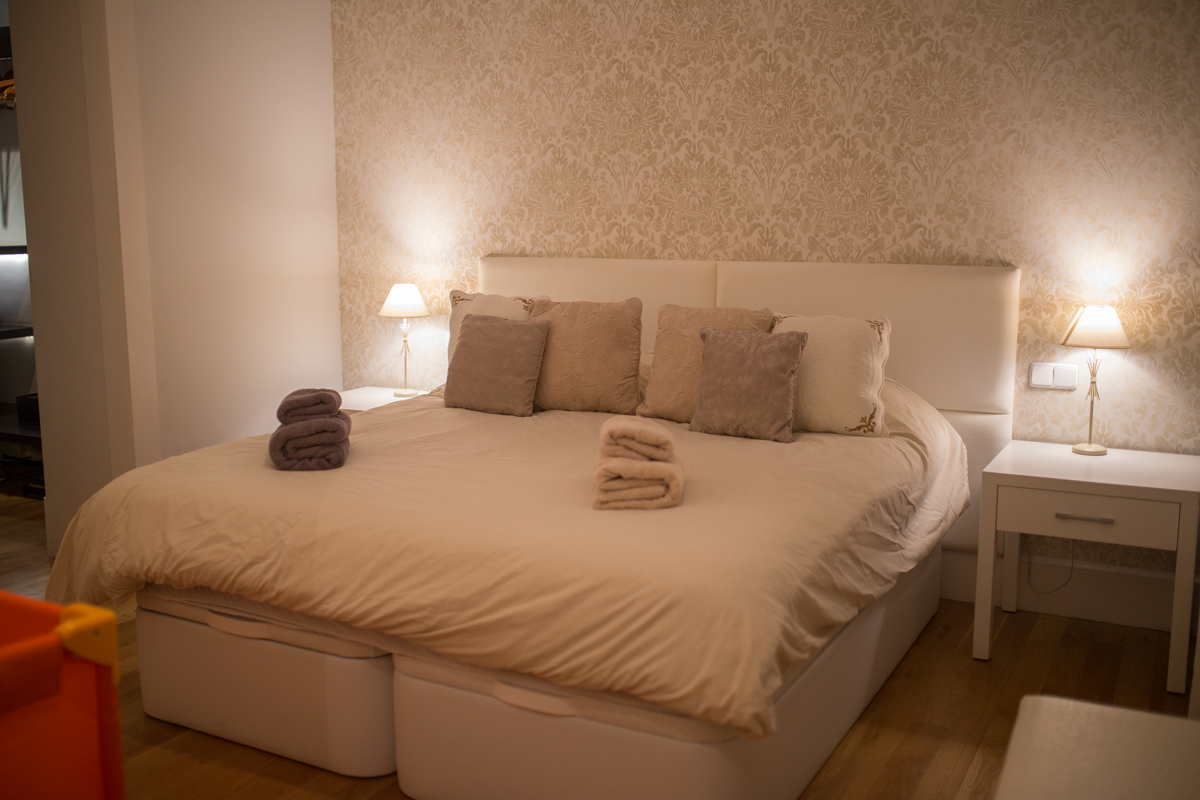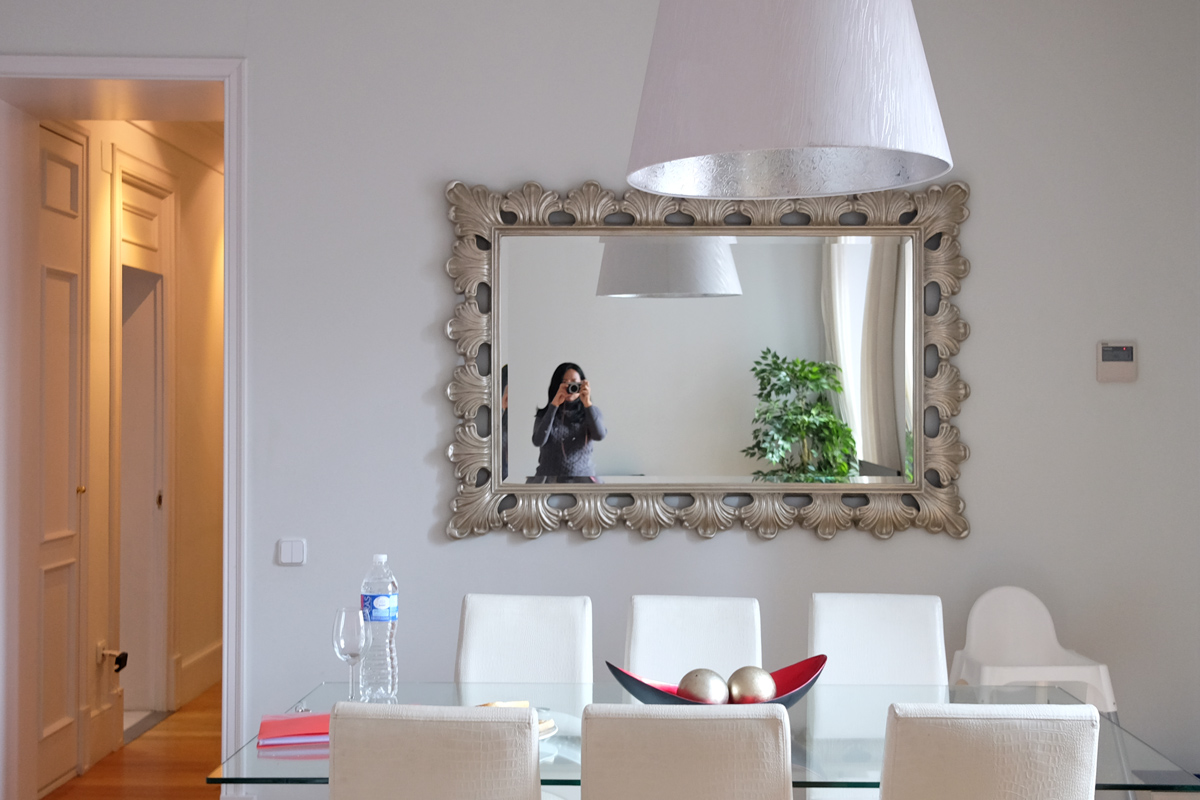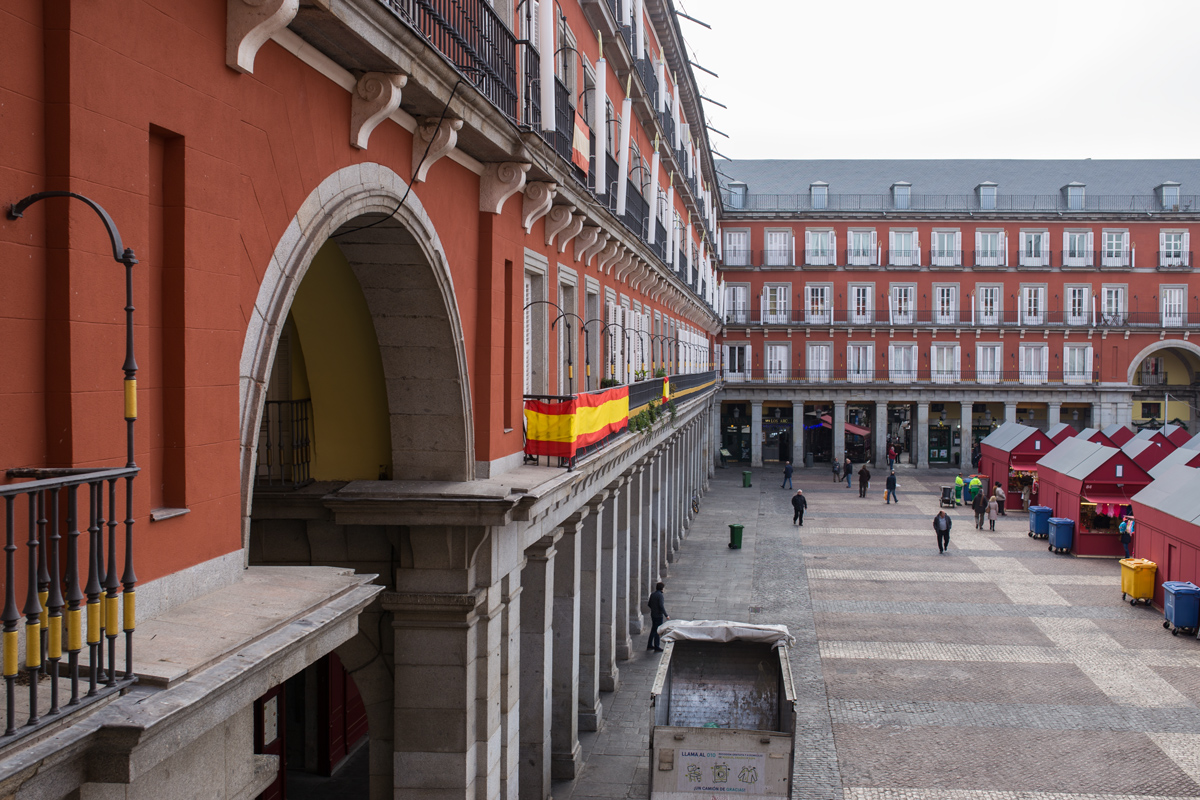 With Christmas Market at Plaza Mayor squre, the night view from the window was like a postcard.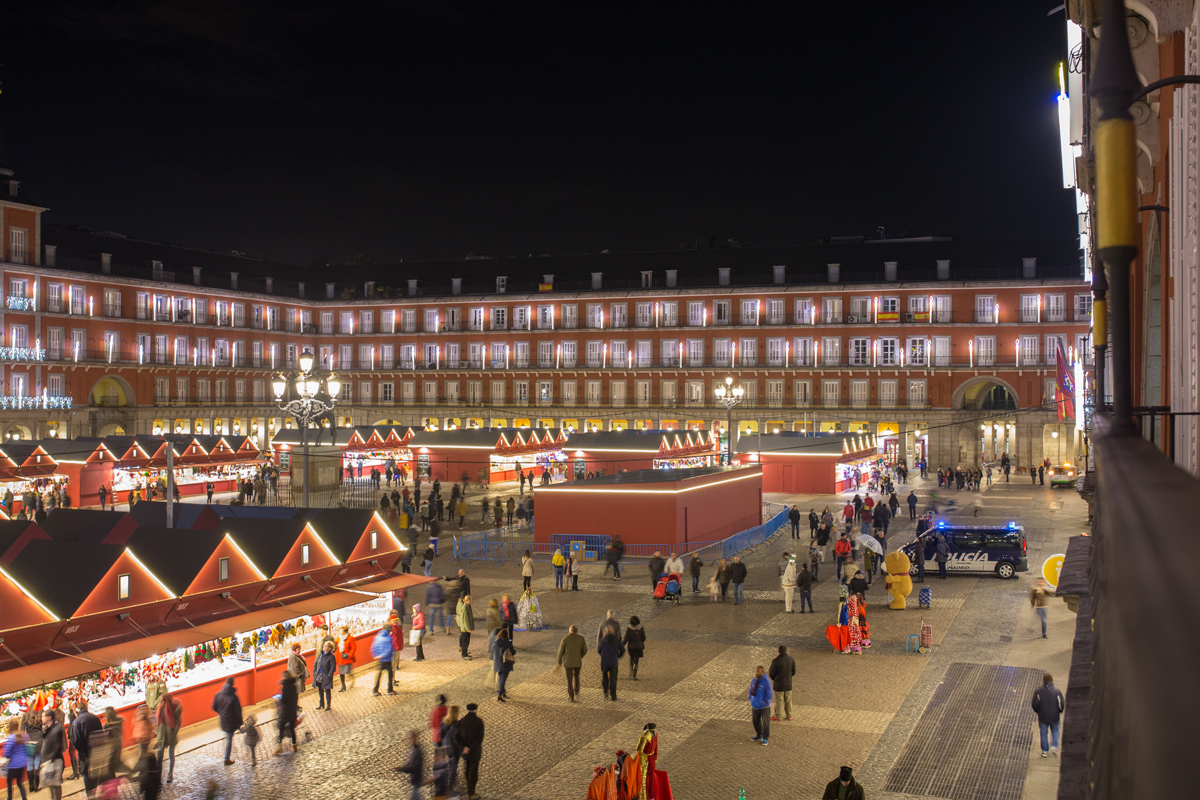 Which area of Madrid you like to stay the most? Do you prefer staying close to the tourists spot or slightly far place to avoid the crowd?