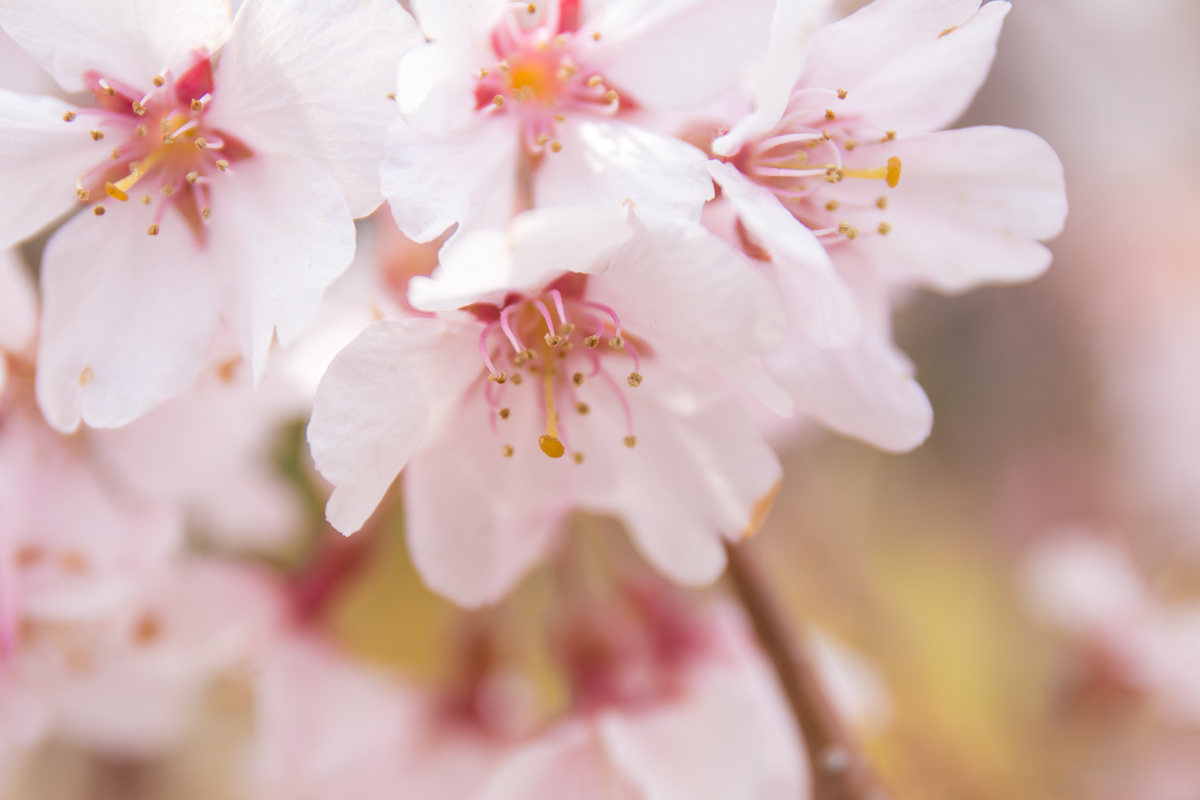 Cherry blossom bloomed and reached its peak by early of April since 2014 to 2016 in Tokyo. I used to confidently suggest friends to visit Tokyo and other cities in Japan from 28 March to early April for sakura (cherry blossom) viewing. The weather proved me, and others in Japan, wrong. It is not the case this year. It's early April now, Japan's most iconic cherry blossom Somei Yoshino has yet reached the peak. Tokyo temperature has yet rising. It's still relatively cool in Tokyo and rain always in the forecast.
There are different types of sakura but Somei Yoshino is the most famous and most awaited. It's the most fragile and short lived sakura amongst all types. When Japanese say sakura it refers to Somei Yoshino only. Other types of sakura is always called by its type.
I can't wait for sakura to reach it peak. Sakura cherry blossom viewing is the most awaited moment of spring no matter how often you have experienced it. I have been wandering around trying to photograph Somei Yoshino sakura I could ever find. They are still in slumber, waiting patiently for the warm temperature to wake them up. In the meantime, I am happy finding different types of cherry blossom and appreciate the beauty in different colour and shape. I wrote this post as a reminder to myself to appreciate different types of cherry blossom. Just because different types of cherry blossoms are not as famous as Somei Yoshino, that does not mean they are less beautiful. By saying this, I put an end to my ignorant question which I frequently ask my husband "is this the real sakura".
Kawazu Zakura

This is Kawazu Zakura which usually blooms from early February to early March. Like its name, this pink cherry blossom is originated from Kawazu, Izu peninsula, southwest of Tokyo. It was 16C when we visted Kawazu last February. Check out here for more story on Kawazu Zakura.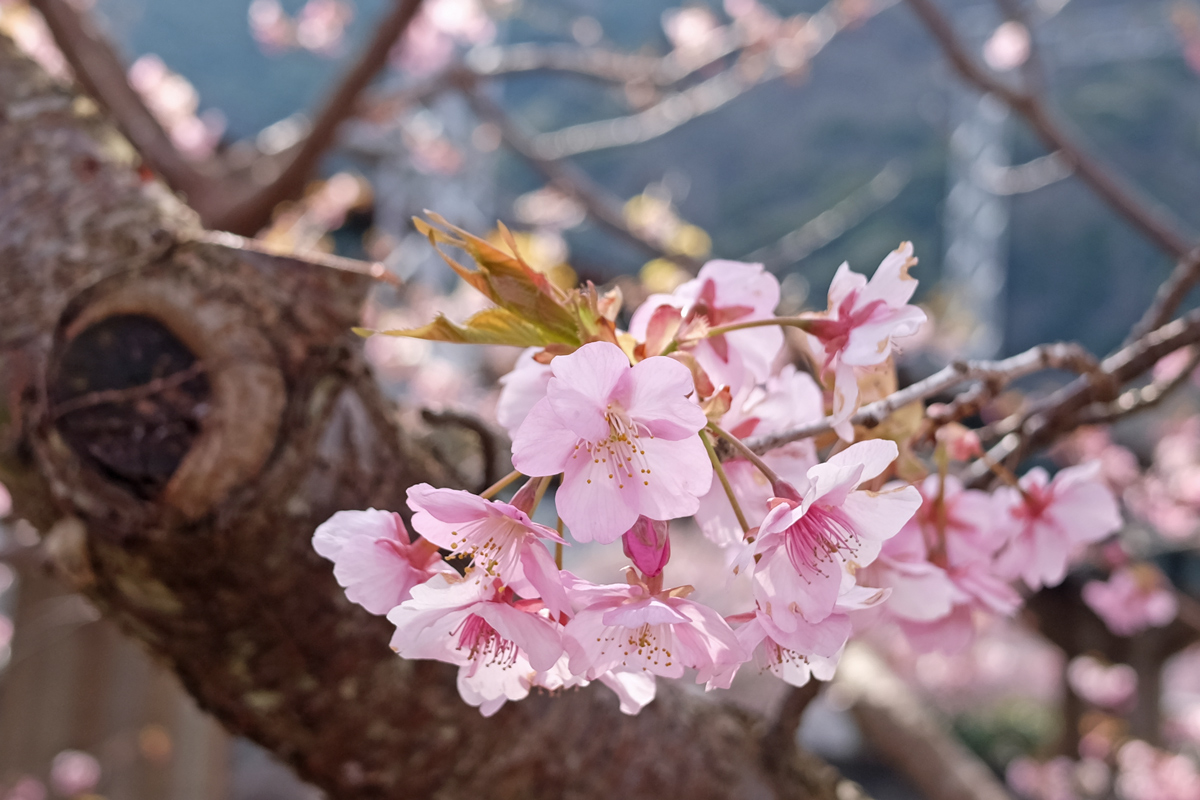 Few weeks after Kawazu zakura bloomed, other types cherry blossoms start blooming one type after another.
Kanhi Zakura

This sakura is called Kanhi Zakura. It may look tired but it can stand the strong wind and rain. Because  of its shape, I always thought this type of cherry blossom would easily blown by the wind. It can last two weeks or even much longer time.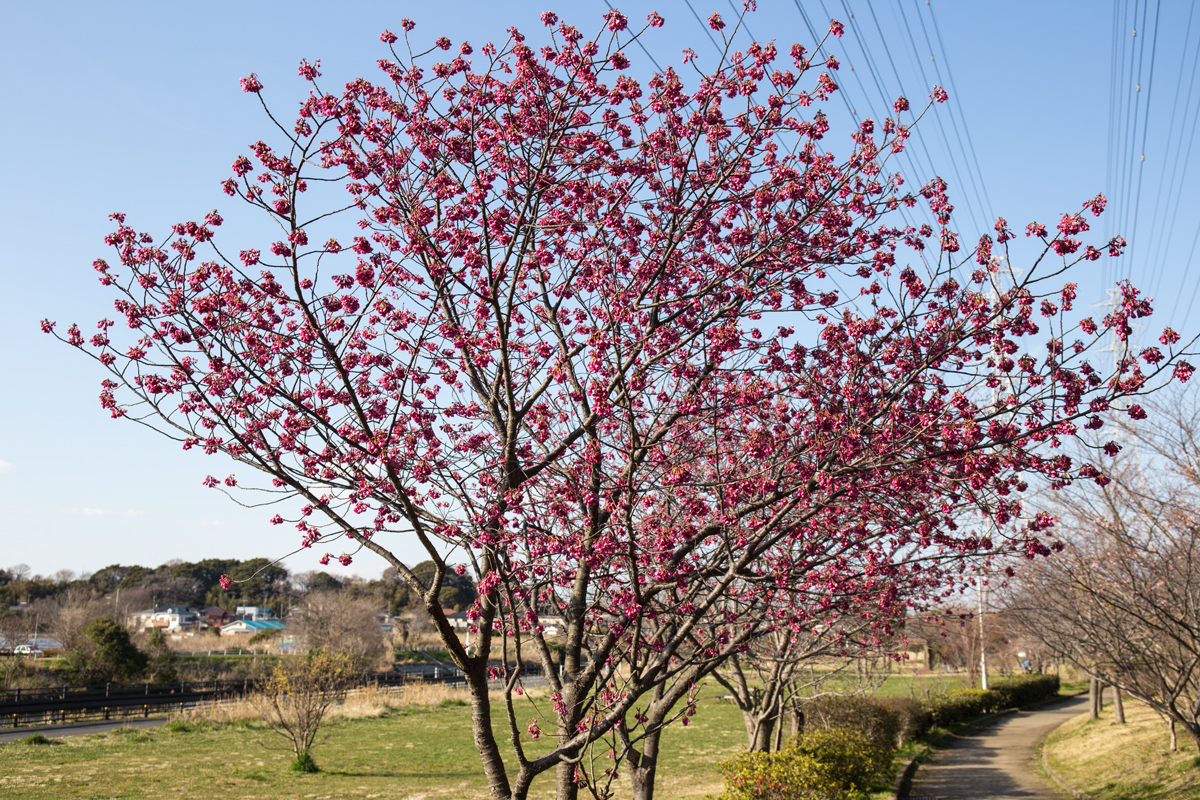 Yoko Zakura

At this time of the month, Yoko Zakura can easily be found in Tokyo. It is too sakura family members. Its bright pink colour will always be photography friendly especially on a bright sunny day. As a photography enthusiast, Yoko Zakura is my favourite.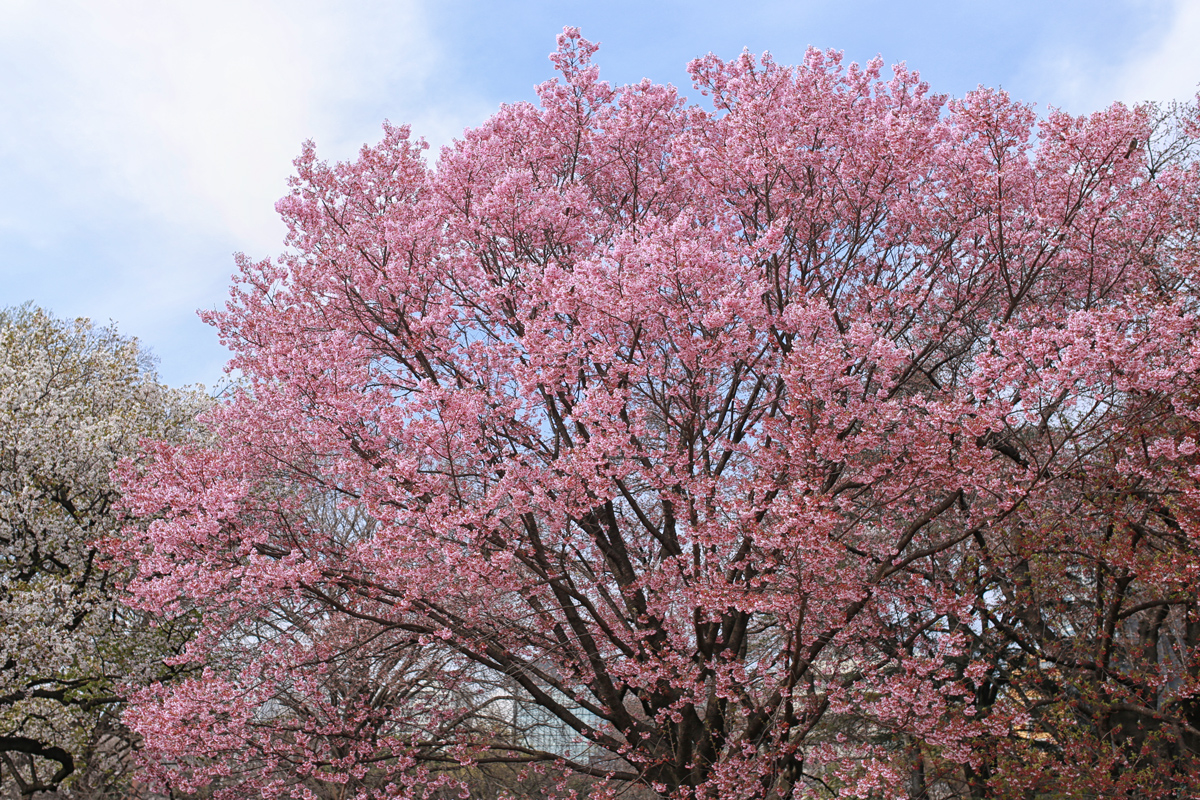 Oshima Zakura

This is Oshima Zakura. The flower always appear with its leaf. Oshima Zakura lasts for weeks after opening up and can stand strong wind and rain. It's white in colour and has only five petals.
Shidare Zakura

The next type is Shidare Zakura. Shidare means "weeping", originated from the shape of the tree. I often mistaken Shidare Zakura for Somei Yoshino until today. The worst thing I ever said to Shidare Zakura was "why this sakura looked different". Of course it looks different than the most popular one because the two are different types.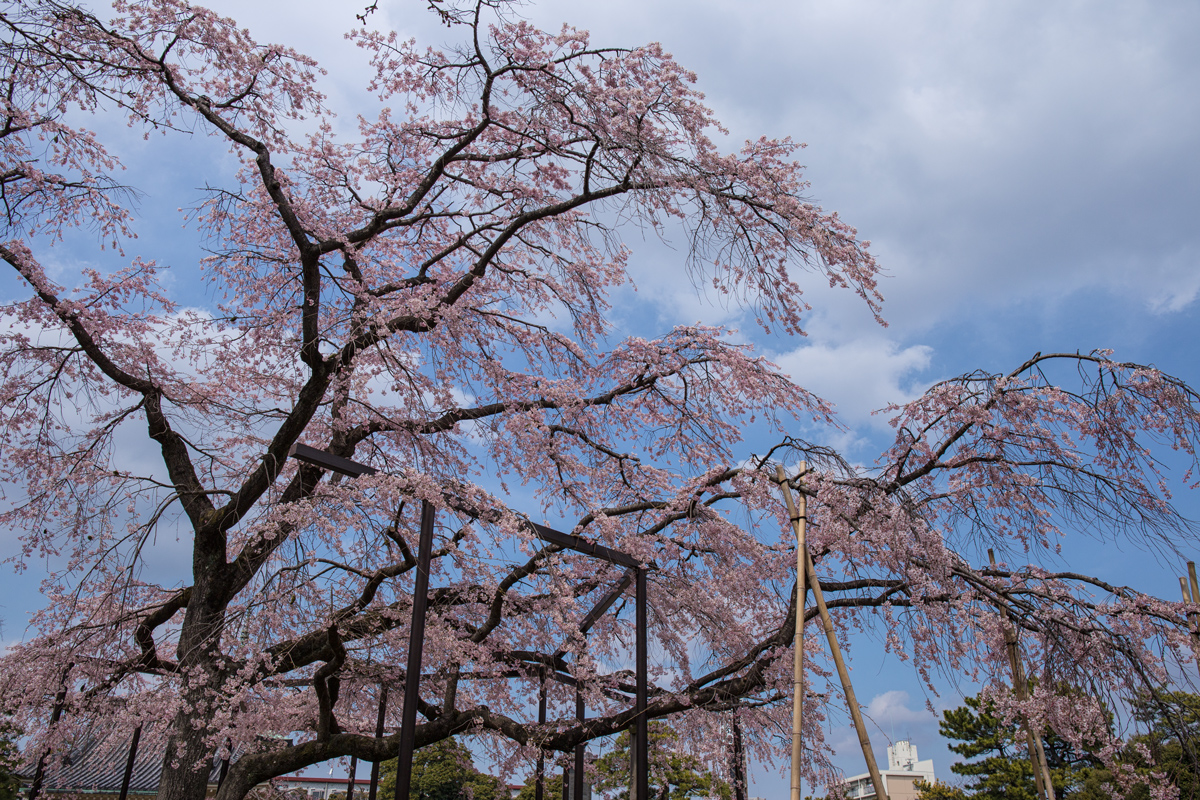 Somei Yoshino

The most popular cherry blossom, Somei Yoshino will soon reach its peak in Tokyo. Check out Tokyo's best places for sakura cherry blossom' viewing.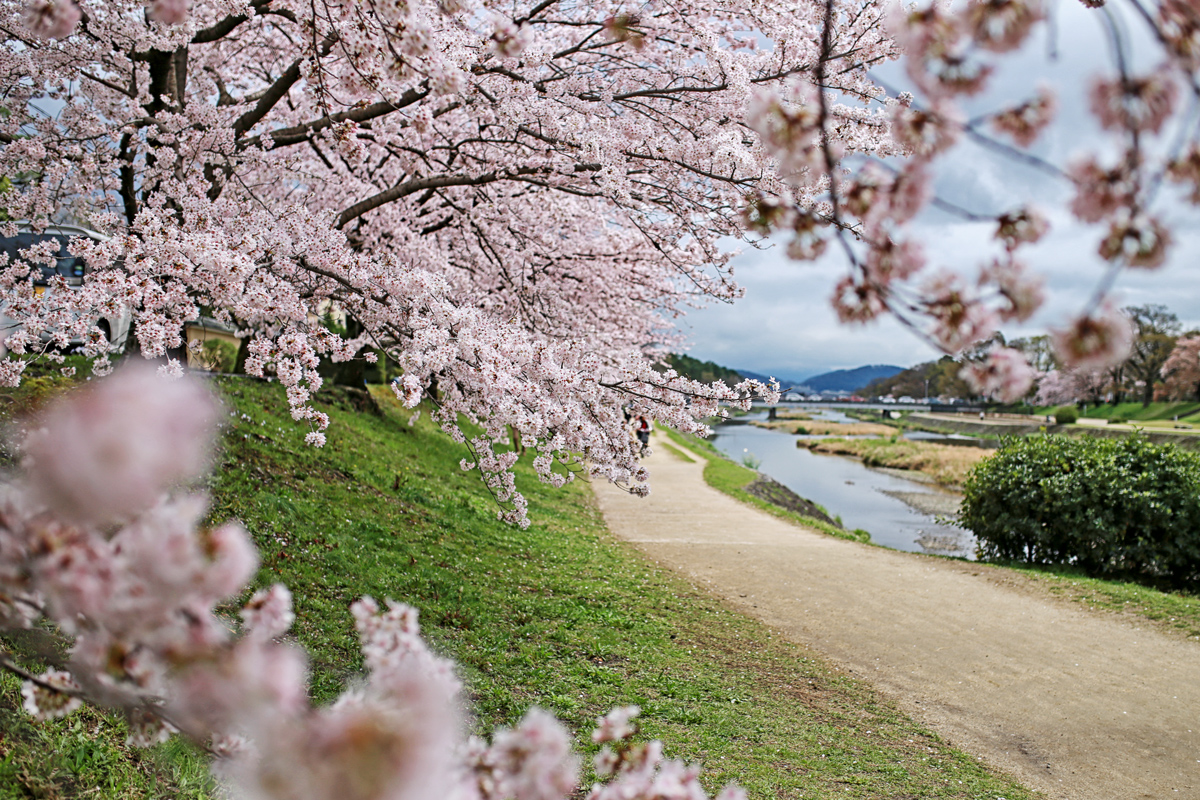 This picture was taken from our trip to Kyoto last year when sakura were at its peak. Here is the best places for sakura cherry blossom viewing in Kyoto.
Do you have cherry blossom where you live? What is your favourite cherry blossom type?