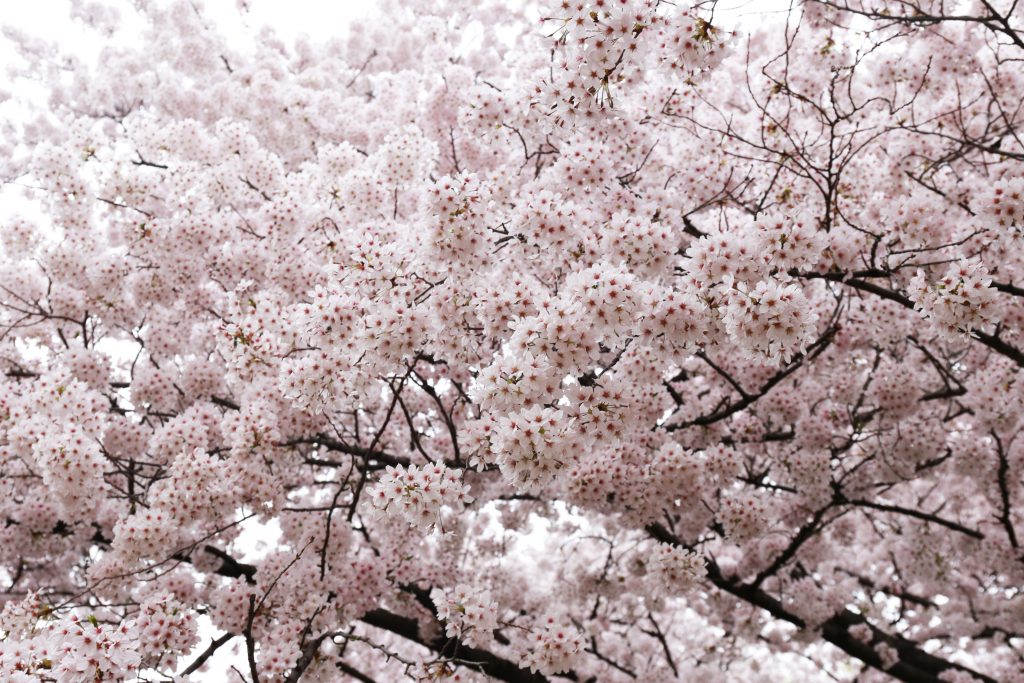 Visiting Tokyo during cherry blossom (sakura) festival can be overwhelming. Sakura trees can be found in many places but only some have the most famous sakura type, somei yoshino. The older the cherry blossom trees are the more stunning the shape of cherry blossom sakura flowers will be.
Here are some practical tips for Sakura viewing:
Sakura viewing or hanami is one of the oldest Japanese tradition. Try to have a small picnic under the sakura trees and blend with the local crowd. A small size plastic mat from 100 yen store is strong enough for 2 x picnics.
Early birds always get the best spot
Never hold or the flowers. Even though there's no written rule about it, the local hate it and you can get scolded (I've seen some)
There are more than enough places for hanami or cherry blossom viewing in Tokyo. Here are the best spots for Sakura viewing in Tokyo:
Shinjuku Gyoen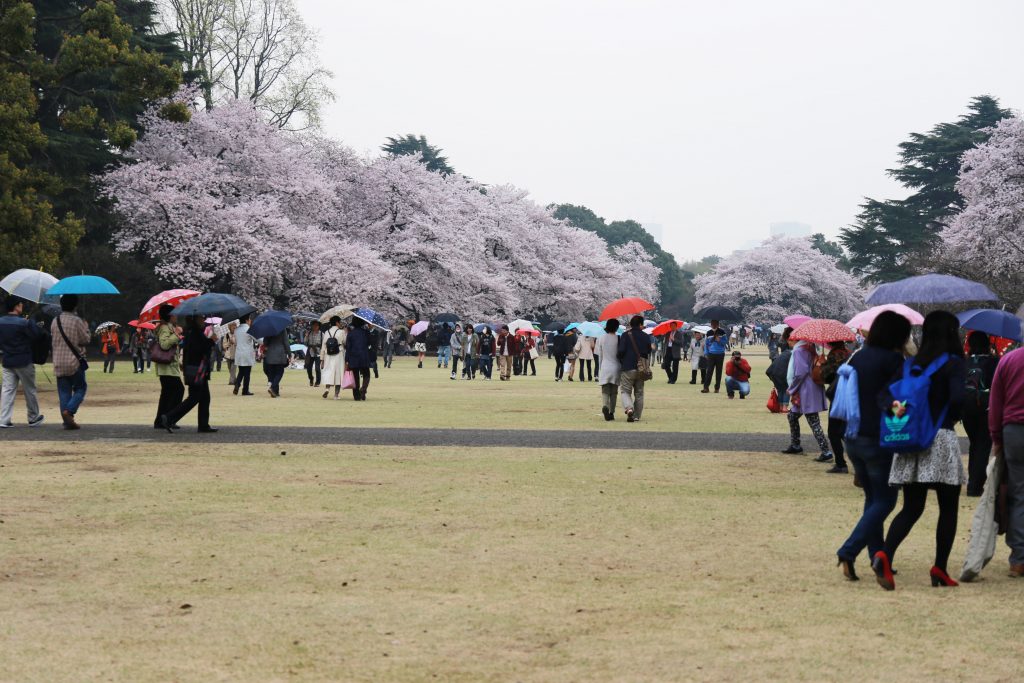 With over 1,000 Sakura tree on its massive lawn, Shinjuku Gyoen is the best place for Sakura viewing or Hanami. Shinjuku Gyoen has all types of Sakura which bloom from early to late spring. There is always space for picnic in this park. Bringing food and non alcohol beverages are allowed. On cherry blossom season, security officers will check visitors bag before entering the park. Shinjuku Gyoen opens from 0900 to 1630 (last admission at 1600). Entrance ticket: 200 Yen (adult), 50 Yen (student).
Getting there: take Tokyo Metro Marunouchi line stops at Shinjuku Gyoenmae station or JR Sobu line stops at Sendagaya station
Ueno Park 
Tokyo's most crowded Park in spring has a beautiful pond, Shinobazu Pond that has Sakura trees on its sides. It is always difficult to find space for picnic in this Park because most of the space is already marked with picnic carpet. Ueno Park opens all day, no entrance fee.
The most crowded spot of the Park is Shinobazu Pond. The next thing to do after Hanami and picture takings is trying the street food at Shinobazu Pond. From takoyaki, okonomiyaki, boiled potato, grill squids, kebab, grilled fish to giant turkey legs are lining up on the lake's side. Minus point: Ueno Park is flooded with people which makes it difficult to take selfie with Sakura.
Getting there: JR, Tokyo Metro Hibiya, Tokyo Metro Ginza, and Keisei lines can reach Ueno station
Yoyogi Koen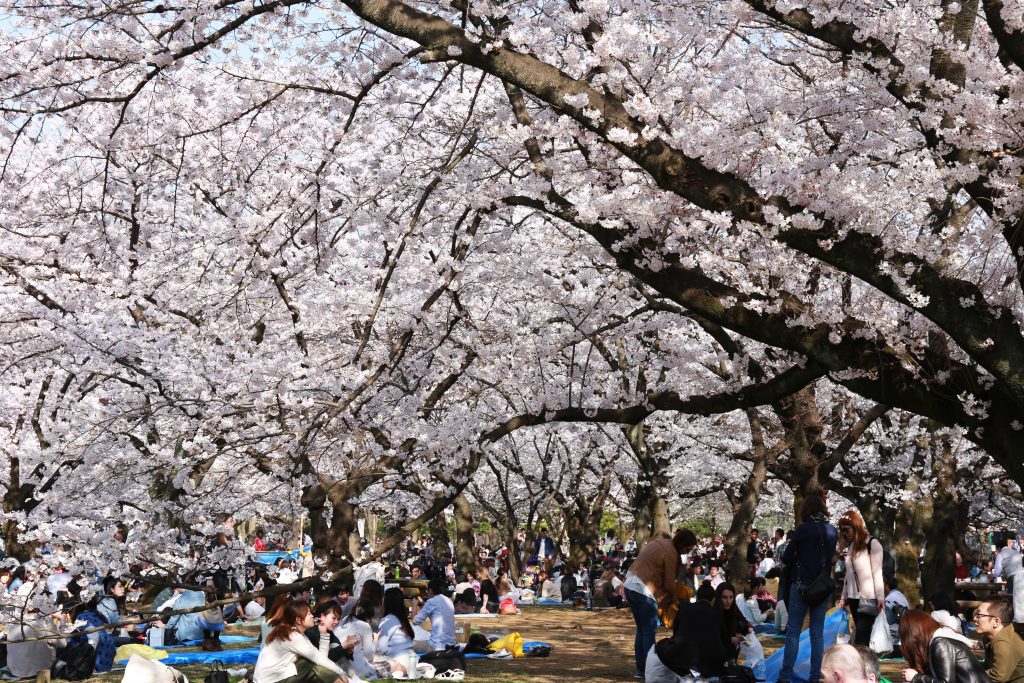 Although Yoyogi Park (Yoyogi Koen) is less crowded compare to Ueno Park, the Sakura here match the beauty of those in Ueno Park. It is a good place for picnic too. Opens all day and no entrance fee. There are food stalls inside the park.
Getting there: take Tokyo Metro Chiyoda line stops at Yoyogi Koen station
Meguro River
Around 800 or so old Sakura trees spanning along Meguro river bank making this place looks nothing but breathtaking. There's no picnic space available anywhere near Sakura trees. There are many cafes and restaurants adjacent to the river but only few has direct view of the river (sadly, crowded with long waiting list when we were there). Meguro river is also famous for illumination festival in December.
Getting there: Tokyu Toyoko or Tokyo Metro Hibiya line stops at Nakameguro station
Inokashira Park 

There are plenty of things to do at this one of Tokyo's most popular parks, whether it is sitting under Sakura trees, picnic, pedaling the duck boats or just strolling around the park. And there is always enough space for picnic at the the park. Restaurants are always crowded during cherry blossoms season, it's best to pack small bites if you come during lunch time.
Getting there: JR Chuo line stops at Kichijoji Station or Keio Inokashira Line stops at Inokashira Koen Station
Sumida Park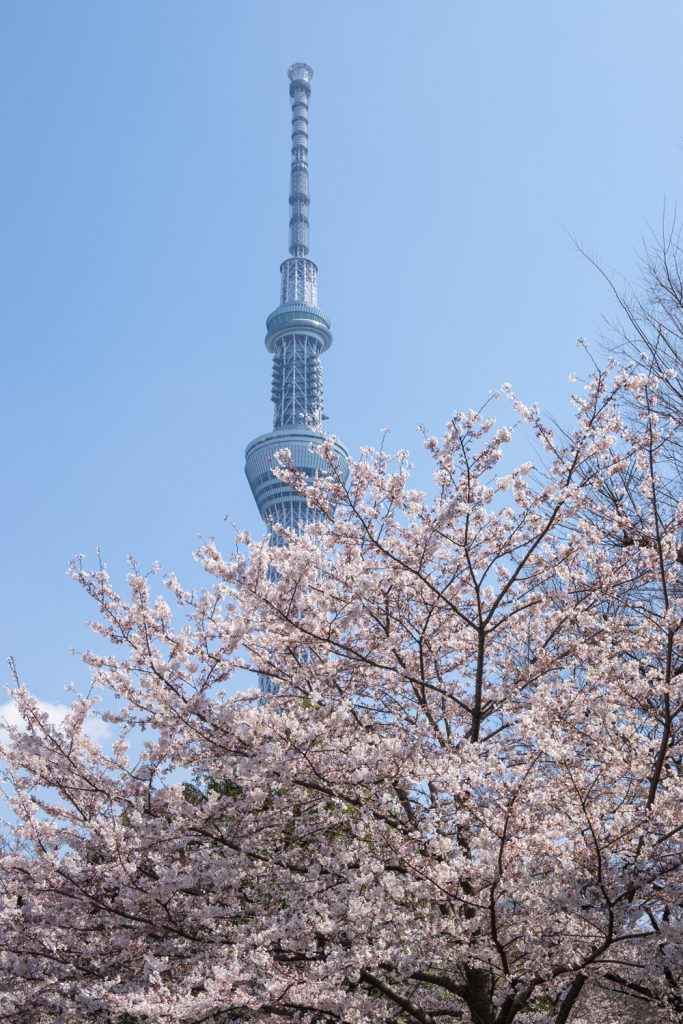 Sumida Park stretches along the Sumida river with a view overlooking Tokyo Sky Tree and Asahi Flame. It is located within a walking distance from the famous Asakusa Temple (Senso-ji). Since this place is walking path, picnic space is limited, especially if you come after 10 am.
Getting there: Toei Asakusa, Tokyo Metro Ginza or Tobu line stops at Asakusa station
Chidorigafuchi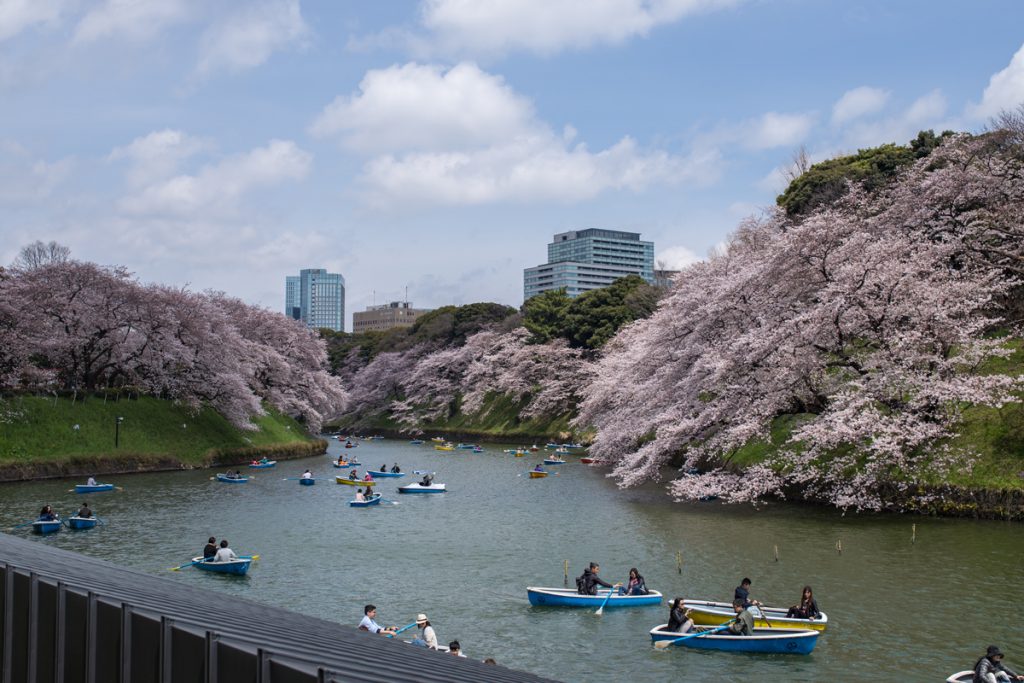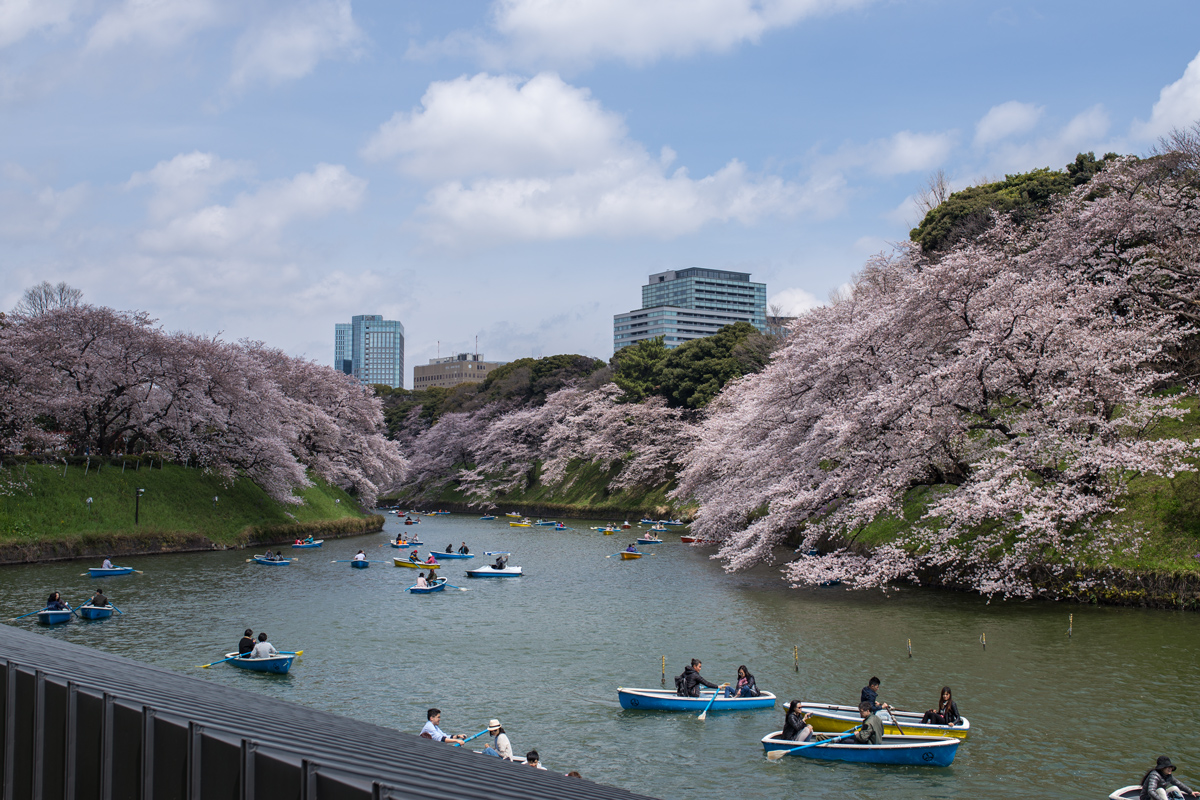 Couples paddling the boat with hundreds of Sakura trees lining up on by both sides of the moat makes Chidorigafuchi a must-see place while Sakura blooms. Chidorigafuchi is located at Northwest of Imperial Palace so taking walk to the Palace yard is also worth doing.
Getting there: Tokyo Metro Tozai, Tokyo Metro Hanzomon and Toei Shinjuku lines stop at Kudanshita station
Sakurazaka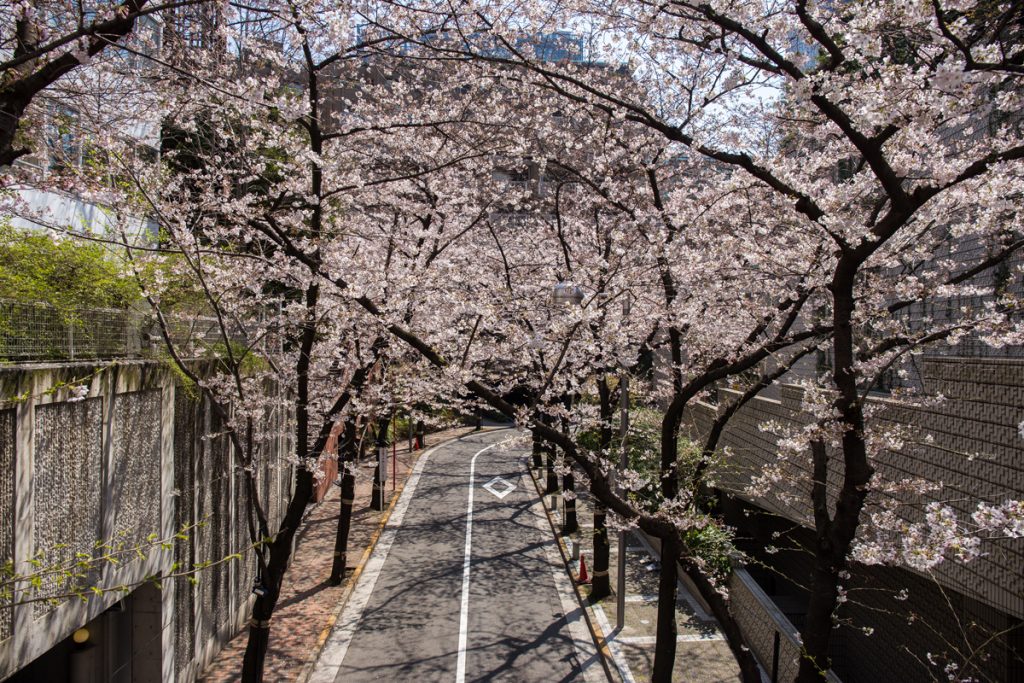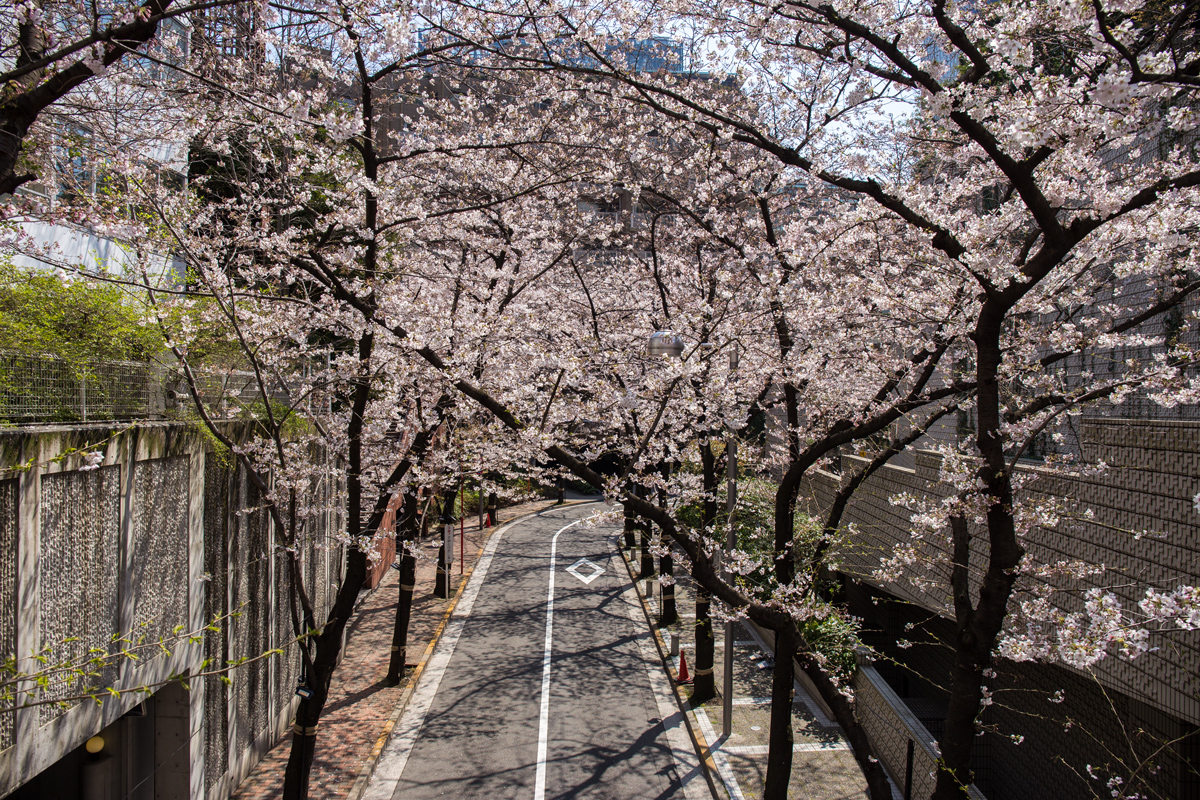 The advantage of being Tokyo resident is having more than enough opportunities to explore the city's off the beaten path. I found this cherry blossoms spot while browsing around the area. Without Sakura, the street of Sakurazaka is merely a regular street you pass by to office. For me this is the only place where I can view Sakura without that much crowd. The best place for for picture taking is on the bridge overlooking the street where Sakura trees are lining up on the both sides of the road.
Getting there: Tokyo Metro Namboku line stops at Roppongi Itchome station or Tokyo Metro Ginza/Tokyo Metro Namboku line stops at Tameikesanno station
Where is your favourite sakura viewing spot in Tokyo? I'd love to hear from you.