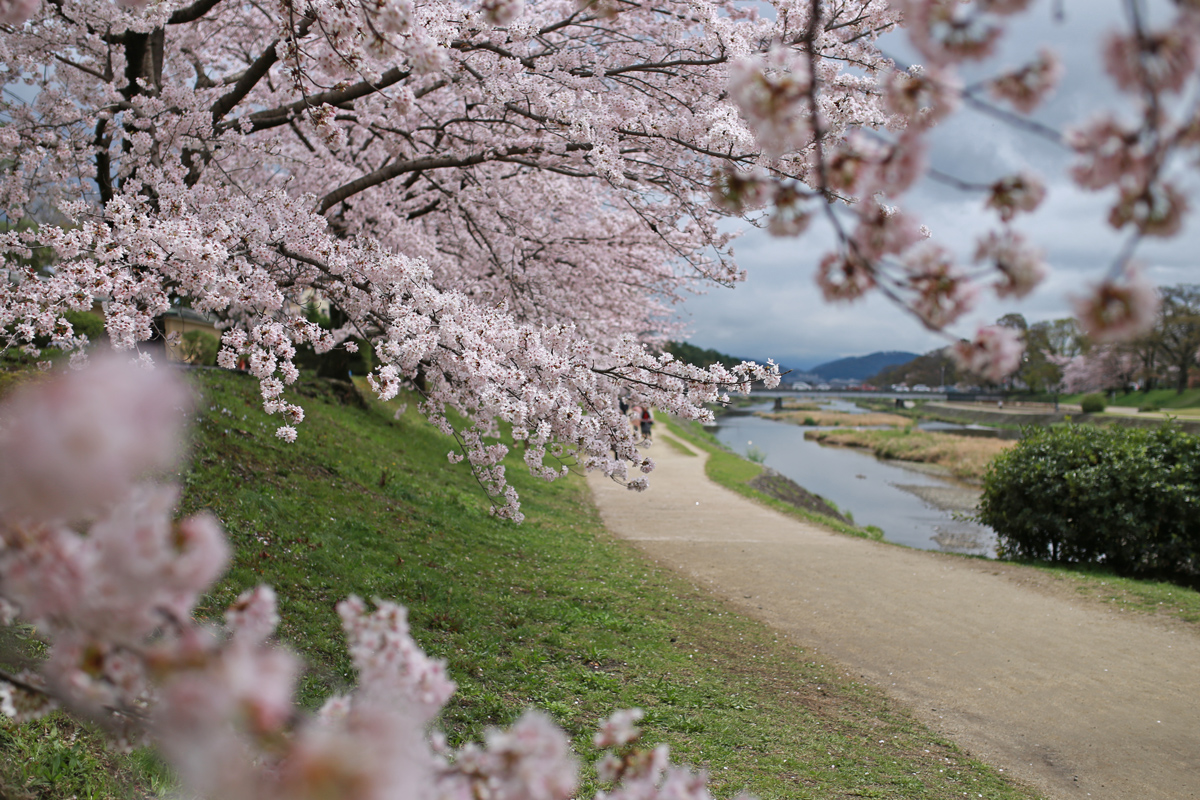 Kyoto is one of Japan's most popular cities at all times of the year. To see World's Heritage Sites and experience local cultures (like traditional Japanese dining and wearing kimono) are usually the main reasons to visit Kyoto. In spring, another strong reason to visit Kyoto is to see cherry blossoms (sakura). Sakura viewing is known as "hanami" in Japanese. Hanami is part of Japanese culture that has been passed along through generations.
Visiting Kyoto in sakura season can be overwhelming, not only because of so many places to go to but also the immense crowd in all popular places. Kyoto will always be tourists city, like it or not popular places will always be full of people in any time of the year. In spring, however, Kyoto will become even more crowded that it usually is. There are so many places for cherry blossoms viewing to see if only we have enough time. I've picked up some best places for cherry blossoms/Sakura viewing from our recent visit to Kyoto.
Here are the best spots for cherry blossom viewing in Kyoto:
Kamogawa River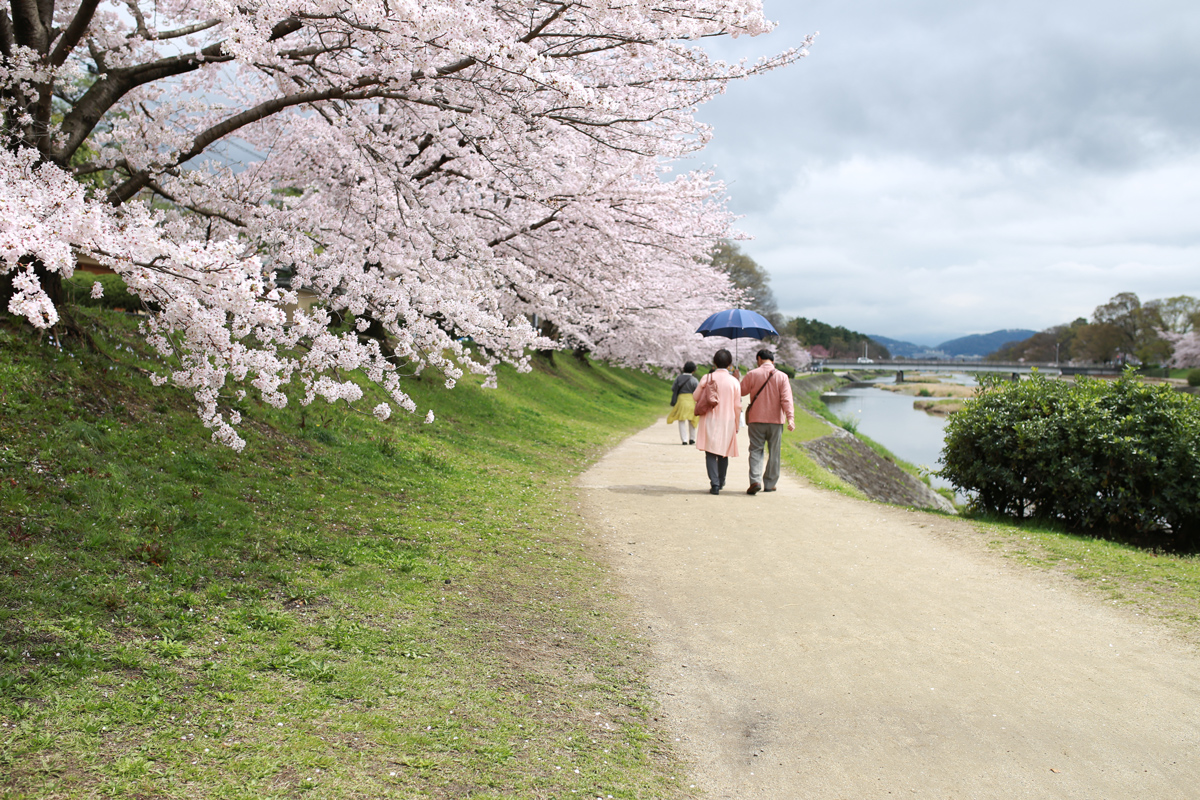 The most popular spot at Kamogawa River is the one closer to Gion area. There are not many cherry blossom/sakura trees at that part of the river.
If you go to the other side of the river, you'll reach a quiet place away from the people with more than enough sakura trees to take pictures of. It is anything but a stunning place to be during sakura season. The upper road of the river bank is even more gorgeous. The sakura trees line up forming a tunnel-like shading the road from the sun, make any passerby does not want to leave the place. I know for sure I would not want to leave.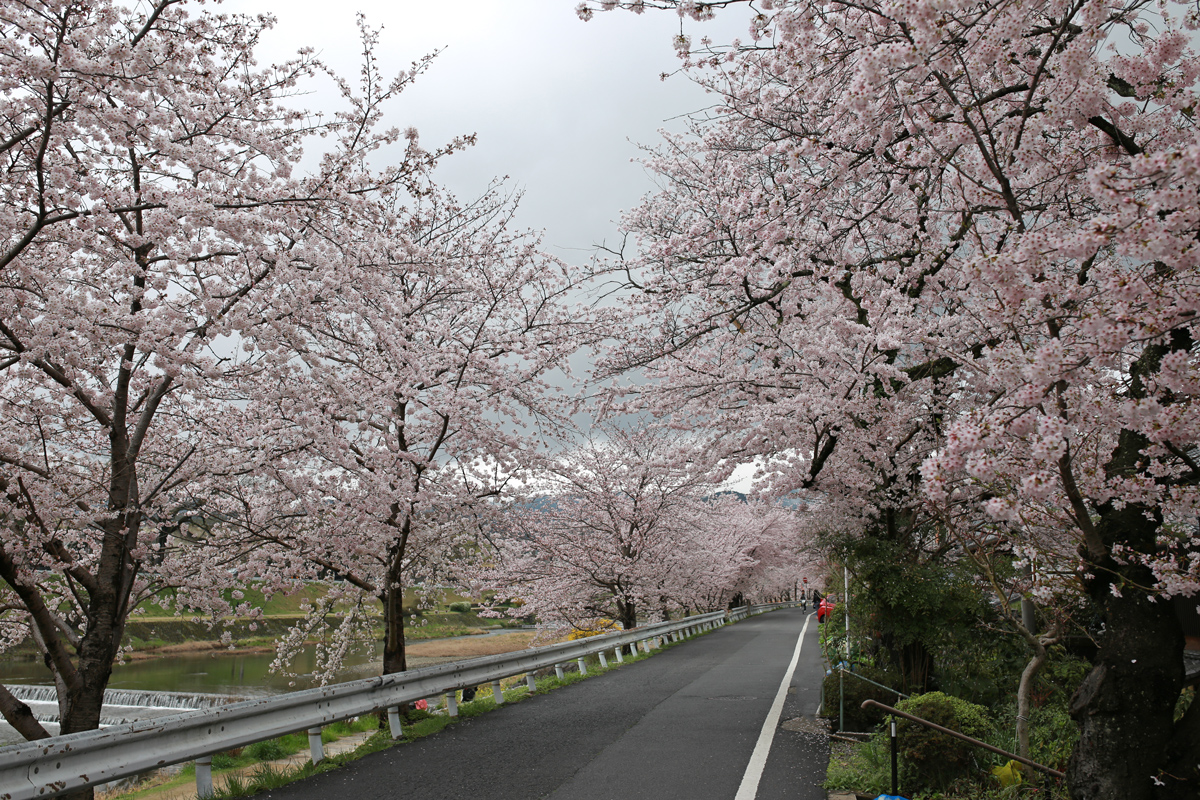 If I am to pick only one spot for sakura viewing in Kyoto, this would definitely be my pick. There is no other place as serene as this side of Kamogawa River in Kyoto when cherry blossoms bloom.
If you are not the biggest fan of walking, the nearest bus stop to this place is Kamigamo shobuen cho.
Keage Incline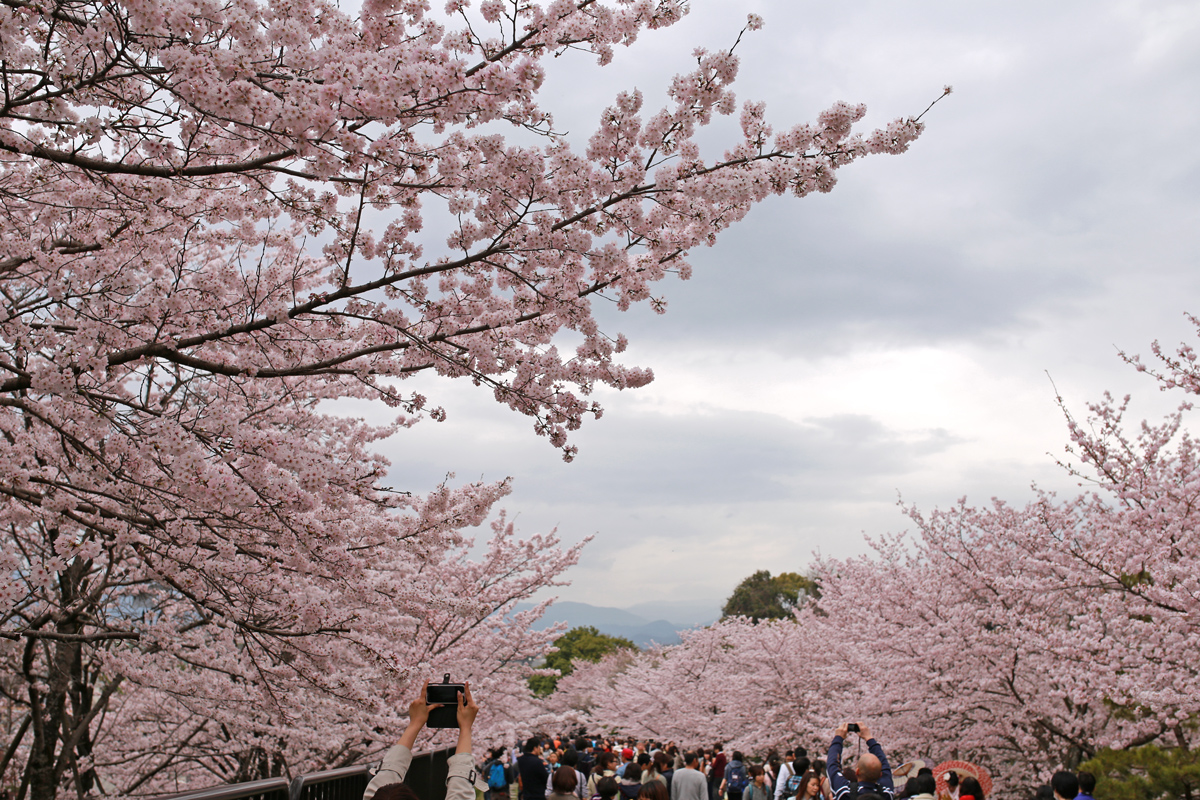 What makes Keage Incline popular is the Sakura trees stretch along the inclination and the railway, a perfect combination that makes gorgeous pictures. This is extremely popular place, from family, couples, friends, solo traveller to wedding couples are flocked into Keage Incline in sakura season. Picnic is possible but given the numbers of people passing by, this is not a good place for picnic.
Philosopher's Path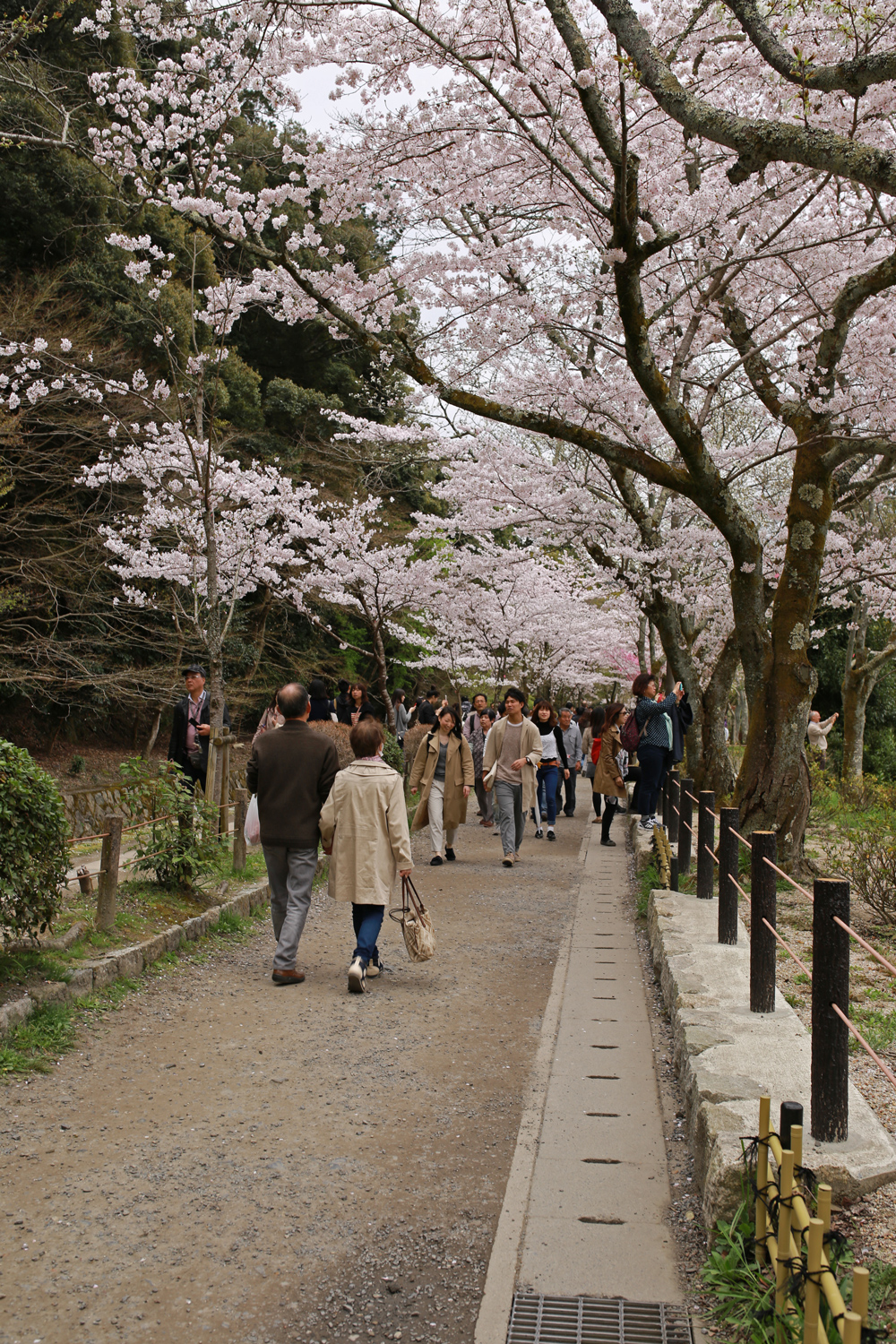 Philosopher's Path (Testugaku-no-michi) seems like a common path with some Sakura on its sideways before you reach the river bank. The further you walk down the path, that is 1.8 km in length, the more Sakura trees you can find and the more stunning the view is. Philosopher's Path can easily be reached by walking from Silver Pavilion/Ginkakuji Temple.
No space for picnic but there are cafes and restaurants along the path. Best time to visit: early morning or late afternoon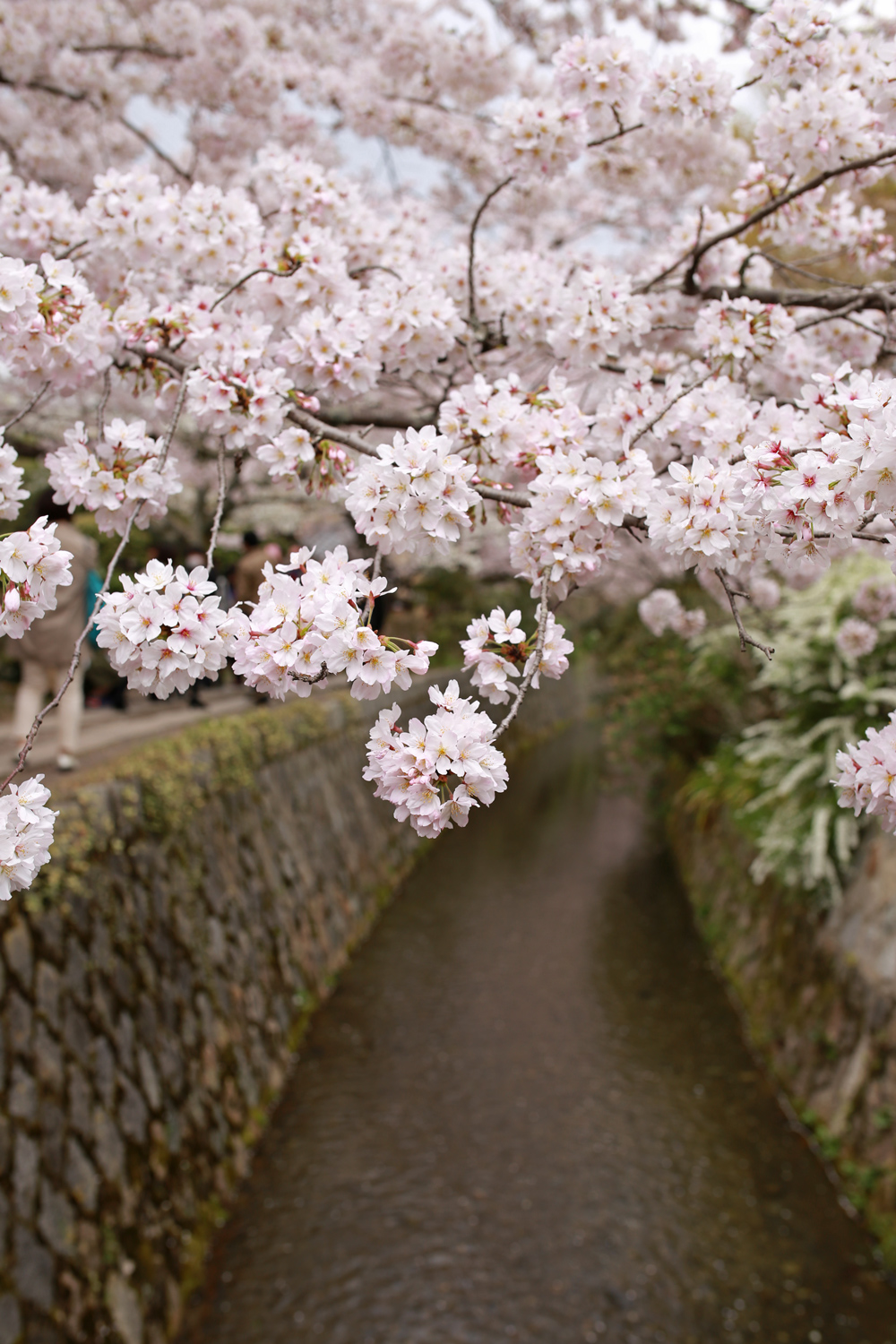 Kiyamachi Takasegawa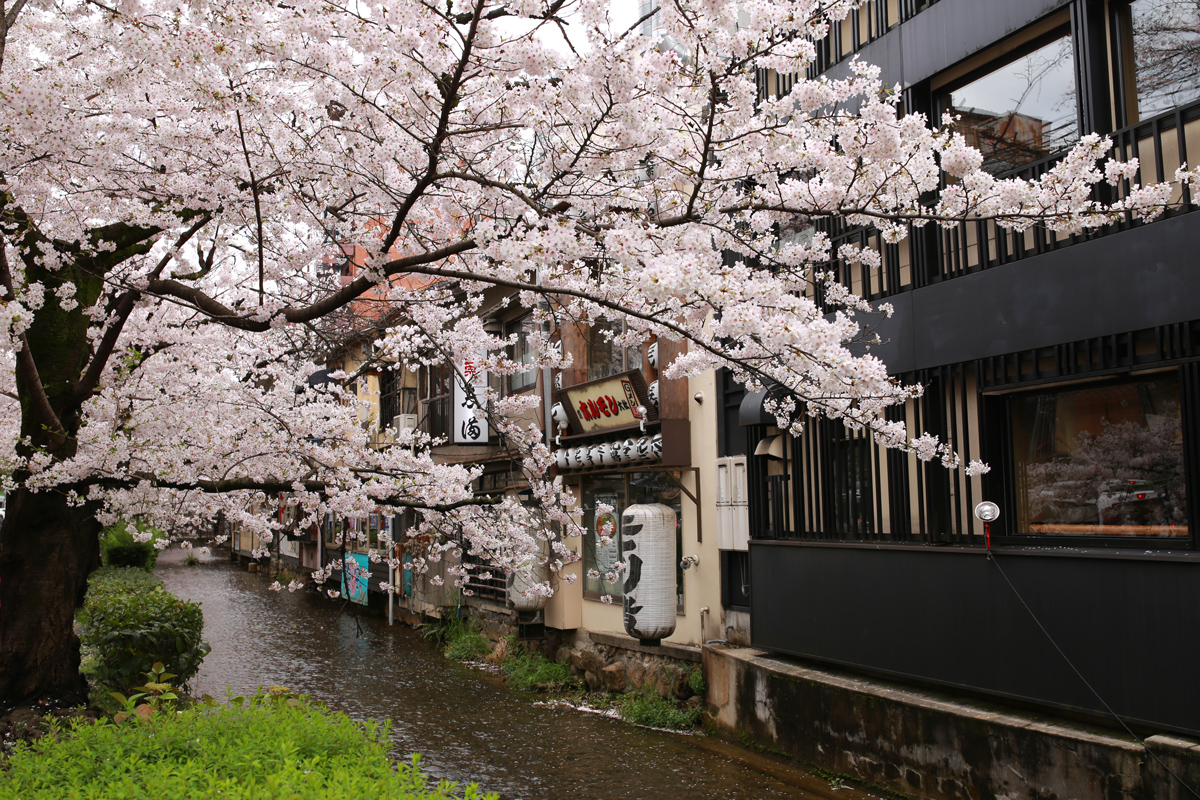 Kiyamachi Takasegawa is within walking distance from Gion area. What makes this place great for Sakura viewing is that Sakura trees stretches along the river bank with old design buildings at the other side of the river. And there are enough bridges to take selfie or wefie from. No picnic space at Kiyamachi Takasegawa, however there are many restaurants and cafes located within this area.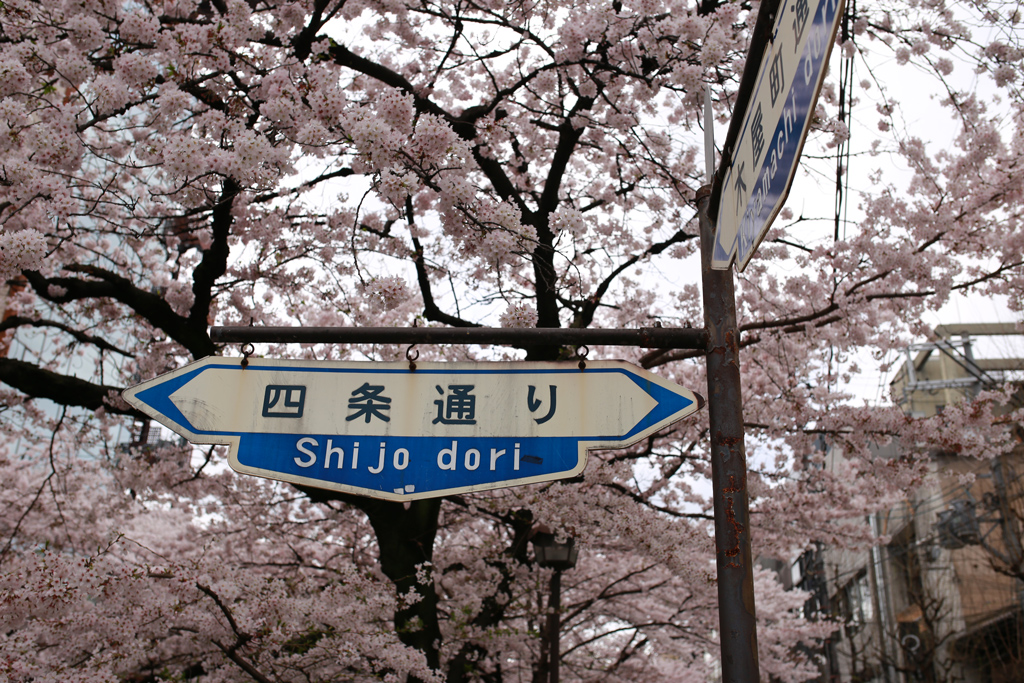 Gion Shirakawa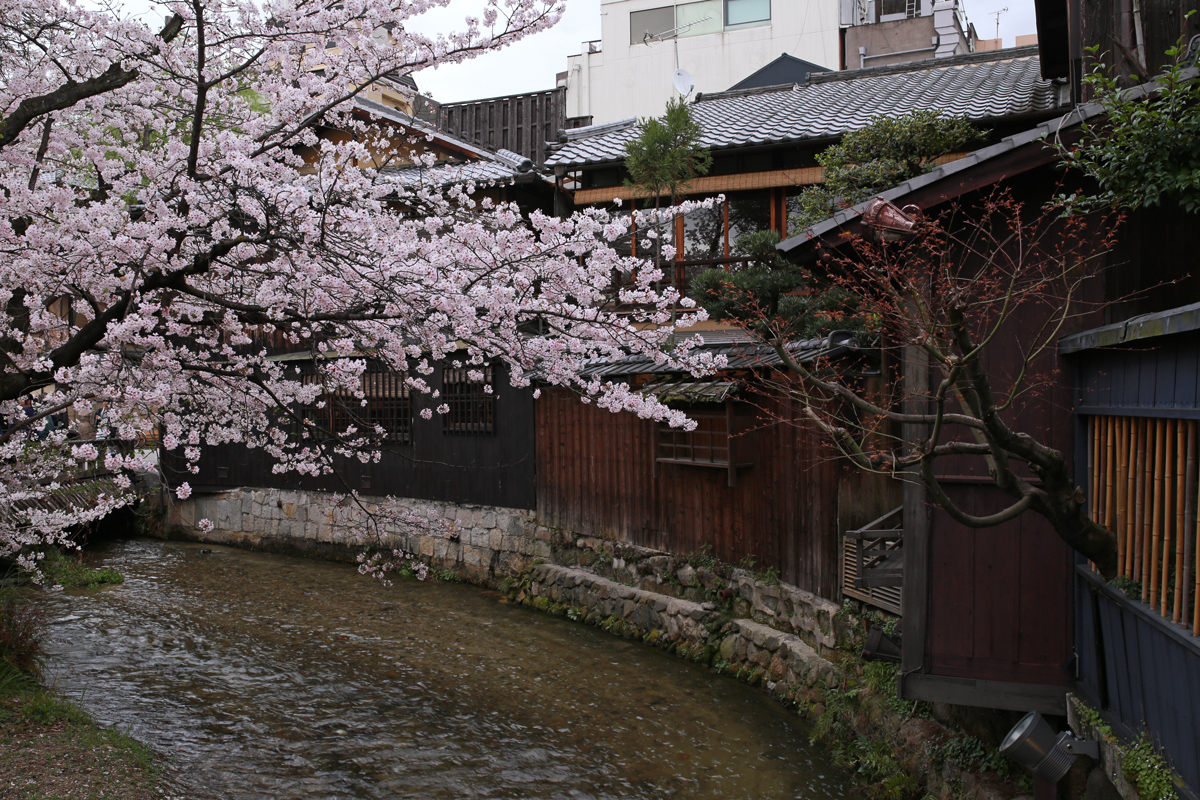 Gion is a must go place while in Kyoto. It's popular for its geisha tale. In spring Gion is more than just geisha tale and women dress in colourful kimono. There are two spots for Sakura viewing within this area: Gion Shirakawa and Hanamikoji/Kenninji. Gion Shirakawa is more popular than Hanamikoji because of Sakura trees are by the river bank and old buildings at the other side. No picnic space at both spots but you can always find traditional restaurants and cafe within the area. Even if you are on budget, traditional Japanese food is easy to find here.
The sitting area is just enough to take few minute rest.
Kiyomizudera/Kiyomizu Temple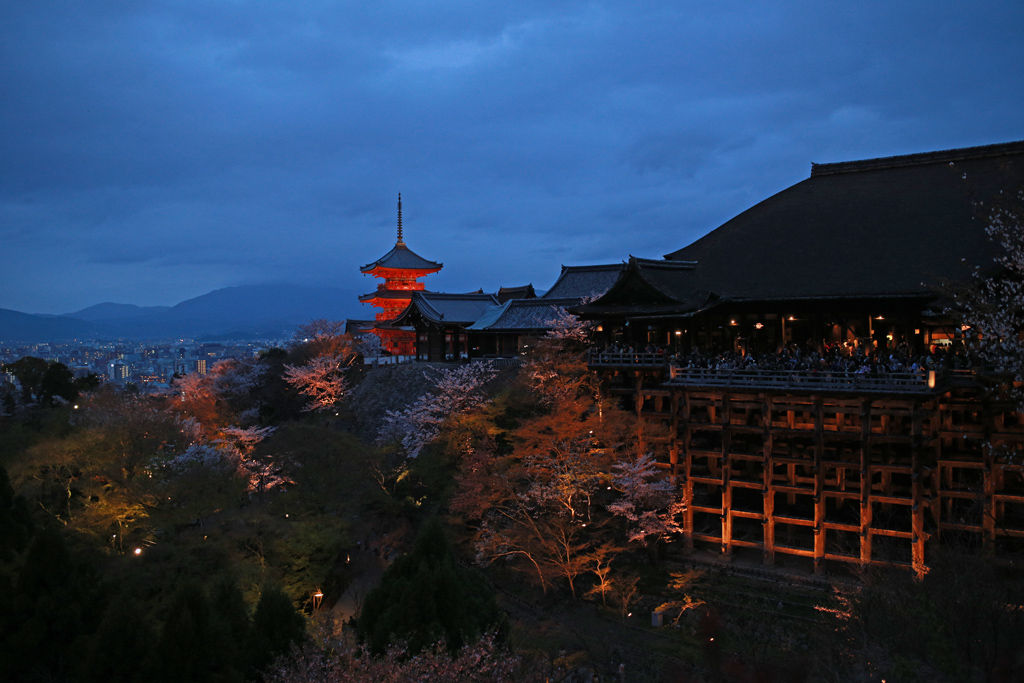 There is always a reason to visit Kiyomizudera (Kiyomizu temple) when in Kyoto. It's Kyoto's most famous World's Heritage Site for one and it's a beautiful place to take pictures of at any season of the year. In spring, of course for Sakura viewing. Sakura light up starts at 6pm in Sakura season only and it only lasts until mid April or when sakura are completely gone. The busiest time in Sakura season is from 0430pm onward. When we were there at around 5pm we had to move elbow to elbow to reach the entrance gate of Kiyomizudera.
No tripod is allowed within Kiyomizudera premise.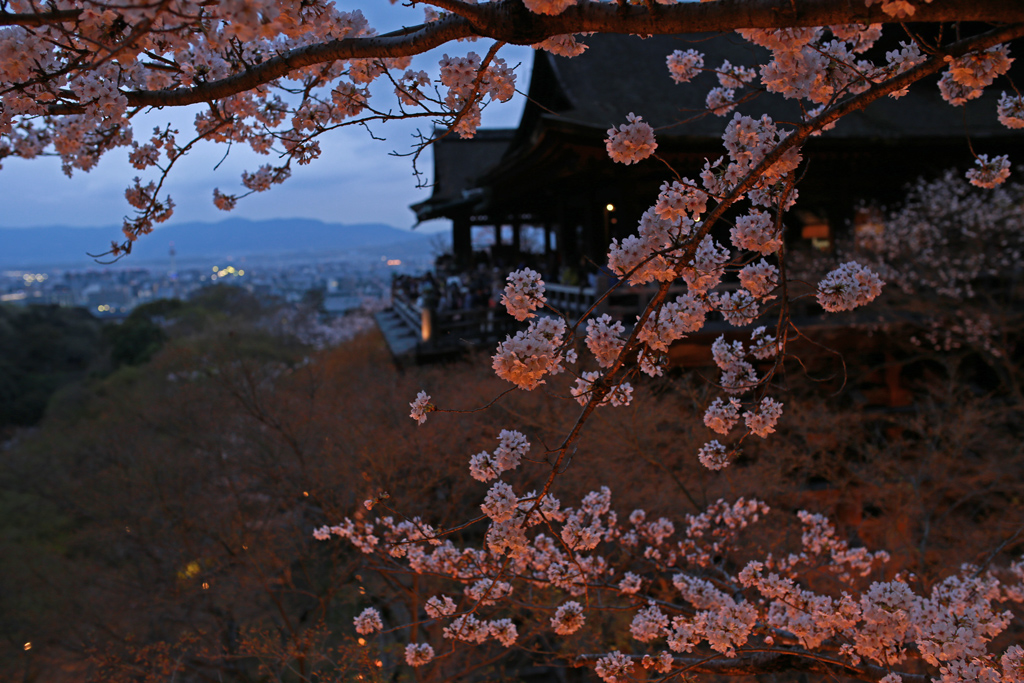 Best time to visit: early evening, after 6pm when sakura light up starts. Entrance fee ¥400.
Okazaki Canal/Heian Shrine

Okazaki Canal is often overlooked due to Heian Shrine's popularity. Somehow it's a blessing because less people which means more freedom to move around. Okazaki Canal is a beautiful place especially when the sun is about to set and in the evening when sakura trees are lighted up. Bringing tripod is a wise decision if you are a photography enthusiast.
The best spot for sakura viewing is from the bridge rather than from the side of the moat.

Maruyama Park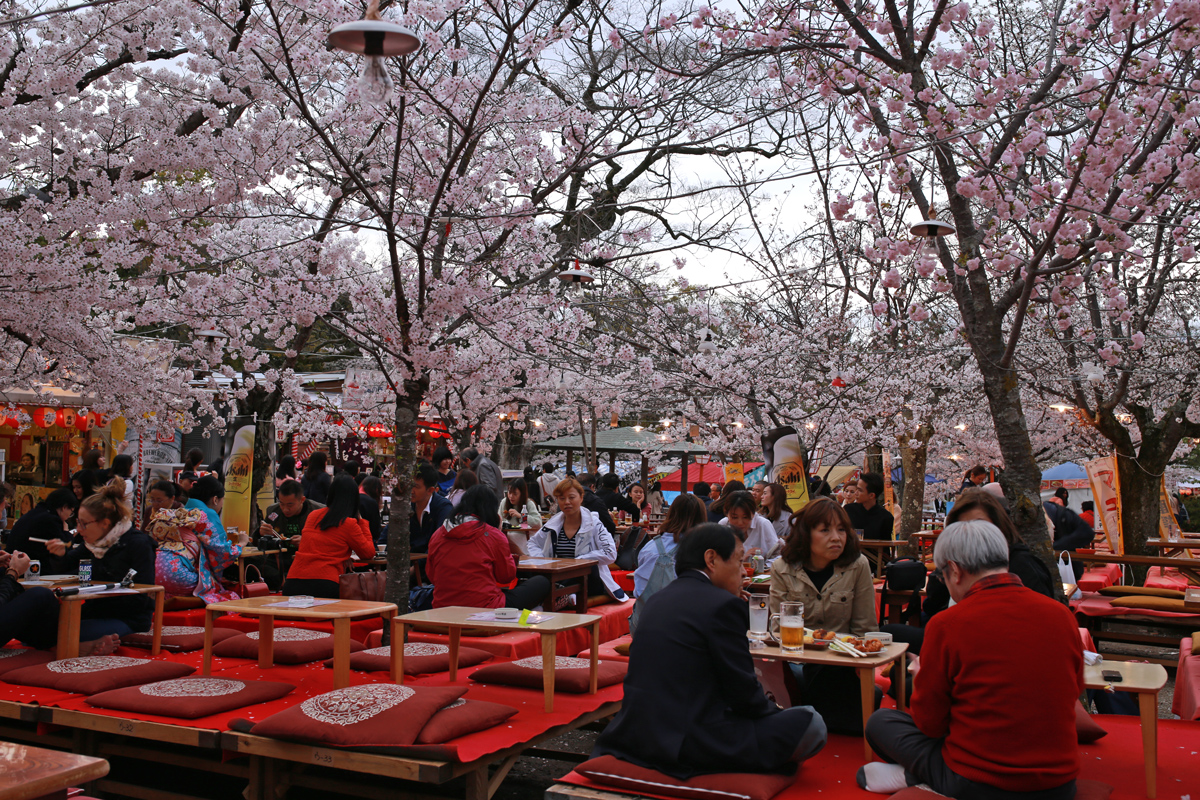 Maruyama Park is a popular Sakura viewing spot for Kyotoites especially young adults. There are plenty of picnic spots within the park and also dedicated section for street vendors customers. This is the place to get a grasp on how Kyotoites enjoying "hanami" or sakura viewing in spring.
Have you any other place for cherry blossoms viewing in Kyoto? Will you visit any of this place next spring?