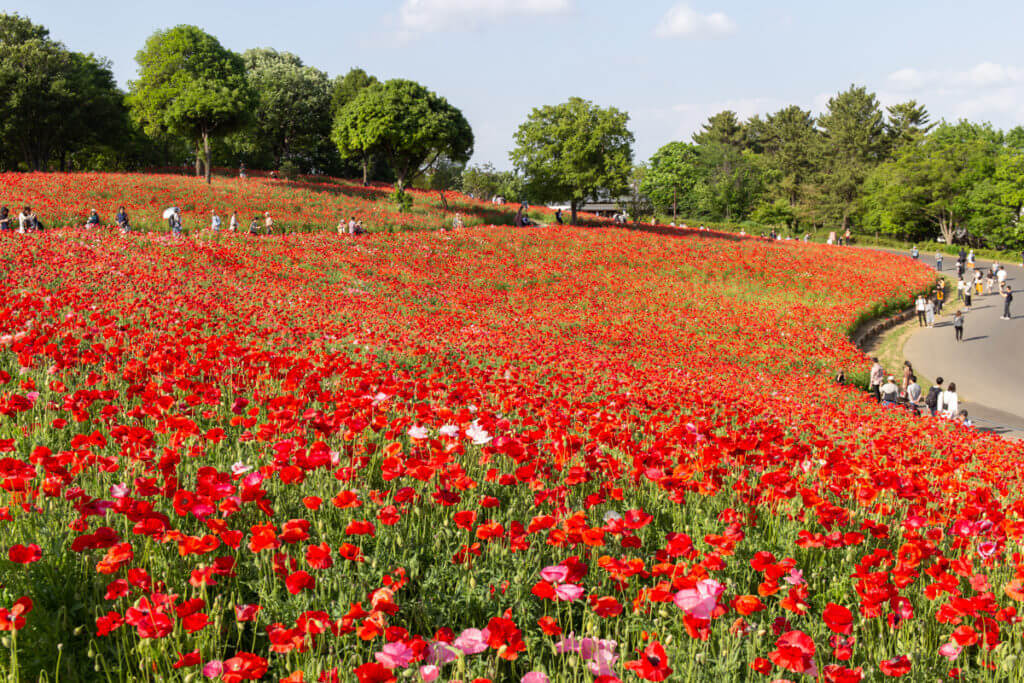 There are many beautiful places in the world but spring in Japan is one of the most flowerful of all. If you are flowers lover like I am, to be in Japan during spring will be the most exciting time. Starting from end of March to May, flowers bloom in turn. March to early April is the time for the most popular flower, cherry blossom season. Then comes shibazakura pink moss, baby blue eyes, wisteria and now it's poppies time.
It has been awhile since the last time we saw poppies in bloom. When we heard poppies in full bloom at Showa Kinen Park, without hesitation we took 40 minutes train ride from Tokyo station just to see the flowers. It was our first visit to Showa Kinen Park and surely it will not be our last. Unlike many popular park in Tokyo, Showa Kinen Park is shy away from tourists. It's a popular park for the local, for its massive size, playgrounds and of course seasonal flowers.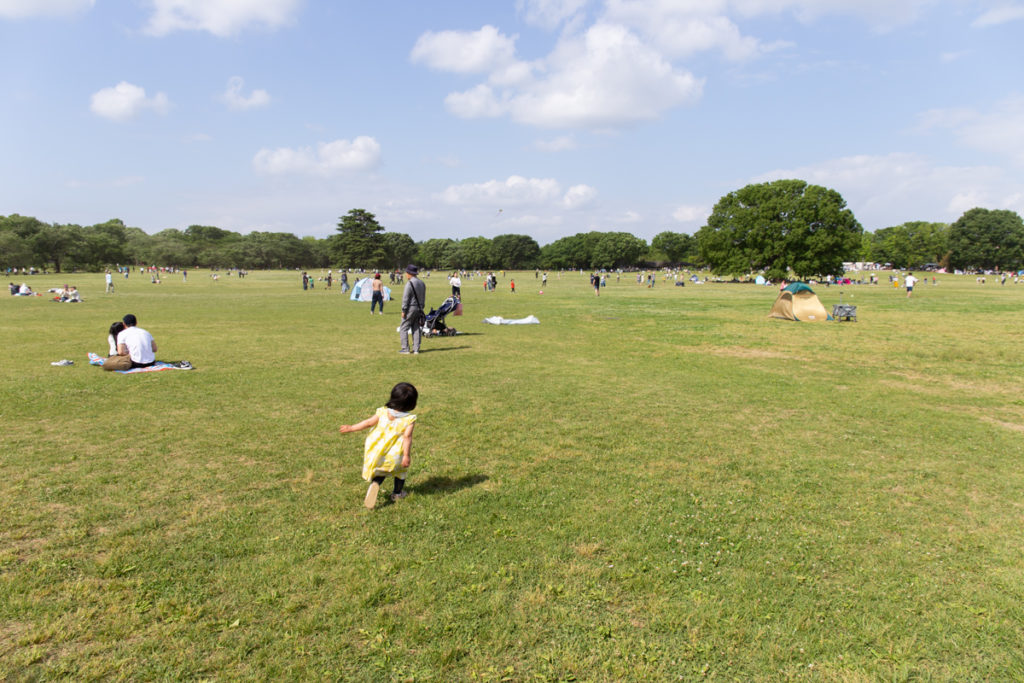 The Park has several areas that it will take at several hours (if not half day) to explore. Without a map and information from the staff we could easily wander around aimlessly at Showa Kinen Park.
Our first stop was Bouquet Garden where California Poppies and other flowers are. There's a huge open area for picnic and children to run around. Since we have a growing up baby, Bouquet Garden is our favorite area of the Park.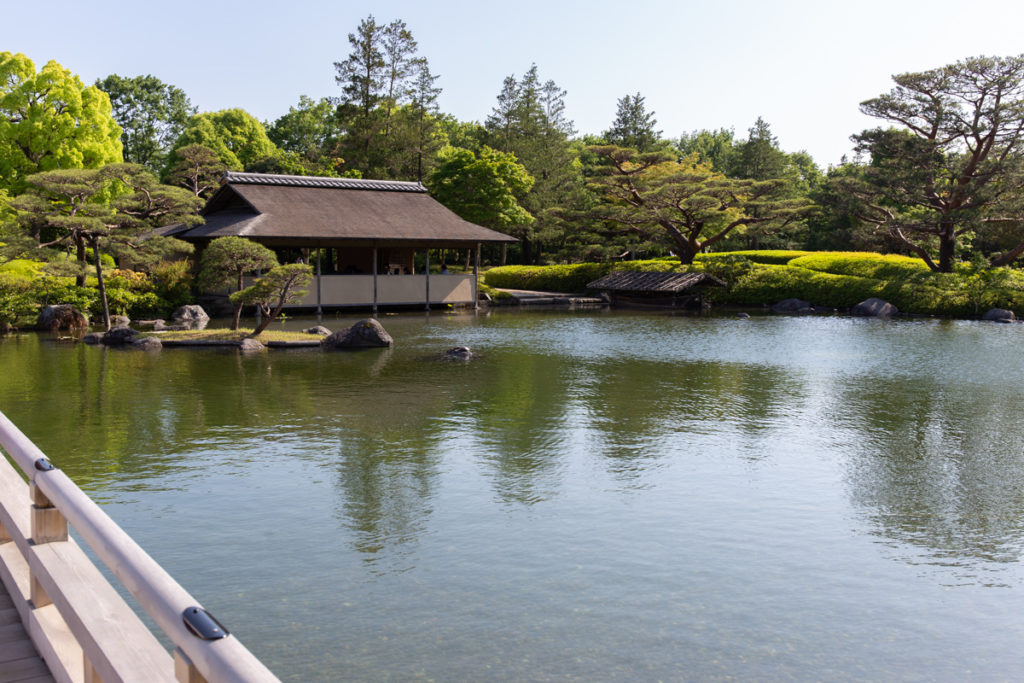 A Japanese style garden is located five minutes walk from Bouquet Garden. It's the most beautiful spot of Showa Kinen Park. I mean flowers come and go but everything inside this Japanese Garden will remain as it is. Autumn will be the best time to visit this garden. The maple trees at almost every corner of this garden will surely make a great scenery.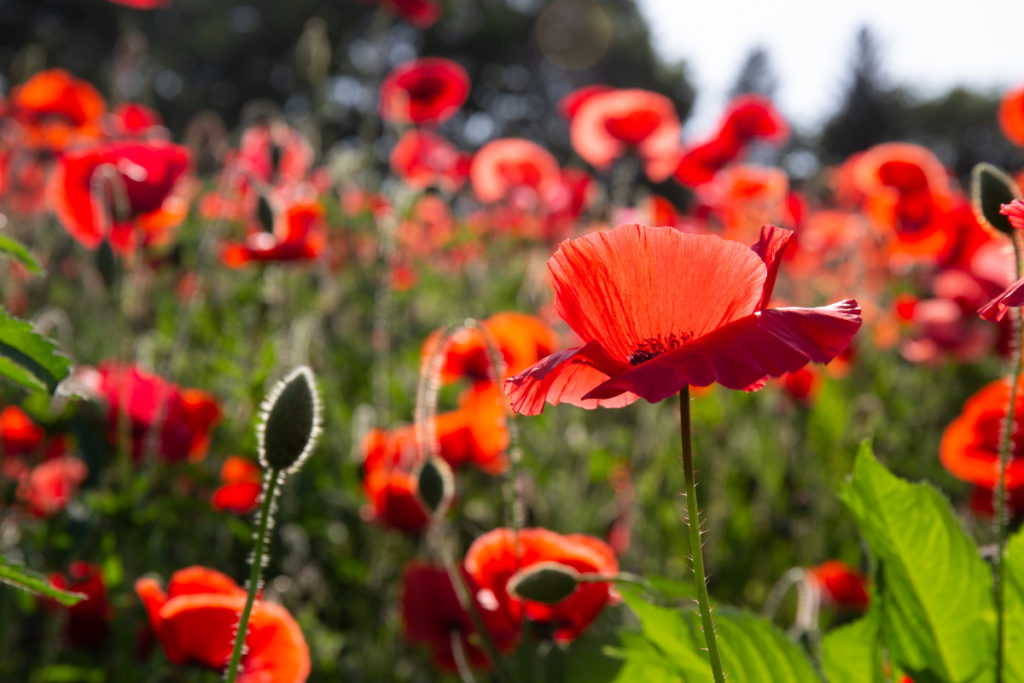 The poppies field is located slightly far from Park's main entrance gate. There're in-house trains to transport people to the nearest area of the Shirley poppies.
It took us 15 minutes to reach to this main poppies field. I'd love to call it main poppies area because Shirley poppy or red poppies has the most charming look amongst the other poppy (perhaps, because I love red).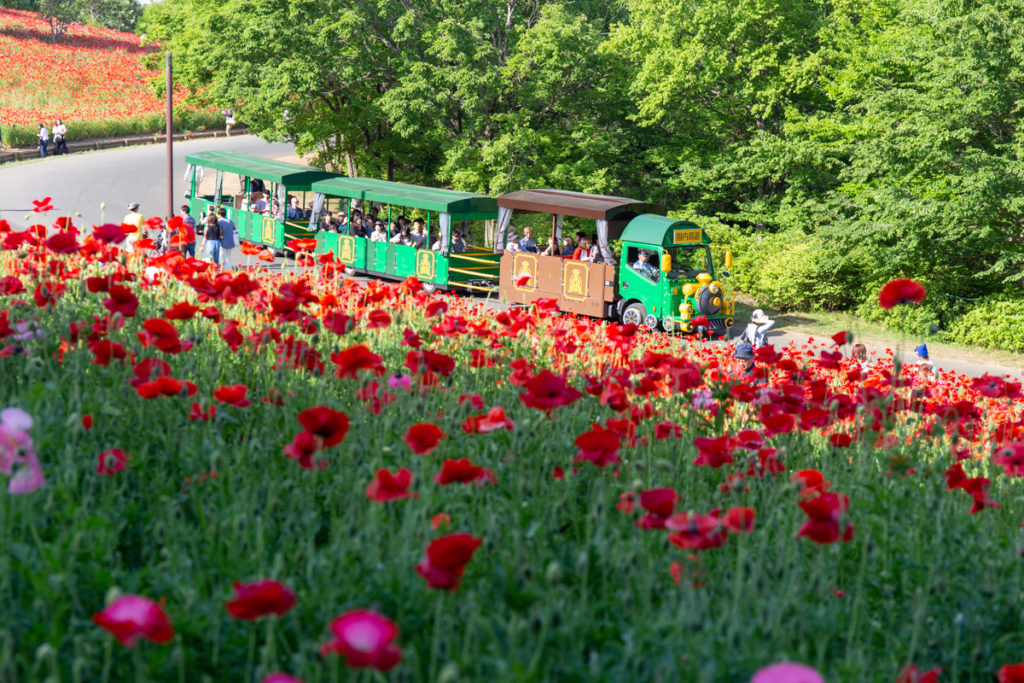 There're probably around thousands of poppies blooming. Lucky for us, who came at nearly 4 pm, there were not so many people around. Some said morning is better to take pictures of these poppies. At 4ish pm the sunshine from behind the hill makes it difficult to take pictures.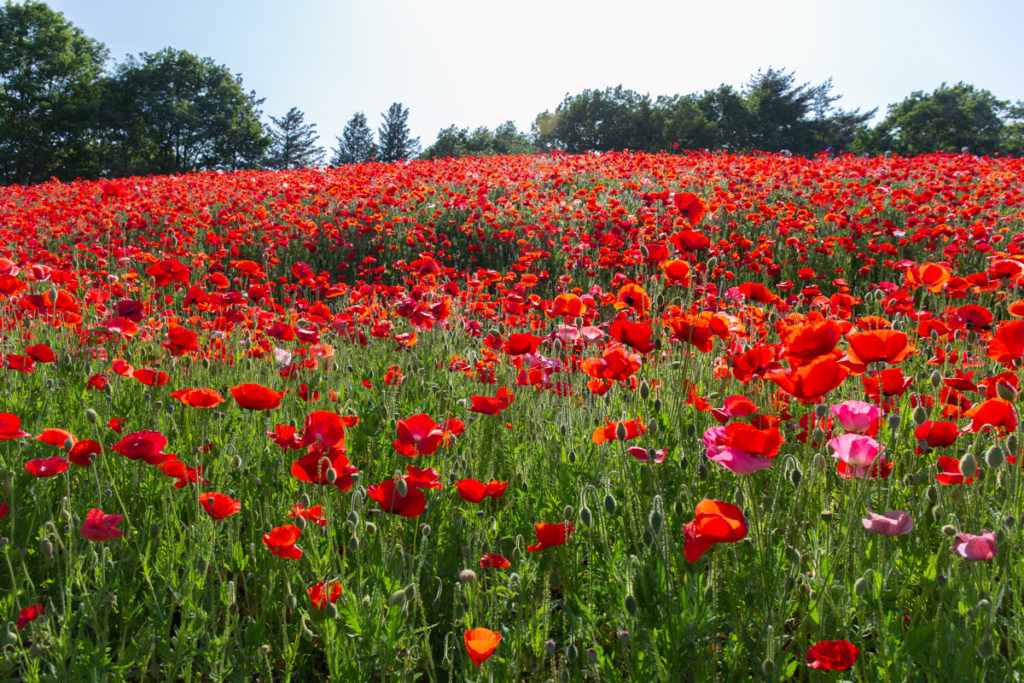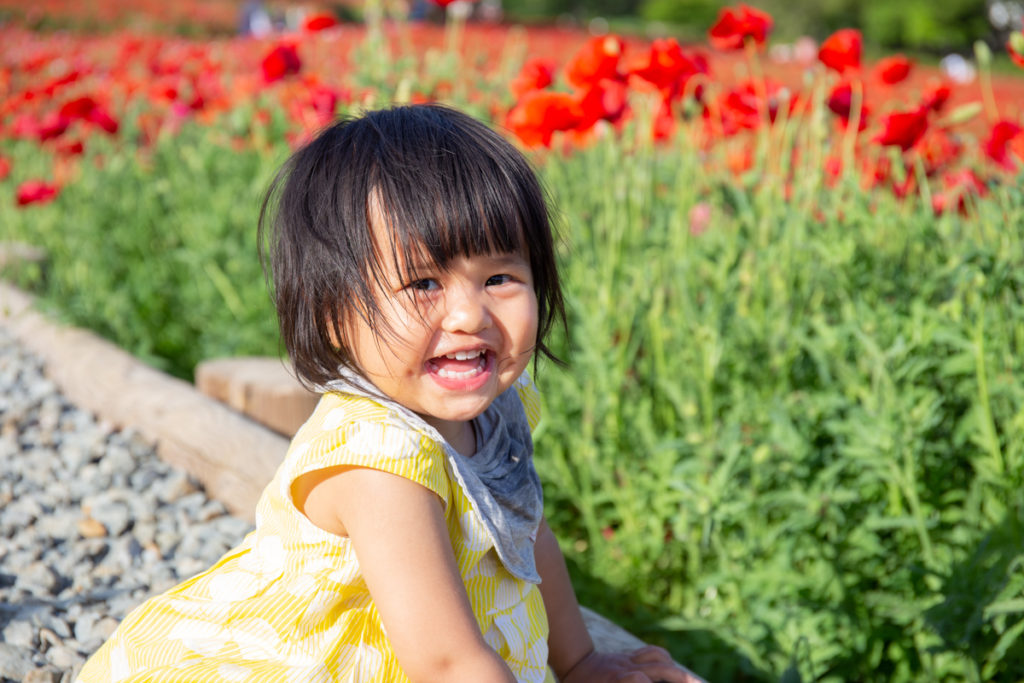 It was easy for us to explore this Shirley poppies hill even with a stroller. The walking path is spacious enough for a baby stroller to pass.
Is Showa Kinen Park worth visiting for? Absolutely, yes during poppies season and of course in autumn.
Practical Information:
Getting there: take JR Ome line to Nishi Tachikawa station
Entrance fee: 450 yen for adult, free for children (up to 14 years old)
Opening hours: depends on the season

0930am to 0500pm : March 1st to Oct 31st
0930am to 0430pm : Nov 1st to end of Feb
Summer : 0930am to 7pm July 16th to 3rd Sunday of Aug; 0930am to 0630pm on the 3rd Monday of Aug to Sept 4th