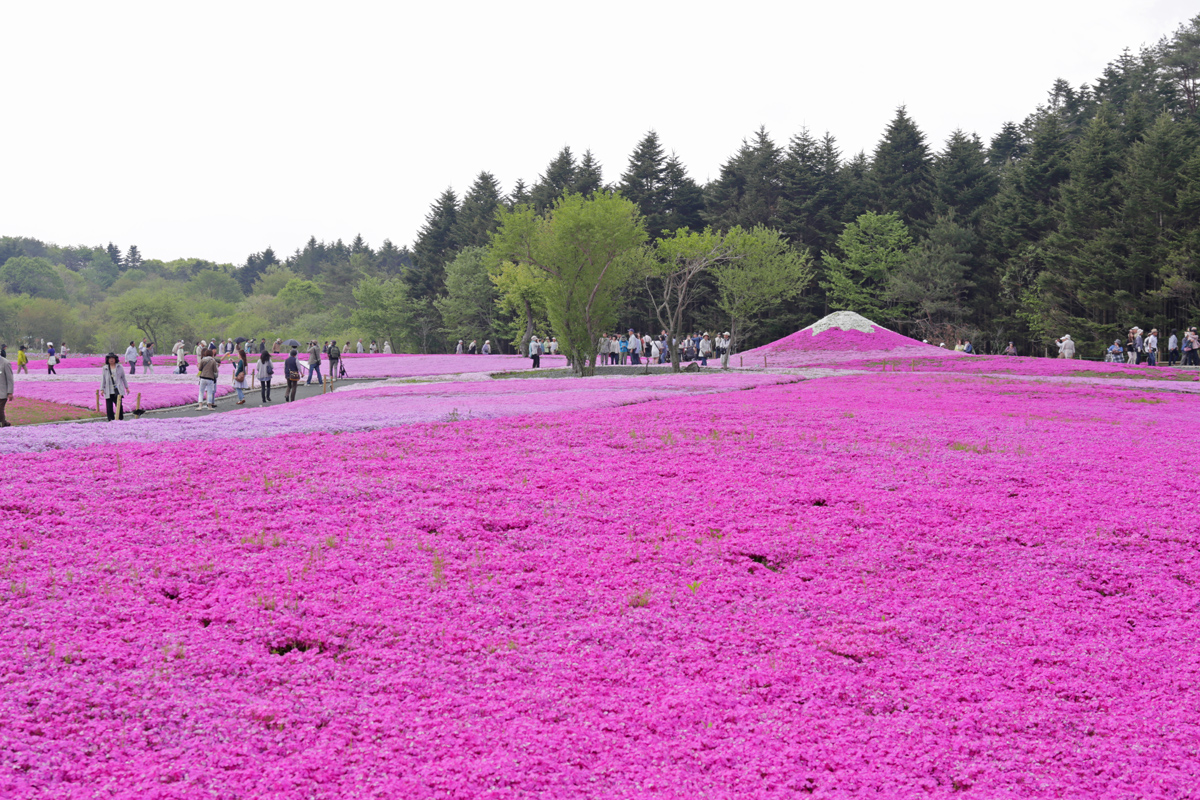 The fist time I ever saw "shibazakura" was while I was sitting on train looking at an advertisement in Japanese. Not that I could read "kanji" (japanese character) but picture alone explained the beauty. "Pink Flower" was the keyword I used to search the name of the flower. It turned out the beautiful flower on the advertisement is called "Moss Pink" or known as shibazakura by the local. "Shiba" means "lawn", "zakura" is "sakura".
There are two places known for shibazakura nearby central Tokyo: Hitsujiyama Park/shibazakura hills in Chichibu, Saitama Perfecture and Shibazakura Matsuri in Yamanashi Perfecture. Like any other flowers, shibazakura needs warm temperature to open up. The best time to go to shibazakura is during Golden Week (early May) or depending on the weather. As Japan experienced the coldest winter in 100years this year, many flowers bloom a bit late compare to last year. Unlike the famous sakura, shibazakura lives much longer and can last up to a month after opening.
We chose to go to Shibazakura Matsuri instead of the one in Chichibu. The coldest winter ruined shibazakura roots in Chichibu left so many areas without any flower. Many of reviews considered Chichibu was so bad this year.
Getting to Shibazakura Matsuri is faster by bus rather than by train. It's cheaper too. We even got discount price because we did online booking in advance. The bus ticket is ¥4,000 for roundtrip. We took the first bus at 07.30am from Shinjuku bus station for two and half hours trip to the venue. It may be the wrong day to go as the weather was very cold.
We got a chance to see Mount Fuji from bus on our way to the Park, which later on we found to be a blessing. Mount Fuji is always covered by clouds and can only be seen on a very clear day. It took us two and half hours to reach the Park.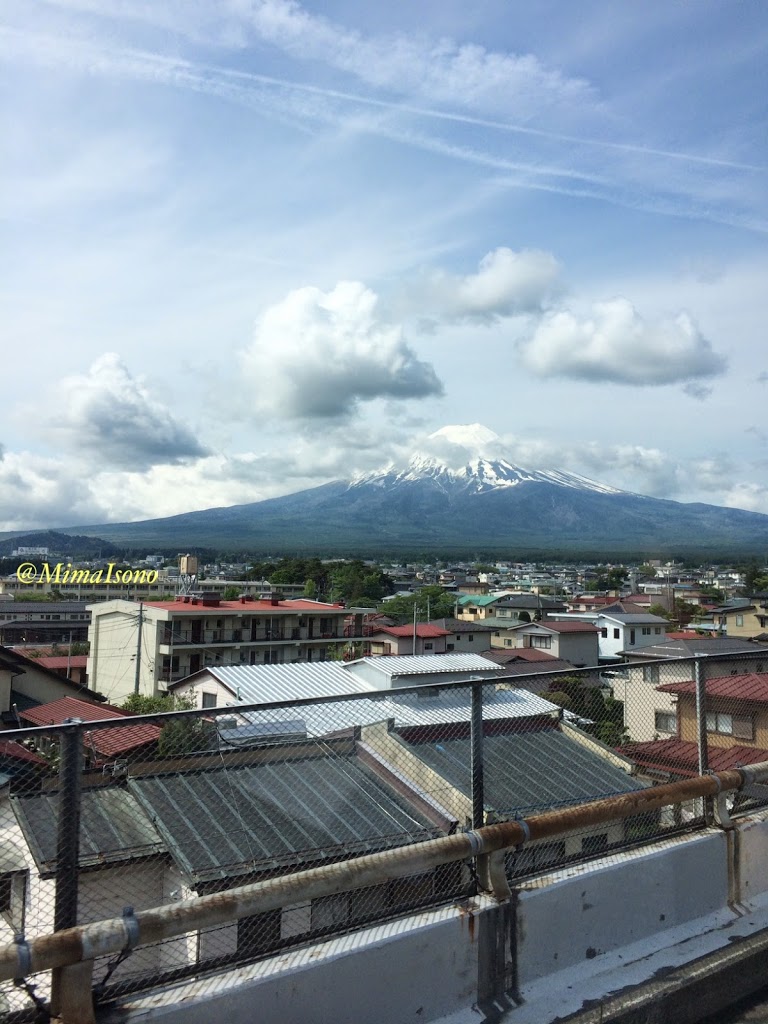 Shibazakura Matsuri is a beautiful and stunning place. All areas of the main park is pink and white like colorful flowers carpet. It said there are over 800,000 roots of shibazakura. Many people say that this is not the best year for Shibazakura Matsuri. Again, we have the coldest winter/snow storm to blame. For us, the park is still beautiful despite many flowers are failed to bloom this season.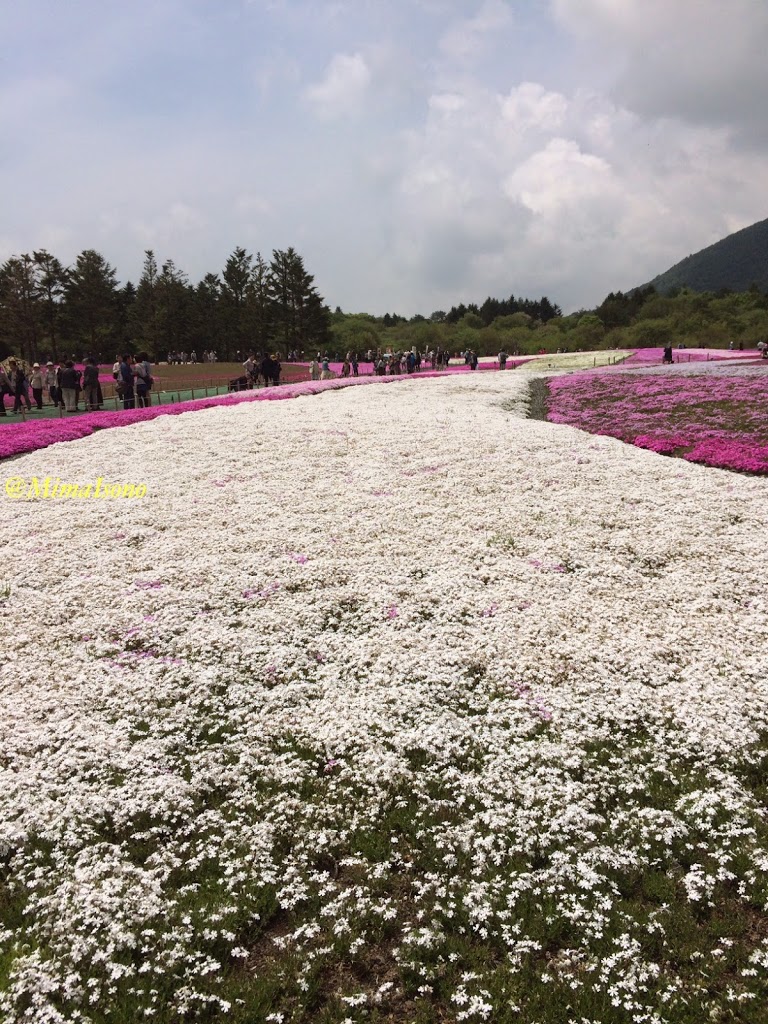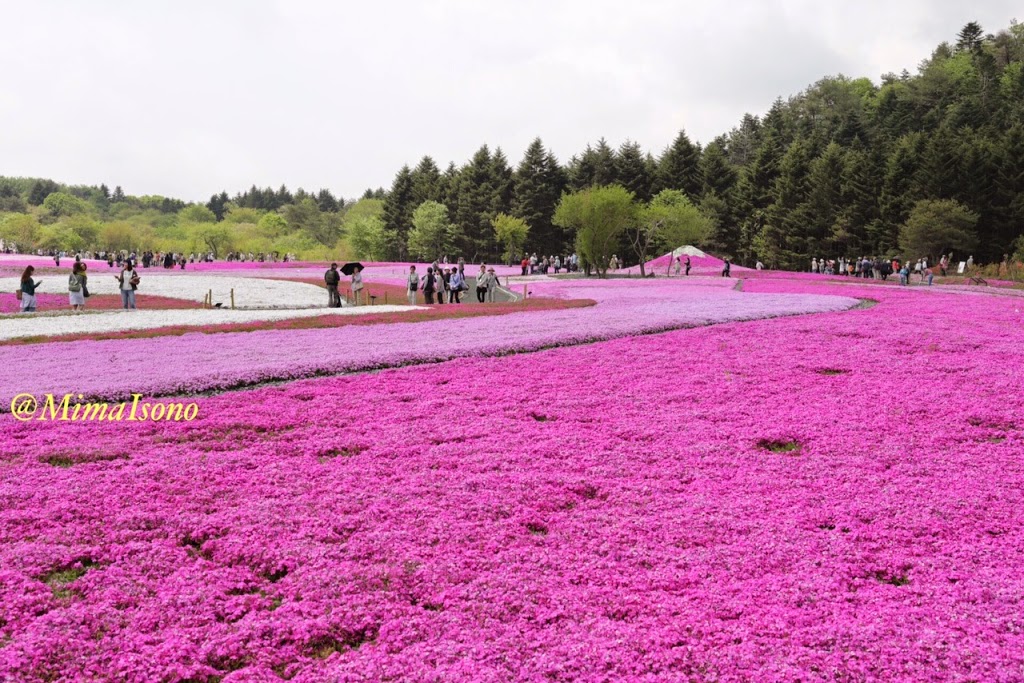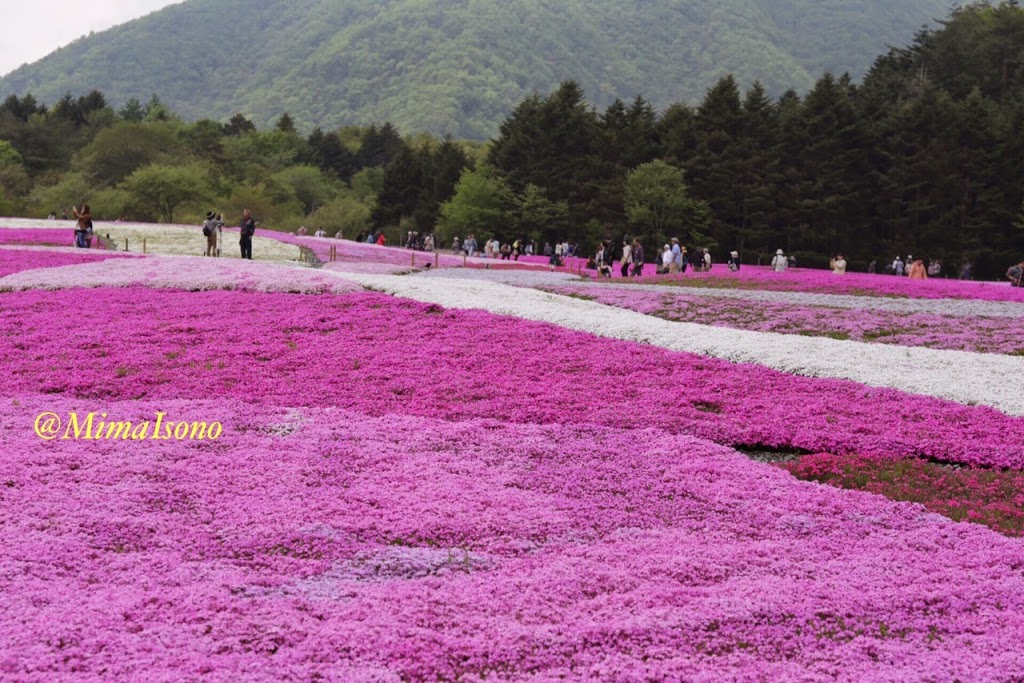 There are different types of shibazakura. We could only found the following some types which still looked fresh and alive amongst almost dying flowers.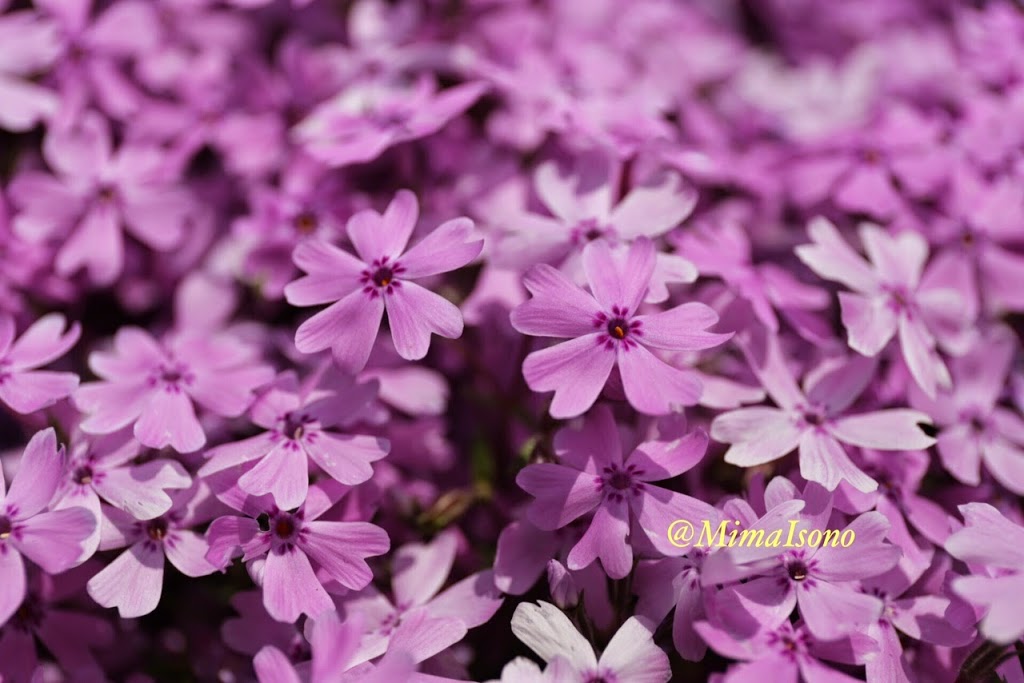 Autumn Rose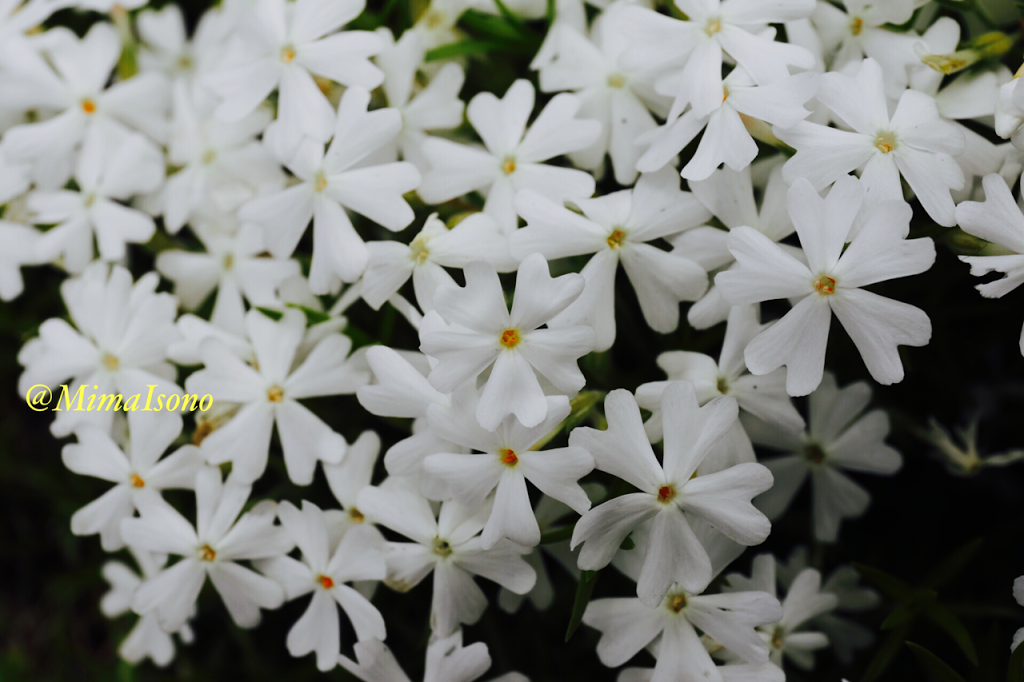 Little Dot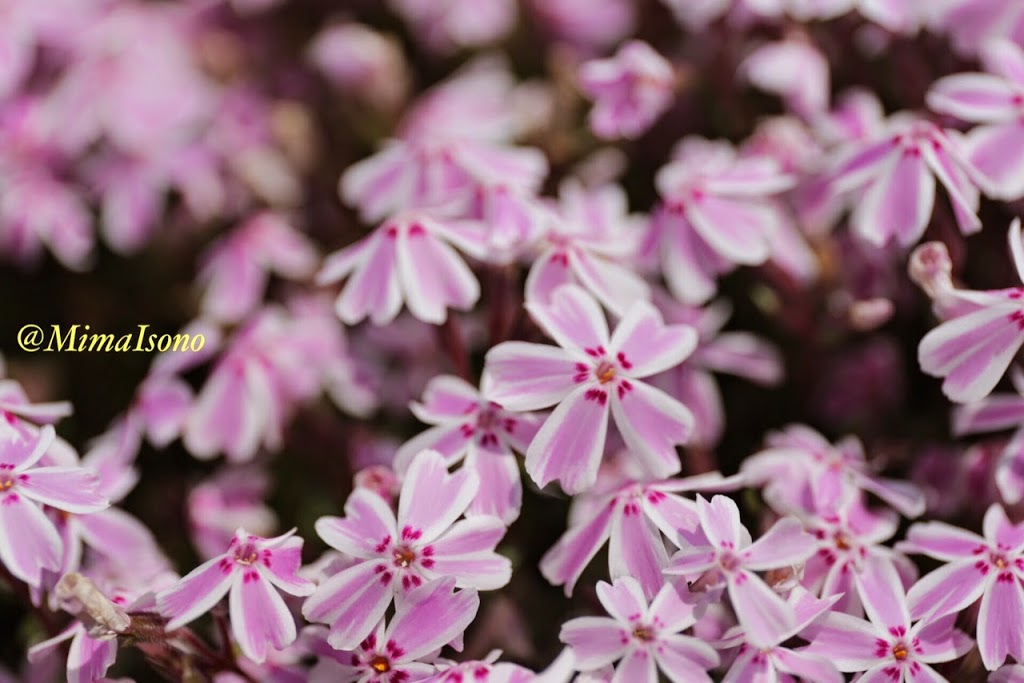 Tamano-Nagare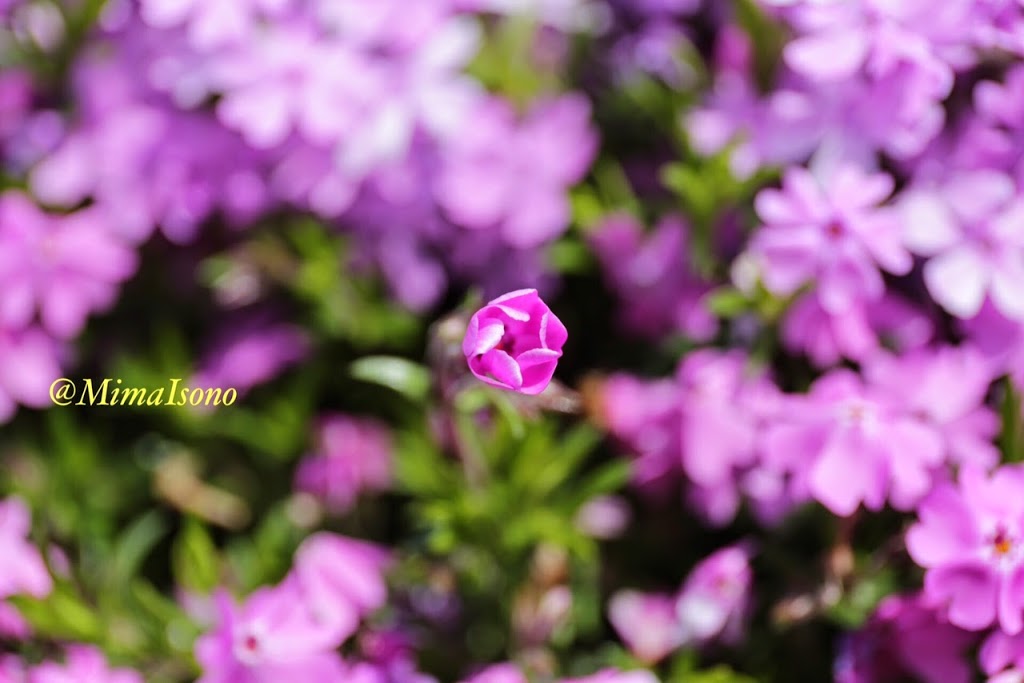 One of Autumn Rosea bout to bloom
The park was not so crowded when we arrived, giving us a lot of chance to take as many pictures as we like. What we and all other visitors missed the most was Mount Fuji. We could hear people asking"which direction Mount Fuji is".  So we considered ourselves were extremely lucky to see Mount Fuji much earlier on the bus. There is Mount Fuji deck to view the mountain. It can only accommodate fifty people at once.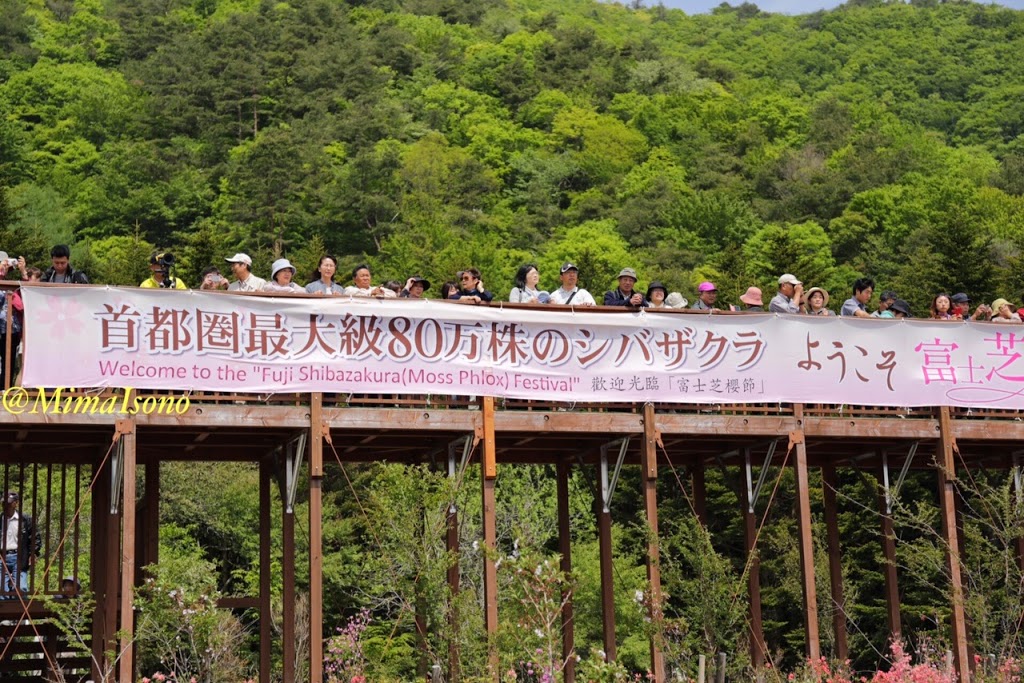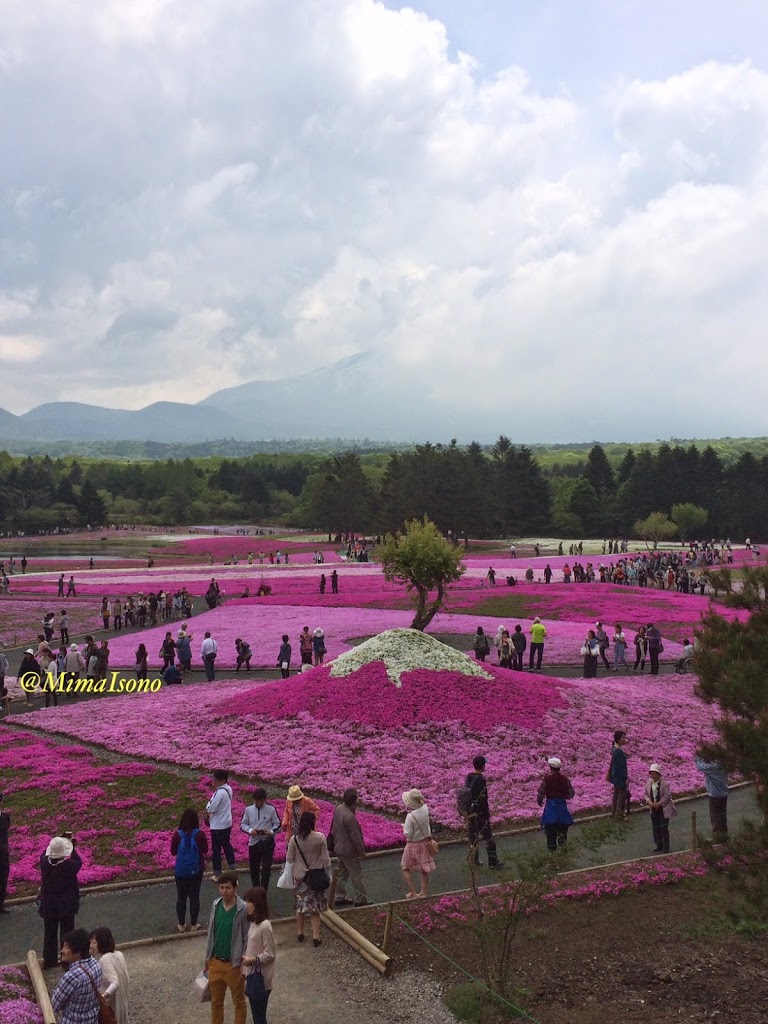 Artificial Mount Fuji facing direction of the real mountain
Photographers were waiting patiently to see Mount Fuji or just to get a glance at it. They had to come back home empty handed apparently. Thick clouds covering the mountain. There was few minutes when we could see a little part of the mountain but camera couldn't capture it as it was nothing but white part of Mount Fuji.  We stayed for four hours without seeing Mount Fuji clearly.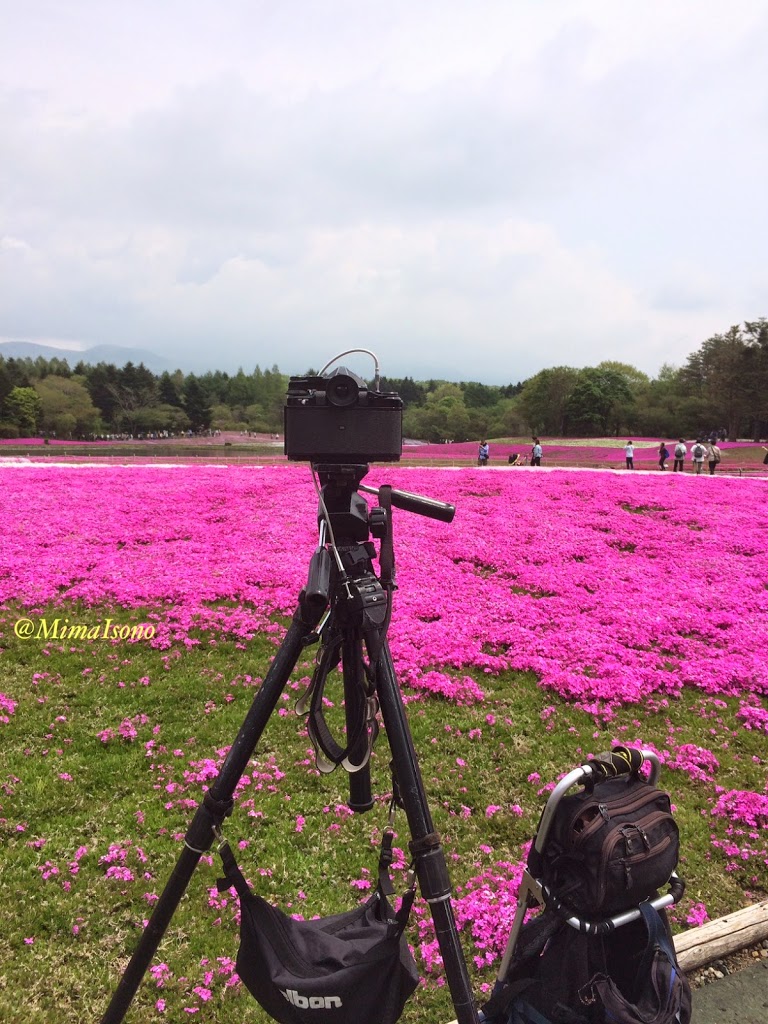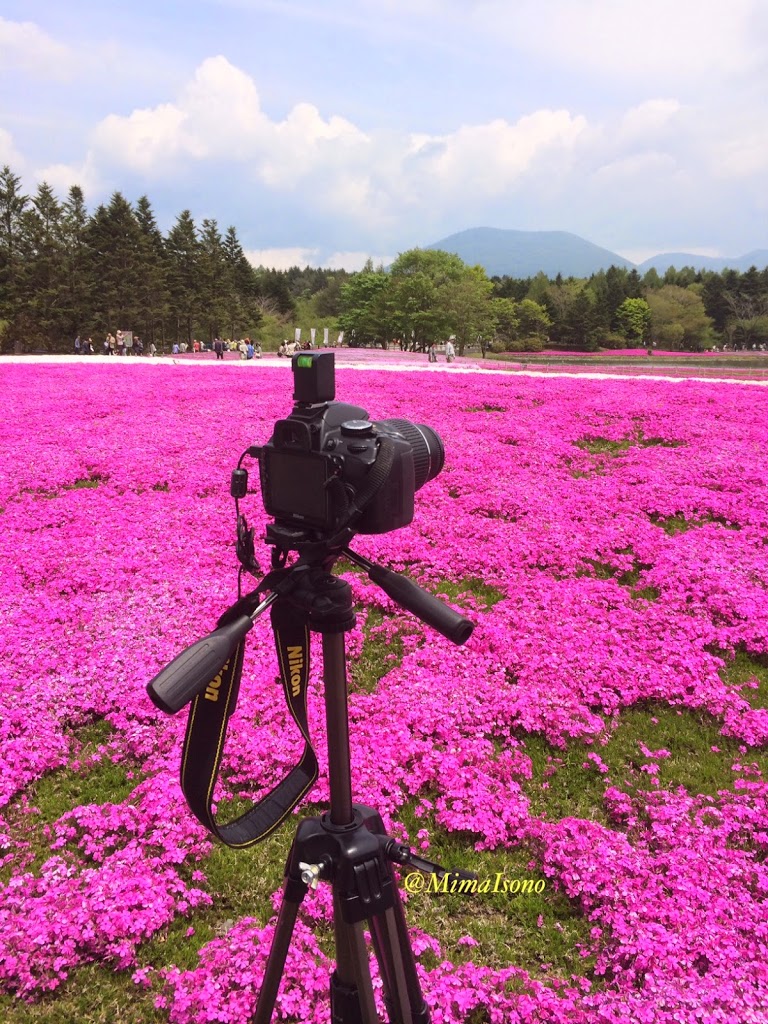 There were quite number of food stalls at this park. Sweets, noodle, chestnut, soft cream, fish, green tea and souvenirs were available on site. We tried "sakura ice cream" which had sakura smell. Water is expensive here.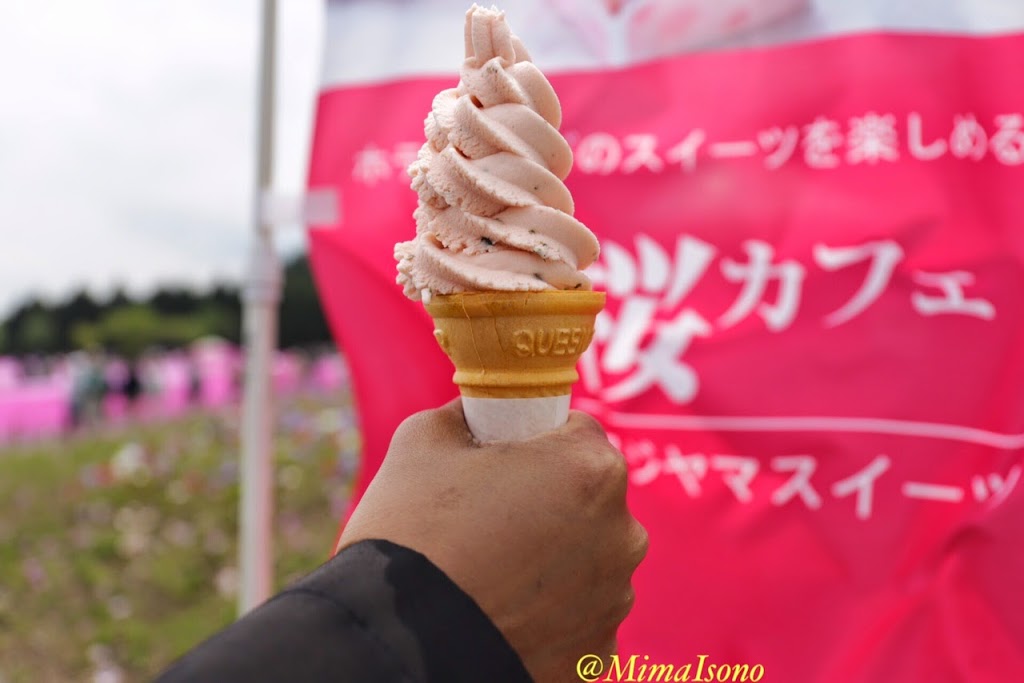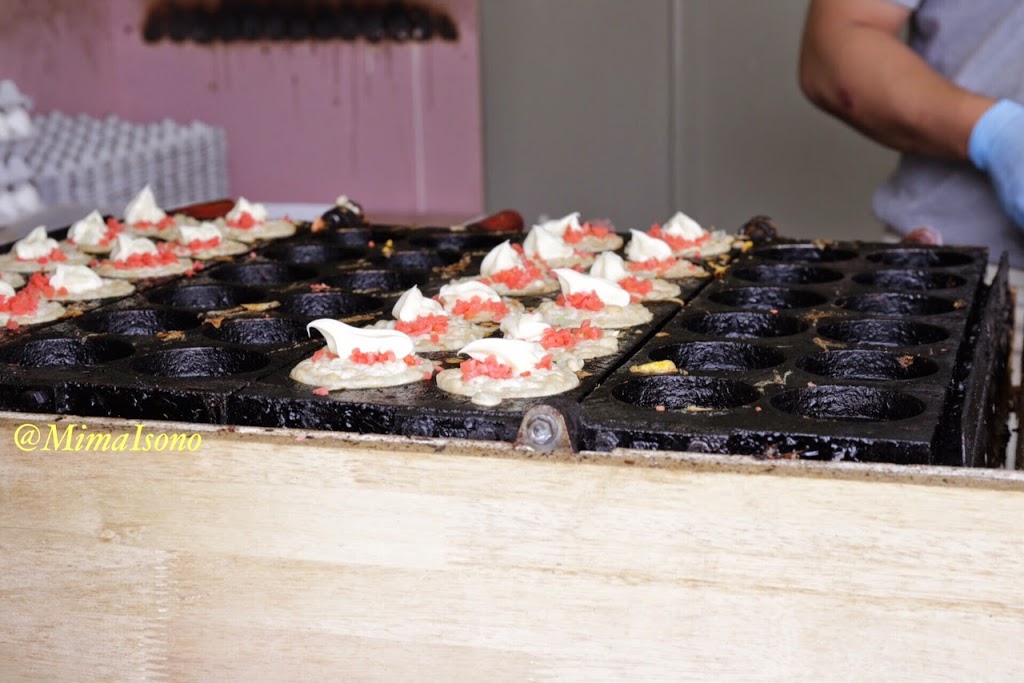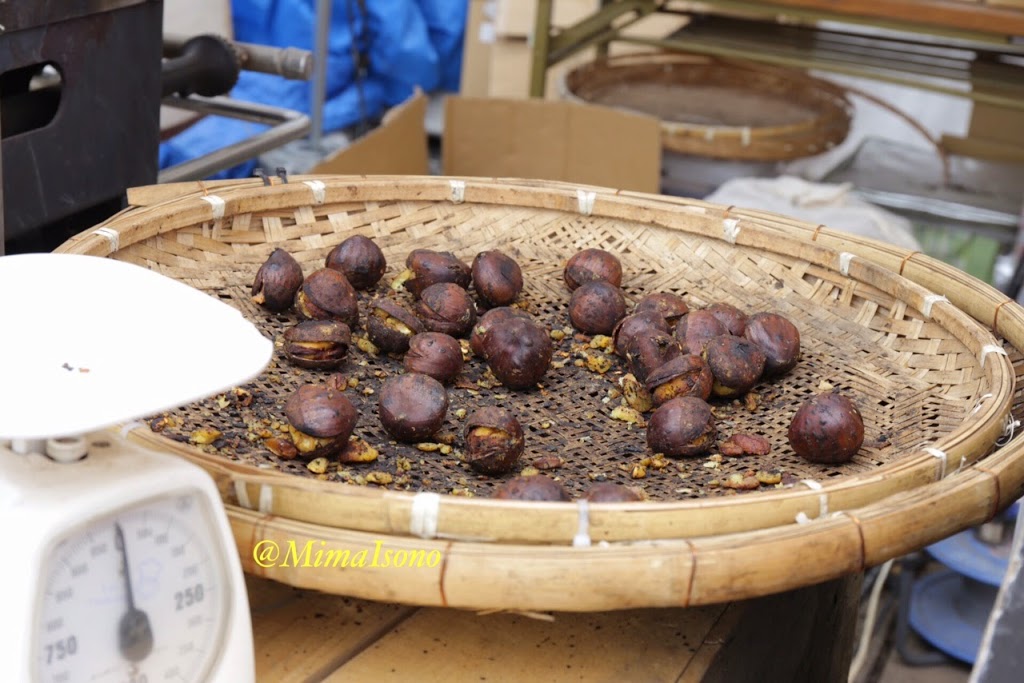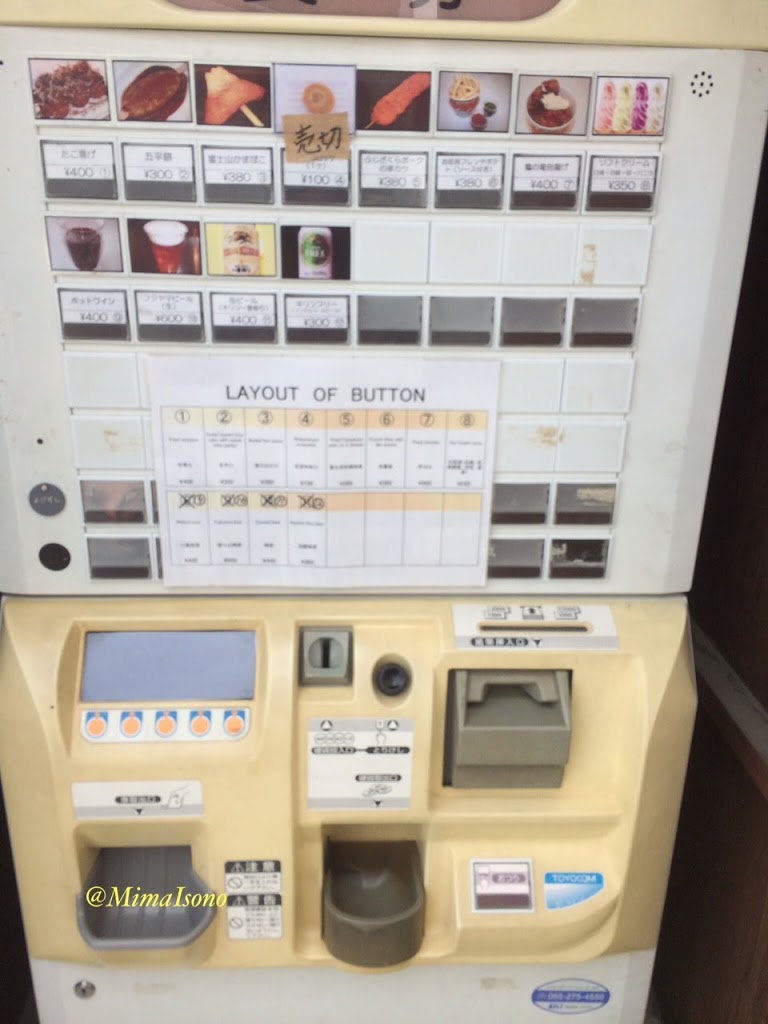 Food ticket machine. Buy the ticket first before going to the desired stall
It really is a beautiful park, indeed. We had a great time at the park and will be coming back next year. Hopefully next winter will not be as cold as this year.