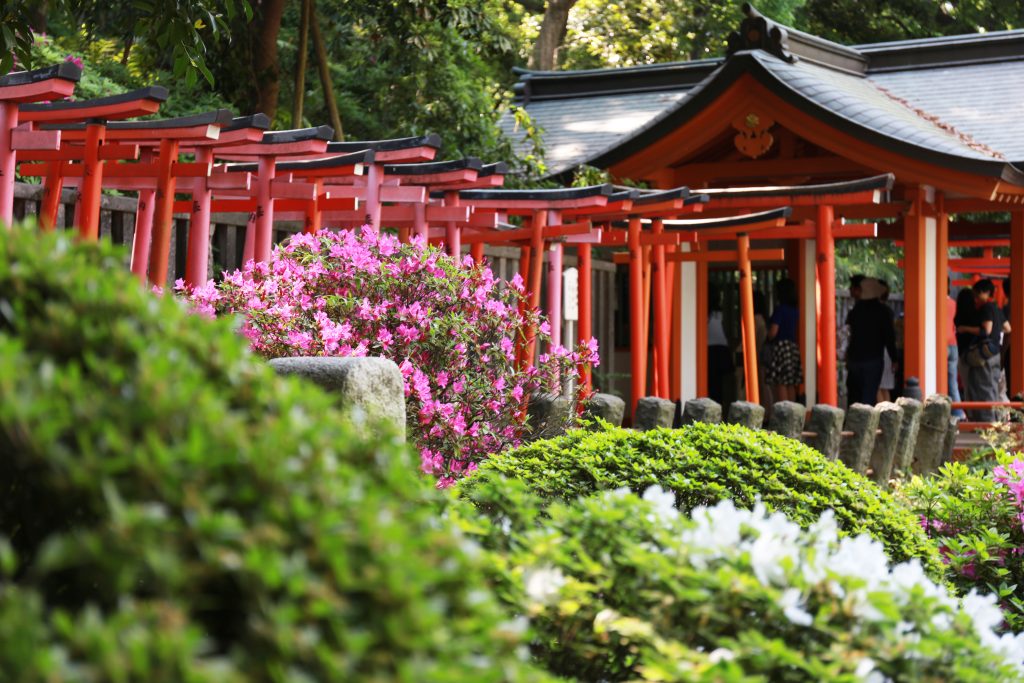 Nezu shrine may be just an old shrine in Tokyo without Azalea or Tsutsuji as local calls it. Spring is the busiest time for Nezu shrine when thousands of visitors from around the world come to see Tsutsuji blooms mid April to early May. Tsutsuji Matsuri or Azalea Festival is one of most awaited spring attractions in Tokyo. Around 3,000 Azaleas turn Nezu shrine into a stunning place any tourist or local people in Tokyo cannot skip from going. The most photographed scene of Nezu shrine is tsutsuji or azalea on hilly side of the shrine.
We went to Nezu shrine at one bright afternoon over the weekend, against all netizens recommendation time to visit. To our surprise the shrine was not as crowded as what internet said. Of course there were many people but not that many that we could roam around easily. Taking pictures also easy, it's a spacious shrine. The first point of picture taking by the pond facing the hill side. Almost 90% of the Azalea are at this side.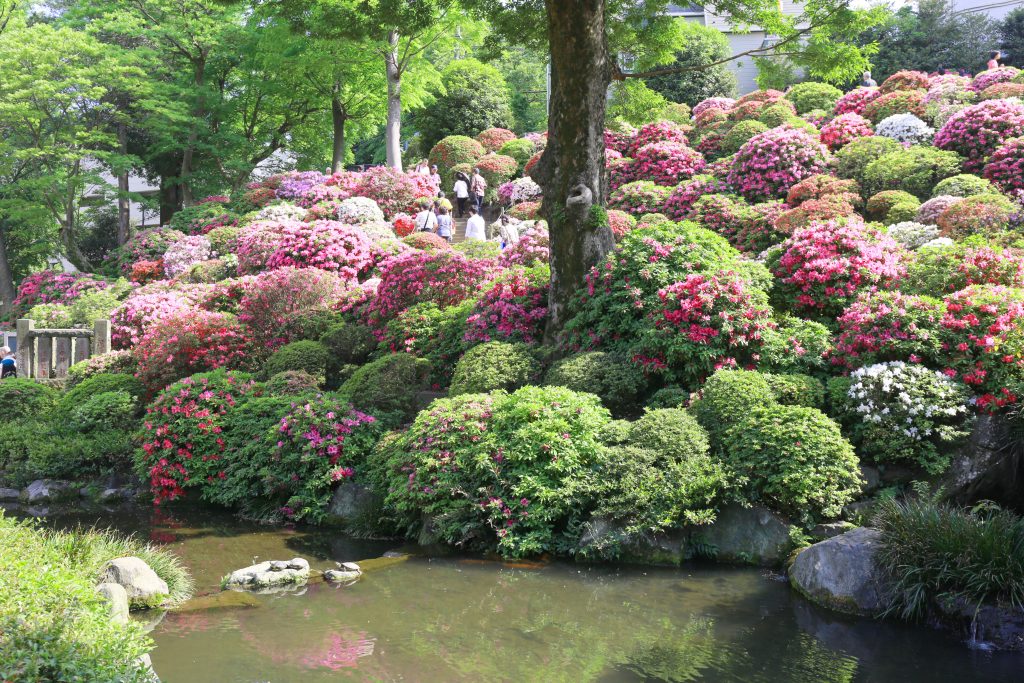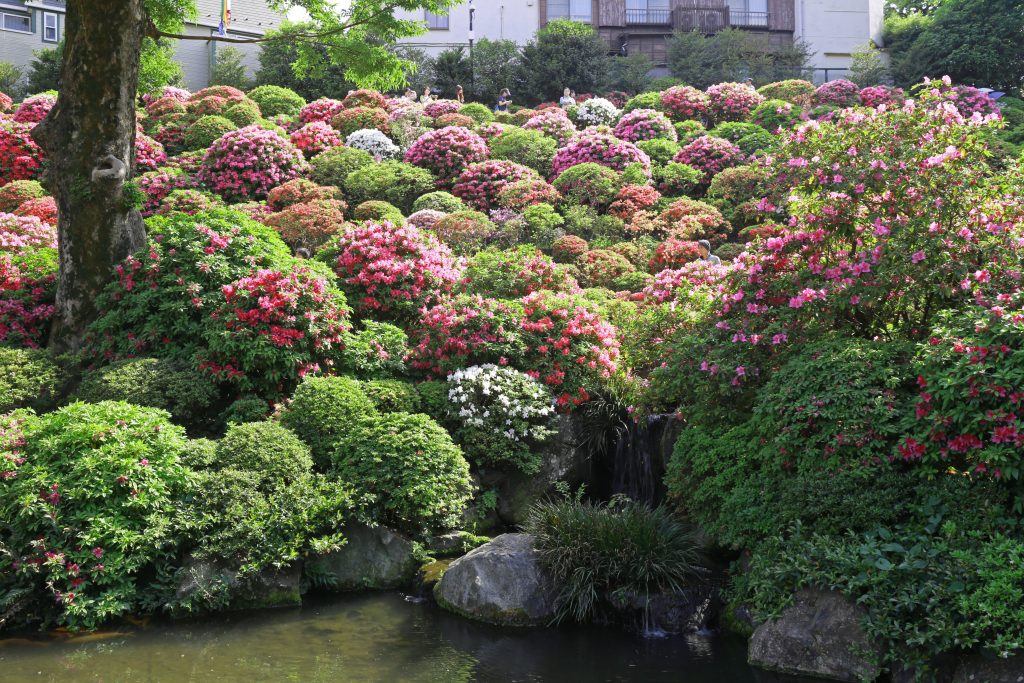 Nezu shrine Romon Gate, worshiping area is located behind this gate.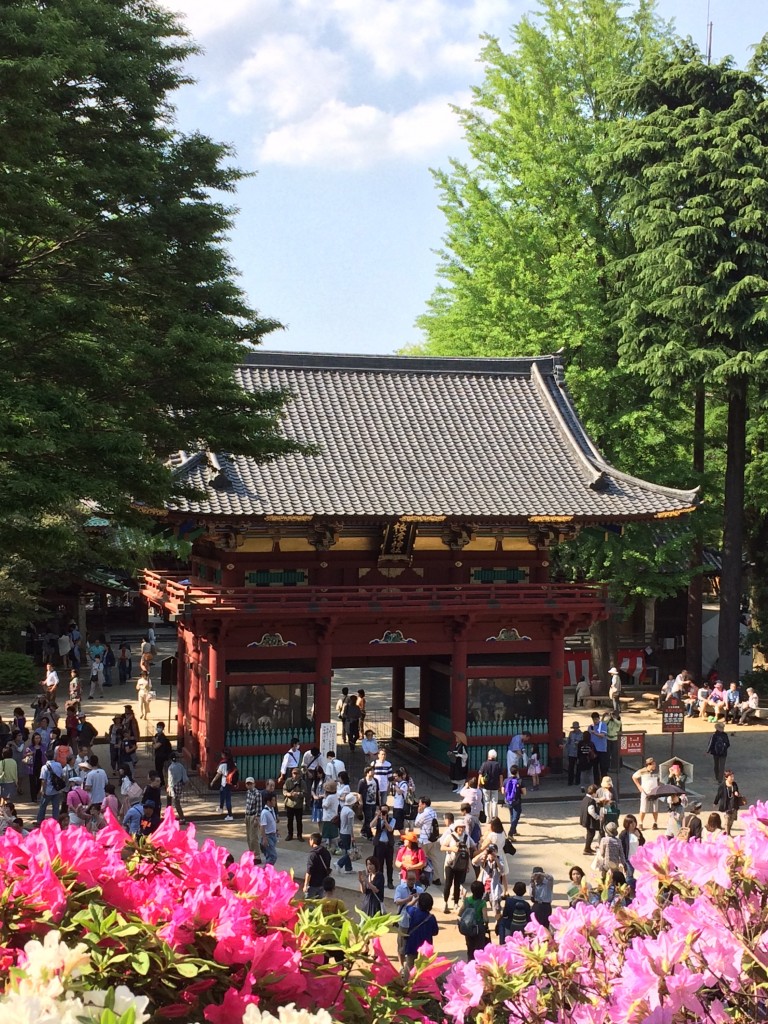 No admission fee to enter the shrine except for its hill side, entrance fee is 300 Yen. The view from upper part of the hill is gorgeous. Plus taking pictures of "tori" (gates) is better from the upper side. We tried to take picture as good as in the brochure but failed miserably. Then we found out the brochure picture was taken from the highest floor of the hospital next to the shrine. It's not allowed of course to enter the hospital just to take pictures of the shrine (may be exception was given for the shrine publication).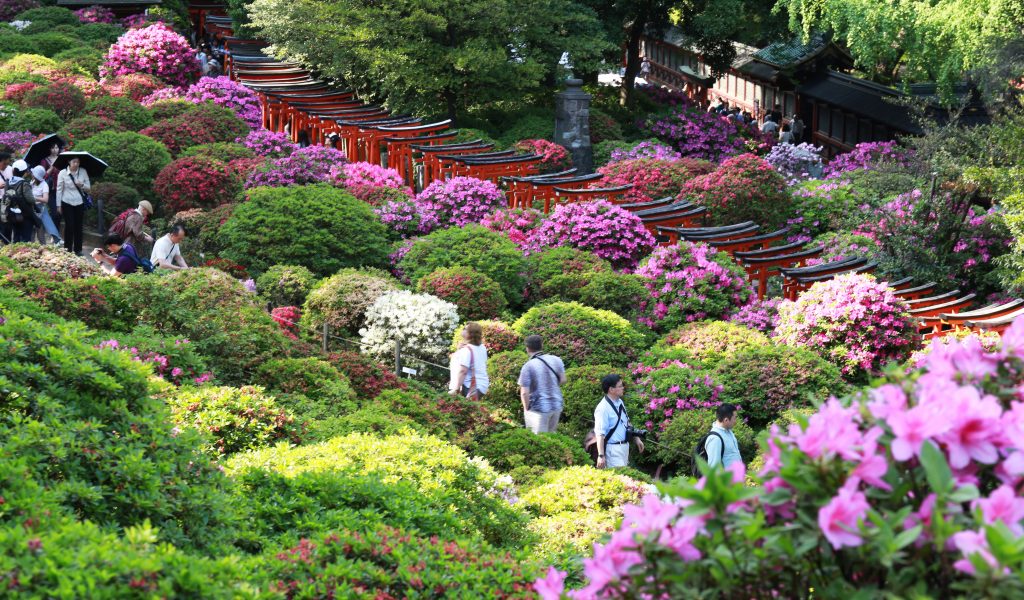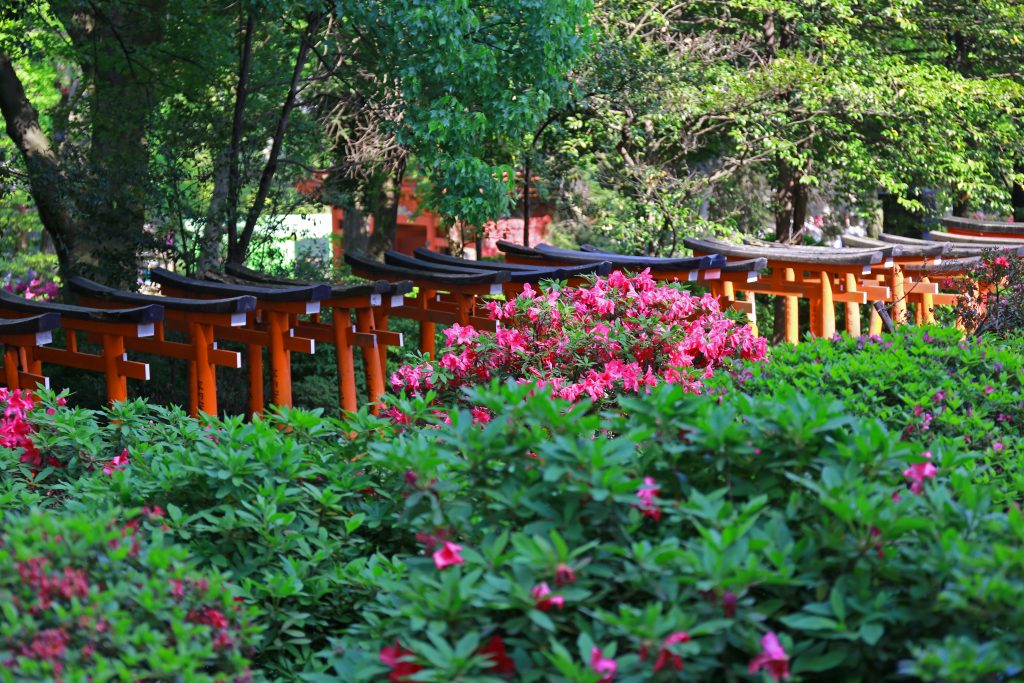 Up close and personal with Azalea.
Apart from Azalea, "tori" that lining up at Nezu shrine is worth pictures taking. Azalea may only be in spring but the gate (tori) will always be there. Is it worth visiting in any season? Definitely a yes. It's a beautiful landscape with or without Azalea.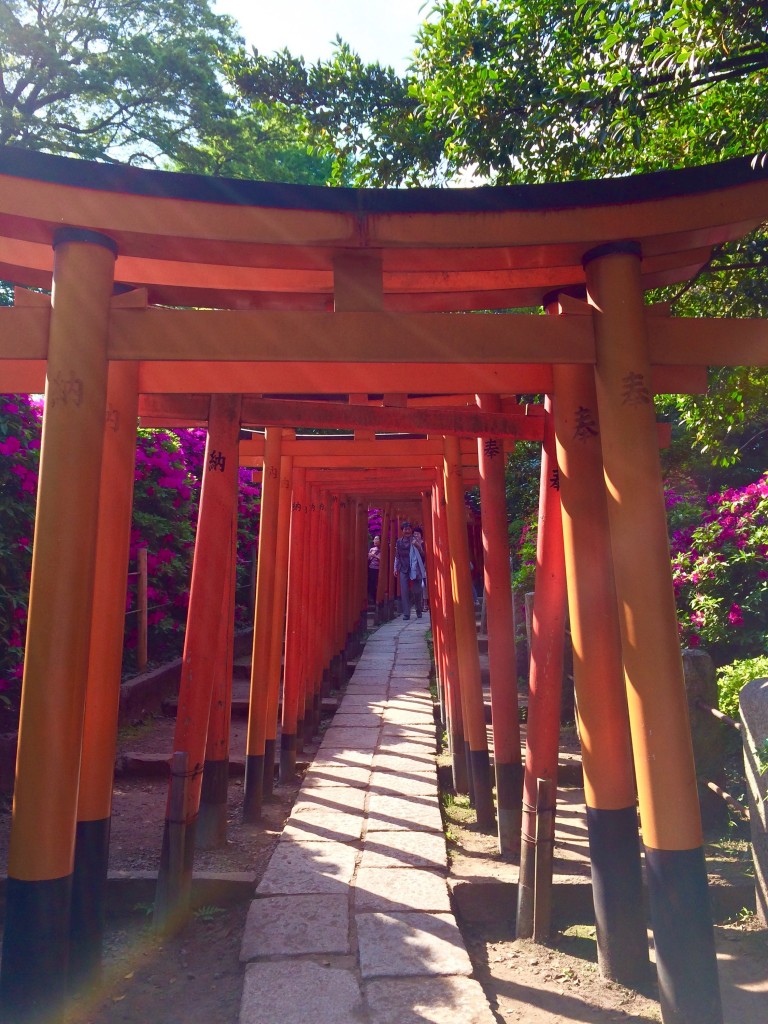 INFORMATION
Getting there: take Chiyoda Subway Line stops at Nezu station or Sendagi station then head up to Nezu-Jinja-Iriguchi intersection, walk for two or three minutes. Nezu Shrine is on your right side. Alternatively take Namboku Subway Line but it takes longer walk to reach the shrine.