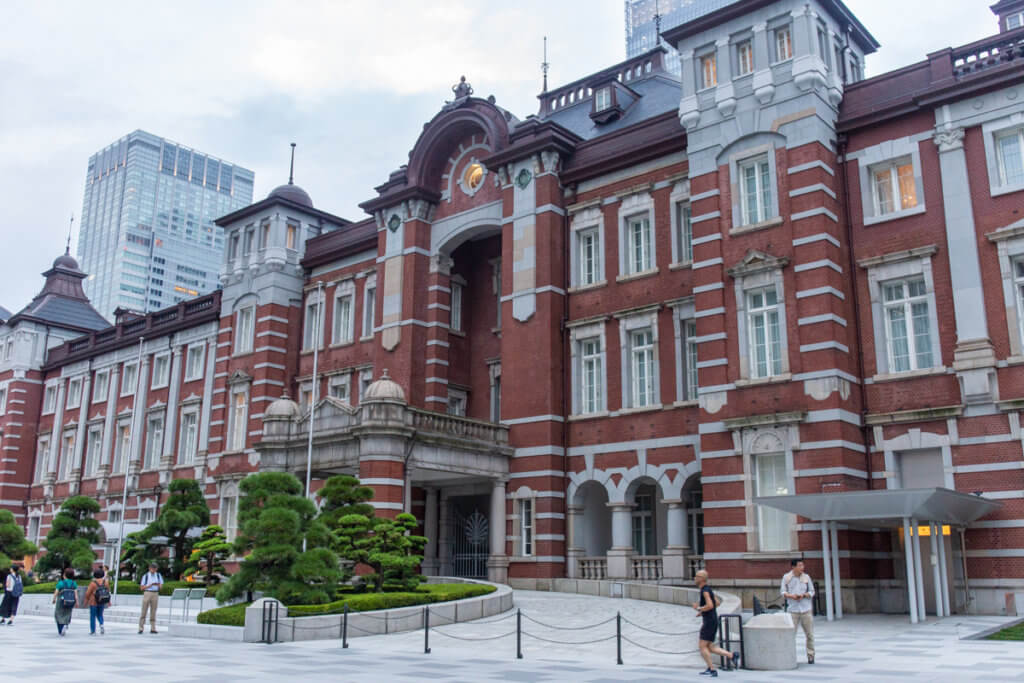 Summer slowly is leaving us. Before it's officially autumn, we decided to have a staycation in Tokyo's famous small luxury hotel, The Tokyo Station Hotel.
Honestly, I never thought The Tokyo Station Hotel is one of world's small luxury hotels. I knew the hotel always have high occupancy, securing a room can be challenging, but I didn't know that it was one of the luxury hotels. All I knew was that all hotels adjacent to train station are business hotels. By business I mean, small, modest and mostly noisy, far from any luxurious criterion.
That was before I walked into Tokyo Station Hotel. There's nothing modest about this hotel. With a lobby this huge (it's Japan, space matters), crystal ceiling light and classic sofas, it definitely is a luxury hotel. A great way to impress someone who thinks hotel at train station is a business hotel.
The check-in process went pretty fast, just under five minutes we had a room key in our hands.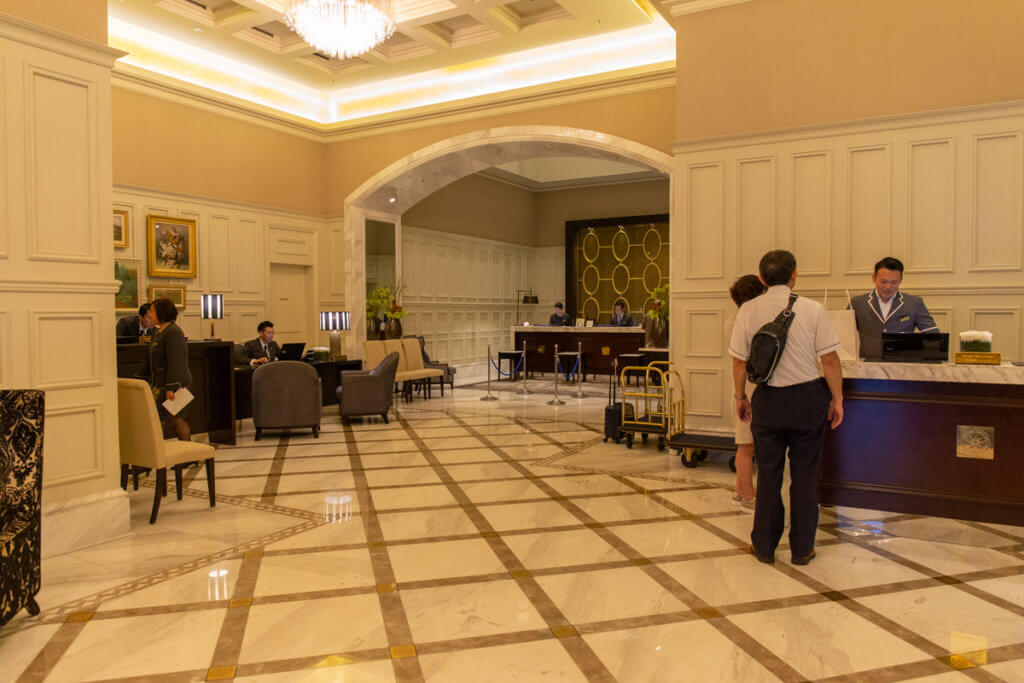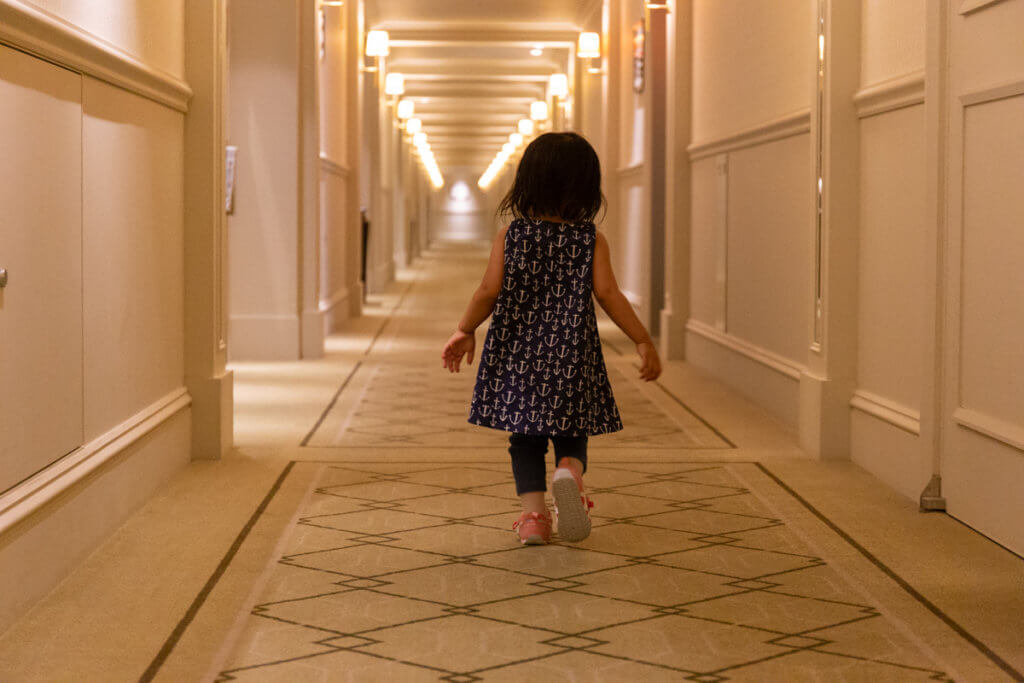 The Tokyo Station Hotel is located right above Tokyo Station. There's only one side of the hotel that has direct view to Tokyo Station, the dome. This picture was taken from the hotel's third floor. All the windows in this picture are the hotel's rooms. From this part of the hotel, one can easily observe the passerby at Tokyo Station. I should also mention that you cannot hear anything coming from the Tokyo Station.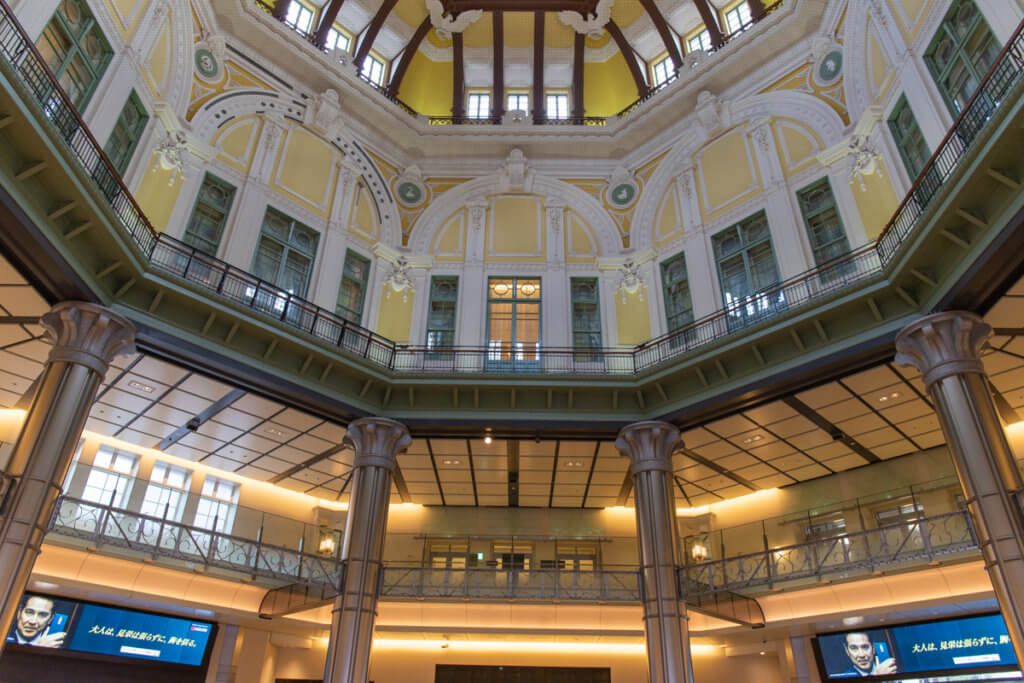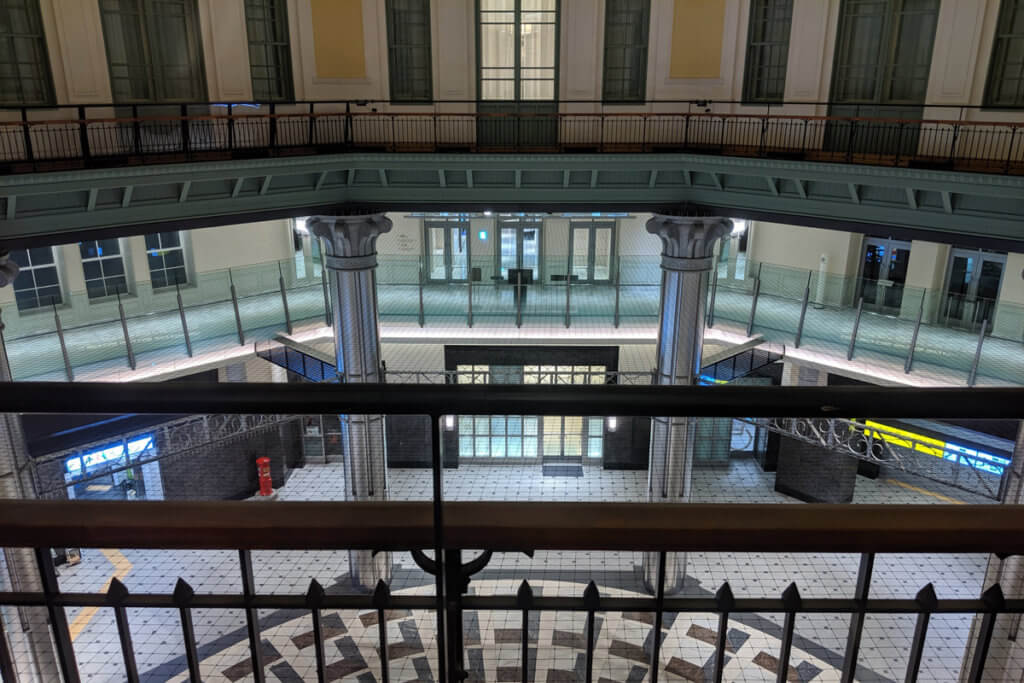 Our staycation was special this time. It's to celebrate our daughter's birthday. Our room choice, hence, was also extraordinary, one of the expensive rooms facing the street, Kitte direction. It was a great choice, indeed. The room's spacious, bright and nicely adorned with a crystal ceiling light.
Oh, the room has a great soundproof. Once we closed the door, we entered our own universe. We could only hear our daughter voices. Footsteps, chatters, coughing, next room chat, no, nothing could be heard from the outside. Gone all the fears about the train noise..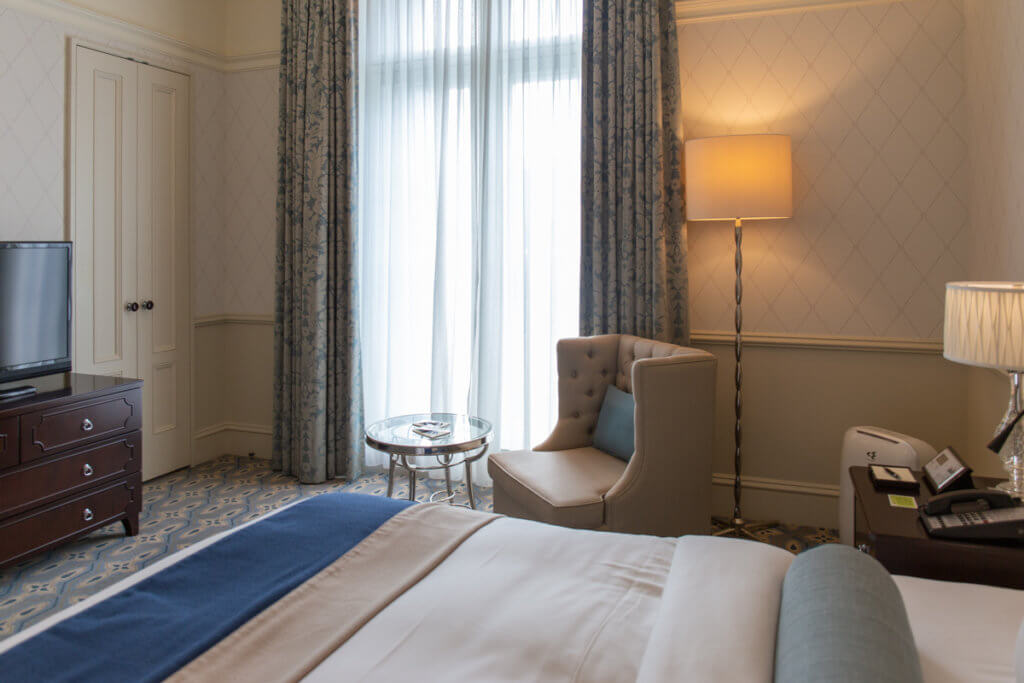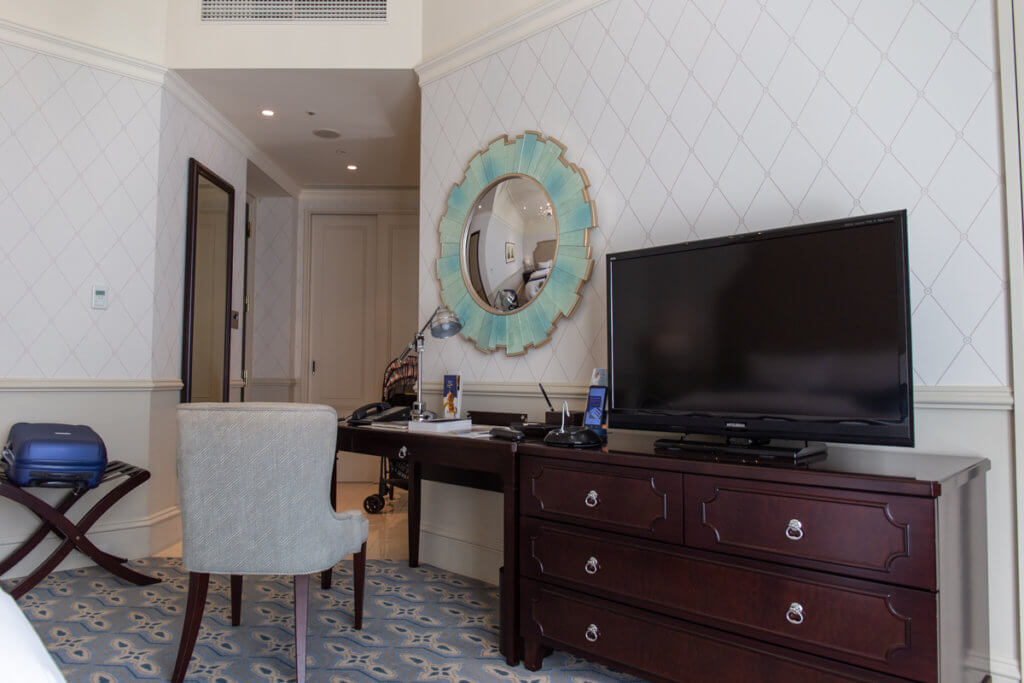 The biggest surprise was a large ensuite bathroom. It was a large as most of ordinary hotel rooms in Japan. I did not take any picture of the bathroom. I was too occupied taking care of our little girl. She's extremely excited with the room, barely could stay still. Moving around is always her thing.
My husband surprised us with a fruit cake with two candles lit on it. The hotel staff delivered the cake to our room at 0830 pm (it wasn't a complimentary cake). Then, our little celebration started, just the three of us. No pictures taking, we simply savoured in time and taught our little girl how to blow the candles. After a few slices of cake, we called it a night, fast fell asleep on a firm and comfortable bed straight to morning.
The next morning was another exciting moment, breakfast. I was looking forward to the breakfast.. It wasn't because I was starving but I had a feeling it was going to be a good breakfast. I was right.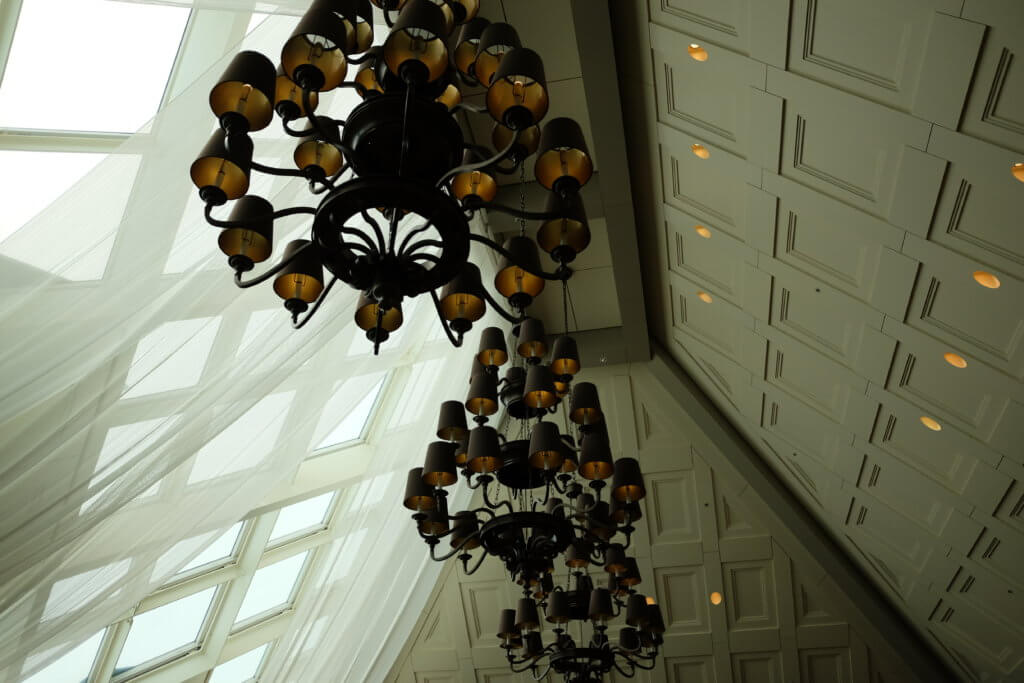 The Atrium, where the breakfast is held. It's a buffet breakfast with a wide selection of food. From different types of cheese, Japanese style breakfast (rice included, always), omelette, egg benedict, fresh fruits and vegetables.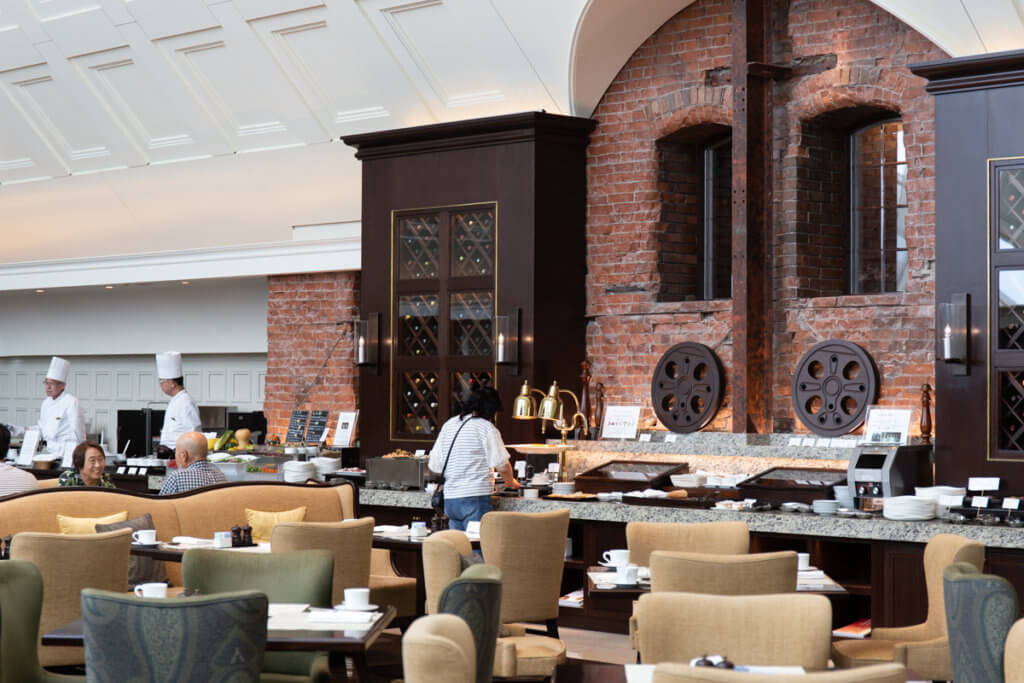 What I liked the most was the fruits selection. The Tokyo Station Hotel was pretty generous with fresh fruits. My first plate was full of fruits,,the came second and third batches of food. Because it's still summer, there was a corn soup amongst the menu served in a cup.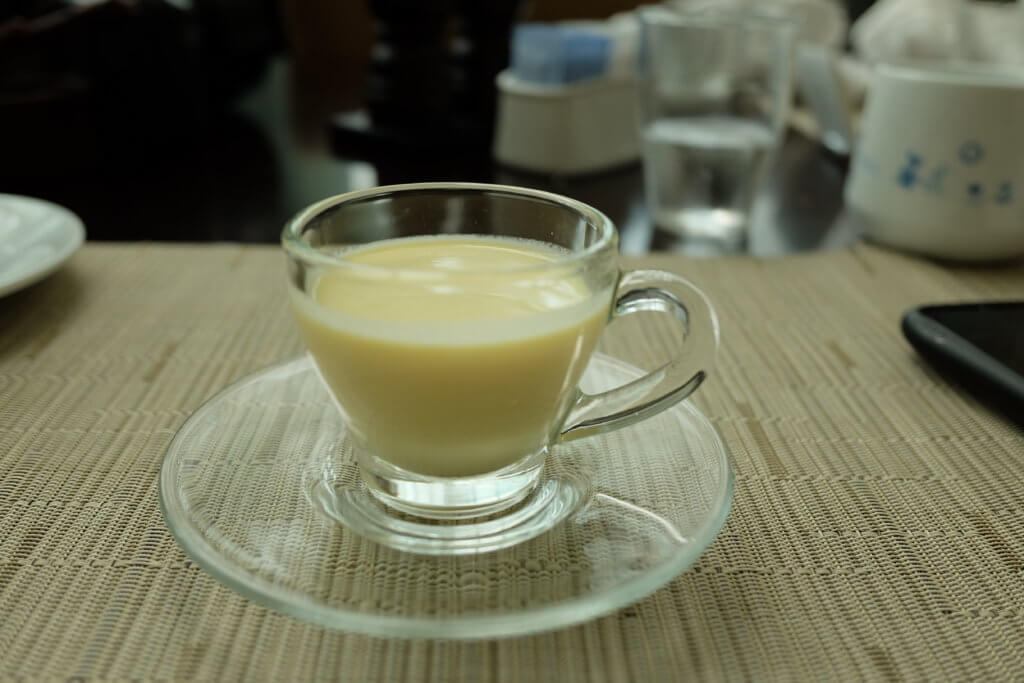 Here's a snapshot of Japanese food at the Atrium.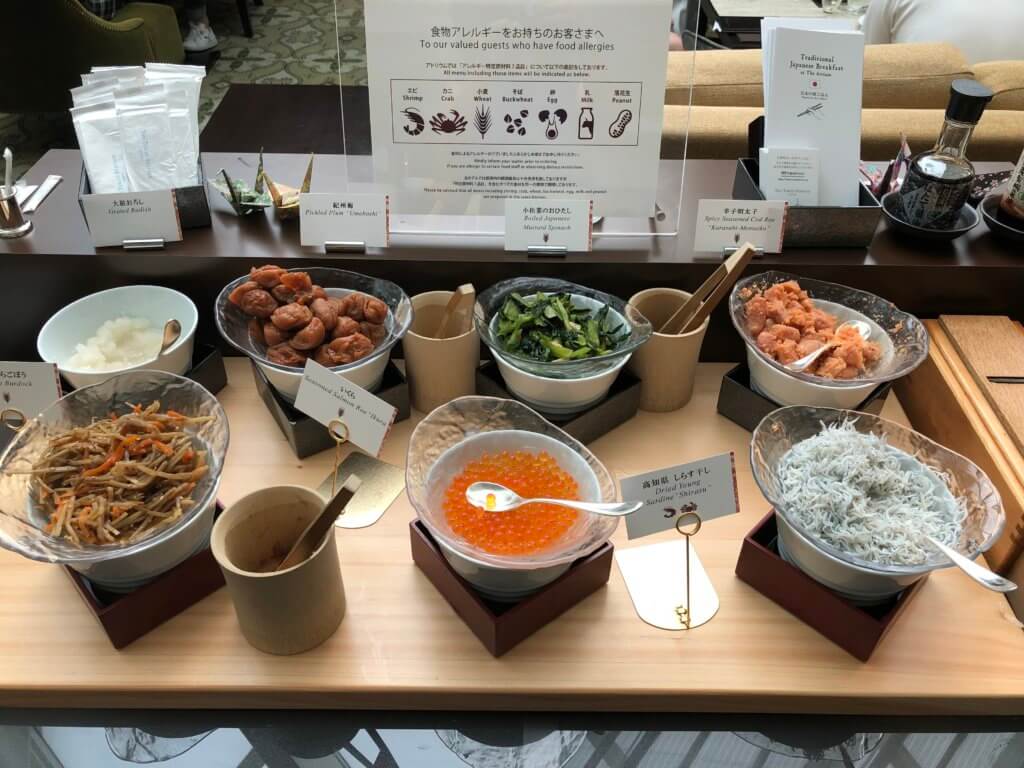 I loved the food selection at the Atrium, the taste's superb except the egg benedict. I wished the poached egg wasn't overcooked otherwise it would had been a perfect breakfast.
It was a short stay yet good enough to make us want to come back one day. It's not going to be that soon. One day, perhaps.
What makes The Tokyo Station Hotel popular? I tried to come up with several answers but I wasn't happy with my answer. Perhaps, I look everything through "a foreigner eyeglasses". So, I asked my husband why the Tokyo Station Hotel is popular. Why he chose Tokyo Station Hotel amongst any other IG worth-bragging hotels in Tokyo? He said, because it's located within Tokyo Station, a historically important station in Japan and, of course he finally managed to book a room with a view.
Is it worth staying hotel? This is the tricky question. If you are willing to stretch your budget for a stay in a luxury hotel, the Tokyo Station Hotel is worth considering for. By price, the Tokyo Station Hotel is not much different than any other luxury hotels here in Tokyo. Its location is what a stay worth paying for.
"A luxury stay in a historically important landmark of Japan", that's how I put it into words.