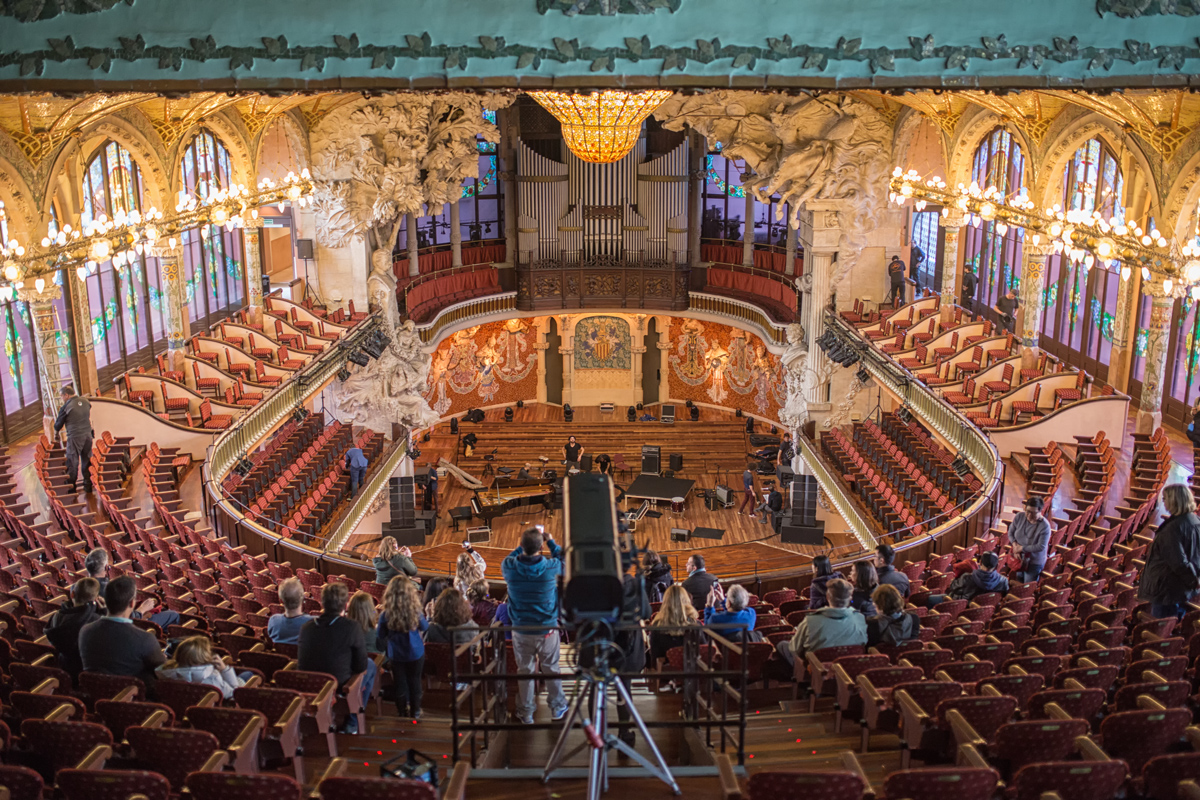 Palau de la Musica Catalana is the only concert hall in the world that labeled as UNESCO World Heritage Site. It was designed by Lluis Domenech i Montaner and built between 1905 and 1908. In a nutshell, Palau de la Musica Catalana is not something to be missed when visiting Barcelona for the first time.
We were a little bit skeptical to join Palau de la Musica guided tour because of our baby. Hanna is usually calm but none can predict a baby. If she's annoyed she cries, if she's bored she cries, if she's excited she screams, if she's happy she smiles or starts the baby talk. None can tell baby to be calm anyway. So, we neglected the fact that we have baby and decided to visit Palau de la Musica. Because Palau de la Musica is one of Barcelona highlights, we bought the ticket online few weeks in advance. The ticket costs 20 euro / person. No admission fee for children under 10 years old.
In case, we were denied entering Palau de la Musica, only one of us would join the tour. Around 15 minutes before the tour started we went to the ticket counter to check our tickets.and asked if it's allowed to join the tour with a baby. The ticket counter said "yes, of course no problem at all". It felt like our lucky day.
Was it really OK to join?
There's no written rule whatsoever saying "Baby Is Not Allowed" but many think differently at least during a guided tour. The moment we queued at the entrance, the judgement day started as soon as Hanna let out her first scream. A woman gasped and looked at Hanna then stared at me. Another woman said "a baby" in a high pitch tone. There we understood that baby was not welcomed by the tour member. With the tickets in hand neither of us wanted to lose the chance to see the famous concert hall. So we went ahead neglecting the people. The building was too hot for Hanna so we immediately took off her jacket. She was quiet for awhile.
The first place to visit was a rehearsal room where a short presentation on the history of Palau de la Musica was shown. The movie clips from the projector were able to keep our baby calm for about 10 minutes. She then let out another cry. At this point in time we neglected anyone who gazed at us.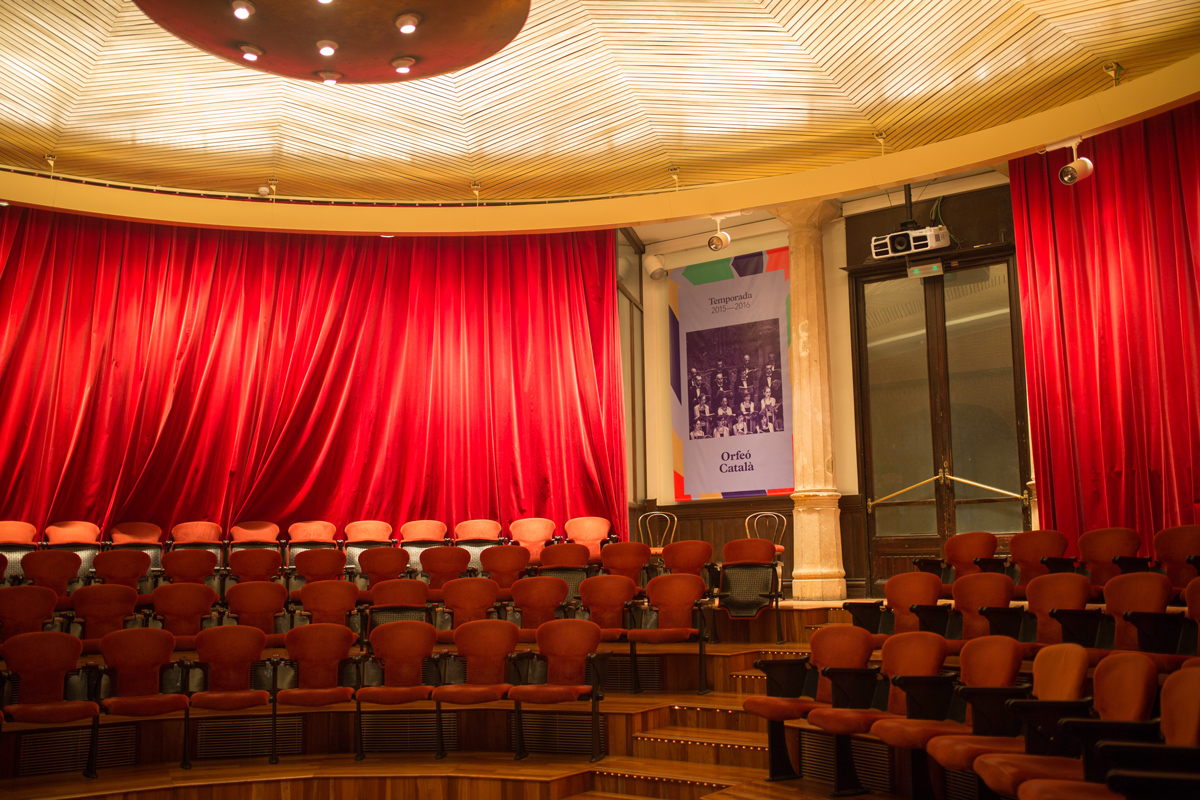 Then we moved to the second floor where the main concert hall is located but first we entered a rather smaller concert room with a balcony facing the street. There was not enough time to take proper pictures of this exquisite balcony or rather there were too many people at the balcony. This was the best picture we could get while Hanna was trying to escape from my arms.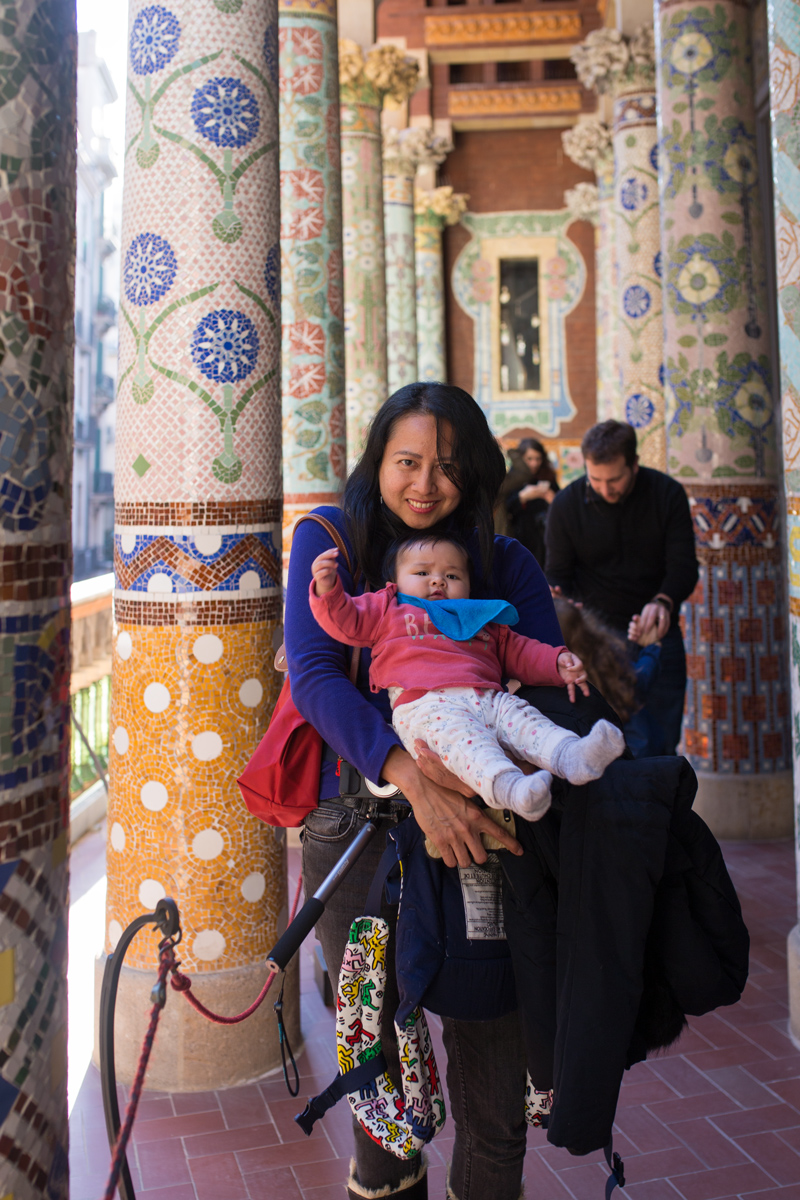 The main concert hall was nothing but extraordinary..It is said that this concert hall is the only auditorium in Europe that is illuminated by natural light during daytime.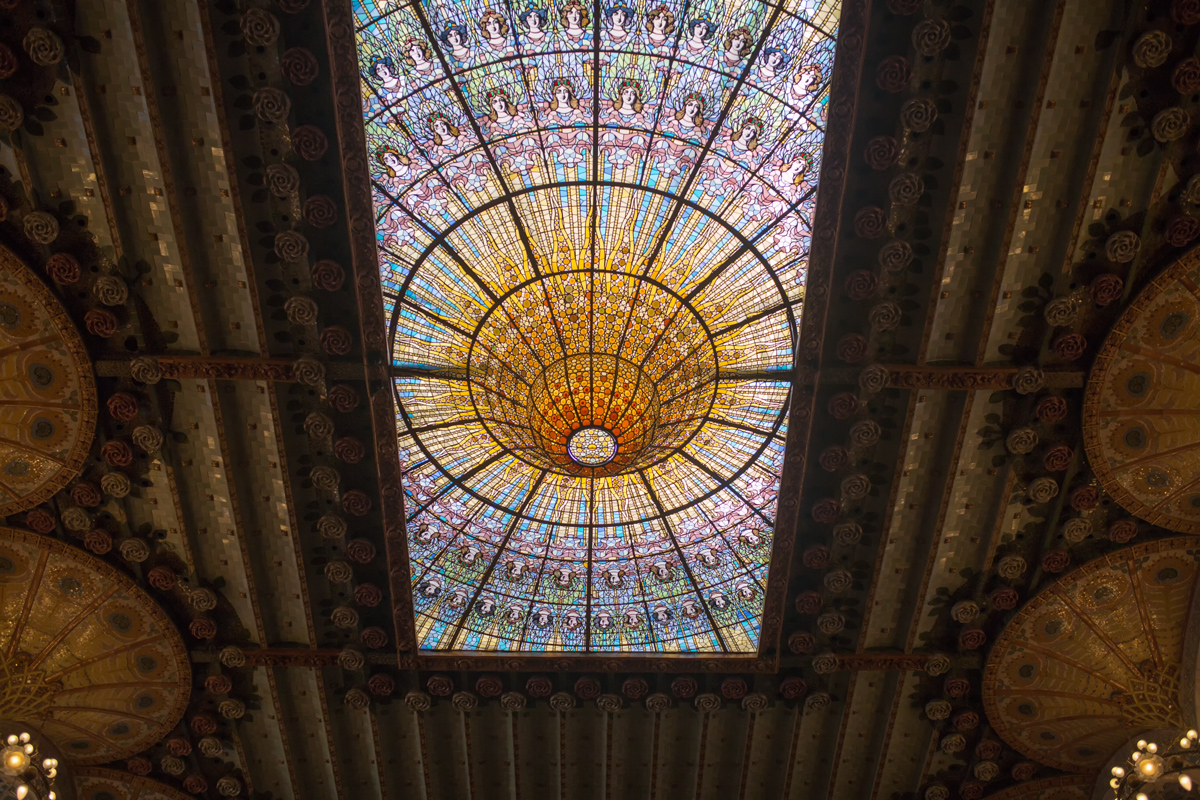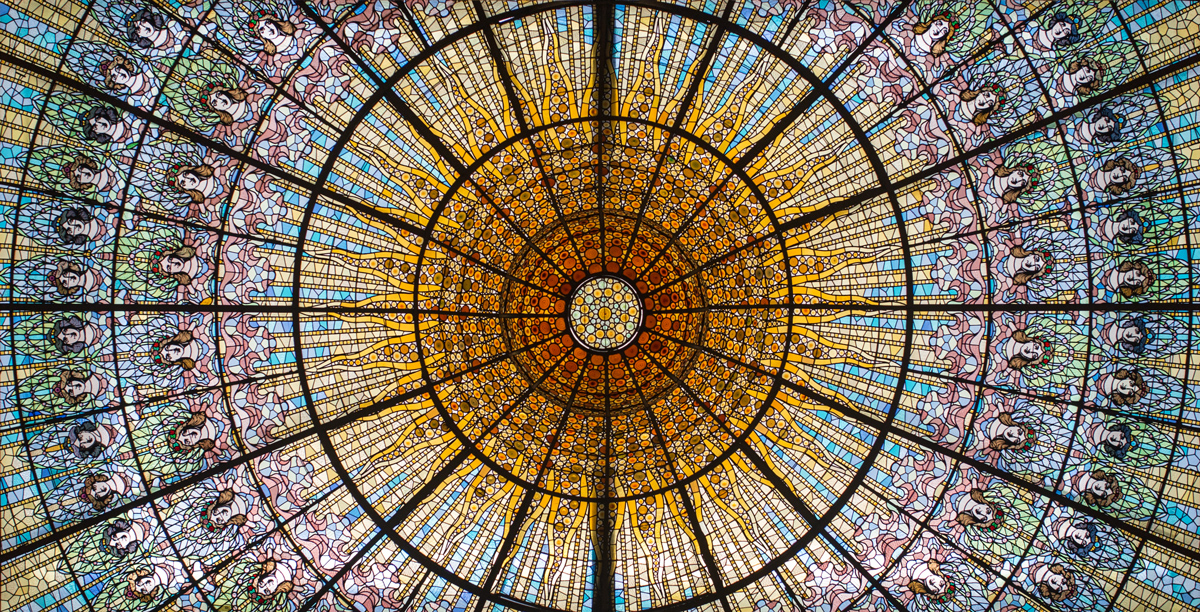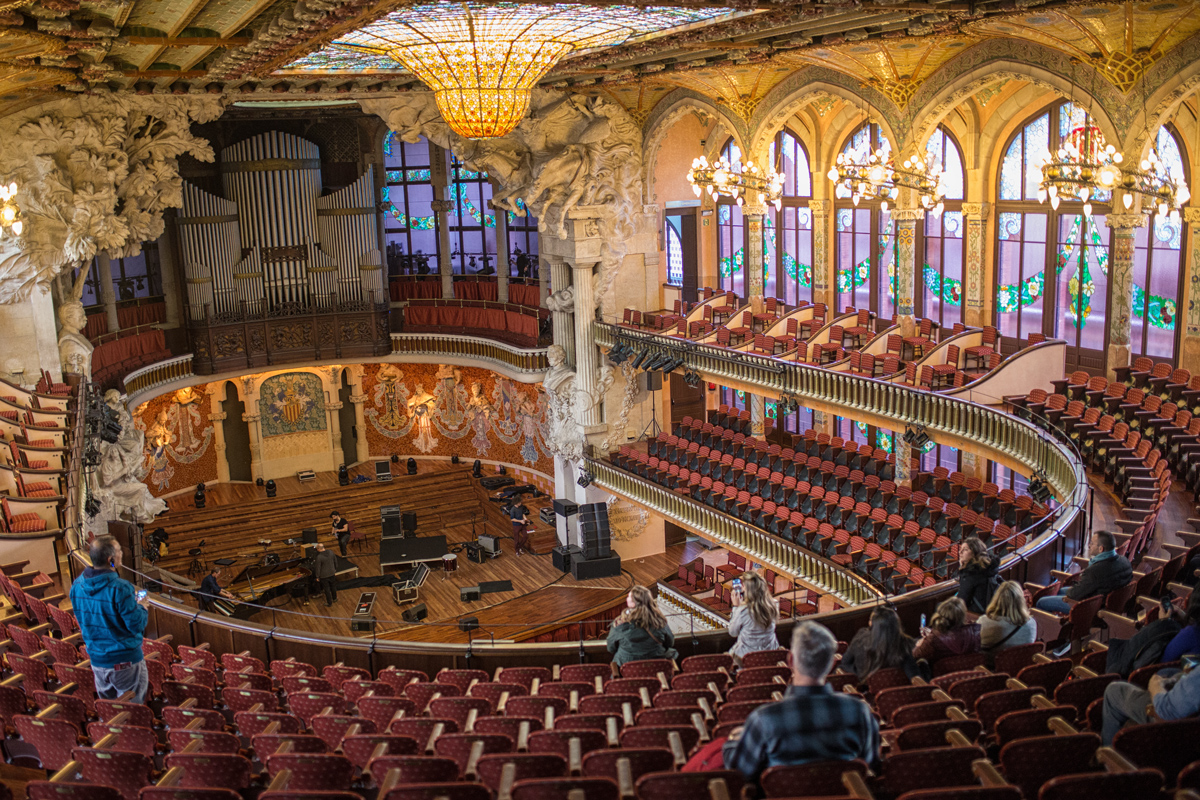 Hanna was a little bit restless throughout the tour. She screamed, cried that forced me to run away from the group several times to calm her down. Although we took her jacket off but the sweater was still there. At first I thought she was just hungry (again) but it was not hunger that bothered her. The heat was too unbearable for her. It was really hot inside the building. At the end of the tour, we apologized to the tour guide for making so much noise. It was so kind of her to understand our situation and said "why apologize, it's normal she is a baby". Luckily Spain is baby/children friendly otherwise we might get kicked out from the tour.
To anyone plan to join Palau de la Musica guided tour with a baby, be prepared to be stared at and braise your heart.
Have you ever joined a guided tour with a baby? Were you being stared at?