It is easy to spot out Casa Batllo in Passeig de Gràcia. The bright colour building with skull and bone liked facade definitely is eye-catching to any passerby.
We thought Casa Batllo was closed when we arrived on Friday afternoon. It was because there were so many people gathered in front of the house taking pictures instead of buying tickets at the counter. That was before we found out the ticket price.
The ticket costs 29 euro per person! That is expensive. Perhaps, it was the reason for many choosing just taking pictures of Casa Batllo from the outside.
So, why would we decide to enter Casa Batllo? 
I love architecture and house design. Ikumo has been reading Gaudi's works before we flew to Barcelona. We both are fascinated by the shaped of the windows and the chimneys of Casa Batllo. For these reasons, without a second thought we purchased the expensive tickets just to see what Casa Batllo has inside.
Imagination knows no limits is the word to describe Gaudi's work on Casa Batllo. Amongst many buildings Gaudi designed, Casa Batllo stands out as one of his masterpieces. It is the most popular Gaudi's house design located in Barcelona most prestigious avenue, Passeig de Gràcia. This building was used to be a house owned by Batllo family who commissioned Gaudi to redesign their house in the early 1900s.
The entrance ticket comes with a smart guide with augmented reality video guide that briefed us on every part of the house. Without the smartguide we would merely visiting a beautiful house, taking pictures and that were about Casa Batllo. But we felt the entrance ticket worth paying as we moved from one room to another.
First point of the house:  a stairway that heads to the Noble room, the main floor of the house. The wooden framed door, colourful stained glass, crystal lights make the Noble room as the most grandeur part of the house.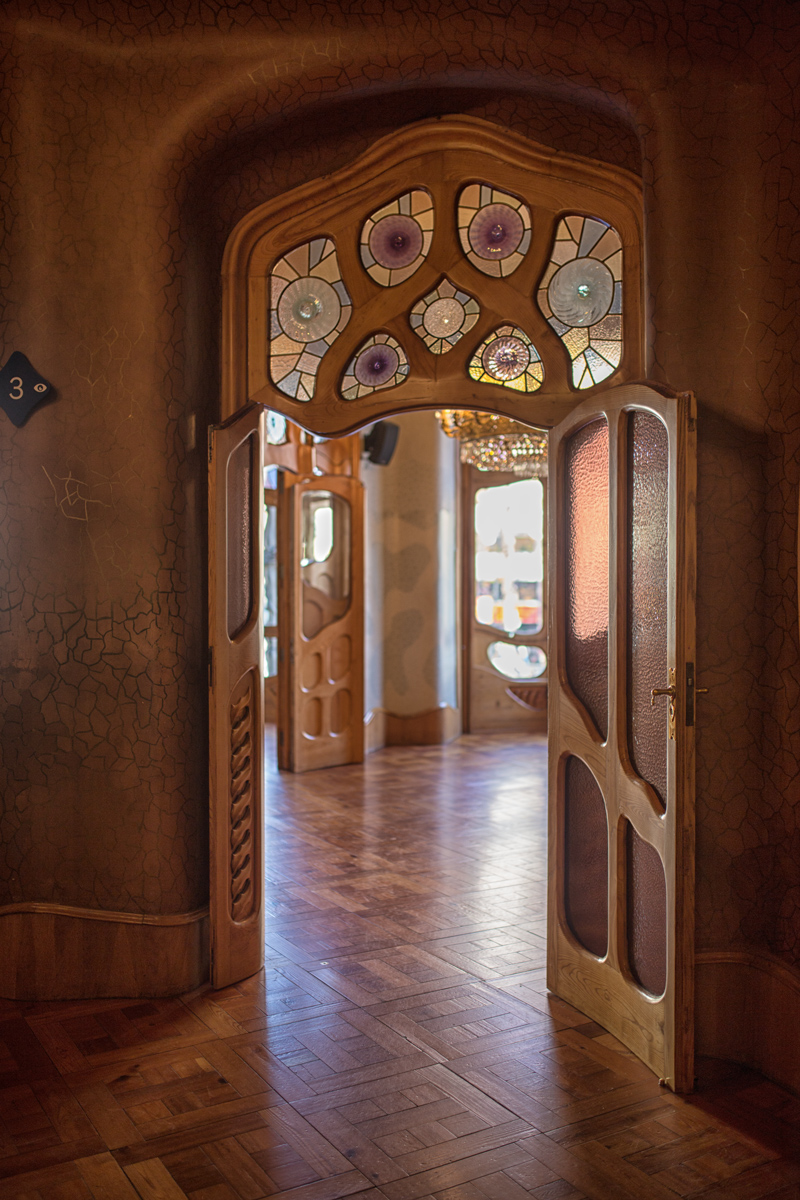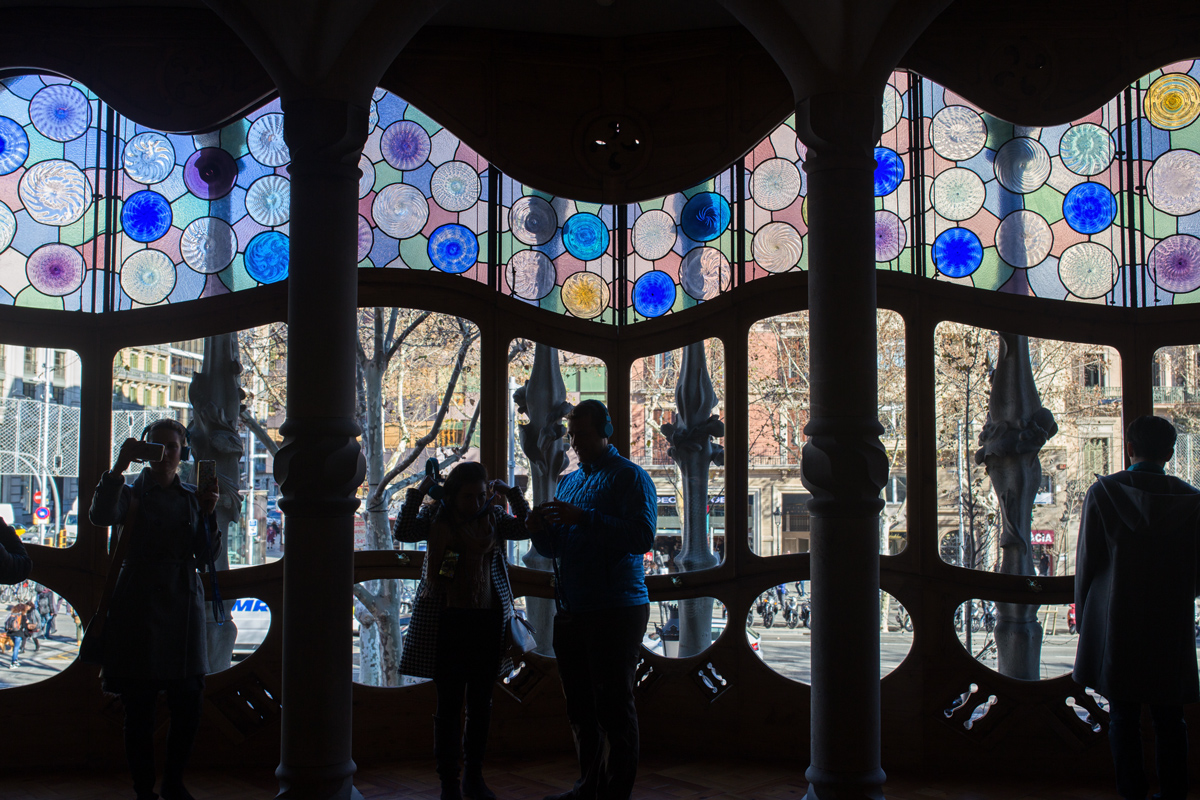 This side of the house has opening to skylight that allows light to enter the building. The glazed tiles are in blue varying in shade.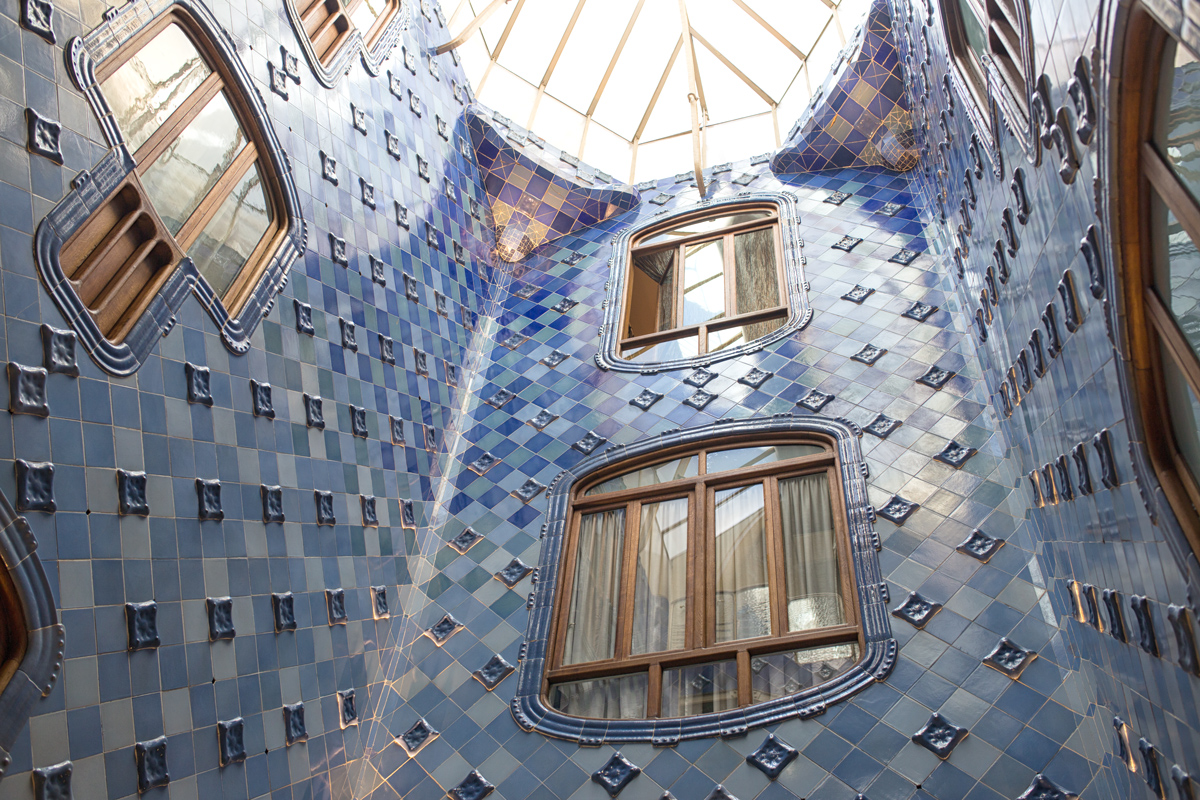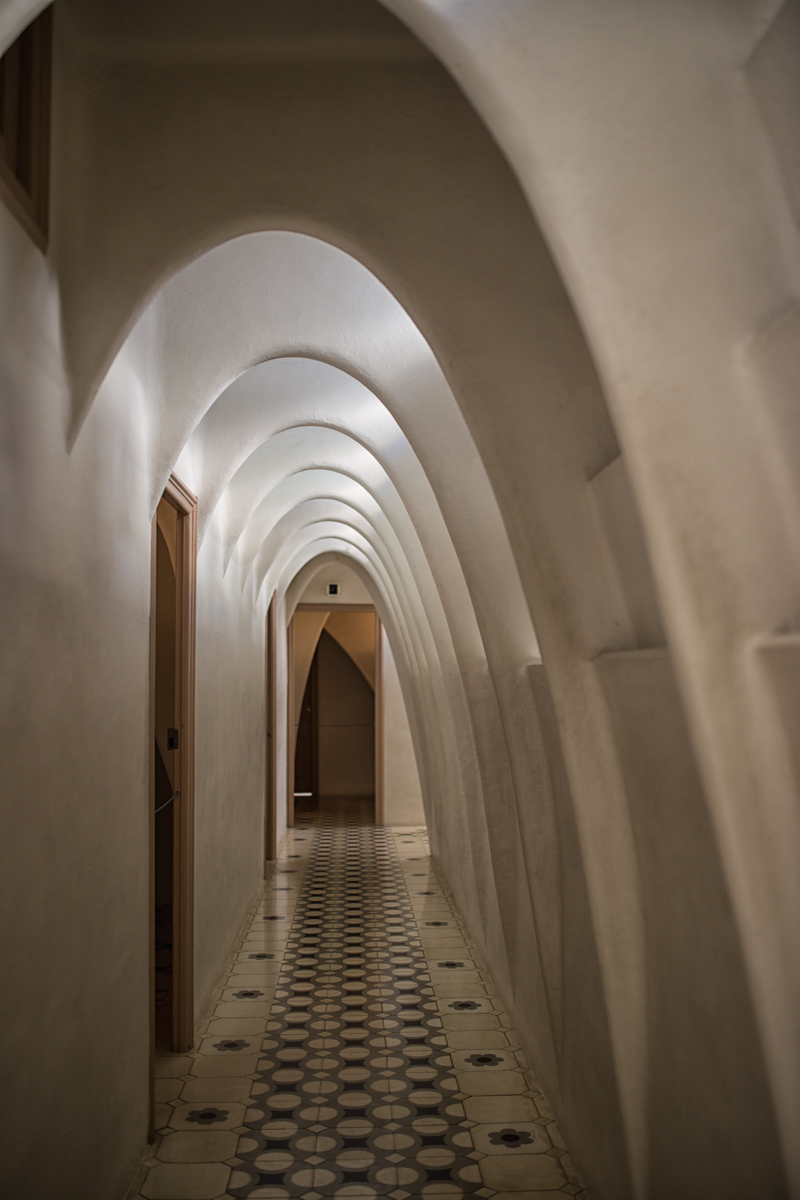 On top of the house is the Roof Terrace. It's popular for unique shape of chimneys that to be perceived as dragon back.
As strange as it sounds, these chimneys reminded me so much of Cappadocia, Turkey.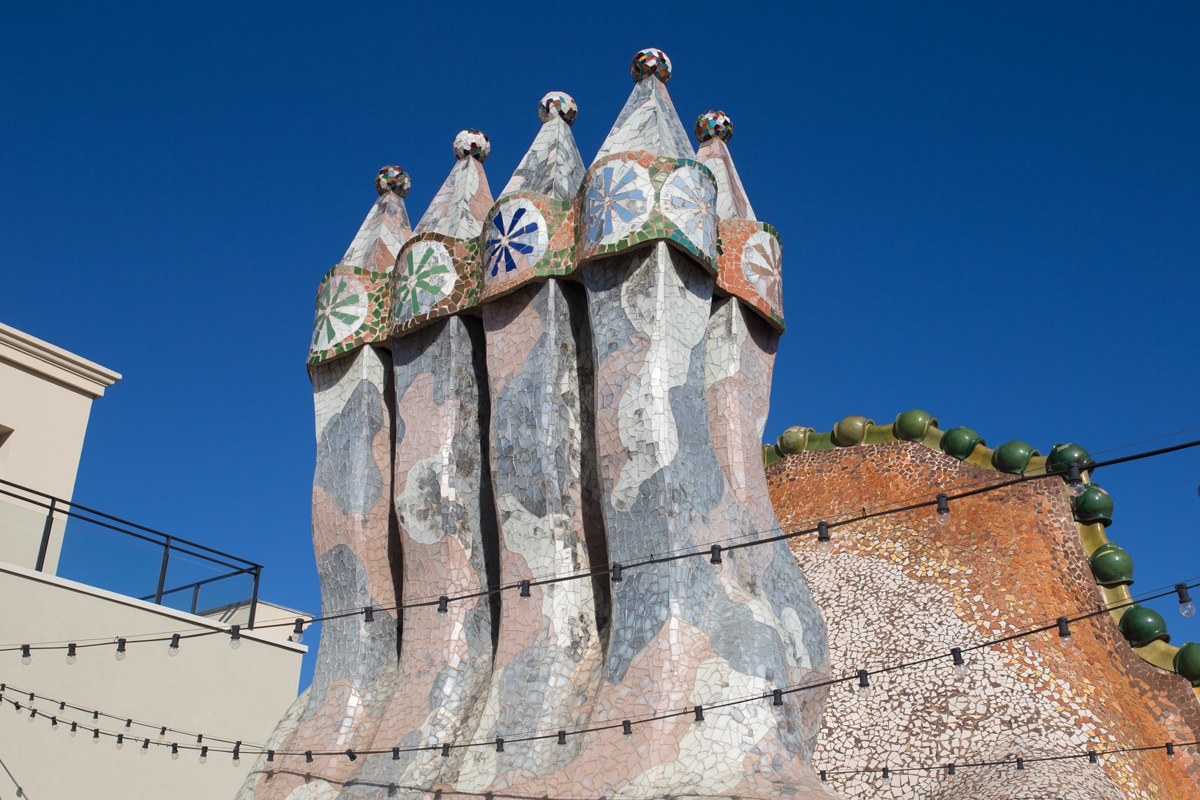 I knew Gaudi by name only but never before seen his works in person. I was happy to finally able to observe and admire his work. I would never have seen such a house without visiting Casa Batllo.
The entrance ticket is indeed expensive but it's not only for seeing Casa Batllo in person but also allowing us to understand Gaudi's genius idea in creating this masterpiece in early 1900.
Do you think 24.50 euro is worth paying to get inside Casa Batllo? Will you skip entering Casa Batllo when in Barcelona?