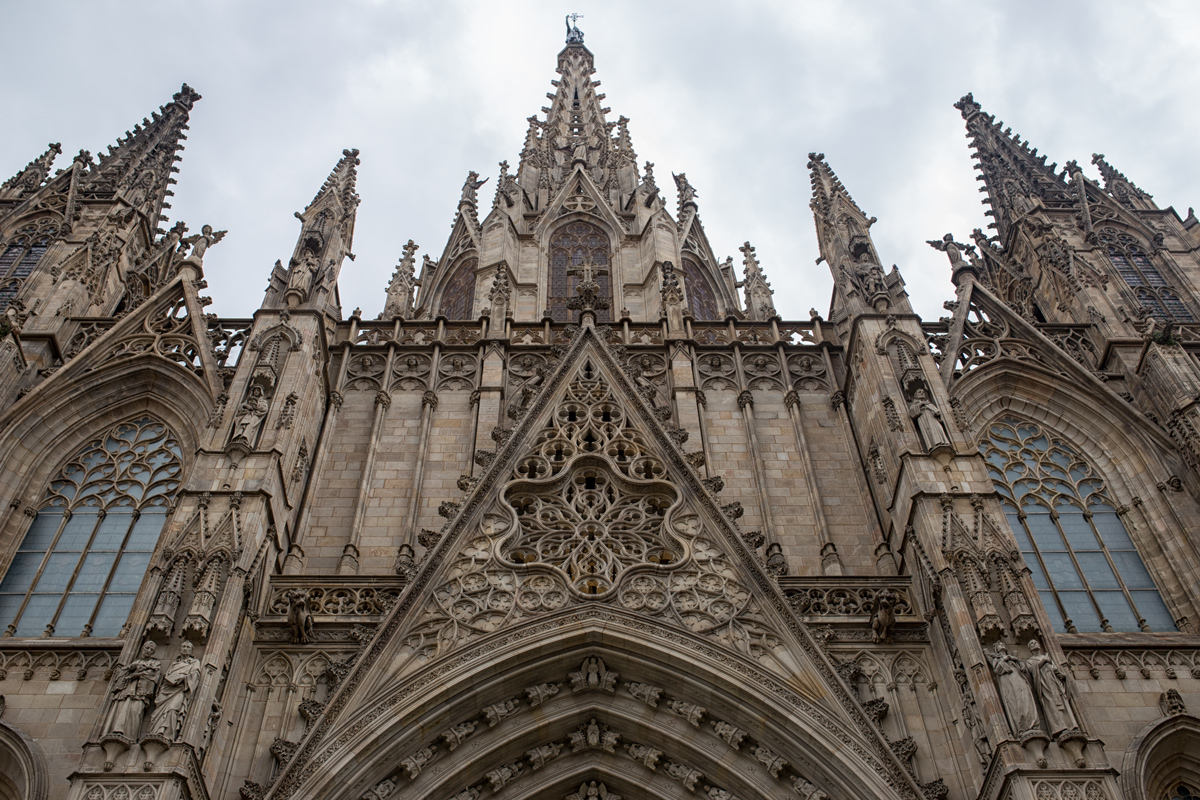 Barcelona Cathedral sits the Pla de la Seu, the centre of the Barri Gotic or gothic quarter. It can be reached by walking from the famous tourists spot La Rambla. Barcelona Cathedral is one of the most stunning gothic structure in the city.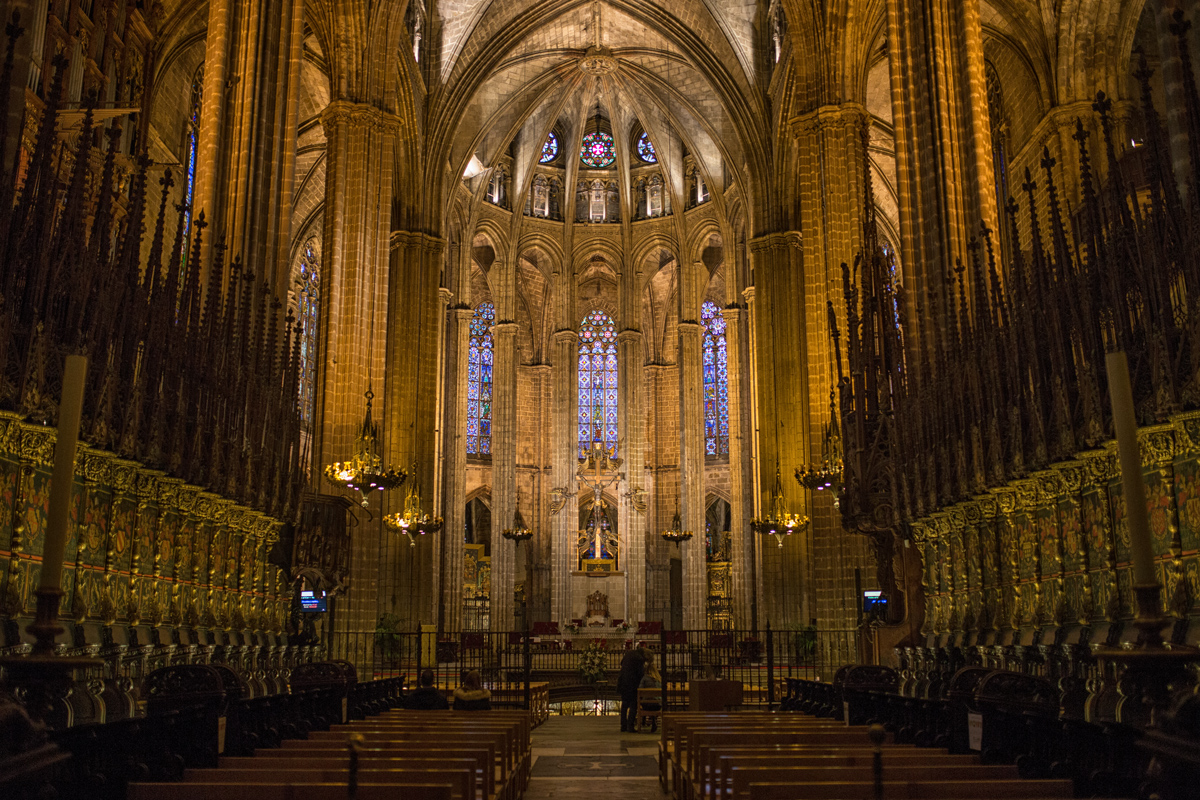 We went to Barcelona Cathedral after visiting La Rambla and Boqueria market. It took less than 20 minutes walk from Boqueria market to Barcelona Cathedral. Walking itself was such an experience as we passed small alleyways, watched some street artists performances and could reach to this famous spot: Pont del Bisbe.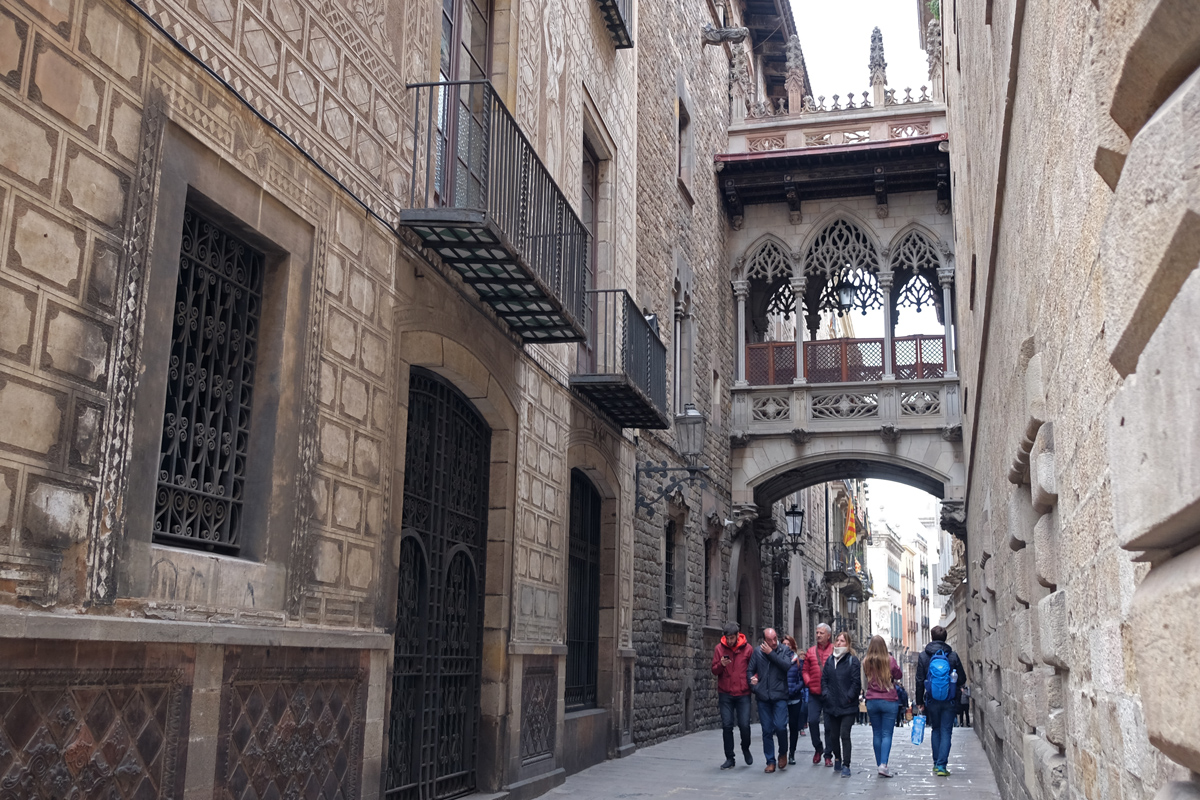 There were only a few people inside the Cathedral by the time we got there around 4 pm. It turned out we came at paid entrance period that started from 1pm to 5.30pm. It costs 7 euro per adult. Either it was because of the paid entrance period or off season there were not many people inside the Cathedral. It was so quiet that we had to whisper to each other while speaking, afraid of bothering others. None seemed to talk to each other. The clicking sound of the cameras could be easily heard. At first, we were worry that Hanna would suddenly cry or scream but thankfully she fell asleep inside the Cathedral. Perhaps, carried away by the low light and quiet surrounding.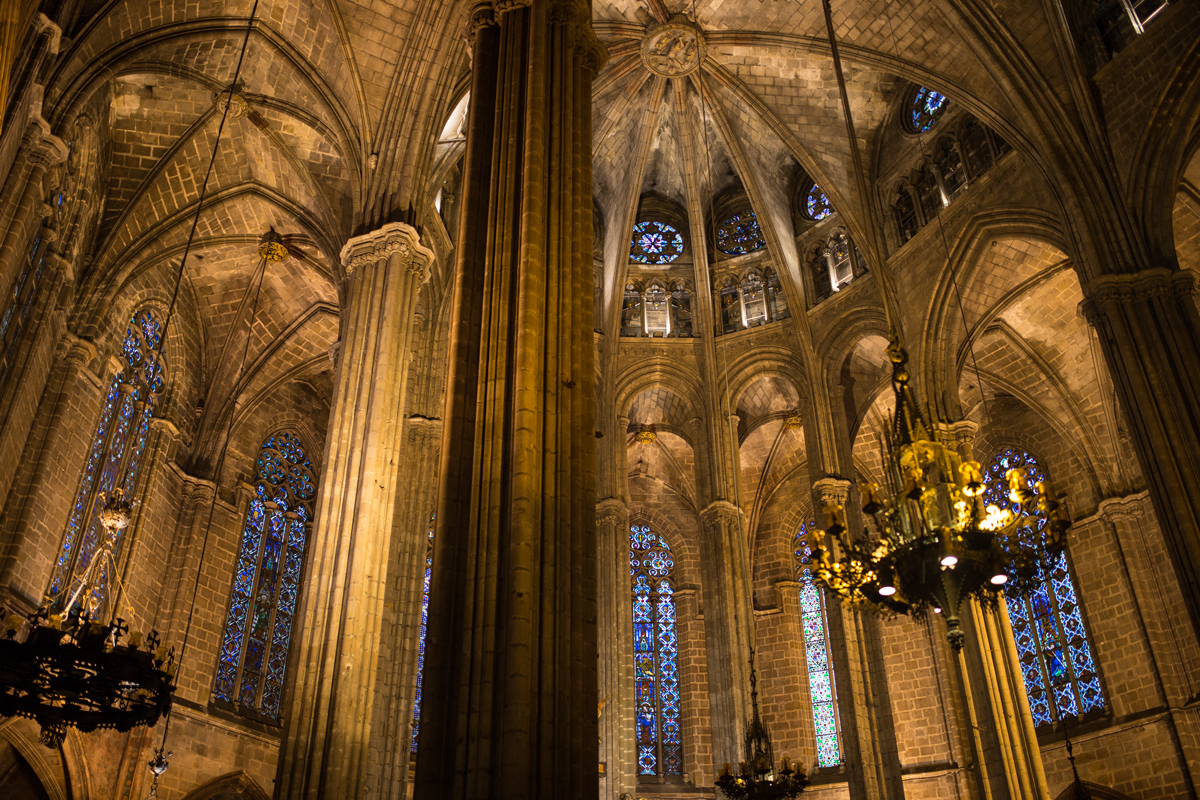 We have not seen many gothic structures yet undoubtedly we dare saying Barcelona Cathedral would be amongst the most beautiful structure exist. The Cathedral was initially constructed between 13th and 15th centuries. In its development, the construction continued to add neo gothic facade and finished in late 19th century.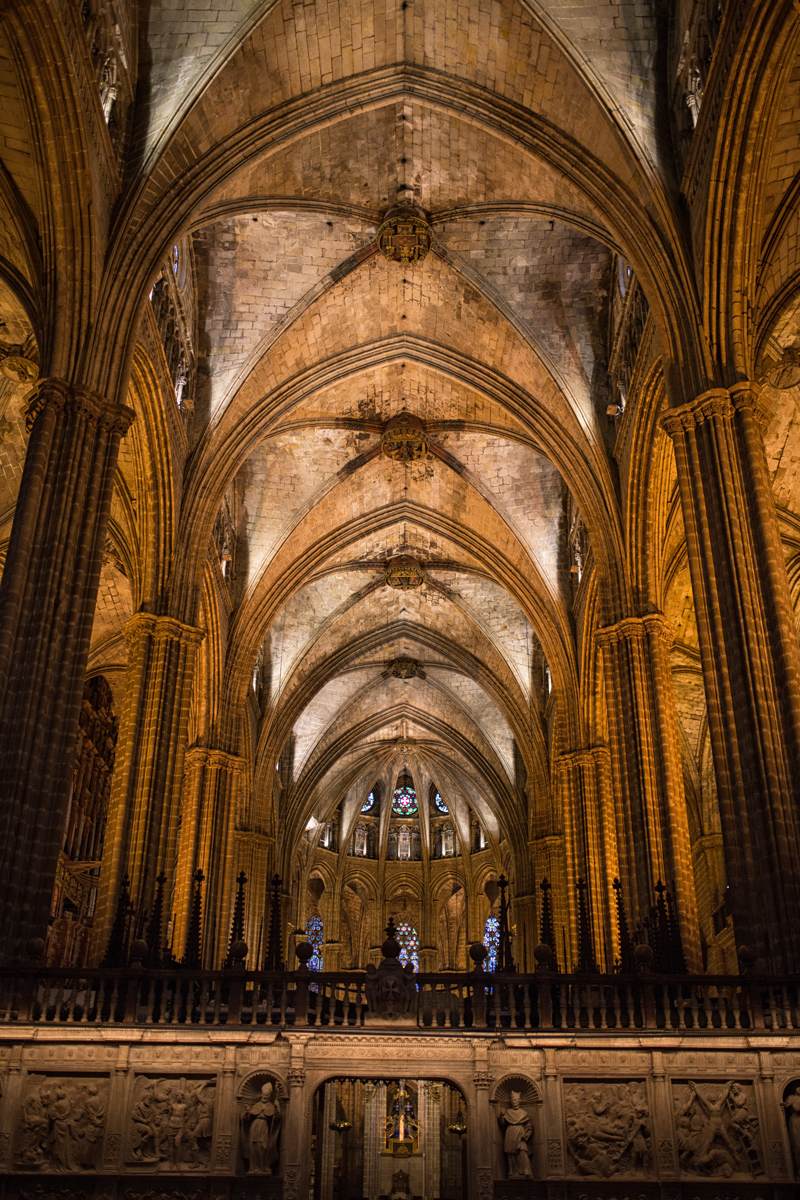 The 7 euro entrance ticket comes with free access to the rooftop with a view of gothic quarter. We did not go to the rooftop, afraid that it might be raining anytime. Perhaps some other time when we visit Barcelona again in the future we'll spend more time in Barcelona Cathedral.
Thanks for reading.