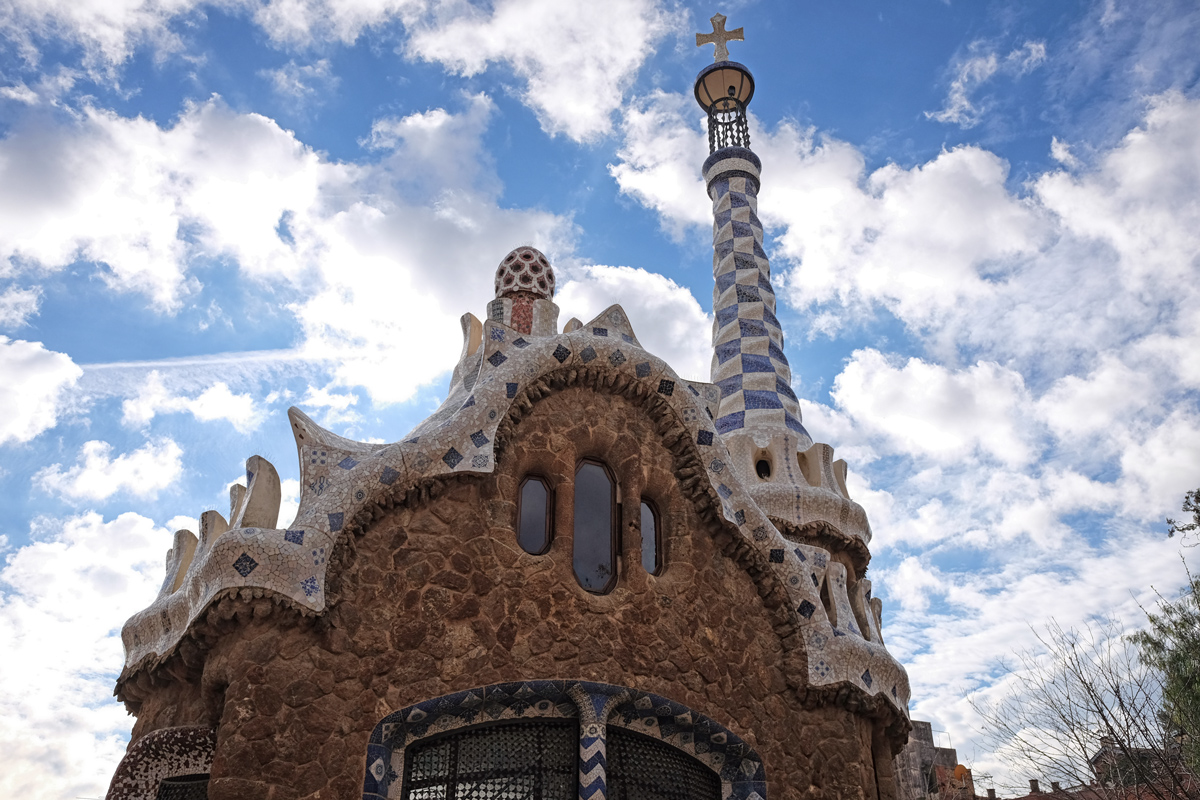 Visiting Barcelona is incomplete without checking Antoni Gaudi's works. This statement is not exaggerated. As a home to world famous modern architecture, it is reasonable to put visiting Antoni Gaudi's works in Barcelona itinerary. The question is which Gaudi's work is the best to visit with limited time in hand? Of course visiting Sagrada Familia, Gaudi's most famous work, is a must while in Barcelona. Second to that will be visiting Park Guell.
The name Guell came from Catalan businessman and politician, Eusebi Guell who provided fifteen hectares land for Gaudi to develop into a residential complex targeting the wealth community of Barcelona. Gaudi started working on the project in 1900. Unfortunately the design was not received well by the wealthy which led the construction project to a halt in 1914. As the time went by the City Council acquired the complex and transform it to a public park in 1922. Eventually Park Guell became popular and was recognised as UNESCO World Heritage Site in 1984.
Park Guell is slightly far from Barcelona city centre but easily accessible by taxi from Sagrada Familia. It took us less than 15 minutes taxi ride to reach Park Guell from the Sagrada Familia. It only costed us 7 euro. We did not buy ticket online considering it was off season it would be easy to purchase tickets at the main entrance. There were not many people visiting Park Guell when we arrived before 12pm. We purchased ordinary entrance tickets without queuing.
There are three types of tickets: ordinary entrance, entrance ticket with a guided tour and entrance ticket with a private guided tour. The ordinary entrance ticket costs 7.50 euro per person. Children up to 6 years old are free admission otherwise 5.25 euro per child.
Located around 100 m away from the ticket counter is a Caretaker's Lodge. The design reminded me so much of gingerbread and sugar house from Hansel and Gretel story. Perhaps, Gaudi was also inspired by Hansel and Gratel story.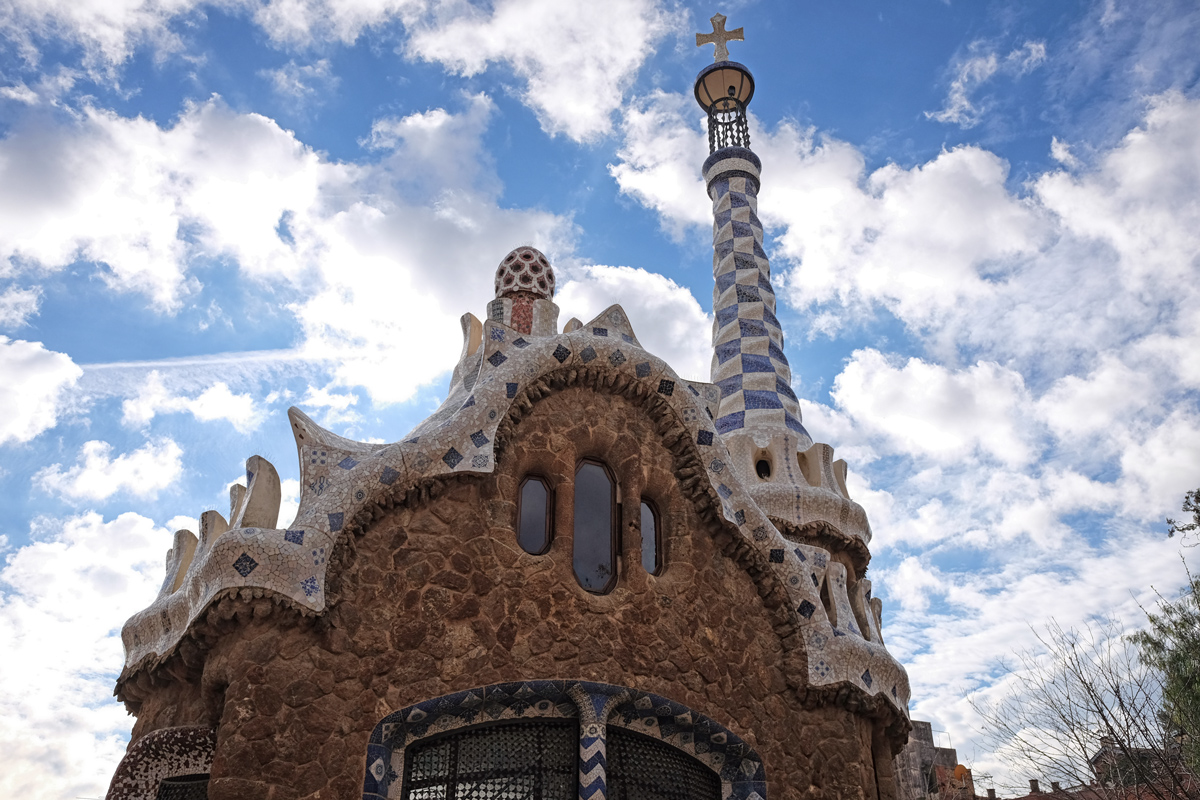 Inside this lodge is as interesting as its outside.
There are two ways to explore Park Guell. The easiest way is to start from the stairway and simply follow the steps. The second option is to go straight ahead from the Caretaker's lodge, pass the cafe, follow the way to the paths then start exploring from the first structure found.
We preferred the first option not only because it's the closest path to the upper side but simply because we did not want to lose the blue sky that nearly taken over by the clouds.
The two symmetrical sides large stairway is located in front of the lodge, heading to a market section. At the middle section of the stairway is Park Guell's iconic sculpture: a dragon. This is a photography spot that must not be missed while in the Park.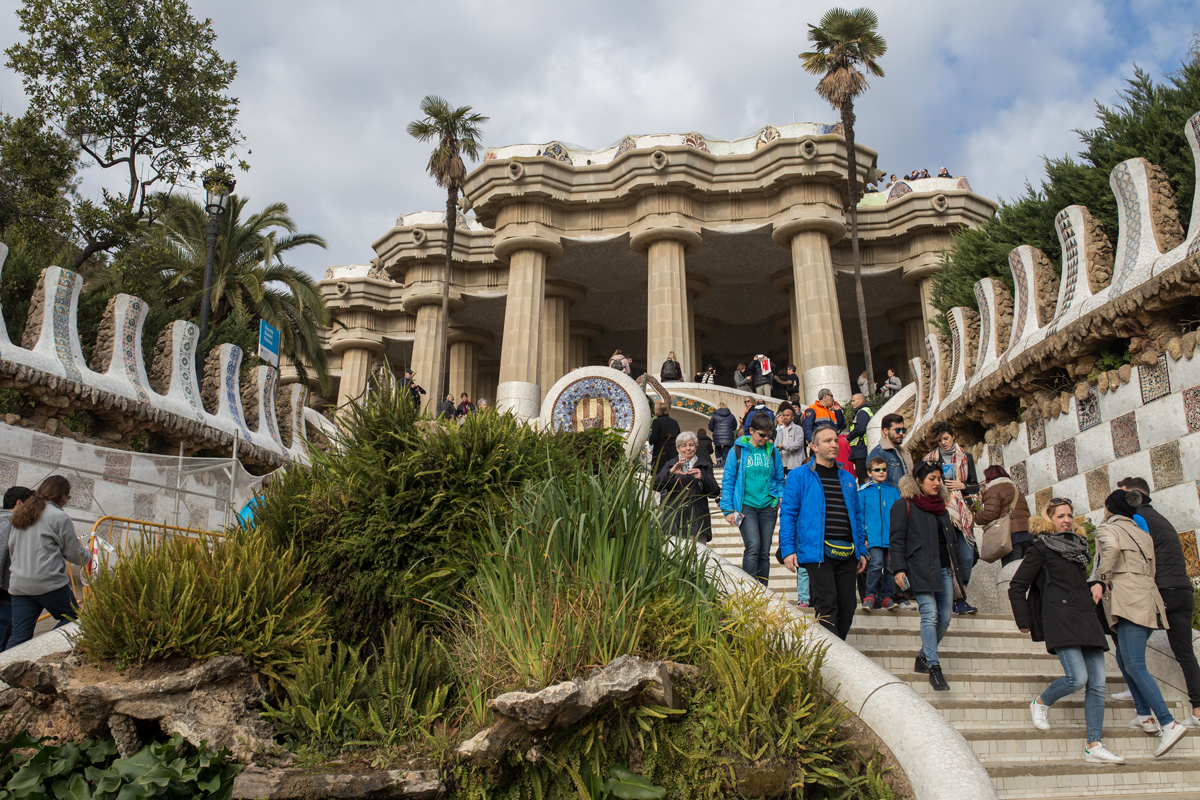 Rule of thumb: never sit nor touch the dragon while taking picture else a guard will not hesitate to scold you.
It took us awhile to get our turn taking pictures of the dragon. Yes, there was a queue formed right in front of the dragon. There's no sign saying "queue here" but a social norm comes as normal. "Where is the line" was the number one question asked at this spot.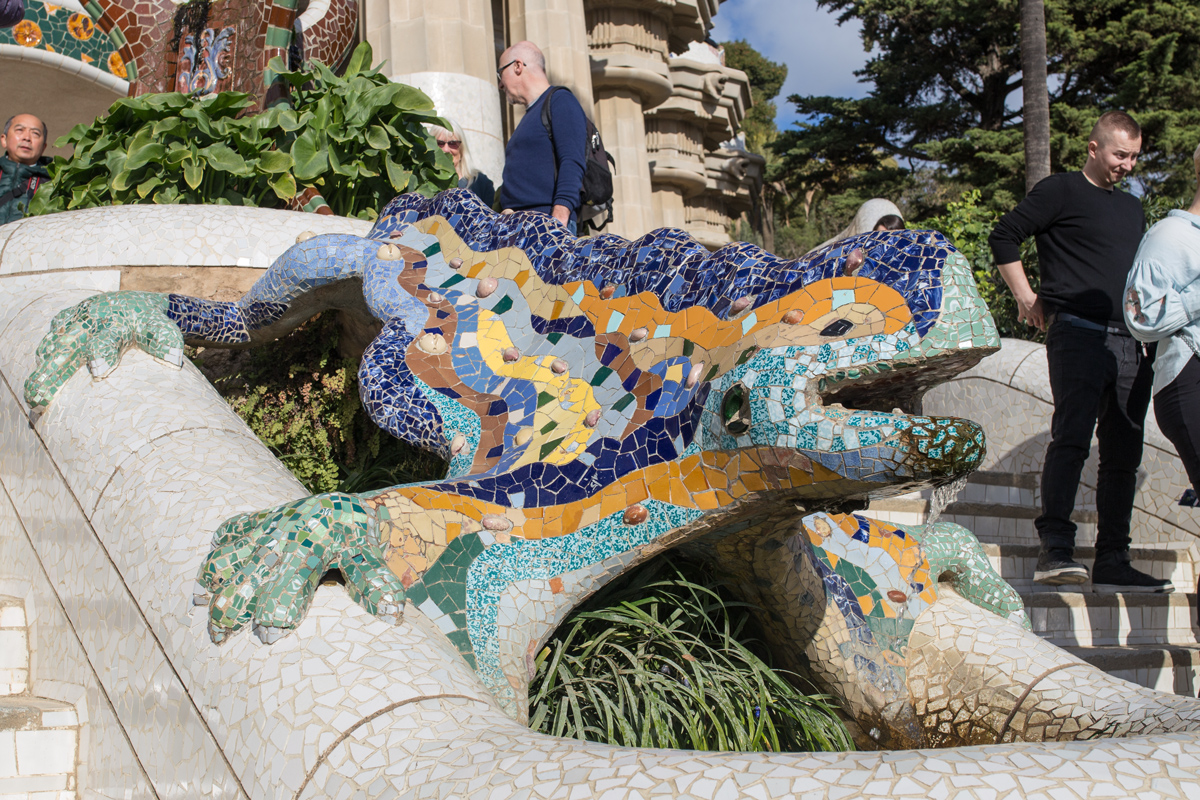 The stairway leads to two sides. On the right heads to what Gaudi planned to be a market section.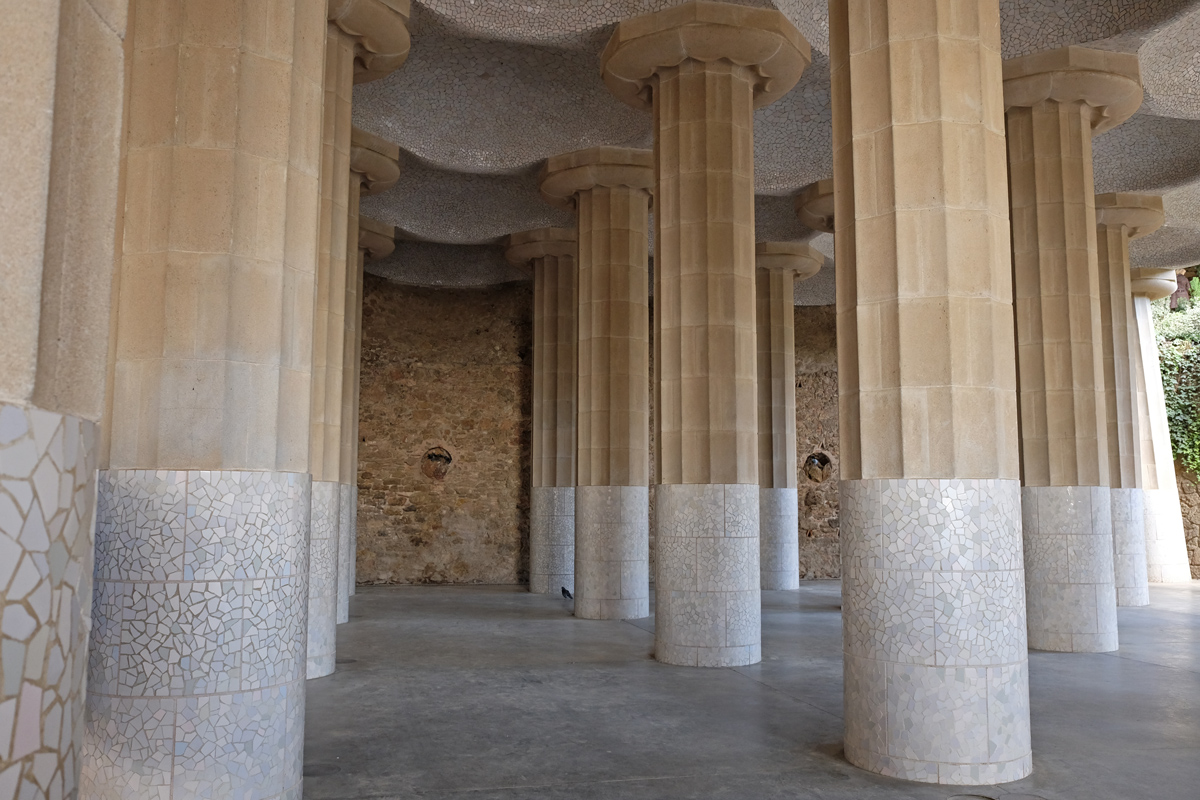 The left side of the stairway leads to the paths of the complex. These paths were designed for easy access to every part of the Park.
There were a lot of renovations going on when we were there. Perhaps in near future all parts of Park Guell will be accessible.
We spent less than two hours in Park Guell. It's not because we got bored but because we needed to change Hanna's diapers. Unfortunately there was no changing table available which forced us to leave early.
A small cafe close to the Park Guell's entrance came as a saviour. They do not have changing table but the toilet was big and clean enough to spread a disposable diaper changing pad on its floor. With around 5 euro we got 2 cups of coffee, a croissant and access to toilet.
Thanks for reading.