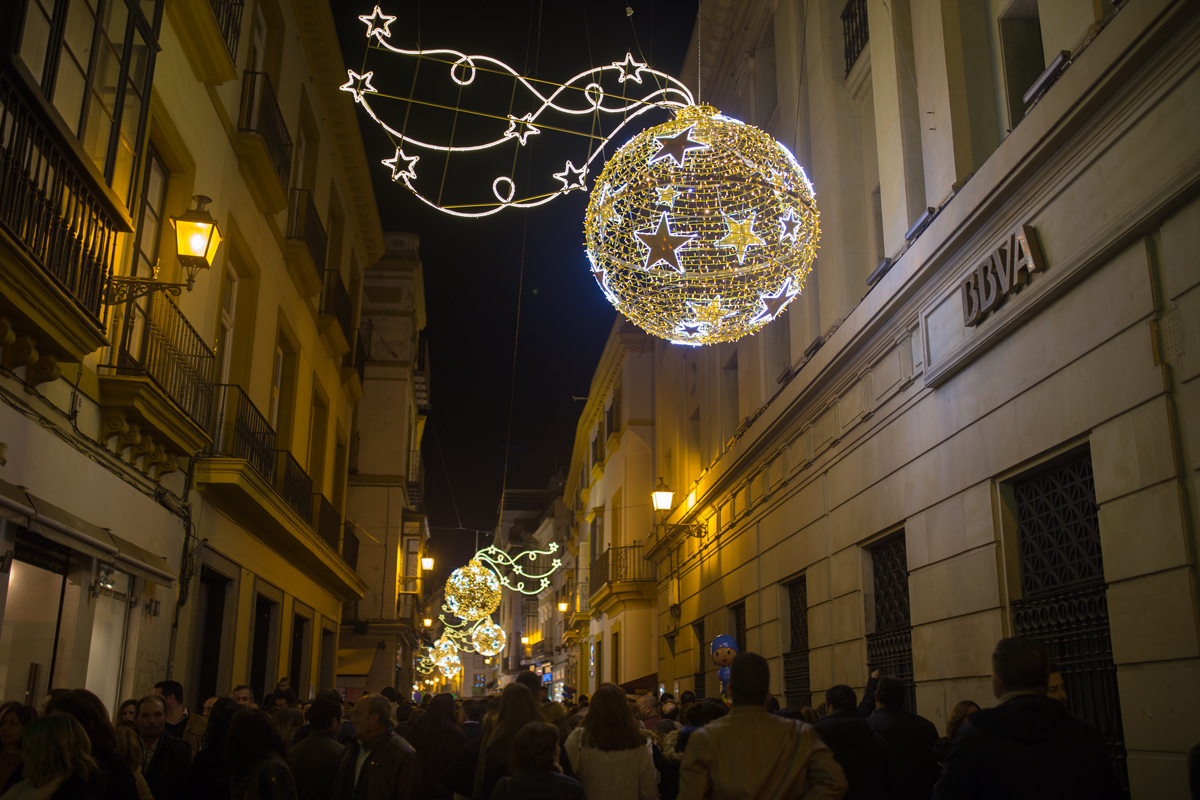 Christmas has over but spirit of celebration remains. Seville joins the celebration of this season of festivities since early this month. Popular streets are adorned with colourful LED lights. The main attraction however is centralised at the city centre, a to-go-to place for everyone at anytime. The illumination there is the most exuberant compare to other places. The narrow alleyways of the city centre are always crowded with tourists and local to see the illumination and enjoy tapas (small dishes) or having dinner with family or friends.
There are two Christmas markets in the city centre. One is located at Plaza Nueva area selling various goods from accessories to books. The other one is located next to the Cathedral selling only Christmas related decorations.
As the winter comes slowly yet sure in Seville, the oranges are still hanging on the trees intact by the low temperature. Orange tree is part of important landscape in Seville. People do care about the orange trees. It's quite tempting to pluck one of the oranges but they are not table orange for the bitter taste is unbearable to eat.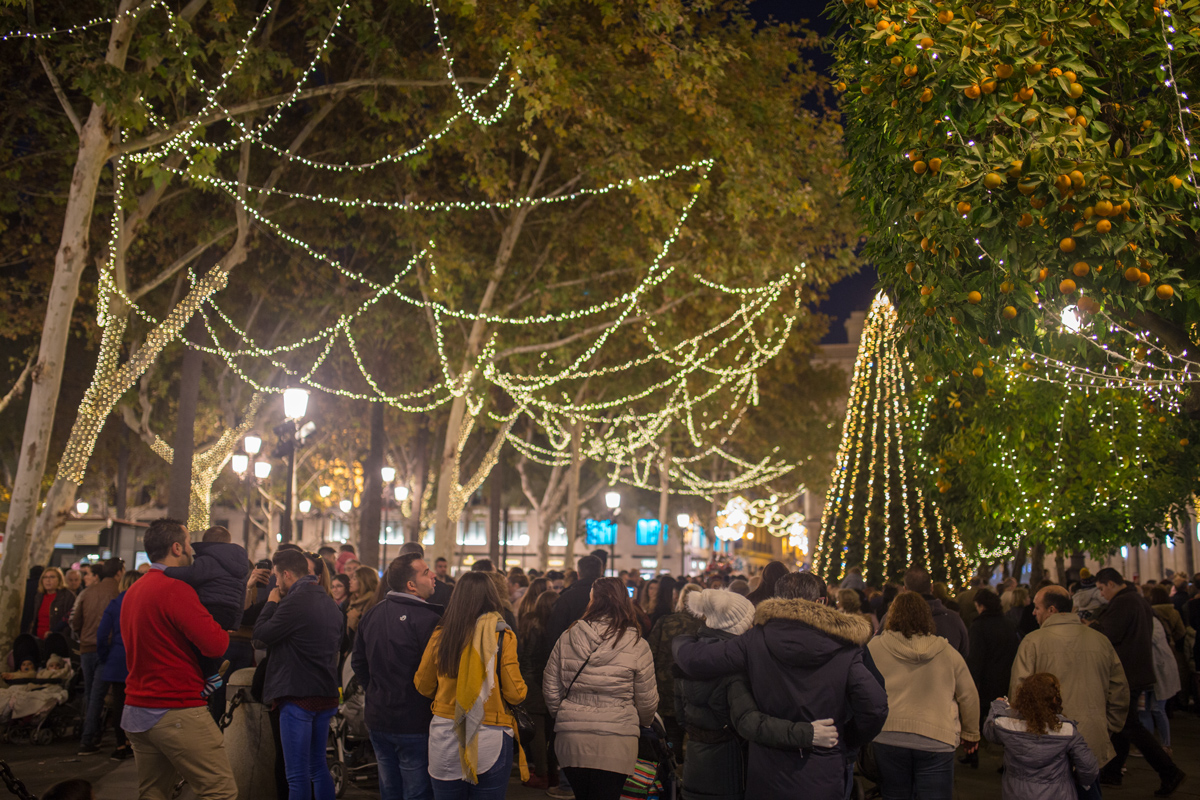 One of the main illumination sites, the giant leafy mistletoe, is located at Plaza de San Francisco. The leafy mistletoe starts blinking in rhyme with the music for five minutes always draws the crowd from the surrounding area. The music plays every 20 minutes.
The Christmas tree liked illumination is located at Puerta Jarez, around 100 metre away from the Cathedral.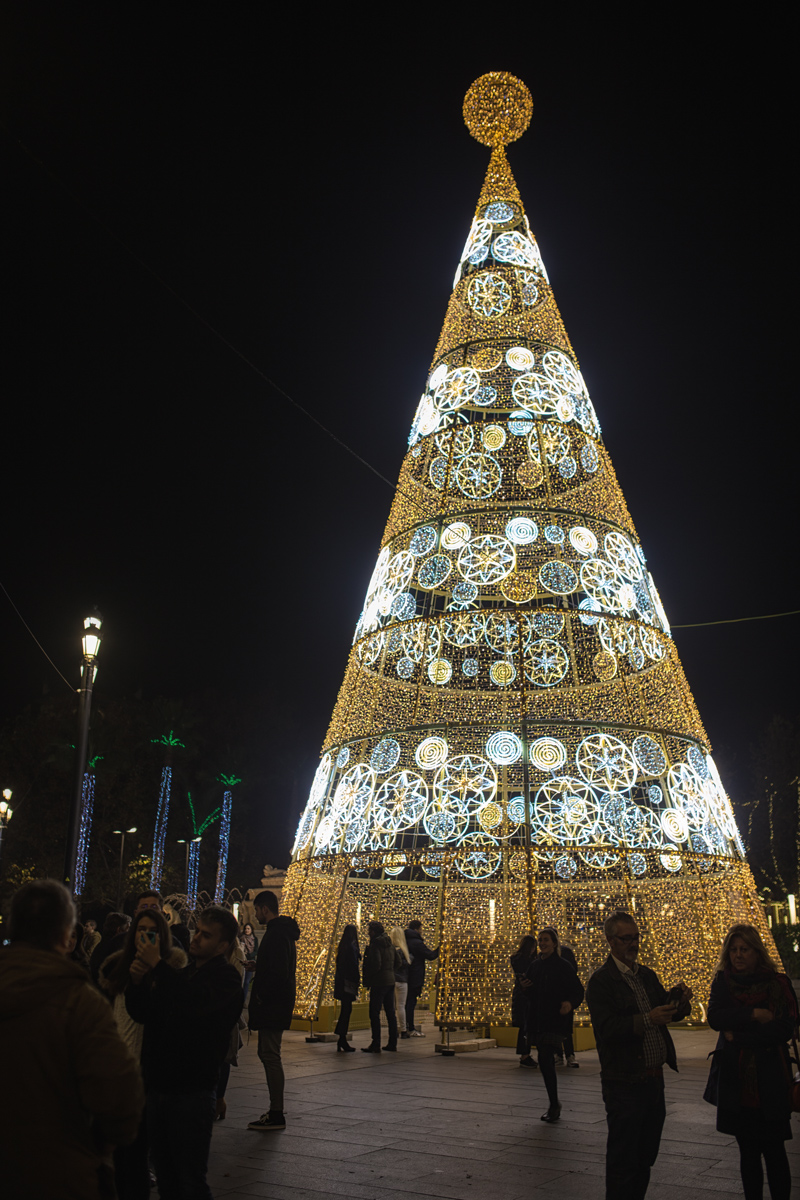 The illumination at Plaza del Salvador is no less charming than the other sites. The flying angles shaped make the illumination here looks more cute amongst all other places.
We love taking Hanna around the city centre to see the bright colourful LED lights. She may yet know what Christmas and New Year celebration is but she does love and enjoy the bright colourful lights of the season.
How your city celebrates Christmas and New Year? Do you also have illumination festival?