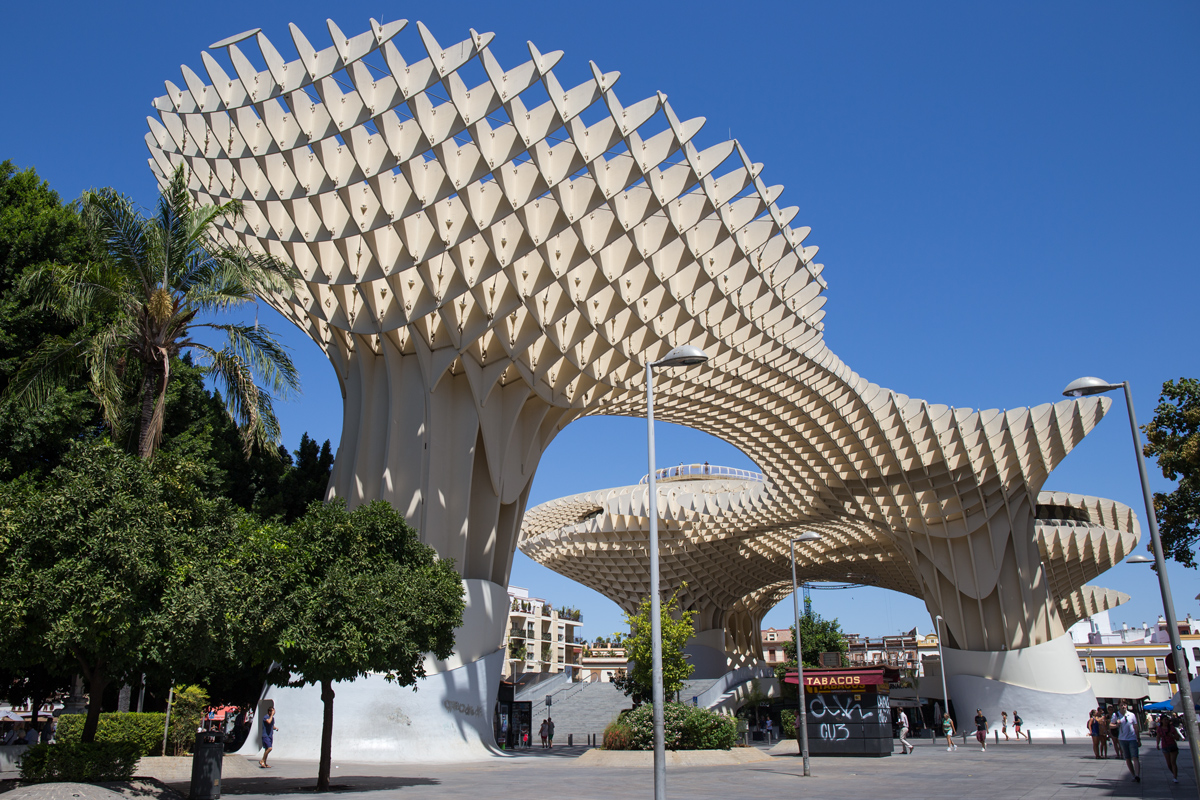 The old quarter of Seville was a bit quiet when we strolled along the area on a bright late afternoon. It took fifteen minutes walk from the Cathedral to La Encarnacion Square where we planned to visit Las Setas de Seville. Las Setas de Seville is known as Metropol Parasol internationally. It's the only modern landmark that stands out amongst the old buildings located in Seville. At first, we were wondering why a huge modern building constructed in the middle of Seville old quarter. We were not the only ones who wondered. Metropol Parasol stirred a lot of controversy in the past for being the only modern landmark in the old neighbourhood. Now, I think everyone is happy for having Metropol Parasol as a place to visit in Seville.
Las Setas de Encarnacion is the Spanish name for Metropol Parasol due to is its giant shape mushroom-like. Las Setas de Sevilla is claimed to be the largest wooden structure in the world.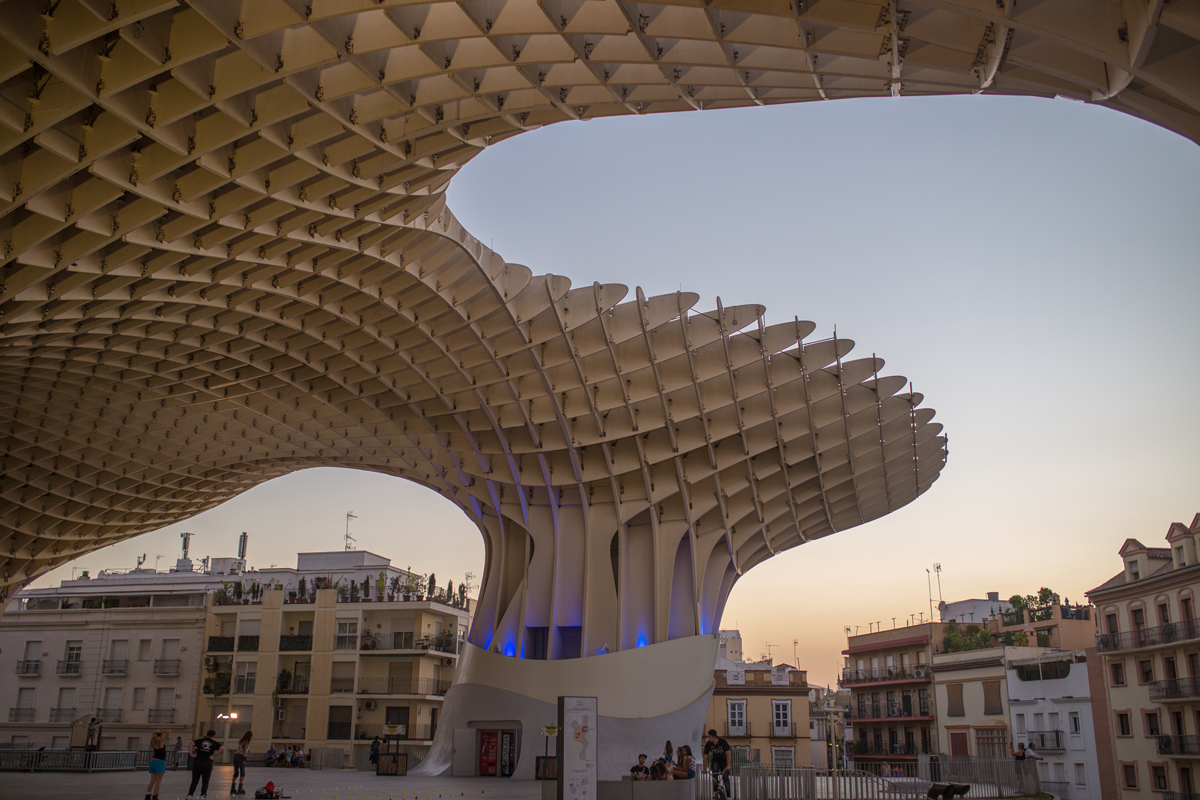 The apart from the design, the most interesting part of Metropol Parasol is the open air observation deck that has direct view to the old city quarter where the Cathedral is. With the entrance fee of 3 euro we could access the observation deck and get a free drink.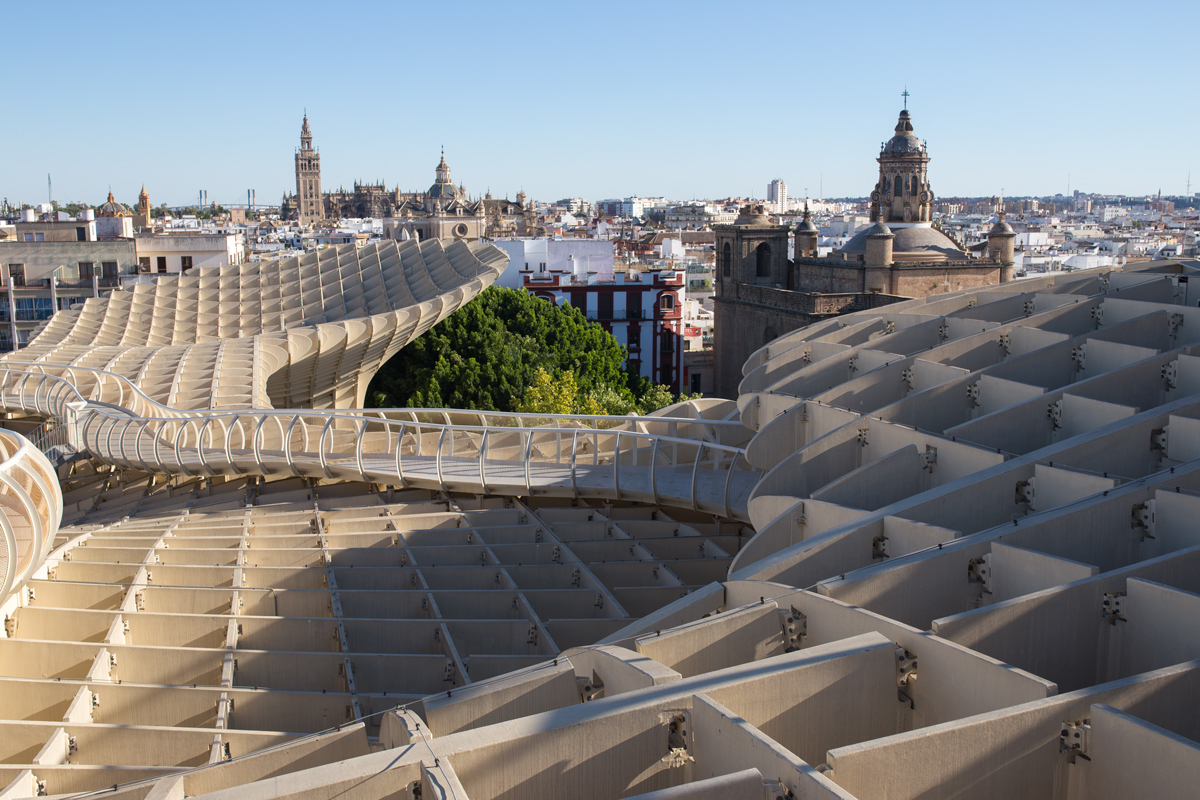 Metropol Parasol however is not as popular as any other historical buildings in Seville. It's a place for anyone who like to sit, relax, sip a drink while enjoying the city view and the wind breeze except in summer when temperature can reach to 44C!
There's a market located on the ground floor selling local produce, meat and seafood. I occasionally go to this market to get number of things that cannot be found in Triana market.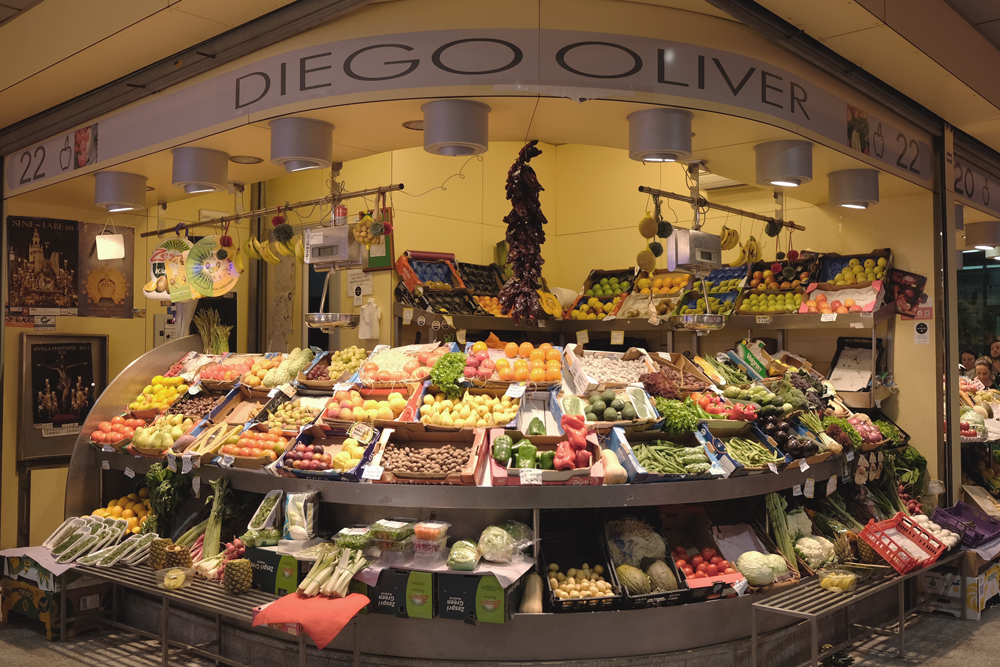 Thanks for reading