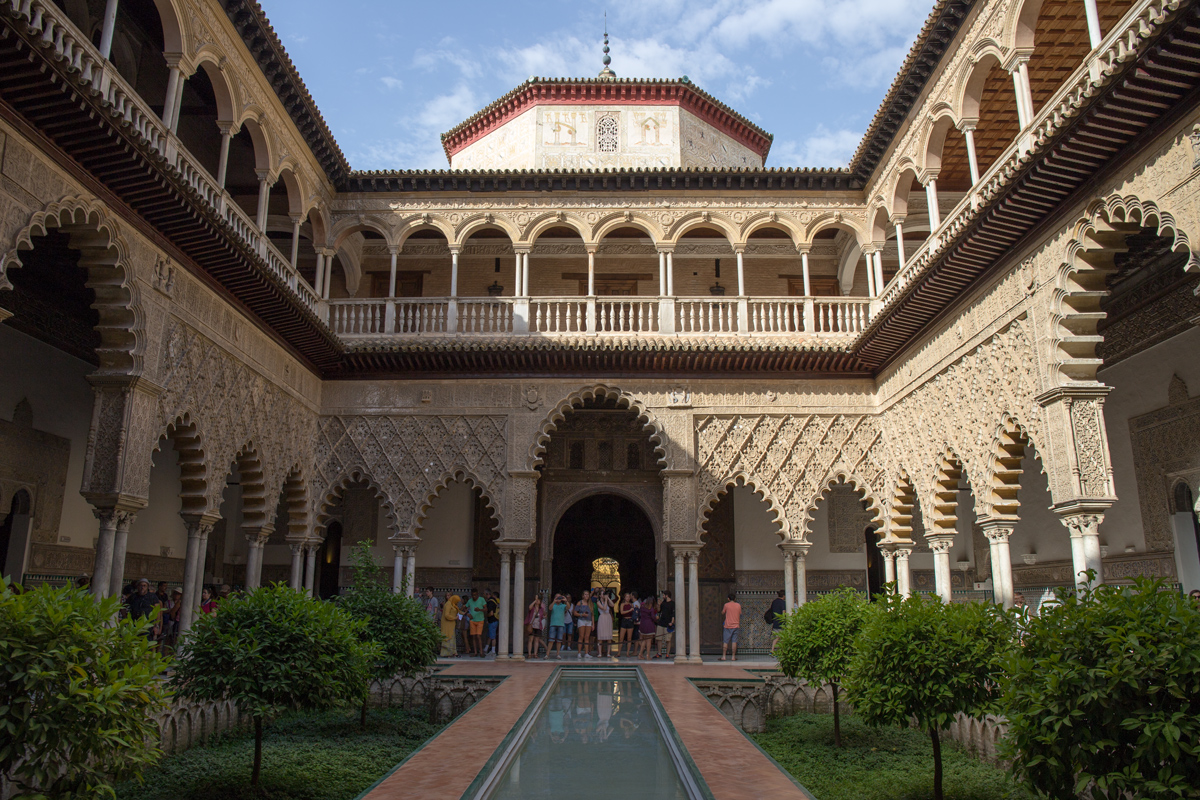 There is no other landmark can represent Seville better than the Real Alcazar. It has been known that the Real Acazar of Seville is one of the oldest palaces exist. First built in the 11th century by the Moorish kingdom in Andalusia, the Real Alcazar had been underwent several transformations. It is a silent witness to different cultural stages in Seville. Its walls, ceilings, tiles and garden reflects the time it was built. It's reasonable that the Real Alcazar de Seville is the most visited place in Seville.
When the Game of Thrones shot some episodes of season 5 in the Real Alcazar, the place gets even more popular than it already is. There are more and more people come for a visit.
There was always a long queue at the Lion gate of the Real Alcazar whenever we passed by the area. We thought there wouldn't be many people after the summer holiday ended. Of course, we were wrong. The day we went to the Real Alcazar there was already over 100 m queue at the Lion gate at slightly before 9am.  It took us 1,5  hours to get the ticket and finally entered the premises, not a bad thing for the most visited place. The queue were divided into two lines, one was for those who had booked the ticket online and the other was for people like us who preferred to walk in. Although both queues were equally long and took time to reach the ticketing counter, the internet booking line was clearing up faster.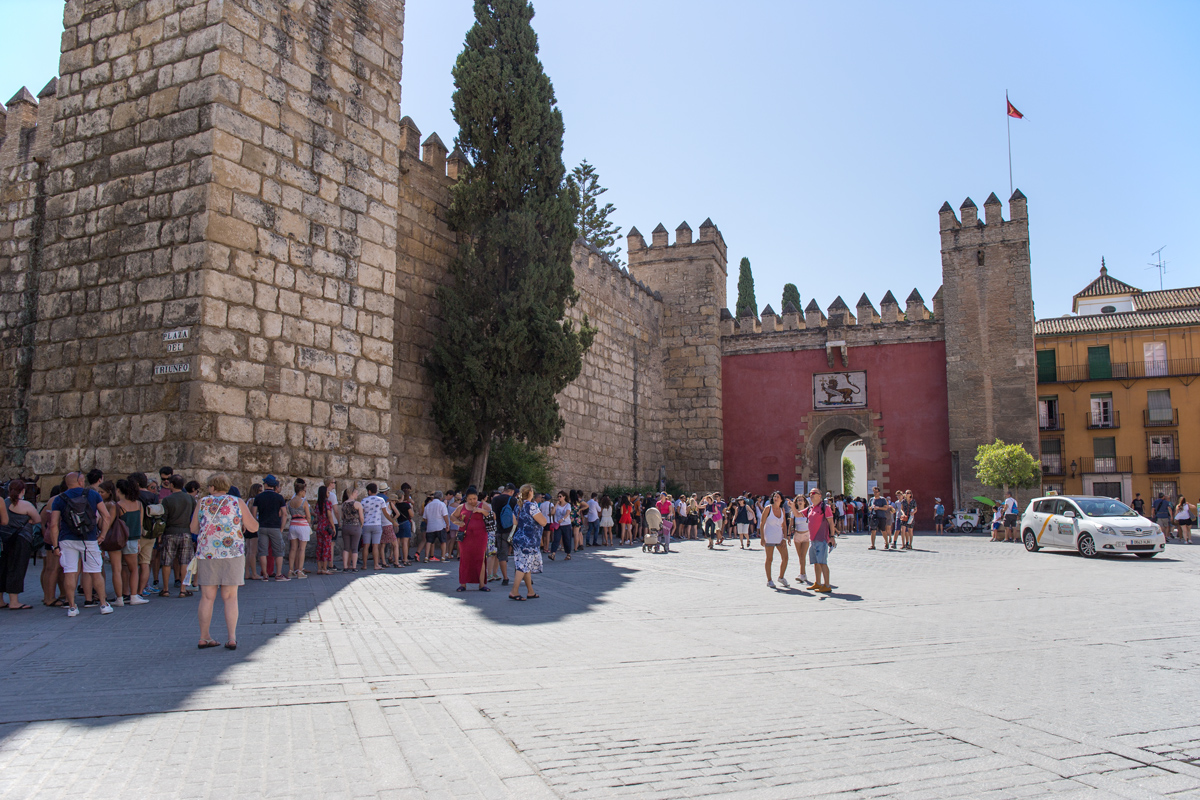 The Real Alcazar was heavily influenced by Arabic, mudejar (a mixture between Islamic and Christian style architectures), renaissance and baroque. A harmonious blend of different cultural styles can really create such incredibly beauty.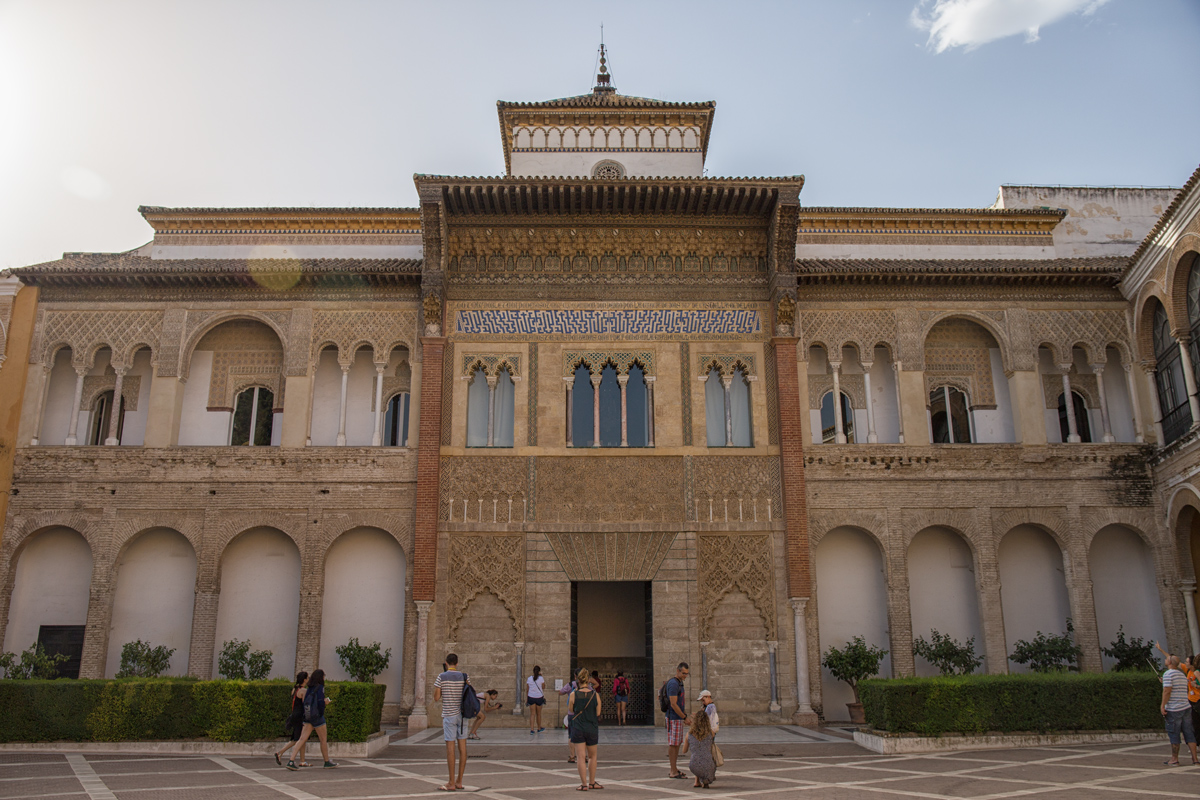 Despite Islamic era in Seville ended in 12th century, the Arabic inscriptions on the walls remains intact. They are somehow giving an even stronger character to the palace.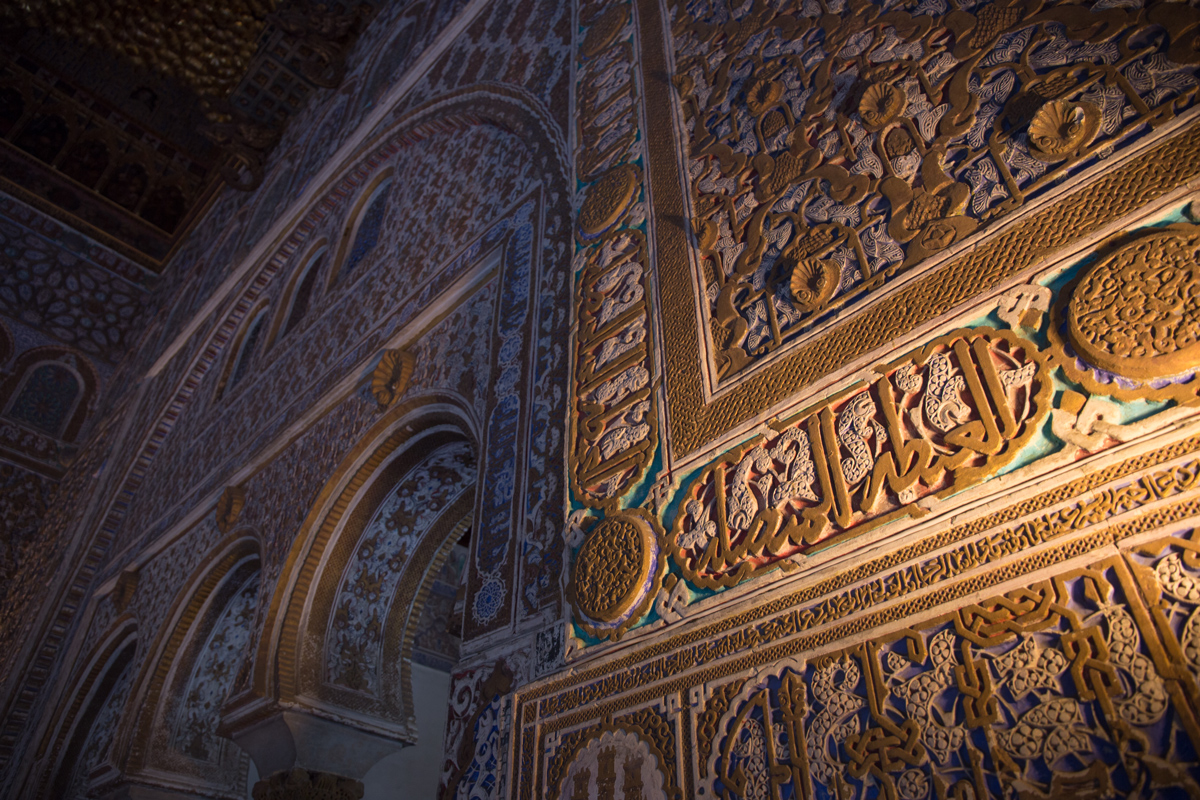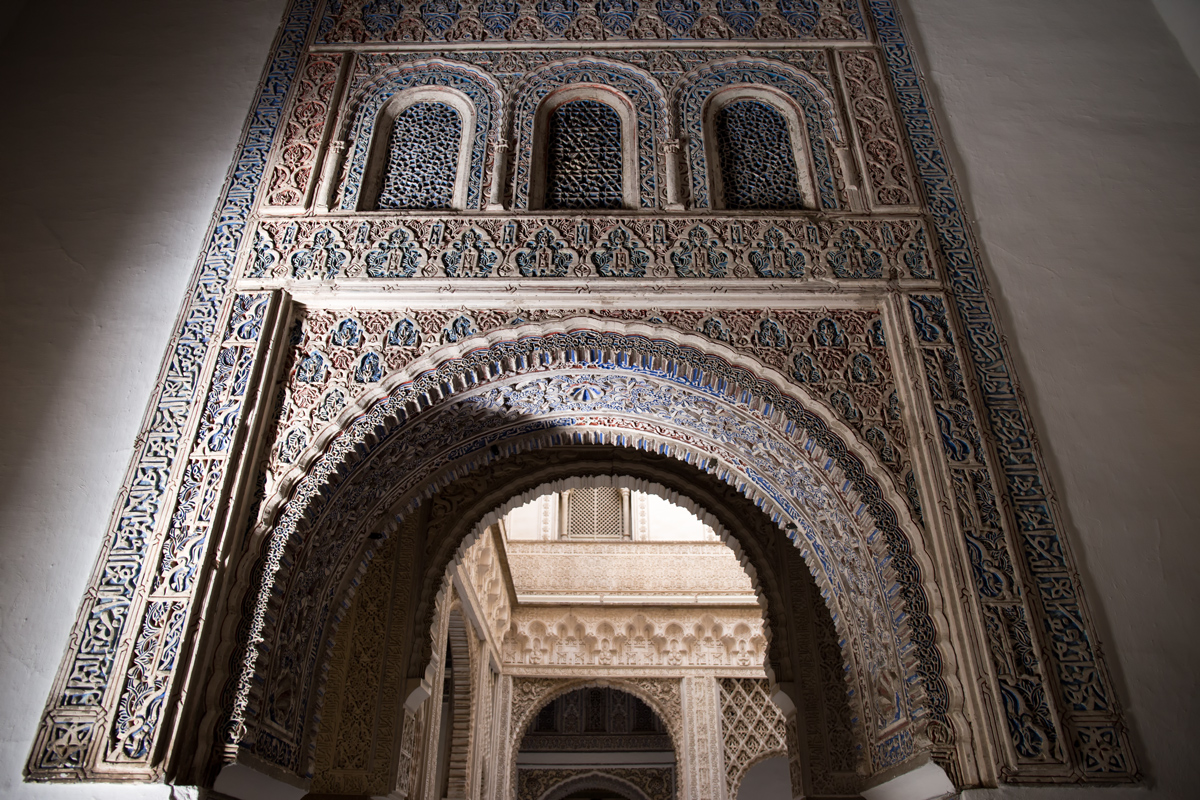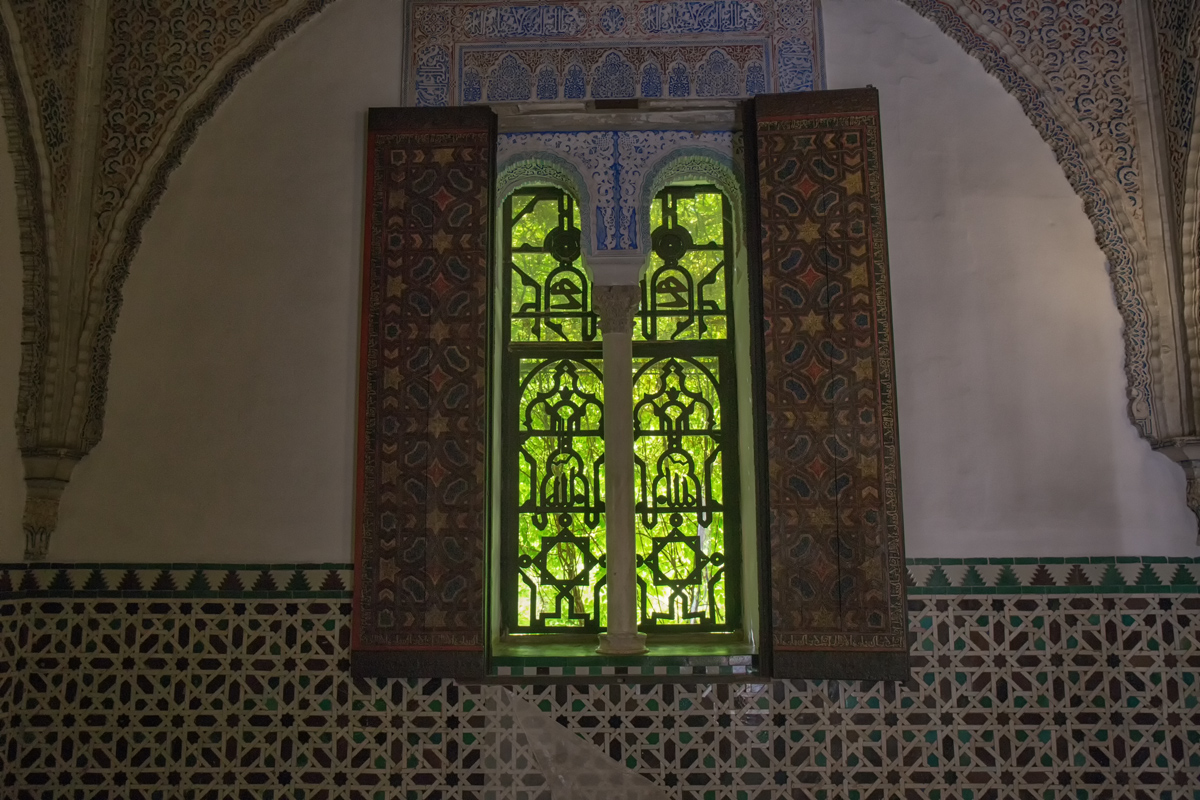 It is said the dome on the ceiling resembles mosque ceiling.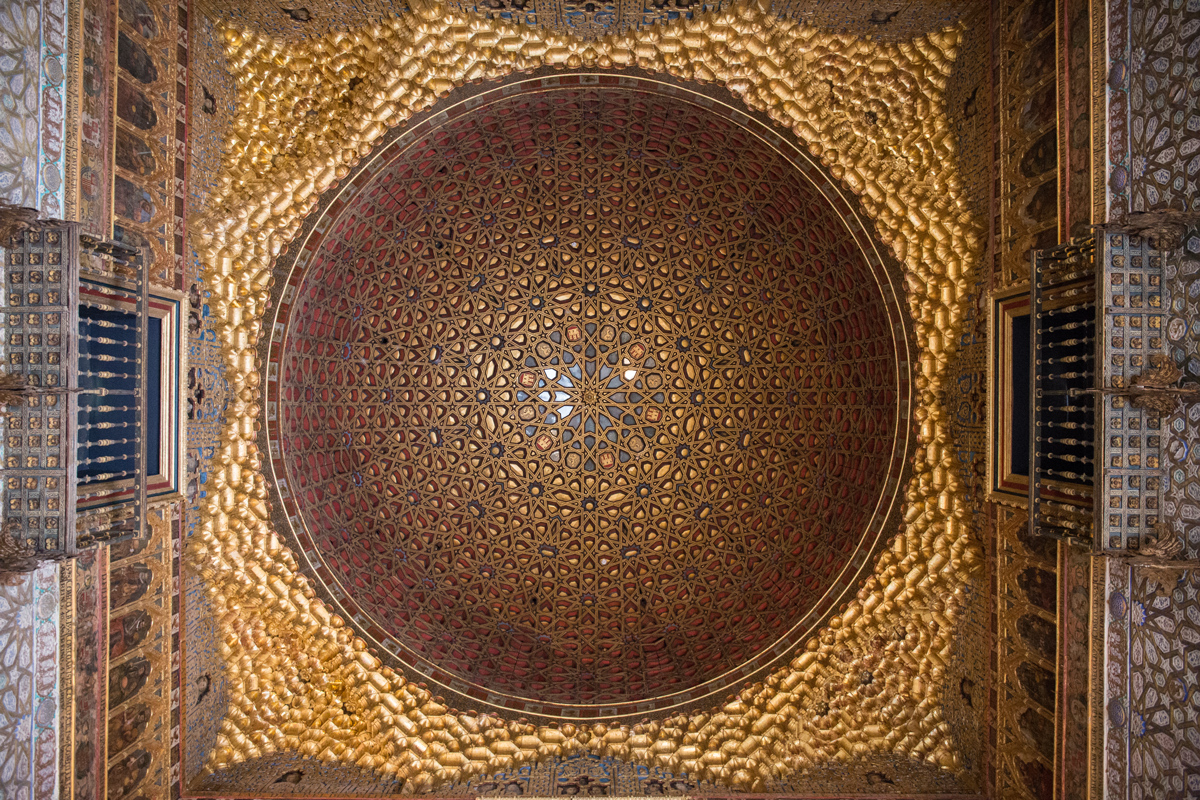 The main patio looks incredibly stunning. Judging from the size of the crowd by the time we were there, this patio is the most photographed site inside the premises.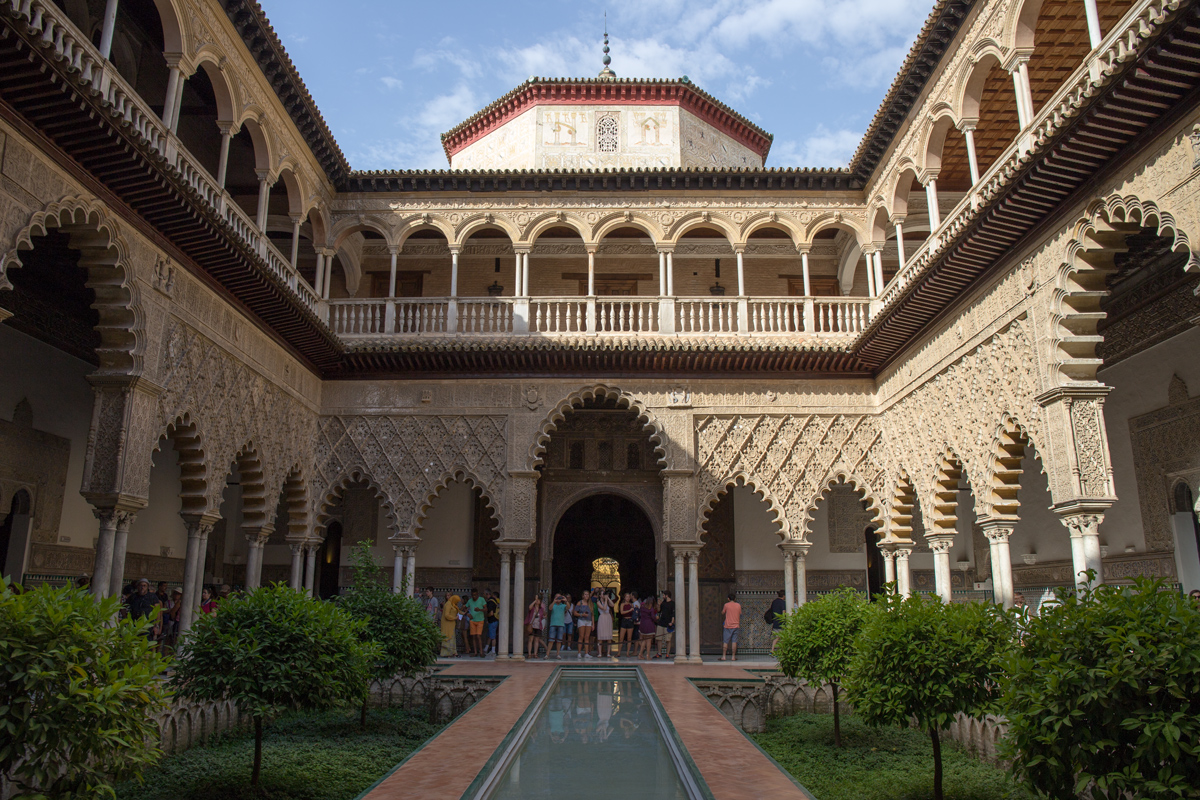 The garden is not a place to be missed as it is also has a touch of Moorish and renaissance styles.
Practical Information:
Opening Hours: 0930am to 0700pm (April to September) ; 0930am to 0500pm (October to March). Closed on January 1st and 6th, Good Friday and December 25th
Entrance fee: 9.50 euro/person ; 2 euro for pensioners and students of 17 to 25 years old