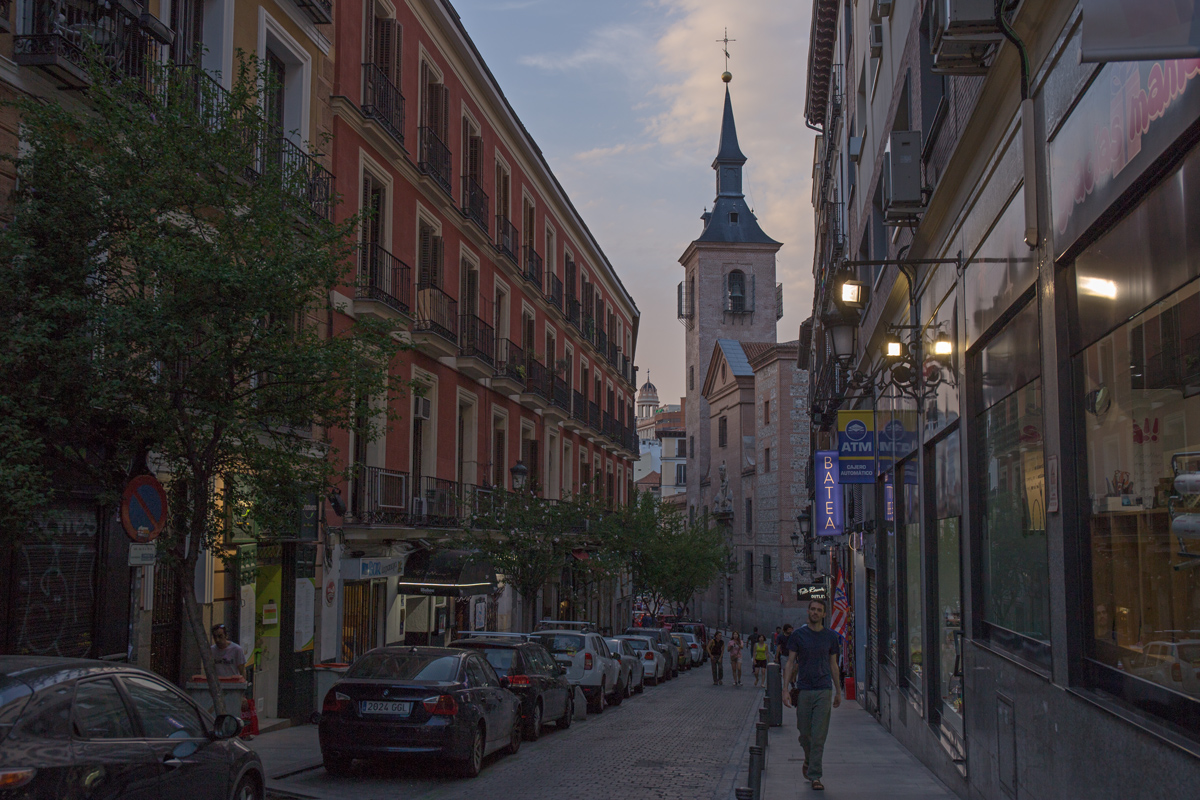 There was a news of a Japanese celebrity had her bag stolen in Madrid a few days before our trip to the capital of Spain. The news spread fast amongst the Japanese community living in Spain. Madrid is not as safe as Tokyo, so they said. We've been alerted.
Is it really true that Madrid is unsafe for travellers?
Ikumo and I discussed that unfortunate case before we left Seville. He was extremely worried of my safety. "What if……..with that baby bump you could be an easy target" he said. "… what if everything will be fine, would not we be glad of visiting Madrid?, I said in response.
So, we still went ahead with Madrid travel plan.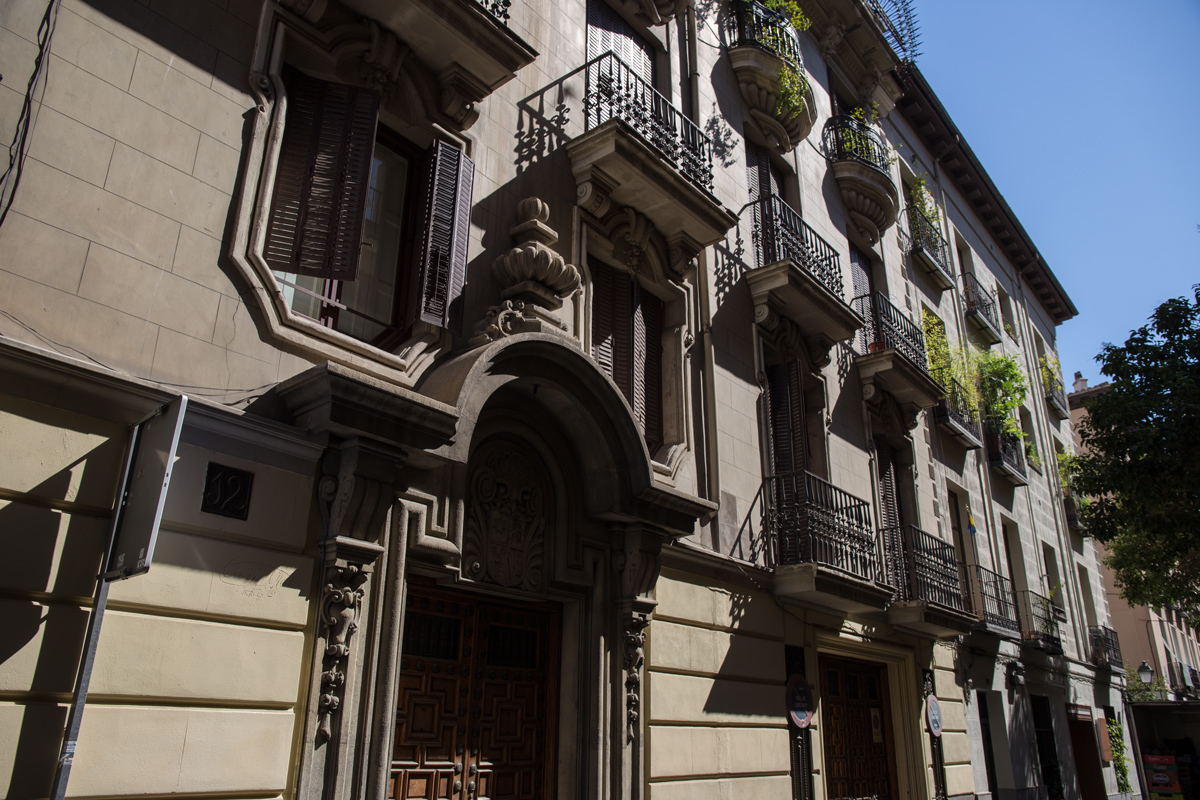 I always believe there is no such 100% safe place anywhere in the world. Some crimes happen because of opportunities. As far as the comparison is concerned, none will argue that Tokyo is a much safer place than many other metropolitan cities in the world. It's not fair to compare Madrid with Tokyo. It's not apple to apple comparison.
It was not the first time for Ikumo to be in Madrid. It was only my first visit but it was not my first visit to "unsafe" places. I come from Jakarta, a place where everyone must hold on tight to their bag whether while walking on the street or sitting in a nice cafe in luxury shopping mall. When I heard the Japanese artist losing her belongings, I felt extremely sorry for her. As a Japanese she might not have the experience to go through "unsafe" places.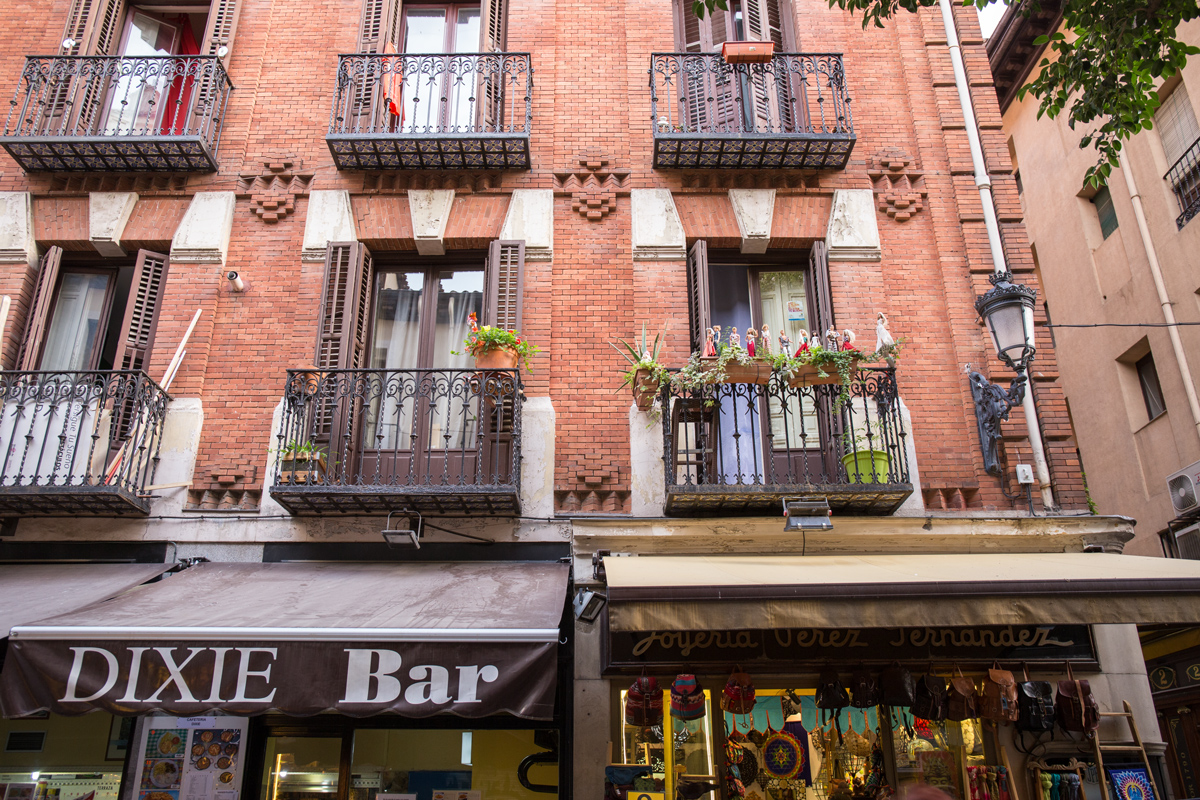 We strolled through narrow alleyways before 10 am in the morning when it was quiet. Although the alleyways were still quiet, we could reach our destination safely. We could also reach many places by walking in the afternoon.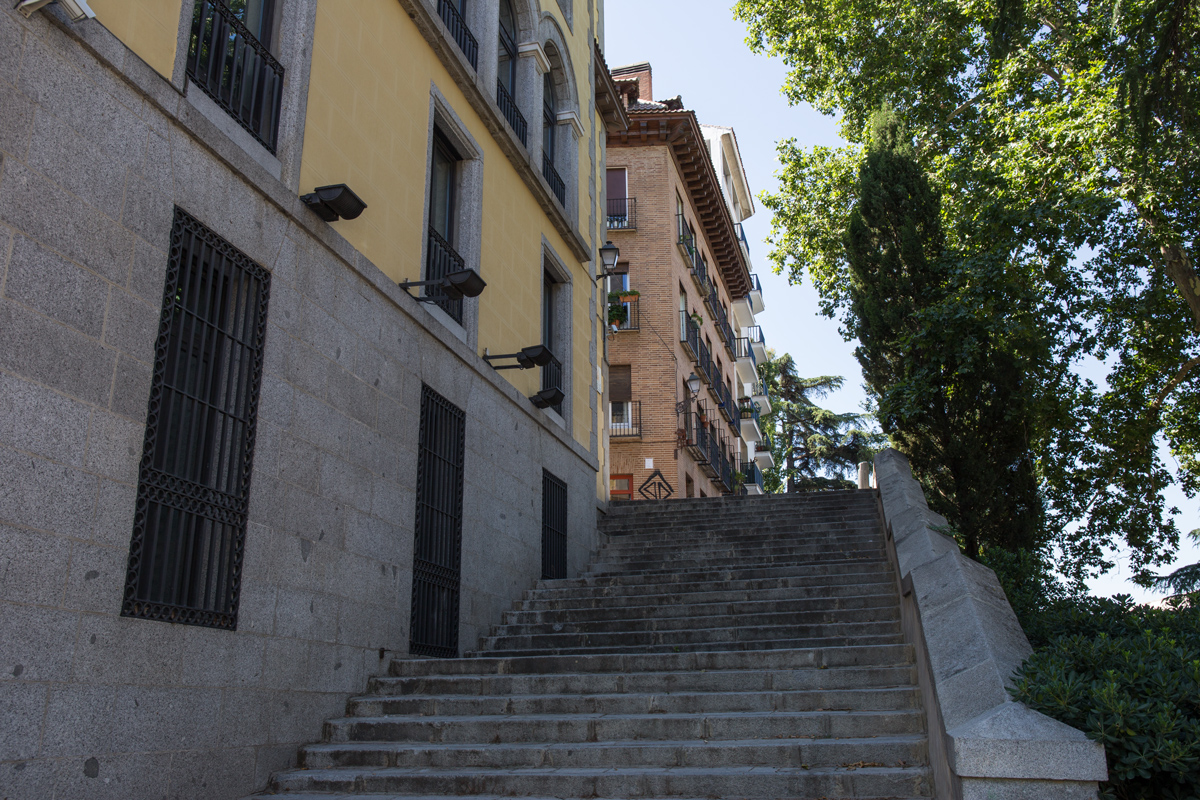 In few hours after arriving in Madrid, we felt relief that the city was not as unsafe as we thought it would be. Ikumo was even a bit surprised that the city has dramatically changed. He did not have any courage to go around the city by walking nor taking subway many years ago. "Things are much better now", he said. I was on the other hand looking less vigilant than he was.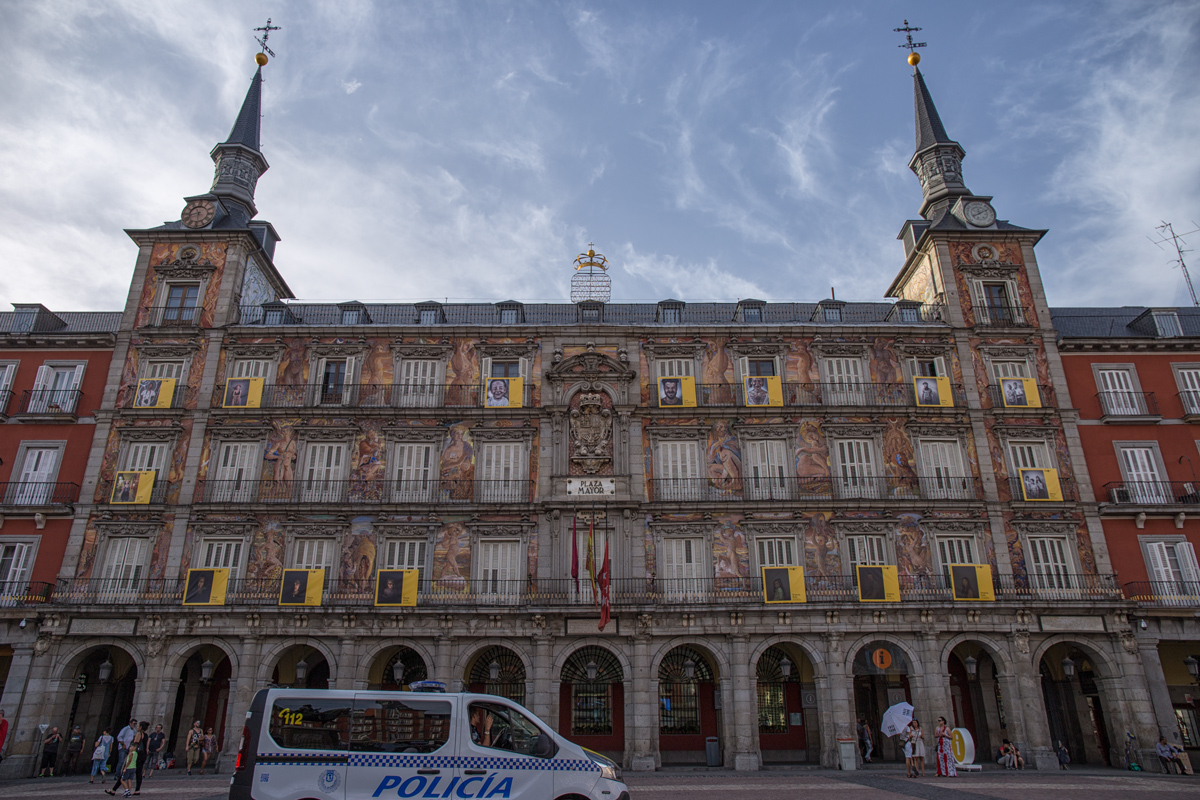 Police patrolled at many popular places like Plaza Mayor, Gran Via, in front of Prado Museum and many other places. Seeing their presence somehow giving a sense of comfort that the officers are working well to secure the place.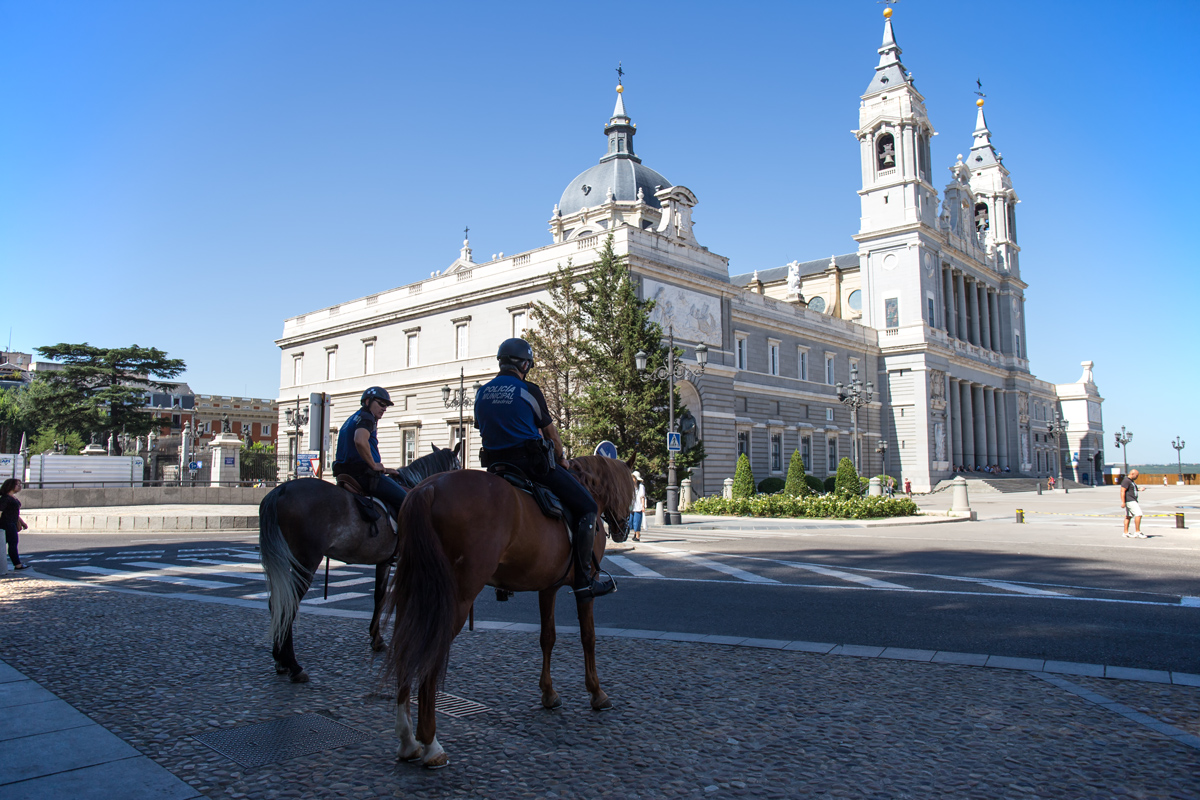 Even in a place where car could not go through narrow alleyways, police were ready to serve on the back of their horses.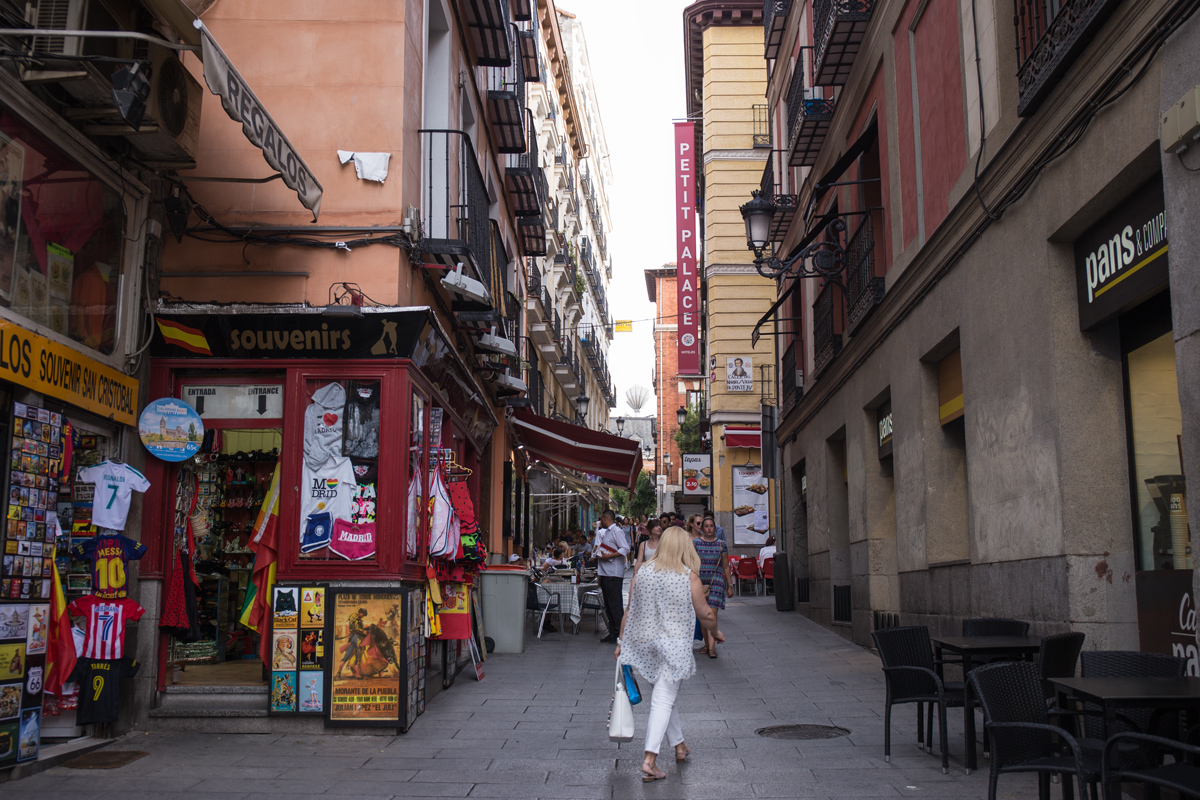 The local and tourists seemed to enjoy evening walk in the city centre.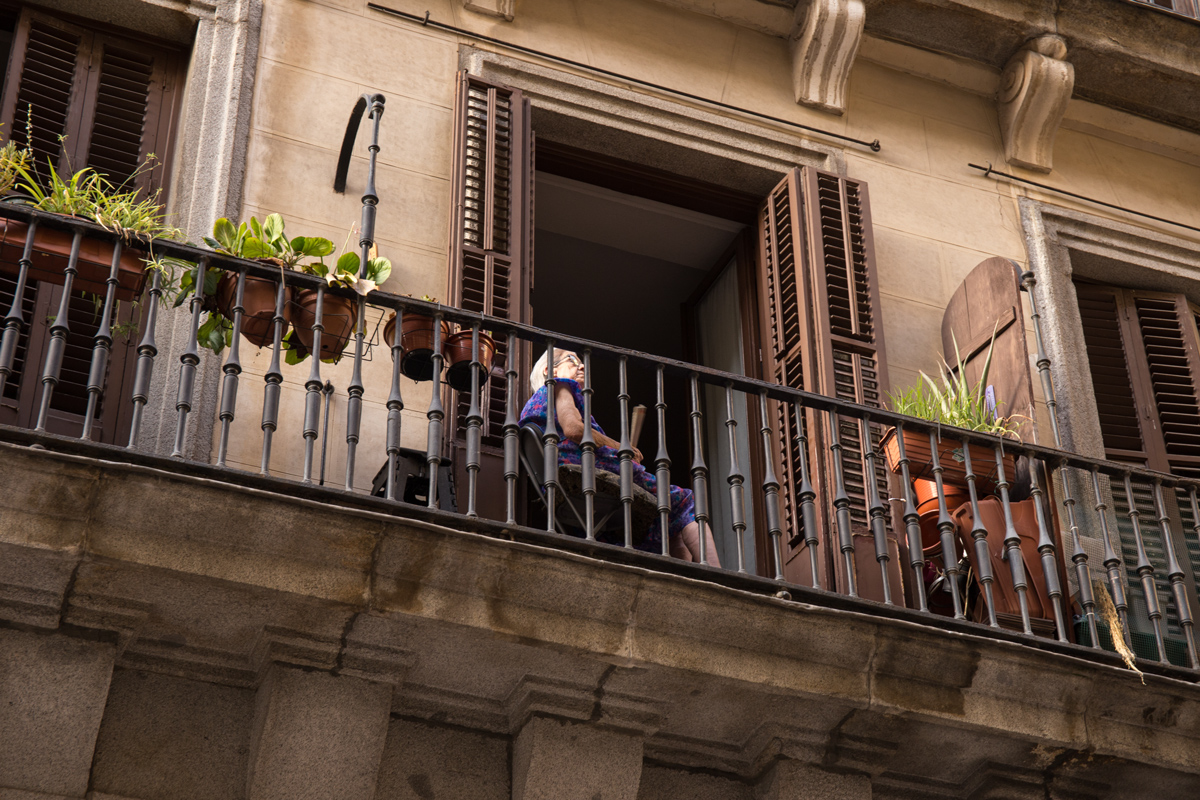 This lady too did not seem to bother about the security of her surroundings, letting her apartment's door wide opened while the passerby could easily see what she was doing.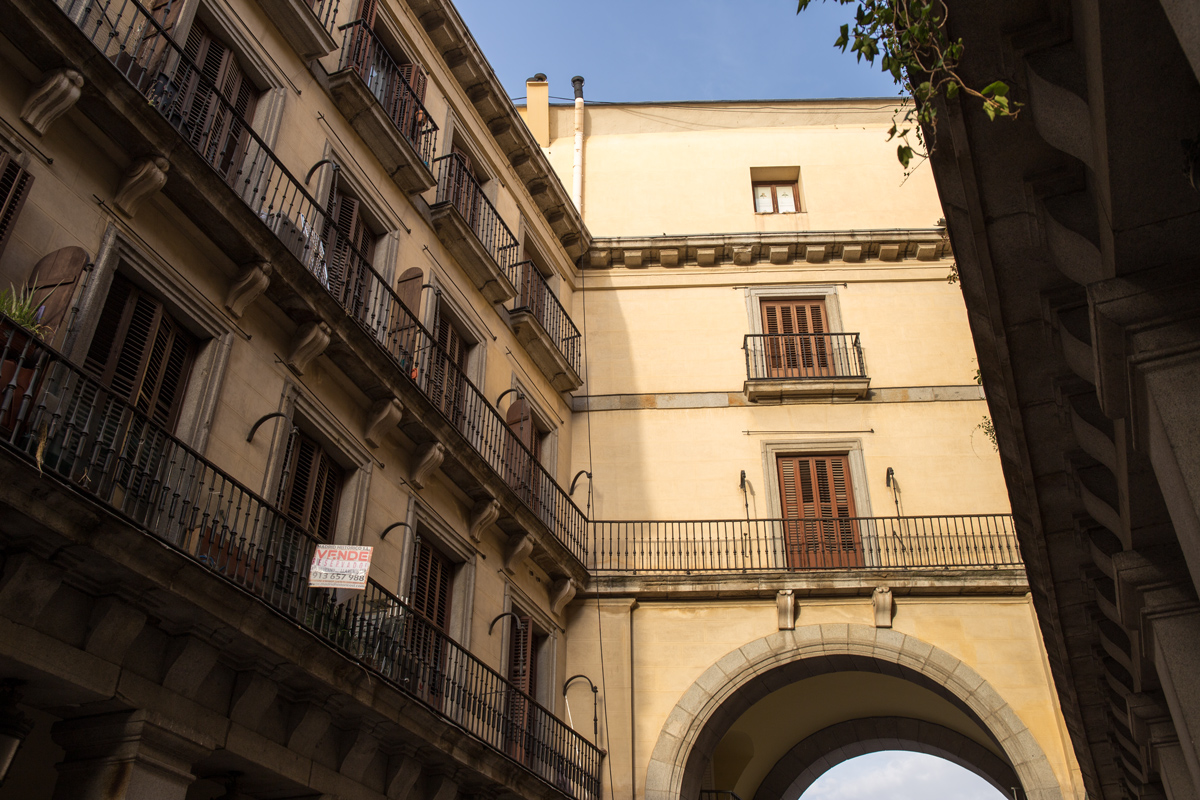 Few hours before we left Madrid, we saw a group of teenagers who were guarded by securidad inside metro station. We had no idea of what happened but from the looking of those security officers, something bad might just happen.
Madrid may not be as safe as Tokyo but it's not as unsafe as it has been described.
I wrote this not to defend Madrid on my very first visit. I don't know what will happen on our next visit to Madrid. One thing I know for sure, travelling to a new place has always have it own risk. Wherever it is we should always be vigilant of our surroundings.
Do you think Madrid is an unsafe place to travel to? Have you any experience of a crime in Madrid or elsewhere?