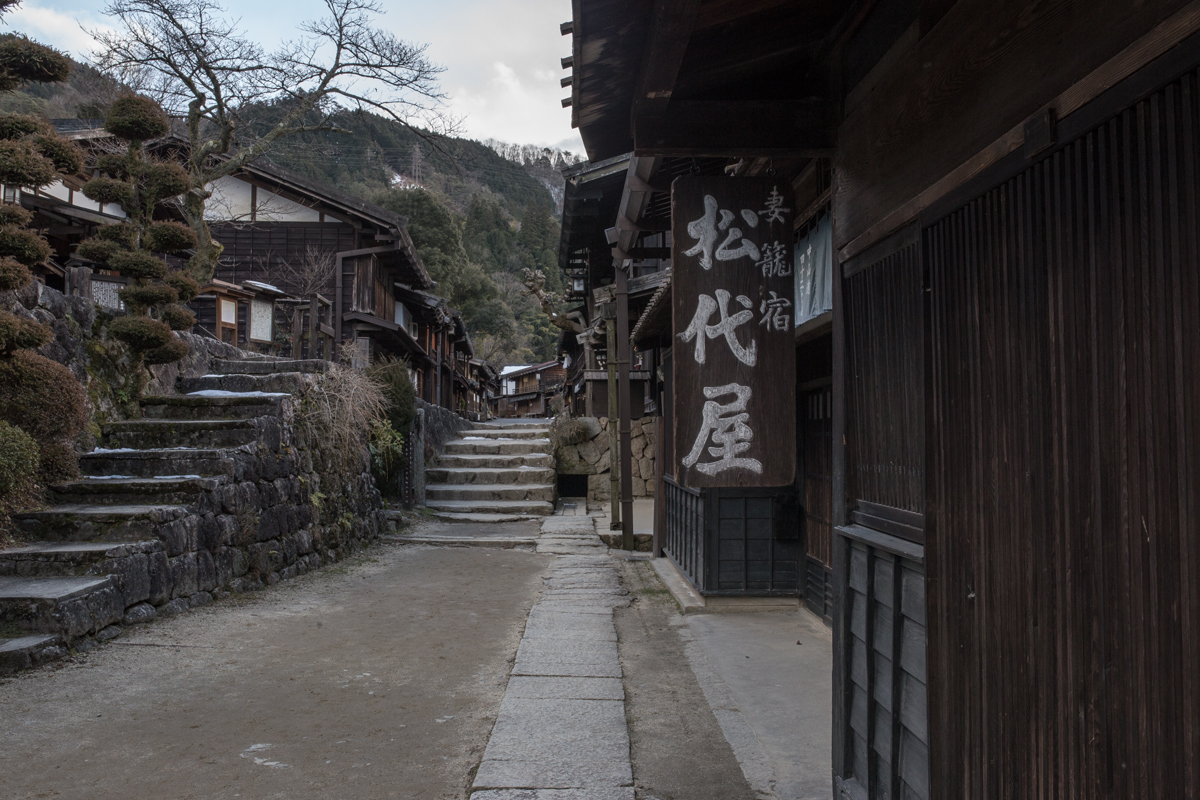 When I posted pictures of Tsumago-Juku on my social media, many commented that the pictures look like the old town in Japanese comic series. Yes, the old town pictures in Japanese manga (comic) indeed still exist until today in Japan. There are many popular historical towns in Japan and Tsumago Juku is one of them.
The importance of Tsumago Juku dated back to Edo Period. It was the forty second of the sixty nine post towns which connected Edo (now Tokyo) and Kyoto. This town served as tenth of eleven stations along the Kisoji minor trade route. The town used to be important because it was located near a mountain which forced many traders/travellers to spend a night in this town. Unlike many other post towns, Tsumago Juku has fallen into poverty after the completion of the Chuo line, which sadly bypassed the town. Without any train station within its vicinity, the popularity of Tsumago Juku was declining rapidly. As far as tourism sector is concerned, Tsumago Juku is often overlooked by travellers because of its remote location unless either they drive or join a tour programme.
There were not many articles about Tsumago Juku online other than the official tourism and travel websites. Don't get me wrong, it's not that I don't trust the official tourism websites. I prefer reading articles written by bloggers who share their experience and feeling of visiting certain places. So, I did not know what to expect from Tsumago Juku before arriving at the the place.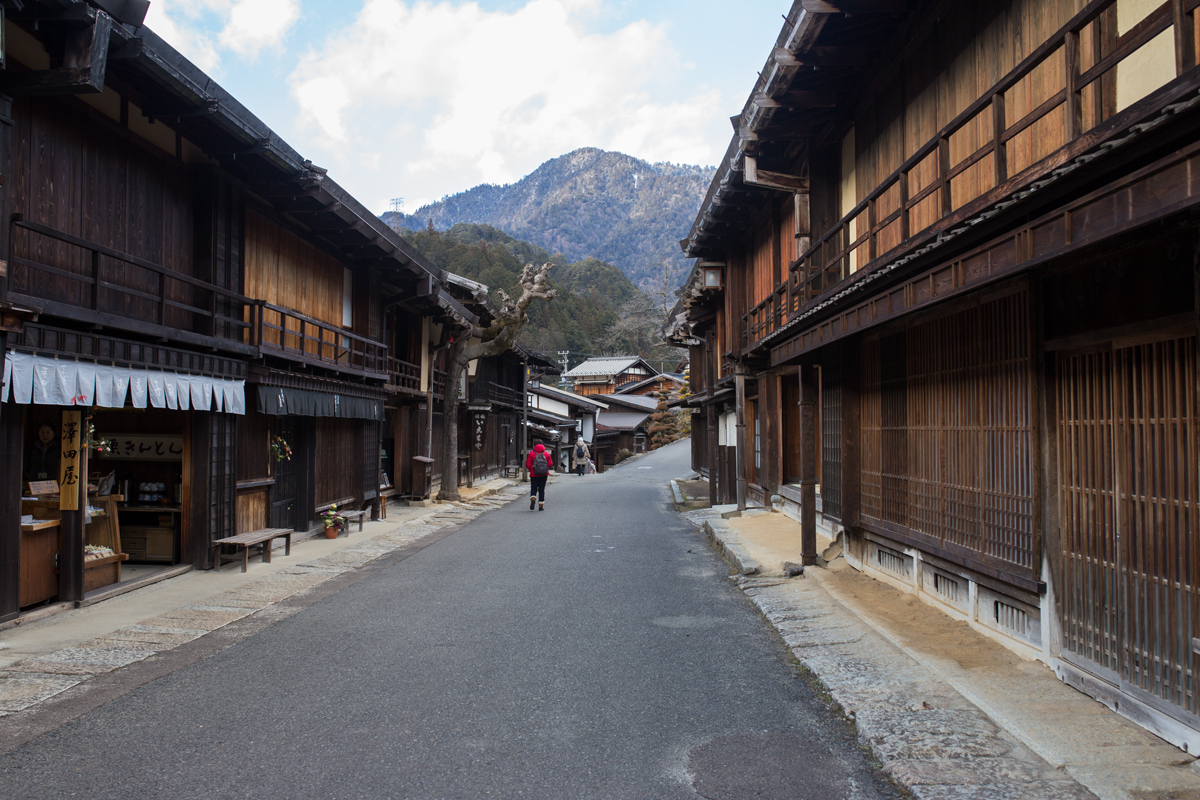 To my surprise, Tsumago Juku was eerily quiet by the time we arrived. I even asked Ikumo if we had arrived at the right place. There were not many people other than small tour groups. For pictures taking purpose, the quieter the better the picture would turn out.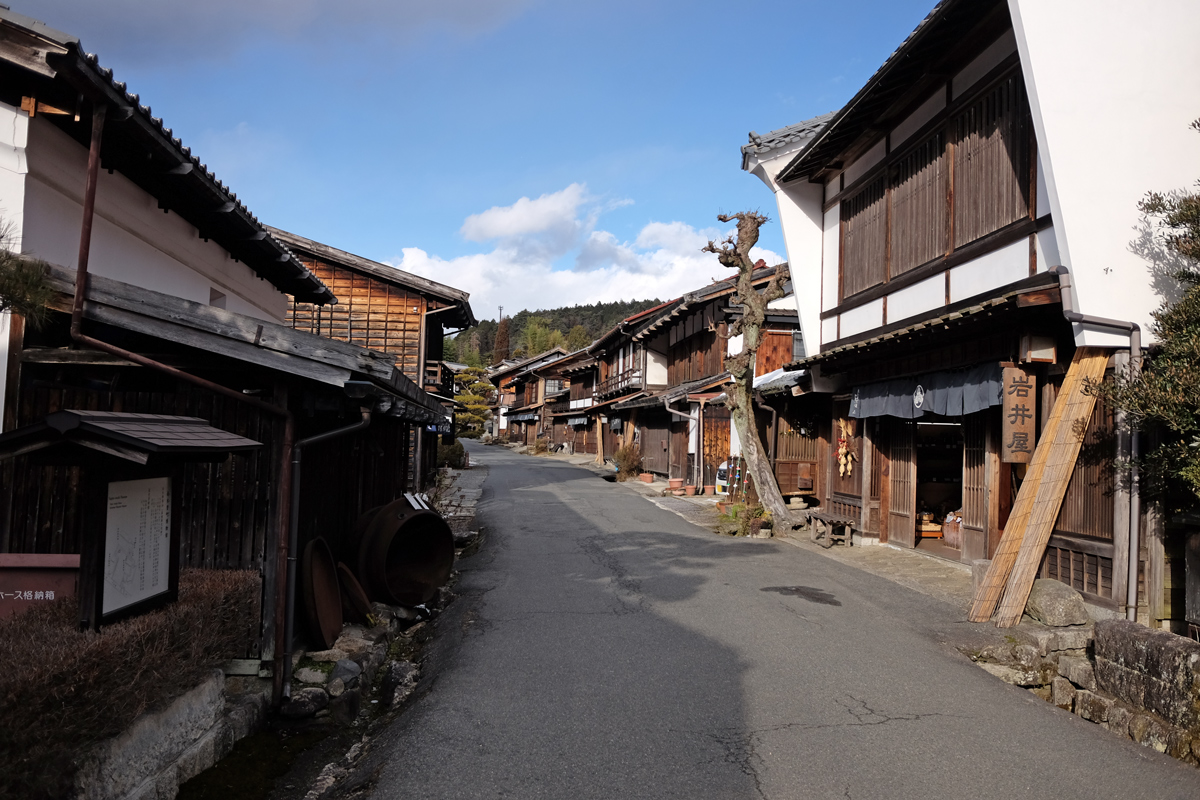 These two stories houses are still occupied. Many of the residents turn the ground floor of the houses to a shop selling various items from souvenirs, traditional household items and mochi (glutinous rice ball).
Although occupied, there was no sign of life behind the close doors. It was really a quiet afternoon. No other sound but the running water, the clicking camera and footsteps. Everyone even refrained from talking, too afraid awakening the people behind the close doors.
I spotted out this ornament. Initially I thought it was to adorn the house but it had its purpose. It was an amulet to cast away the evil spirit and protect the house owners. The amulets came in different type but most of them were from fresh produces like these dried chili. Others items were hand crafted to mimic some fresh produces.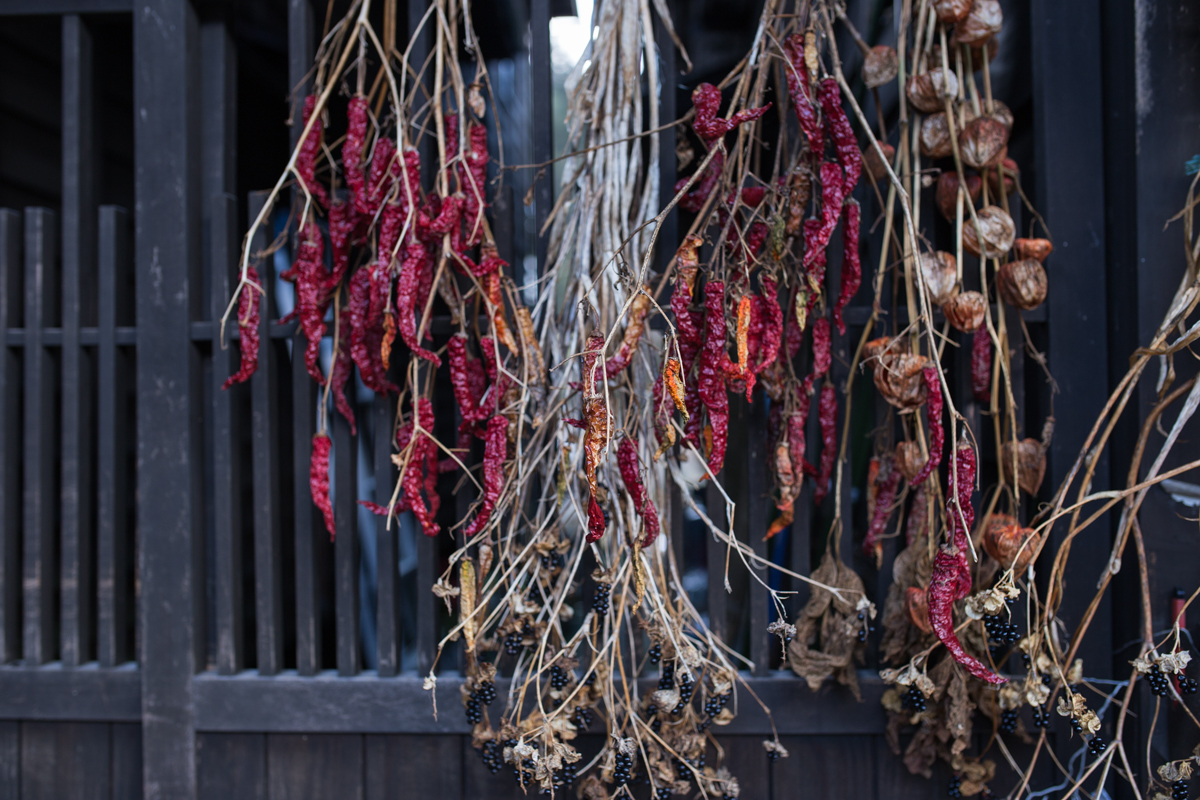 Some of the amulets were hung to symbolise wishes for abundant harvest.
It took us nearly two hours exploring every corner of the Tsumago Juku town. This town might be off the beaten path but it does not mean it loses its charm.
Are you interested in visiting Tsumago Juku?