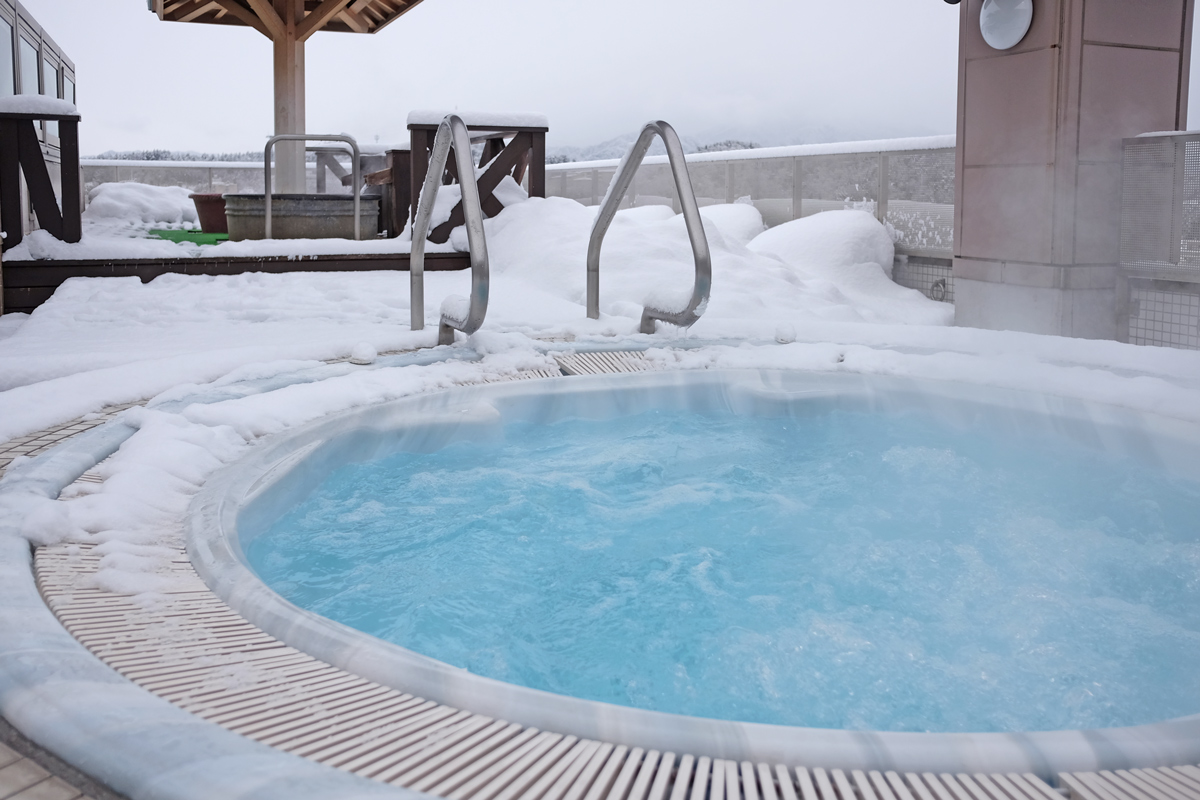 We love staying in traditional Japanese hotel not only because of its interior design but also for hot spring or onsen. Many Japanese traditional hotels have onsen as part of its service. And I love, love, love onsen. In winter like this soaking my body in a hot temperature water is nothing compare to anything.
We stayed in Hida Hotel Plaza in our recent visit to Takayama. It was already passed 9pm when we checked in. There's nothing else on our mind other than warm bed when snow pouring down heavily outside. When we opened the room, the interior immediately awakened our tired eyes. No beds were prepared in this room. Better yet, the furniture looked new.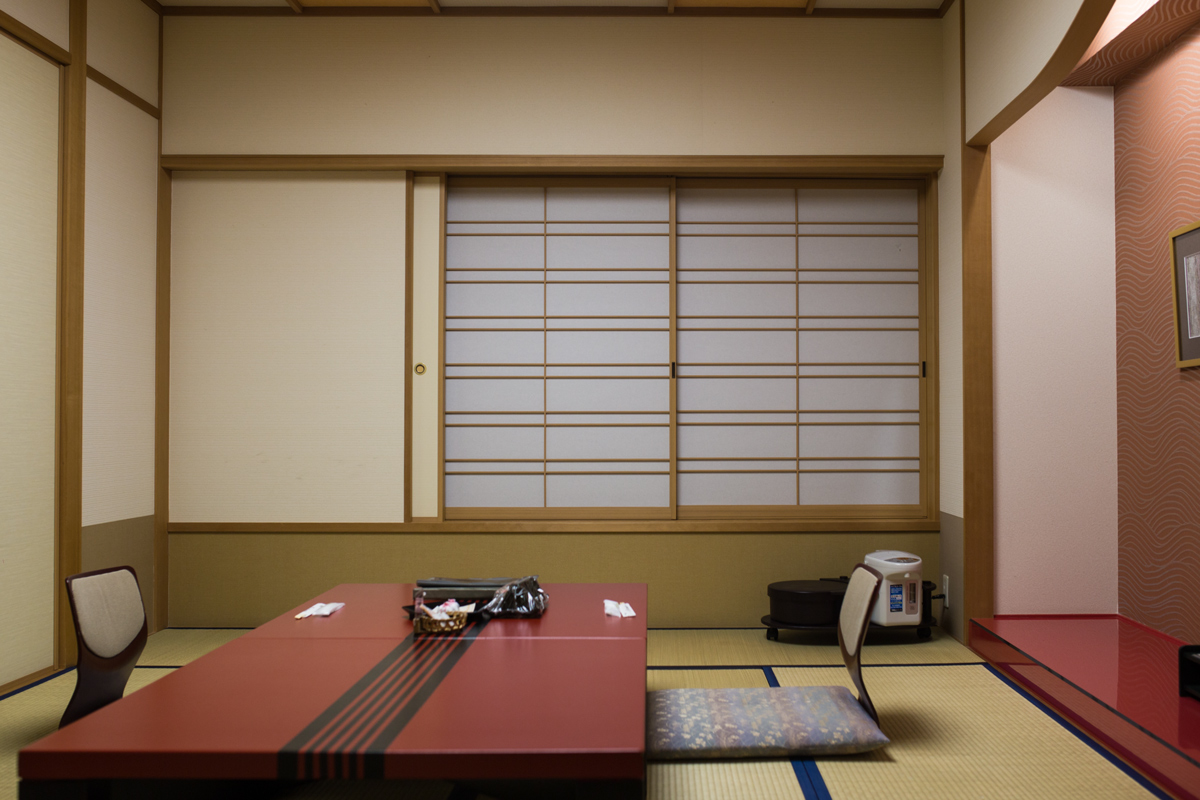 The windows are in shoji or made from paper. The actual window is right behind this shoji. I was grateful for these three layers windows which kept the room warm the entire night. This Japanese style room is called a tatami room. It's flooring material is made traditionally from rice straws.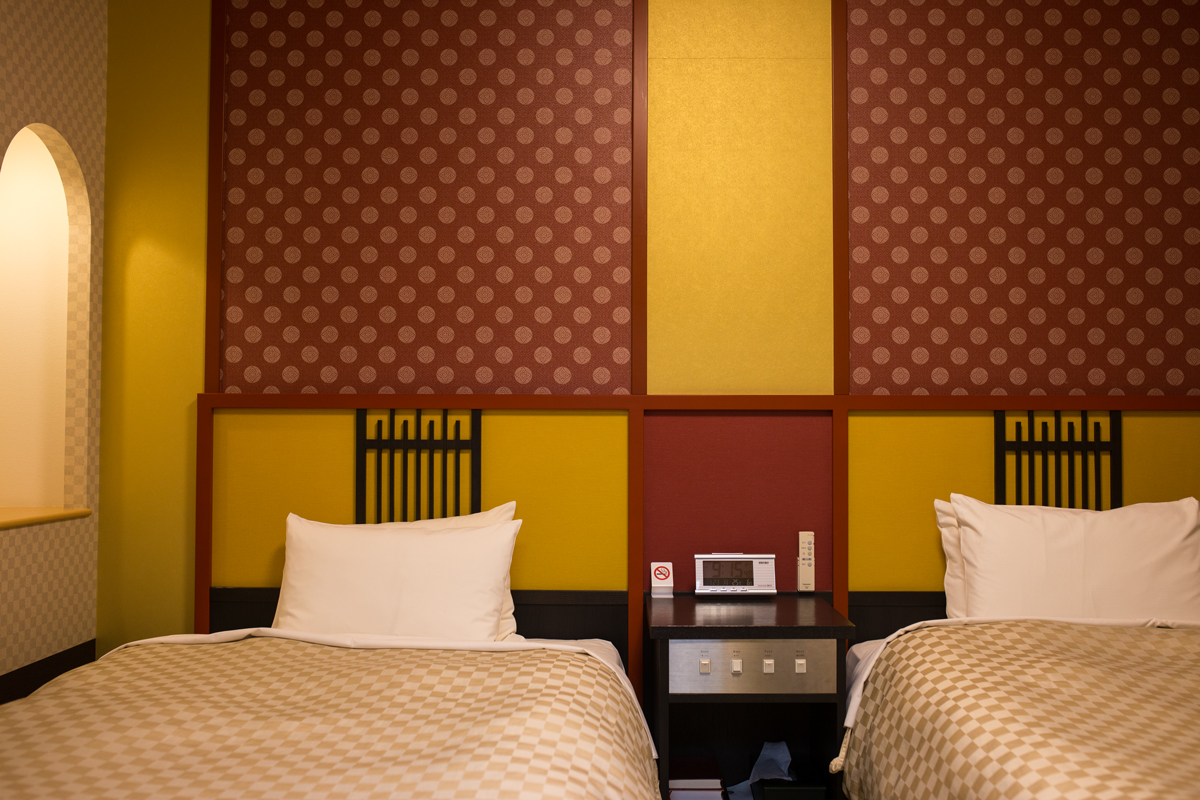 We rushed into the room after taking our shoes off and stored them at the shoes cabinet at the foyer. I rushed to the tatami room then heard Ikumo saying "Sweetheart, it looked like we need to arrange the futon (mattress) by ourselves". He opened the wardrobe to find the futon while I opened the connecting door on the left side of the room where double beds were. "We don't need the futon, we have beds", I said. He looked surprised finding out the beds. It was a huge room, an apartment size. It's rare finding a spacious hotel room at an affordable price in Japan let alone having two separate rooms.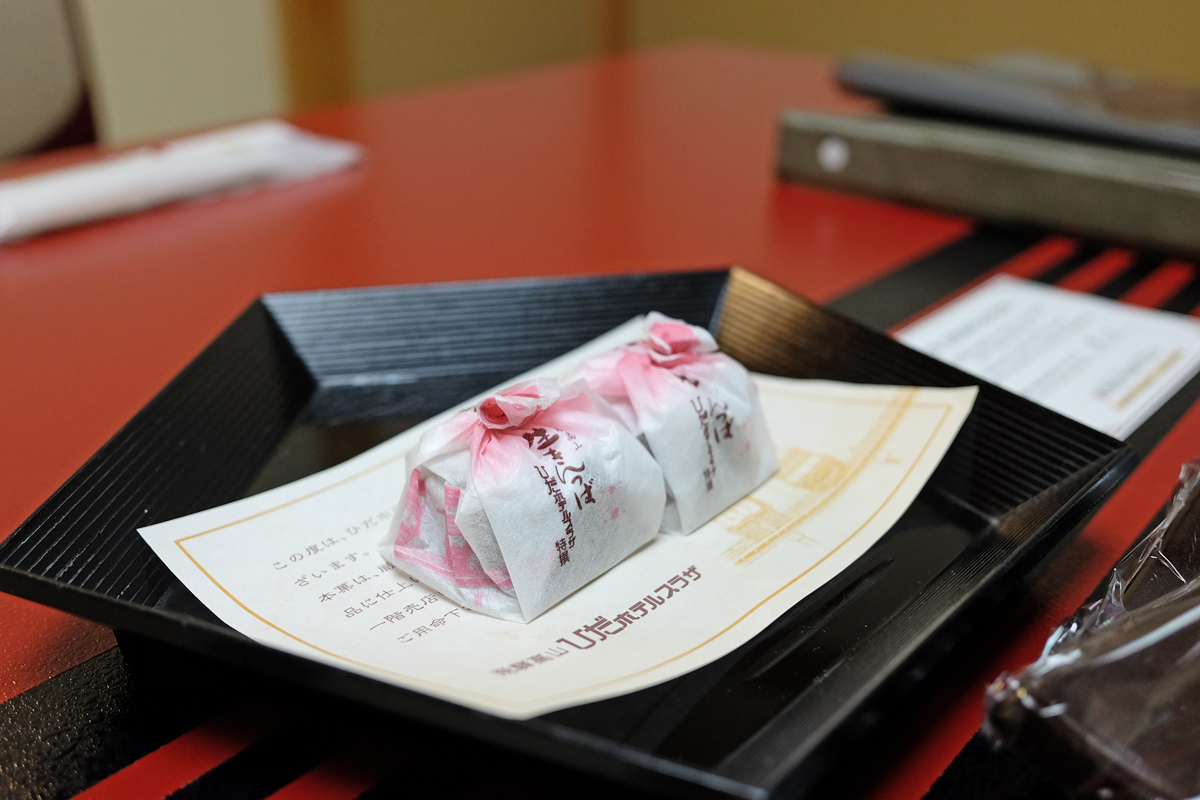 A pair of mochi (glutinous rice balls) and Onigiri (rice ball) were nicely placed on the table. This hotel really knew how to spoil the customers. Instead of cleaning up and getting ready to bed we nibbled first, then we called it a day.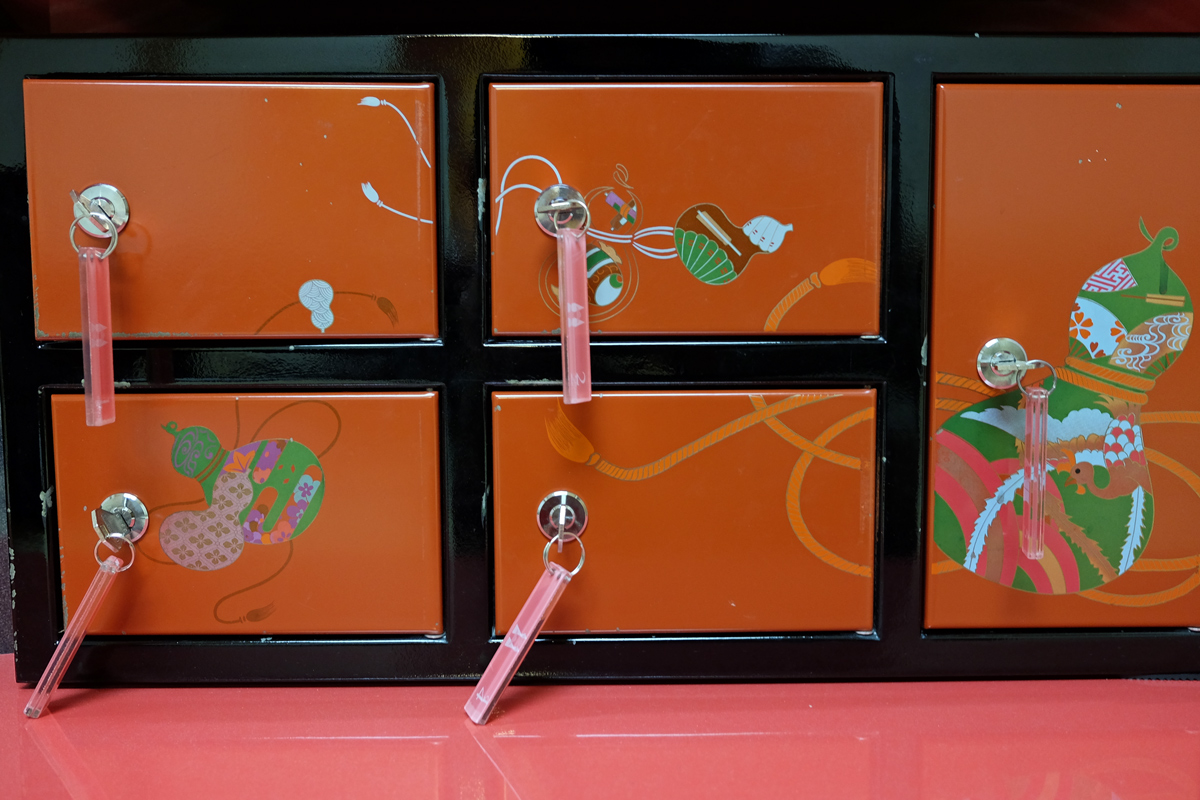 This safety box was so cute I could not help placing mobile phone, camera, keys, rings, almost small items I carry inside this box. Not for safety but for the sake of using this cute box. I thought it was made from wood, solid metal instead.
First thing on the next morning list was going to this rooftop jacuzzi and onsen. It was still dark and the snow was still pouring down when I got here. The snow was mid calf thick. I felt like my feet nearly went numb before I reached the jacuzzi. I could enter the jacuzzi in time, my feet finally warm again. I could not take picture the first time I came. Then I decided to come back before the onsen was closed. Luckily there was not anyone but me at this hour. The snow had melted when I got back for the second time.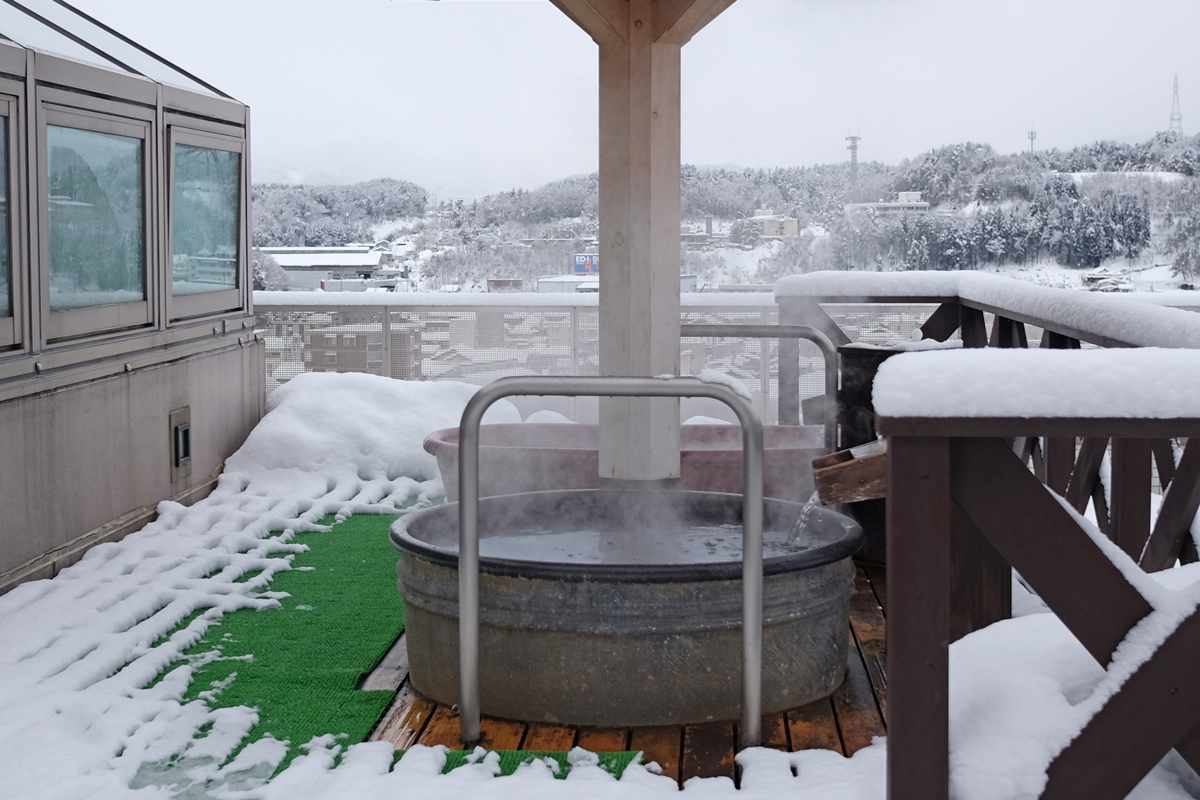 Regular onsen is usually bigger than these bathtubs. The much bigger size onsen is located indoor right under this rooftop.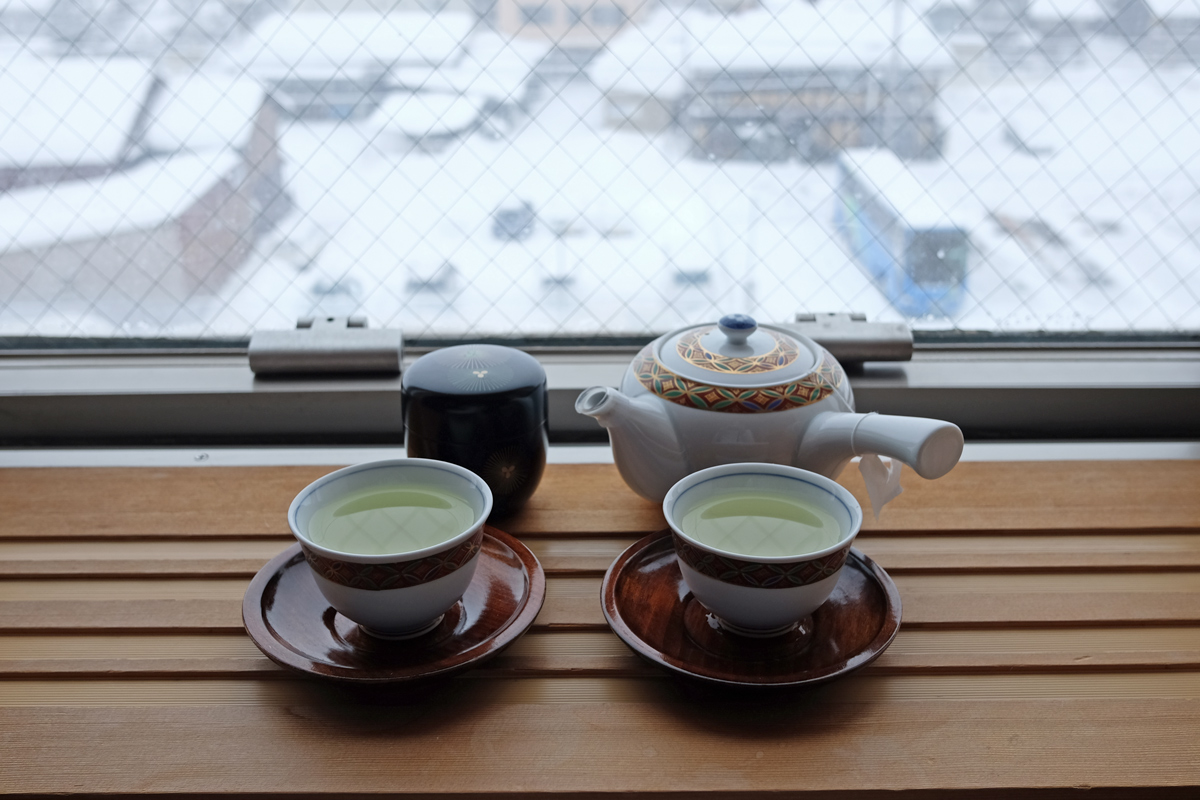 Green tea after hot spring time was always a good idea especially we only had quick breakfast. It was whiteout outside.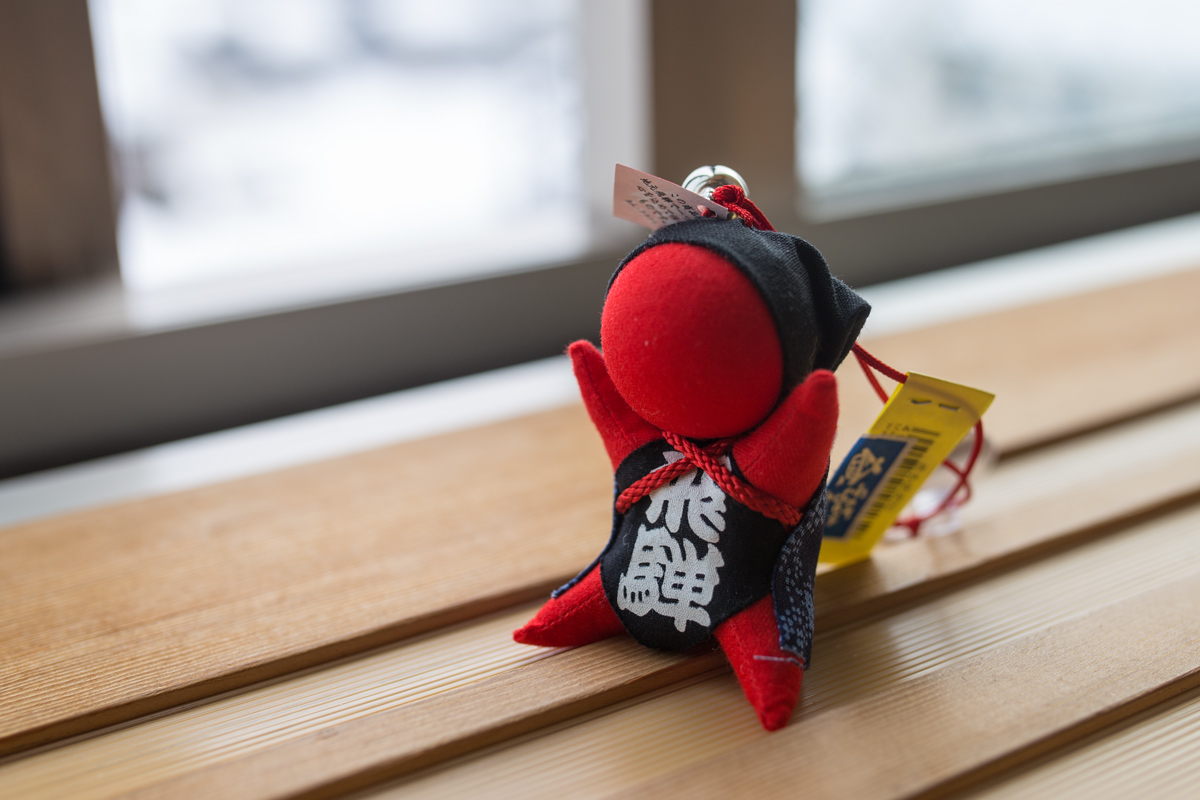 We got this from Niju-Yokka-Ichi (24th Day Market). Unlike usual Takayama's morning market, Miyagawa Asaichi, which is held daily, 24th Day Market is held only once a year. We came at the right time except that the heavy snow forcing everyone staying back home or hotel. We got this Sarubobo, Takayama's signatory souvenir from the market.
A night stay at Hida Hotel seemed too short yet nice. We'll definitely choose this hotel again if we ever come back to Takayama.