It is said that what we have seen too many times tends to lose its charm. Strange enough I kinda agree with that. There's nothing special about Mitsubishi Ichigokan building for many Tokyoites. Common passerby never bother checking the building, accustomed to the familiar surrounding scene, I'm no exception. I've been passing by Mitsubishi Ichigokan building for many times and nearly forgot to stop by.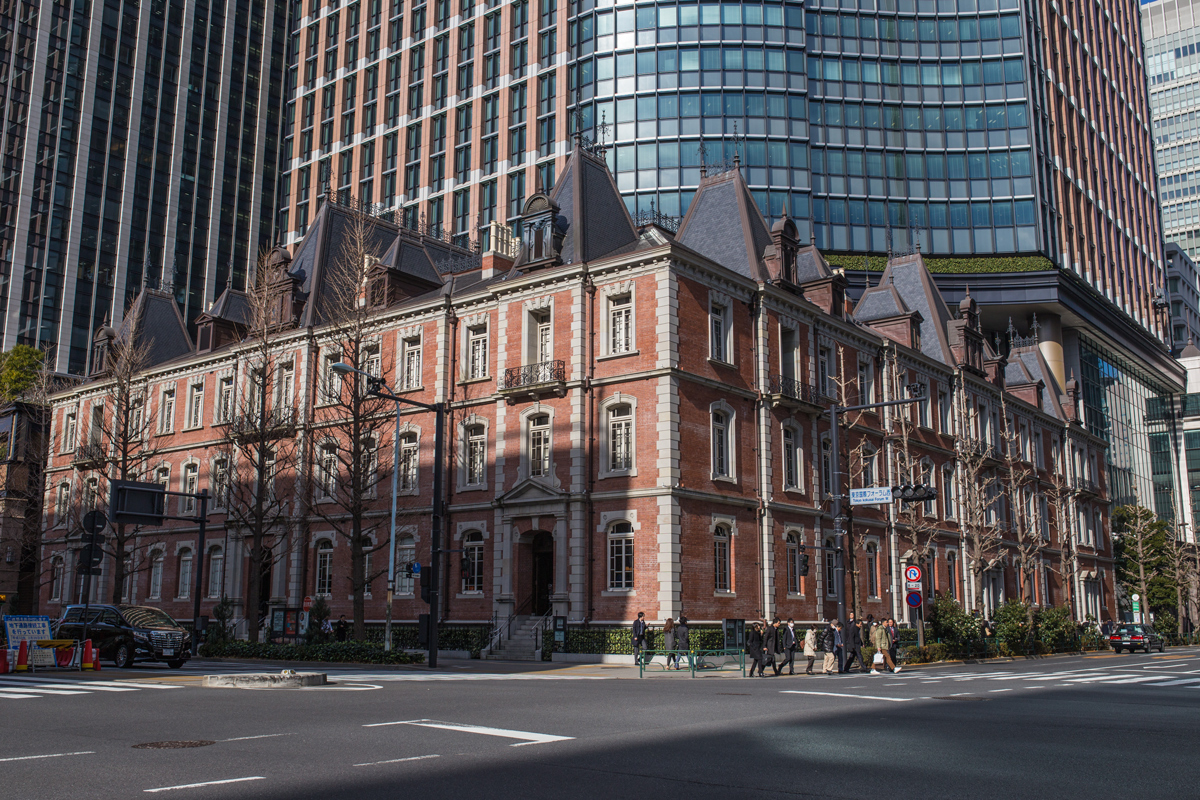 Mitsubishi Ichigokan builiding may look quiet from the outside but it houses a popular cafe, Cafe 1894. Cafe 1894 is a well known hangout for the local, unheard of by many tourists (yet). The cafe sits the same place as a former bank branch that was established in 1894. The interior design of the cafe resembles the 1894 bank.
This was the bank in the old days.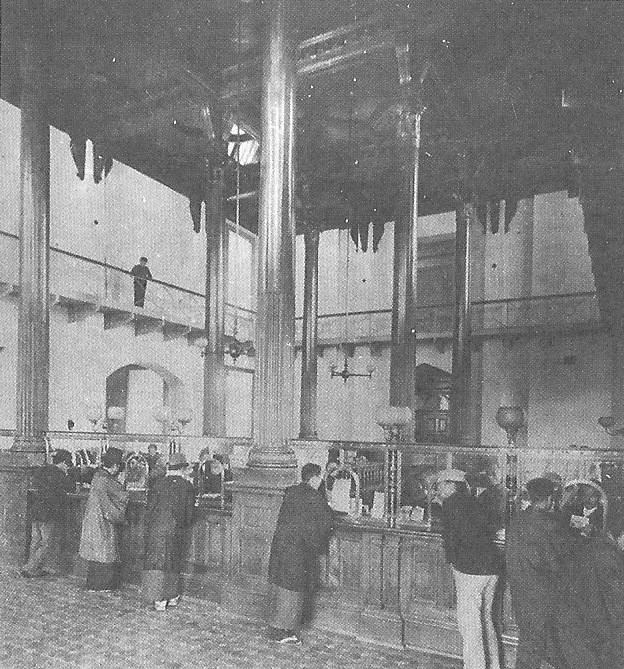 Source Wikimedia: Public Domain
Today, the bank-liked counter windows can still be seen at Cafe 1894, so are the pillars. The ceiling too is a replica of the bank's structure from the old days.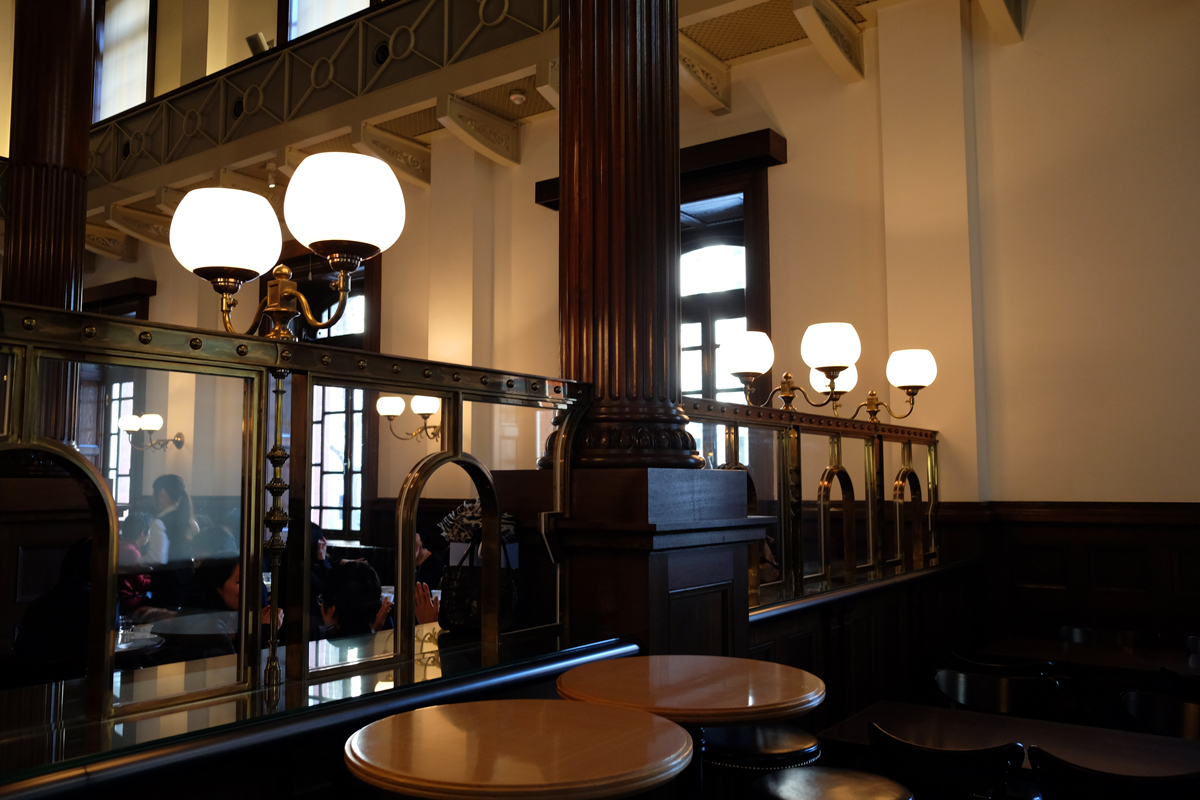 I dined at Cafe 1894 several times but never thought of blogging about it until today. My visit to the Cafe was an impulsive rather than planned. It was 0230 pm, I thought a little bit of sweet would not hurt. So, I walked into the Cafe without any reservation. There was a reservation list on the table in front of the cashier. Lucky me, there was only a few people on the queue. The wait was not long, in less than 30 minutes I got a table then ordered a classic apple pie. I always like this apple pie. It's not overwhelmingly sweet, crunchy crust and crumble. This picture might scream "I'm super sweet" but the truth is I can always go for a second round.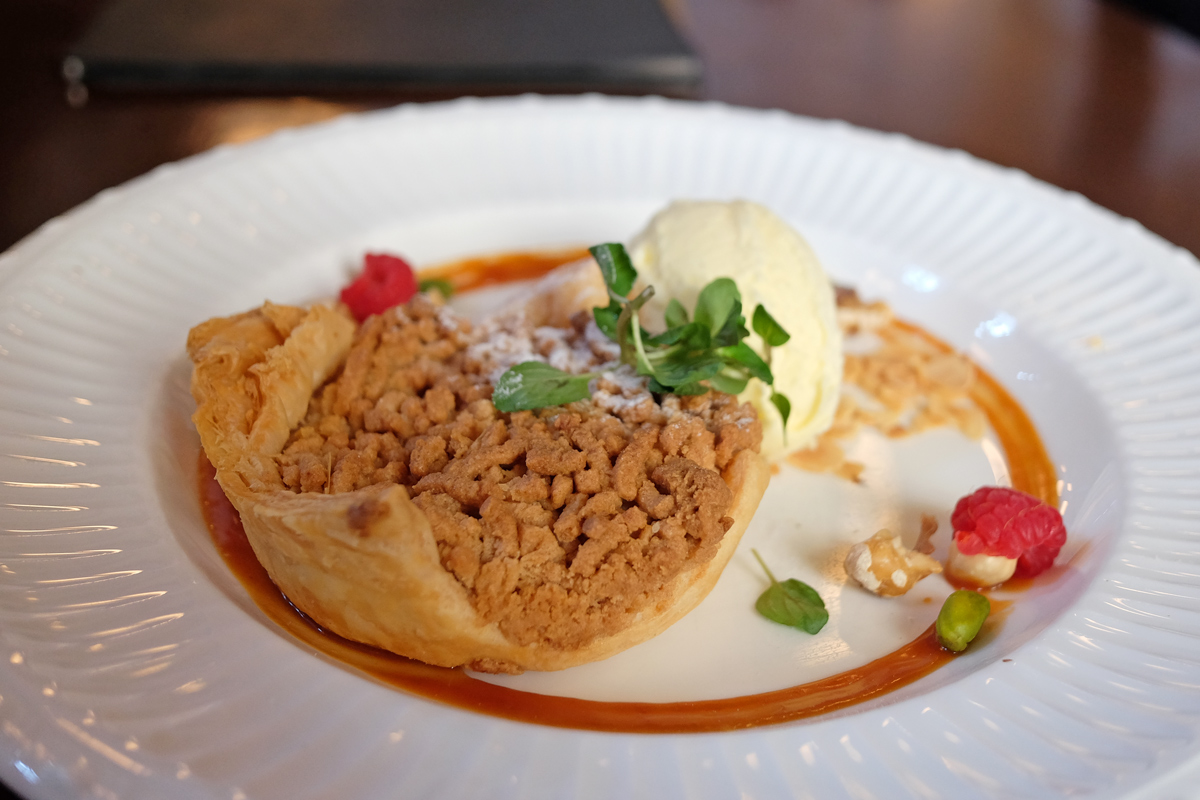 Then finishing up with a cup of cappuccino. There isn't any art other than the Cafe's emblem 1894 on top of cappuccino. I will not judge the coffee taste as this Cafe is not a place for a proper coffee. For sweets' companion, I can always live with this kind of coffee. Better yet, it's good for Instagram.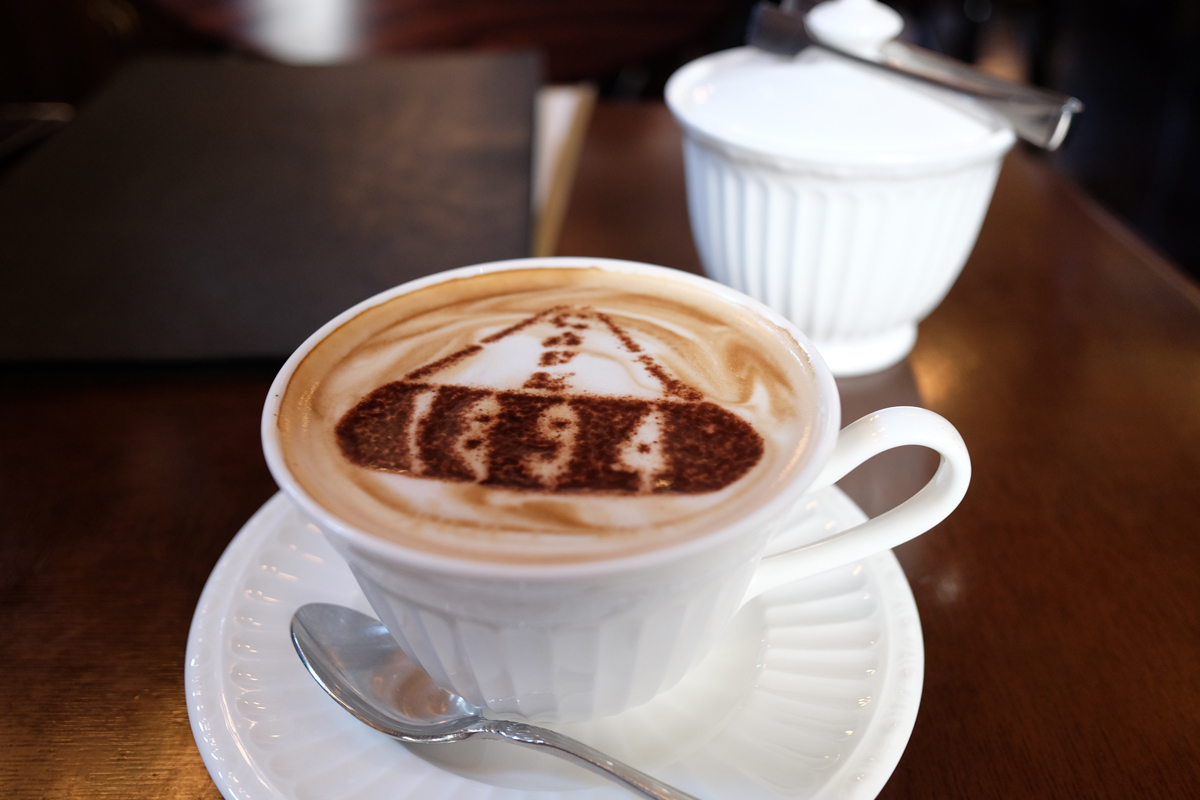 You probably are wondering why there are not many tourists visiting the Cafe. Marunouchi is not a popular place for tourists but a well known place to hangout for people working in Central Tokyo. If you ask me is this Cafe worth visiting? Definitely is a yes if you happen to be visiting central Tokyo area. After wandering around the city, it's always nice to hang out in a nice ambiance to shy away from many tourists and mingle with the local.
 Practical information:
Getting there: the closest stations to Cafe 1894 are Tokyo,  Nijubashimae and Hibiya Stations. From Tokyo station take Exit No.12 of Keiyo Line concourse. Or take Exit B7 which is located between Nijubashimae station (C10) on Tokyo Metro Chiyoda Line and Hibiya station (I08) on Toei Mita Line.
Cafe 1894 opens at 11 am to 5 pm. Lunch 11am – 2pm and afternoon tea 2 to 5 pm, yes coffee is available.