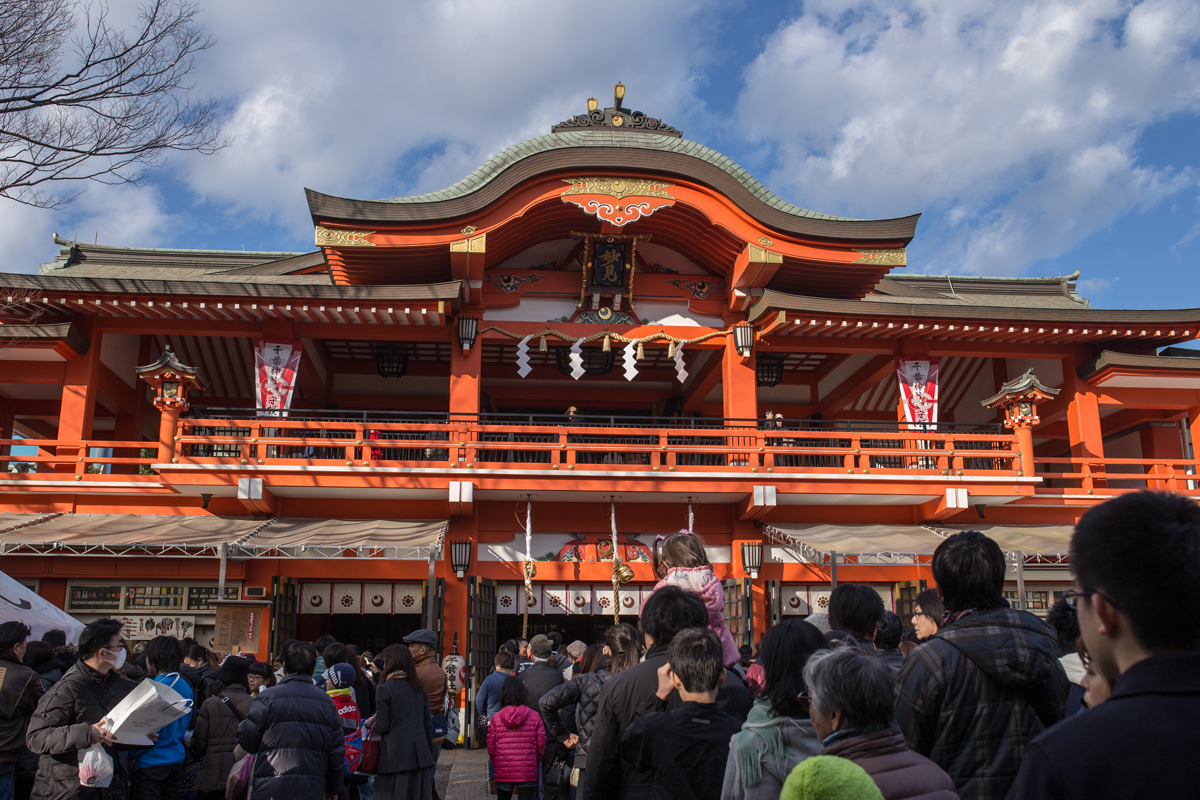 Happy New Year Everyone! 
Today is the first working day after the new year's holiday ended in Japan. We'd been going around Tokyo and its suburban areas for pictures taking and observing the crowd. I always found new year in Japan was extremely exciting, not because of the fireworks nor year end party. It was because all shrines and temples came to live from 31st Dec to January 3rd. I had never thought Japanese would ever pray neither care about 'the supreme being' before I settled in Japan. New year proved me wrong. Millions of Japanese flock to temples and shrines to pray at the very first days of the year.
Japanese do care and believe that the supreme being is an important element in luck, success, wealth, good health and happiness above hard works. For this reason alone, visiting and praying at temples or shrines are must do things on the very first days of the year. Visiting temple/shrine to pray on the new year holiday is called Hatsumoude in Japan.
Asakusa Sensoji Temple, the most famous temple in Tokyo, is always crowded all year long but on new year's eve to January 3rd, the crowds were massive. It's the only time to see more Japanese than tourists in Asakusa Sensoji Temple.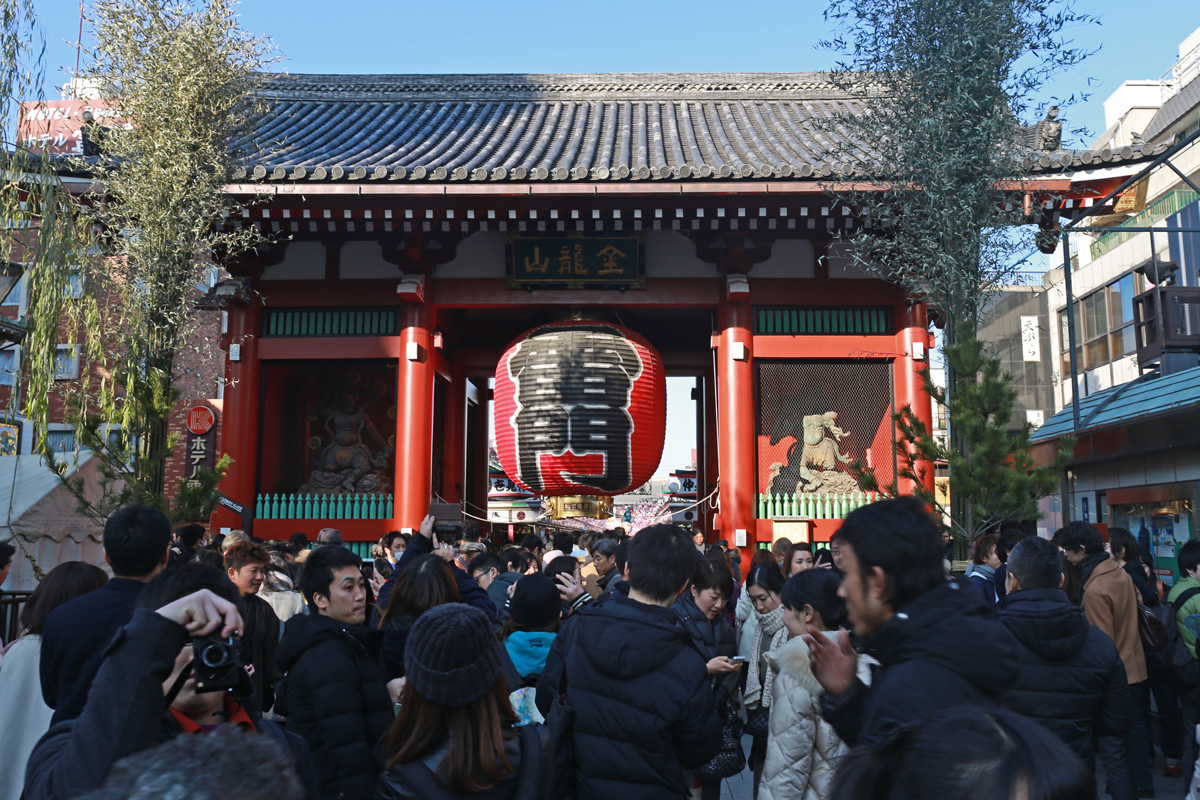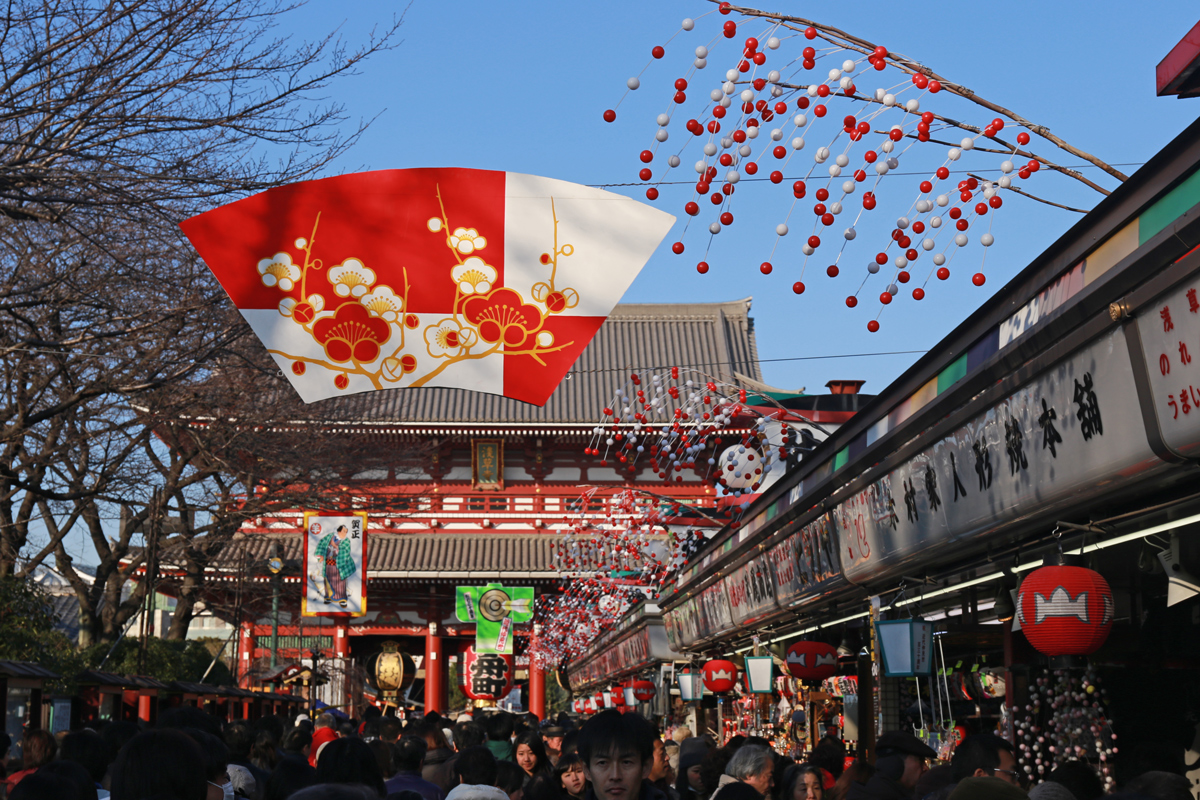 The most popular shrine in Japan, Meijijingu shrine was even more crowded than Asakusa on new year holiday. I thought Asakusa would be the most crowded worshiping place in Tokyo, apparently I had not any clue what crowded really was. The crowd in Meijijingu shrine was double in number. I could barely lifted my camera without touching the person in front of me. This picture was taken using my old iPhone 5S an hour before we finally gave up to visit the main worshiping area of the Meijijingu shrine. This was not even half way to the main shrine yet!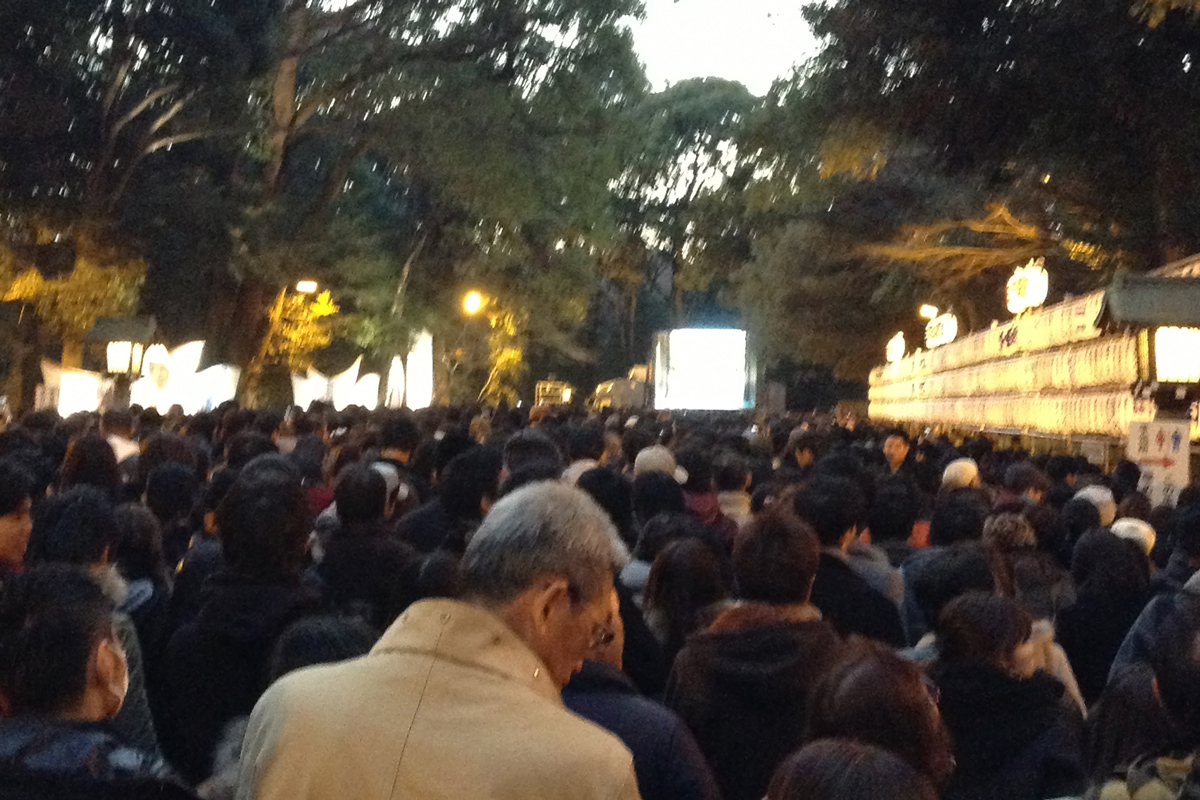 A small shrine in Tokyo, Kanda Myojin was not less crowded than Tokyo's most famous temple and shrine. Kanda Myojin shrine is a well known shrine for the local, a little unheard of by tourists. It was founded in 730 AD with the main purpose to pay respect to the gods to protect Edo (Tokyo). This shrine has been a worshiping place until today. Many Tokyo businessmen come to this shrine to pray for the protection of the city and prosperous business.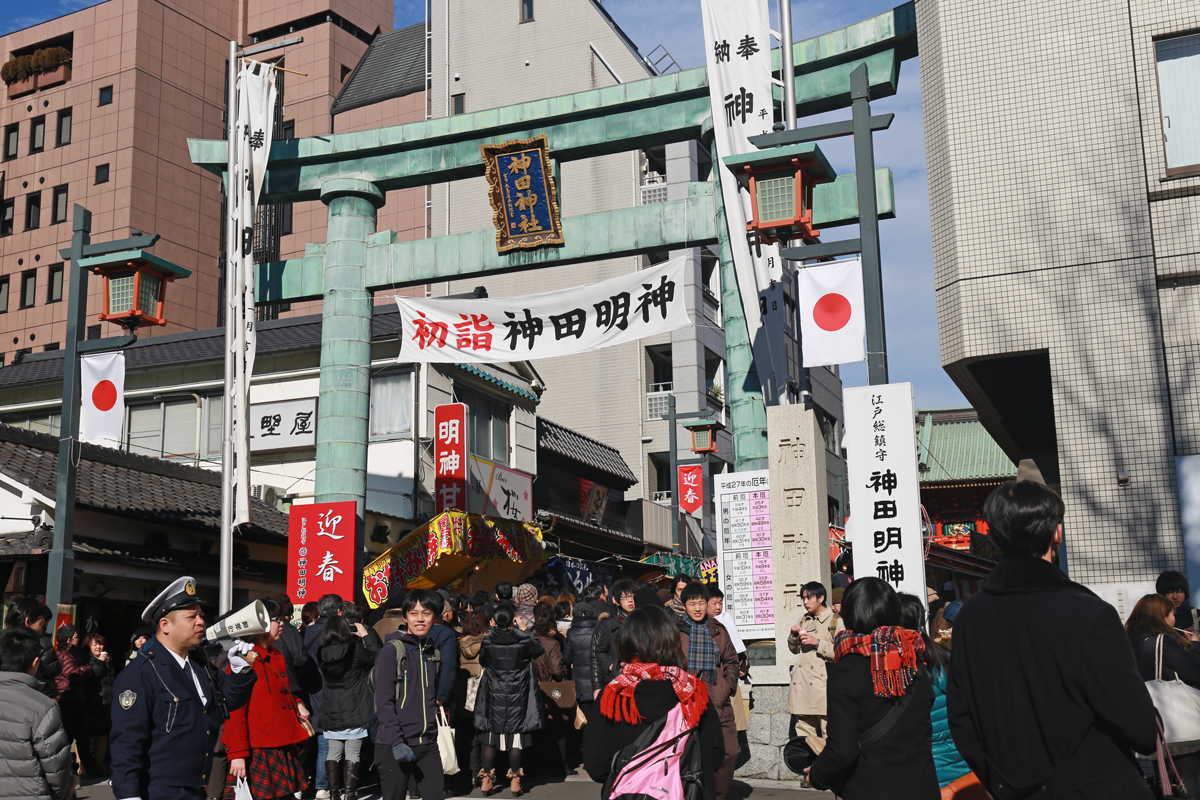 We thought Kanda Myojin shrine would not be as crowded as Asakusa, we were wrong (again) . It took us 1.5 hours to reach the main shrine and another 20 minutes to reach the worshiping space. This shrine is only half the size of Asakusa Sensoji Temple.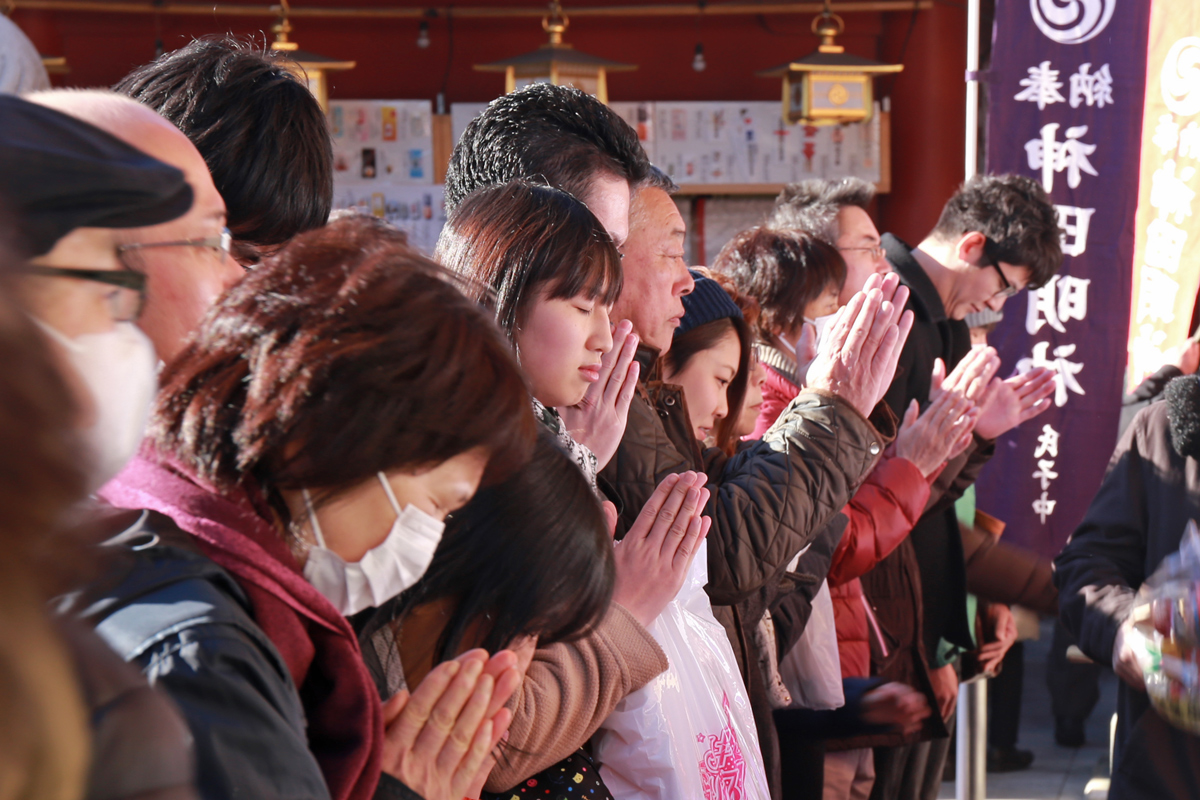 We tried to capture temple & shrine at Tokyo's suburban area on new year holiday. First on our list was Kawasaki. By location, Kawasaki is only 30 minutes train ride from Tokyo Station. The most popular temple in Kawasaki is Kawasaki Daishi temple. This crowd alone speaks a lot of volume how popular this temple is.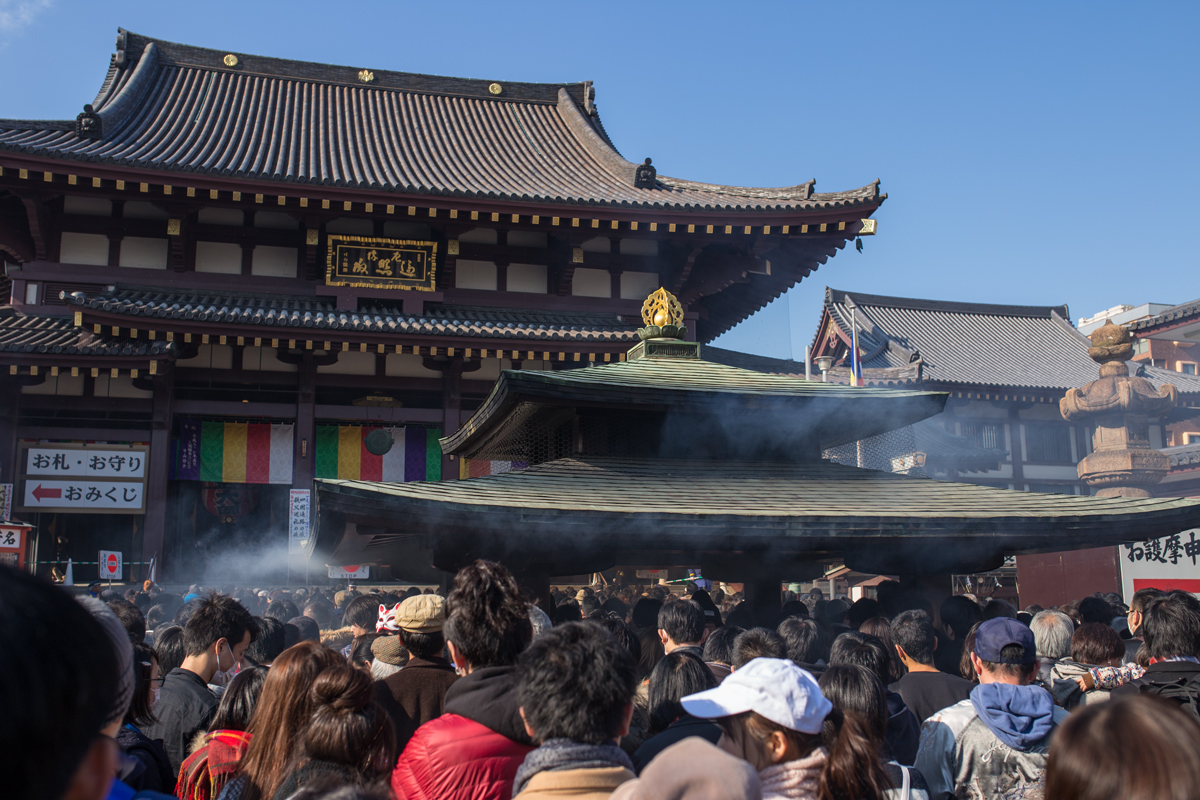 On to Tokyo's famous suburban city, Chiba. Chiba Jinja shrine is slightly bigger than Kanda Myojin shrine. It's one of Chiba's main attractions. On new year like this, the crowd was unbelievable. The queue reached 500 metres long and moved extremely slow.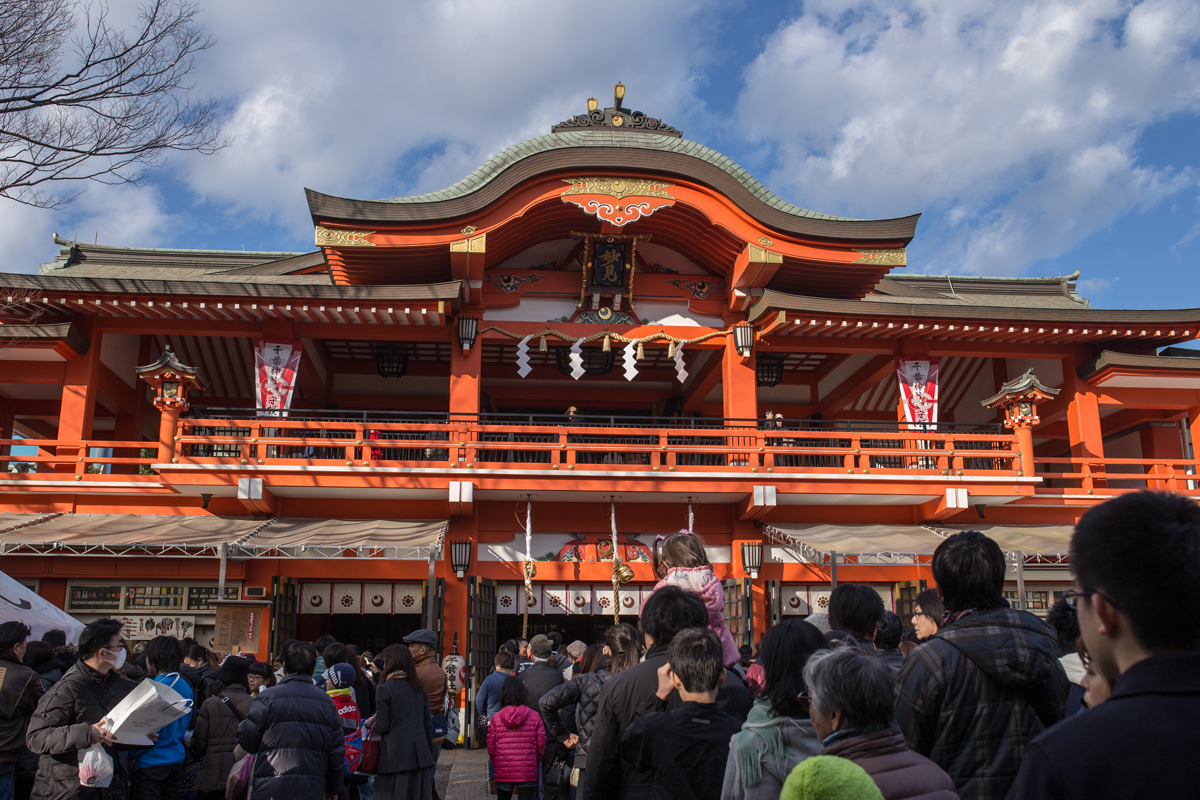 Chiba Jinja shrine has several worshiping spaces dedicated for different purpose. Like these worshiping spaces are dedicated for good health, protections of the kids, avoiding bad luck, safety travel and harmonious family/marriage life. Worshipers are to choose based on their needs. Some prayed at every single worshiping space.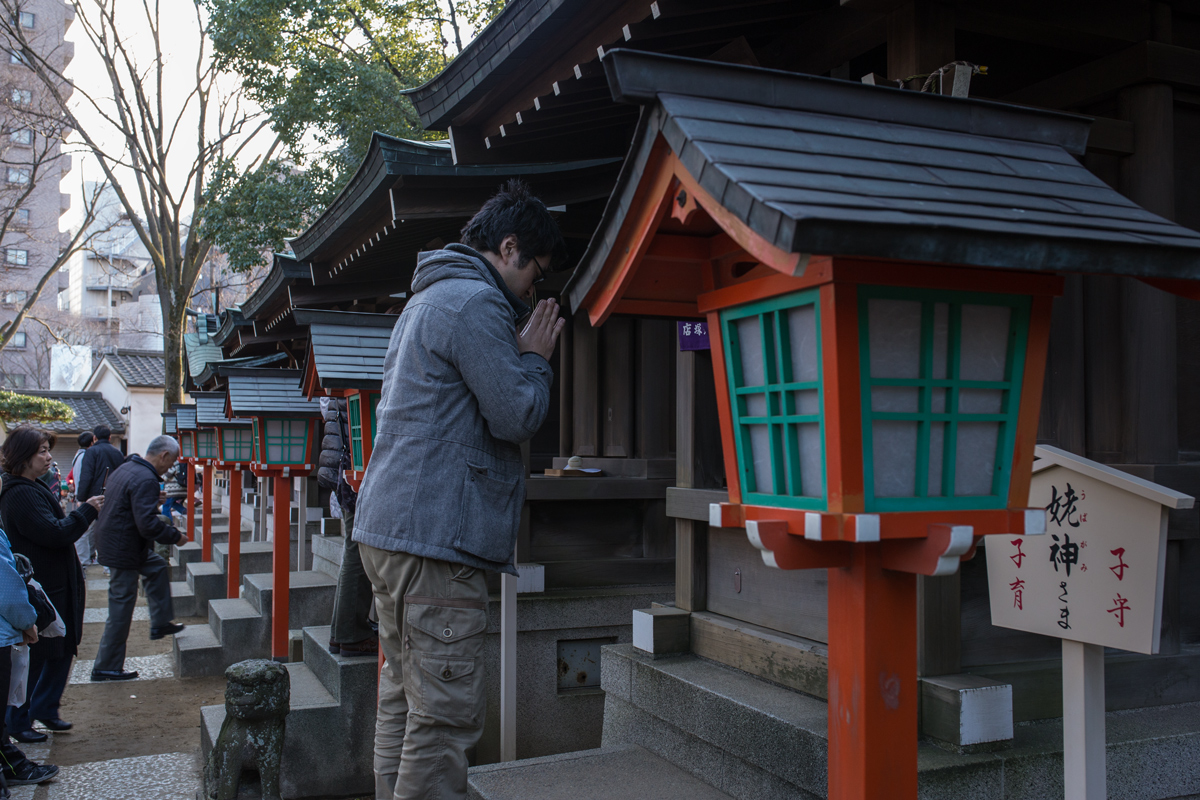 Japanese do not only come to pray at the temple or shrine. They also come to draw Omikuji, Japanese fortune-telling papers that are available only at shrines and temples. The paper describes fortune or curse that may come within a year. If you ever visit shrine or temple in Japan, these papers may look familiar to you.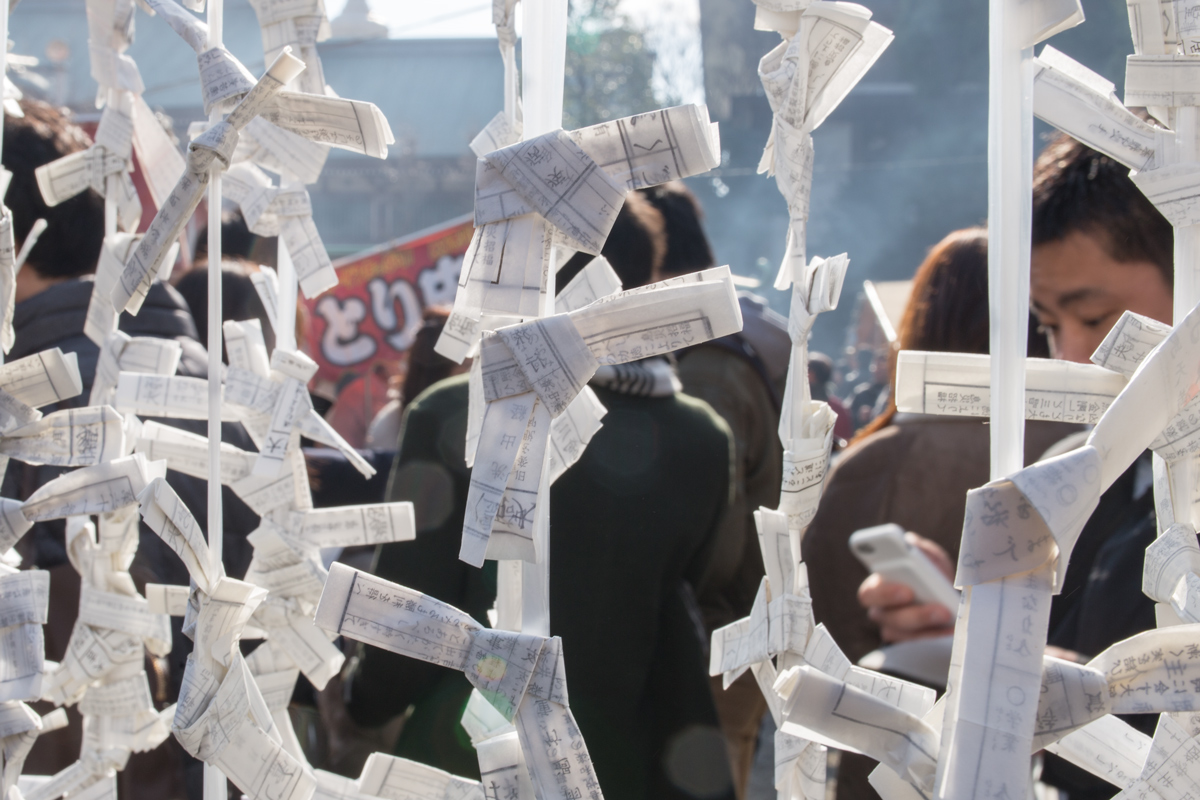 Thanks for reading.