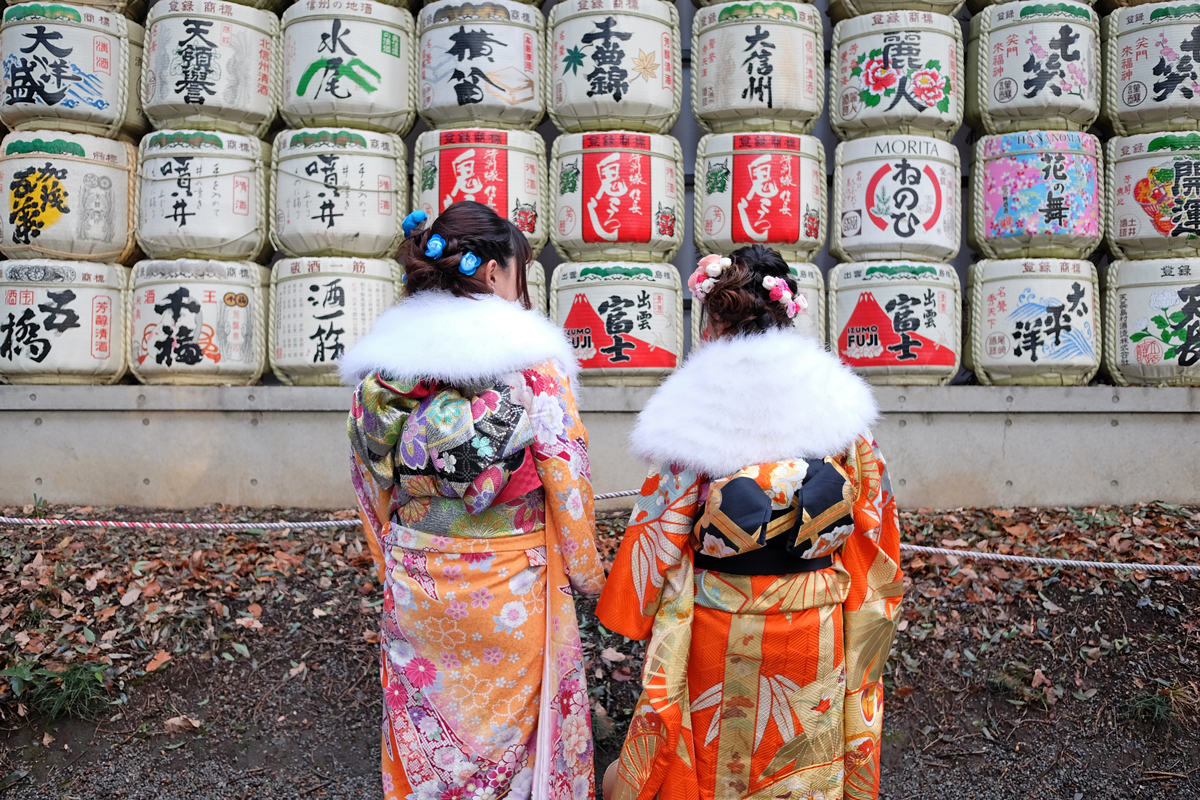 The second Monday of January is a public holiday here in Japan. This day is called Seijin no Hi or Coming of Age Day, a day to celebrate those who reaches 20 years old. All 20 years old are invited to a ceremony of their becoming 20. The celebration is held as a reminder that they are now adult. For many, Seijin no Hi is an opportunity to visit temple or shrine to pray for a bright future ahead.
For a foreigner like I am, Seijin no Hi is an opportunity to capture girls in colourful kimono. Although there is no written dress code for Coming of Age Day, it is always kimono for female, black suit for male for the ceremony. Seijin no Hi is one of the best opportunities to dress up in a bright colour kimono. The women's age defines the colour of the kimono. The older the woman is, the more neutral the kimono's colour will be. 20 years old is the best time to wear bold colour like red, orange, fuchsia and yellow.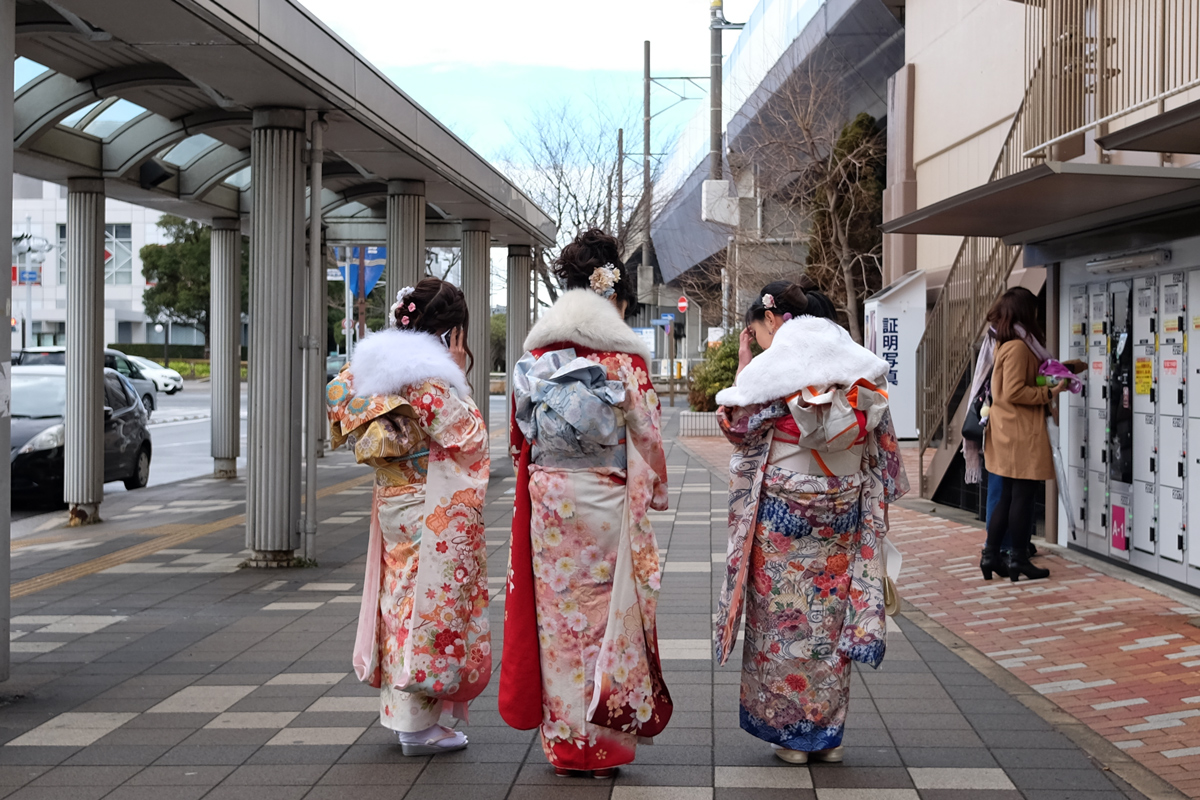 This year we chose to visit Meiji Jingu Shrine to capture girls in kimono. The Shrine in the afternoon of 9th was still flooded with worshipers by the time we got there. Girls in bright kimonos brought a different atmosphere to the shrine. There will always be women in kimono in Meiji Jingu Shrine but Coming of Age Day is the most precious opportunity to see girls (who officially are adult) in colourful kimono.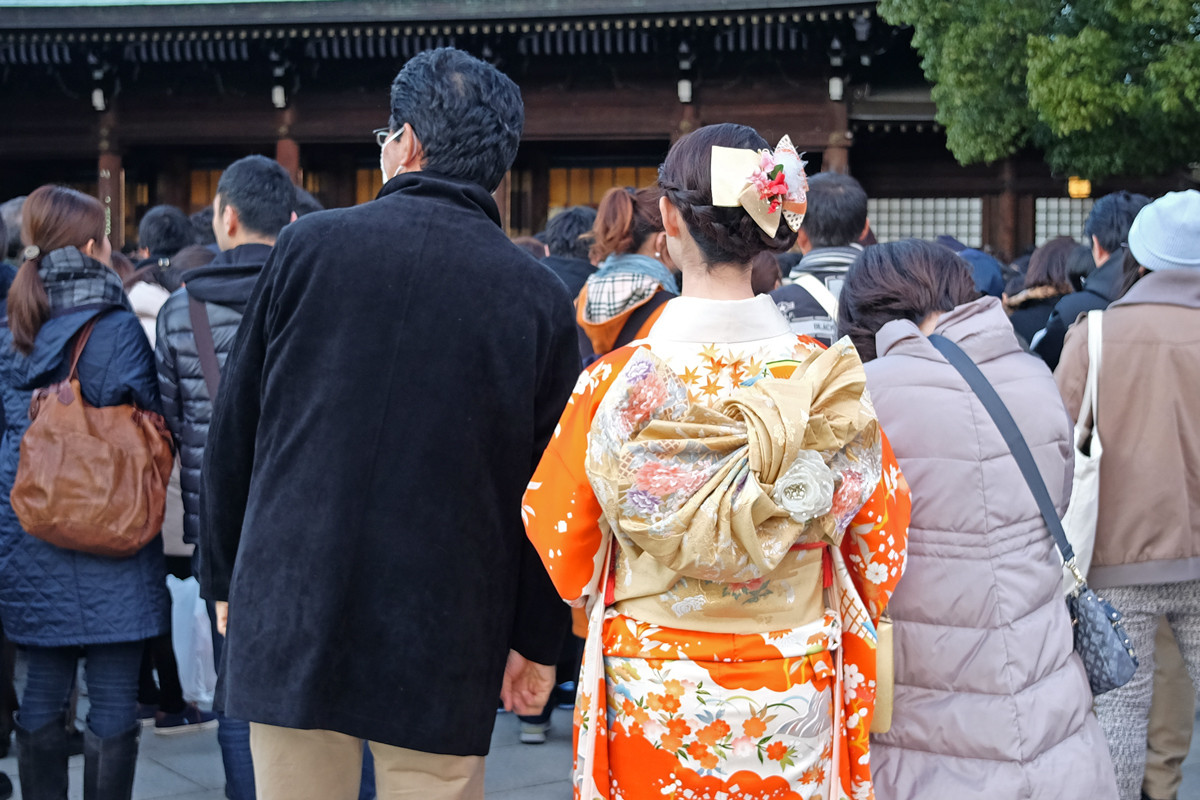 Many of the twenty chose to spend time with parents…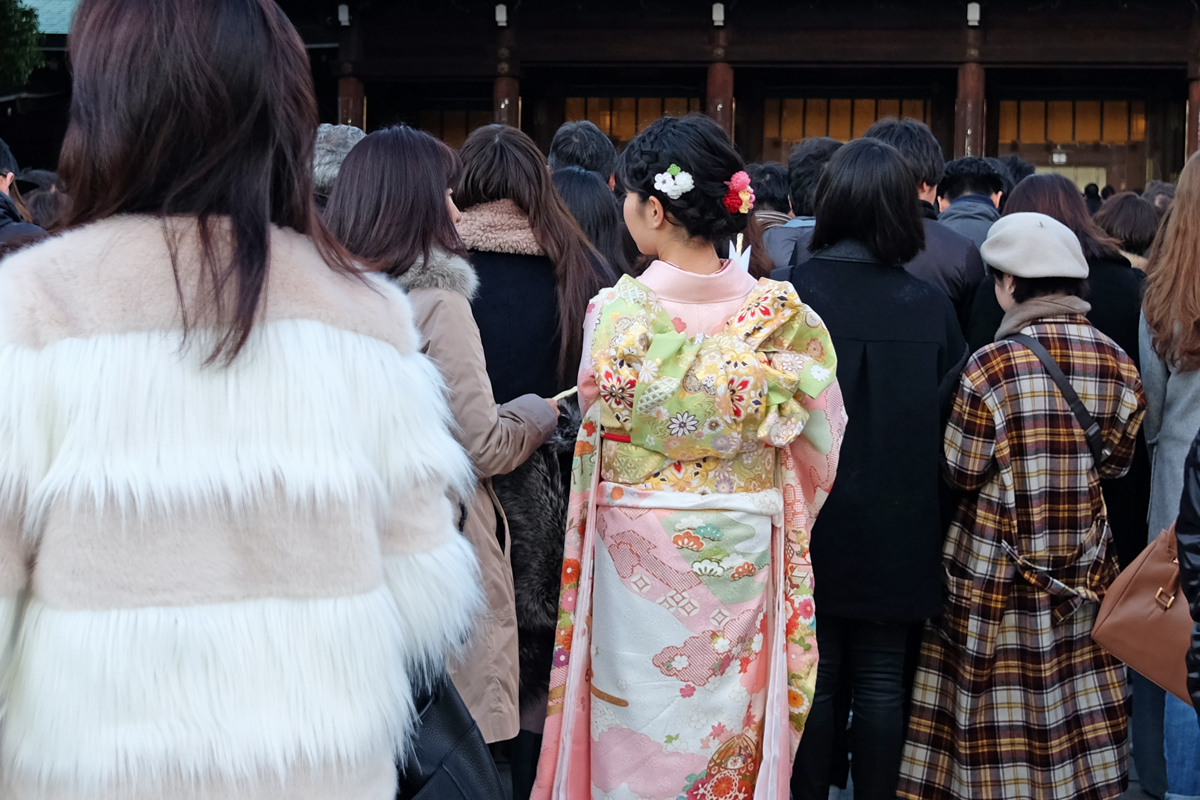 ….while some others chose their best friends to spend the afternoon with.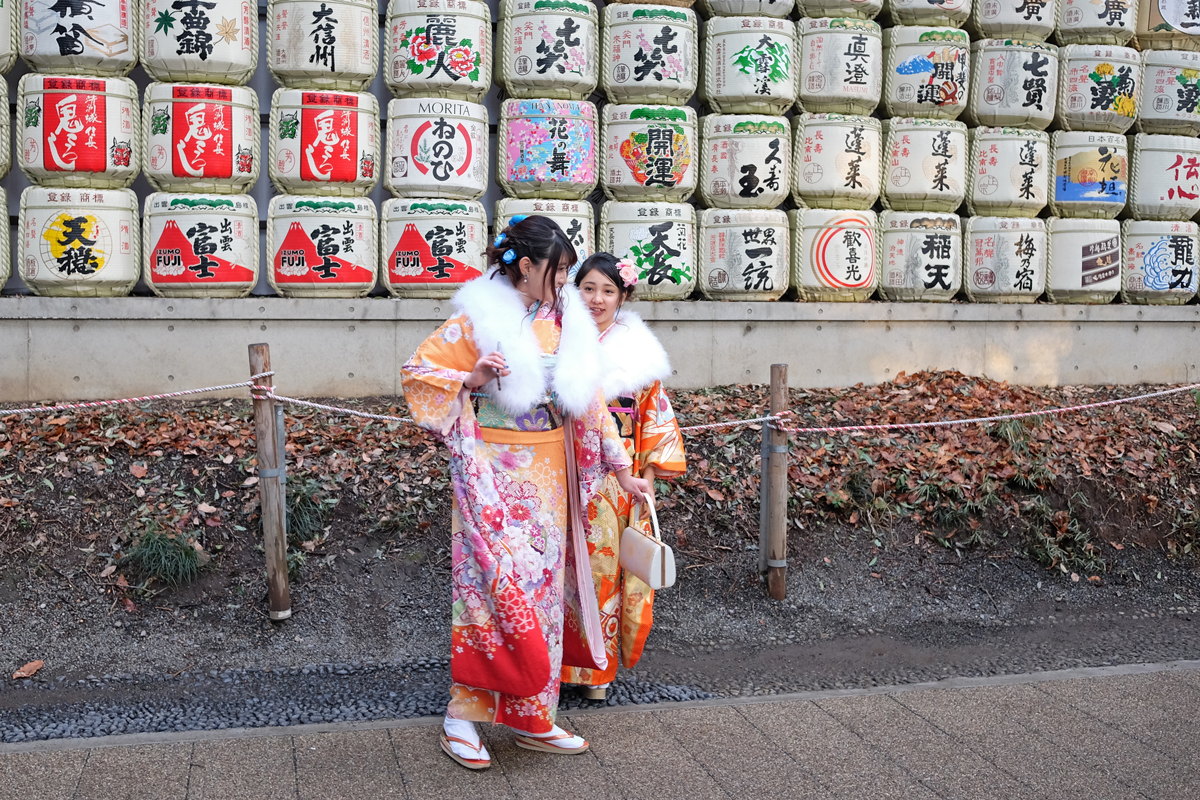 It was a long queue to the main praying hall of the shrine. Today might be the last opportunity to visit shrine or temple before the long working hours start for many Japanese.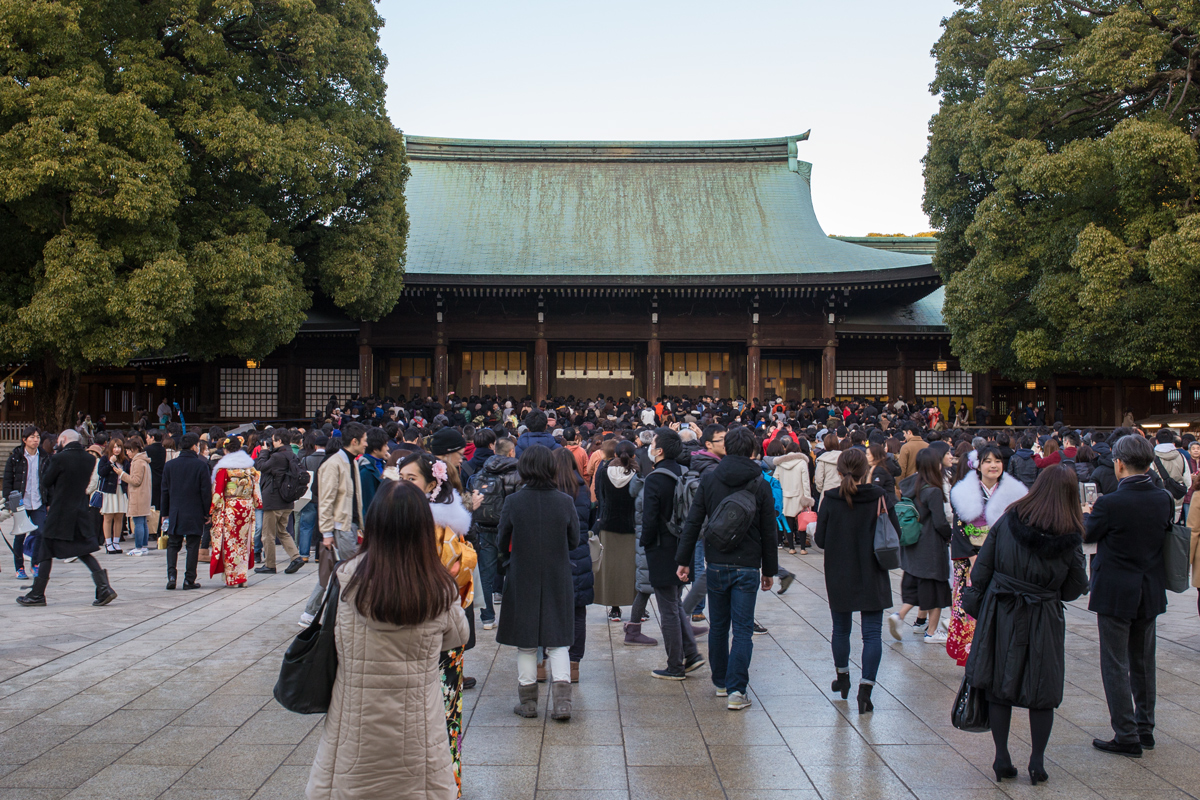 Thanks for reading