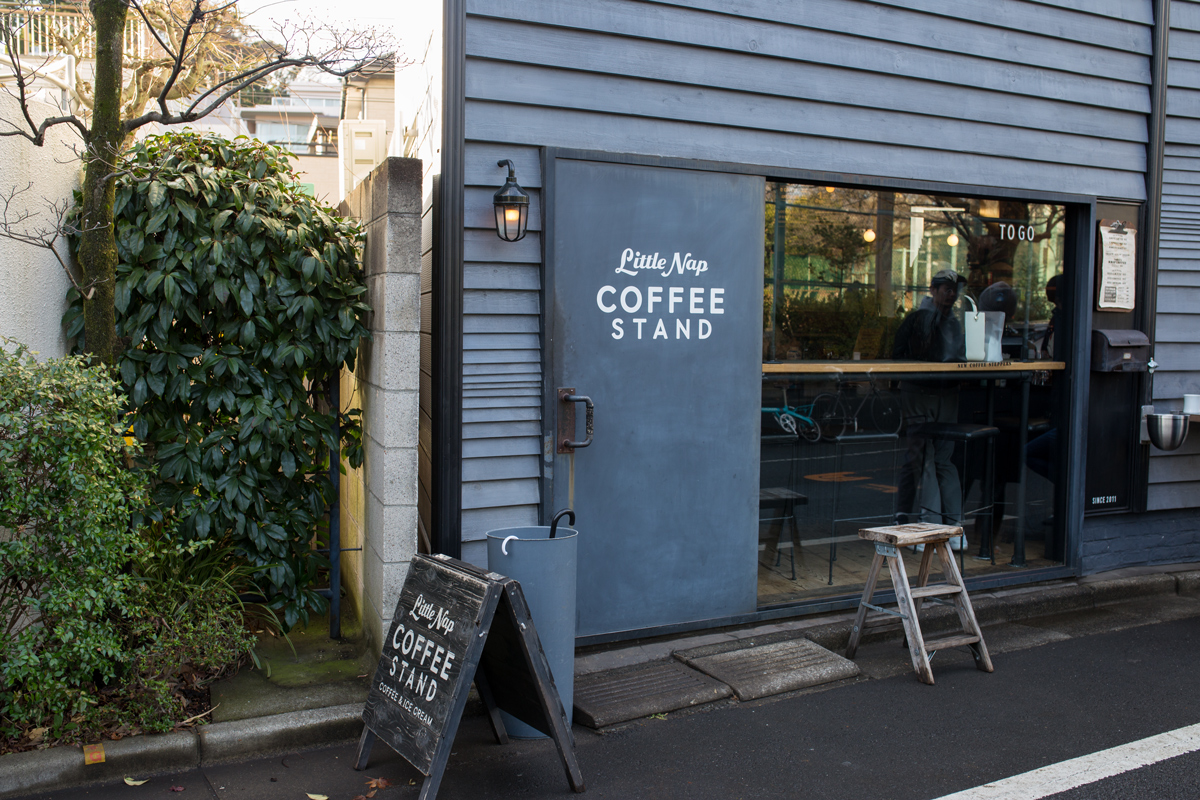 There's so much buzz about Little Nap Coffee Stand. It's not a new coffee shop in town. In fact, it's extremely popular for foreigners staying in Tokyo. For one reason to another we always skipped Little Nap Coffee Stand whenever visiting Yoyogi Koen Park. On one gloomy afternoon, we headed to Little Nap Coffee Stand for a cup of cafe latte. It'd be good to try new places for latte.
There was no sign of the cafe from the Yoyogi Koen Park neither from the main street. Without GPS we would have given up finding the cafe. The cafe sits in a tiny shop with a nice decoration. There were some people smoking outside the cafe with cup of hot latte steaming when we got there. The inside was packed with customers who apparently finished sipping the coffee then went out as soon as we walked in. It seems there's a common understanding that next walk-in customer can get the seat of those who have finished the coffee. Little Nap Coffee Stand is not a place for a chat on a busy day.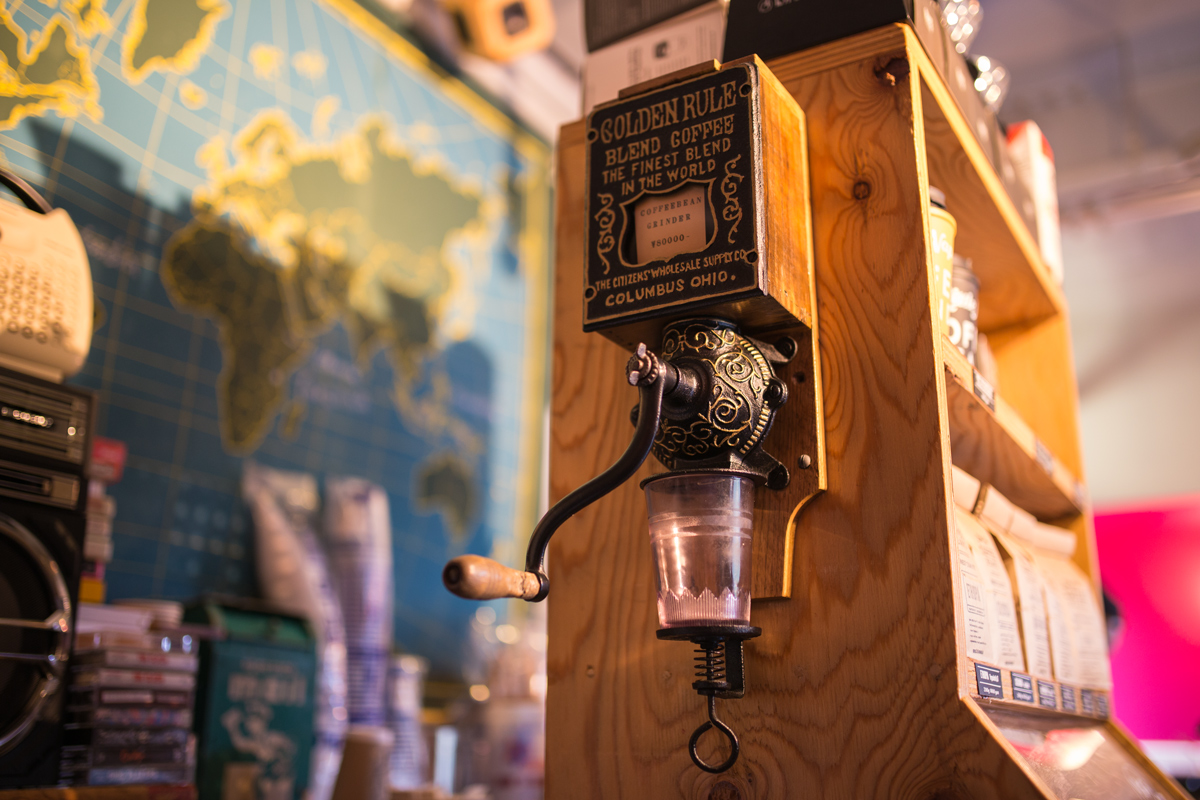 We ordered latte, like always. Smooth like silk that was the impression from the first sip. The latte tasted good except that it was too acidic and earthy to my liking.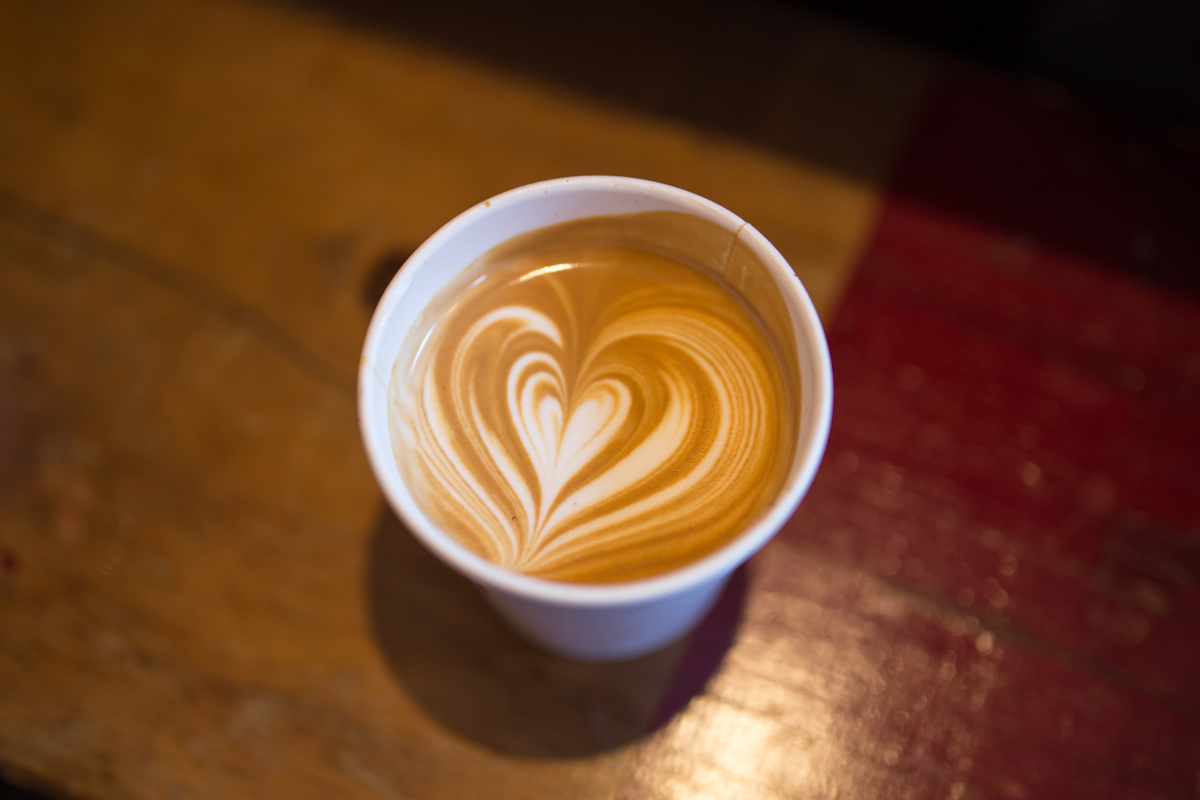 Some customers were gone so I got a free seat by the window. It's a time for a little bit of selfie.  There was no sign that the cafe would be quiet anytime soon. So, we left as soon as taking the selfie.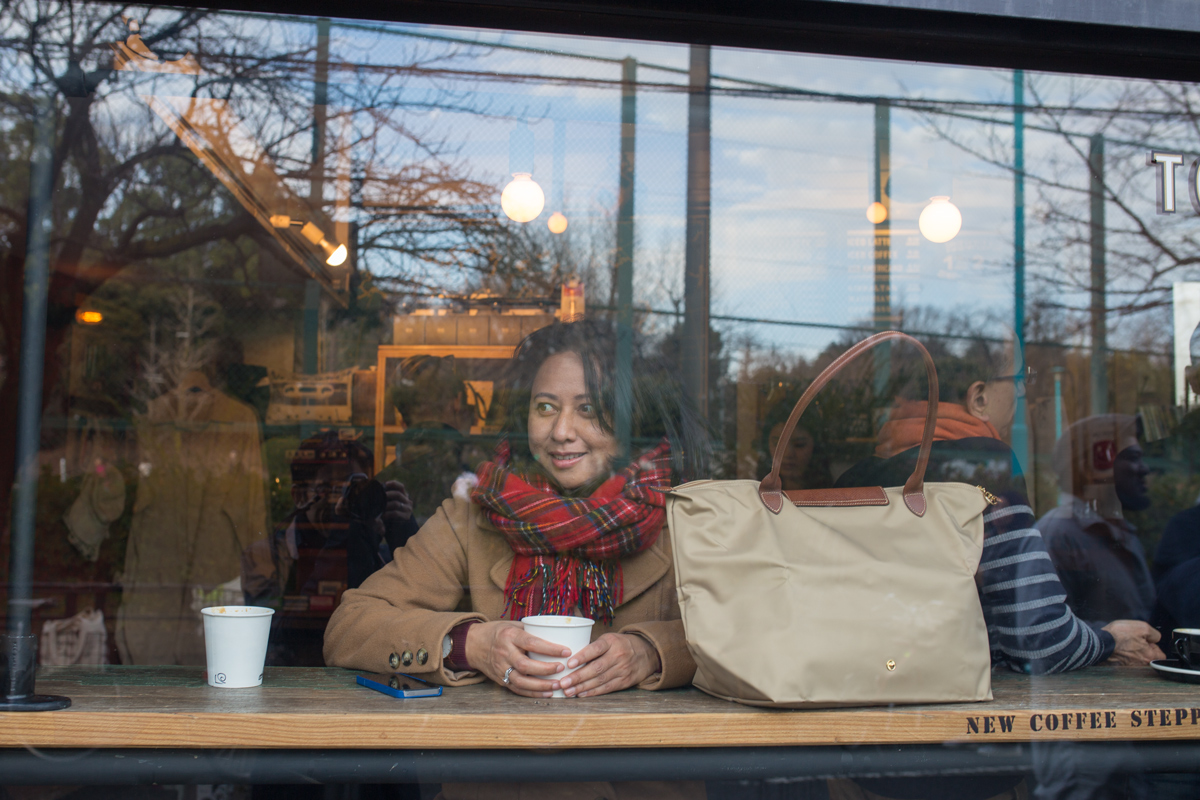 Will we visit this cafe again? If we happen to be around Yoyogi Koen Park, yes. It's one of those Instagram Cafe to visit in Tokyo. As for the latte taste, it cannot be a sole reason to make us come back for a sip.
Thanks for reading.