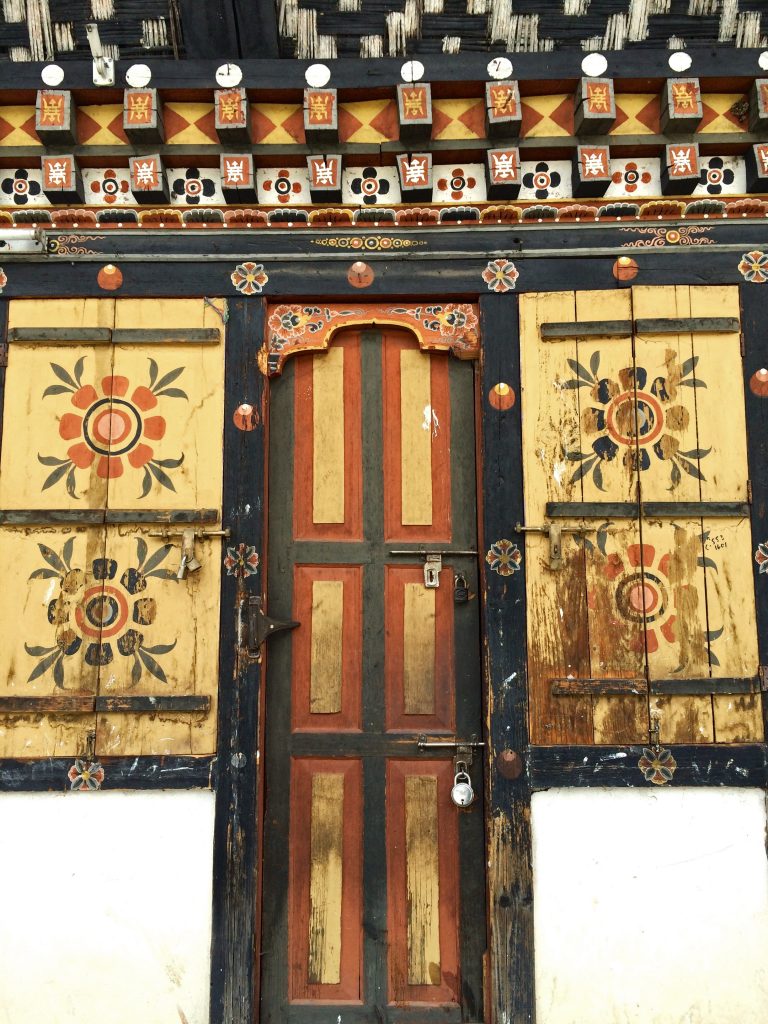 It has been a few days since we got back Tokyo after a short trip to Bhutan. The memory of our trip seems to linger quite awhile now. I am having a difficulty to get over the spectacular untouched natural beauty of Bhutan. Lush greenery, traditional houses, people wearing traditional clothes, monks chanting prayers and delicious food are still occupied my mind until today. If you ask me to describe Bhutan in few words it will be: beauty in the most simple form.
I cannot restrain myself from showing the buildings in Bhutan when I combed through all pictures taken during our trip. By law, all buildings (houses, stores and hotels) must reflects traditional architecture. As a result of this law, cities in Bhutan look like a picturesque of colourful rustic buildings that line up on the street. Each house shows a great woodwork on door and window.
The capital city of Bhutan is Thimphu, the busiest part of the country where most activities are centralised there. The buildings in the capital city of Bhutan look like these: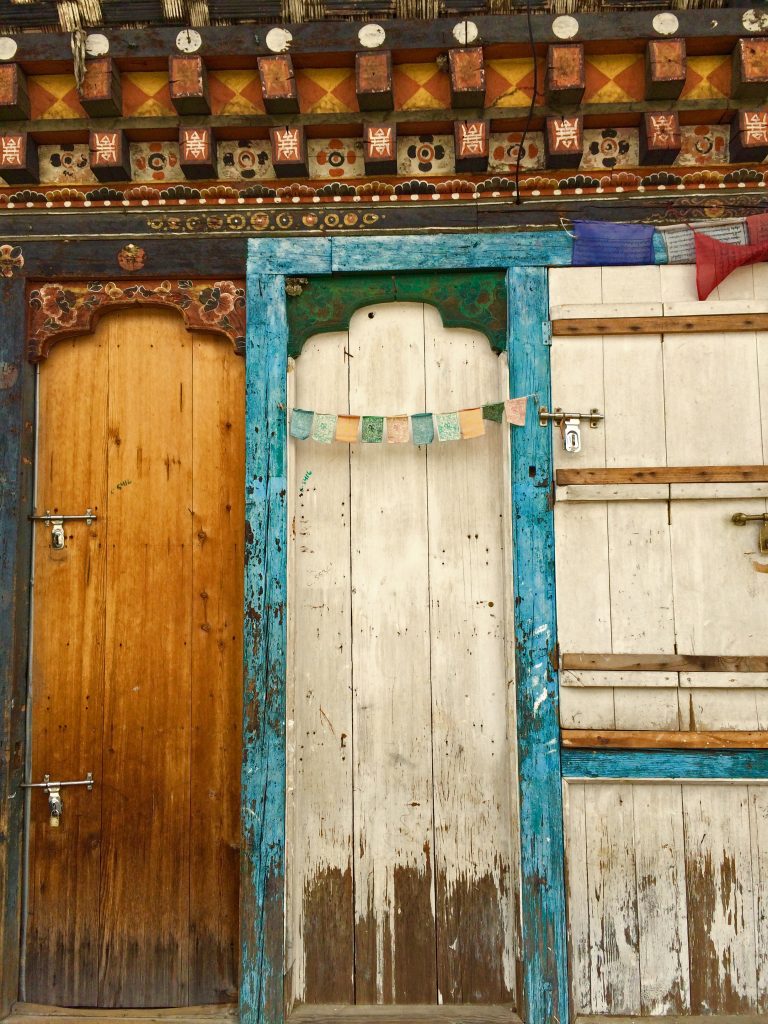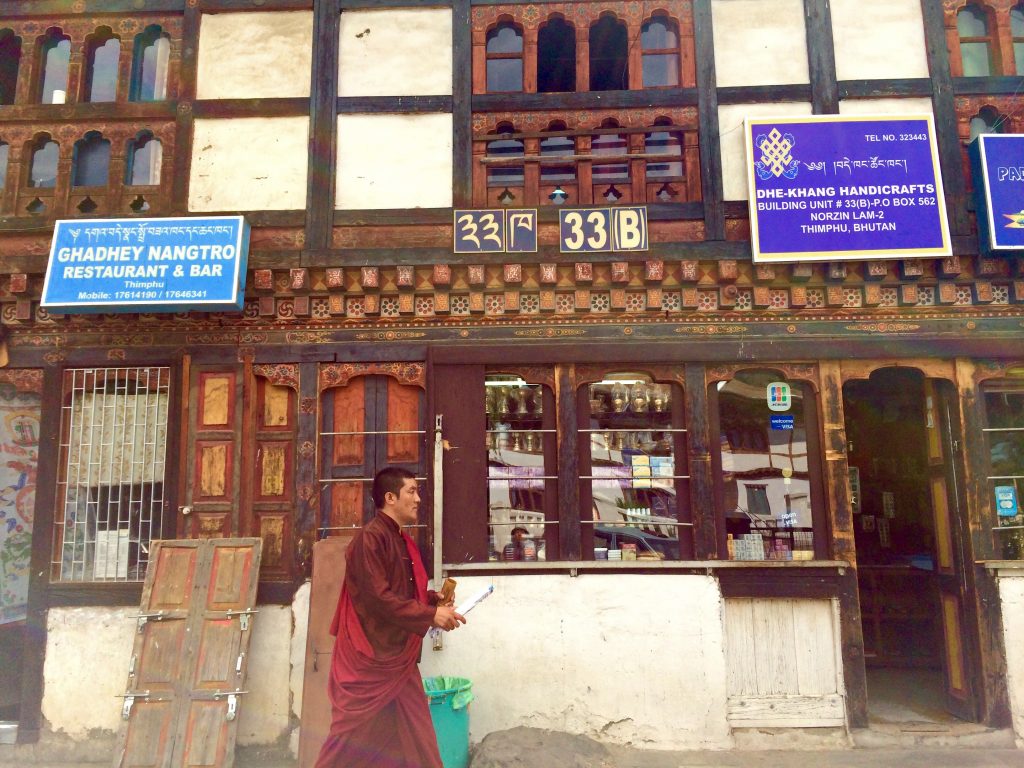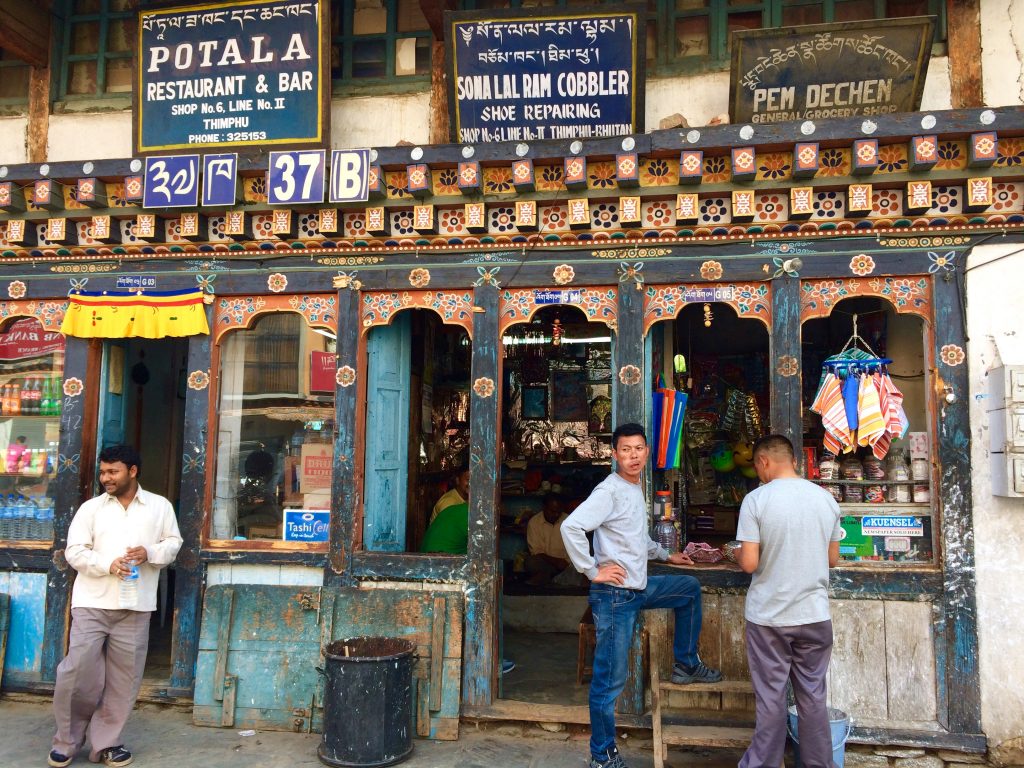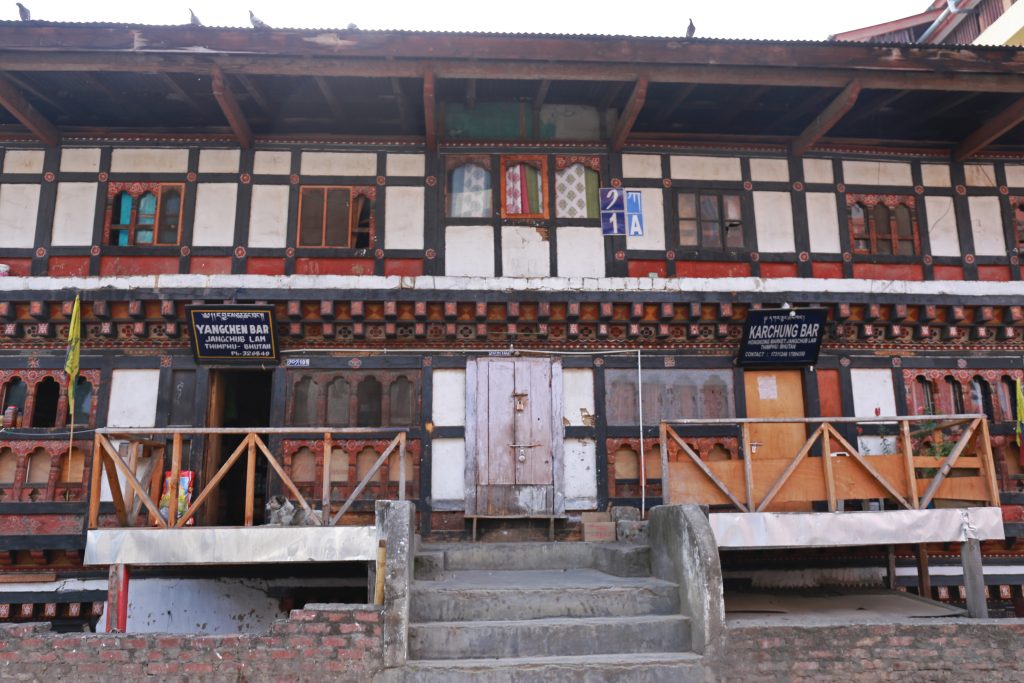 An evening in Thimphu is a busy time as many people come to shop or simply walk on the street. This small alley was the busiest before the sun disappeared from the sky. We bought 2 kilograms of mango for less than $2. Fruit heaven!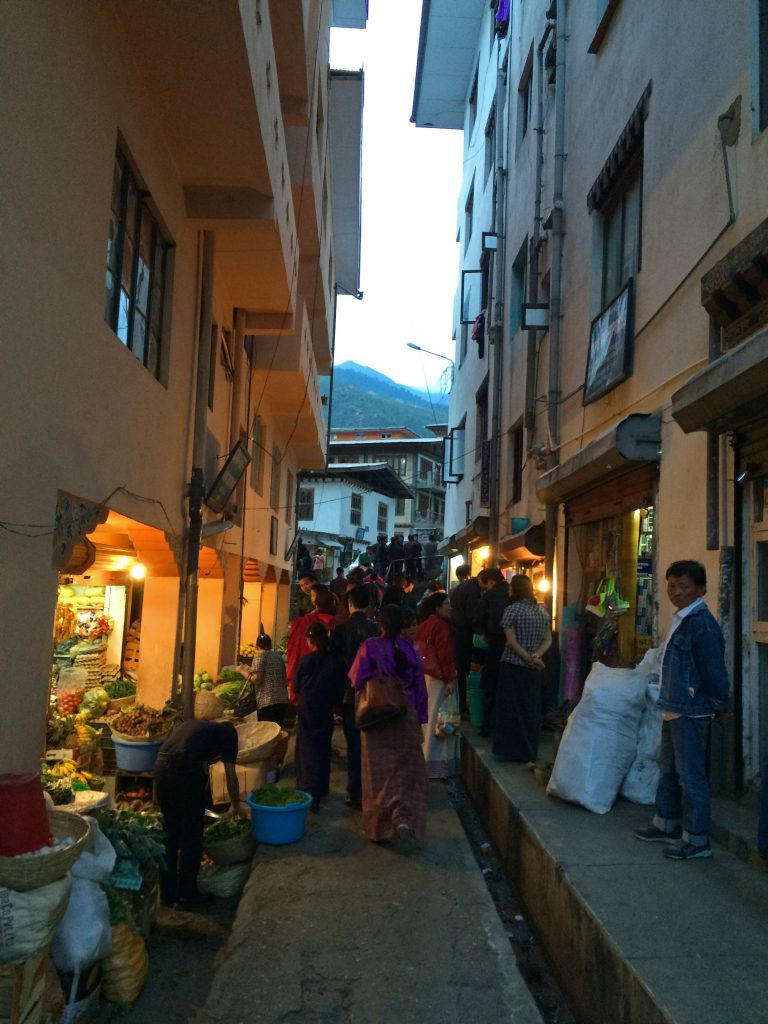 Houses in the city of Punakha, 3 hours drive from Thimphu are no less beautiful: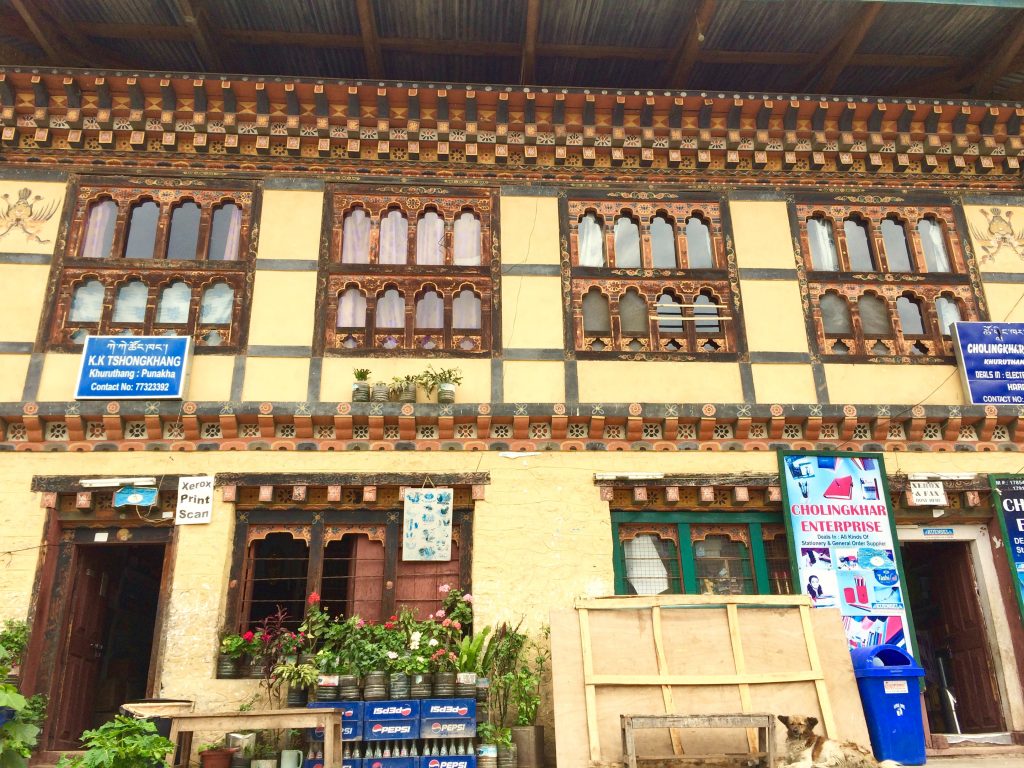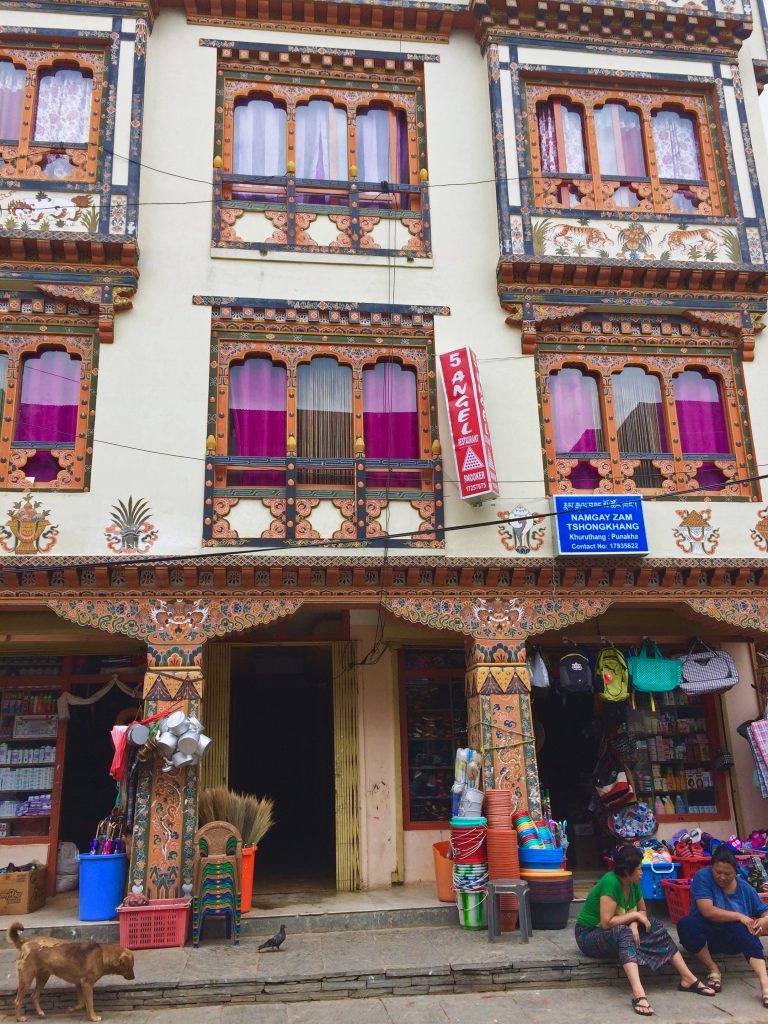 Many houses may look old but Bhutanese likes to keep everything tidy. They adorn their balcony with flowers and paint their houses with vibrant colours, adding a charm to the house.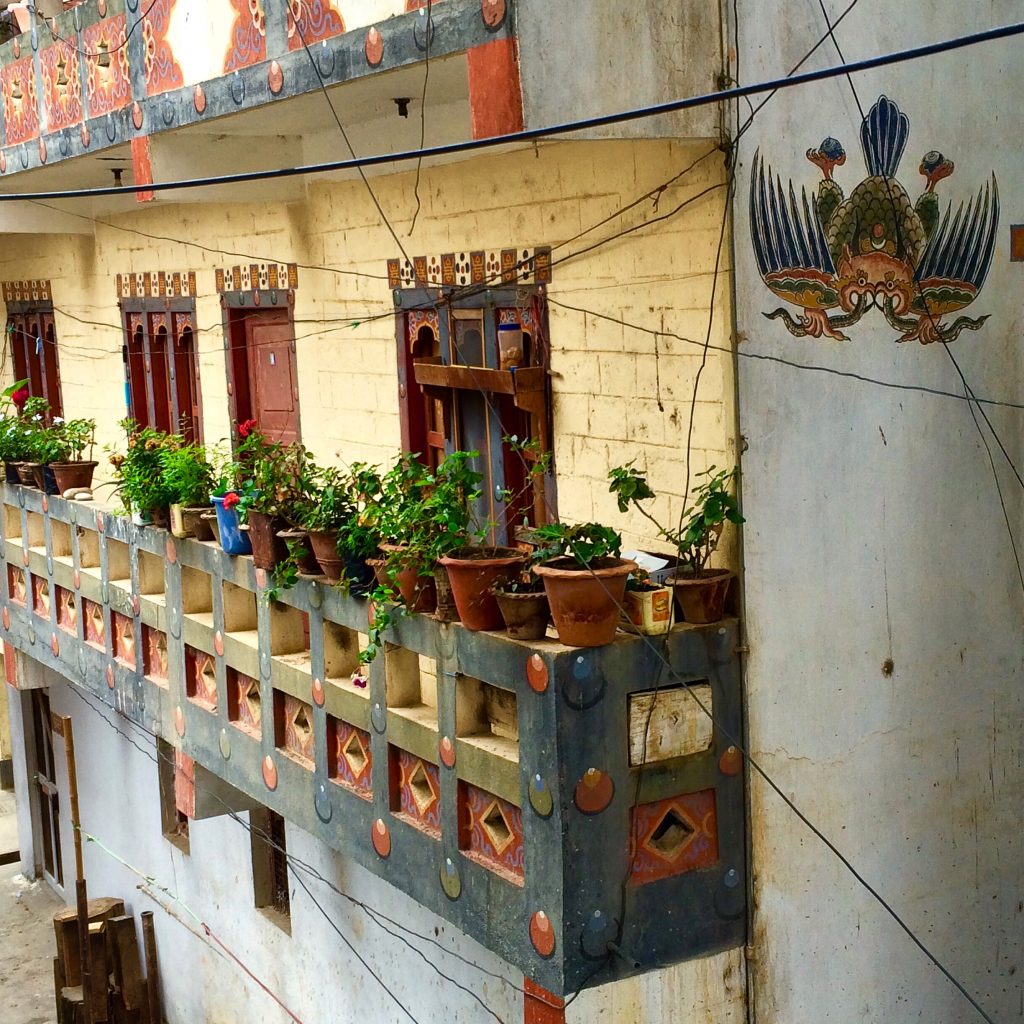 Stores in Paro with exquisite wood window.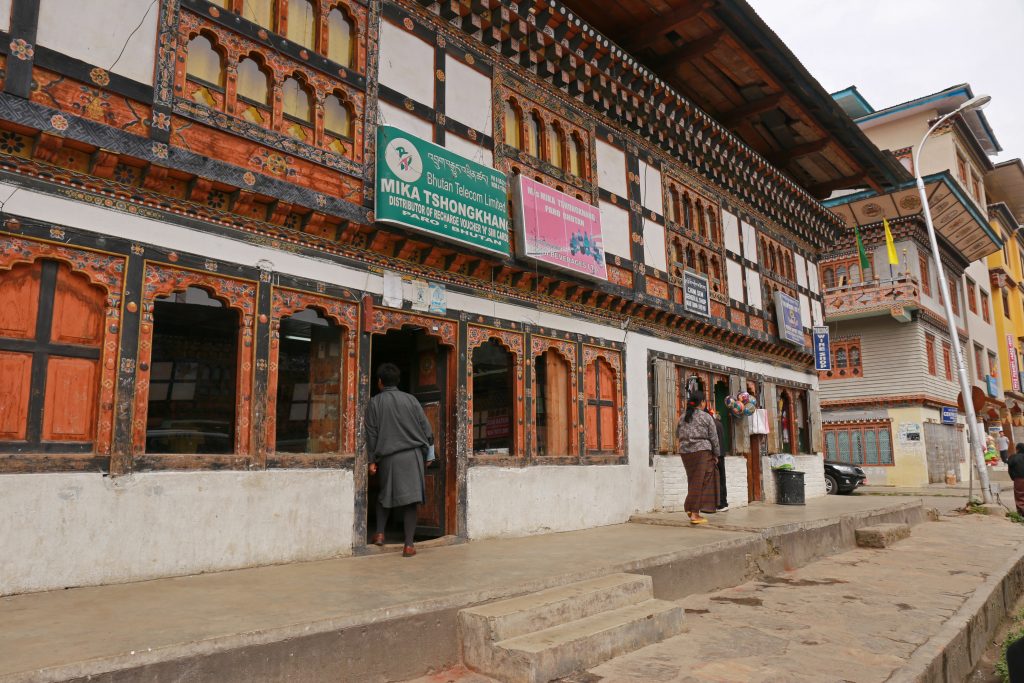 Because of Bhutan, I am now a huge fan of rustic door and window.
What about you, what type of house/building do you like the most?