Our choice of one night stay in Jakarta before heading back to Tokyo was Shangri La. The hotel is located in the heart of the city, only few minutes away from the prestigious shopping malls: Plaza Indonesia and Grand Indonesia.
We were greeted by friendly staff with warm Indonesian welcome smile. Checking process was so smooth. The room was not so spacious but definitely bigger than many in Japan of course. Everything in the hotel reflects what a five stars hotel must have: warm hospitality, excellent room, spacious bathroom with luxurious toiletries, delicious food and FREE WIFI. Some of Jakarta's five stars hotels start charging for wifi. We are glad Shangri La knows well the importance of having free wifi for guests nowadays.
The view from our room.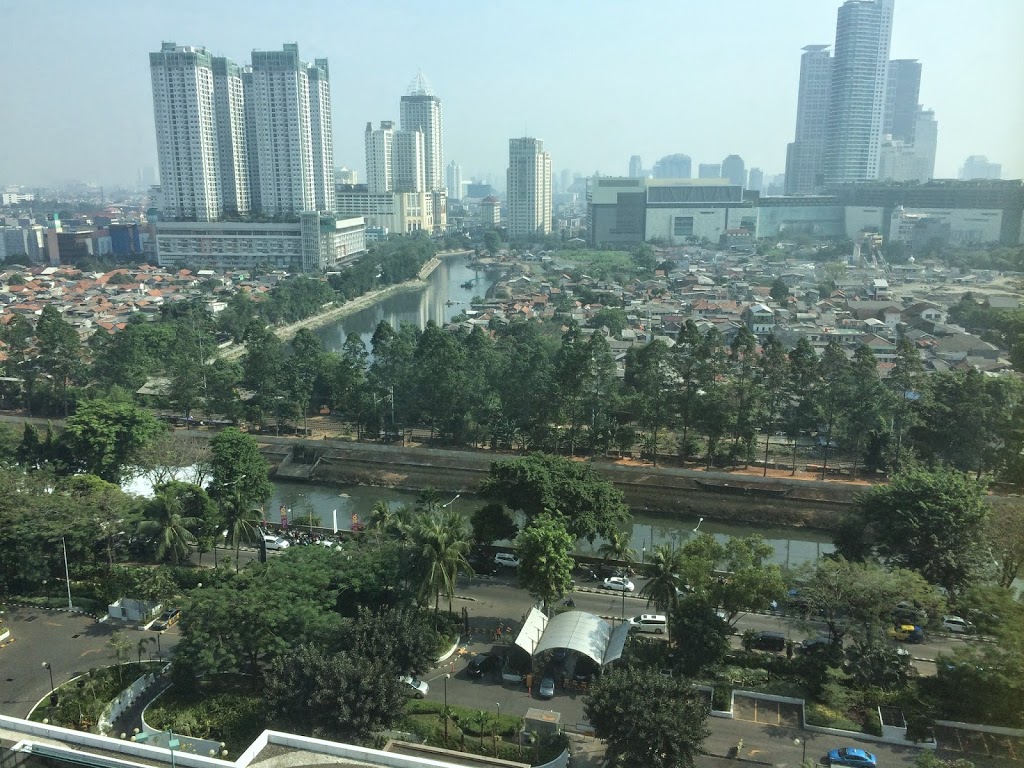 We had access to Horizon Club lounge at any time. The lounge is big enough and have some meeting rooms. It was pretty packed with guests at 6 to 8pm.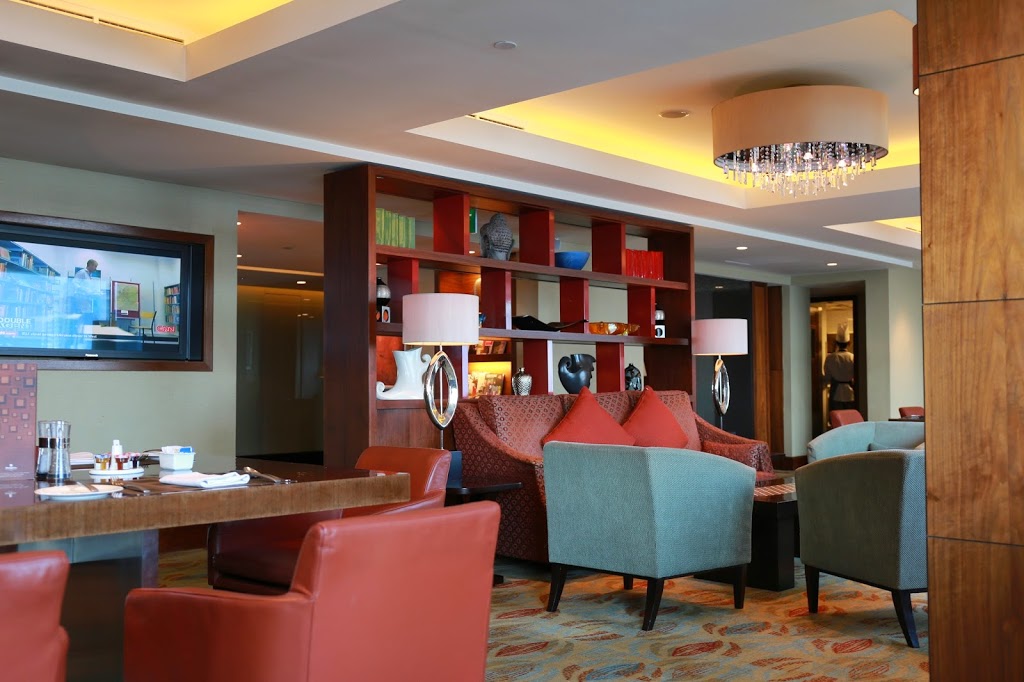 Since we had access to the lounge, we did not want to have breakfast at hotel's restaurant. We did not even bother to check for the restaurant. It was nice and quite most of the time in the lounge. The right place we wanted to be. There was enough selection of food in the lounge for the breakfast. I preferred this Indonesia nasi lemak (rice with coconut milk). It was good to have small portion of chili paste before heading back home. Red chili paste is not an easy thing to get in Tokyo.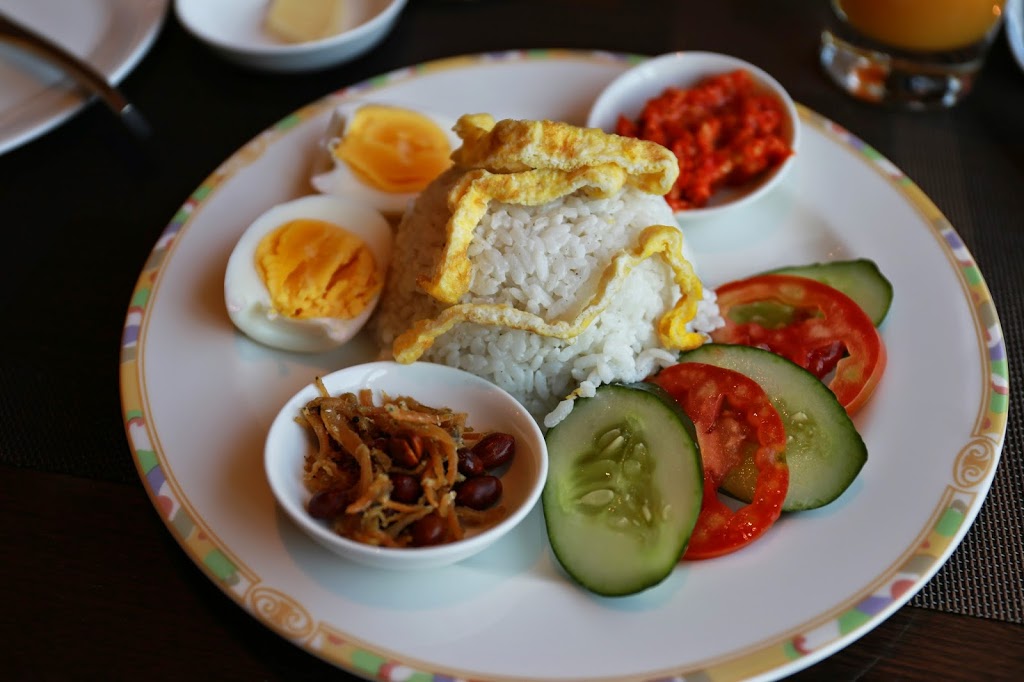 My husband prefer this waffle over Indonesian dishes. Unline his wife, he was too afraid of taking chili before 6 hours flight back home. It's so dangerous for a japanese he said.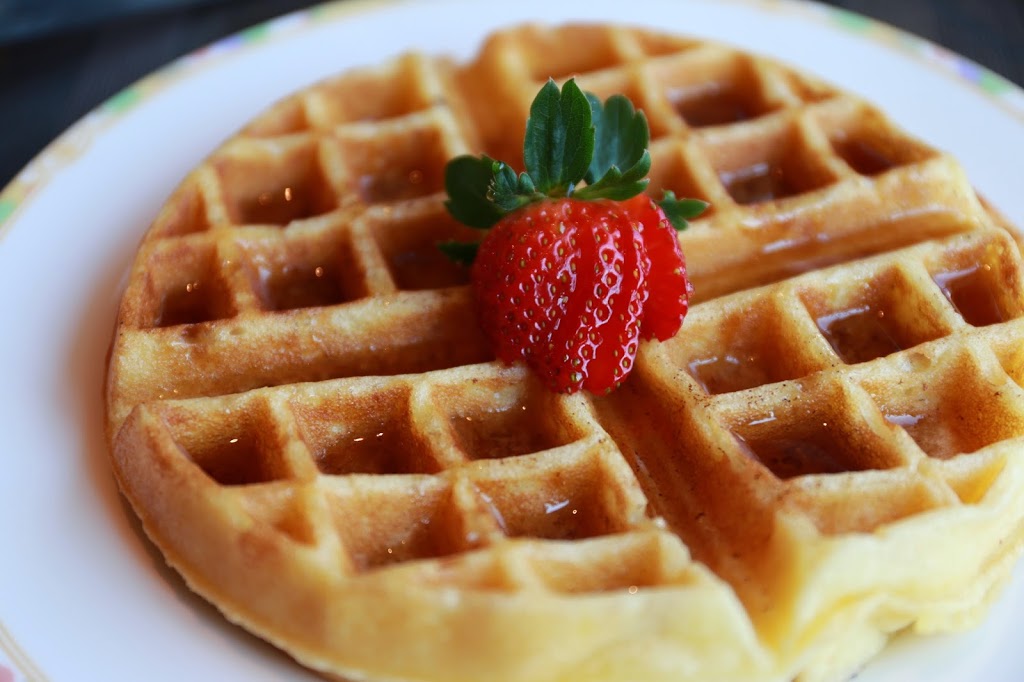 Dim sum is a must try food in Shangri La Jakarta. It's one of the hotel foods' speciality.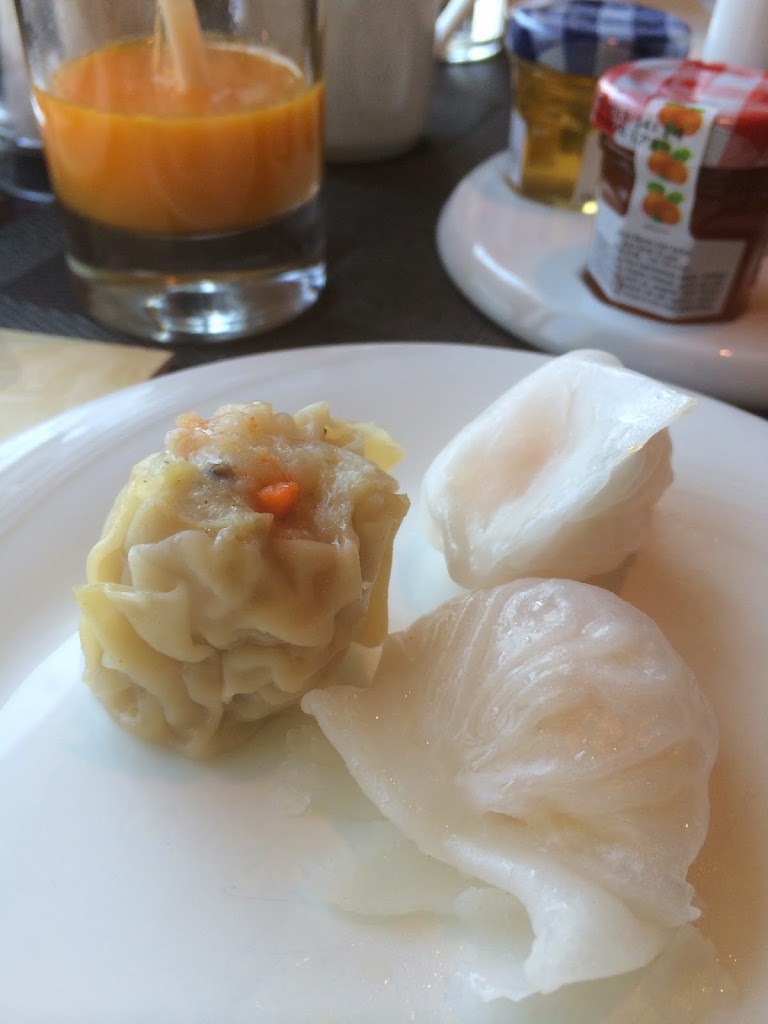 Sadly, we did not have time to swim in this beautiful pool. Well, may be some other time we will.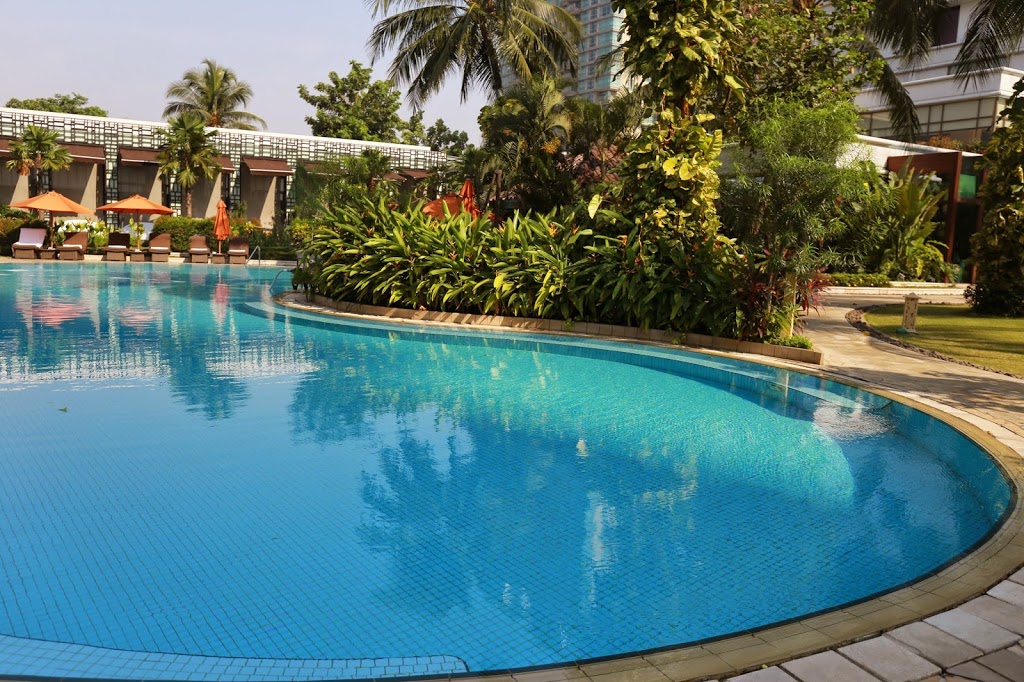 Rate: USD 343/night with access to horizon club