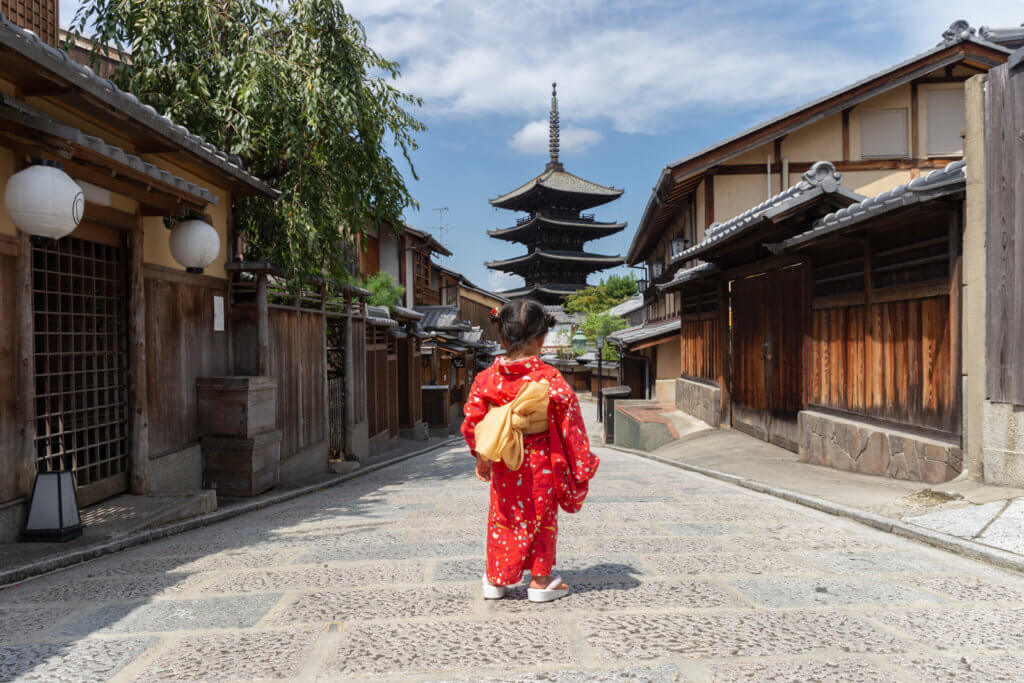 Hundreds of people walking down the most iconic historical alleys in Kyoto, a queue formed in front of the pictures-taking spots, shopkeepers were busy attending customers, offering food tester and the street buzzing with chatters in different languages. Those were all a distant past. Kyoto nowadays does not feel like Kyoto anymore.
Before the pandemic, Kyoto is the most visited city in Japan. Its two historical alleys, Ninenzaka and Sannenzaka were always crowded with people.
This picture was taken at Sannenzaka a few years ago, long before the pandemic hit. I still recall how difficult it was to go down the slope. People moved elbow to elbow that day.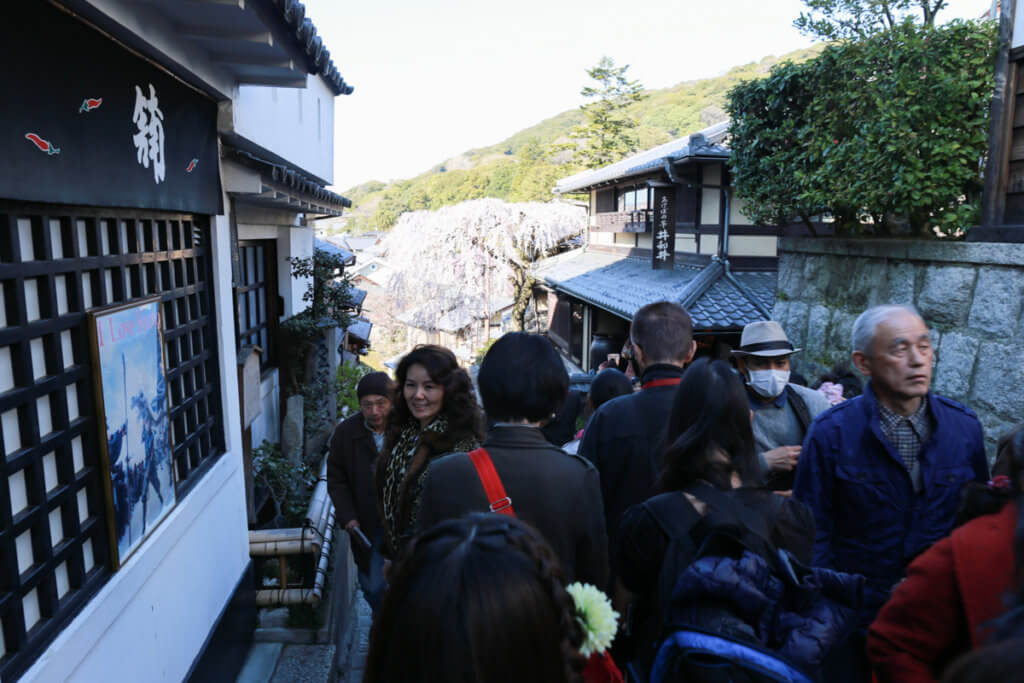 Although visiting Kyoto in summer is always less favourable than any other season, domestic or international tourists could always be found in Kyoto before COVID-19. 2020 is a different year for all popular places in the world. Kyoto is not an exception.
Summer this year in Kyoto was eerily quiet. I nearly forgot that I was in Kyoto.
We recently visited Kyoto for a summer holiday. From the moment we boarded shinkansen bullet train, we knew our holiday would be different. We knew Kyoto would be quiet. We had yet understood how quiet Kyoto would be until we took the subway to Kyoto's city centre. There were only a few people inside one car. They were either Japanese or residents of Japan.
Never once I thought Kyoto could be this quiet. Kyoto has turned to a different city without international tourists.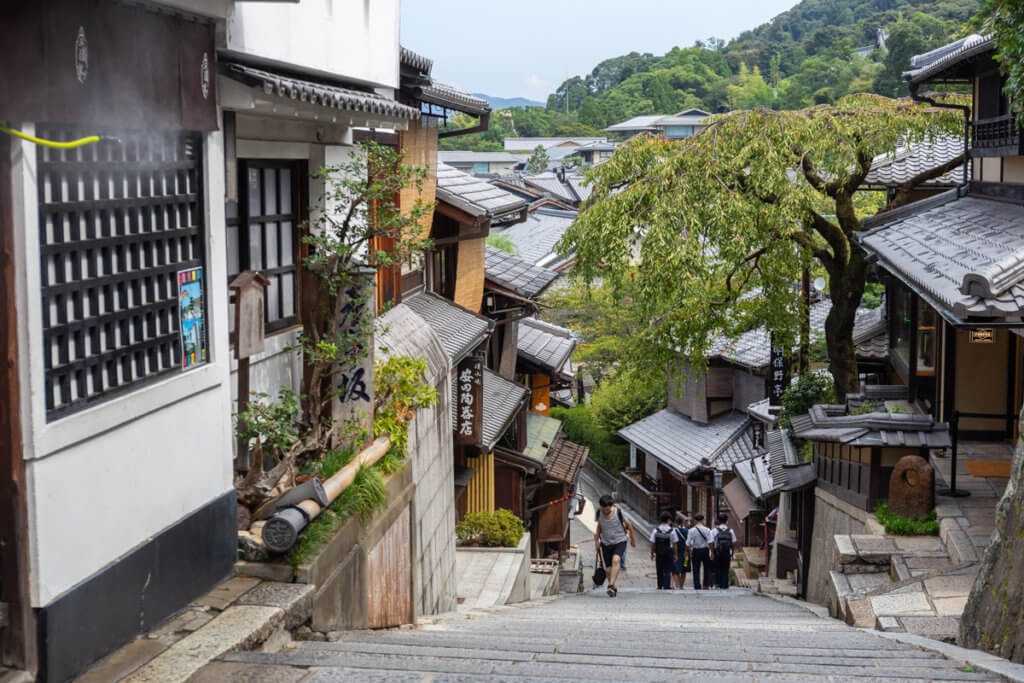 Kimono rental shops are one of the business sectors that are severely impacted by this pandemic. "Summer is always off-peak season, but there were always at least 20 customers on summer's day before the COVID-19. In peak season, we could handle 150 customers in a day. Sometimes, they came in a group. It's a tough time for us", the kimono rental staff told us. We stayed in that kimono shop for 30 minutes and no other customer than us.
This picture was taken at Sannenzaka slope.
Sannenzaka Slope or Sannei-zaka Slope as it is officially called is the 100 metres long stone-paved slope. It's within walking distance from Kiyomizudera Temple. This slope is designated as Important Preservation Districts. Its street and surrounding buildings have been preserved.
We were the only ones taking pictures at Sannenzaka with a DLSR camera. Others were just passing by, took pictures only with their mobile phones or pocket camera. Happiness and sad collided within me. I was happy that we didn't have to compete with anyone to take pictures at this popular slope. It saddened me looking at the shopkeepers' desperate face. She relentlessly offering food tester, trying to allure people to see the things they are selling. In the end, we bought some items from the store, not because we felt sorry for the shop. The shop sells different types of chilli pastes that I like.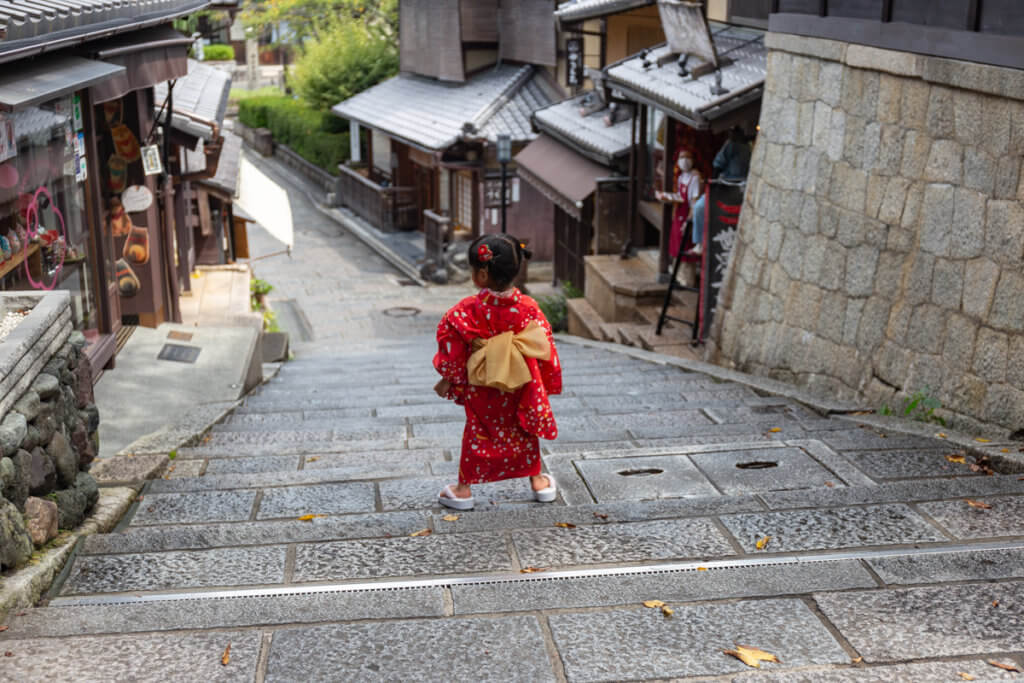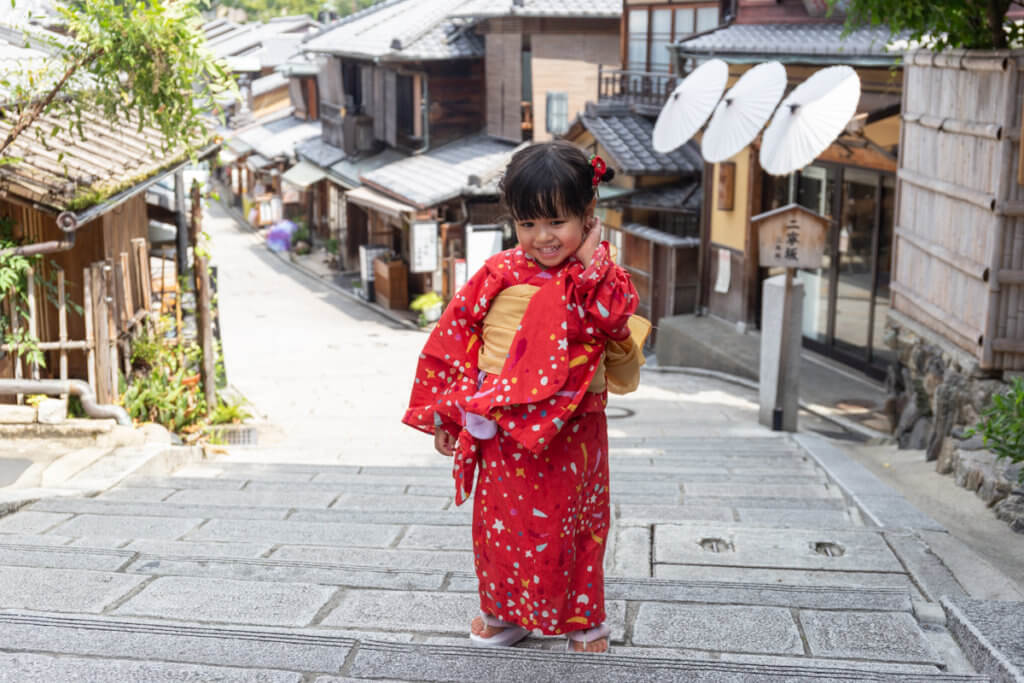 From Sannenzaka, we strolled along the alleyway to Ninenzaka. Sannenzaka and Ninenzaka are closely connected and can be easily be reached by walking from Kiyomizudera. One can start the walk from either Sannenzaka or Ninenzaka. We preferred to start from Sannenzaka because we wanted to take picture of our little girl from the slope.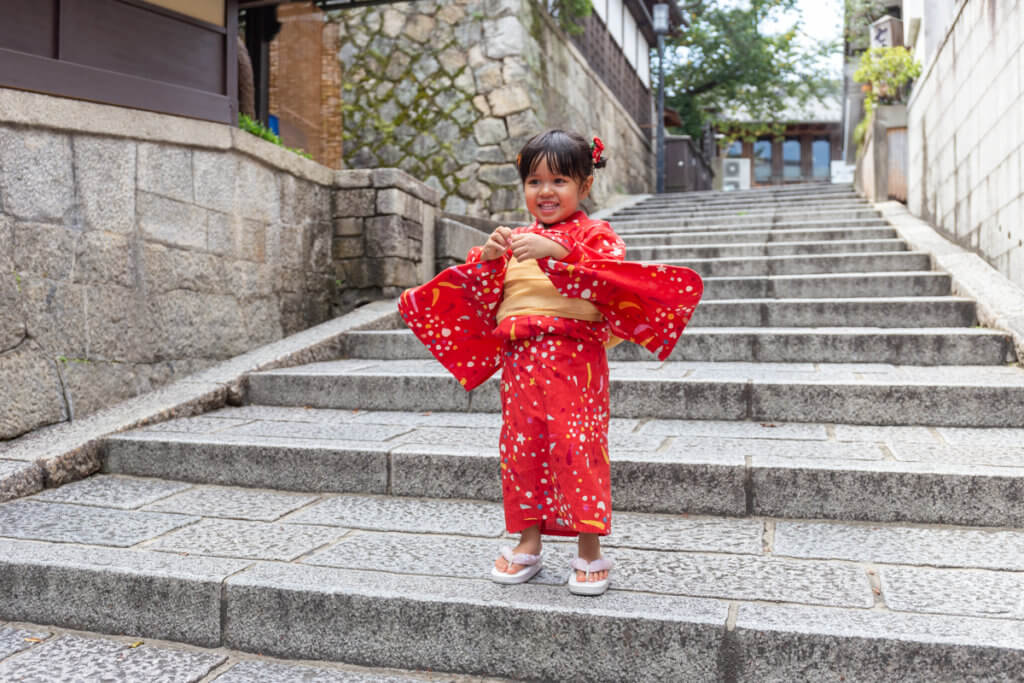 I also dressed in yukata and struck a pose at Sannenzaka popular slope.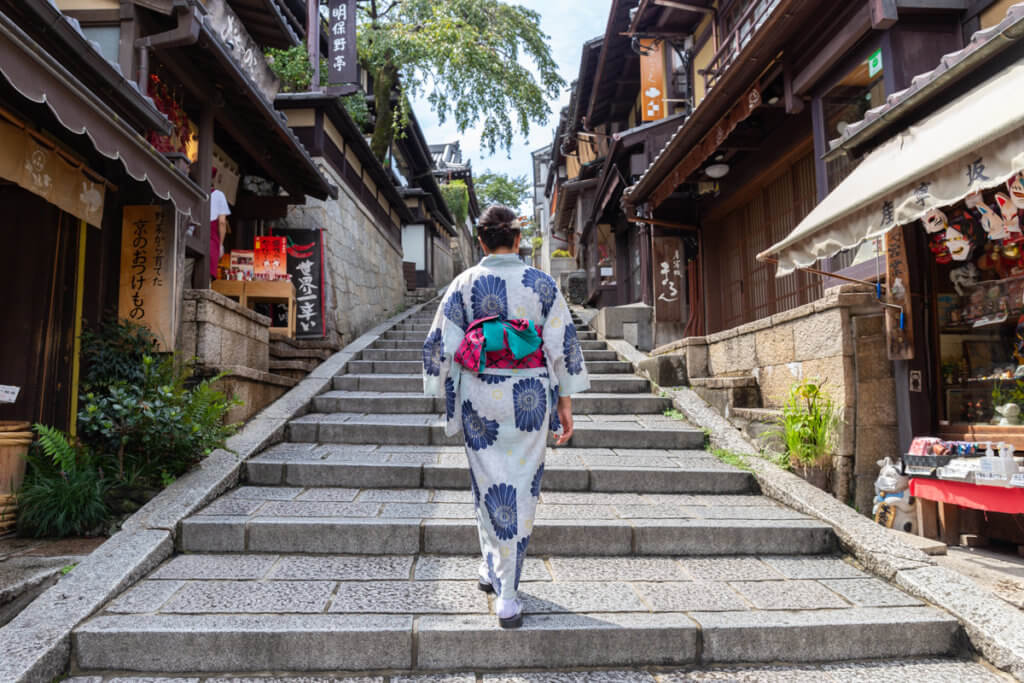 Ninenzaka is popular for Yasaka street, one of the most photograph sites of Kyoto. This spot of Yasaka street, the alleyway and four stories pagoda at the end of the street is the best spot in Ninenzaka. People took turn to take pictures at this spot. Now, we had this spot to ourselves.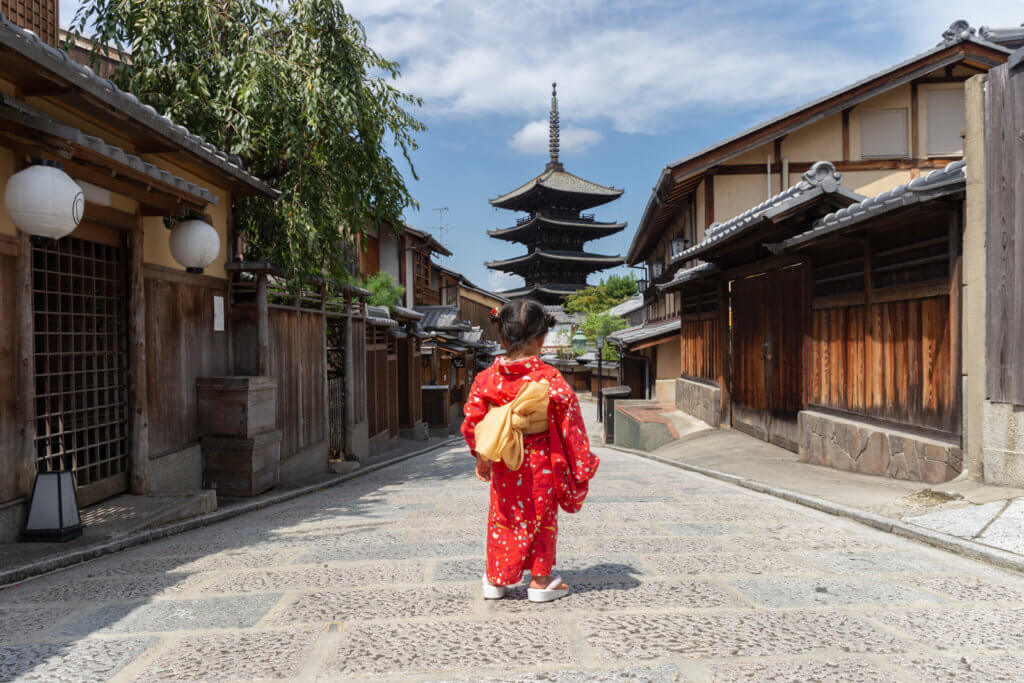 We were the only one who seriously took pictures at Yasaka street on that summer day. The influencers, they were nowhere in sight.
Being in Kyoto during this pandemic time made us realise how COVID-19 has severely impacted the tourism sector. The longer Japan restricts international tourists to enter the country, the likely the tourism sector will suffer….and Kyoto may be a quiet place for a period of time.