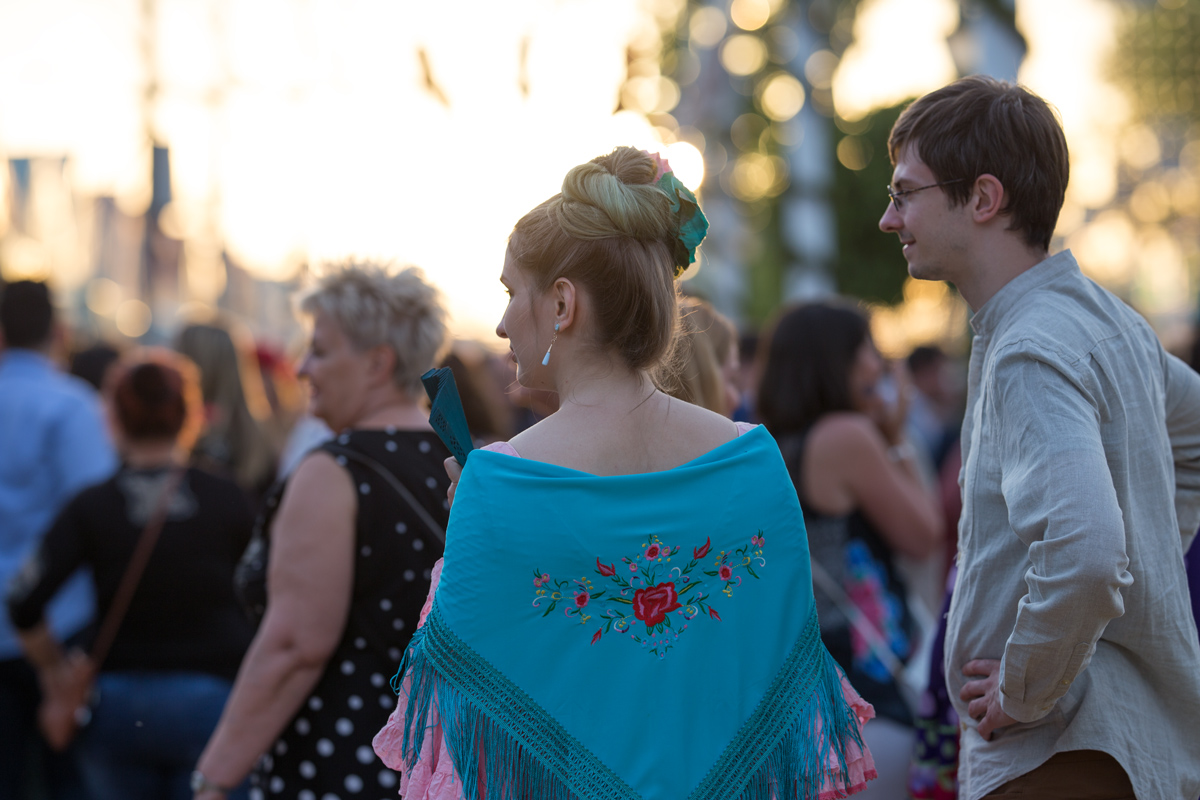 Feria de Sevilla, the Seville Fair has been going on for few days without any sign of slowing down 'the party beat". The temperature rises, the heat is on and the mood for party is getting higher. There are even more people come to the Feria de Seville as the days go by.
We come to the Seville fair after 6pm on Thursday to avoid the heat. It's still spring but starting to feel too hot to wandering around in Seville. 6pm was apparently the beginning of the busiest time of the Fair. I meant it in a good way. The more people meant the more pictures we could take. It's always exciting to see the crowd before it got extremely crowded and difficult to walk with stroller.
Women in flamenco dress was something to observe. Before coming the Seville Fair, I always thought there was one or two types of flamenco dress. There are so many different types of flamenco dress from the most traditional one to 'in the season' style.
The scarf was something to admire.
People riding their horses passing by the street too was part of the fair that should be captured in frame.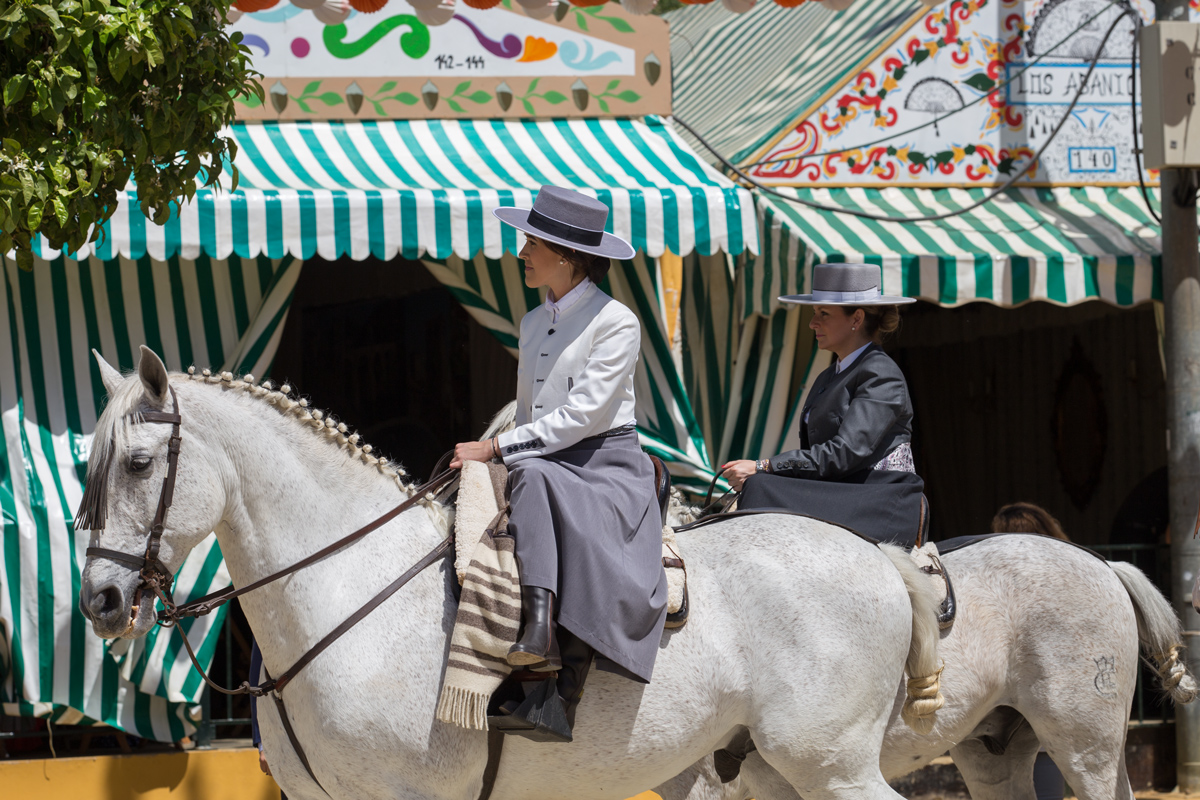 The horse and carriage parade was still around.
A group of women in flamenco dress dancing in front of 'caseta' (canvas tent pavilion) was not a rare scene.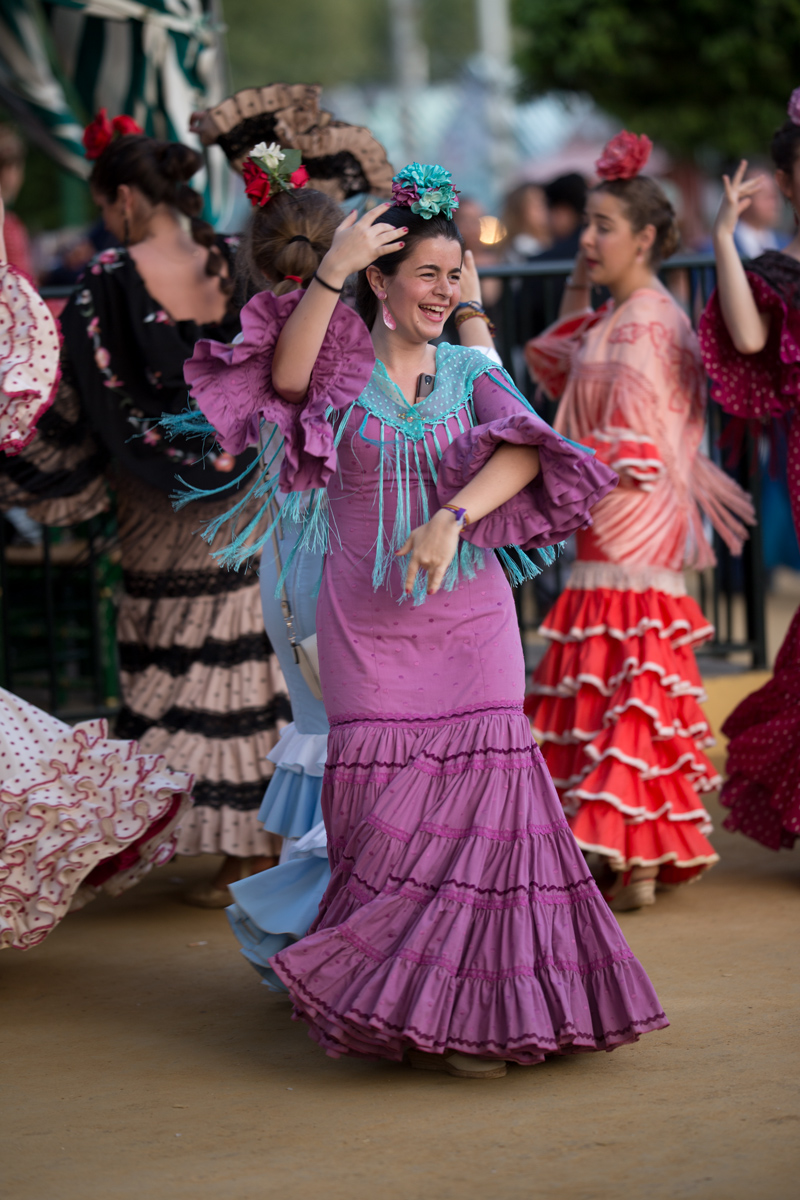 A father taking picture of his wife and daughters wearing flamenco dress meant a love for family and a love for Seville Fair.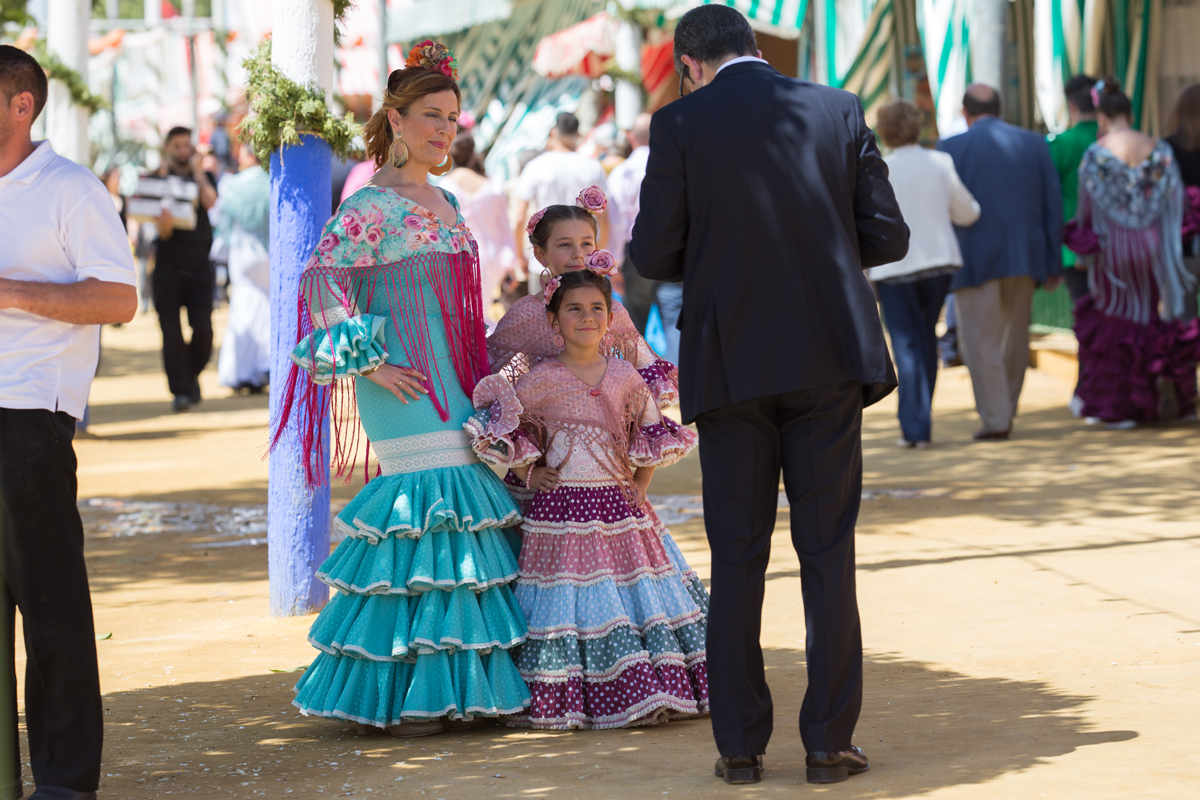 Three more days left before the Seville Fair ends. If you are staying in Spain or Europe, are you interested to see the most famous Andalusian festival?