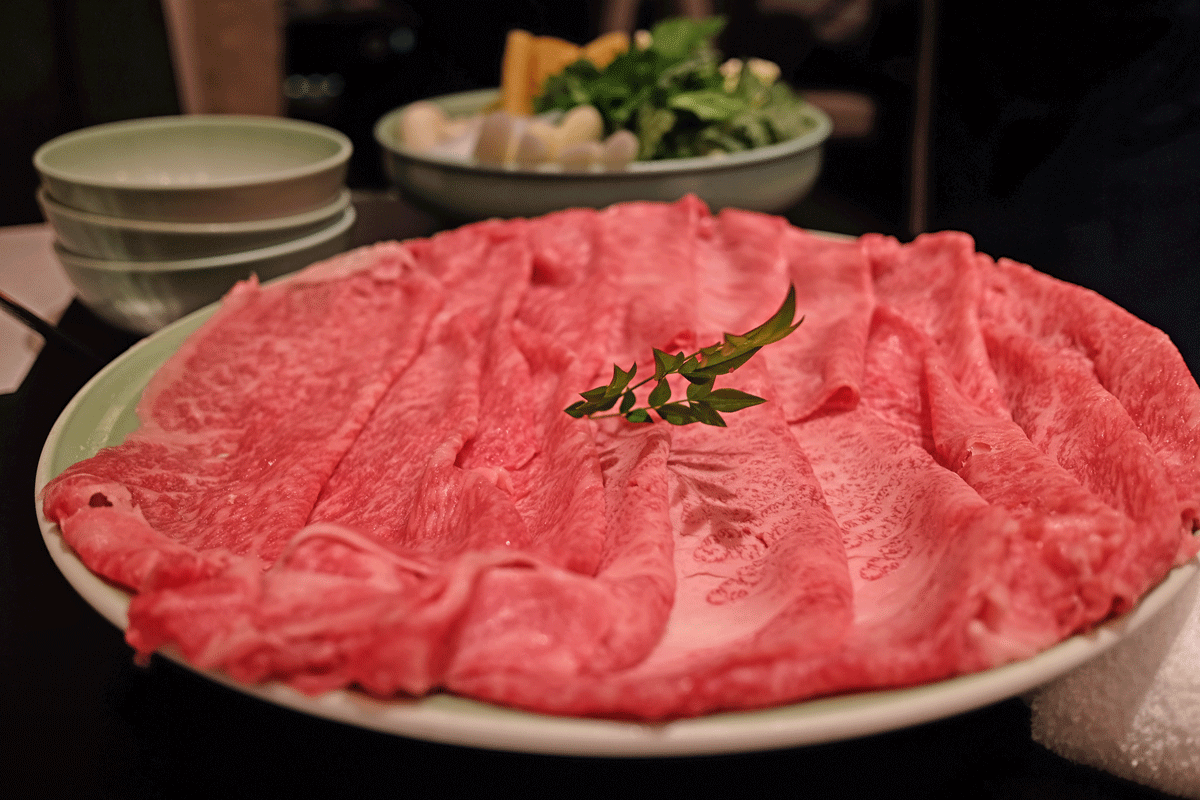 As one of the most affluent areas in Tokyo, having a fine dining in Marunouchi is no challenge at all. There are more than enough restaurants to choose from the area, whether traditional Japanese, Italian or French restaurants can easily be found in Marunouchi. The great thing about Japan is any fine dining restaurant will always high standard that money worth spending for.
We went for beef wagyu dinner in one of our most favourite restaurants, Moritaya in Marunouchi. Moritaya is known for serving high quality beef wagyu. The restaurant comes from Kyoto before opening a branch in Tokyo. Moritaya sits at Morunouchi Building 35th floor facing the Imperial Palace outer garden. Moritaya can only accommodate less than 70 people which is a plus for those who want to have rather exclusive dinner. It's not a restaurant where you can easily walk in and get a table. Reservation is absolutely a must.
We tried to secure a table facing over the Imperial Palace but could not get one because all had been reserved much earlier. Our table rather at the back facing over an office building where people were still working when we enjoyed our meal. At this point in time I felt lucky for having my husband enjoying dinner next to me at 8 pm. For Ikumo and I, it was a rare opportunity to have our sister in law joining us for dinner like this. Family dinner on working days is such precious time here in Japan.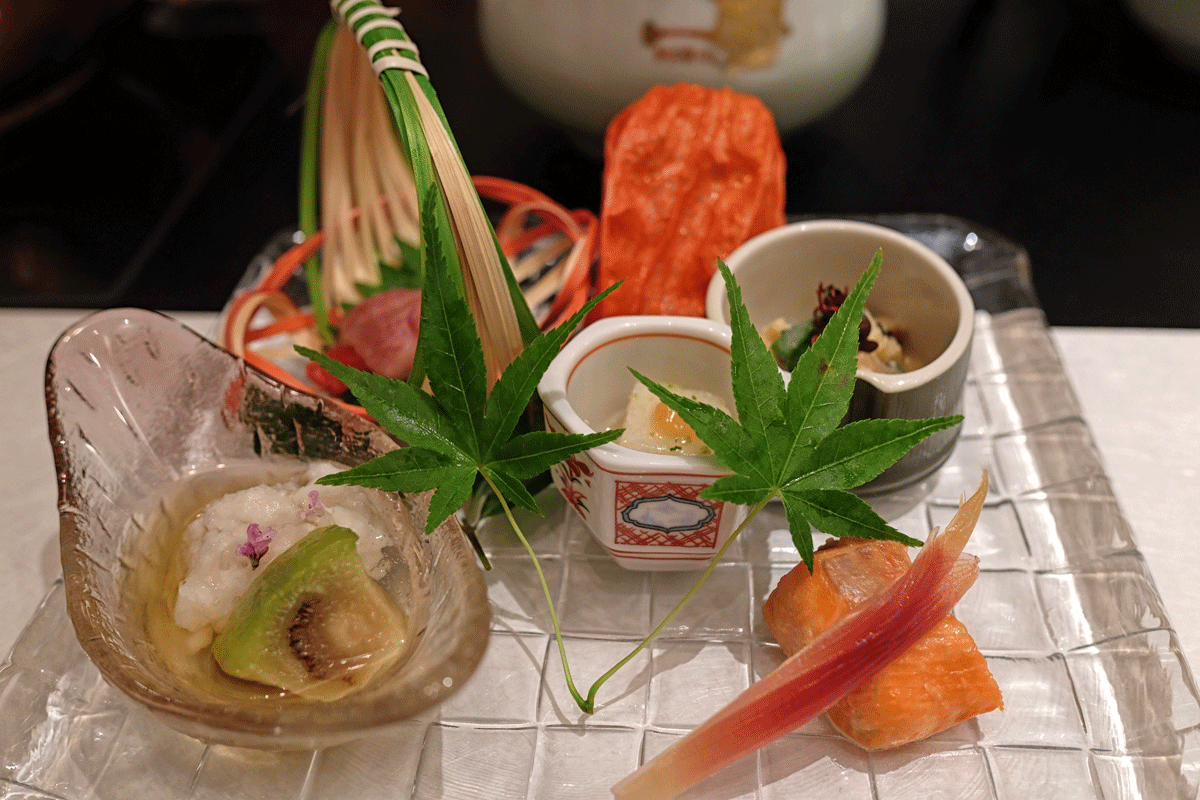 The dinner started with a set of appetizer, laid back nicely on a transparent plate. It's not Japan if the plate does not represent an art and the season. Dark green maple leaves representing the current monsoon. The food was light and served in small portion.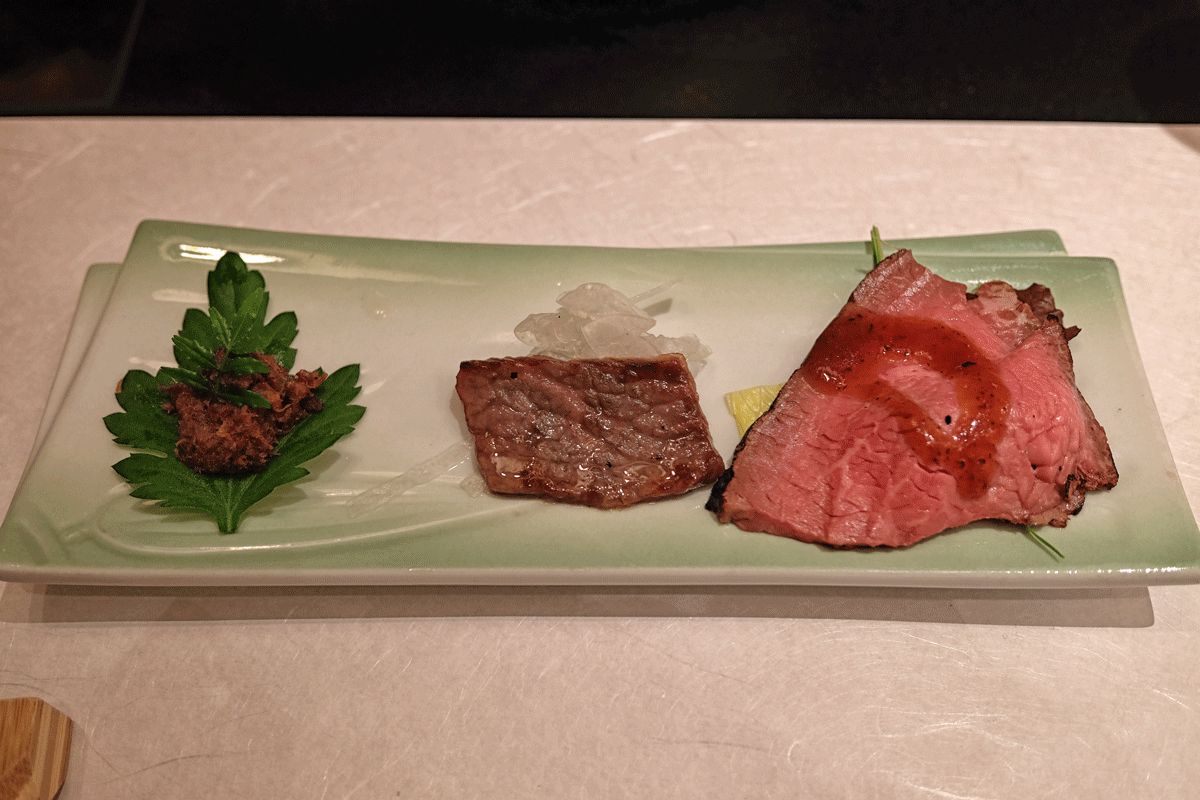 Then three different styles of beef wagyu came next on the menu. I initially thought the sauce would be overwhelming but I was wrong. The sauce was enough to elevate the taste of the beef and the pickle.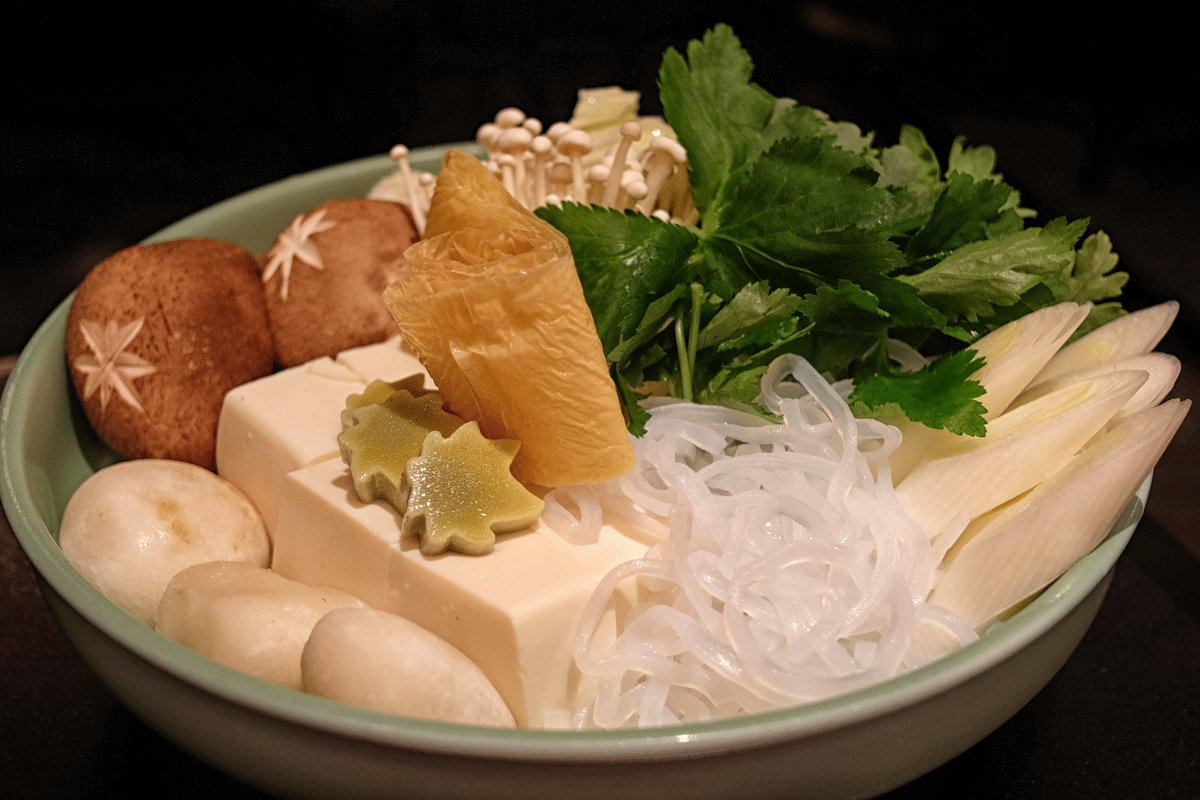 A waitress dressed in kimono (traditional Japanese dress) started preparing the hot pot then explained the next meal: vegetables. These vegetables could be eaten with or without sauce.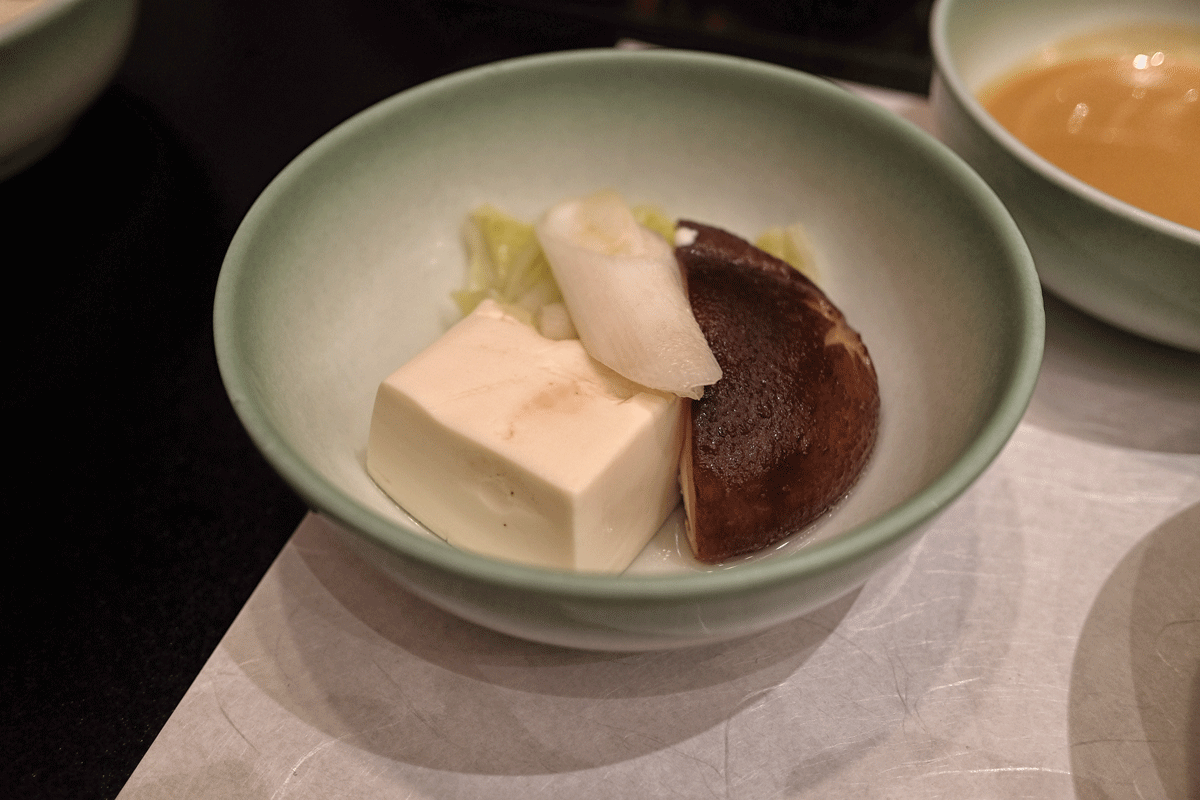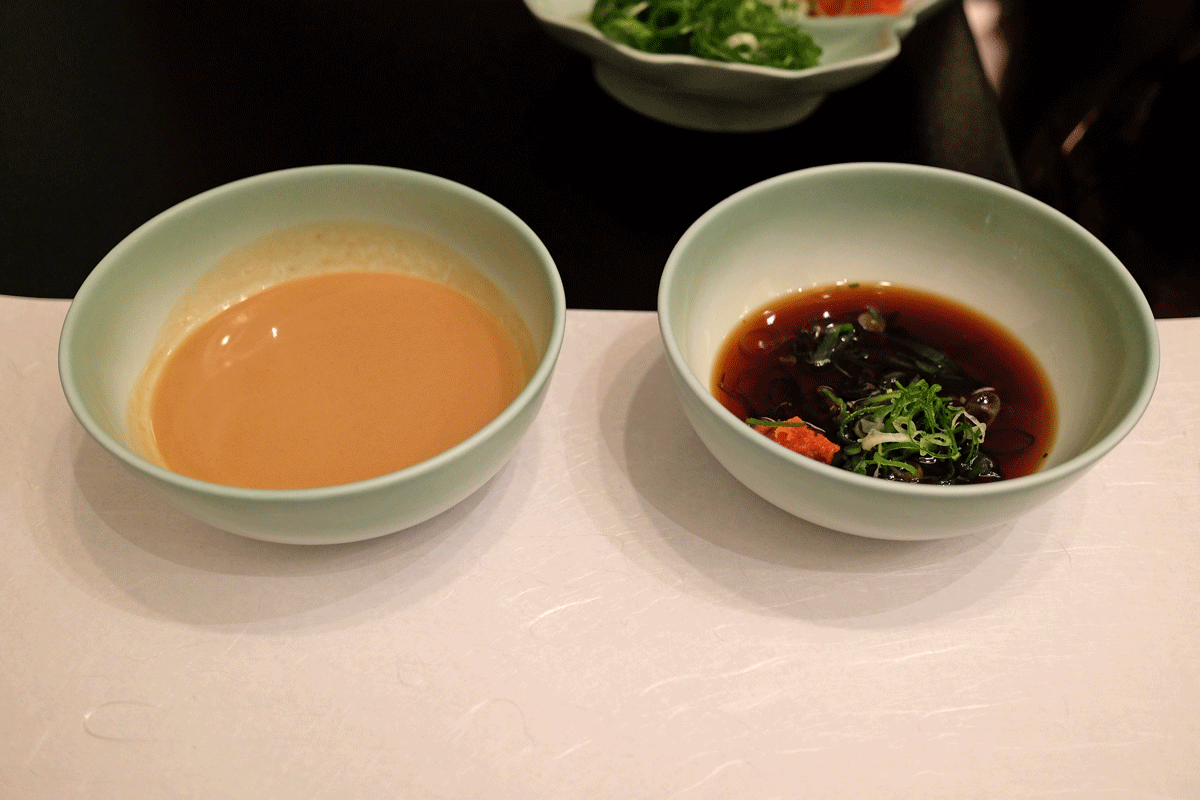 The sauces: light soy sauce with green onion and small portion of radish, and miso sauce. I preferred the miso sauce t than the soy sauce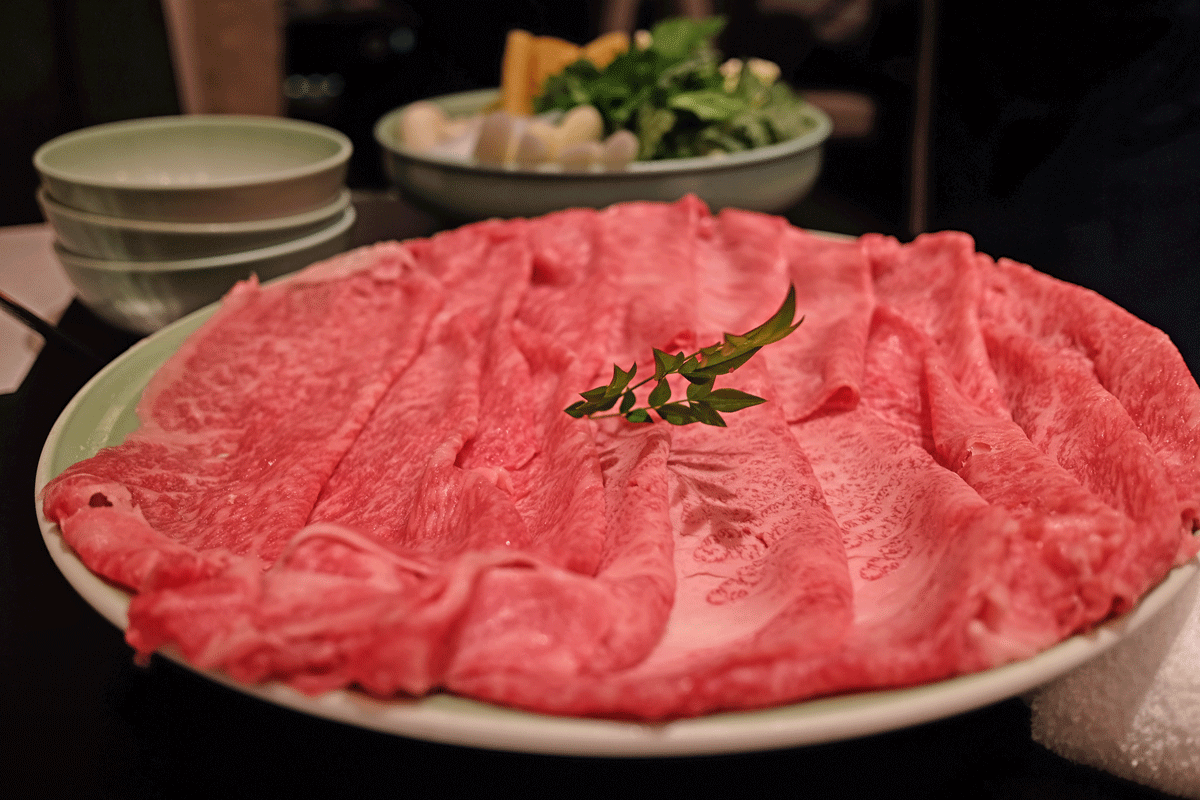 The champion of the dinner was these Kuroge beef. Kuroge means black hair cow. Kuroge wagyu makes up 90% of fattened beef wagyu in Japan. The marble fat of the beef looked so delicious. I could not help to grab a bite.
It took only few seconds for the wagyu to cook in the hot pot. Cooking wagyu for a long time would easily melt the fat which lead to a change of taste. For me, eating wagyu is best with the fat. This wagyu was so tender and buttery that no extra chewing was necessary. Piece by piece we finally finished the wagyu.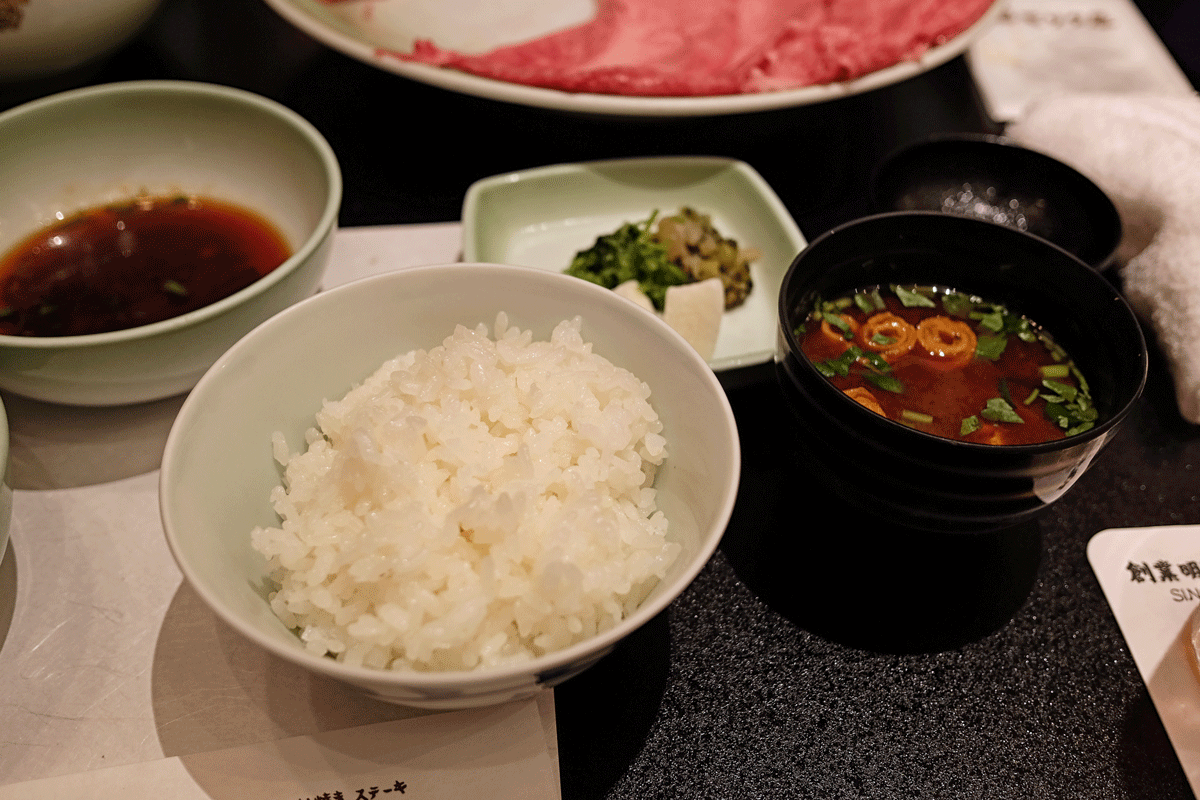 Ikumo and my sister in law added up a bowl of rice, miso soup and radish. I was happy enough with the beef and skipped the rice part.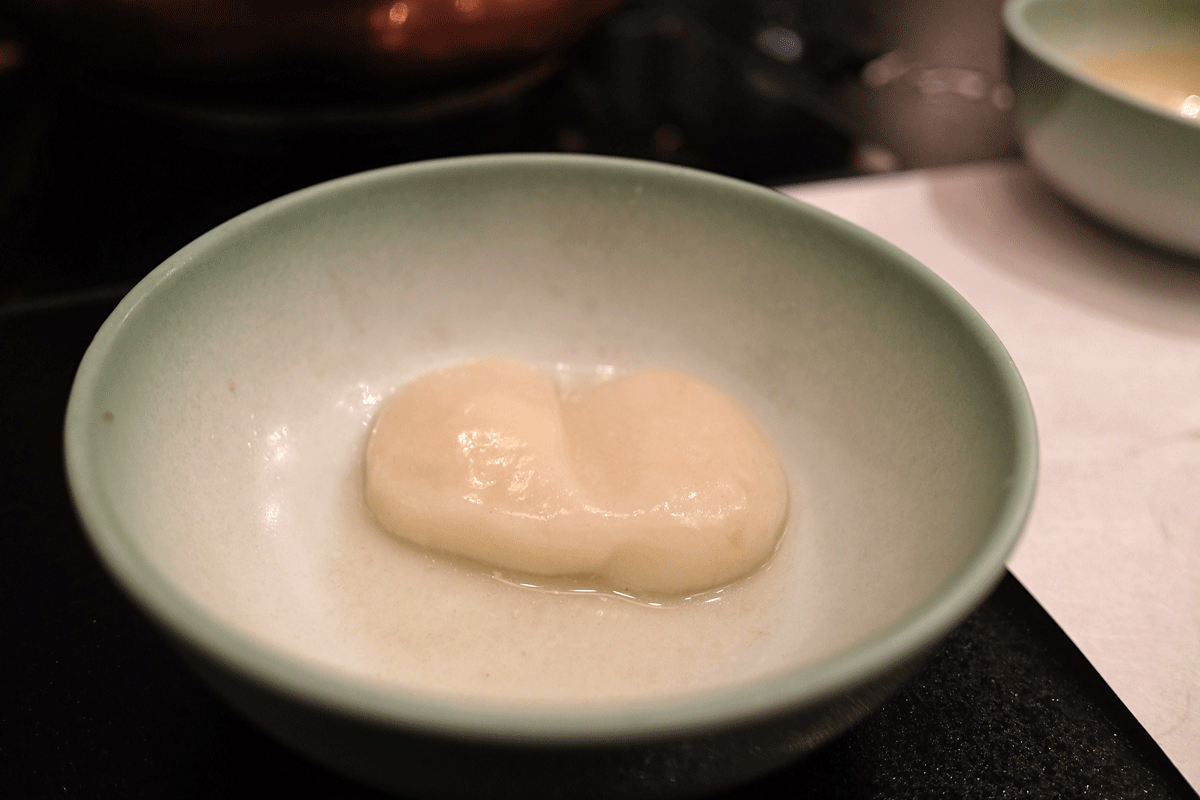 Next on the menu was mochi, glutinous rice cake, dipped into the hot pot until it was smooth. The bland taste of the mochi was intended to neutralise the after taste of the sauces.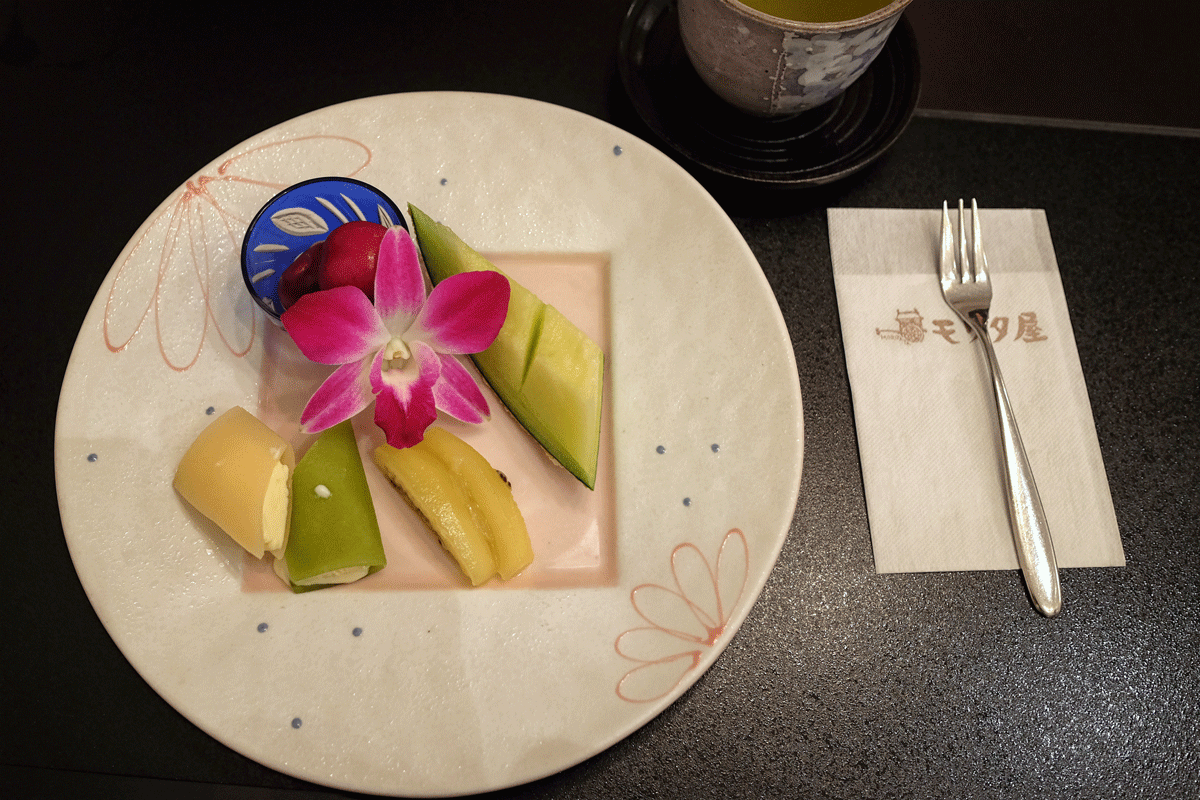 The dessert was a set of mochi filled with ice cream, kiwi, melon and cherry adorned with a fresh orchid. We were a bit surprised finding orchid on the plate as this flower is not grown in Japan and always expensive. May be our knowledge is slightly outdated. Perhaps Japan has successfully grown orchid nowadays, thanks to the advance agriculture technology. Whatever reason putting the orchid on the plate, it was a great choice.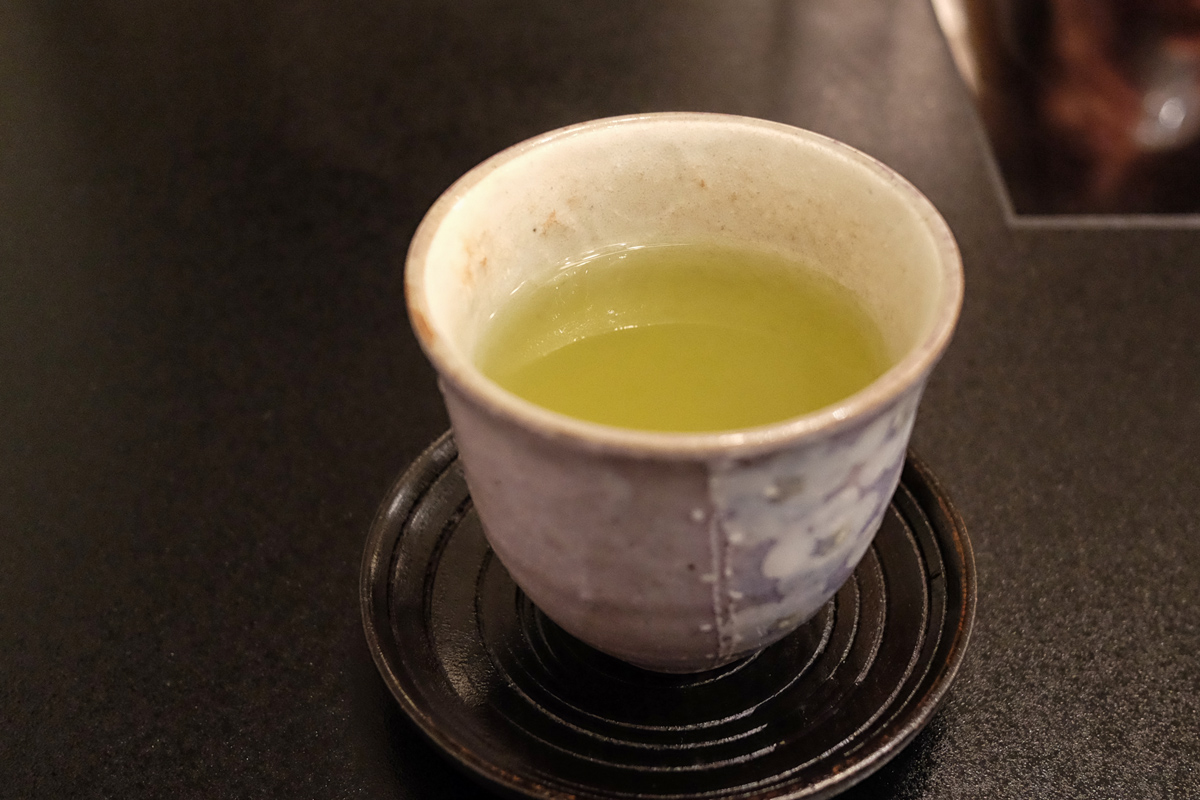 A cup of green tea came at last. After so several meals, this green tea gave a feeling of having something healthy after high fatty meat.
Dining in Moritaya was really an experience worth spending money for.