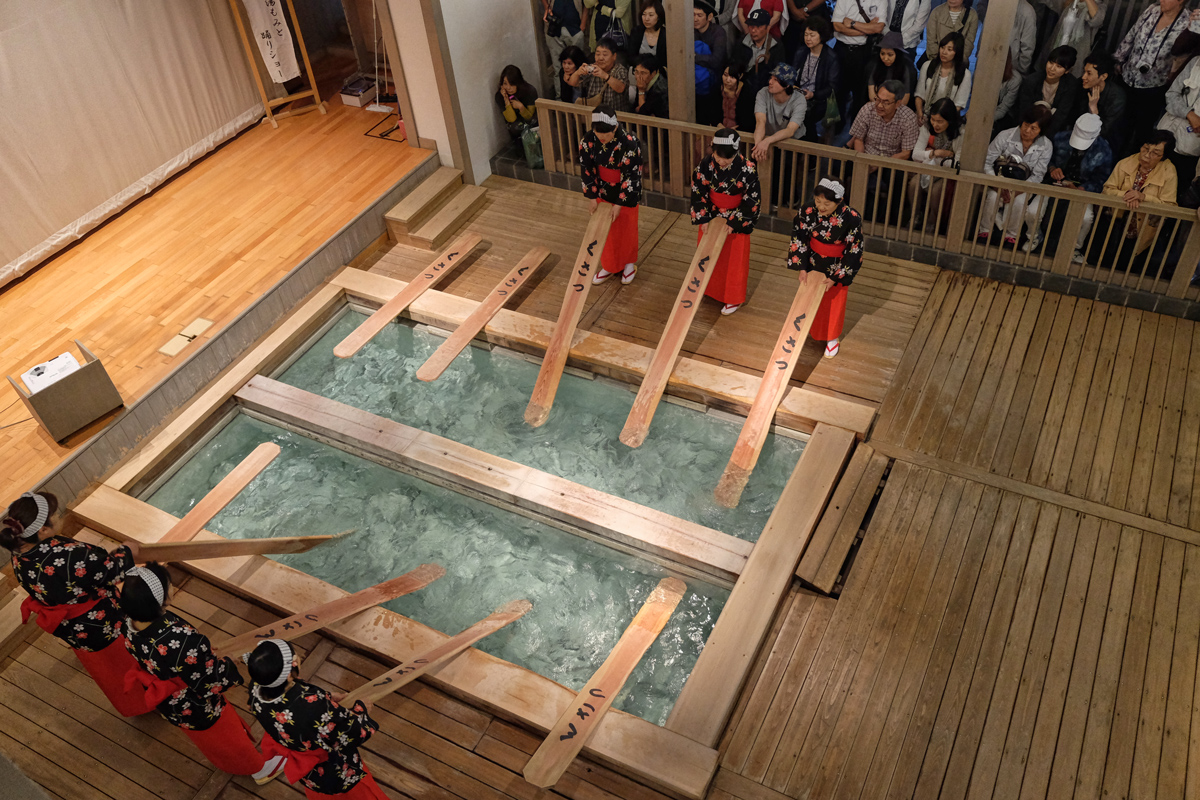 As a home to over 100 volcanoes, Japan is blessed with abundant natural hot springs. Hot springs or onsen (in Japanese) can be found easily all over Japan. Bathing in onsen or hot spring has been part of Japanese culture since centuries ago. Bathing in onsen is known for health benefits depending on mineral compositions of the water. For many Japanese bathing in onsen is a great way to relieve muscle stiffness, reduce rheumatism and soften the skin.
I am a huge fan of bathing in onsen. Many of my friends are wandering what's so great about bathing in onsen. "It's not different from soaking in hot bath at home", they often say. Of course, it's not the same. First of all, onsen contains mineral which is beneficial to the skin and muscle. Then comes the experience of bathing in the onsen itself. When live in Japan, act like a local and bathing in onsen is a part of a local life.
Kusatsu Onsen is a famous hot spring town located nearly 2.5 hours train ride from Tokyo. The hot spring in Kusatsu is known for sulfuric contained and relatively higher temperature compare to hot springs in different part of Japan. There are more than 100 public baths in Kusatsu from public to private hot spring in hotels which are only accessible for in-house guests. Despite the popularity of Kusatsu Onsen, the city is relatively quiet from international tourists compare to popular places. Many of the visitors mostly are local who love soaking their body in the hot spring.
Here are top things to do in Kusatsu Onsen:
Watch Yumomi Performance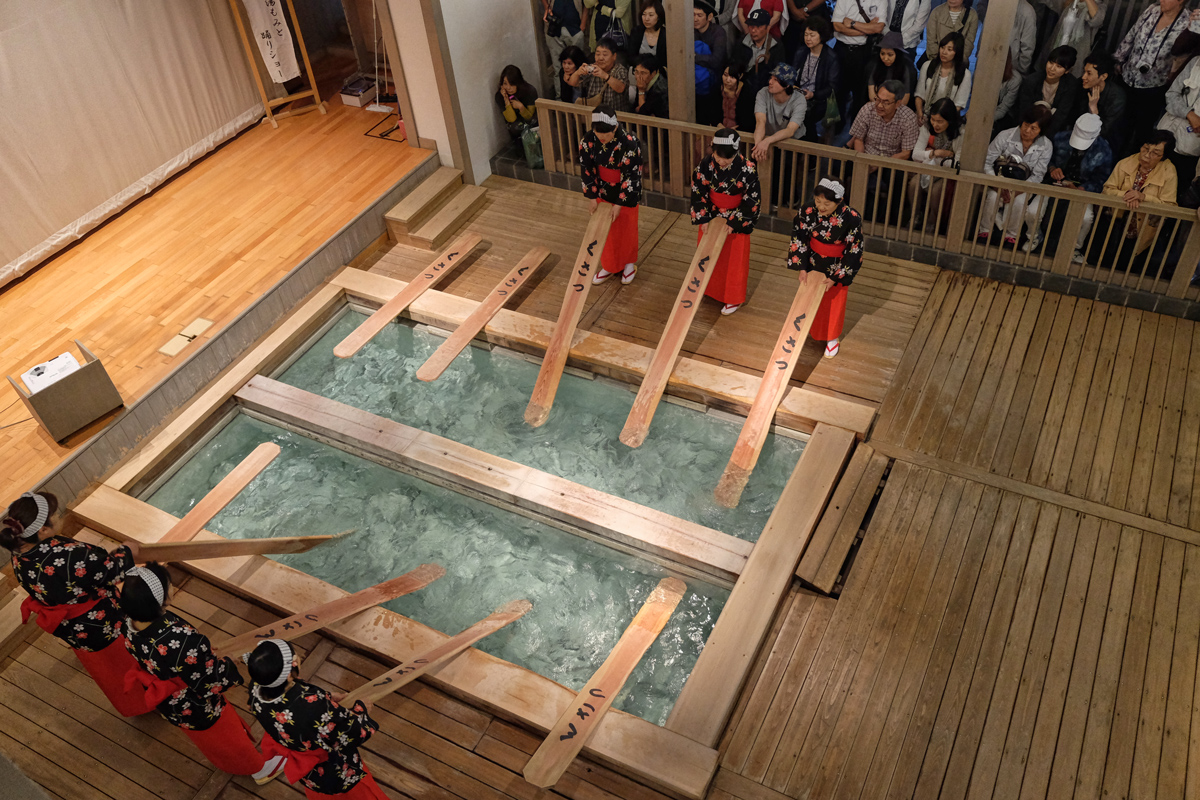 With temperature ranging about 70 degree Celsius, Kusatsu onsen is too hot for human to bath. In the past people performed yumomi to lower down the water temperature to allow others to bath. Yumomi is a traditional art of stirring Kusatsu hot spring water while enchanting folk songs. Nowadays, Yumomi performance is an attraction not to be missed while in Kusatsu Onsen. The performance is held several times daily in Netsu no Yu bath house located next to Yubatake.
Check Out Yubatake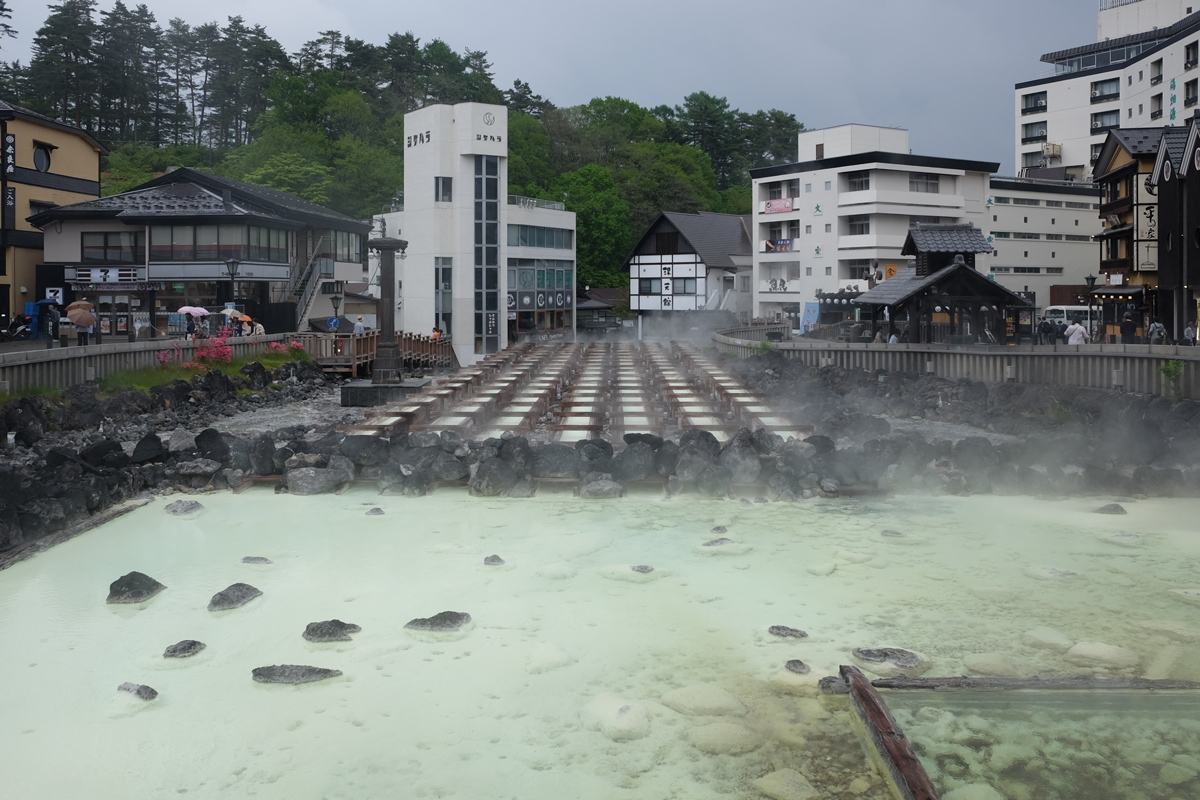 Yubatake means hot water field.It is the centre of Kusatsu onsen water. Yubatake is built and designed to lower down the Kusatsu onsen hot water temperature. The hot water will go through Yubatake's wooden conduits before it is distributed to public baths and hotels. With a strong sulfuric odour, it is hard to miss yubatake.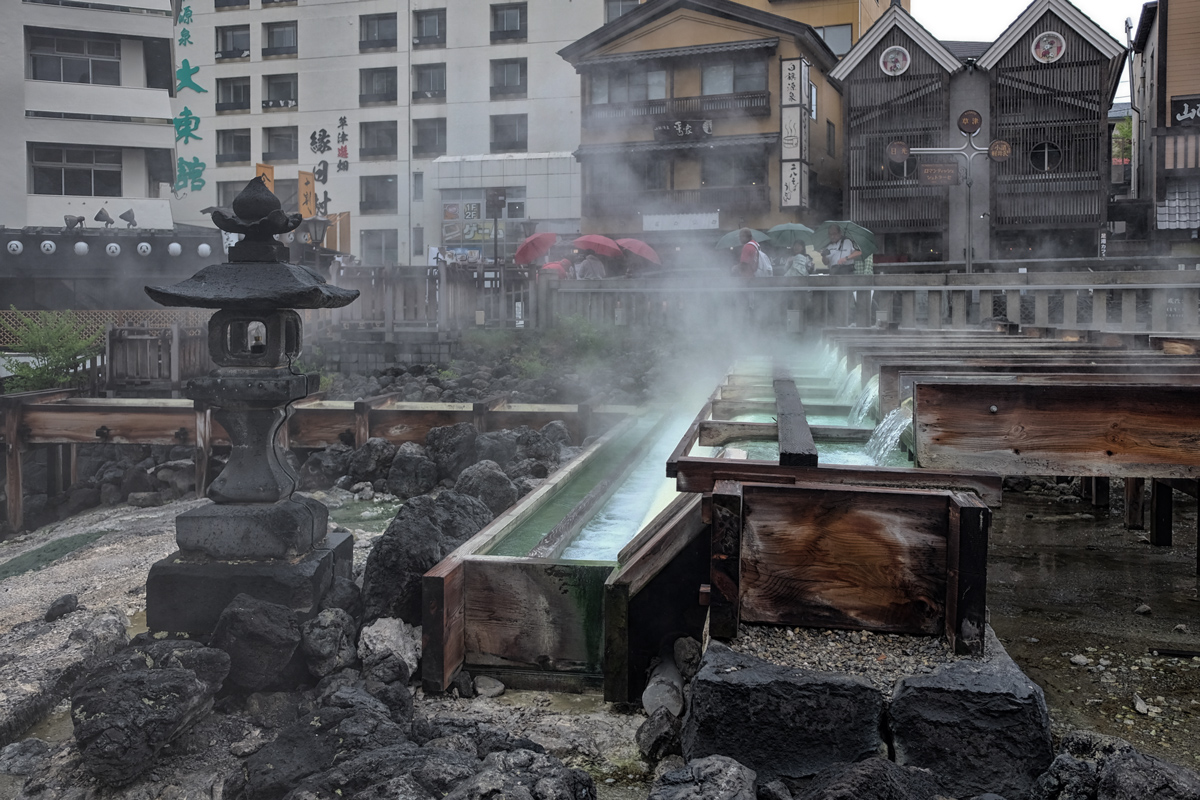 Bath in the Onsen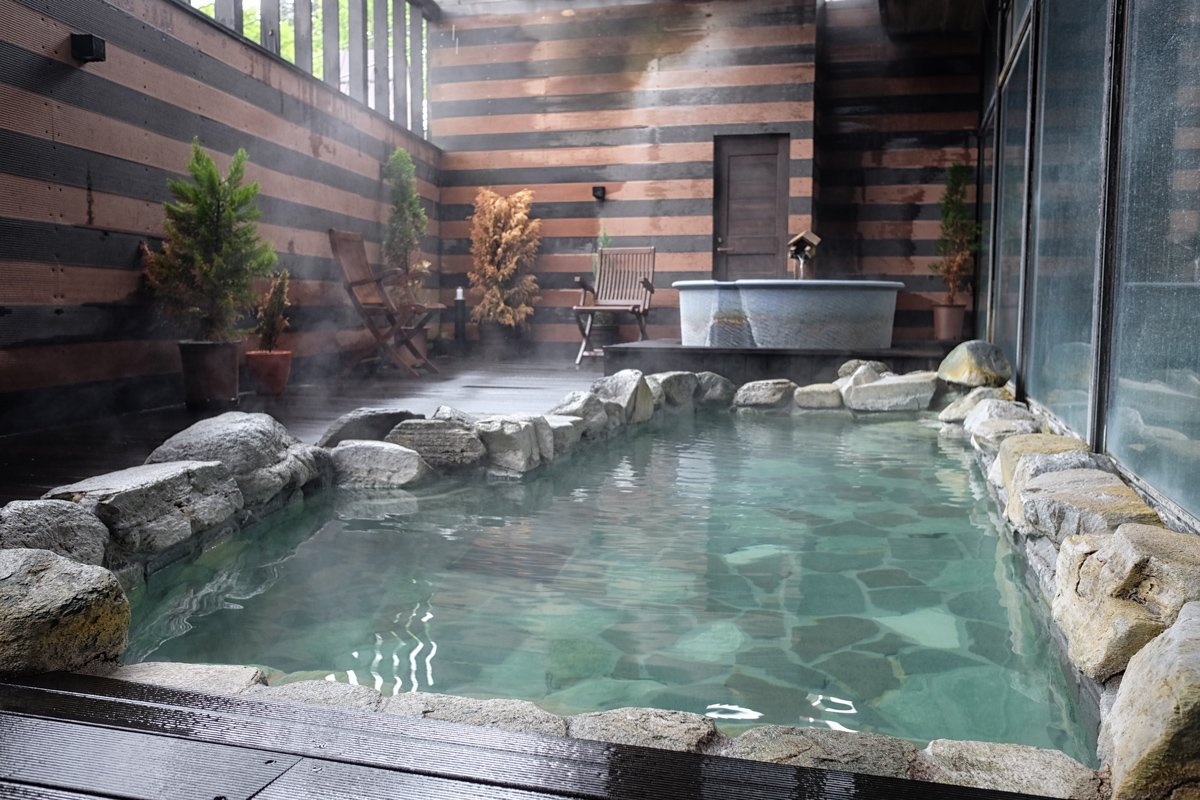 There is no better reason to visit Kusatsu Onsen than bathing in sulfur-containing water. Sulfuric water is believed to bring great benefit to skin and reduce arthritis pain. Gozanoyu, Ohtakinoyu and Sai no Kawara are the most popular public baths in Kusatsu. There are many others small public bath houses in Kusatsu to try. In a nutshell you can never run out of hot spring in Kusatsu.
I have bathed in many hot springs in Japan, by far Kusatsu onsen water is the hottest with great effect reducing my back pain and stiff muscles.
Soak Your Tired Feet in Foot Bath for Free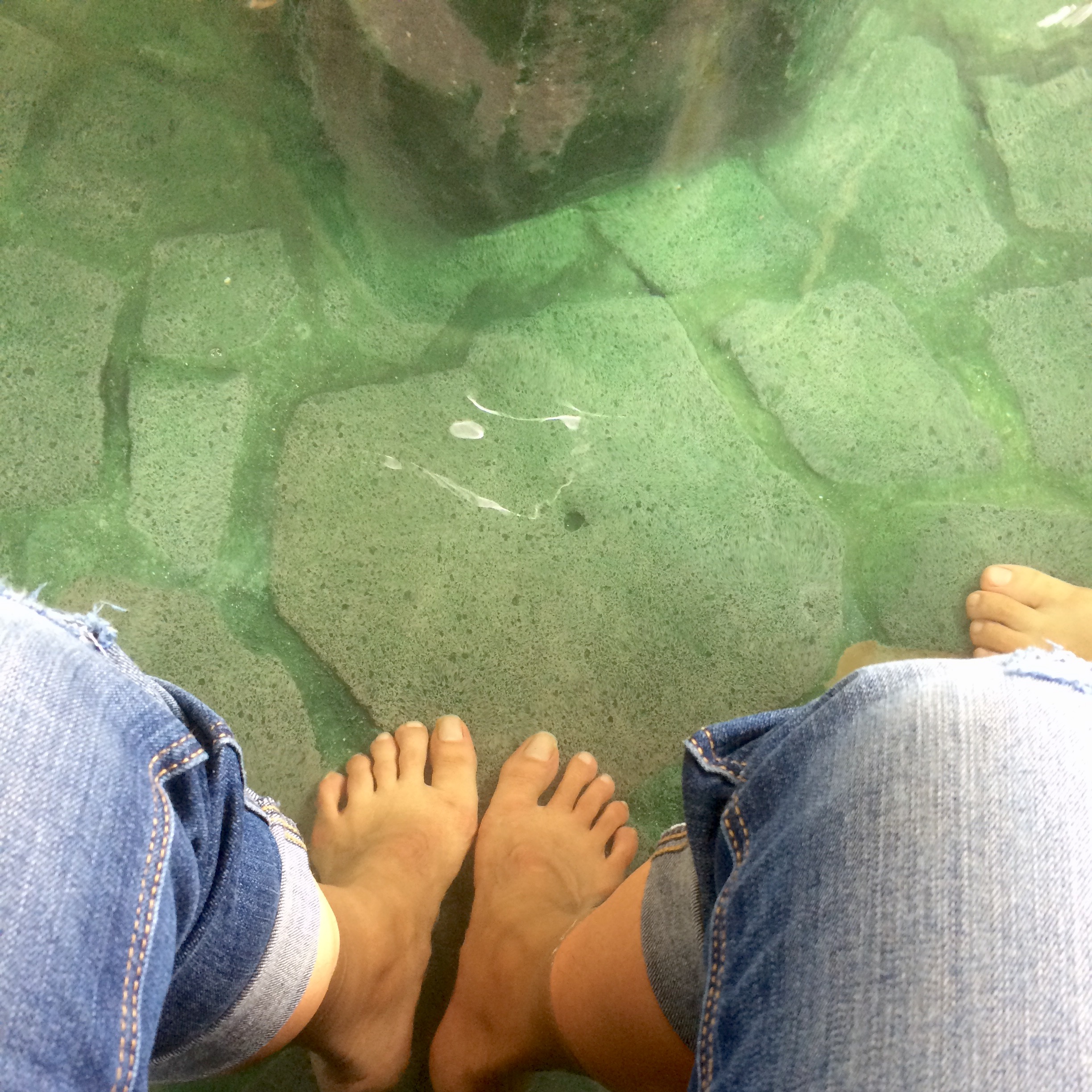 If bathing in onsen is not your thing, try the foot bath for free. The hot water can alleviate feet muscle tension. There's one foot bath available right in front of the bus station and another one at Yubatake area.
Try Onsen Tamago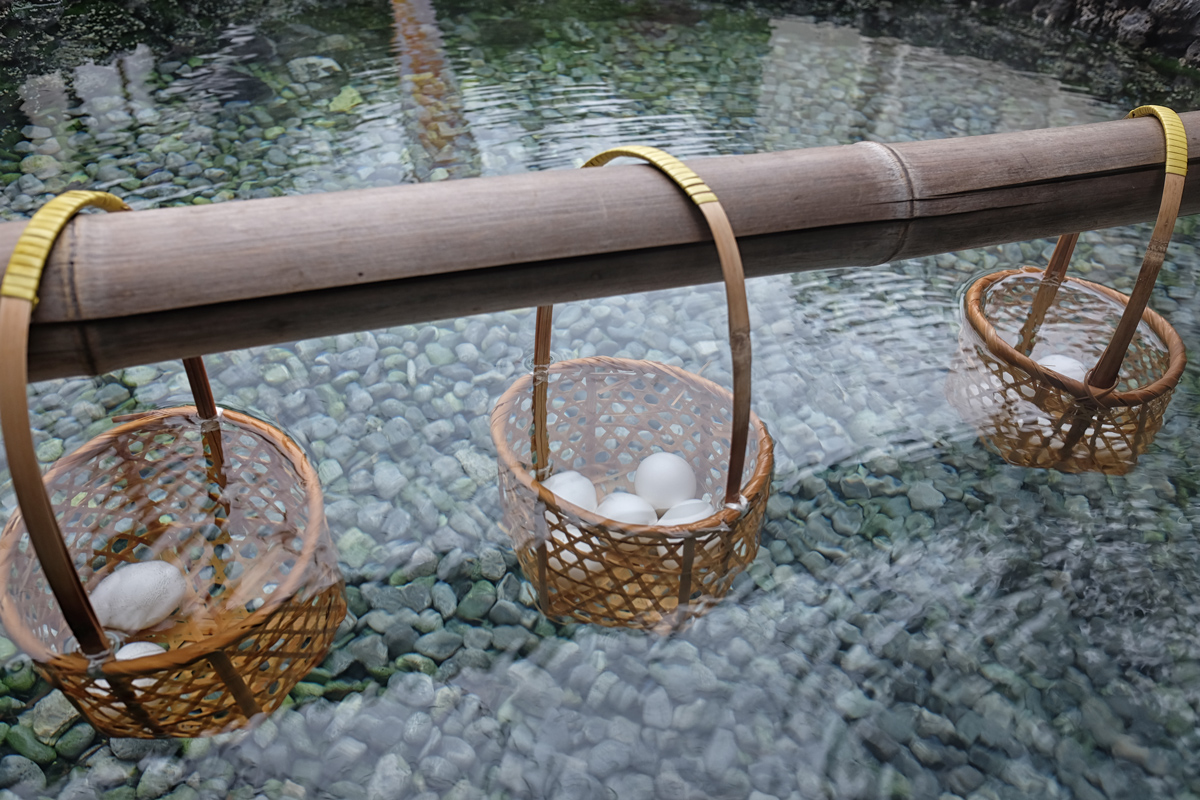 Some shops sell ready to eat onsen tamago in a package. If freshness is the main concern try to get a freshly boiled eggs from a shop inside the street market. The eggs are soft instead of hard boiled.
Wandering Around the Street Market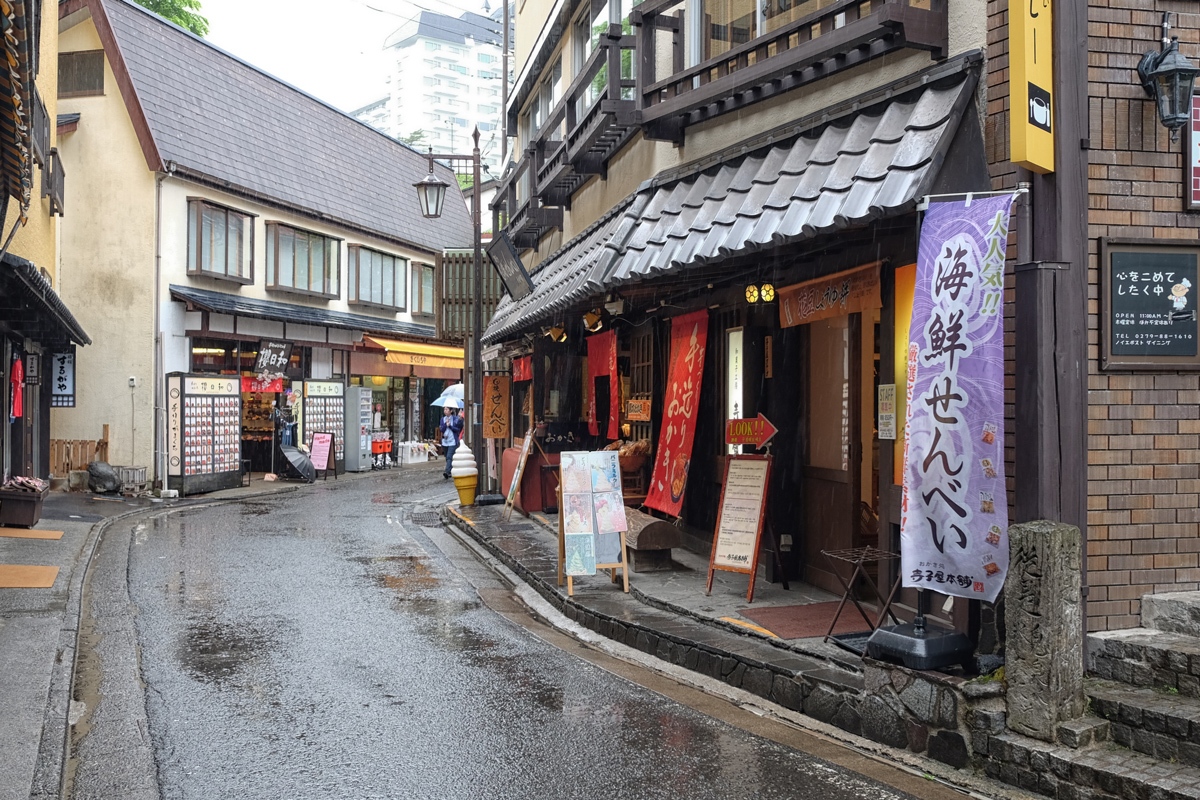 The street market is located 5 minutes walking from Yubatake selling various items from food to souvenirs.
Enjoy Self Service Gelato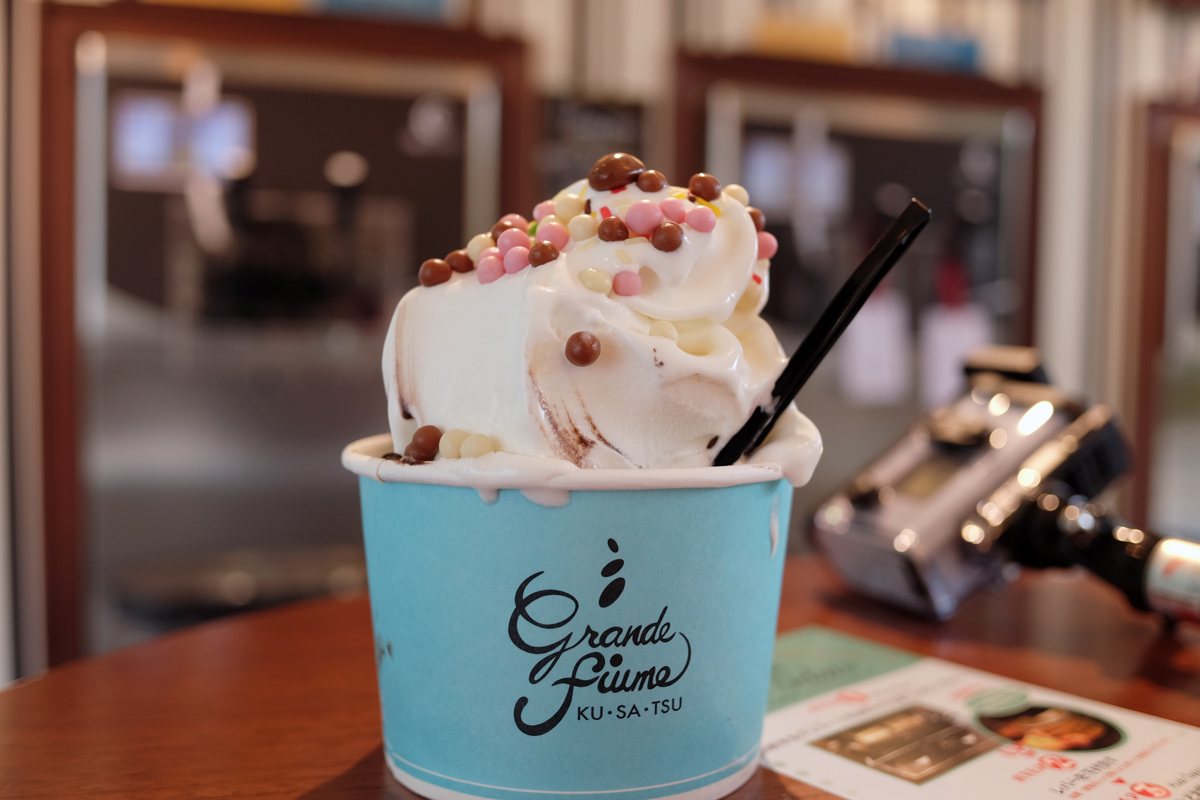 We did not expect finding a self service gelato shop in a small town like Kusatsu. The shop is located by 10 minutes walk from Yubatake, slightly hidden from the main attraction. The three stories store does not look like a gelato shop from the entrance. It looks more like a rusk/bread store. The gelato machine is located on the second floor of the shop. It only costs 550 yen for an overflowing gelato.
Practical Information:
Getting there: the fastest way is by taking Limited Express train from Ueno station to Naganohara – Kusatsuguchi station (2.5 hours ride, 5,000 yen/one way) then continue by JR bus to Kusatsu Onsen. The bus stop is located right in front of Naganohara – Kusatsuguchi station. The train is covered by JR Pass. Alternative: by bus from Shinjuku station to Kusatsu Onsen (around 4 hours ride one way)
Yumomi performance admission fee: 600 yen (adult), 300 yen (elementary school students).
Admission fee for hot spring/onsen is varied ranging from 500 to 1,100 yen.