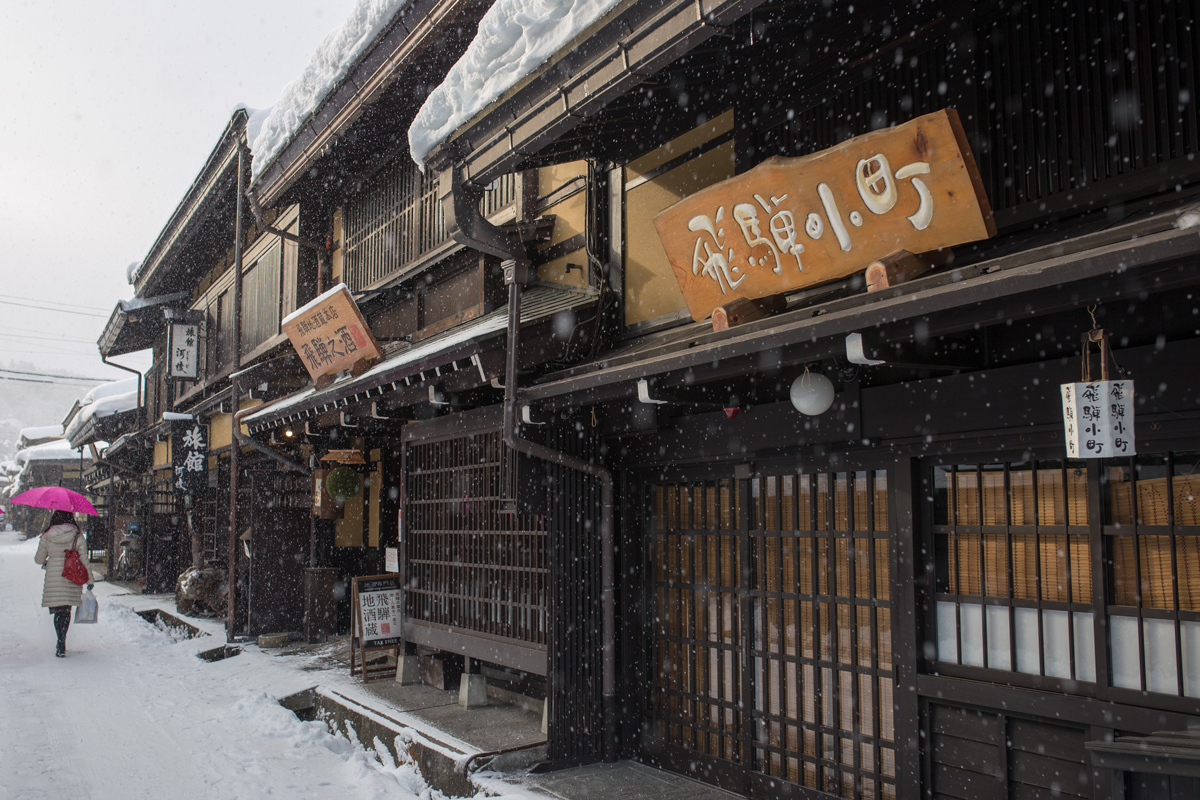 The old town of Takayama is a popular sightseeing spot located in Gifu perfecture, Japan. Like many other old towns in Japan, Takayama maintains traditional architecture to resemble the old lifestyle in Japan. In winter, Takayama becomes even more stunning with the snow covering the traditional houses.
We arrived at Takayama on a heavy snow evening after visiting Shirakawa-go. There was nothing to do than staying back at the hotel. So, we fixed our wanderlust's need early next morning.
Everywhere was white. Streets were covered by thick snow, visibility was short and wind was icy cold. There'll always be snow in winter in Takayama but this year was extremely cold. The street was eerie quiet, nothing but the howling wind. There were no people walking down the old town other than curious travellers.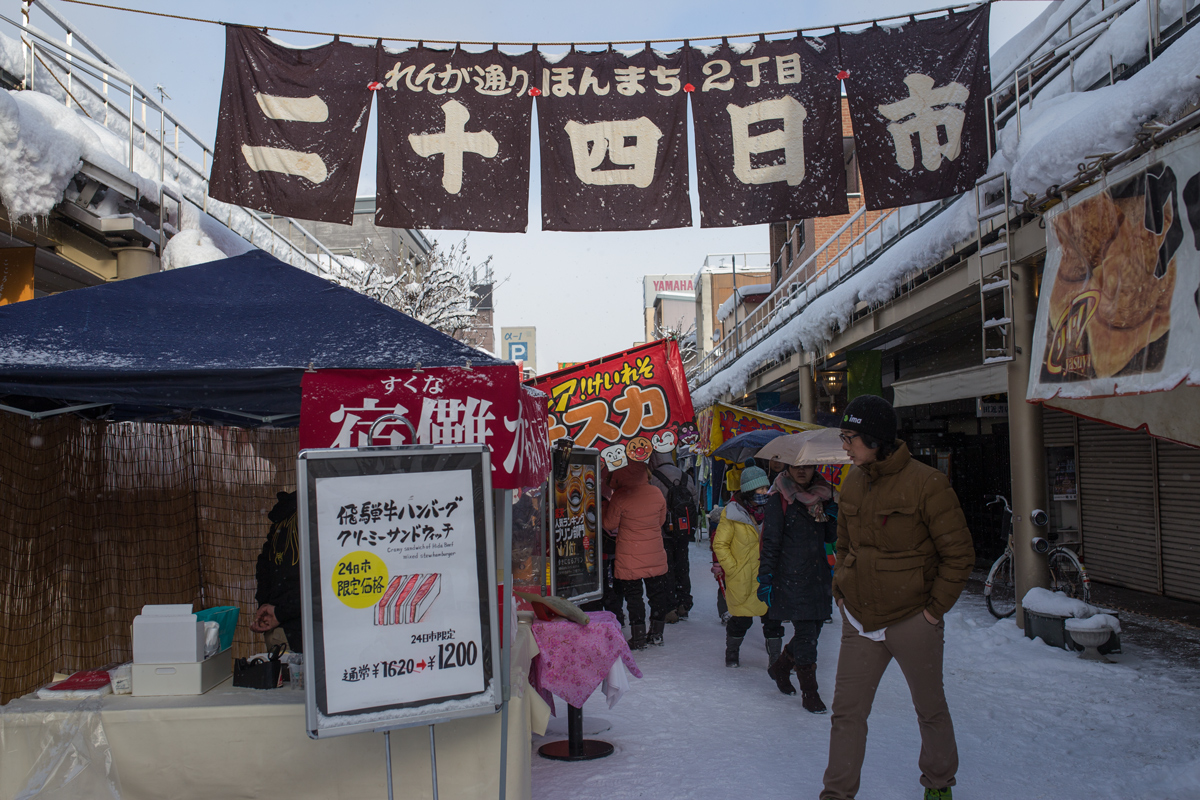 A sign of life started showing at the morning market, the first spot we visited. There were many people in the market and the street vendors had started the business. Today was 24th day market (ni ju yokka ichi), a special event held on January 24th annually. Things sold at the market were winter clothes, food and drink.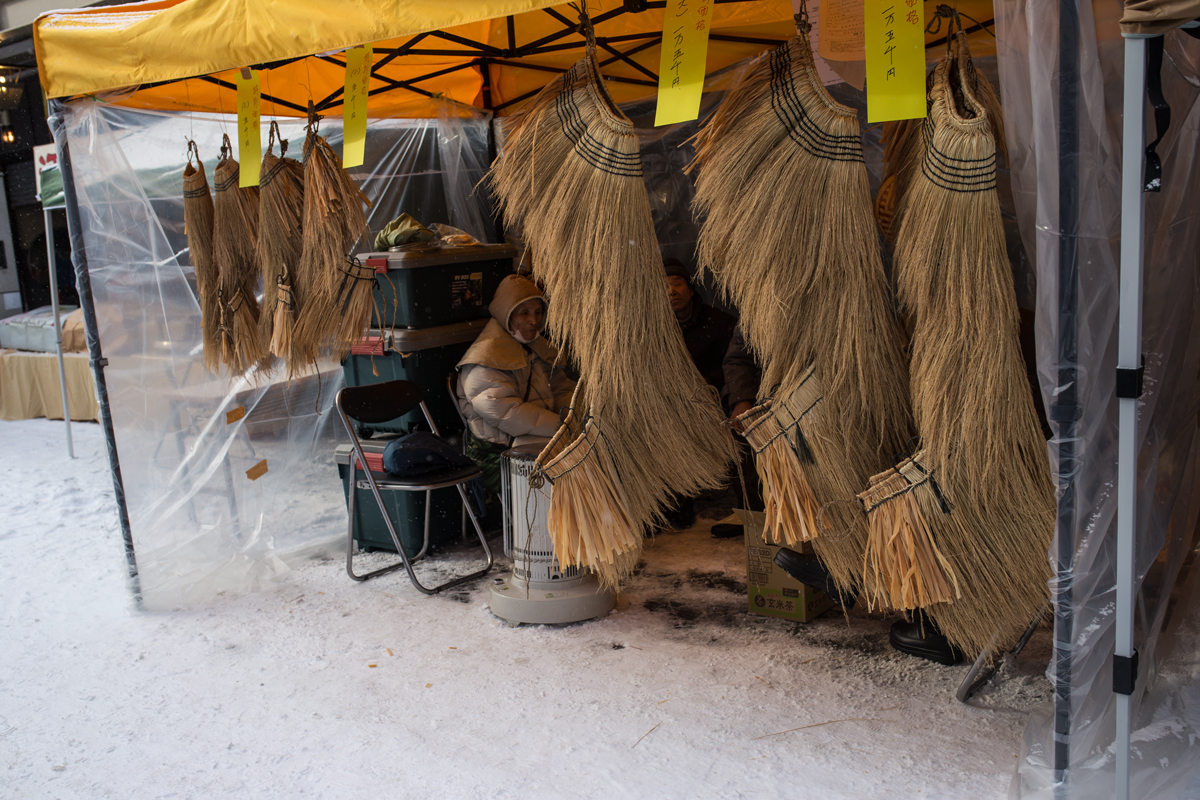 These were traditional straw winter jacket. The shape of the jacket is believed can protect the user from the cold wind and snow.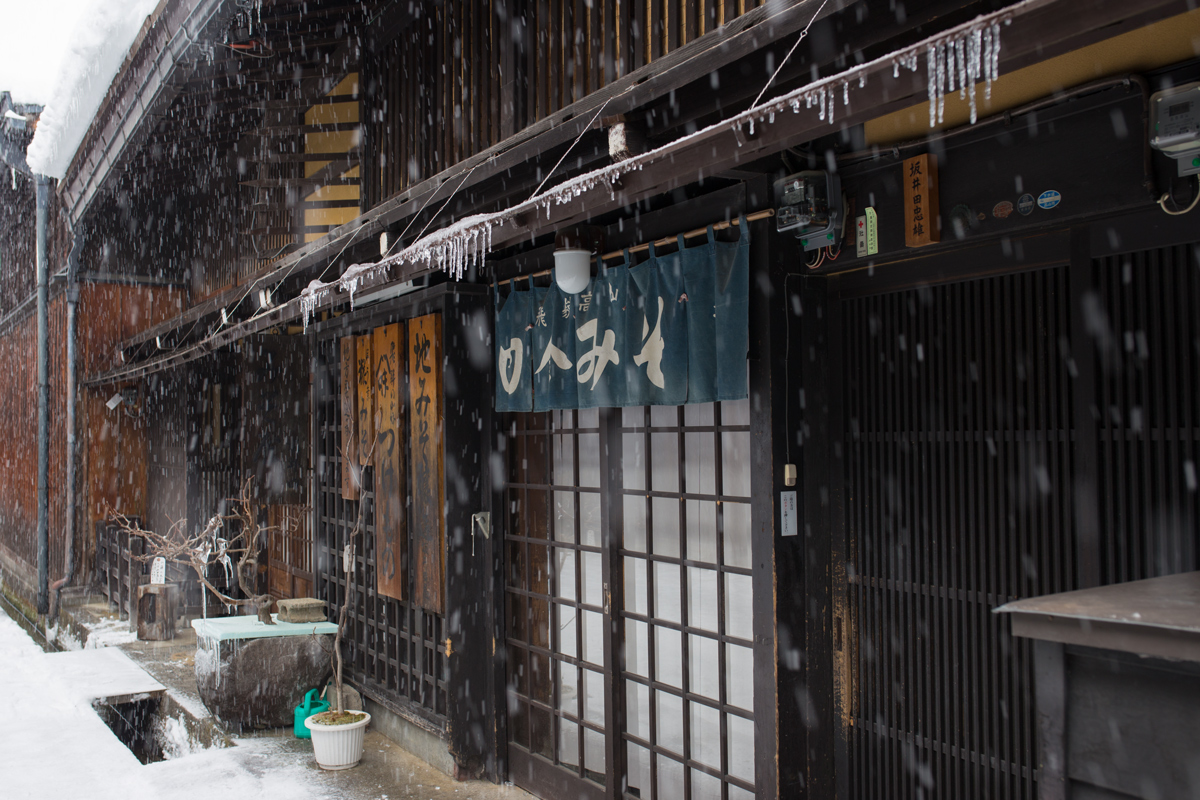 On to the next spot, the most famous site of Takayama, the old town. Snow got heavier by the time we reached the place. On a regular day, I'd be happy finding a famous place without anyone else. Tokyo has yet snowing this January. So, walking down on the snowy road under the pouring rain came as a blessing for us. Soon, we forgot how frightening the quiet street was.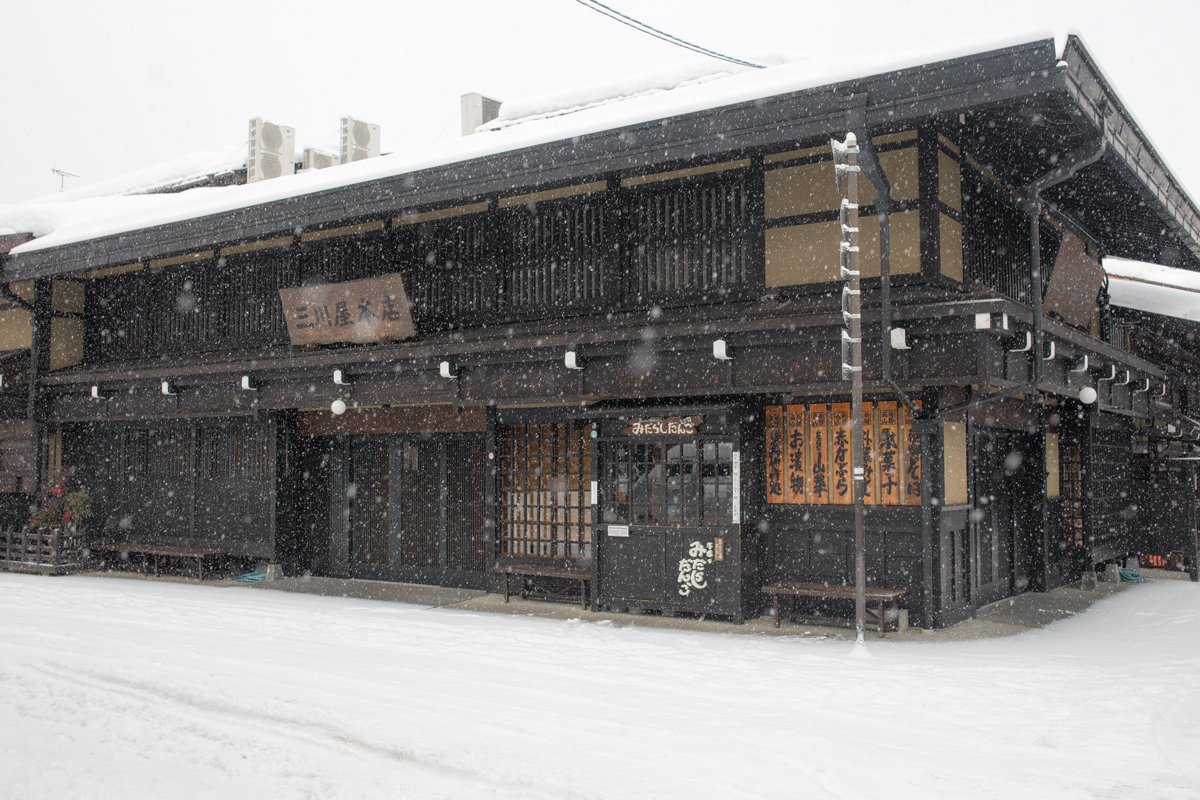 This is Sanmachi street where the old architecture are. We initially thought these buildings are resemblance of those in the past or replica but in fact they are real buildings from the past. The buildings we saw today were part of Japan's preservation efforts.
The next spot was Takayama Jinya, a former government office. It was still closed by the time we arrived.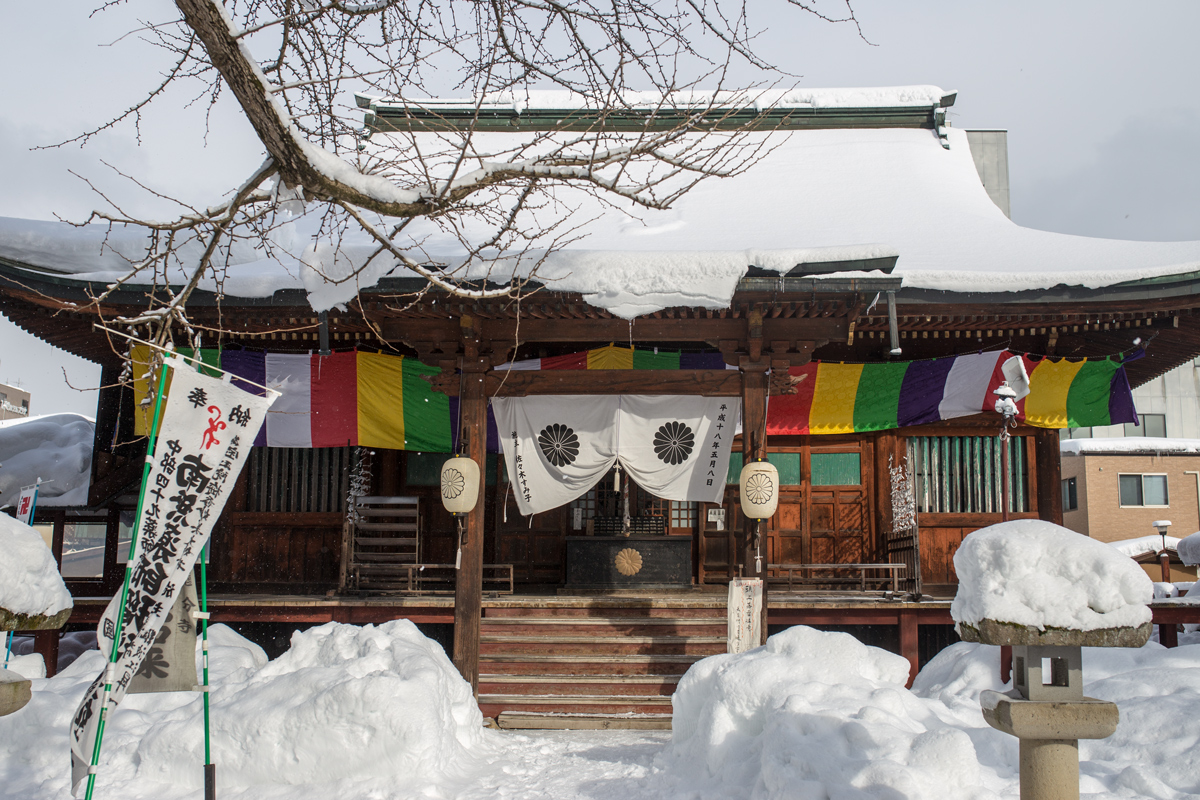 We then went to Hida Kokubunji Temple, the oldest temple in Takayama. The famous spots of this temple are main hall and three stories pagoda. Hida Kokubunji was built as a place to pray for peace and prosperity in the old days. Because of its conveniently located adjacent to JR station, many visit this temple.
This ginkgo tree is also a notable sight of the temple. It has been living over 1,000 years old.
The temple was our last stop before going back to the hotel by walking. Our hotel, Hida Hotel Plaza, was in the heart of the city which made it easy for us go around. I'll write a review on the hotel separately.
Thanks for reading.