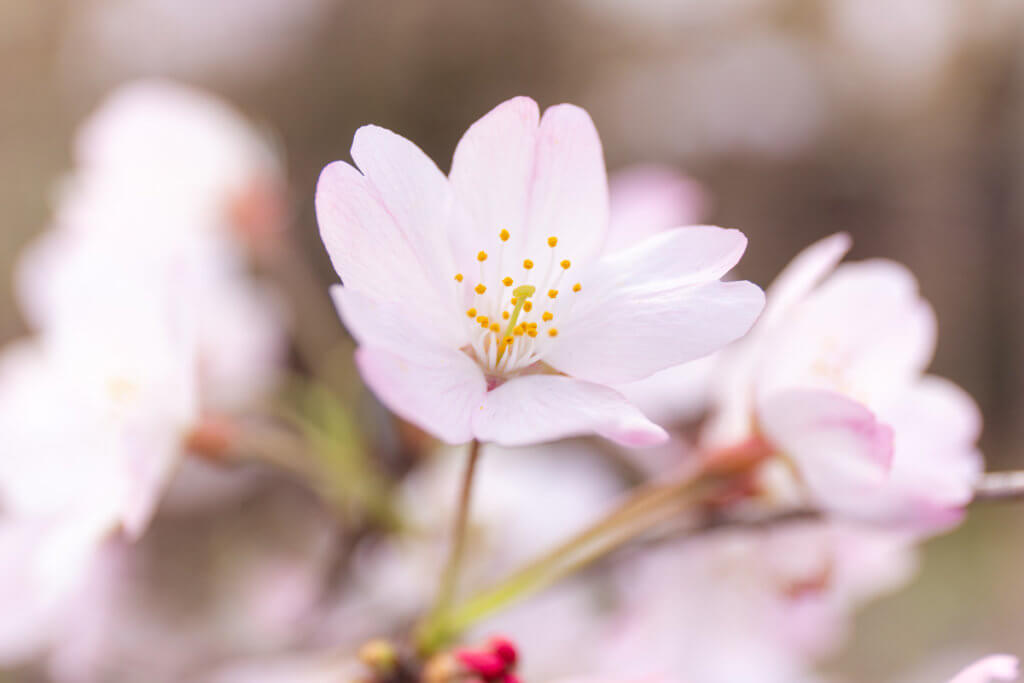 It's almost unexpected that sakura cherry blossom started blooming mid of March 2020 in Tokyo. The warmth temperature accelerated the opening of the flowers. To us, it's like an oasis in the desert. After a hermit period of stay at home because of the novel coronavirus outbreak, we go out to see something gorgeous: sakura.
Spring has sprung. This year, it comes early. So, off we went to Chidorigafuchi. It's always one of our most favourite spots for sakura viewing.
The COVID-19 has forced us to stay home for a few weeks now. Although there's no official quarantine period here in Japan, coronavirus advisory for people not to go around was announced midst of February. Schools are temporary closed until early April. Many events that involved large groups or people are cancel. Cherry blossom viewing or hanami festivals are cancel too because of the virus.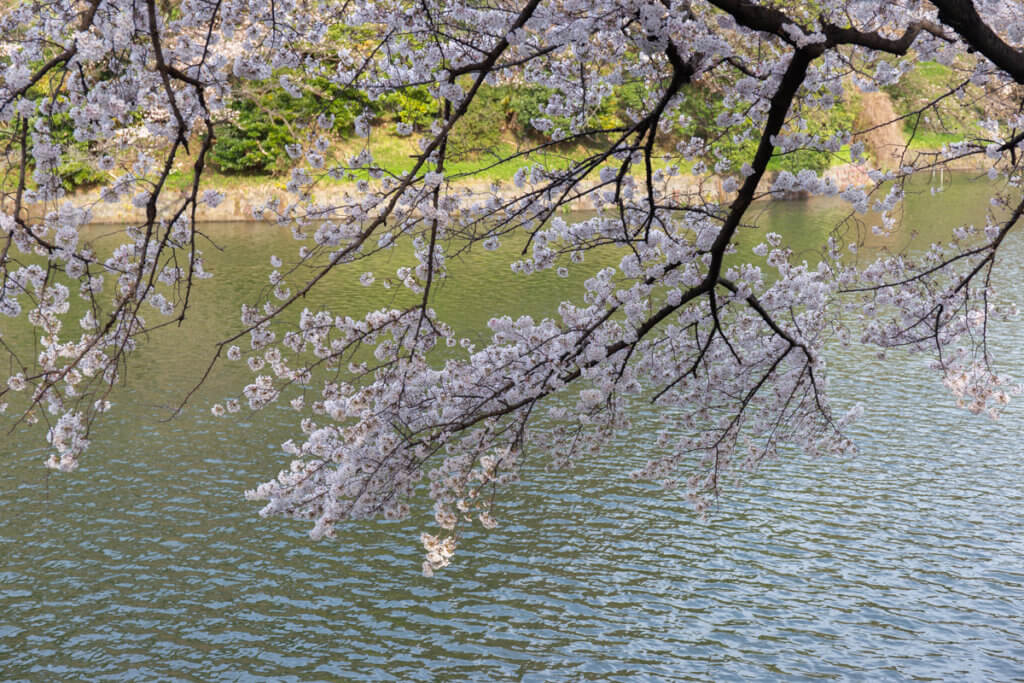 When sakura popping out, people seem to forget about the virus or pretend that everything is normal. They (and we) go out for sakura viewing albeit coronavirus advisory.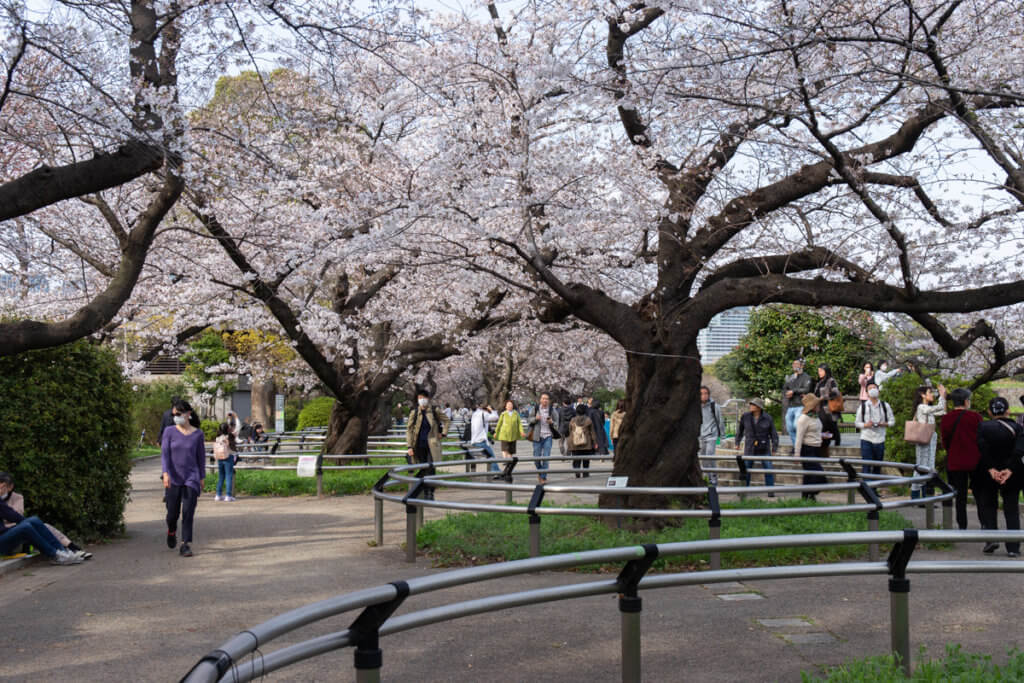 Has sakura reached full bloom at Chidorigafuchi? It has yet reached the peak. This week it will be.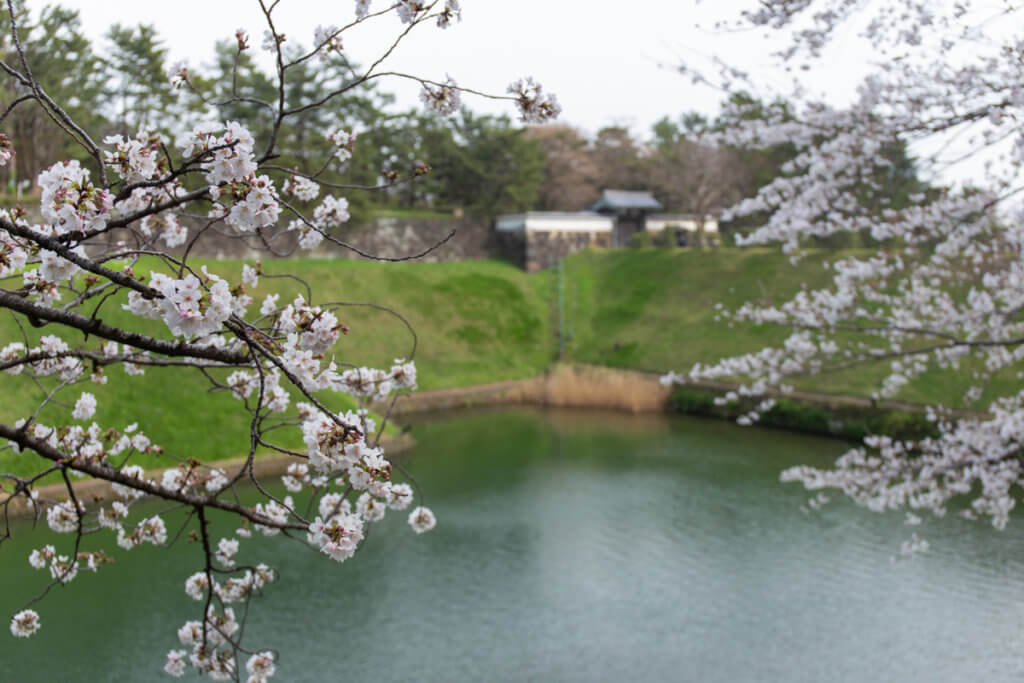 Does everyone following the advisory?
Judging at the size of the crowd today, everyone seems to move pass the fear of the coronavirus. The fear seems to evaporate or perhaps the urge to see the beauty of cherry blossom beat the fear.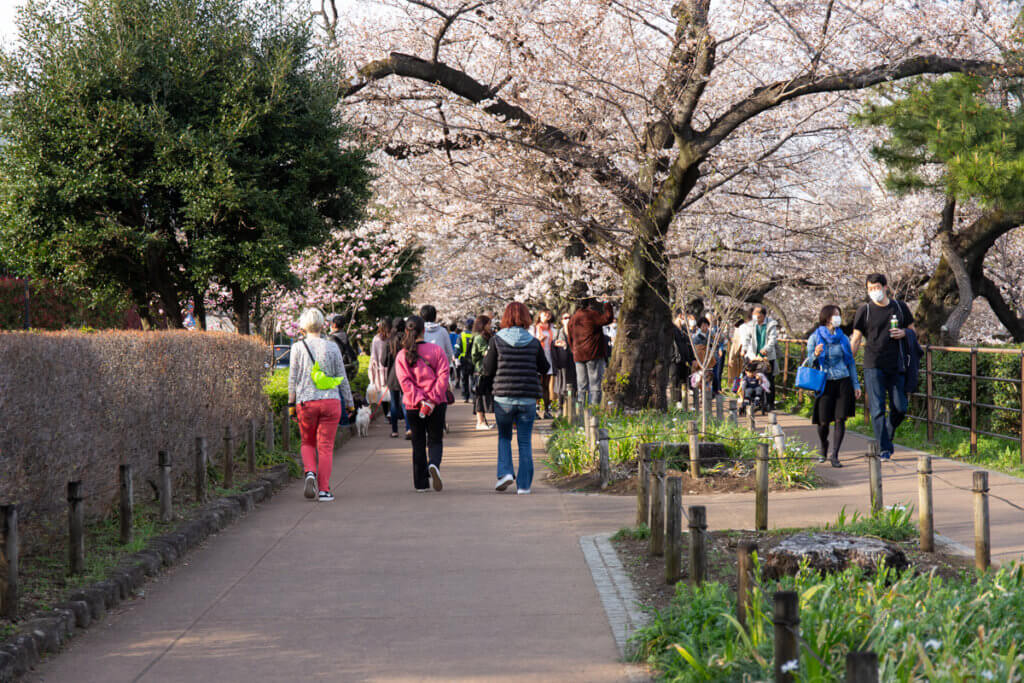 How did everyone look like? They looked happy and excited. Everything looked normal. Many wore masks, many did not and none was afraid of walking side by side with those who didn't wear mask. It's not because they did not want to wear mask. It's impossible to get mask these days. So, they just have to accept the fact that live goes on without mask.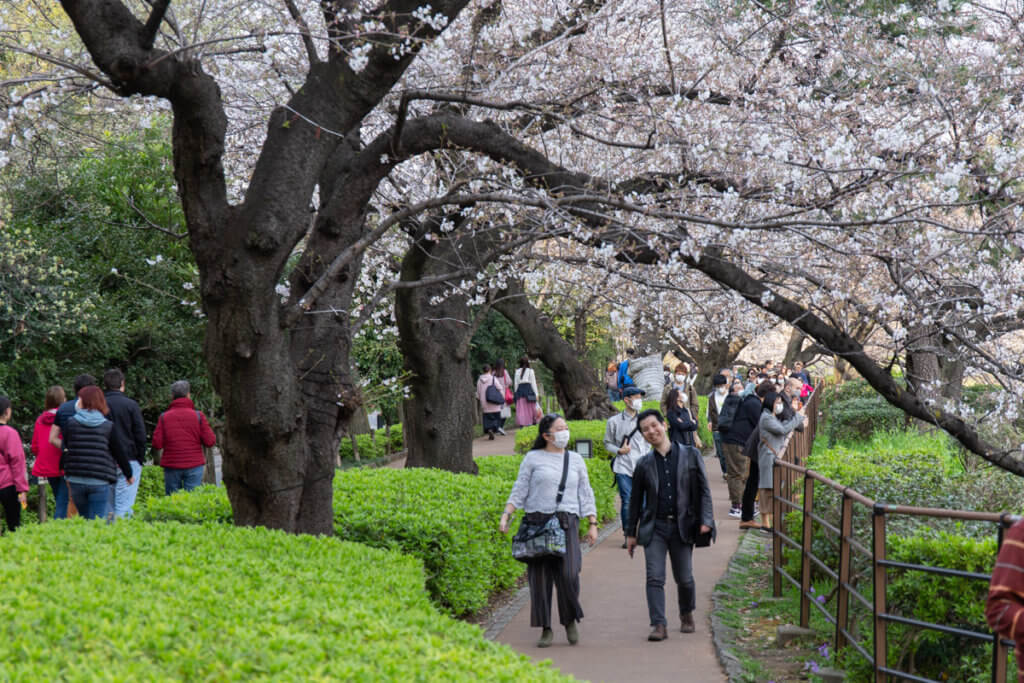 Chidorigafuchi cherry blossom this year is nothing similar like any other years. There will not be any lighting up at Chidorigafuchi and no boat rent service either. In other words, sakura viewing festival at Chidorigafuchi has been canceled.
What about the size of the crowd? It was not overcrowded, probably because the cherry blossom has yet reached its peak. Perhaps when sakura is in full bloom, the size of the crowds will be quadruple.
There were not many tourists around. Most of the visitors were Japanese and local residents.
Will coronavirus stop everyone from seeing sakura cherry blossom (hanami) ? Unlikely… This week people will go around for hanami or cherry blossom viewing.