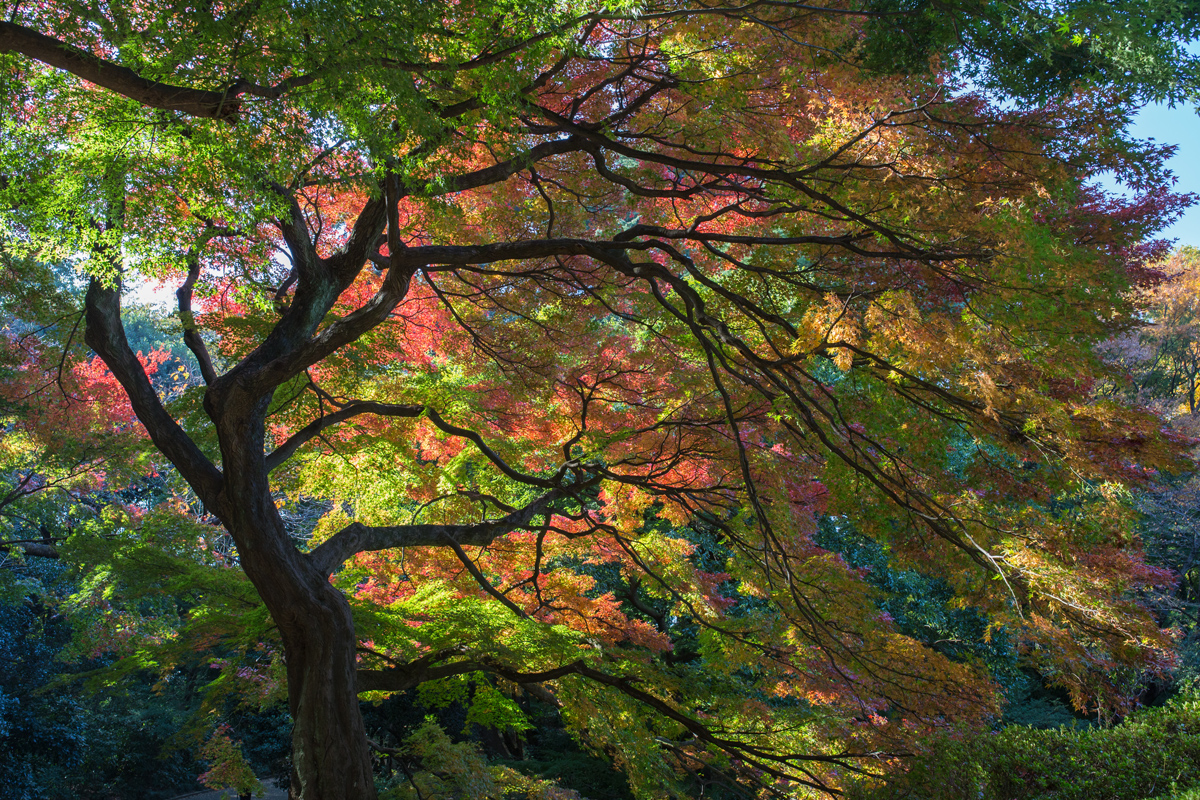 Winter is well underway in many places in Japan. Autumn has yet reached its best here in Tokyo. It is considerably warm and green in most of places in Tokyo. Autumn foliage has yet appeared. Tokyo is considered warmer compare to many other places in Japan.  It takes time for all leaves to change colour.
I went to one of Tokyo's most famous sightseeing spots, Shinjuku Gyoen Park, to check the autumn foliage. Shinjuku Gyoen Park in autumn is equally stunning as in spring when cherry blossoms bloom. With hundreds different types of trees, Shinjuku Gyoen Park in autumn is a stunning place one should never miss while visiting Tokyo.
Weekdays are the best days to visit the Park when everyone else tied to their mundane life. So, off I went and entered the park slightly before 10 am.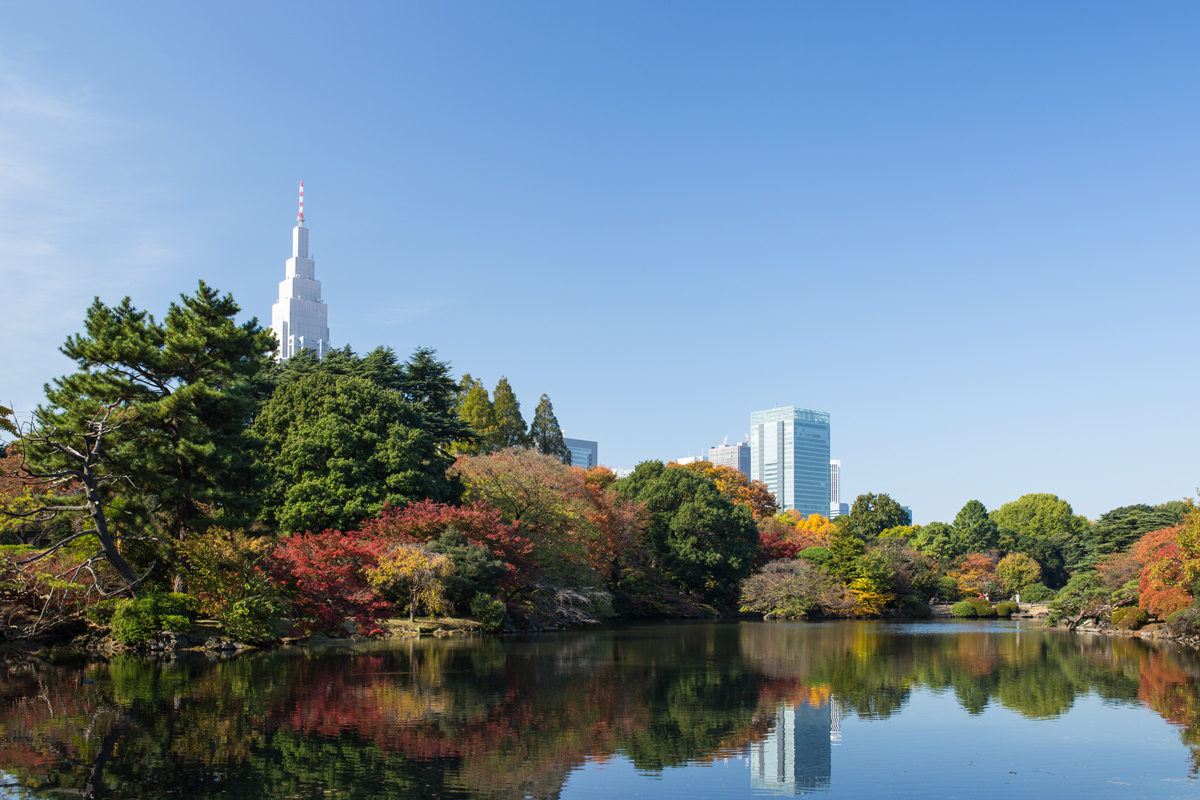 This huge placid park was mine the entire morning. I could hear nothing but my own footsteps and the chirping birds. A life in Tokyo could be as tranquil as this morning in the Park was a blessing.
The leaves of Shinjuku Gyoen's most famous trees started changing colour. It would take few more days to see these entire leaves turn its colour before finally falling on the ground. Lucky star shined on me as bright as the sun. Taking pictures of autumn foliage could not be better than today.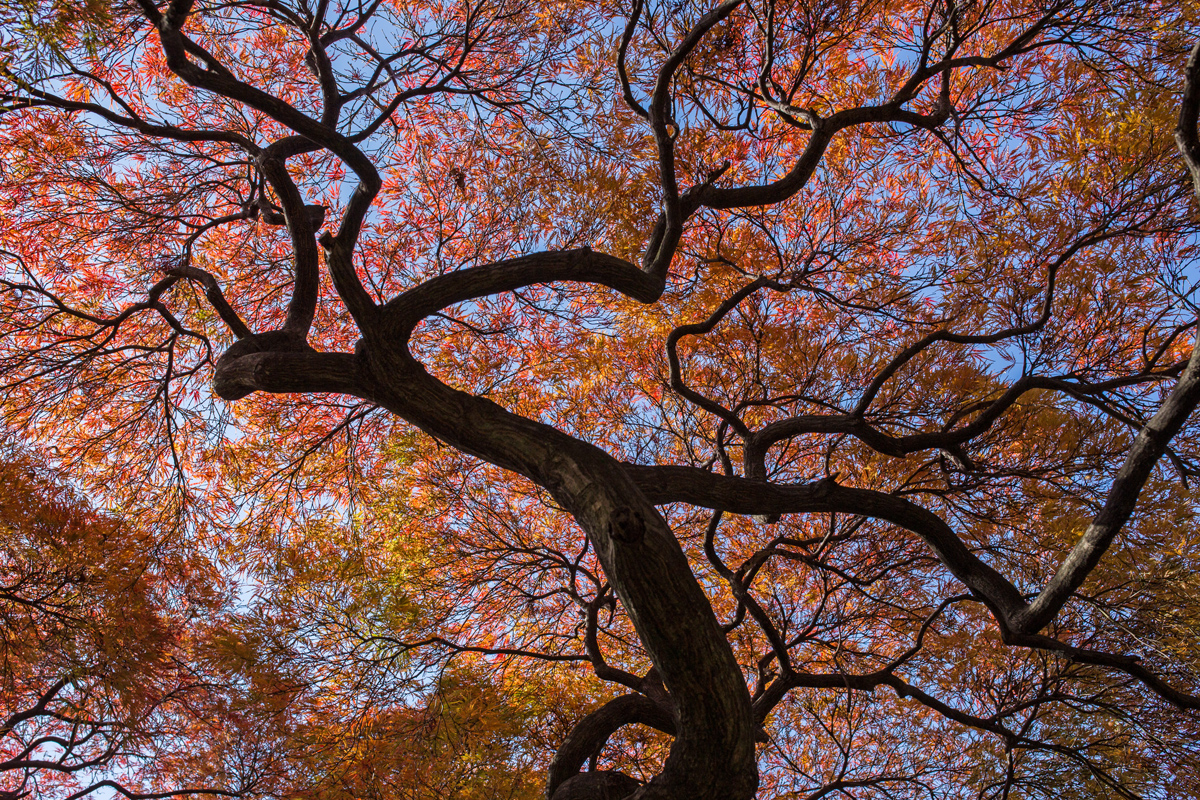 I was withdrawn to the putrid smell coming from a distance, the ginkgo. It's stink like anything. I was having difficulty to stomach the idea that ginkgo is healthy when it smells like rotten cheese. Still, I opted to walk to the direction of the most unpleasant odour sprung from. I thought as much that there'd be as many ginkgo fruits on the ground, enough to poison the fresh morning air. Autumn could be lethal whenever ginkgo was involved. Four minutes was all I need to snap some pictures at this part of the Park.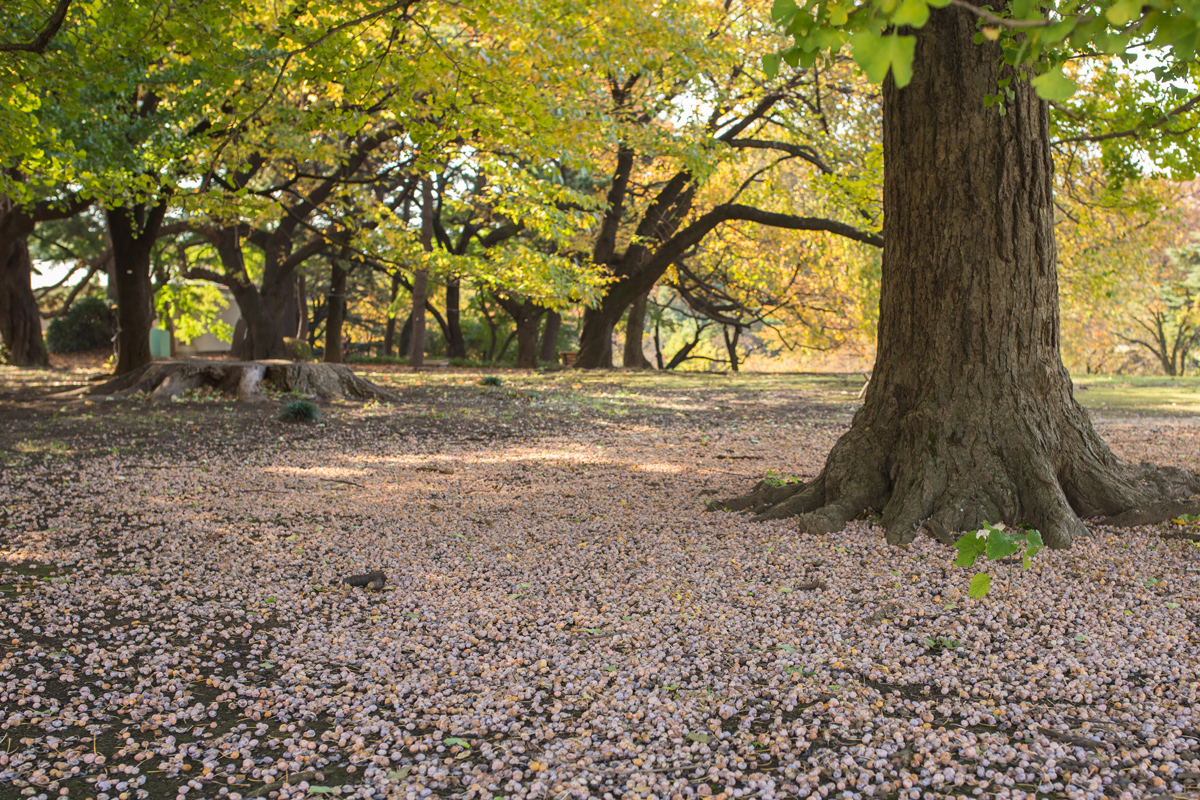 At the other part of the Park, the leaves of maple trees has completely changed colour. They all soon would be gone….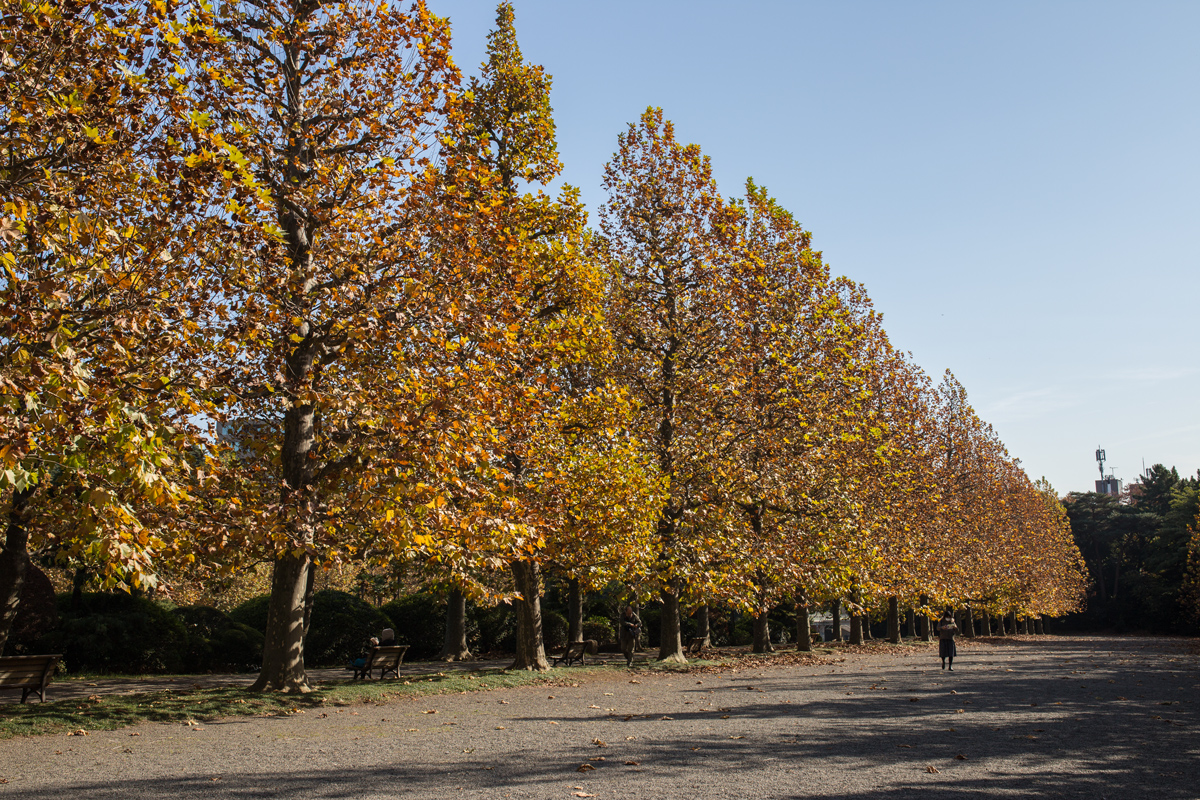 …….. leaving autumn trail behind before winter settling in.
It was hard to tell if this week would be the best time to view autumn foliage in Shinjuku Gyoen Park. Maple trees for sure will lose all its leaves by next week. Other trees might take more time to change and some other trees will hold on to their true colour: green as always.
Have autumn foliage showed up in your country?