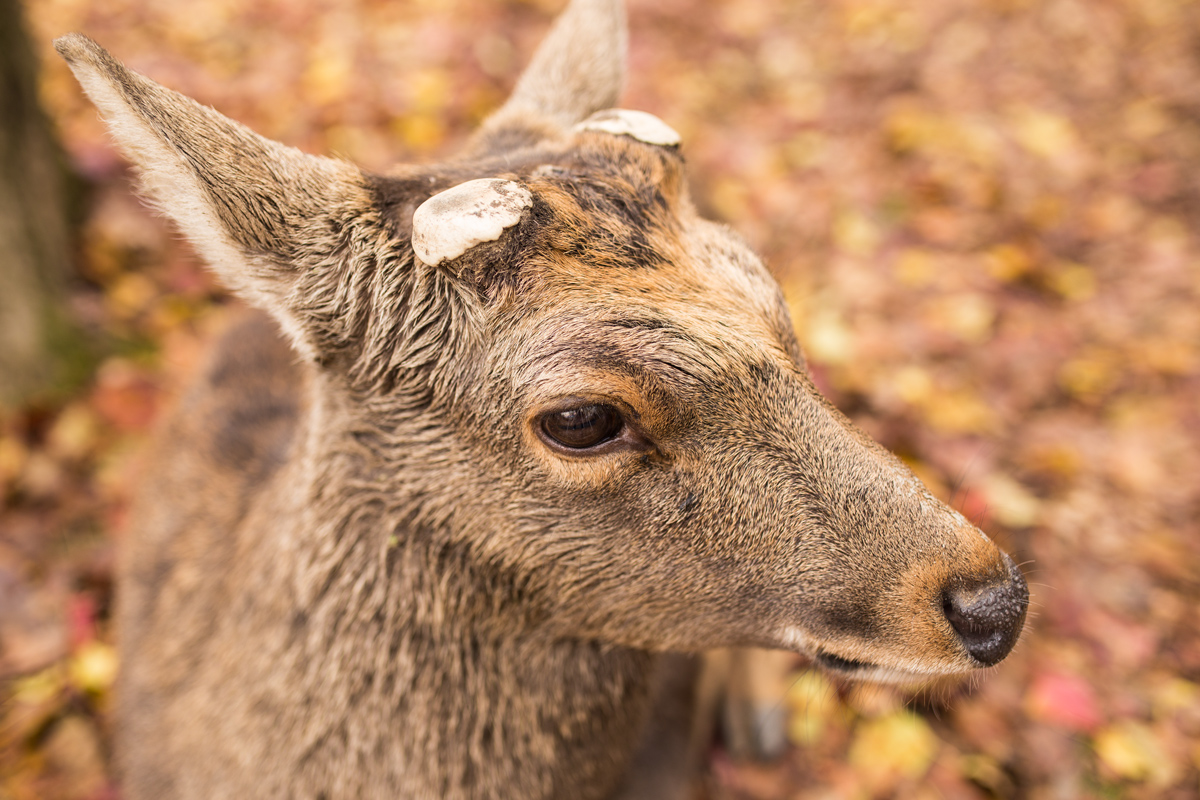 Autumn foliage starts reaching the peak. It's time to hit the road again. This week is the best time to travel to Nara and Kyoto.
We'd been planning of visiting Nara for quite sometime now. Our plan finally materialized this autumn. We got Shinkansen ticket purchased a month ahead of our travelling date to Kyoto and Nara. It's always better to purchase Shinkansen seats in advance especially in peak season such as this week. So we left Tokyo by the first Shinkansen, arrived at Kyoto around 0830, kept the luggage in a locker then take another train to Nara.
It was not even 11 am, horde of people was already reached the Park, children moving around chasing deer, trying to feed every single deer they could find with "senbei" (rice cracker) in their hands. I looked in excitement, could not wait for my turn to feed those deer. But first let's get "shika senbei".
"Shika senbei" is a stack of ten special deer cracker made from a mixture of rice and flour costs 150 yen. Shika senbei is tied with deer friendly paper that is made from soybean and edible. Surprisingly no deer would ever try to steal senbei from the stall. Obviously there was a peaceful pact amongst senbei stall keepers and these deer.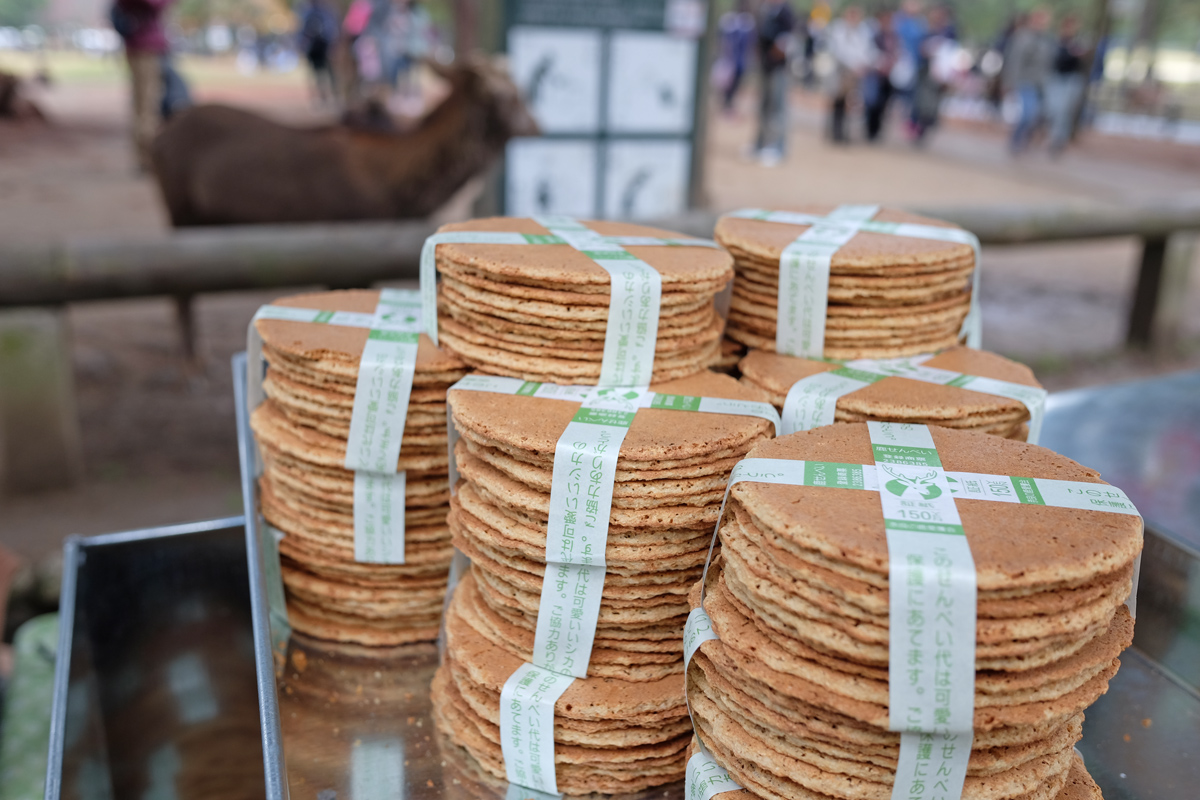 Deer would not come around me, oblivious to "senbei" in my hand. It looked like they had enough food for the day. On a crowded day like it was better to sit.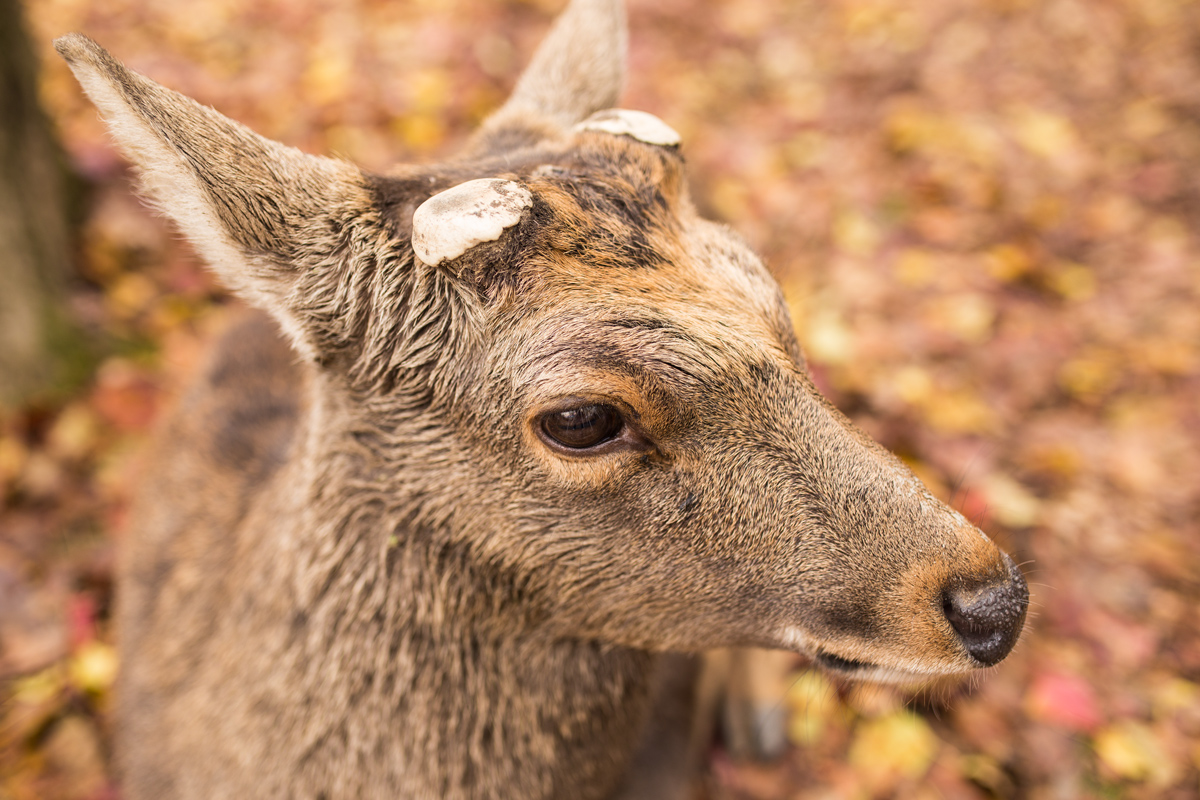 Or trying to show human how strong deer could be, like these deer fighting like tomorrow would never come. I was standing there holding senbei, trying hard to get attention. The fight was more important. It took more than five minutes head to head fight. In the end, I was the one giving up waiting then walked away with a stack of "senbei" intact. These deer didn't give up the fight.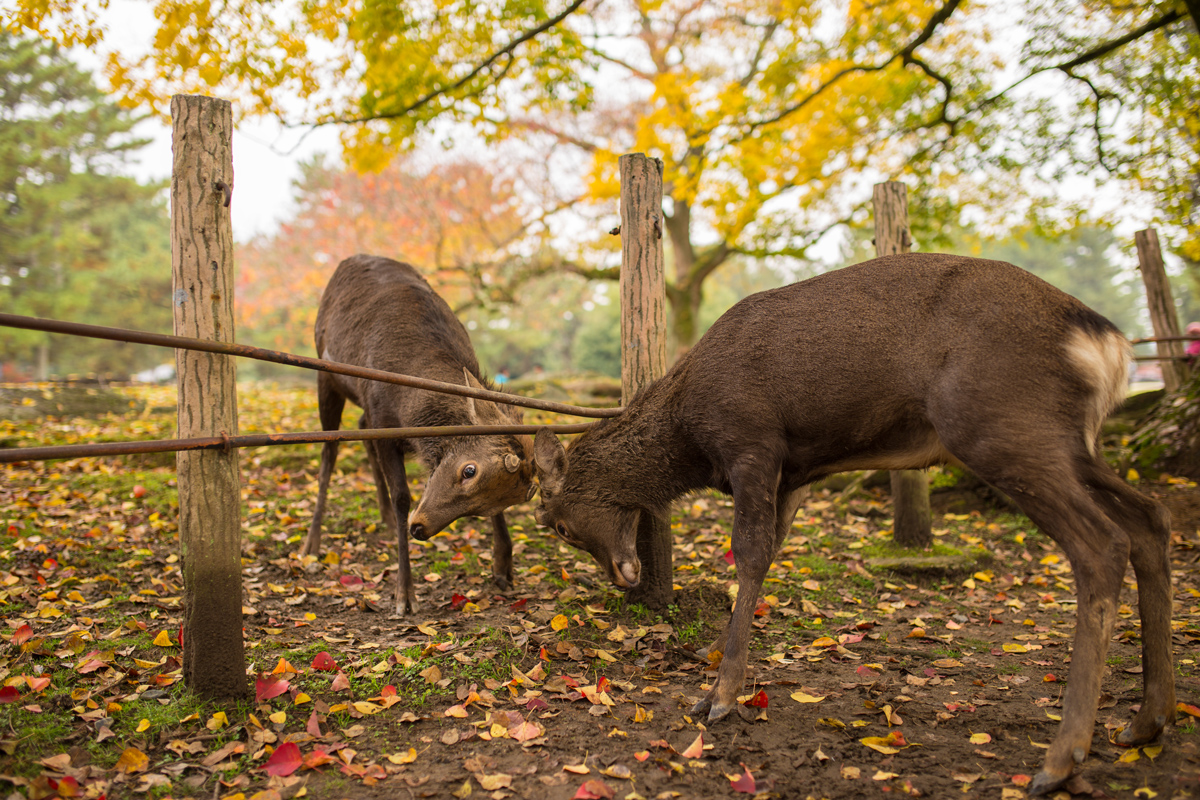 After wandering around Nara Park for nearly 30 minutes, we finally found a lone young deer. It looked so terrified at first, walked away shyly but then it stopped and turned its body facing us, gazing to senbei in my hand.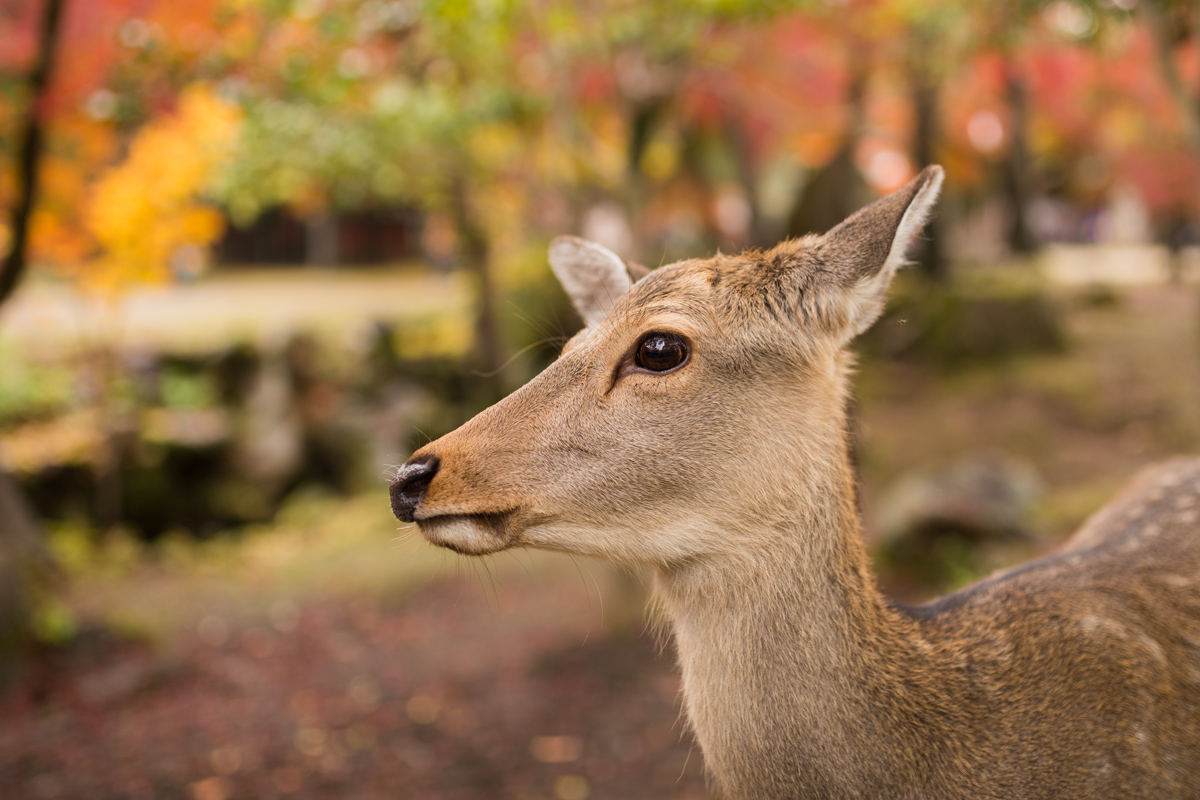 It sat on the ground quietly and enjoyed senbei by senbei. Poor little deer was cold and overlooked by  passerby. This kind of deer I wanted to spend "senbei" for. So I did find young deer one after another at quiet corner of the park to feed.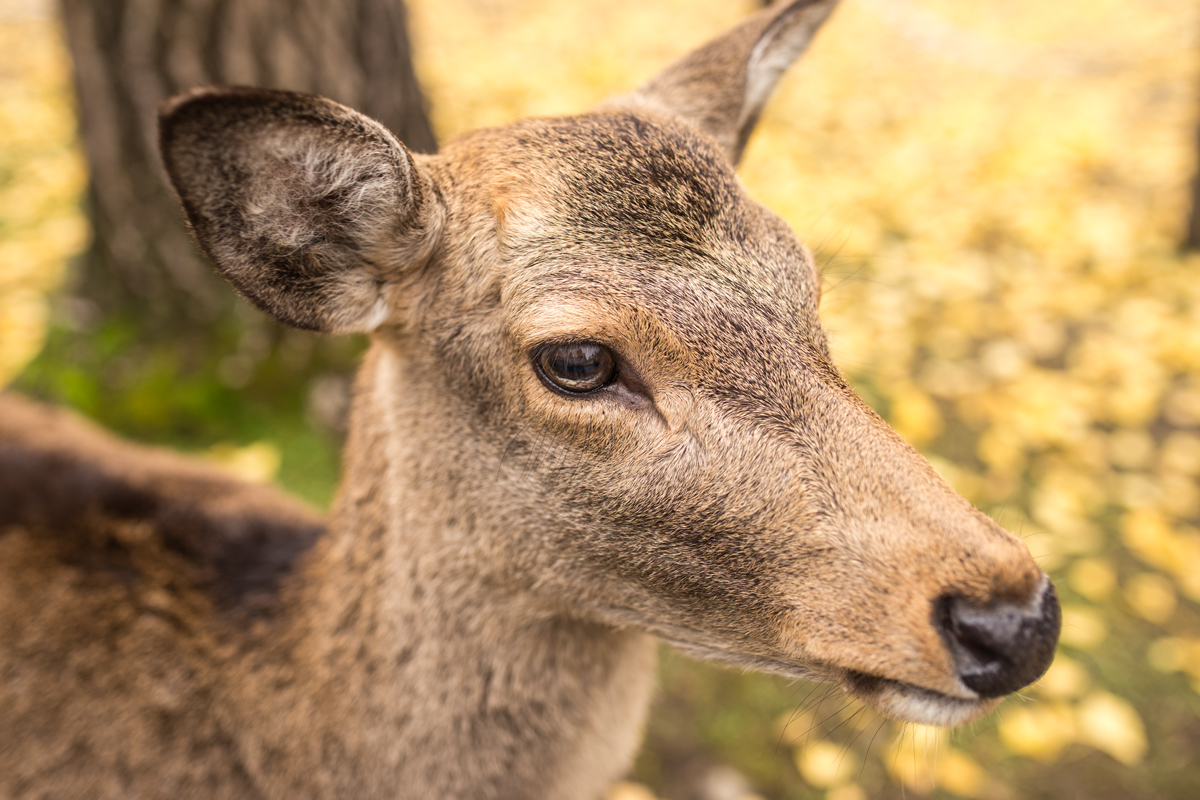 We then moved to Daibutsu-den or Big Buddha. Daibutsu-den is one of Nara Park's famous attractions. It is in fact the main attraction of the Park. Travellers around the world, however, are more interested in deer that know how bow asking for senbei.
Or perhaps it is because of the admission fee 500 yen to enter Big Buddha Hall, many prefer to skip. There were not that many people inside Daibutsu-den compare to Nara Park's front side.
There is one part of Nara Park that should not be missed in autumn: Ukimido Pond. It is a typical Japanese garden that looks gorgeous in autumn.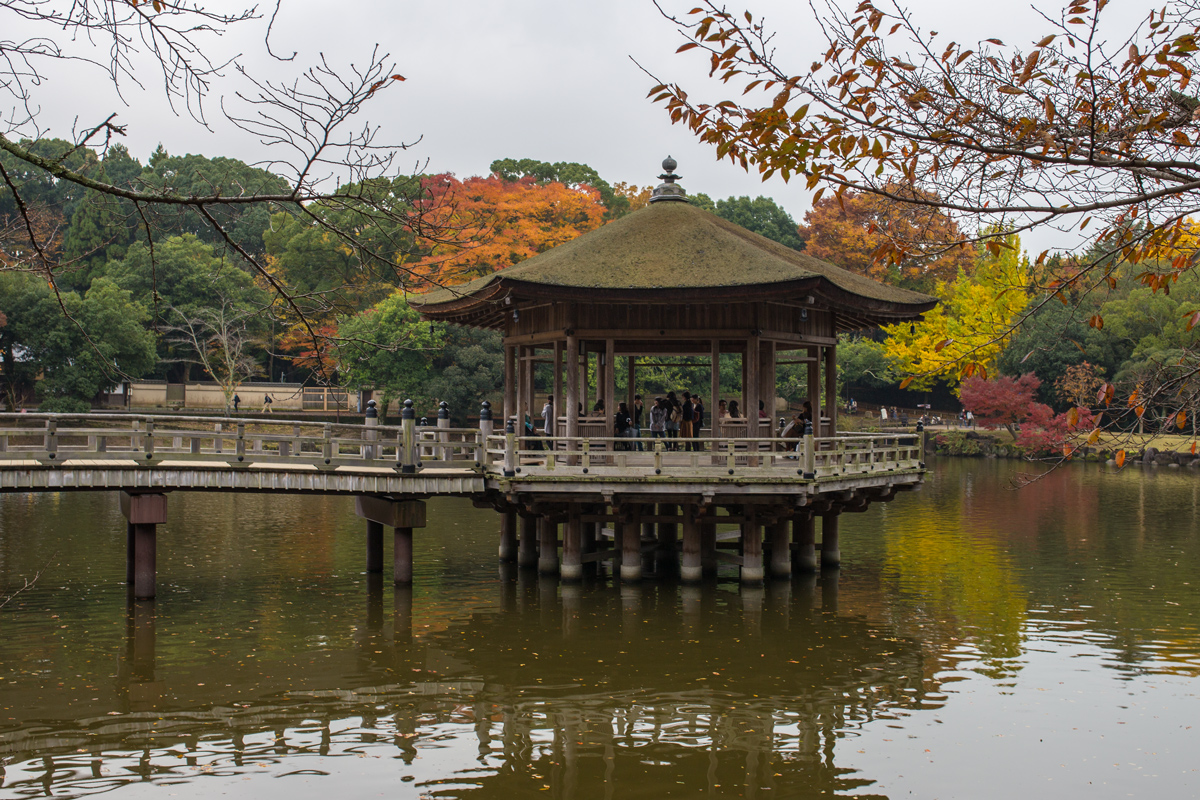 It took nearly three hours to explore Nara Park and we did not even see the entire Park. It's gonna take entire half day to explore Nara Park. Some other time may be.
Are you interested in visiting Nara Park and feed the deer?