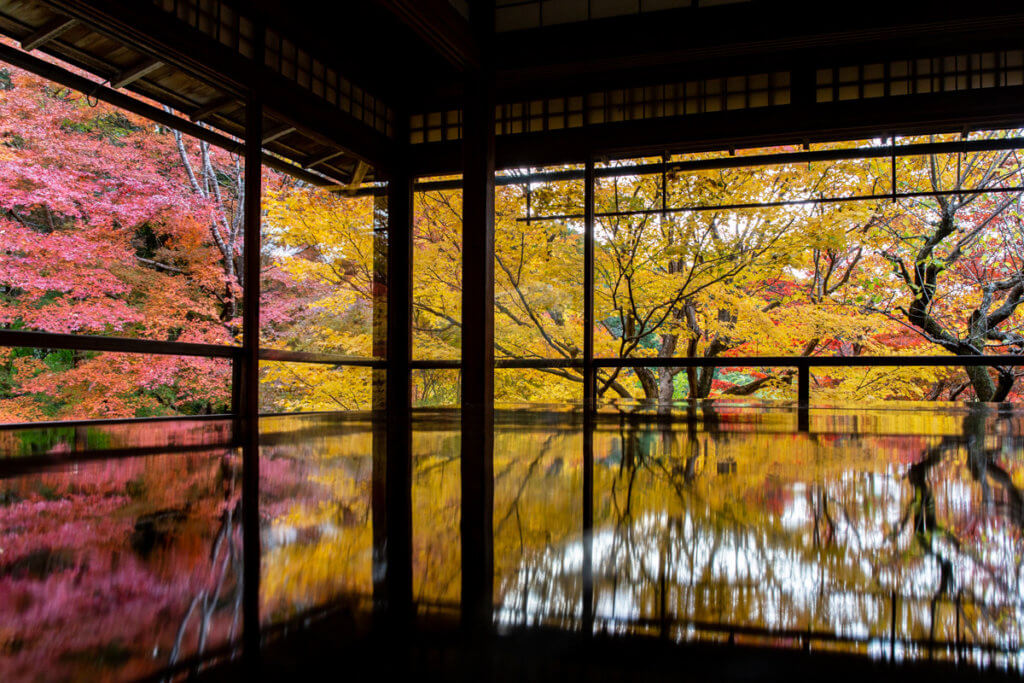 There are many temples with a stunning view of autumn in Kyoto. Rurikoin Temple excels amongst the best. What makes Rurikoin special, apart from its magnificent view, is that it opens for visitors only twice a year: spring and autumn. That's it. Because of its limited opening period, getting inside the Rurikoin temple is challenging for those who do not have enough time.
There are many tourists avoid Ruriko-in Temple while in Kyoto because of its location that is far from the Kyoto Station or Shijo Street. Second reason, (probably the killer mood) the entrance fee is so expensive: 2,000 yen, unlike most of entrance fee to most of temples in Kyoto. Another reason is: it will take at least two-hours wait to enter the Rurikoin temple.
So, Is Rurikoin Temple Worth a Visit? If you happen to be in Kyoto during spring or autumn, visiting Rurikoin is worth considering of especially if you are into photography. Rurikoin temple with the autumn foliage is one of the most photographed spots in Japan.
We've been to Kyoto several times but never had a time to visit Rurikoin Temple. We always prefer to visit the most popular sites located within Kyoto city center. This time we wanted something different. We've been seriously eyeing on Rurikoin Temple for the last few years and planned to visit it in autumn. Finally, we made it. Visiting Rurikoin what made our Kyoto visit special this time. The 2.5 hours wait was worth it.
Is Rurikoin Temple Off the Beaten Path? No, it's not off the beaten path. It's less popular for western tourists but it's one of Kyoto's autumn highlights for the local and asian tourists. It takes a little bit of an effort to enter the Rurikoin but it does not reduce people's interest to visit Rurikoin Temple.
The most photographed spot of Rurikoin temple is autumn foliage and its reflection on the table. People come to Rurikoin only to see and take pictures of this spot, then leave the place immediately. Because of so many people swarming this side of Rurikoin, there's a staff reminding everyone to leave the spot and give other people chance to take picture of the autumn foliage.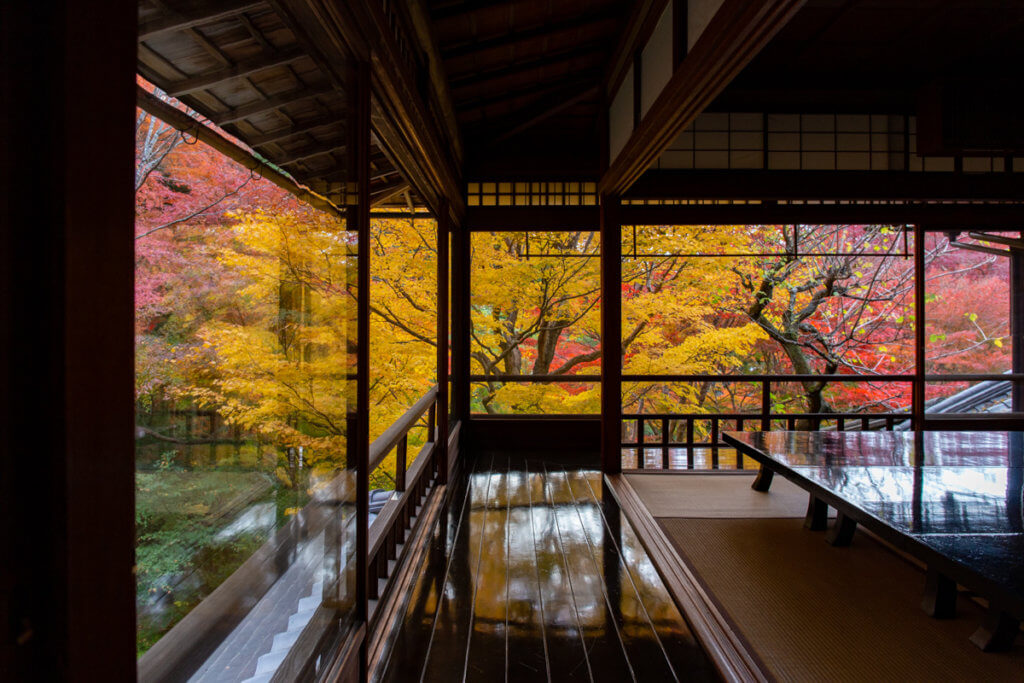 Is that view of autumn foliage the only beautiful spot in Rurikoin Temple? No, of course not. There are some other beautiful spots at Rurikoin temple like this side. It should not be missed.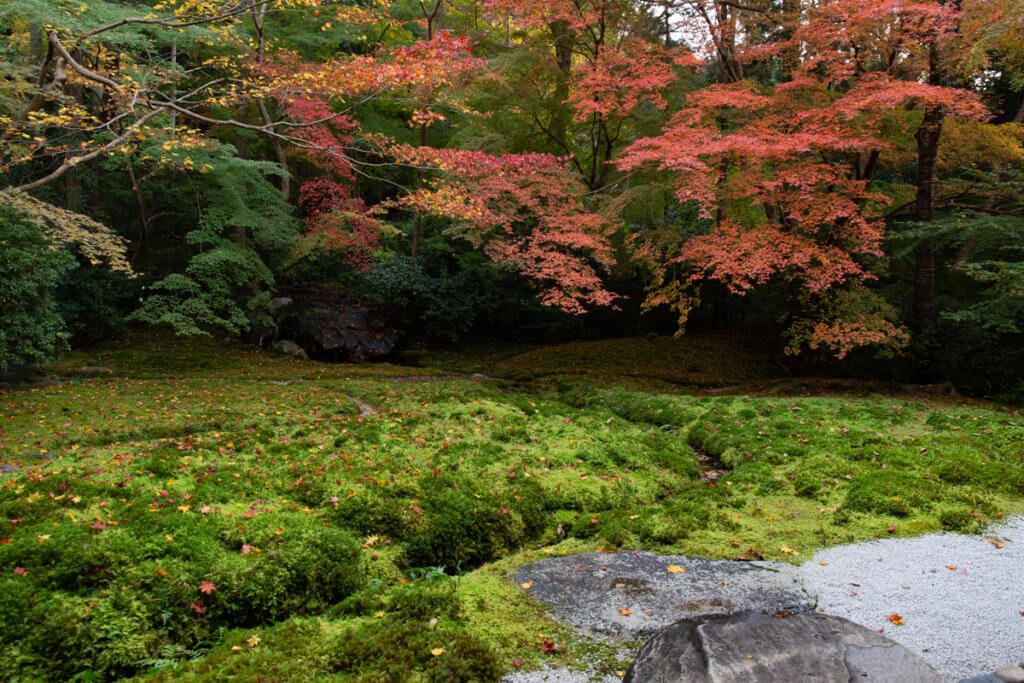 How Much Time Should We Spare to Visit Rurikoin Temple?
In autumn, during autumn foliage season, you will need to allocate more than six hours to visit Rurikoin Temple, especially if you come for a visit over the weekend. Within the weekdays, you will need to spare four hours to be able to enter Rurikoin temple.
Why it takes a lot of time just to visit the temple? Here's I calculate the time: it will take an hour journey from Kyoto Station to Rurikoin temple or 40 minutes if you depart from the Gion-Shijo station. It will take more than two hours to wait for the entrance time. Then, going around the temple itself will take about 30 minutes.
How to Reach Rurikoin Temple?
Rurikoin Temple is located near Mount Hiei, northern Kyoto. It's a bit far from Kyoto city centre. Be prepare to allocate ample time to/from Rurikoin Temple.
From Demachi-yanagi Station, take Eizan Electric Railway heading to Yase-Hieizanguchi to Yase-Hieizanguchi station. From Yase-Hieizanguchi Station continue by 5 minutes walk.
Alternatively, take Kyoto bus from Kokusaikaikan station to Yase ekimae then continue by 7 minutes walk from the bus stop.
I personally prefer taking train because Kyoto traffic is unpredictable nowadays. Autumn foliage season is one of the peak seasons. Traffic can be bad at some places.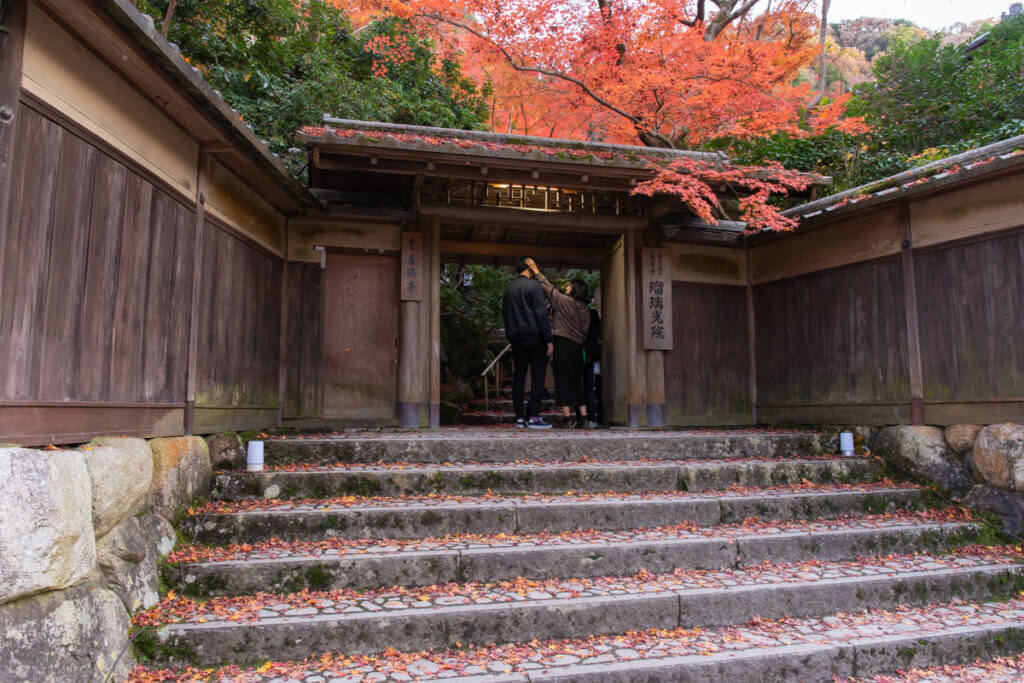 How to Get the Ticket? Can We Purchase It Online?
If only we can get Rurikoin temple entrance ticket online, our lives would have been much easier. We would have more time to go around. Unfortunately, that's not the case. Because of the horde of the visitors, getting inside Rurikoin temple is strictly controlled. Buying ticket can only be done on the same day of the visit at the ticket tent which is located 5 minutes walk from the temple.
The ticket will show the entrance time. You can only enter Rurikoin temple at the time shown on your ticket. Never lose the entrance ticket, because it'll be checked later before you start making queue to enter the temple.
Around 15 to 10 minutes before the entrance time, you should go back to the ticket tent and queue from there. There will be a staff taking you (or lead your way) to the temple. You'll need to wait in front of the temple before allowed to enter the entrance gate. The wait will not be long, it will take 5 minutes. The entrance gate and the path to reach the main temple are rather small, so the staff need to make a way for people to get out first before allowing others to get in.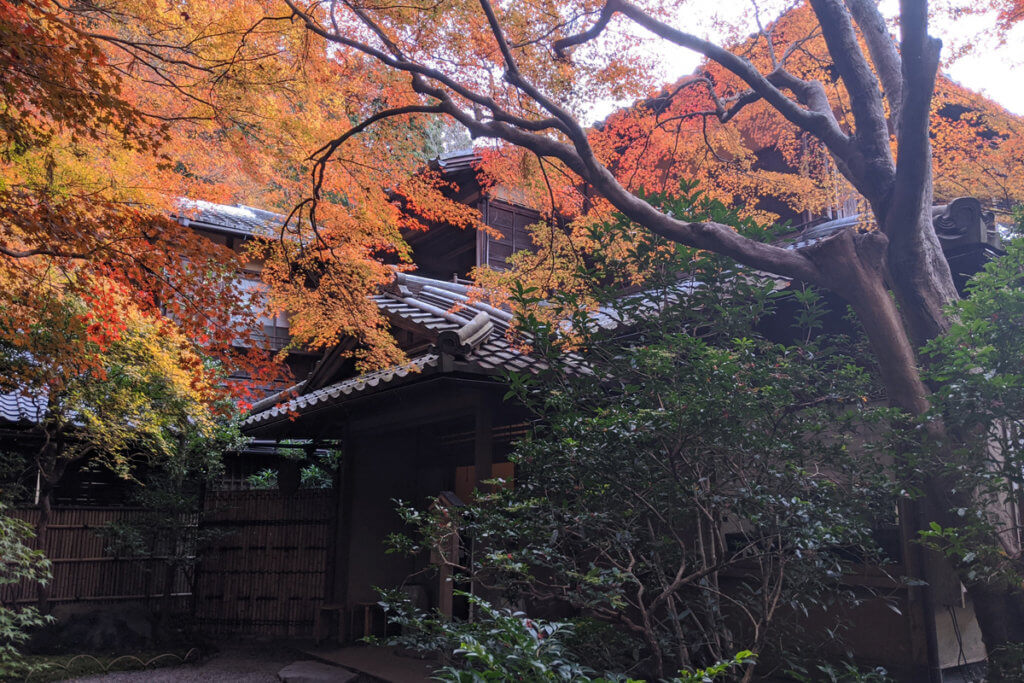 When is the Best to Visit Rurikoin?
Rurikoin Temple has a spectacular view during autumn foliage. It is, however, not easy to tell when is the best time to visit Rurikoin temple in autumn. This time we relied on our luck and we were lucky enough to arrive at Rurikoin temple when all the maple leaves turn colour. A few years ago, all leaves had fallen down on the ground by end of November. This year, autumn foliage were at their best by end of November.
How about the best time to visit? I usually say "come early and queue before the opening hour" but for Rurikoin Temple, honestly, I cannot be sure. It's because there's a limited number of people allowed to enter the temple at a specific time and there are so many people coming to the temple regardless how early you arrive there.
For pictures taking, the best time to visit is by midst of the day and before 0330 pm. It's difficult to take pictures of the autumn foliage and its reflection without a proper sunlight.
Can You Take A Stroller Inside Rurikoin Temple?
Stroller is not allowed to enter Rurikoin Temple. You'll be asked to leave the stroller outside the temple.
There are stairs to reach to the main temple, so you cannot use the stroller within the complex anyway. You can still use the stroller for your kids outside the temple.
If you are in Kyoto during spring or autumn foliage season, will you visit Rurikoin Temple? Do you think it is worth a visit?