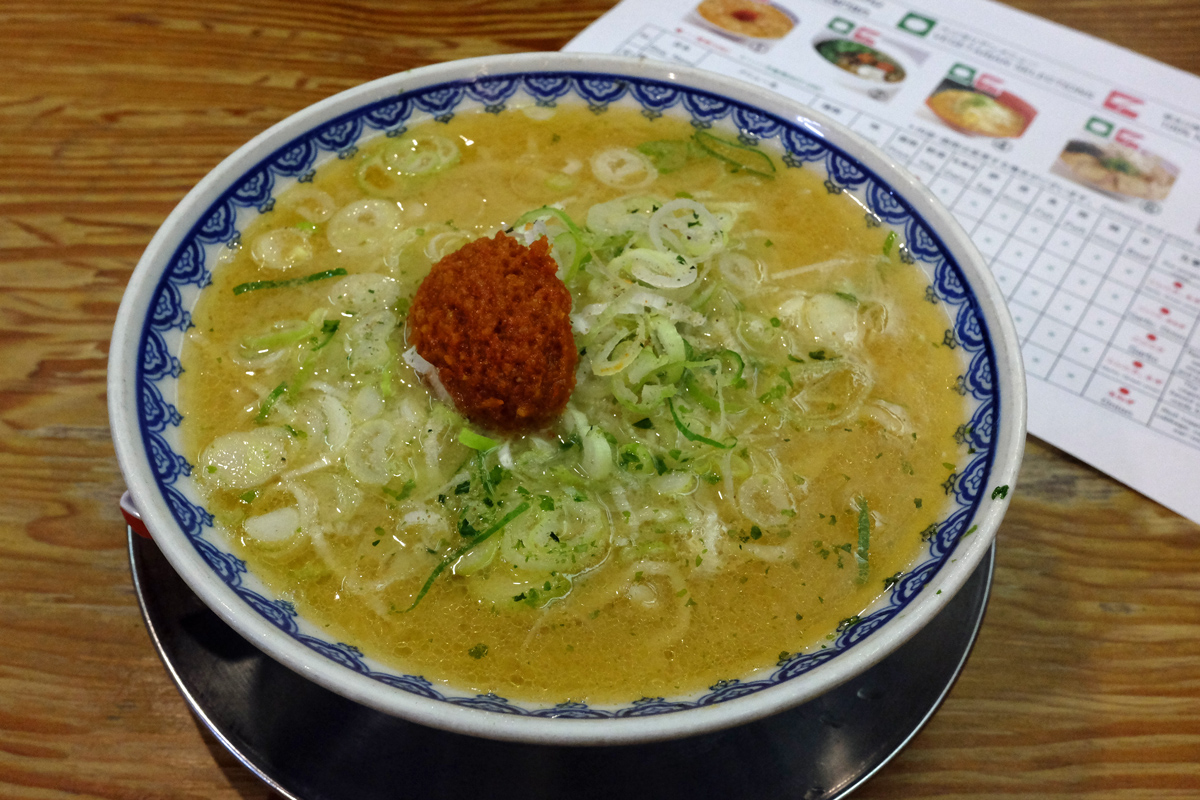 Winter may have long gone, spring is leaving and temperature rises fast but there is no reason to leave ramen, the Japanese noodle soup behind. Ramen is an all seasons food here in Japan be it in the middle of summer heat. There is no perfect time to enjoy ramen than today or right now.
It is believed that ramen is originated from China, brought to Japan many years ago.  "Sina Soba" or China Soba what ramen was called until 1950s. The word ramen is written in katakana (Japanese alphabet for foreign words) instead of kanji, although ramen itself has kanji writing but it is rarely used.
Ramen is widely available around Japan and there is a variety of tastes. Ramen tastes heavily on its soup where the source of the flavour is. While noodle component cannot be underestimated, it is the broth that distinguishes good quality ramen from other. The soup relies heavily from the broth which is made from pork bone or soy sauce or miso.
The characteristic of the taste in one city to another usually varies, depending on geographic location.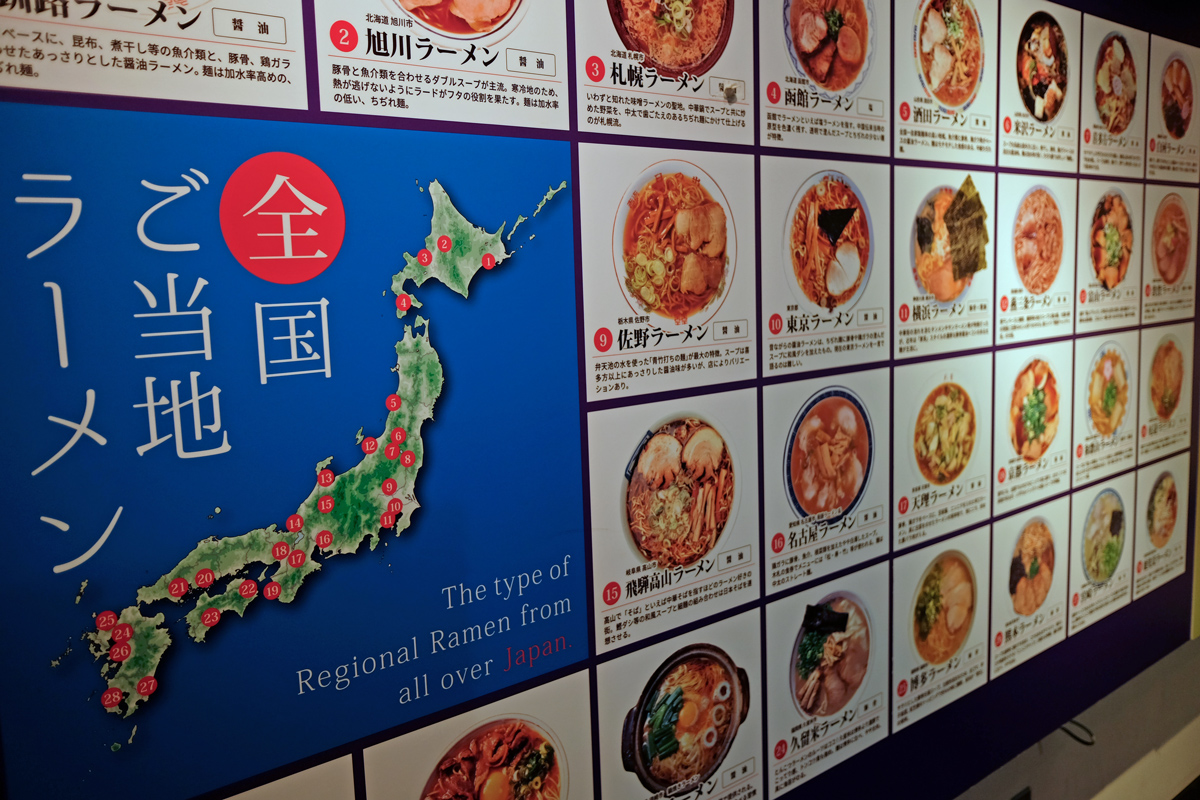 Going around Japan solely for ramen may not be good idea no matter how well connected Tokyo is to other cities in Japan. So, when the need to taste different type for ramen surfaces, there is no better place to go to than ramen museum in Shin-Yokohama. Not only ramen museum is easily be reached from Tokyo but it caters many types of ramen including vegetarian ramen. Ramen Museum is popular amongst the local and tourists visiting Tokyo. It is always crowded especially at 11am to 3pm over the weekend.
Ramen Museum is located in alongside many shops. It does not have special poster or banner other than this noodle and chopstick.
Orders are made from vending machine located in front of each restaurant. Menu is written in Japanese and has no pork, veggie and chili logo on special menu. Once the money is inserted and menu of our choice is clicked the machine will release a ticket to be given to the waitress.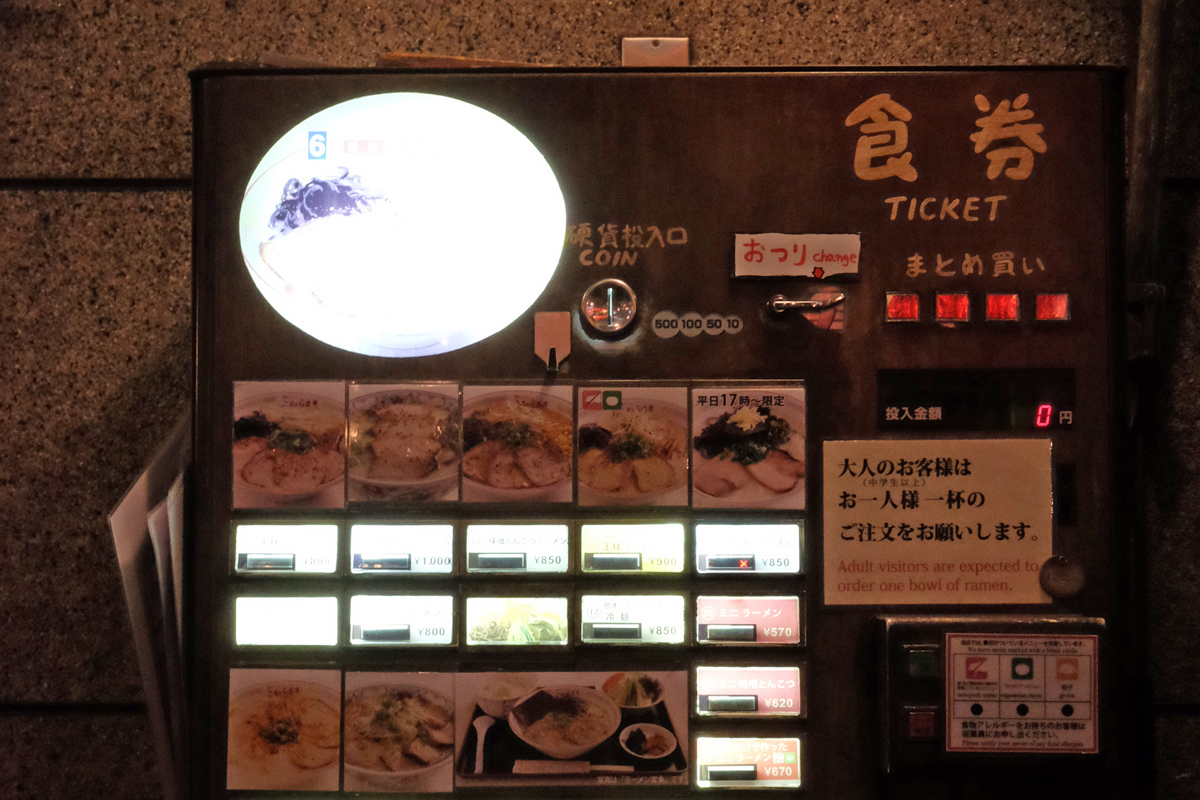 Every restaurant offers different types of ramen. There are only five restaurants however offer vegetarian and non pork ramen. There is a logo of no pork and vegetable for vegetarian ramen. It is so tempting to try as many ramen as possible. A challenge that rarely anyone can meet. The first time we came to the Museum, we thought of only ordering one portion at each restaurant but that was not allowed. Each walk-in customer must order one ramen bowl at least. Sharing the dish is not allowed.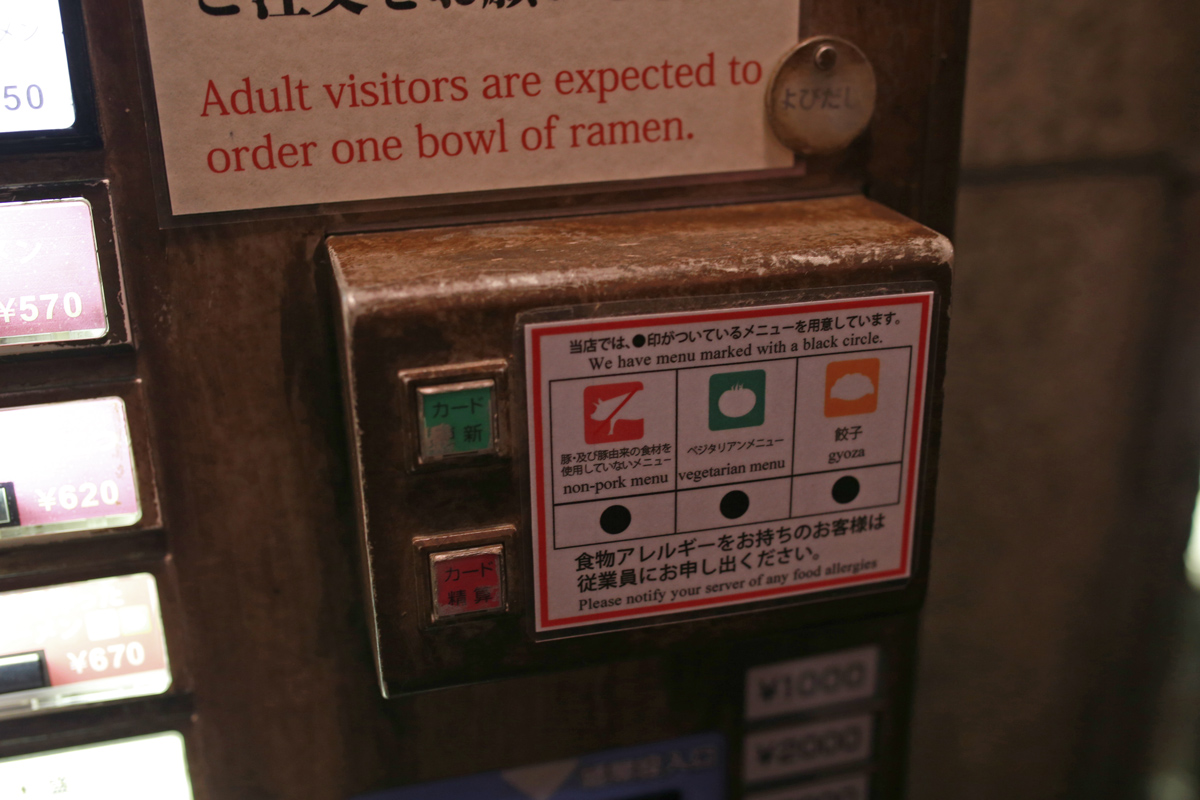 Because of our food restriction, the Ramen Museum in Shin-Yokohama will always be our number one choice. In Tokyo, there are some places offering vegetarian and non pork ramen but the soups are often too weak of a taste. As simple as it looks like, making ramen soup is not an easy job. It takes many ingredients to produce a rich flavour ramen soup. Meat and fish bones are often the main source of the taste without which ramen will lose its soul.  Surprisingly, in Ramen Museum vegetarian ramen always taste insanely delicious and rich in flavour without using any meat and fish bones for the broth. Vegetarian ramen broth available here are made by using miso, soy sauce and soy beans.  That's  something that only Ramen Museum in Shin-Yokohama can offer. The broth is prepared without using any meat neither fish yet the flavour is still there. There are five vegetarian ramen to choose from the museum but the one with soybean based soup excels amongst other vegetarian ramen.
Soybean based soup vegetarian ramen tastes slightly salty with rich garlic aroma. Rich yet it is not overpowering, just about perfect taste. The chashu is made from soybean.
Miso based vegetarian ramen is equally delicious to soybean based ramen. It's not purely vegetarian as the noodle is made by using eggs.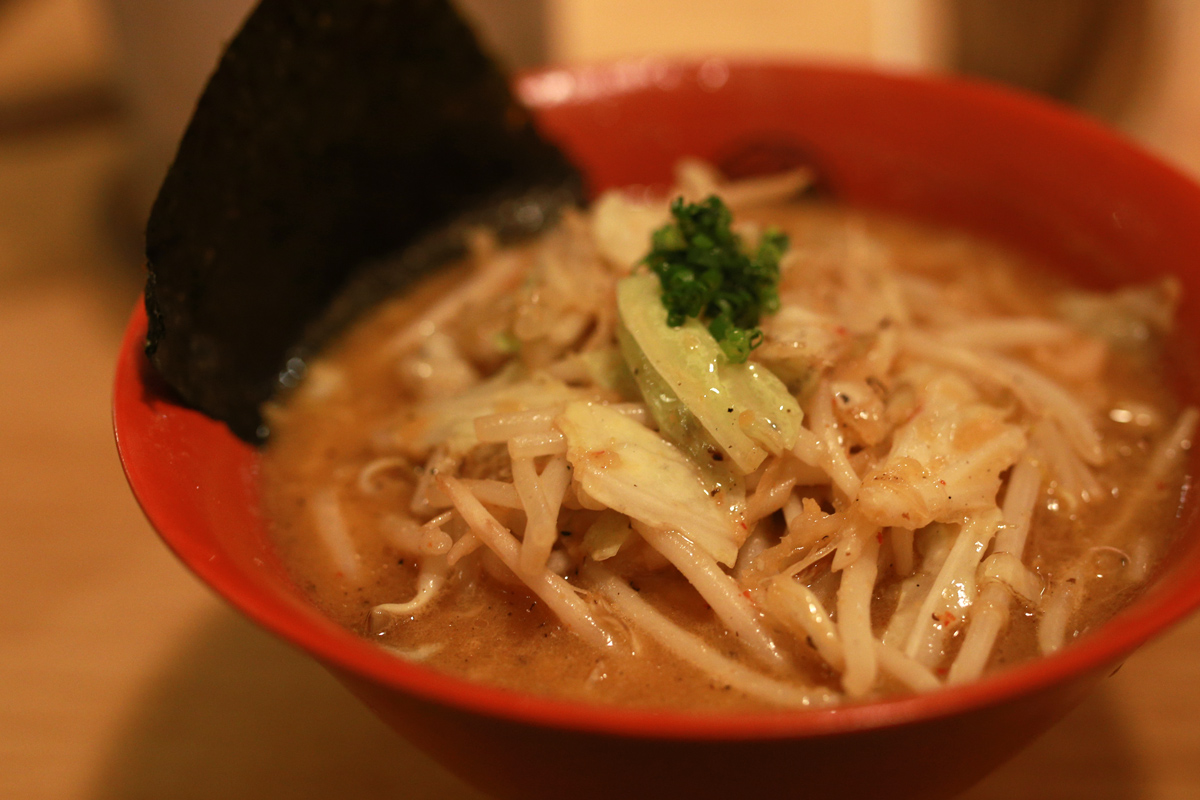 Another miso based ramen that has rich taste is offered by Ryu-Shanghai. Not only the ramen comes in huge portion that will keep us strong enough to skip dinner, it has chili sauce that complement the taste. The chili sauce may be a little bit overpowering for those who cannot cope with spicy food.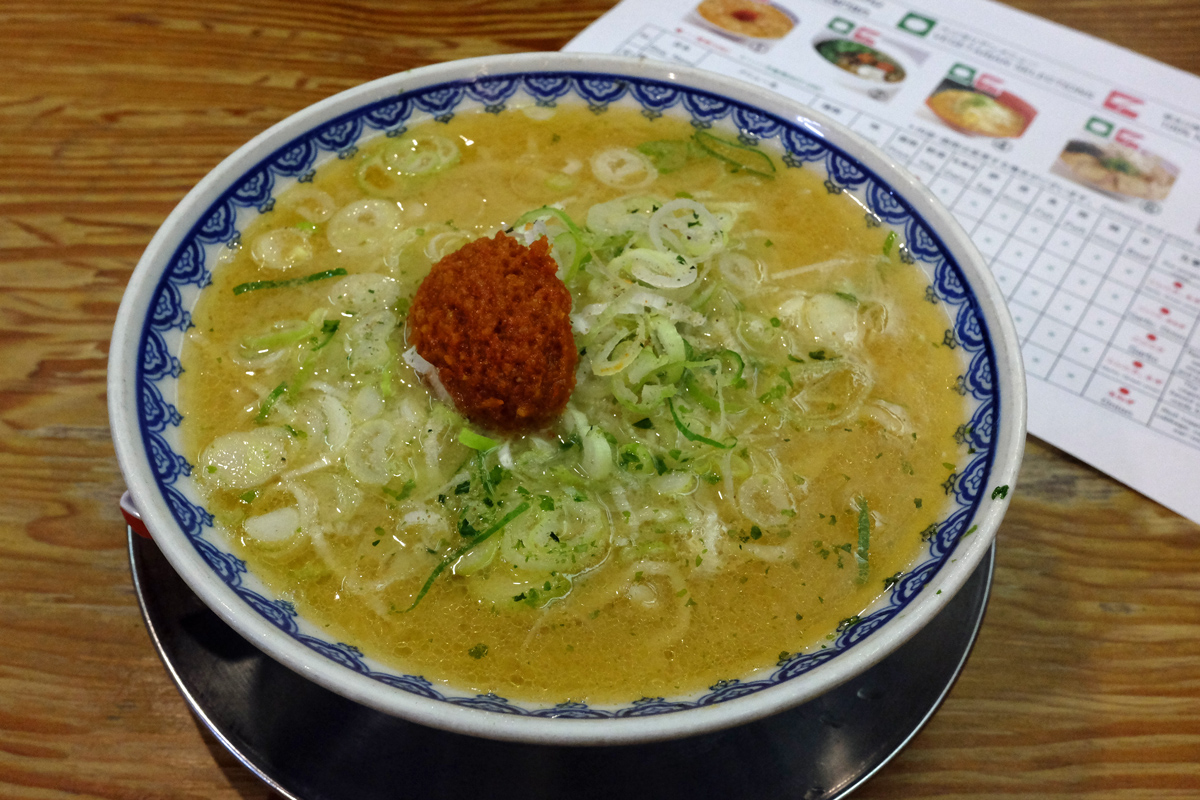 The Ramen Museum gives a glance of Japan's old days. The shops are designed in resemblance to the past, giving a sense that ramen is part of Japanese culture that evolves alongside the lifestyle. Sweets shop selling typical snacks and toys that can be found easily in Japan.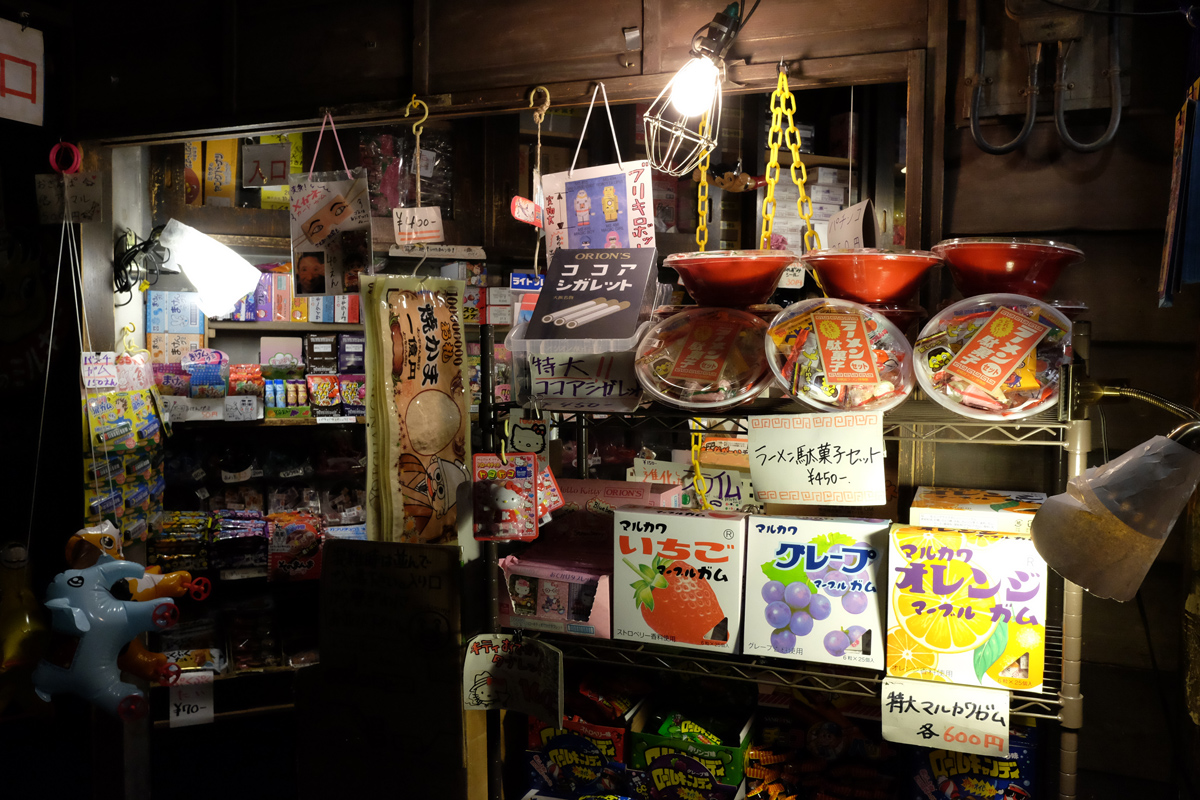 Public bath in the old days looks like this. Unlike nowadays, each locker has kanji name equips with key.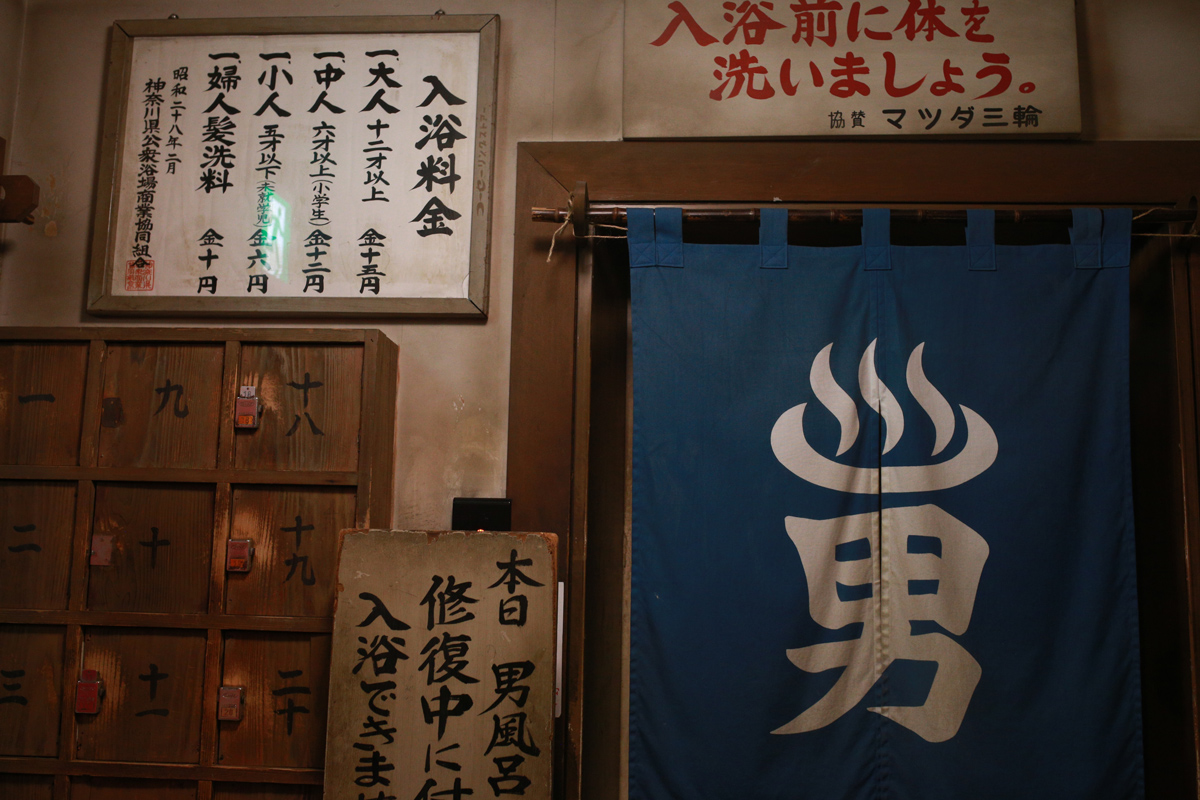 Taking a stop at real estate agent window is worth the time. These brochures are the proof that real estate in Japan once are not as frantically expensive as it is nowadays.
A souvenir shop is located behind the entrance gate of the Museum. It offers different types of instant ramen, fridge magnets and other gift items.
Vegetarian and halal instant ramen for those with food restrictions.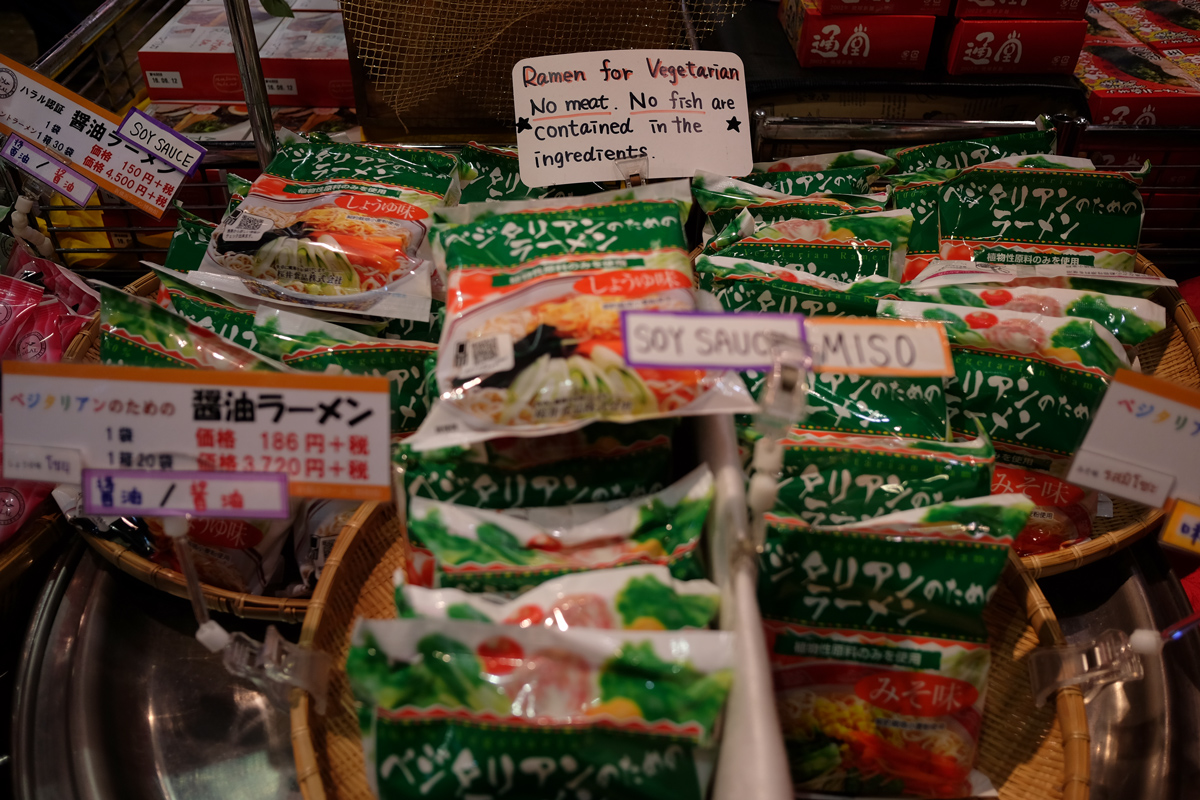 A visit to Ramen Museum is not just about ramen. It's also a glance to a life of Japan in the old days.
Practical Information: 
Getting There from Tokyo: Taking a Shinkansen is the perfect if you have a JR pass. From Shinjuku-sanchome or Shibuya, take Fukutoshin-Line/Tokyu Toyoko Line, stop at Kikuna then change to JR Yokohama Line and get off at Shin Yokohama station.
Admission Fee: Adult 310 Yen, children and senior citizen 100 yen, below 6 years old is free admission.
Same day re-entry into the museum is permitted. Let the staff know that you are planning to re-entry the Museum then the staff will stamp the back of your hand. The staff will check the stamp later when you are about the re-entry the Museum.