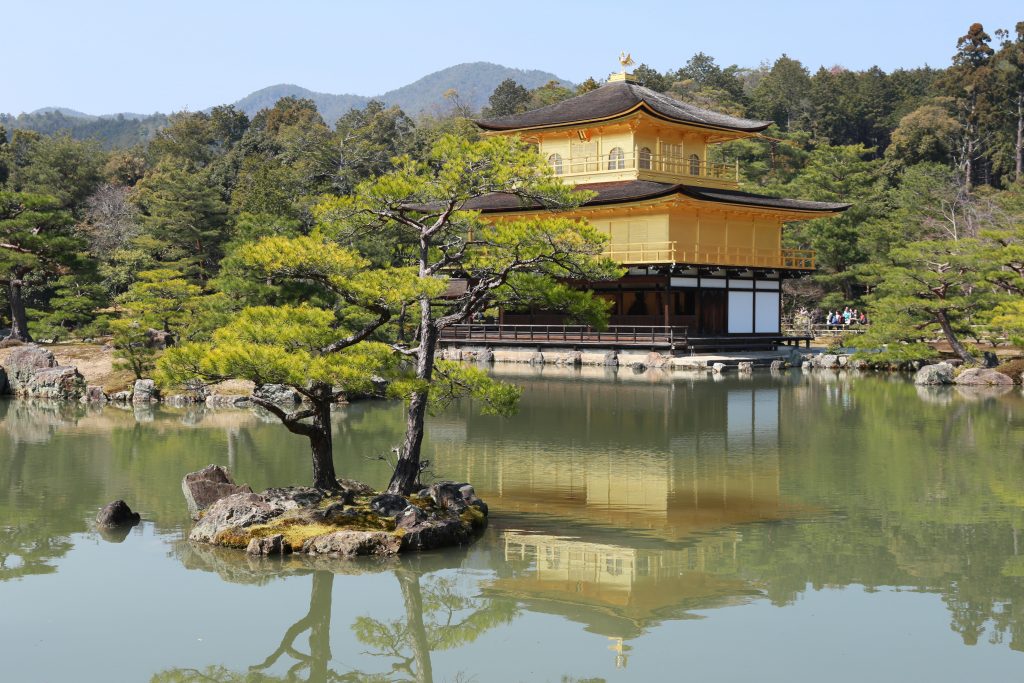 Golden Pavilion or Kinkakuji temple is zen Buddhist temple located in northern Kyoto. Kinkakuji is a symbol of Kyoto  and part of UNESCO World Heritage Site. It is famous for its golden roofs and has been regarded as one of the most beautiful temples in Japan. It is beautiful all year long. On a bright summer day the golden colour stands out in lush greenery. When snow hits the earth, Kinkakuji's golden colour makes a great picturesque of a golden coloured temple surrounding and covered by white snow. As one of must-visit place in Kyoto, the Golden Pavilion is always busy with visitors both international and domestic.
We went to Golden Pavilion in early spring right before sakura bloomed.Our trip this time was a special time because my mother came for a visit. She always wanted to go to Kyoto and visiting Golden Pavilion was on her list. It took us more than five minutes walk from the main entrance to the Golden Pavilion. We took different path from the usual entrance as my mother was on wheel chair. Access for wheel chair is available within the area.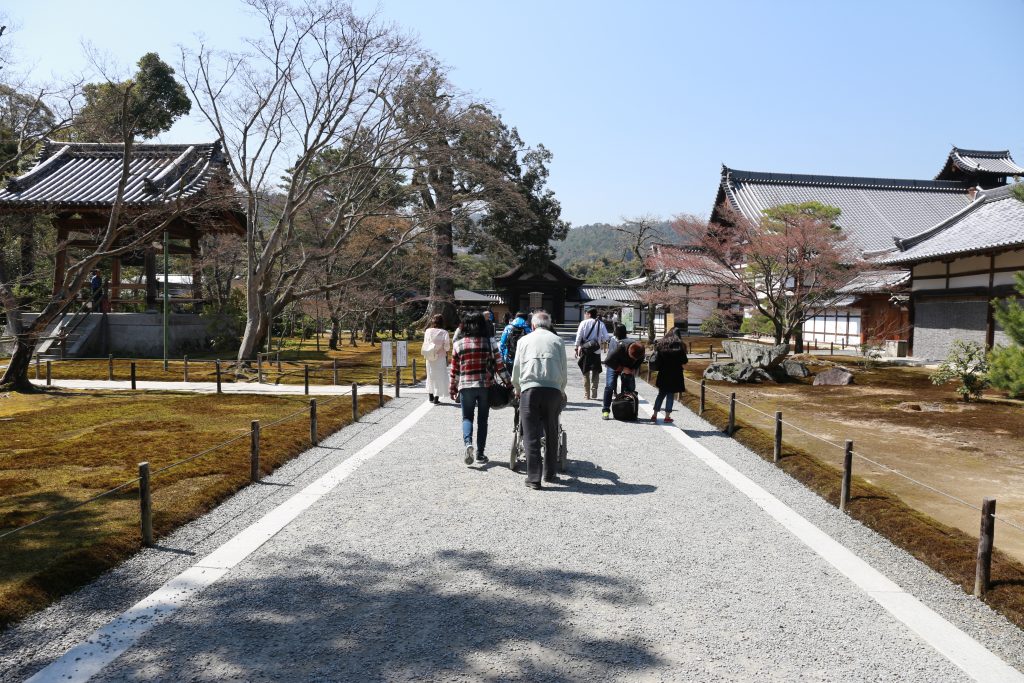 It was not that crowded when we arrived at the Golden Pavilion. However,  we still needed to wait for our turn to take picture of the temple from the most popular photography angle: in front of the pond.  We could capture the Golden Temple, its reflection, the tree and its reflection.
Each floor of the Temple has different structure but only second and third floor are in gold coloured.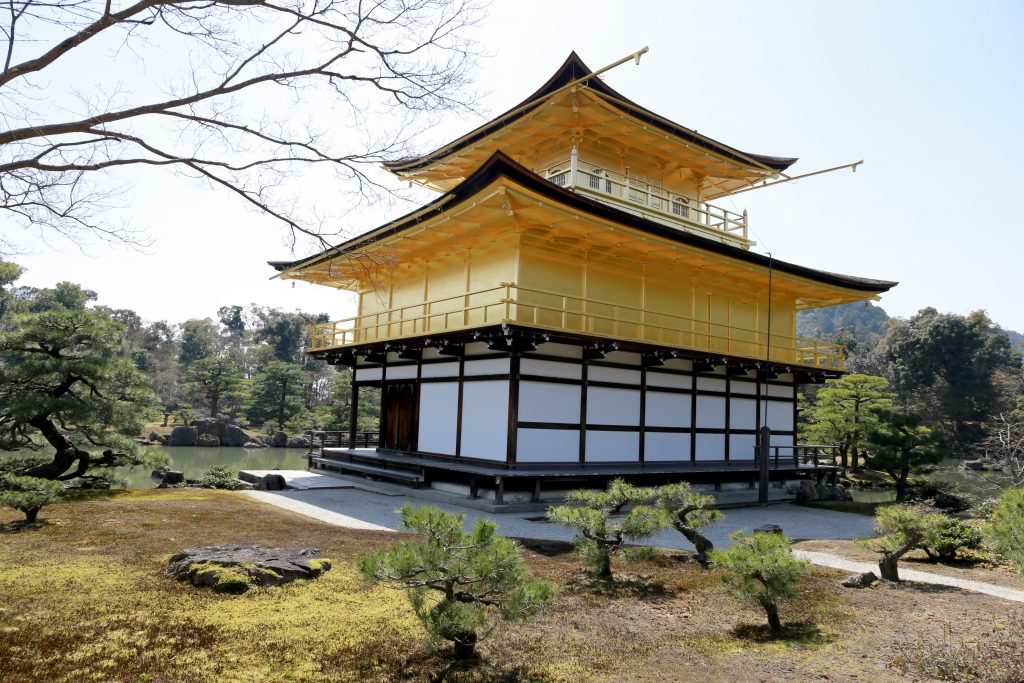 Golden Pavilion is  most photographed with snow covering its roof but on spring day such as this one the beauty is evenly matched.
In a spring time like this (or in summer), it is best to visit this temple after 10am because bright sunshine will reflect the temple's gold colour on the pond.
TIPS: 
Getting there: take Kyoto City Bus number 101 or 205 from Kyoto station or take Karasuma subway line to Kitaoji station.
The Golden Pavilion opens at 0900 – 1700, entrance ticket: 400 Yen