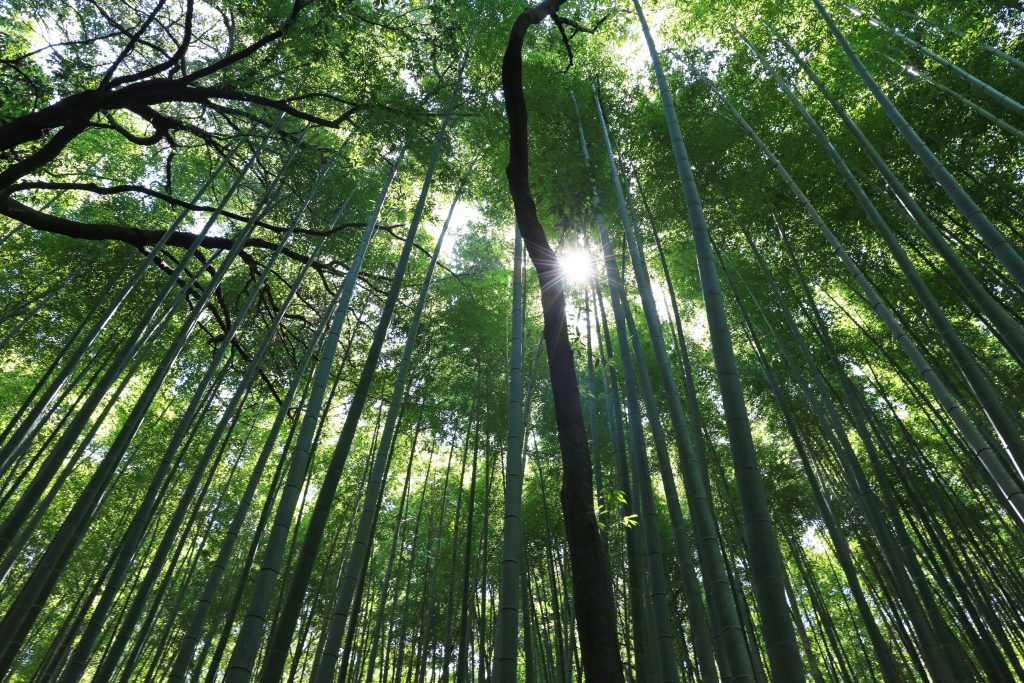 Bamboo grove is one of most photographed scene in Kyoto for a strong reason. It is the most beautiful woodland on earth and one of must visit place before you die. The soaring stalks of green bamboo stretch along the walking path (500m) makes a stunning view, drawing admiration to every single visitor.
We went to Bamboo grove early morning of spring, the busiest time of the year in Japan. The bamboo grove is located within the same complex as Tenryuji Temple, one of UNESCO World Heritage sites in Kyoto. So our first stop point was Tenryuji temple, which is also famous for its beautiful natural surrounding. One of famous photography angle of Tenryuji temple is this pond.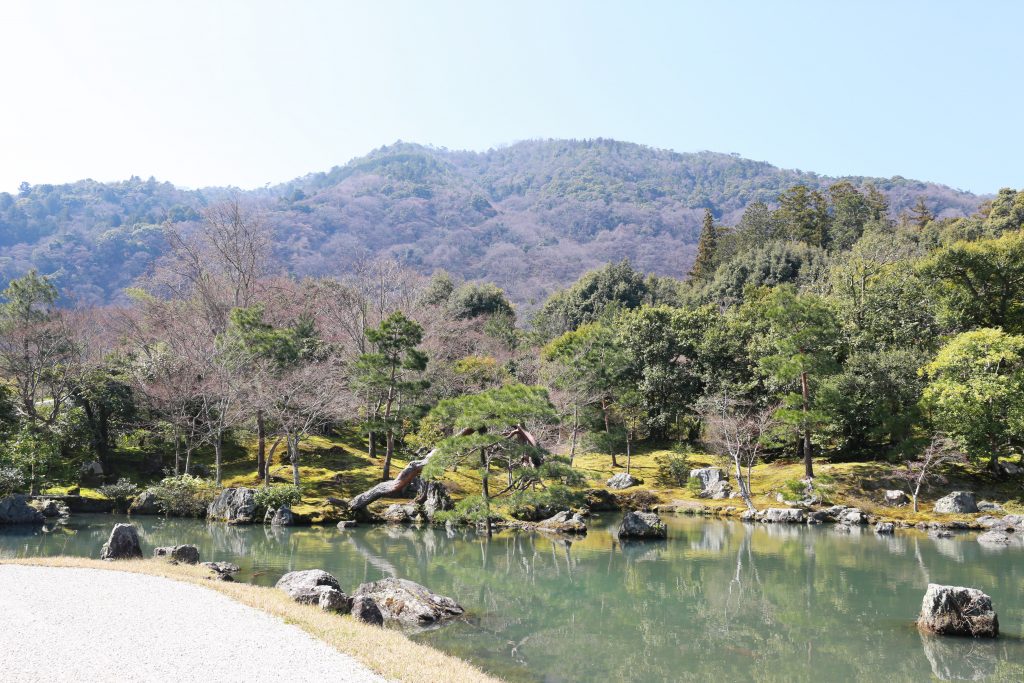 We did not enter the building but continued walking up to the bamboo grove while exploring the surroundings.  We passed Sakura trees that were not in full bloom yet except this one. Sakura always draw everyone attention and this one was not an exception. Our hope to capture this sakura tree without people vanished after nearly five minutes of waiting. We decided to capture its upper part only.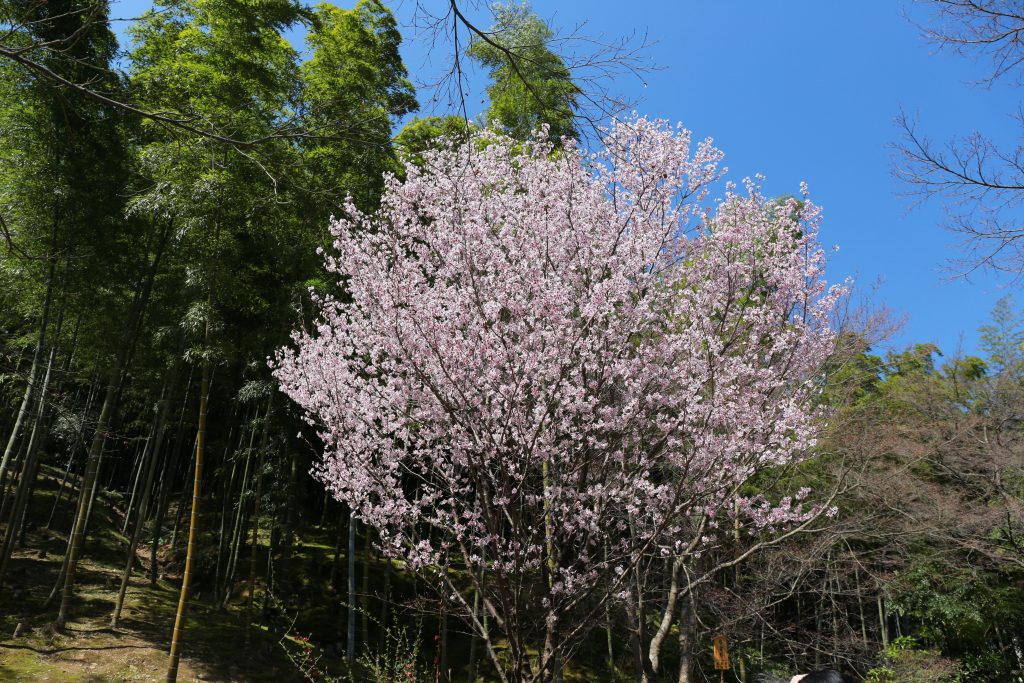 It took a minute walk after ticket counter of the Bamboo Grove, then we awed in wonder for the beauty before our eyes. The pictures and words alone will not able to describe how gorgeous Bamboo Forrest is.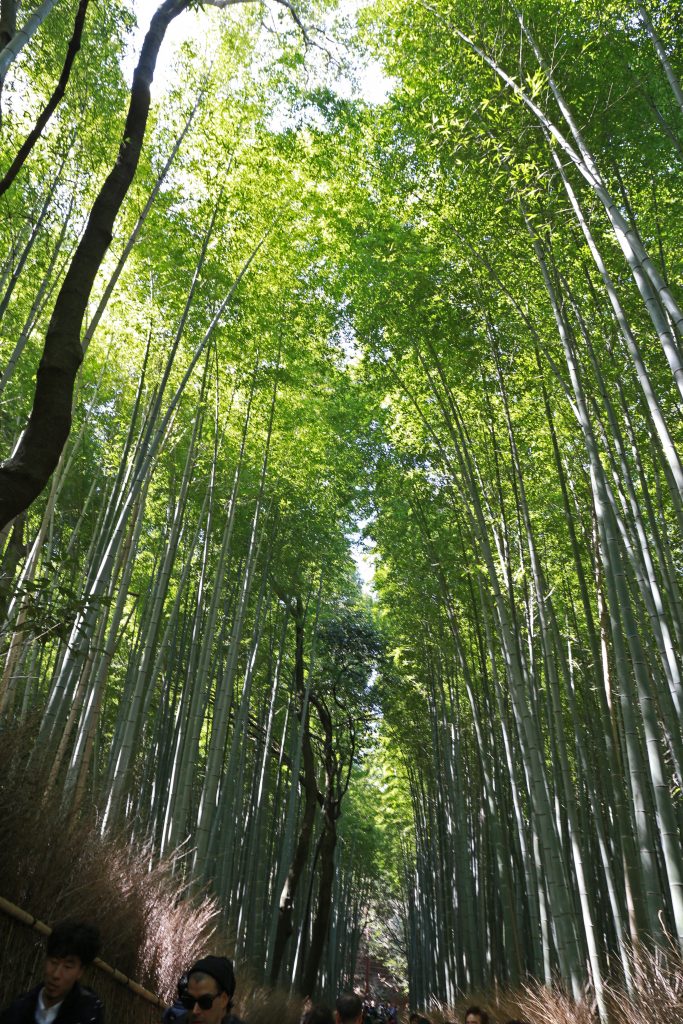 We stopped over 15 minutes to wait the crowd to ease but more people came (even on bicycle and rickshaw). We continued walking after realising our wish unlikely be granted. Then we came across this bride posing for pre-wedding probably. Everyone else stopped unwilling to destroy the bride's dream for having a picture of her life. Curious tourists such as we were taking picture of this beautiful bride.
I wasted no time posing at the same spot as the bride before other tourists found out this quite spot. I was as happy as the bride.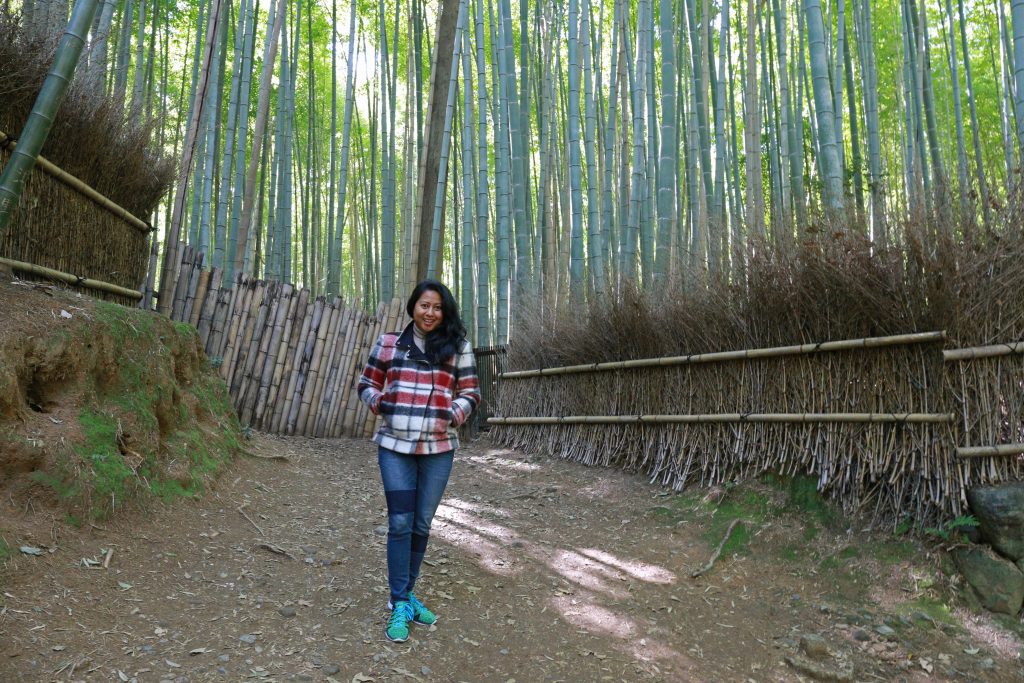 We then went out from Bamboo Forrest from exit path heading to the main road where restaurants, souvenirs and cafes are lining up. This time we did not stop in any of restaurant/cafe, mindful of the time. We headed toward bridge and sat there for awhile just to enjoy the stunning scenery. Togetsuke bridge is also a famous spot in Arashiyama area.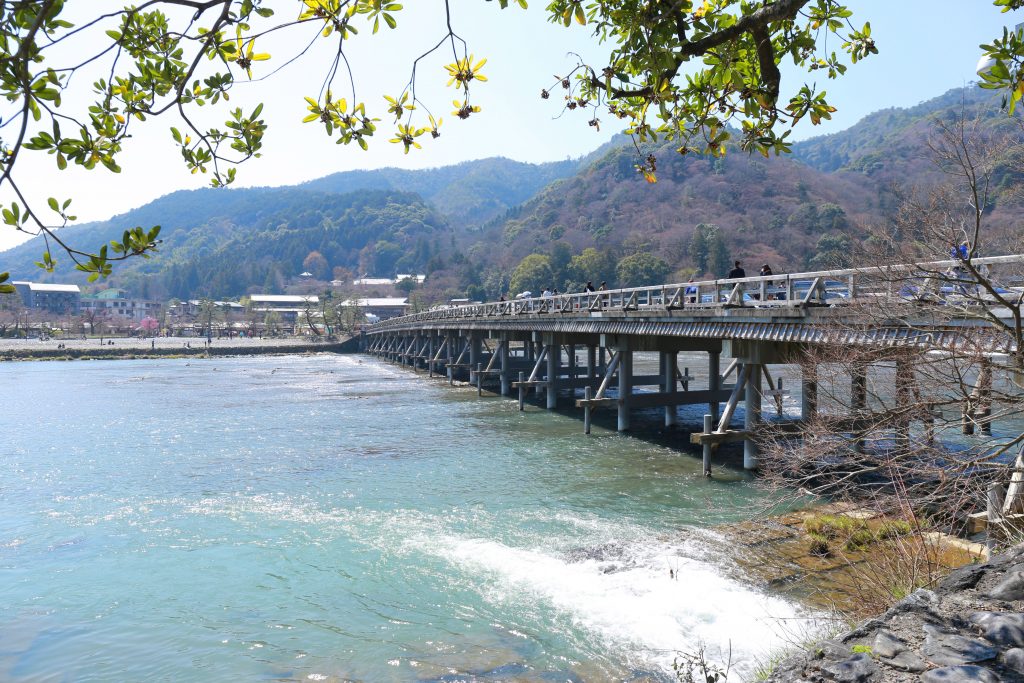 Bamboo Grove stole my heart. I plan to come back to this place within this year when all maple leaves turn to red.
Practical Information about Arashiyama Bamboo Grove
The fastest way to get to Arashiyama Bamboo Grove is by JR Sagano Line from Kyoto statio, stops at Saga-Arashiyama station then walk (toward your right from main exit of the station)
Opening hours: 0830 – 1730, entrance ticket : 500 Yen
Best time for visit: all year long
The Bamboo Grove is accessible for person with wheel chair who travel with companion/assistance. There are still some stairs to go through from Tenryuji Temple to Bamboo Grove area with make it impossible for a wheel chair person to travel alone