Our short trip to Seoul was an impulsive decision rather than our usual carefully planned trips. So instead of planning to visit here and there, we were very relax on our itinerary and chose most highlighted places in Seoul: palaces, traditional village and experience taste of Korea. For us one and half days was good enough for wandering around the city.
Joining free guided tour at some palaces was really good decision. Not only it taught us about Korean culture, it also gave us a sense of how royal family lived centuries ago.Without such guide, the palace would only be beautiful background to our travel pictures.
Here are most famous palaces that we visited in Seoul:
Gyeongbokgung 
Gyeongbokgung is the most visited place amongst other four famous palaces in Seoul. What interest tourists the most is changing of guard at the first gate of the palace. Taking picture with the guard is allowed as long as we don't ask them to pose or say "cheese".
We joined an hour free guided English tour around the place for free. It was nice to know the story behind this beautiful palace and how royal family lived back then.
Second gate of Gyeongbokgung
Gyeongbokgung was destroyed during Japan's invation in 16th century and restored in early 19th century. Gyeongbokgung remains the most beautiful and biggest palace complex amongst all others.
Direction:  Subway line 3 to Gyeoongbokgung Station, take exit 5 or subway line 5 to Gwanghwamun station exit 2.
Changdeokgung 
Changdeokgung palace cwas listed in UNESCO World Cultural Heritage Site in 1997. This palace is located in huge complex. It is known for its beautiful architecture that was built in harmony with its natural surrounding. Changdeokgung was the second palace built after Gyeongbokgung and most favoured by many princes in Jaseon dynasty.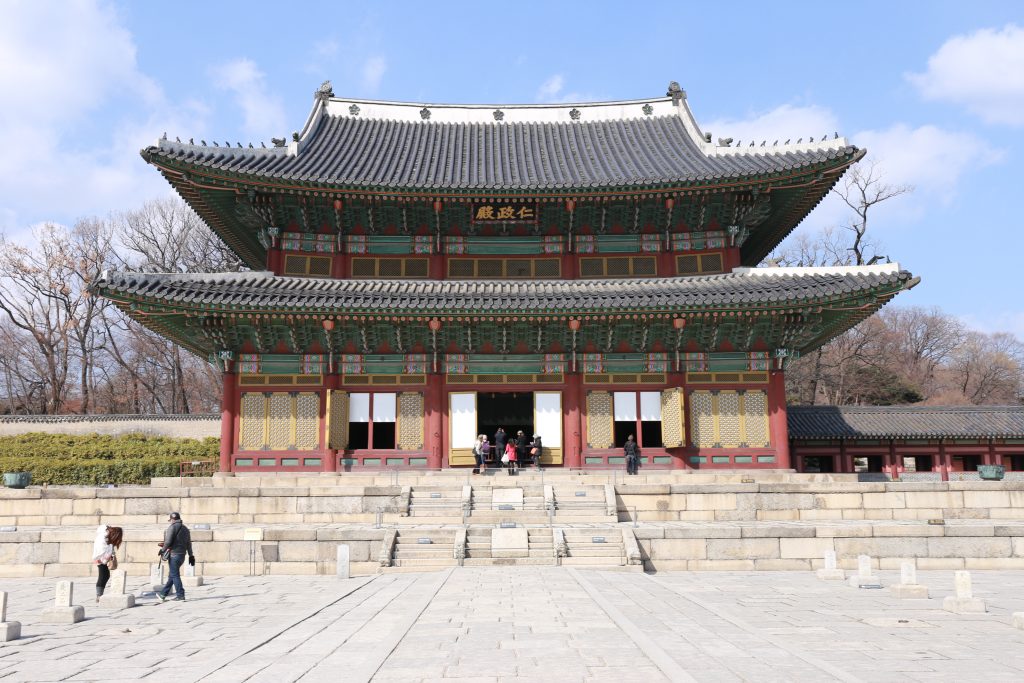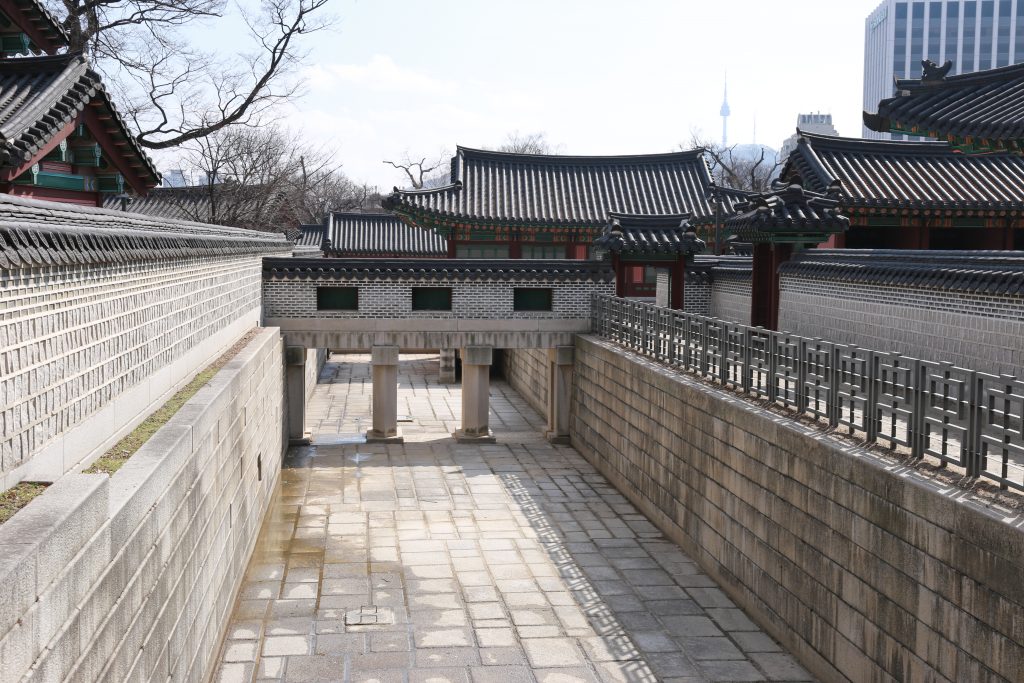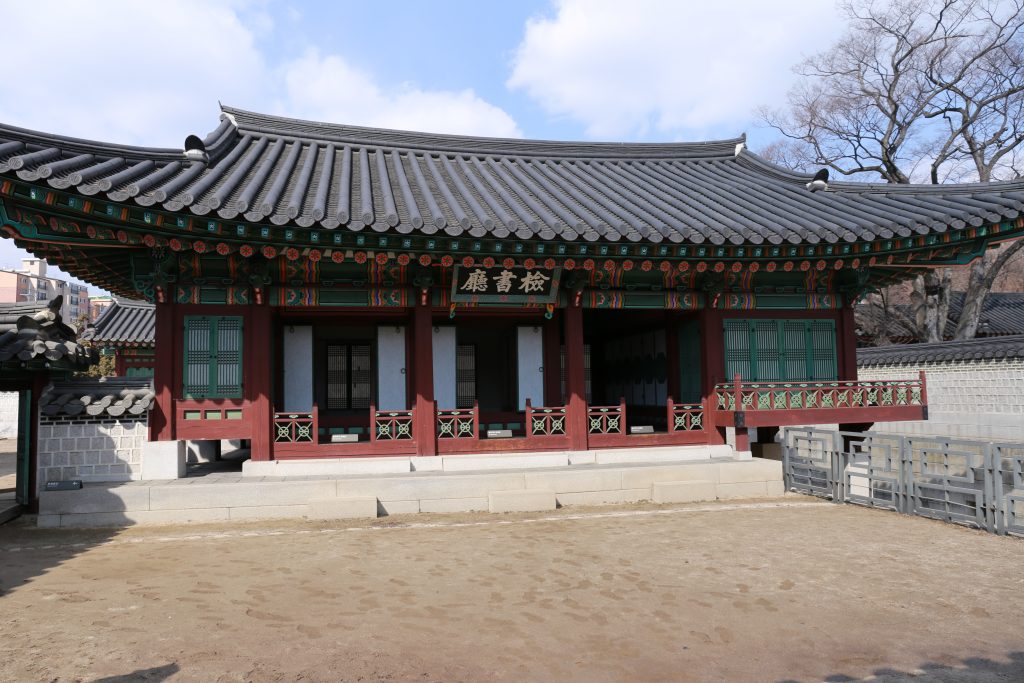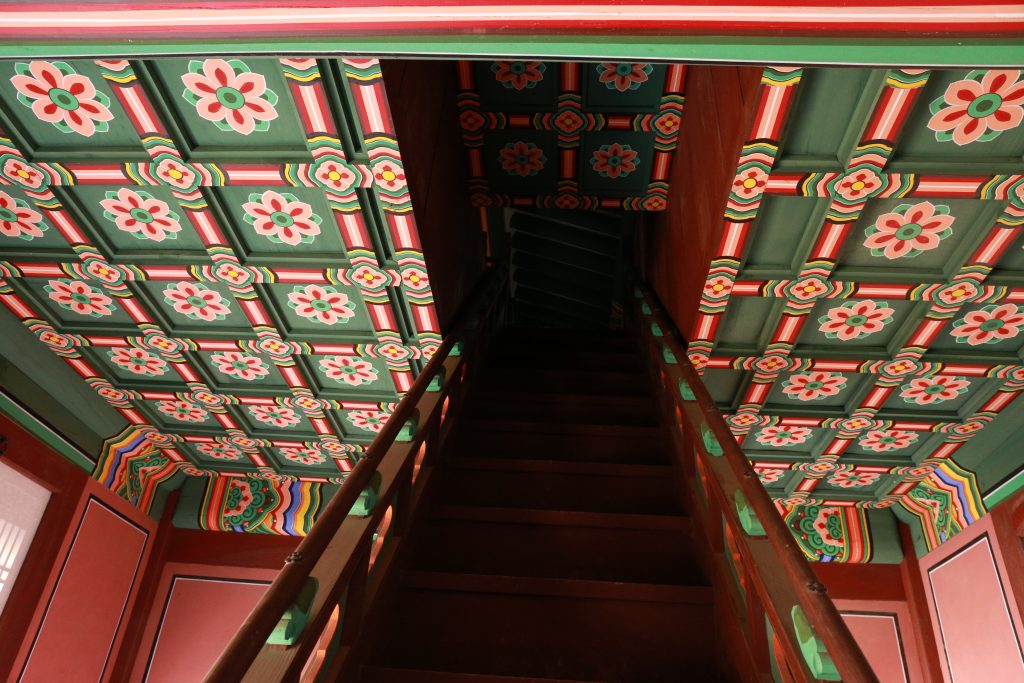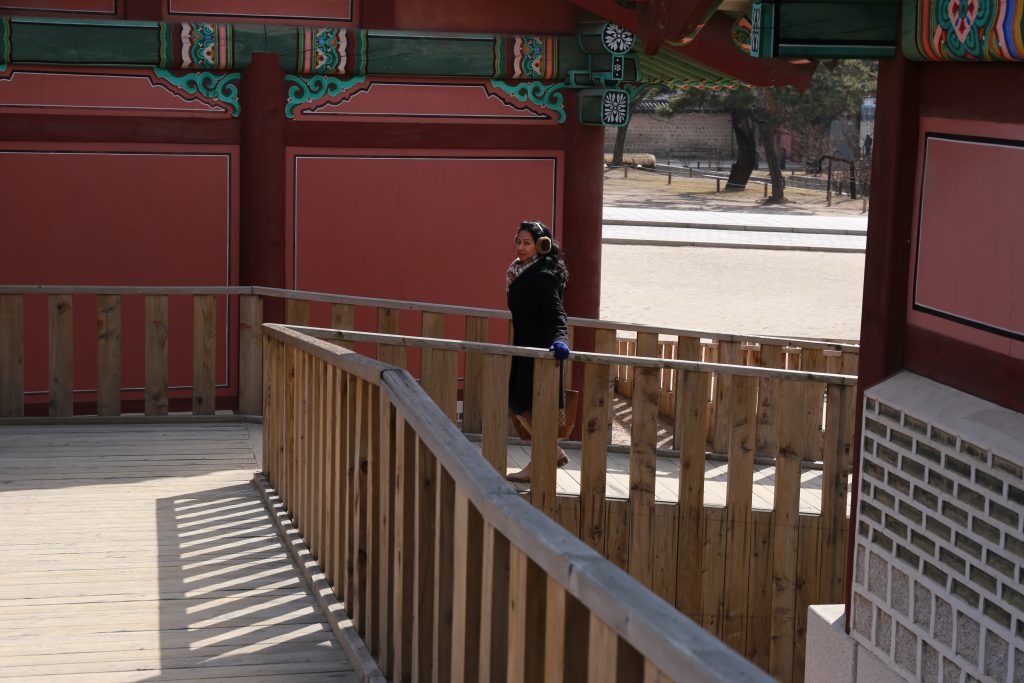 Direction: Subway line 3 to Anguk station Exit 3
Changgyeonggung 
Changgyeonggung is located within the same complex as Changdeokgung. It is also situated on the foot of the mountain, makes the architecture looks even more beautiful.
Huwon Secret Garden 
The Garden is located inside Changdeokgung Palace and can be entered by joining 90min of free guided English tour. Huwon is beautiful garden even in winter time (although spring and autumn will be the best time for a visit).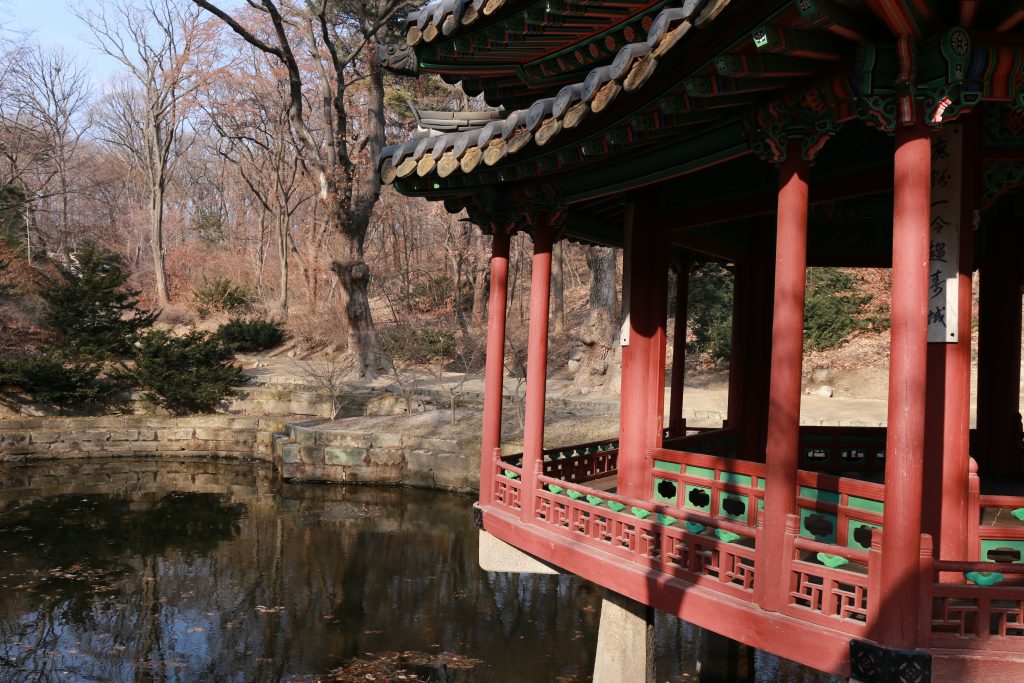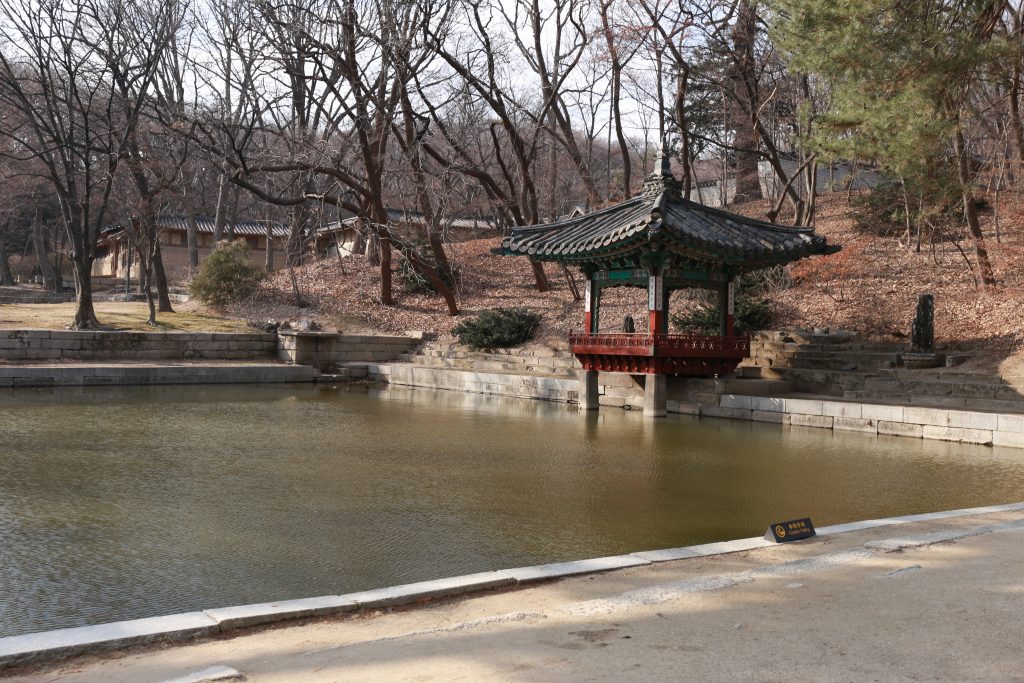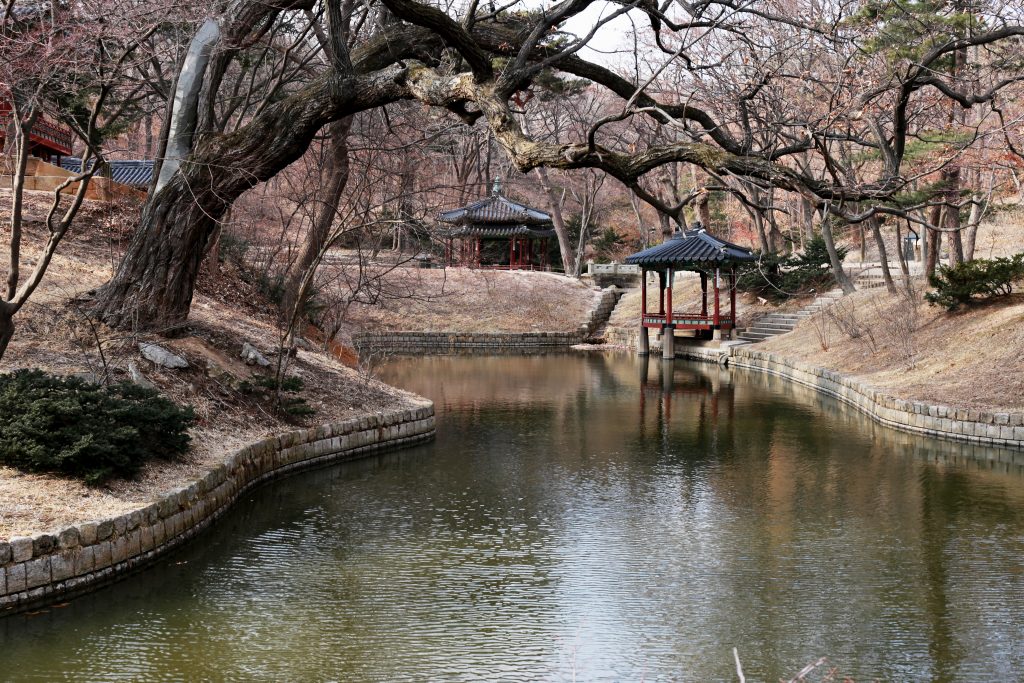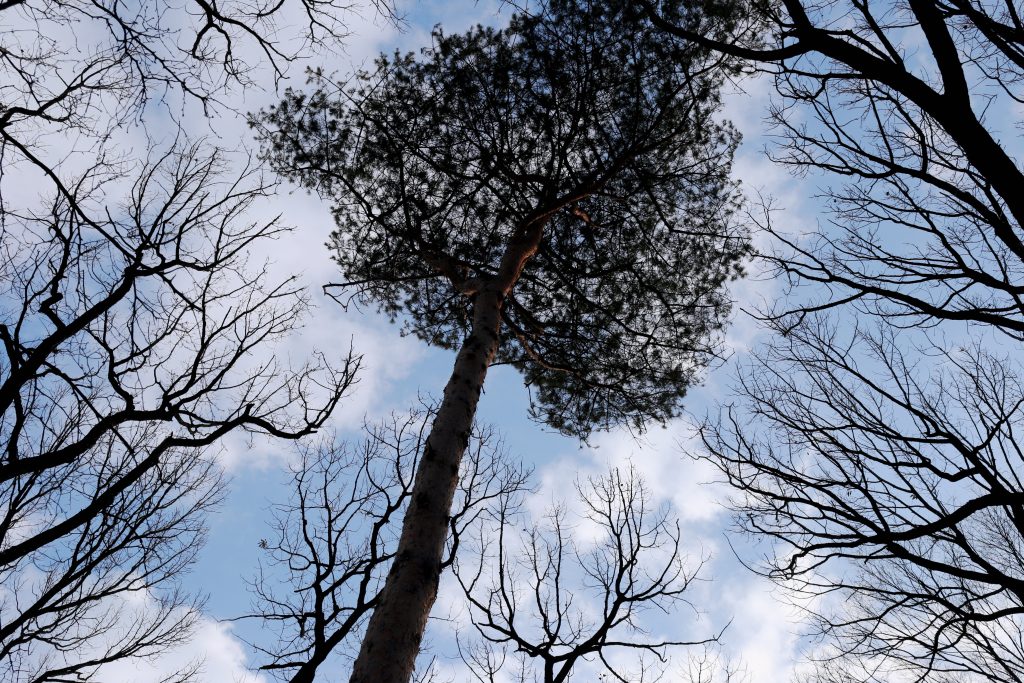 Deoksugung
Deoksugung palace is located in the heart of Seoul, right across City Hall. The palace, however, is not as beautiful as other palaces. There is traditional Korean architecture side and British influence architecture in the other part of the complex. It makes this place looks a little bit disorganized for having two types of building in the same complex. We did not enjoy our visit here and only spent 10min inside the complex.
TIPS
Always walk on your right when in Seoul
There is entrance ticket for famous palaces (Gyeongbokgung, Changdeokgung, Secret Garden and Deoksogung). Buying an integrated ticket is cheaper than purchasing single entrance ticket if you plan to visit more than three palaces. Integrated ticket price: 10,000 Won valid for a month
Going around by subway is so simple and easy. Ticket pass costs 1,650 Won for a single subway trip. If you plan to go to many places, it's better to purchase City Pass (initial cost 3,000 Won). City Pass is a rechargeable transportation card (subway & bus) that works also to buy goods and get discount benefits at some convenience stores (CU, 711, MiniStop, 3 and GS25). You can purchase City Pass at T Money vending machine locate in every subway station and recharge the card at usual ticket vending machine