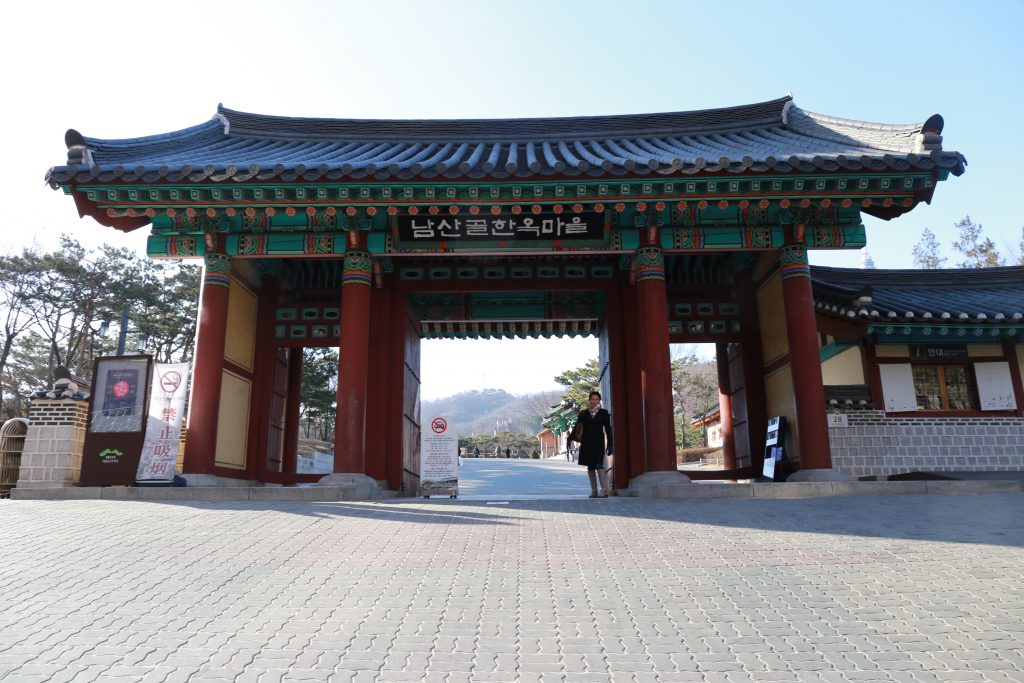 Visiting traditional village in Seoul was one of our must do things while in Seoul. We did not manage to go to the most famous village (Bukchon) luckily we were managed to see Namsangol Hanok village. It was very quite cold morning when we arrived at the village. It seemed that people preferred Bukchon village over this one. May be because many of houses in Buckhon are still original unlike in Namsangol, which was was built in late 90s for tourism purpose. Woods and stones within this complex look still new.
Hanok means traditional Korean house.  Namsangol Hanok is also known as a village of traditional Korean houses in Namsan valley. This village exhibits houses during Joseon dynasty including kitchen and house tools used in that era. There are five different types of houses in this village that belong to different social class. Each house is open to allow visitors to look inside but one cannot step inside.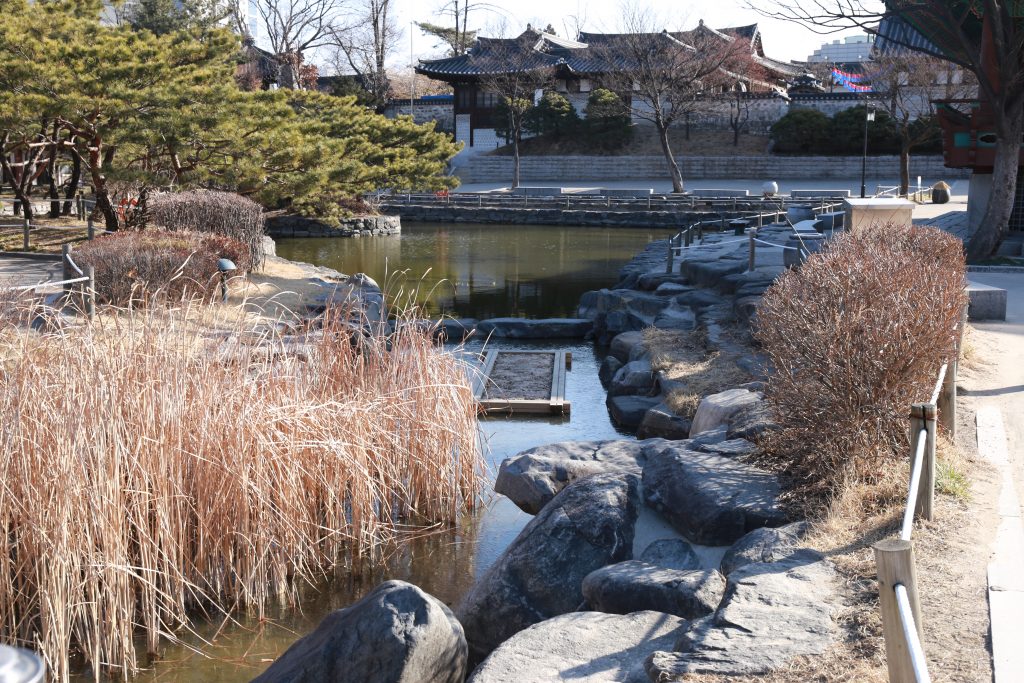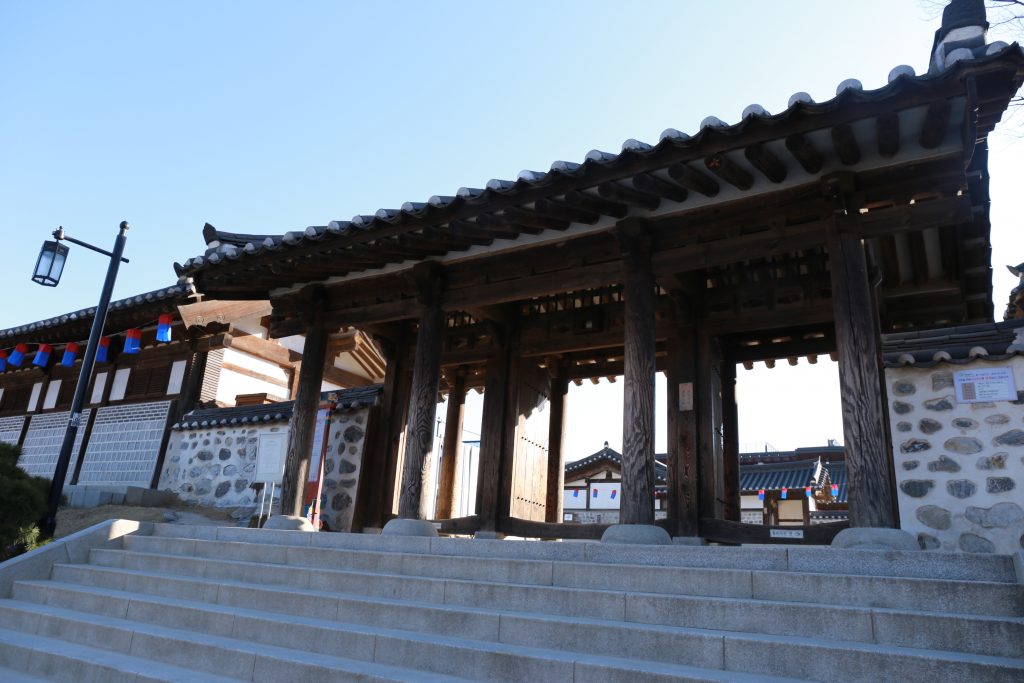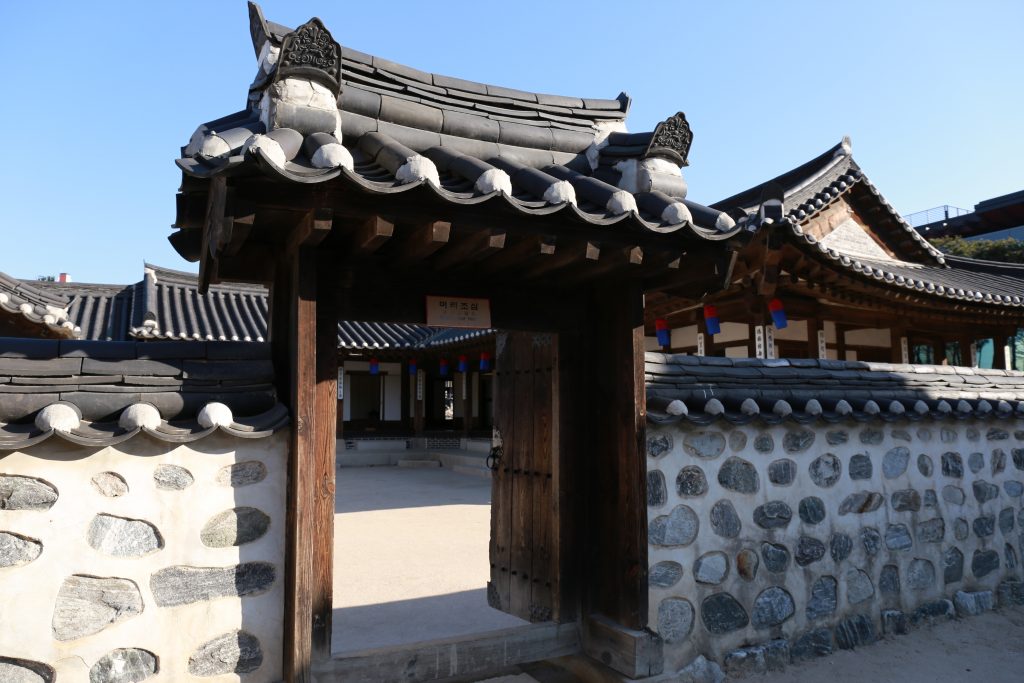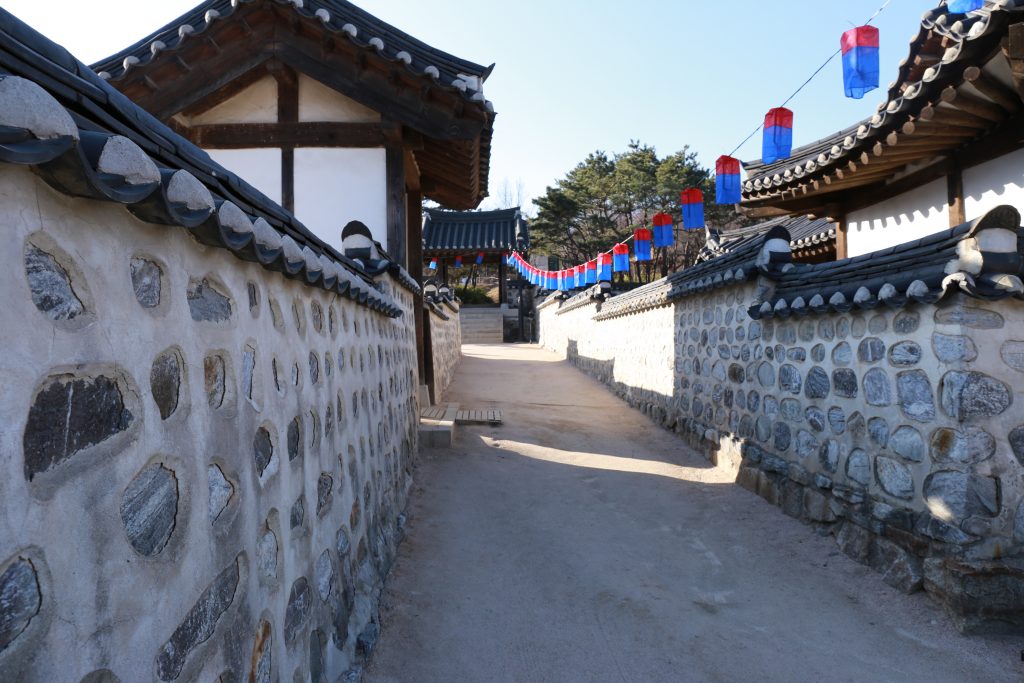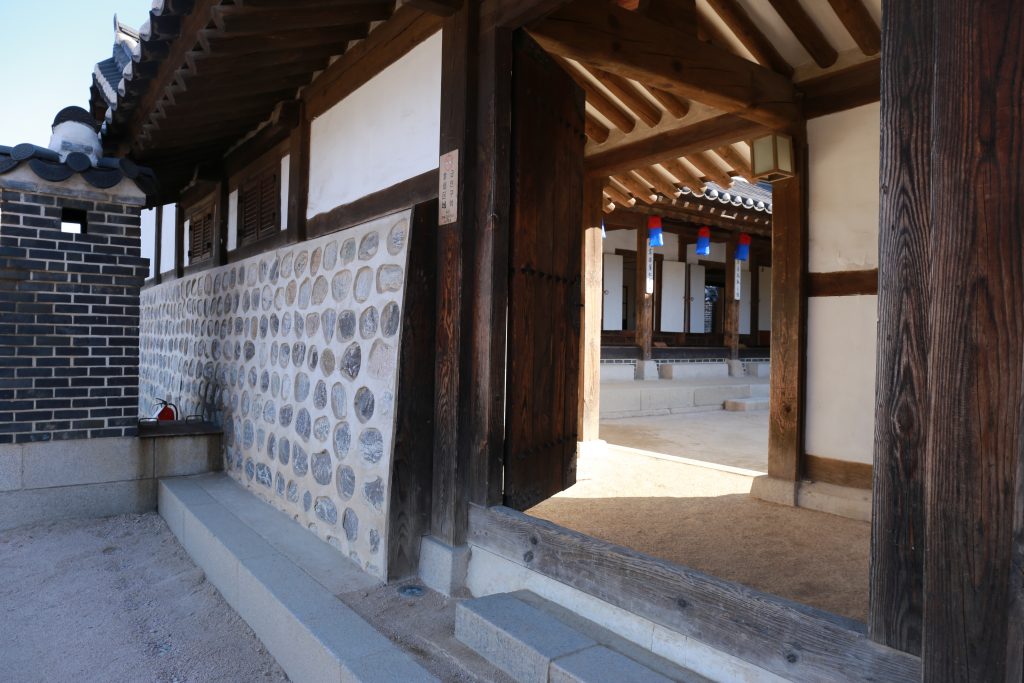 Typical "hanok" in the old days.
Traditional sunshade
Thanks for reading.
TIPS
Direction: take subway line 3 or 4 exit at no 4
Namsangol Hanok Village opens daily except Tuesday
No entrance fee