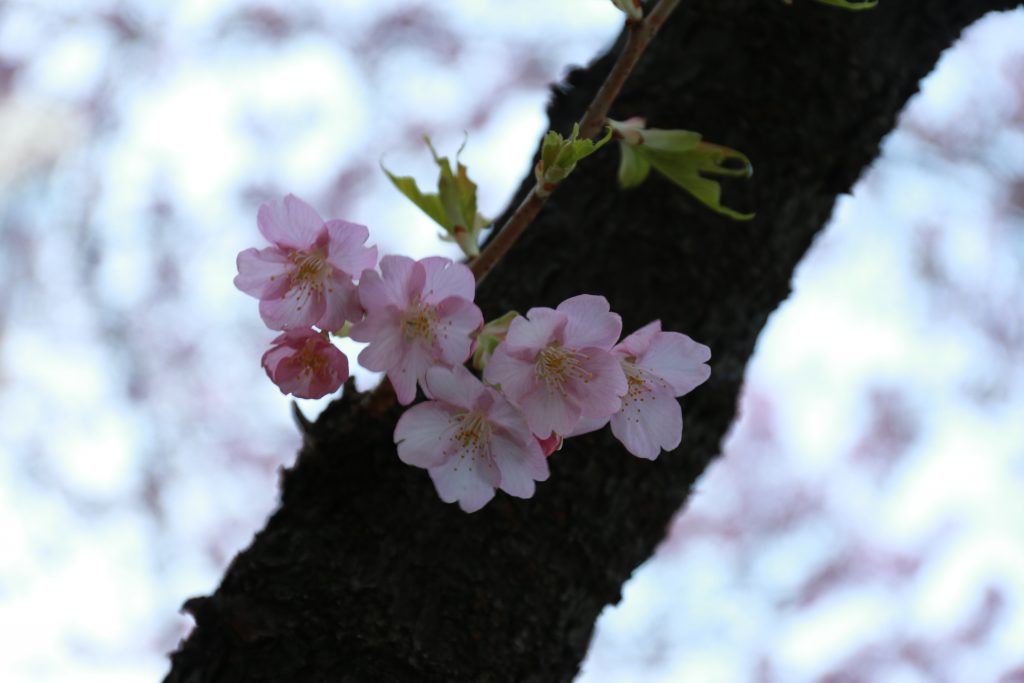 Everyone is excited about the spring. Who doesn't? After cocooning in thick winter coat, layering two to three pieces of tops and those boots we finally can show some skin and see greens & flowers blooming everywhere. It's time for wandering around the city in sneakers, flats and heels. The most exciting thing about spring is flowers.
In Japan, spring is the most awaited season. Spring symbolises the beginning of new life cycle. And spring in Japan is about world famous exquisite flower: sakura or cherry blossom as other part of the world call it. While current temperature is yet that warm for sakura to bloom here in Tokyo, other type of sakura started flowering. It is early spring sakura or Kawazuzakura. This sakura has rather pinkish tone compare to the most famous sakura that blooms when temperature gets warmer (above 25C).  It has only 5 petals.. Kawazuzakura blooms end of February to early March in Tokyo.
These pictures were not my best shots of early spring sakura. When I came back to take some more pictures the other day, the flowers passed the peak. It looked tired, some have died. In other word, the flower lost its charm. And I lost my chance of getting more pictures of early spring sakura. Procrastination kills!
Shutter speed is not my forte. I still could not master the skill of using time value mode of Canon 6D. Practice is definitely a must.
What flowers most famous in your country in spring?