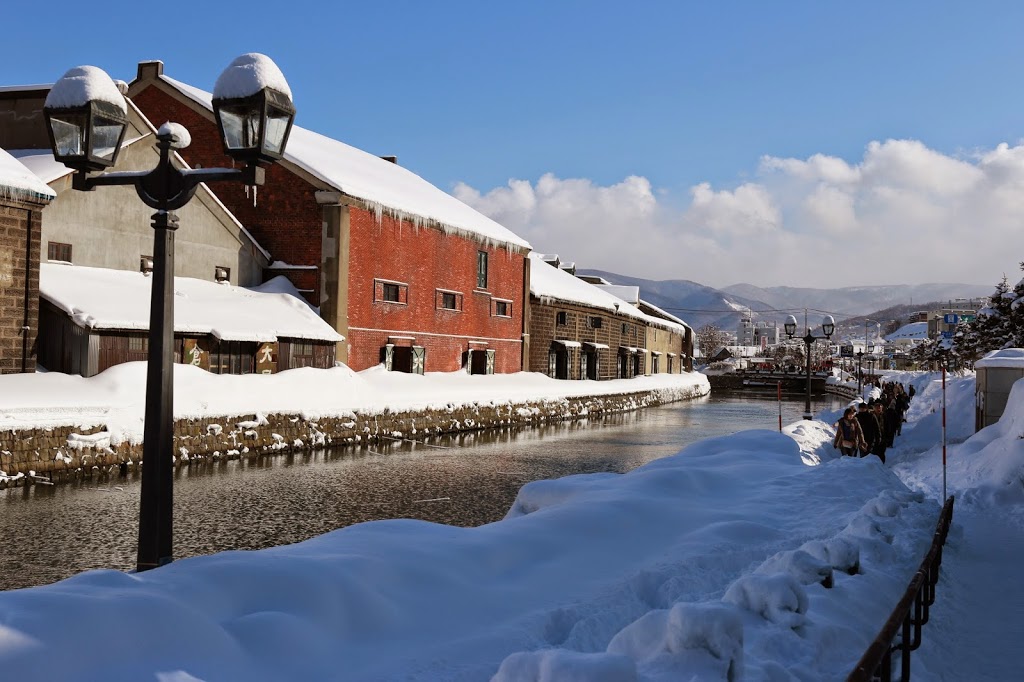 Otaru is only 40-minute away by train from Sapporo (it might be faster if it wasn't heavy snow). Otaru Canal is one of the most famous tourists attraction in Hokkaido. Once we arrived we easily understood why the canal attracting many visitors. With snow carpet by its sides, Victorian style street lamps and mountain view in a distance, Otaru Canal is a beautiful picturesque. It also has romantic ambiance for many couples. No wonder Otaru Canal is one of honeymoon destinations or romantic gateways in Japan.
The second thing we wanted to do while in Sapporo was visiting Otaru. I was so excited with the snow as any Tokyoites would be, as there was not any sign of snow this year in Tokyo.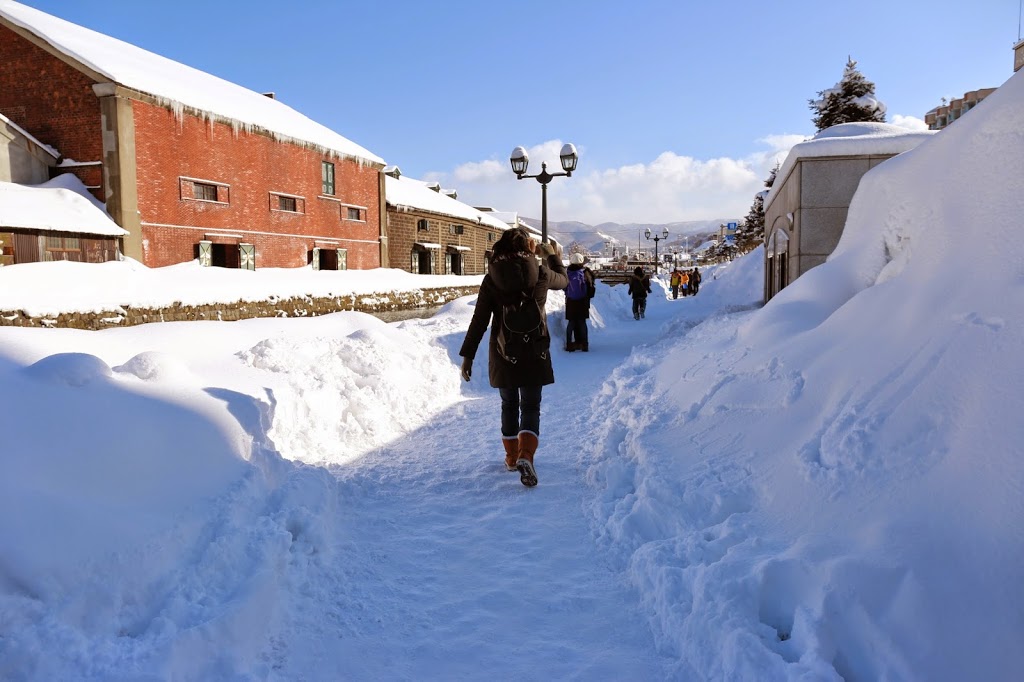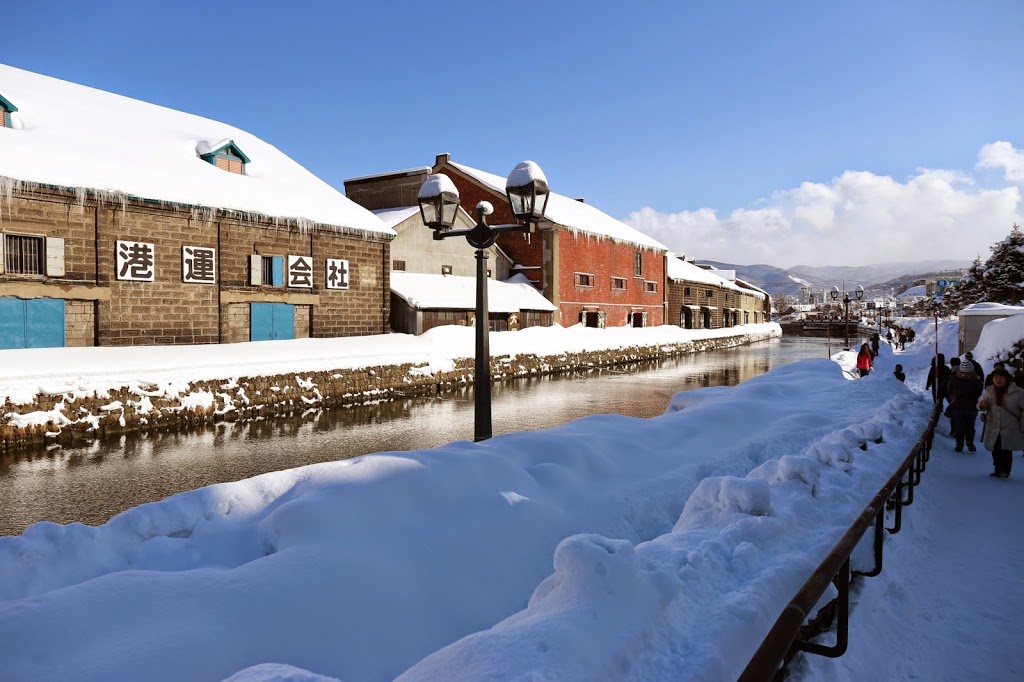 Spotted a fence by the Canal…I conjured up myself leaning on the fence stood close to the Victorian style lamp and stoke a pose for blog picture.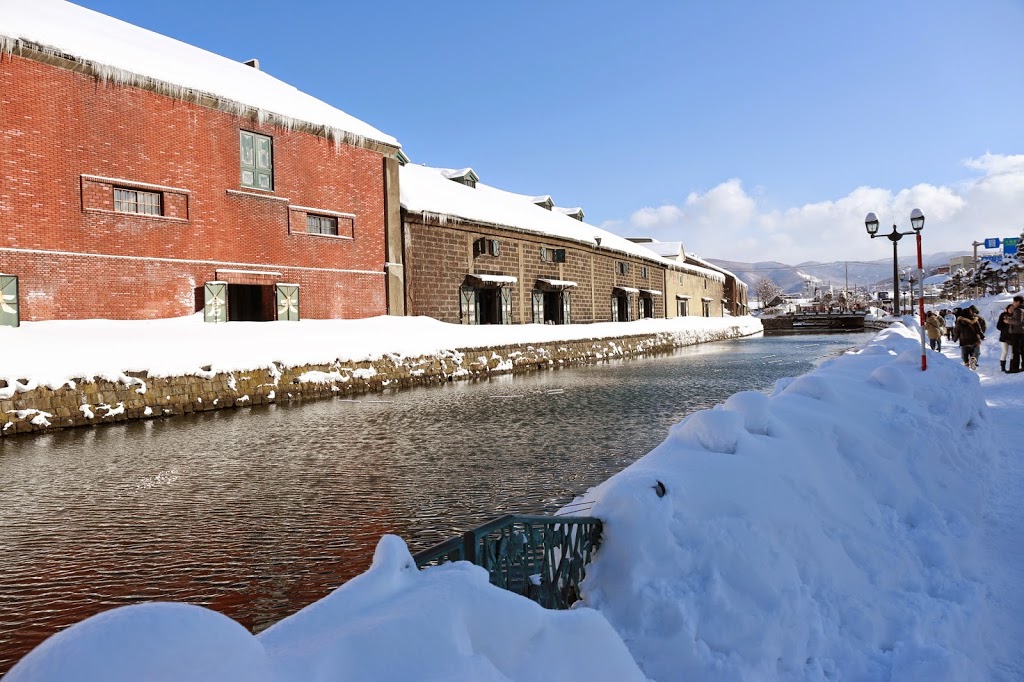 There were too many tourists by the time we were there. Taking pictures of the canal meant taking pictures of large group of people too. Taking a twofie was out of question by that time. Someone else face would appear behind or next to you. We did not want having a third person in our happily married picture.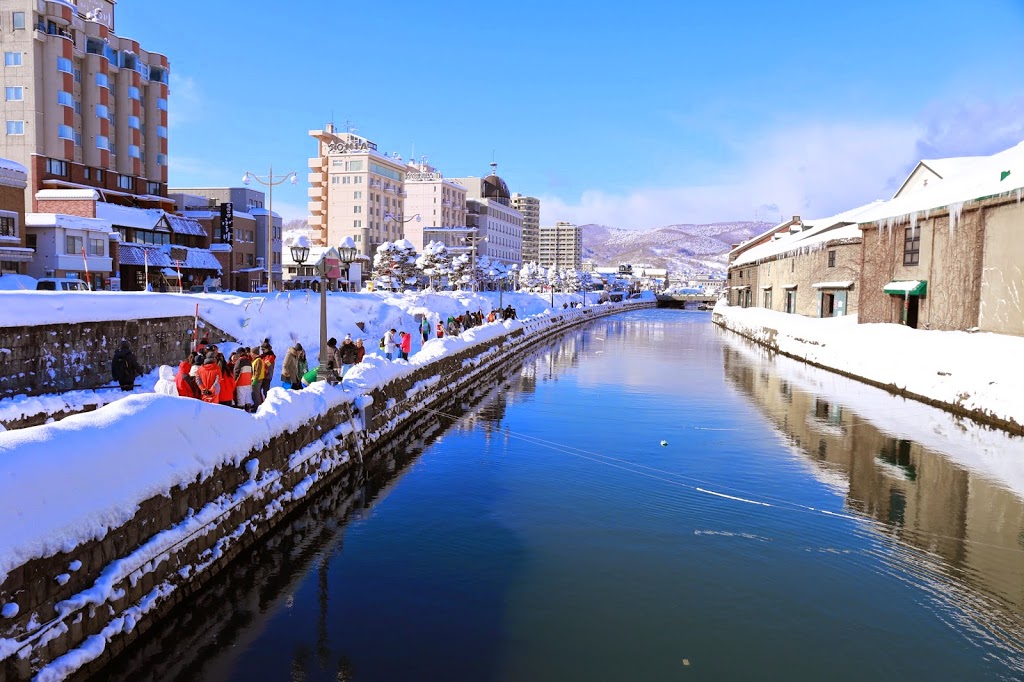 Time flew without any trace at Otaru Canal. We happily carried away by time, an hour passed by quickly.  There was not enough time left to explore the west side of the city Nishi Goten (the Herring Mansion). Nishi Goten (herring mansion) was built in 1897 served as a house of herring fishing industry tycoon by time. It is also Otaru's popular tourist destination.
Our tummy started making sound, a gentle reminder it's time for lunch. Between finding sushi restaurant and seeing what was inside the old building next to the Canal, we chose finding sushi. Fresh seafood is so famous in this city. Finding sushi restaurant will never be a problem nearby the canal. One of the most popular sushi restaurant is just across the canal. The price was a little bit high considering it's strategic location. Two sets of sushi and a plate of half fresh squid costed 10,000 yen (around $95).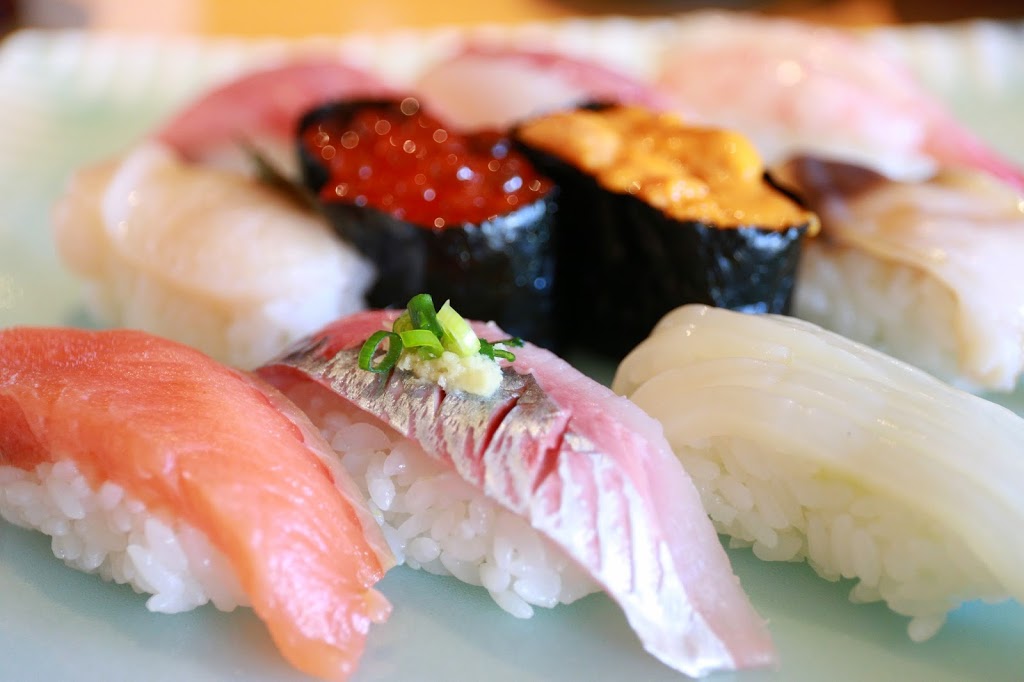 It was all white and freezing cold in Otaru…minus 5C. The sun was not strong enough to warm everyone on the site, let alone a tropical person such as myself. I was very much still a stranger to chill winter.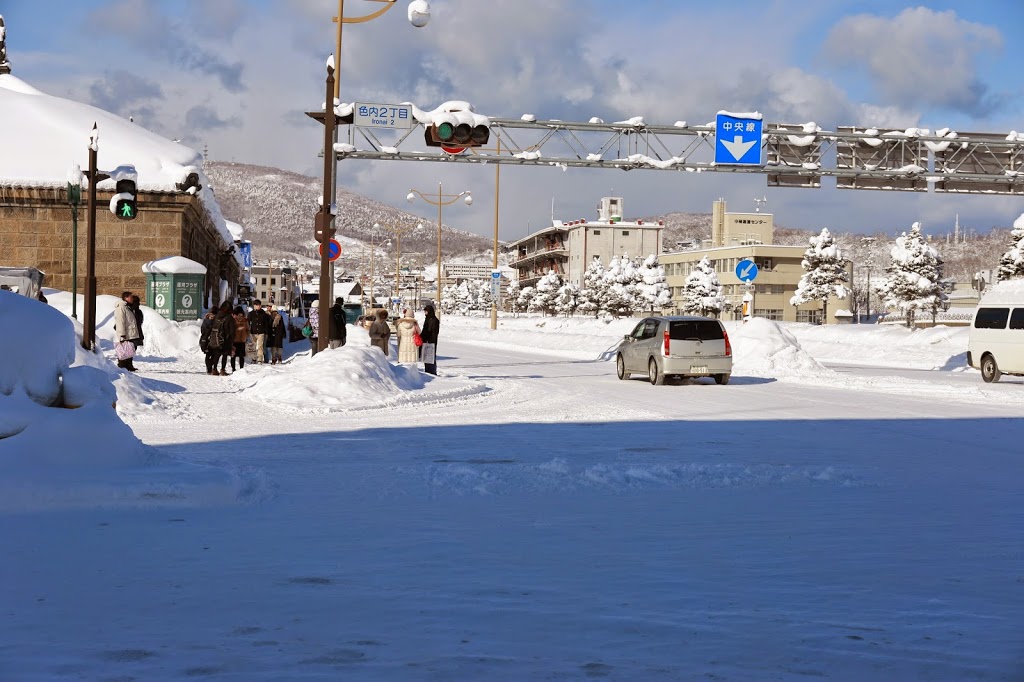 That was why playing with snow was always a great joy.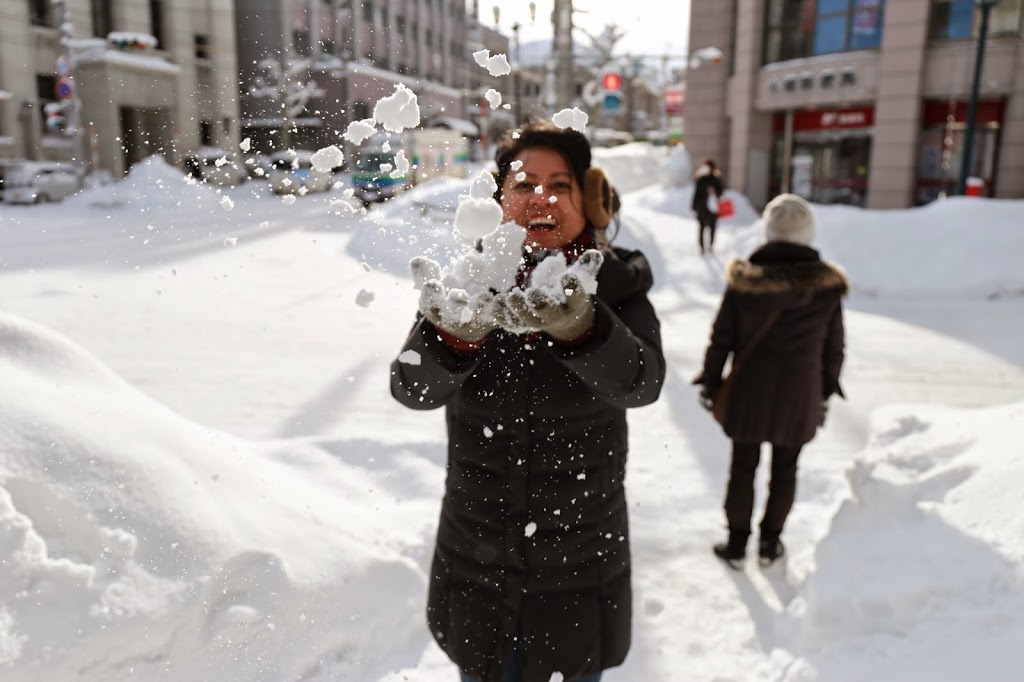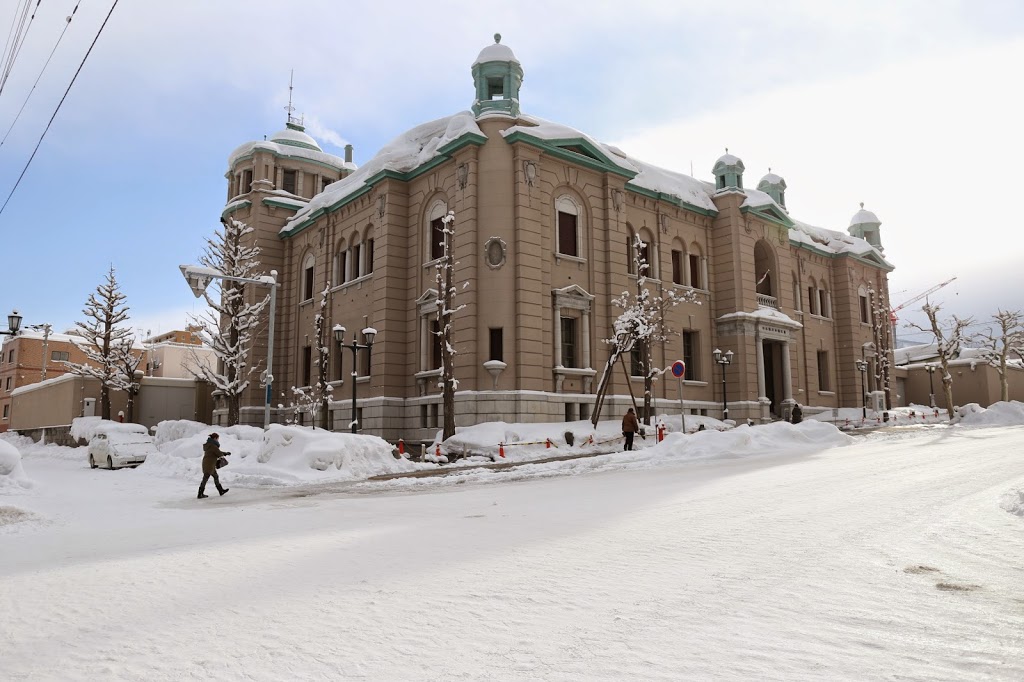 I managed to run on a slippery icy road…, thanks to that snow boot.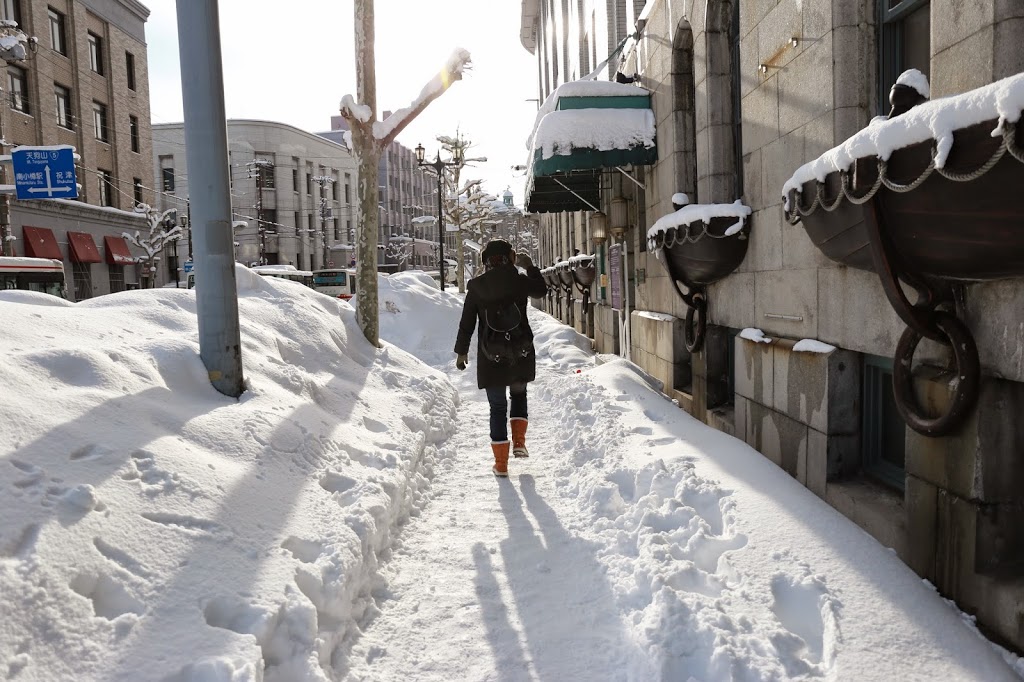 Finally we rushed back to the station, picked up our hand carry from the locker and bought train ticket.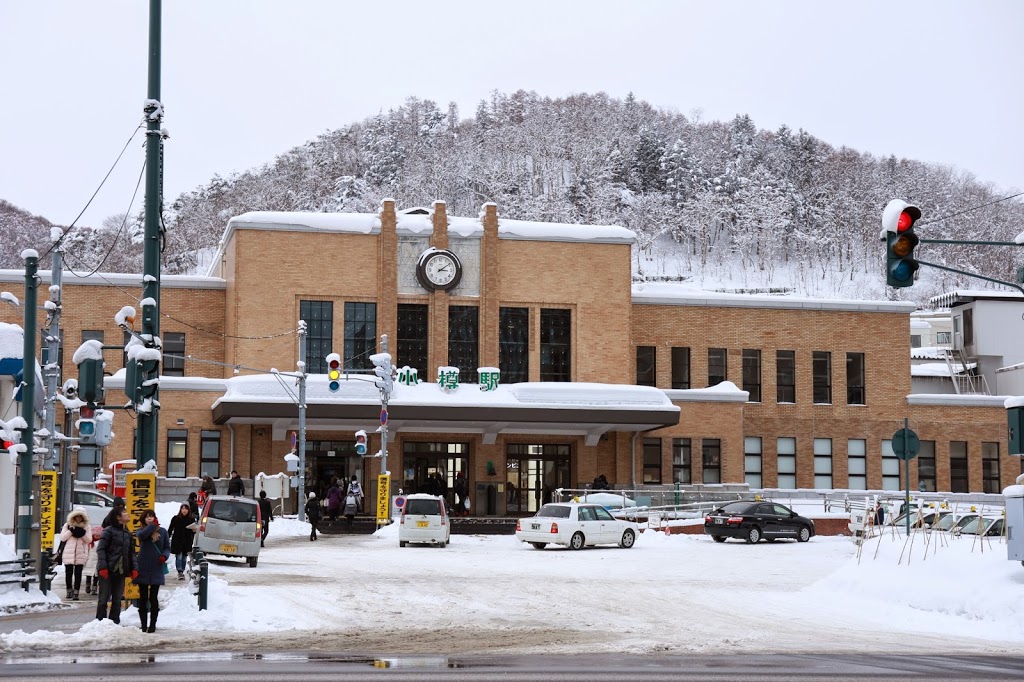 Snow started pouring down by the time we reached the platform. Our heart pumping hard worrying the train might not ever come as the snow fiercely hit the ground. The train finally came after 5-minute delay.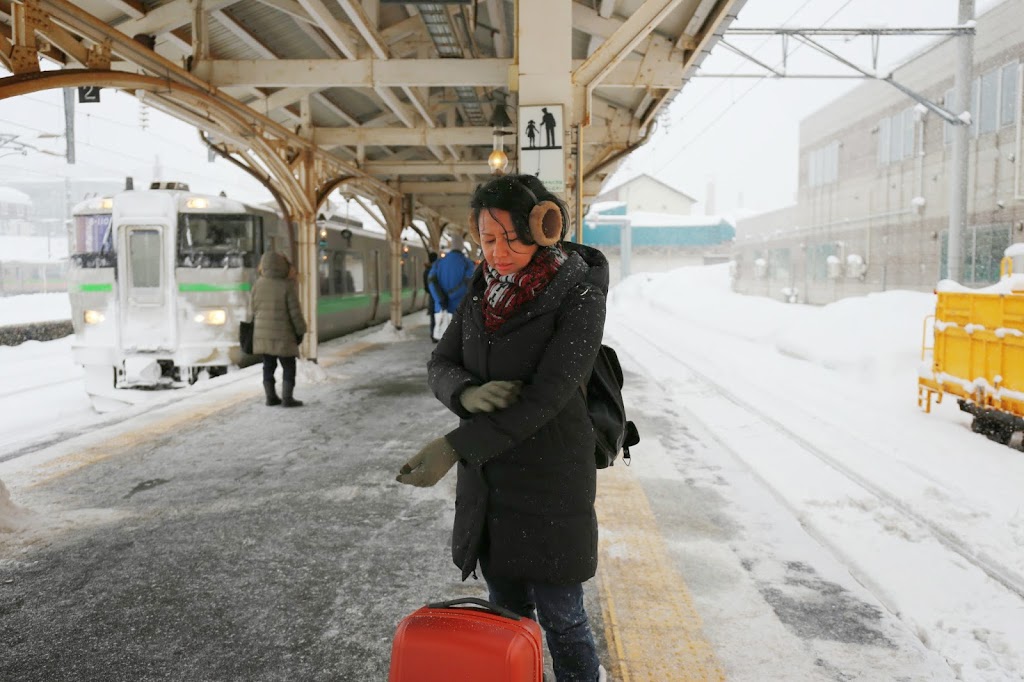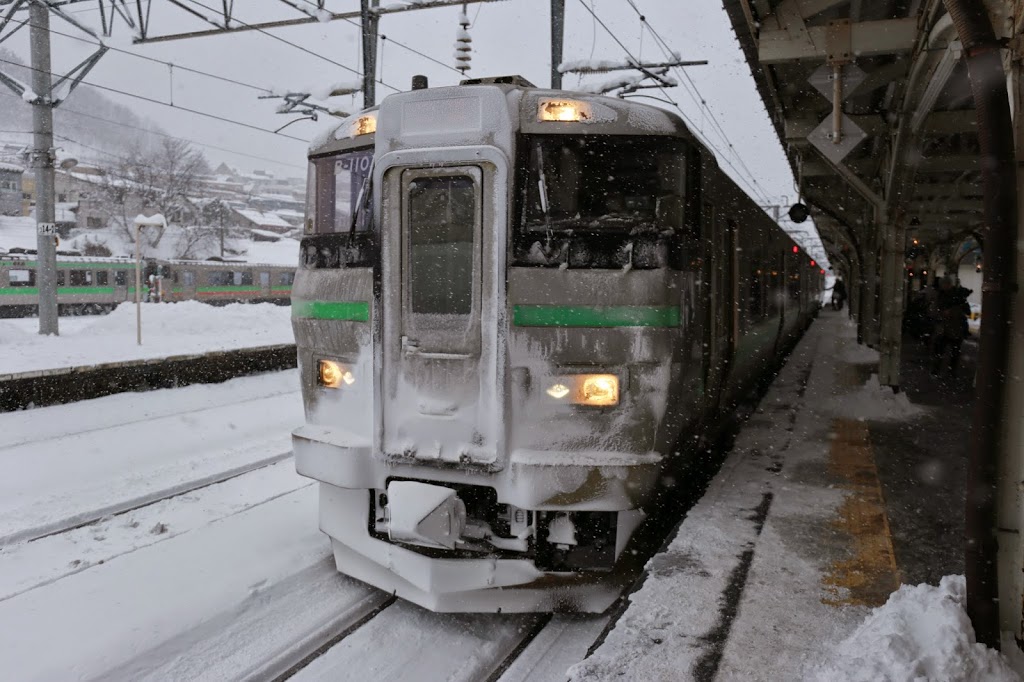 Tokyo would feel much warmer after this trip.
Thanks for reading.
FACT:
It took 9 years to construct Otaru Canal (construction finished in 1923). The Canal spans about 1140m length and 40m width
Otaru is well known for producing beer: Otaru beer
Fresh sushi is famous in Otaru
Transportation to and/or from Otaru – Airport is convenient by train or car (rental)